This post may contain affiliate links. Read our disclosure page for full details.
As romantic travel bloggers, we spend a lot of time researching places across the globe that are perfect for couples—and trying to travel to as many as possible! Because of this, we have come across dozens of romantic destinations, and have decided to compile some of the most beloved into this list: the most romantic places in the world.
While there are many more that could be added here (how do you narrow it down?!) we're focusing on classic romantic spots around the world: destinations which are regularly recognized as being utterly romantic and perfect for couples. (And you can click to learn more about these amazing destinations and other romantic getaway options, too).
We have also included romantic destinations for couples that we can personally vouch for. These include places that we have visited and which we believe are the best of the best. Some of the romantic destinations on the list may be expected, like Venice, Italy or Paris, France, but we hope there are a few unexpected places, too.
If you're planning a romantic trip,, an anniversary getaway, or looking for honeymoon destinations, you should definitely consider the following romantic choices.
The Scottish Highlands, Scotland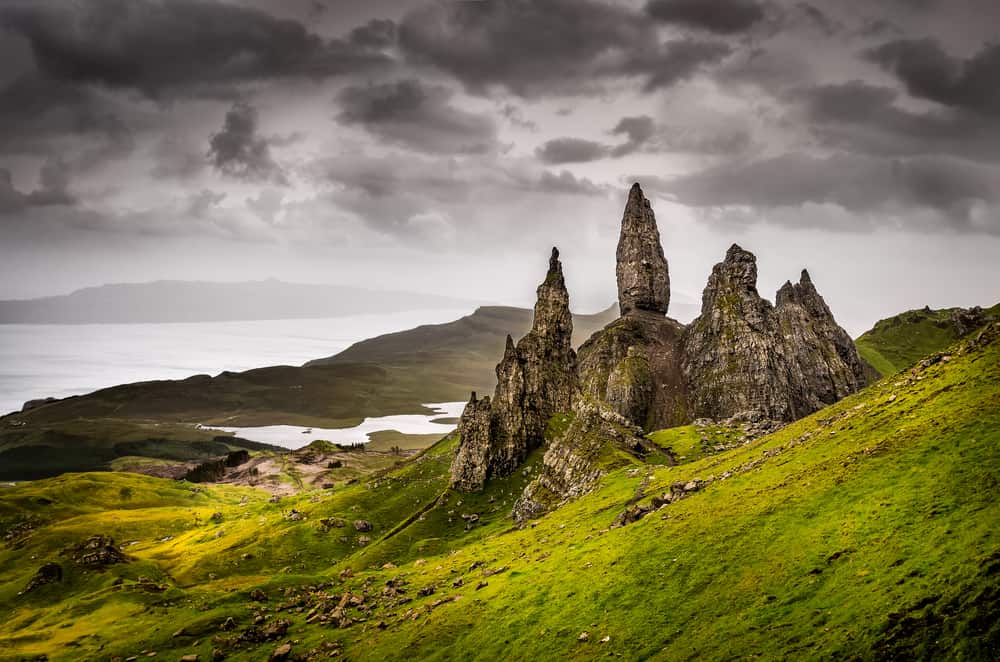 Is Scotland romantic? Hell yes! I mean, honestly. It's one of the most romantic places in Europe. There are castles. There's mist. It looks like you stepped into an ancient fairytale kingdom. What's not to love?
Nathan and I might be a bit biased, as we actually first met in Scotland (Edinburgh to be exact) and Scotland has always been deeply loved by us both. But truthfully, this is an incredibly romantic destination, and one of the best places to visit in the UK. PS: We've also recommended it as one of the best honeymoon spots for adventurous couples.
There is plenty of natural, scenic beauty to be discovered and the Scottish Highlands are the center of most of it. Here you'll find incredible mountains and glistening lochs (lakes) with romantic inns tucked away. In the highlands, you can find privacy with your partner, whether at a romantic hotel (like this one) or some rustic camping.
Don't miss spending a few days in Edinburgh, either. You can enjoy a bit of luxury in this romantic city, as well as delve into Scottish history and lore.
Tanzania, Africa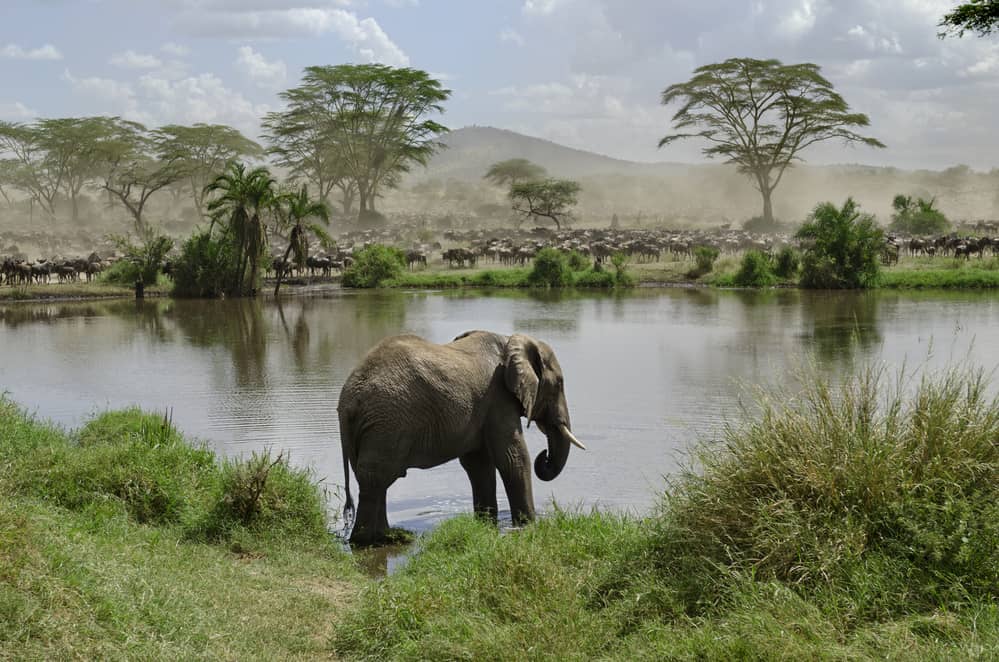 Can you picture taking an African safari with the love of your life? That's one of the things that makes Tanzania a great destination for couples. You can achieve an epic bucket list item in this spot: a safari in the Serengeti. This is a once-in-a-lifetime trip that should definitely be shared with your most beloved.
Not only that, but Tanzania boasts some of the best beaches on earth, with plenty of lovely beach resorts you'll adore. Check out this list of the most romantic hotels in Tanzania.
Paris, France: The City of Love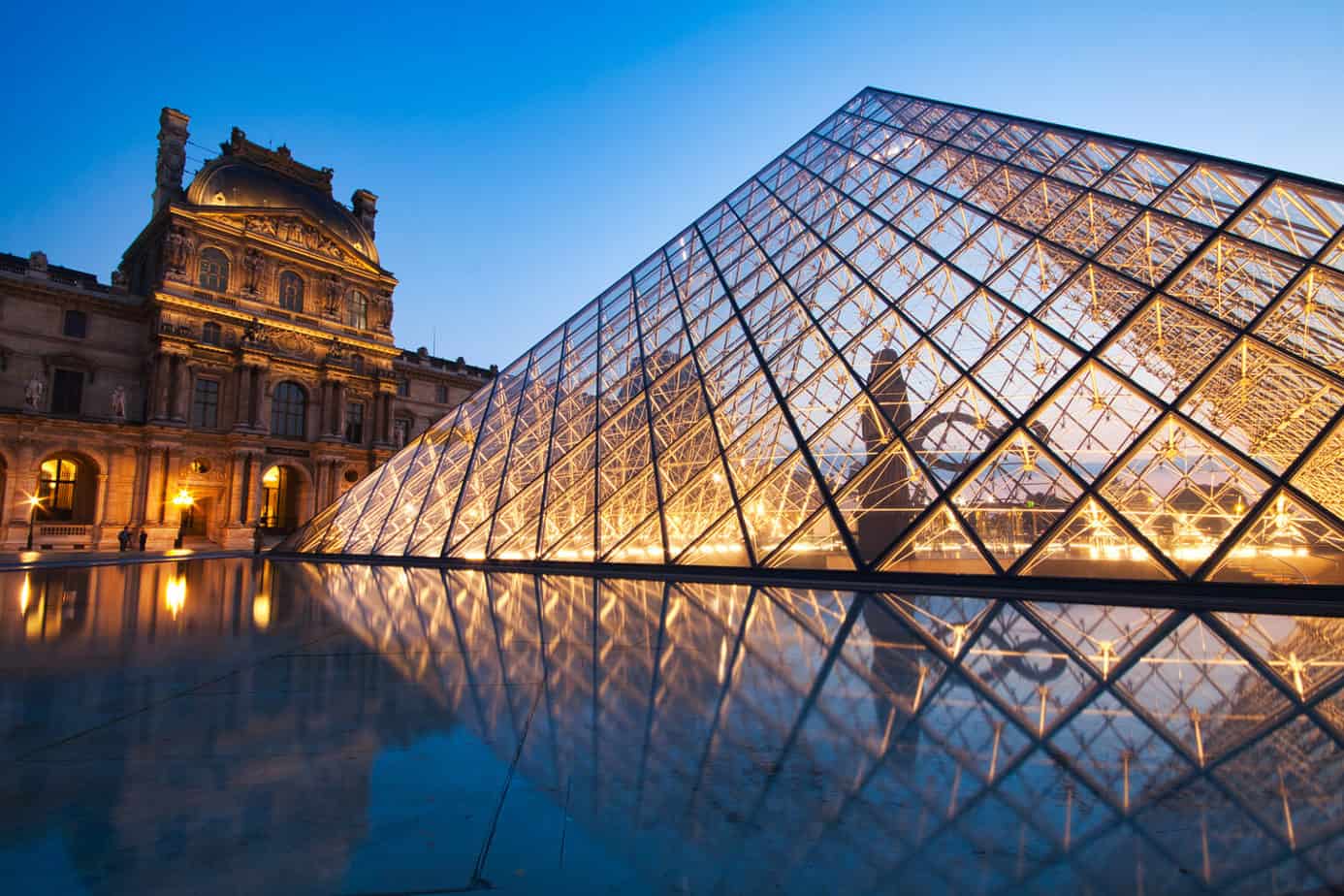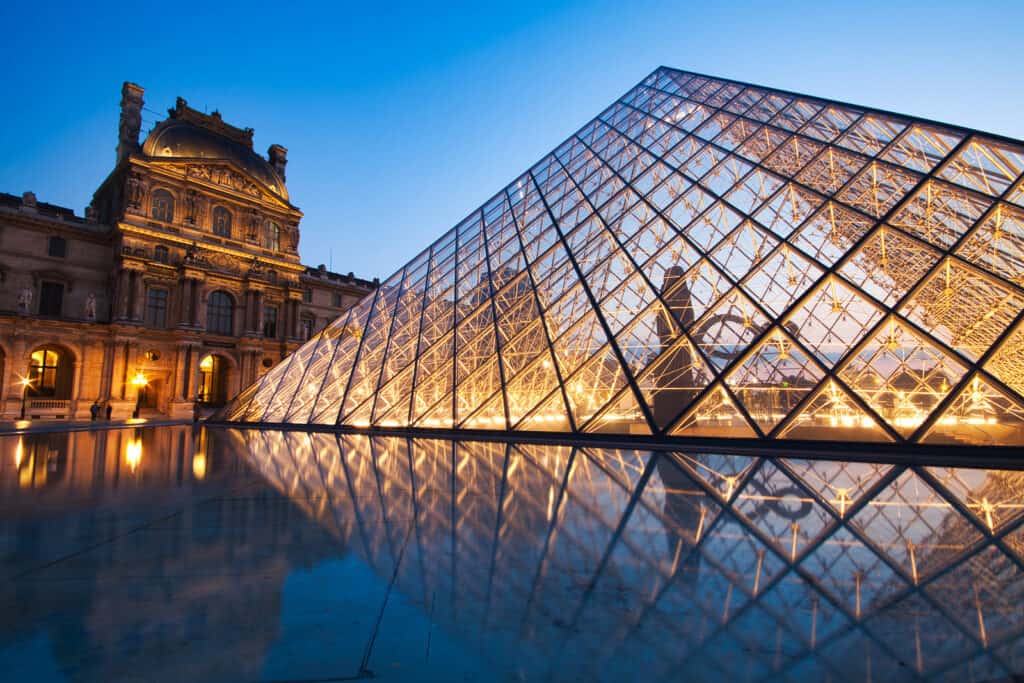 You can't have a list of the top places for a romantic getaway without including the city of love, Paris. Is there really a better couples spot than Paris? Perhaps not.
It's not just the sparkling Eiffel Tower that makes Paris a classic romantic destination. It is so much more than that. It is the history, the culture, the food, the ambiance, the winding streets of Montmartre, the French language, the luxurious hotels, the amazing museums, and much, much more.
Kauai, Hawaii, USA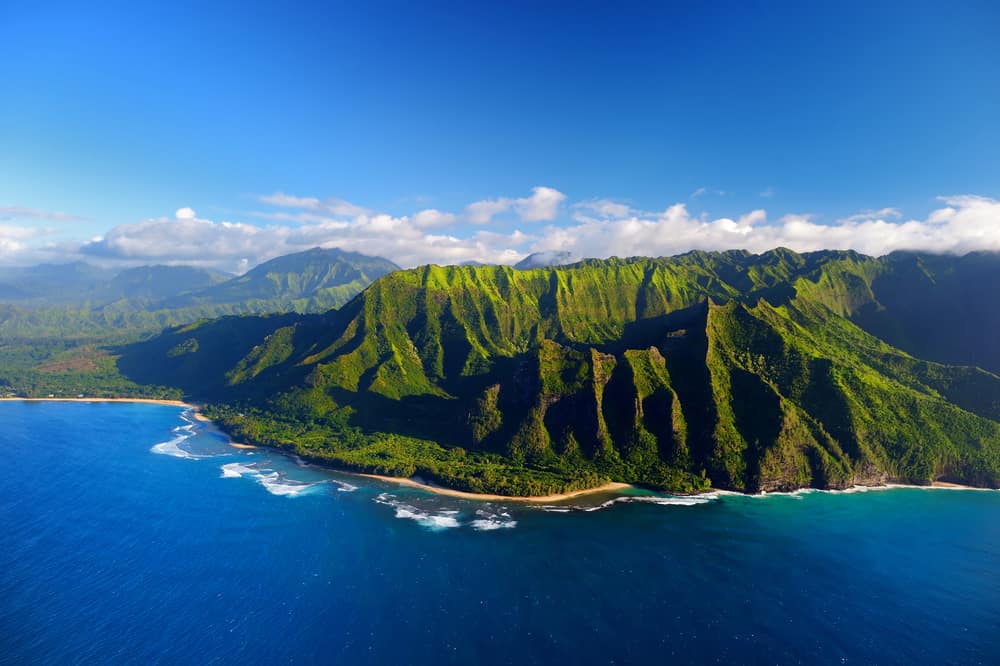 Hawaii is perhaps one of the most well known tropical paradises in the world. It's certainly a popular honeymoon destination. But what is the most romantic spot among the islands of Hawaii? Perhaps it is Kauai, frequently rated as one of the most beautiful places on earth.
Kauai is home to incredible scenery. There are few places where tall mountains dip into the sea so strikingly. Add to that charming villages, secluded beaches, and perfect temperatures, and you have a recipe for a magical getaway.
Cartagena, Colombia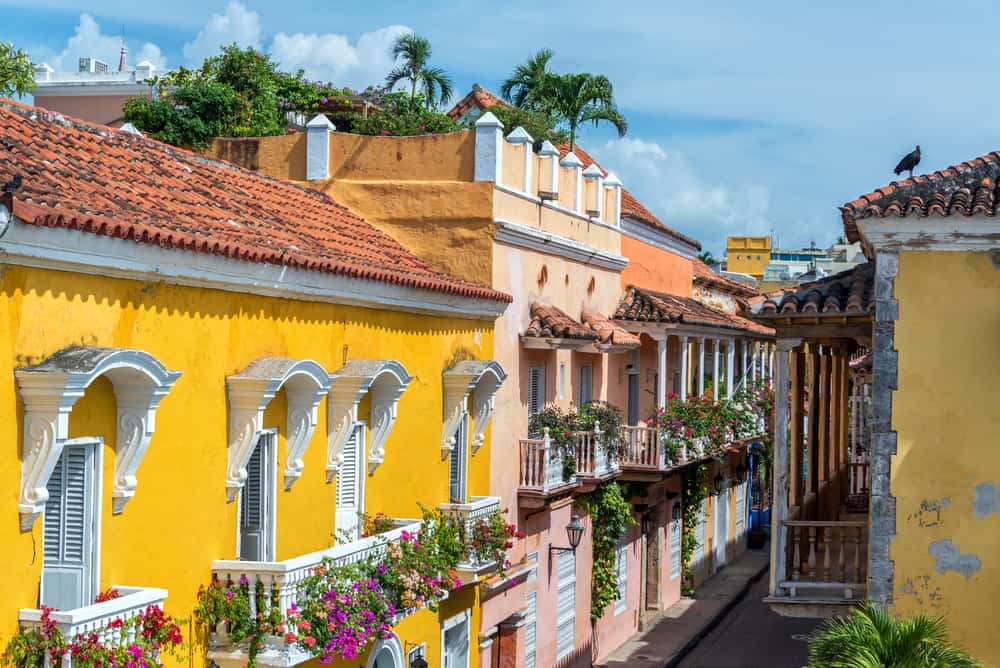 Colorful Cartagena is a place unlike anywhere else. This is the most popular destination in Colombia for tourists, not only because of its beautiful colonial-style old town (which is a UNESCO heritage site) but because there is so much to do here. And as for romance, it is aquí in spades.
When you're not strolling the streets or taking a dip in the sea, you can explore Cartagena in other ways. Dance is big here, especially salsa, so don't be afraid to join in this passionate dance. You'll also want to stay in a magnificent hotel worthy of a romantic escape. The Casa San Agustin is an amazing choice.
Western Australia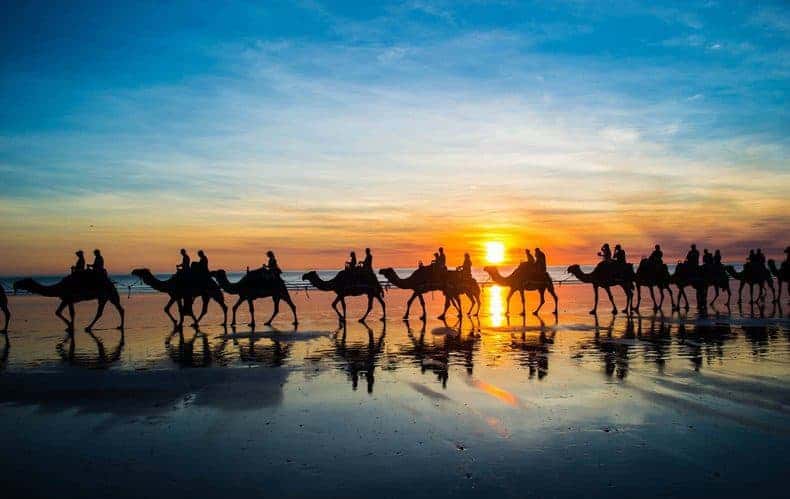 One of the first places we traveled together was the state of Western Australia. This is a stunningly beautiful place, and it is far less touristed than the east coast of the country. That means you and your sweetheart can enjoy spectacular views with almost no crowds.
Truly, Western Australia was super romantic and inviting.
Perhaps the standout activity for couples is riding on a camel during the sunset at Cable Beach, Broome, Western Australia. The sunsets there are absolutely insane, and what could be more romantic? But that's just the tip of the iceberg for all the many romantic things to do in Western Australia.
Antigua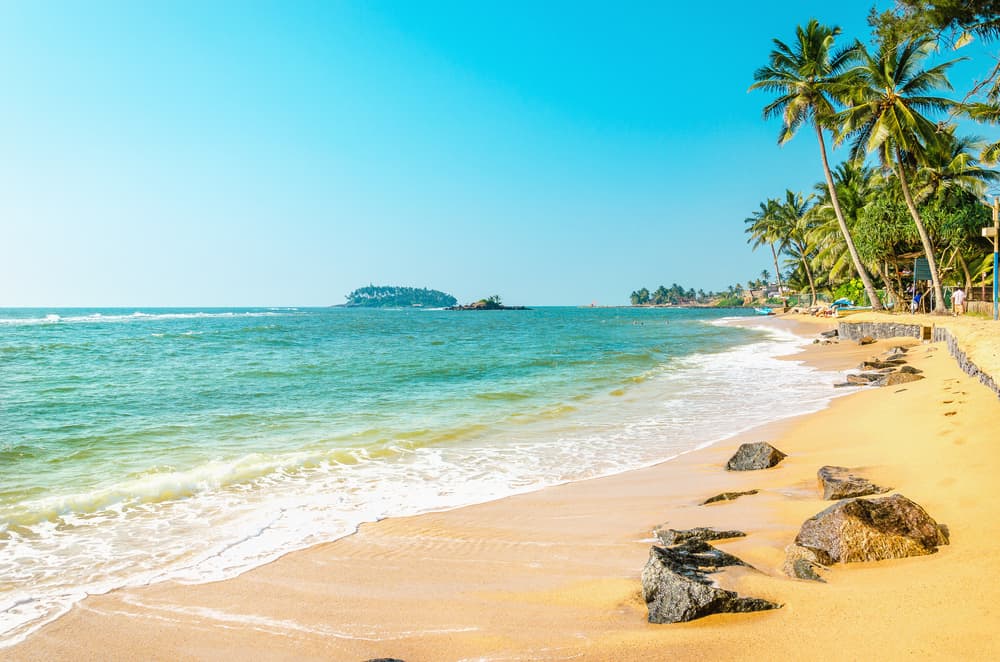 When planning a honeymoon or romantic trip, many couples like to opt for a tropical destination. And why not? Warm beaches, blue waters, and plenty of romantic ambiance are everywhere in these great island destinations.
Antigua is one of the top choices for a Caribbean honeymoon or romantic escape, as it is simply a classic paradise. With more than 300 beaches, it offers plenty of opportunity for relaxing on the sand with the one you love. But there is actually so much to do on this beautiful island. That makes it ideal for couples who want time to chill out and also want to explore their destination.
Read Next: Romantic Things to Do in Aruba | 10 Romantic Things to Do in Punta Cana
Baia do Sancho, Brazil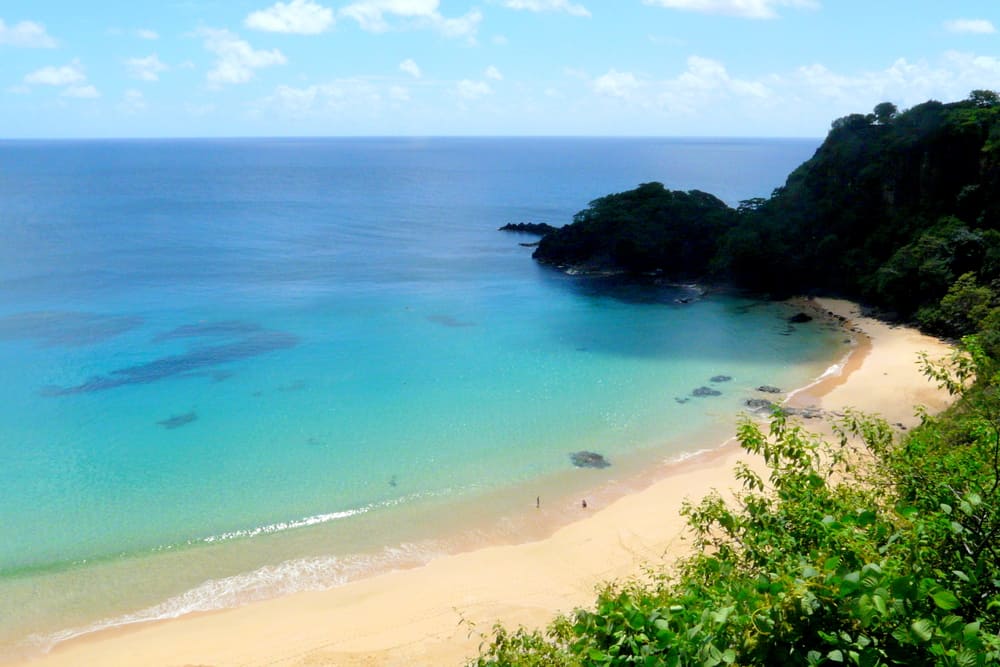 Keen to visit Brazil's most beloved beach? (If not, the world's?) You'll want to hightail it to Baia do Sancho, located on the island of Fernando de Noronha. It's not the easiest place to get to, but the famous beach, tucked within Parque Nacional Marinho de Fernando de Noronha is said to be worth the adventure.
Tuscany, Italy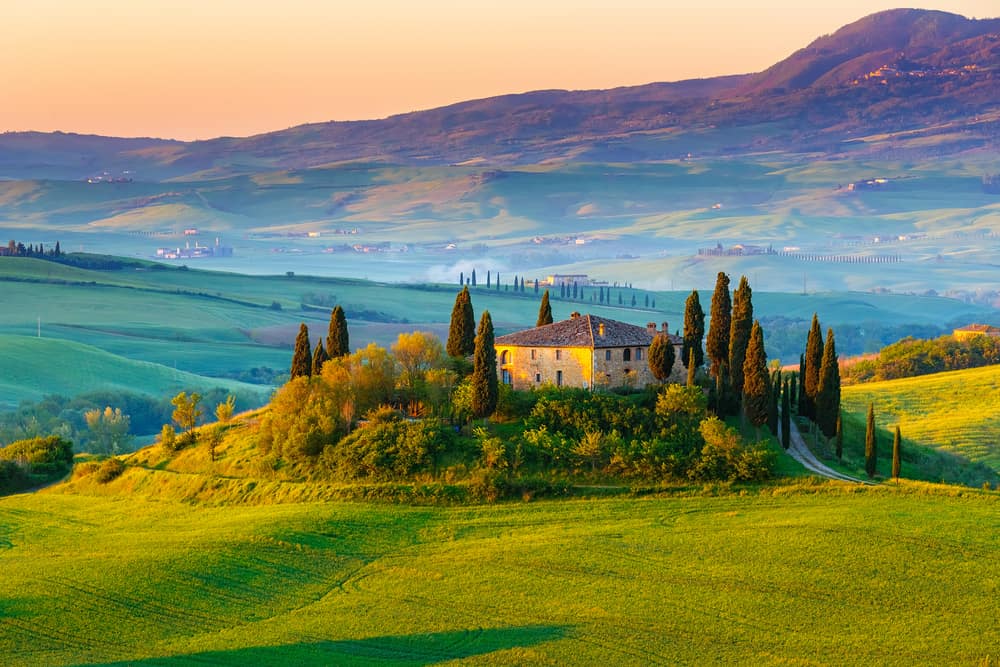 Italy is always highly-ranked as one of the top romantic destinations across the world. It's home to Positano, Rome, Venice, and so many incredible spots. But one that may stand out the most is the region of Tuscany.
Tuscany is the stuff of dreams. If you're looking for an eden where you can sip wine that came straight from the local vineyard, stroll through medieval towns, and soar above the valley in a hot air balloon, you will definitely fall in love with Tuscany.
Not only is the landscape in this part of Italy insanely gorgeous, but there are many luxurious accommodation options that will make your stay even better. Oh, and did we mention there are natural hot springs?
Belize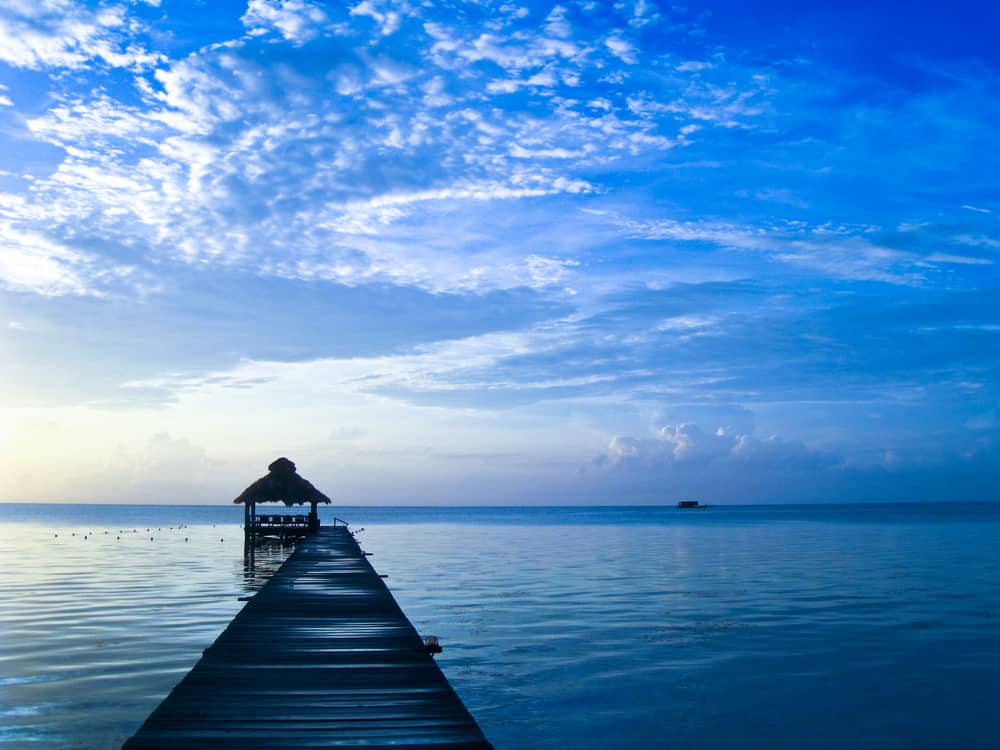 Water, water, water. The Central American country of Belize is all about that gorgeous water. If you love exploring in and under the water (aka diving and snorkeling), Belize may especially be a great choice for you.
Belize is somewhat of an under-the-radar destination, but it shouldn't be. It's definitely one of the most romantic countries and, if you're coming from the US, it's a very easy flight.
What makes Belize so great? In addition to its spectacular water opportunities, there's a whole lot going on on land. You can explore Mayan ruins, spot wildlife, and participate in all kinds of adventures.
This could be the perfect destination for those couples who want to have a romantic adventure side-by-side and feel like they're discovering a new place all to themselves.
Kyoto, Japan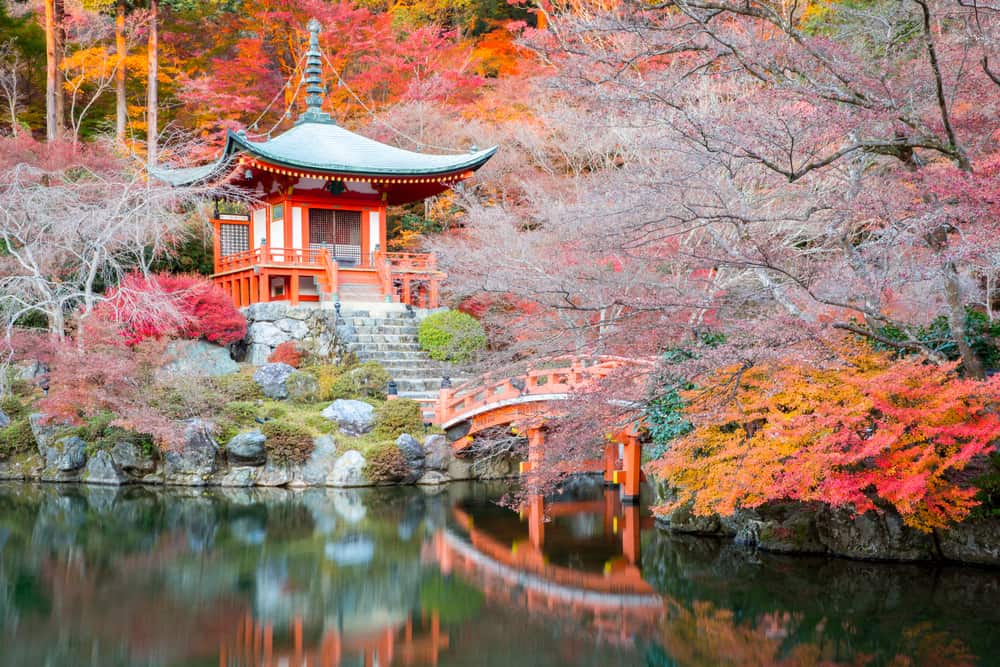 Kyoto regularly tops lists of most romantic getaways in the world, and for good reason.
Kyoto offers couples lots of tranquility and solitude. With its hundreds of shrines, temples, and gardens, there are countless places to go for an intimate stroll. In particular, you will want to visit the Kiyomizu-dera Temple, known for its associations with good fortune in love and romance.
A very historic town, Kyoto has plenty of beauty as well. Spring's cherry blossom season attracts many visitors, and there's no doubt that these delicate flowers inspire romance.
While there are lots of ryokan (traditional Japanese inns) around Kyoto, it's also worth making the journey to Kinosaki Onsen, known for its hot springs.
Spending more time in Japan? Be sure to check out our article on romantic things to do in Tokyo, too.
Vermont, USA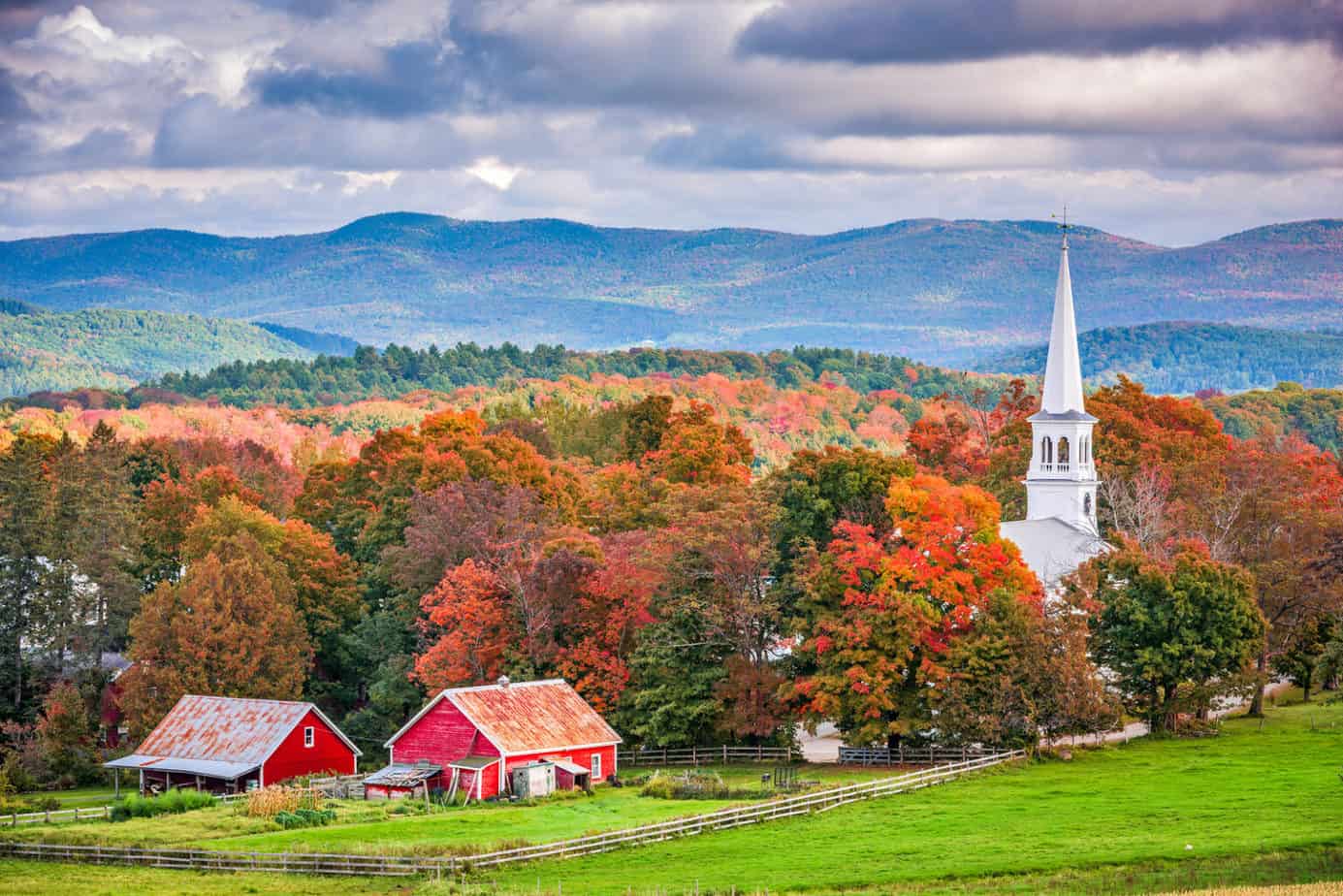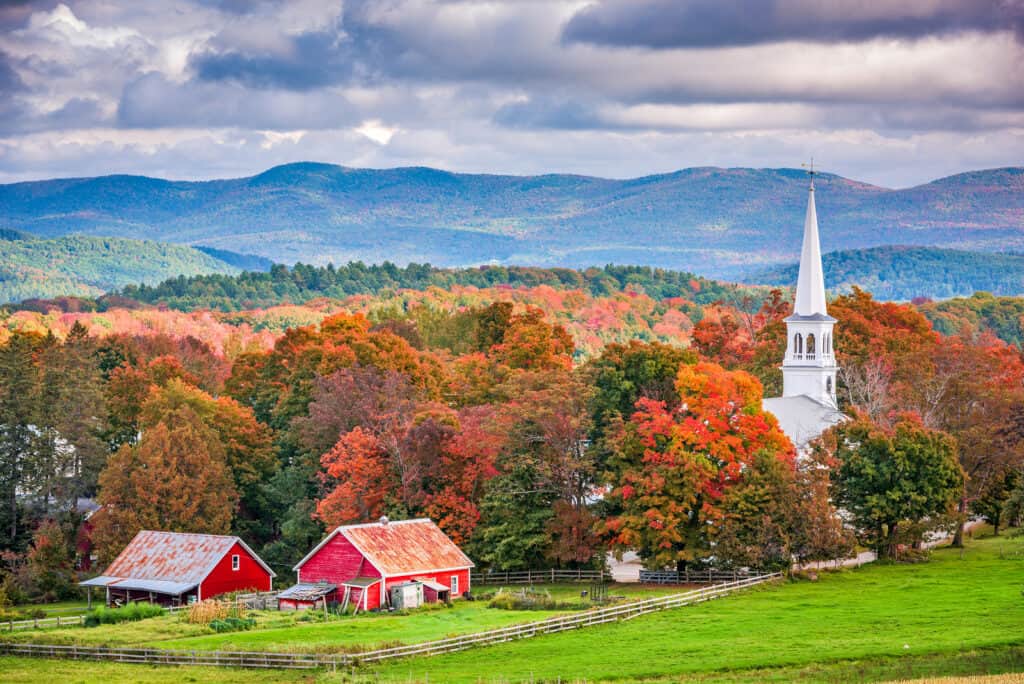 While there are many options for most romantic places in the USA, we think one of the standout romantic destinations is the state of Vermont. Very different from other destinations on this list, Vermont is a romantic spot that bursts with charm and coziness.
Do you like being snowed in, tucked away inside a warm cabin with your significant other? Snowy Vermont can oblige. In the fall, the foliage here is unparalleled anywhere else on earth. You will find yourself surrounded by glorious nature at its peak.
Summer and spring are also wonderful, too, and Vermont is home to a huge number of romantic hotels, bed and breakfasts, and other options for couples looking for romance and relaxation. We highly recommend it for those seeking a romantic destination in any season.
Seychelles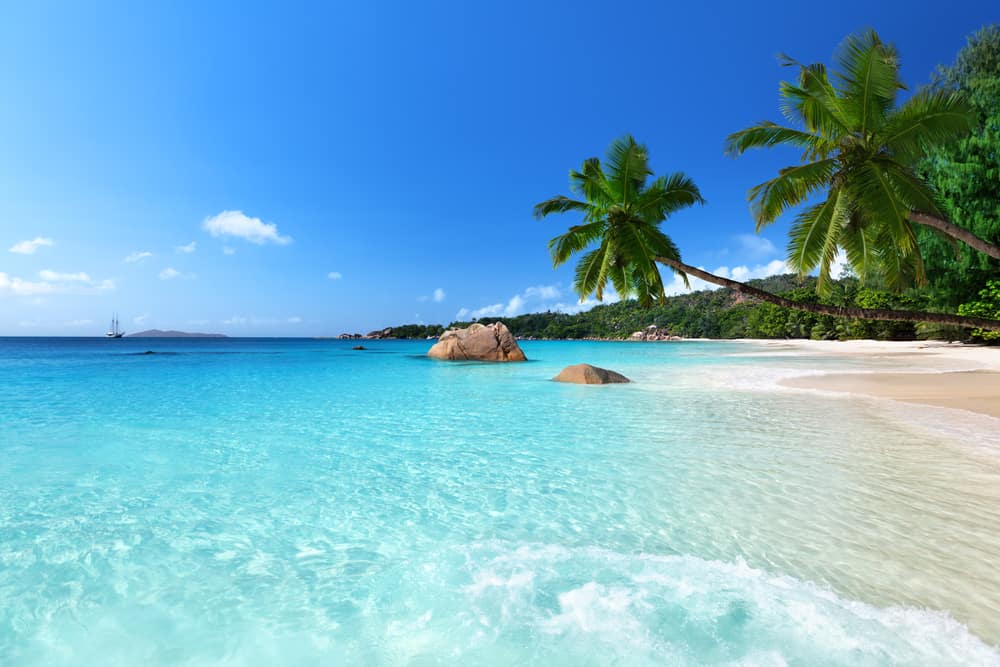 A picture-perfect paradise, the Seychelles islands are frequently lauded as some of the most beautiful islands on earth, and one of their beaches, Anse Source d'Argen, is consistently ranked as one of the world's top beaches. With accolades like that, it's pretty easy to understand how Seychelles could be one of the most romantic vacation destinations.
The main attraction, of course, is the beaches, but there are many romantic things to do in Seychelles for all kinds of adventurers. Don't miss seeing the giant tortoises during your time in Seychelles.
Looking for even more inspiration? Seychelles is just one of many romantic destinations in Africa. Cape Town is also frequently recommended for travelers.
Big Sur, California, USA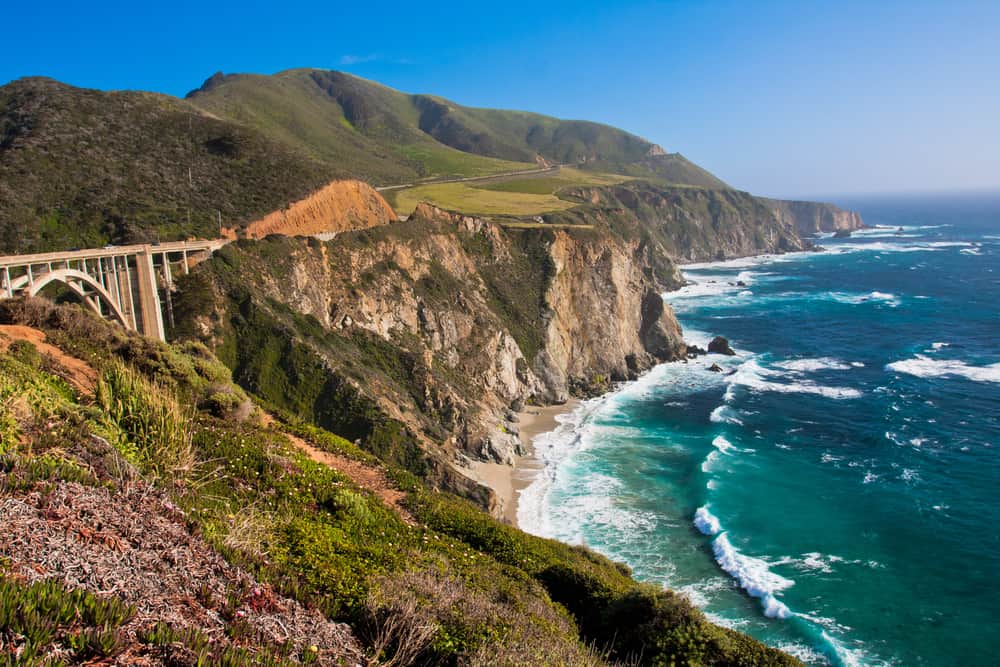 California is home to countless romantic cities and regions (Napa Valley and San Diego, to name a few). Big Sur, an iconic spot on California's Central Coast, is one of the choicest.
It's easy to see why you'd want to make a stop here. Set along the Pacific Coast Highway, you can pass Big Sur on any coastal Cali road trip, but once you see this place, you're bound to want to stay for awhile.
Outdoor lovers will fall head over heels for this place. There are great hikes, including the 3,379-foot-tall Manuel Peak, and of course, the incomparable Pfeiffer Beach with its dramatic rock formations. An ideal locale for a picnic for two.
This area also belongs on our list of most romantic beach getaways in the USA.
San Miguel de Allende, Mexico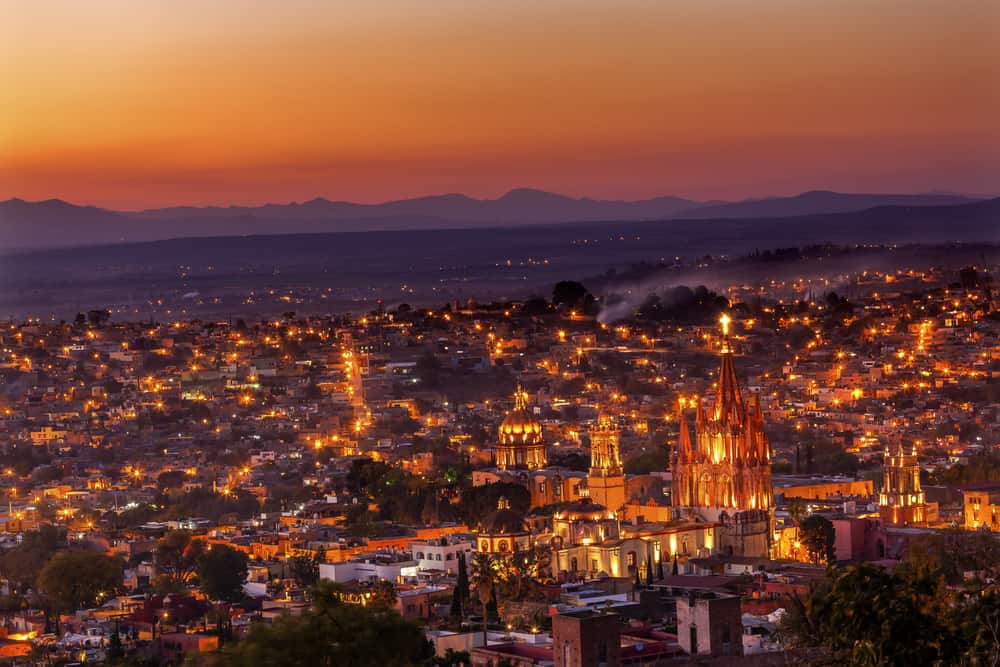 There are few romantic destinations to go on this list that are city-oriented, but this is one of them. San Miguel de Allende is located in the Mexican state of Guanajuato and its arts and culture, cobblestone streets, and colonial architecture just might cause to fall in love with it. A UNESCO World Heritage site, the city has been voted as the best city in the world several times by Travel & Leisure readers. Don't miss the romantic ideas for nearby Mexico City.
Santorini, Greece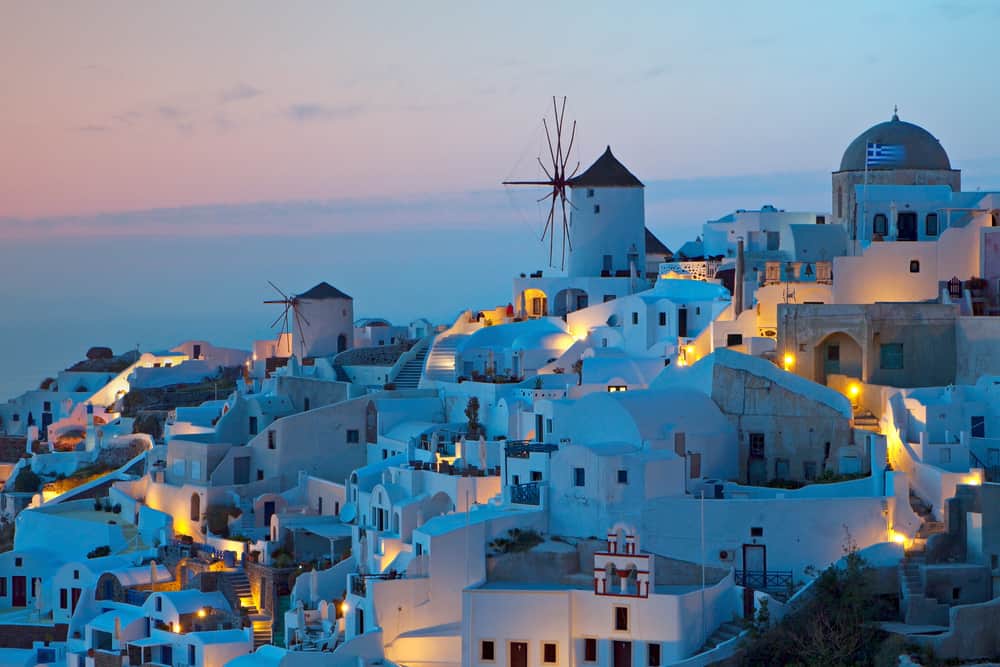 Have you heard about the sunsets in Santorini?
At this point, Santorini has become one of the best known romantic destinations of the world. For couples, honeymooning in Santorini may even be a bucket list item.
We simply could not have a list of the most romantic spots on earth that did not include Santorini. Here you will find dramatic vistas, delicious food and wine, and lots to do. Sailing is a popular activity.
However, it should be noted that with its increasing popularity (and the resulting crowds), there are many reasons to consider visiting some alternative—and equally lovely—romantic destinations in Greece.
Read Next: Romantic Things to Do in Athens
Moorea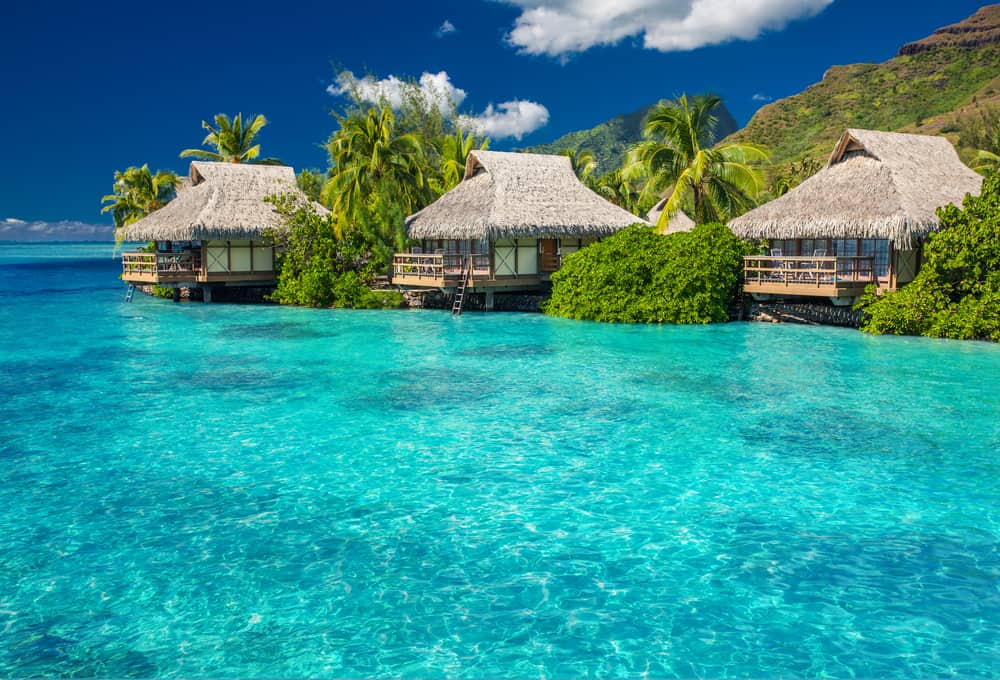 When people think of French Polynesia, they often focus on Bora Bora and Tahiti, but there are other options that are equally as magnificent—and may even be far more affordable! One such place is the island of Moorea, a real contender for the most romantic place in the world.
What will capture your attention right away is the water. Are those colors even real?!? Yes, yes they are.
If you can tear yourself away from your overwater bungalow and the allure of the ocean (although why would/should you?) you will find that there are lots of adventurous things to do in Moorea too, including hiking and ziplining.
Koh Samui, Thailand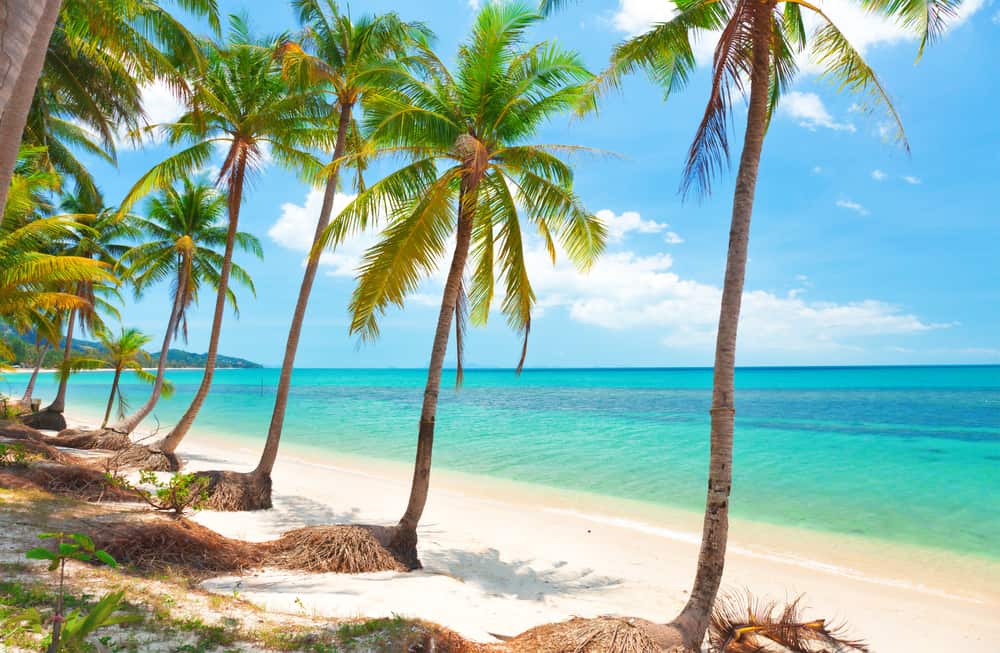 Lush and tranquil, the island of Koh Samui is all about relaxing on the idyllic beaches. There's a reason why this is regularly called the most romantic place in Thailand.
For a particularly romantic experience, don't miss the treetop dining at Anantara.
The Azores, Portugal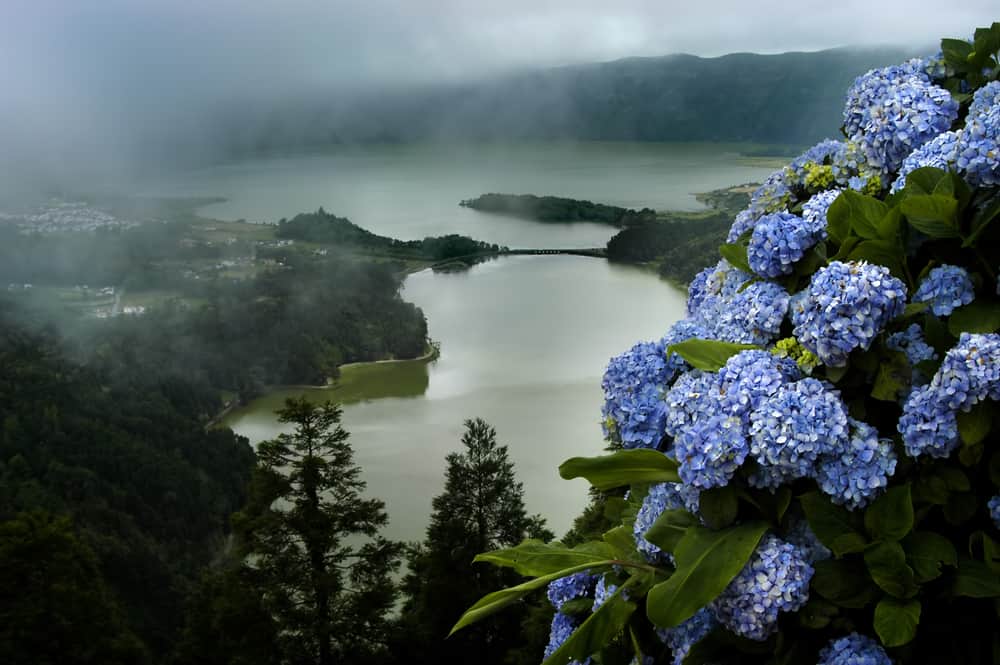 A 9-island Portuguese archipelago, the Azores are fascinating volcanic islands. In many ways, this is one of travel's best kept secrets. Come to the Azores for steaming hot springs, fantastic sailing and yachting, and some really amazing food.
New York City, USA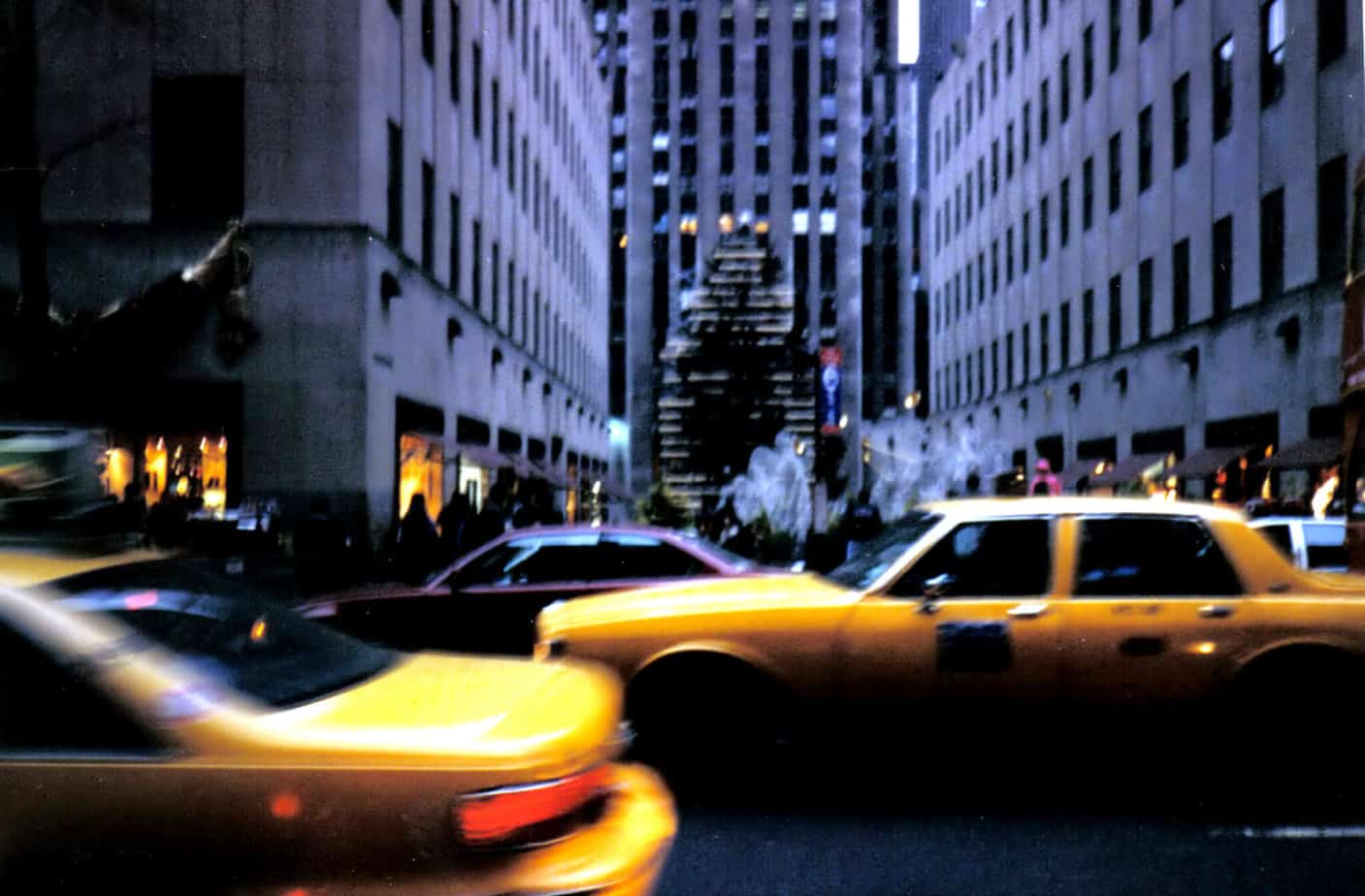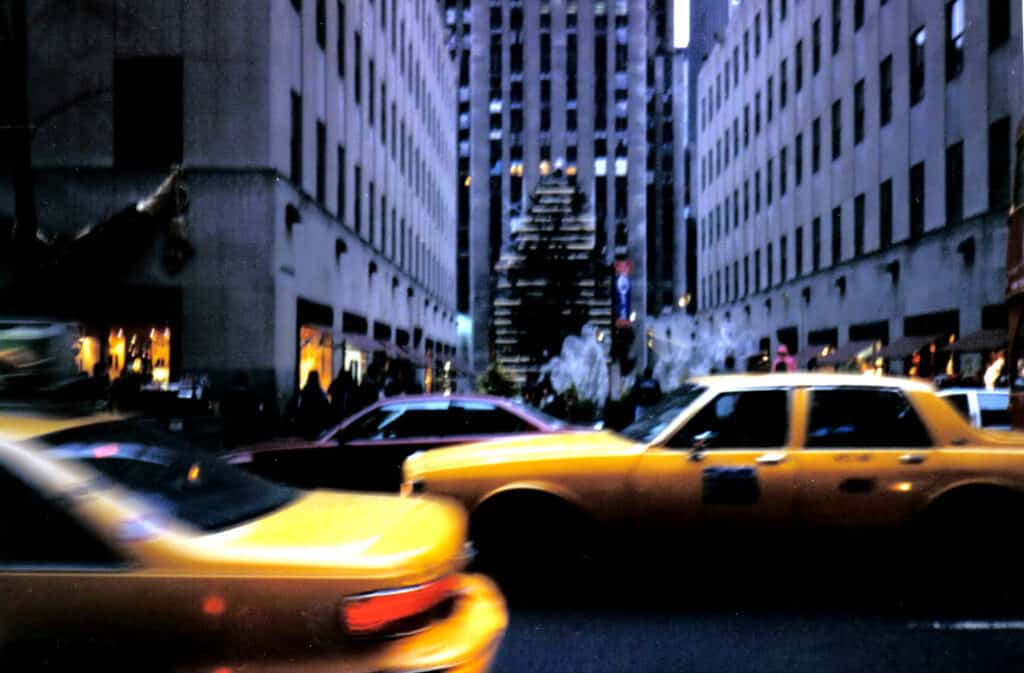 Classic romance and excitement is to be found in the Big Apple: the city of New York.
New York can be so many things, and it can certainly be romantic. Think of all the movies that have been set in the city. These lend to the mystique of this major city, and it's easy to picture yourself in a romance as you walk down the streets or through Central Park with your partner.
Bruges, Belgium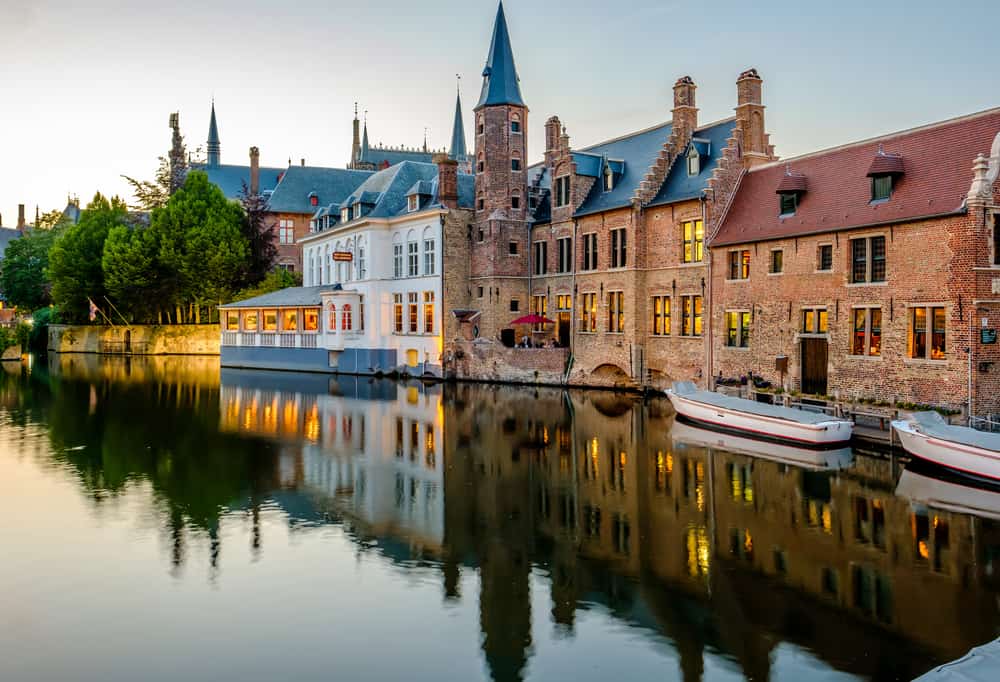 Looking for a fairytale destination? You can't do better than Bruges. Just look at that photo! Peaceful canals frame medieval buildings. There's plenty to do in this Belgian city, if you can tear your eyes away from the magical sights.
---
Don't miss: Our top tips on traveling as a couple.
---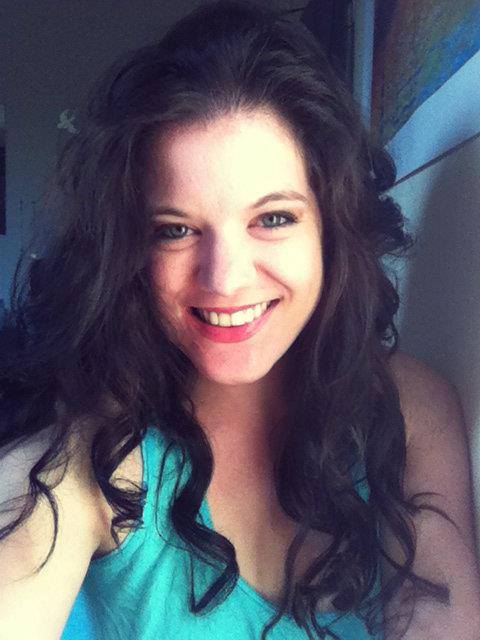 Amy Hartle is the author of Do You Love Me? How To Stop Seeking Reassurance in Relationships, a book on reassurance seeking and relationship anxiety. Both her book and this blog are born of personal experience; Amy shares expert relationship advice from the lessons learned during her own 10+ years with her husband, as well as couples travel tips and romantic getaway recommendations, all gleaned while traveling the world together.