This post may contain affiliate links. Read our disclosure page for full details.
This article on romantic things to do in San Diego is a guest post by Mimi of The Atlas Heart.
It's always a struggle trying to come up with the perfect date idea for you and that special someone, we've all been there.
Whether you want to make it seem casual and effortless, or you really want to bring out the big guns and "wow" the pants off your date (literally or figuratively), certainly everyone could use a little help with planning a romantic night out, especially if it's in San Diego – one of the most beautiful cities on the West Coast.
No matter if you live in San Diego or you're just visiting – here are my favorite romantic activities to enjoy in the city!
PS: Also check out our romantic guides to the California Central Coast, LA, and San Francisco.
The Most Romantic Things to do in San Diego, California
Explore Balboa Park
A mecca for fun and entertaining activities, Balboa Park has something everyone can enjoy. From its 15 museums and art galleries, to the performing arts and even a zoo, you and your date are guaranteed to have a good time somewhere within the park.
And if you don't feel like being inside (because it's San Diego after all), Balboa Park has numerous gardens and trails to stroll through. Not to mention, this part of the park is the perfect way to have a fun day out with someone if you're not looking to spend anything!
The best part about Balboa Park is that it features different attractions year-round, so you can use it for future romantic days out and never be bored!
Visit Hotel del Coronado
This historic beachfront luxury hotel should certainly be somewhere on your list for a unique romantic experience in San Diego.
Hotel del Coronado is just across the bay from downtown San Diego and is an absolutely beautiful, Victorian-style California landmark beach resort.
It's easy to enjoy the expanse of beach in front of the hotel with a picnic and some beach activities. Or explore the hotel itself; it has shops, restaurants, and guided tours (among other cool activities).
If you have the means, think of booking an overnight stay. The elegant extravagance of this antique hotel oozes romance, and it would be the perfect spot for an anniversary or special occasion.
Stroll around La Jolla Cove
You may have heard of it before because it's a staple for both tourists and locals alike, but La Jolla Cove is a must-see in San Diego.
The Cove is a stretch of San Diego coastline that is broken up by cliffs on either side, meaning the cliff top views are stunning and the cove itself feels tucked away.
It also has the added benefit of being right next to the swanky shops and foodie spots in downtown La Jolla, if you want to go somewhere nice after a day near the water.
If you'd rather it just be the two of you, La Jolla Cove is also the perfect place to picnic. Grab some fixings at one of the local markets in La Jolla before heading down to the Cove, and enjoy an afternoon or sunset picnic on the beach.
La Jolla Cove is part of a marine reserve so you are almost guaranteed to see some incredible marine life any time of the year; sea lions, star fish, birds, and the protected Garibaldi fish are present – sometimes all at once!
It's a fun and easy daytime activity to explore together!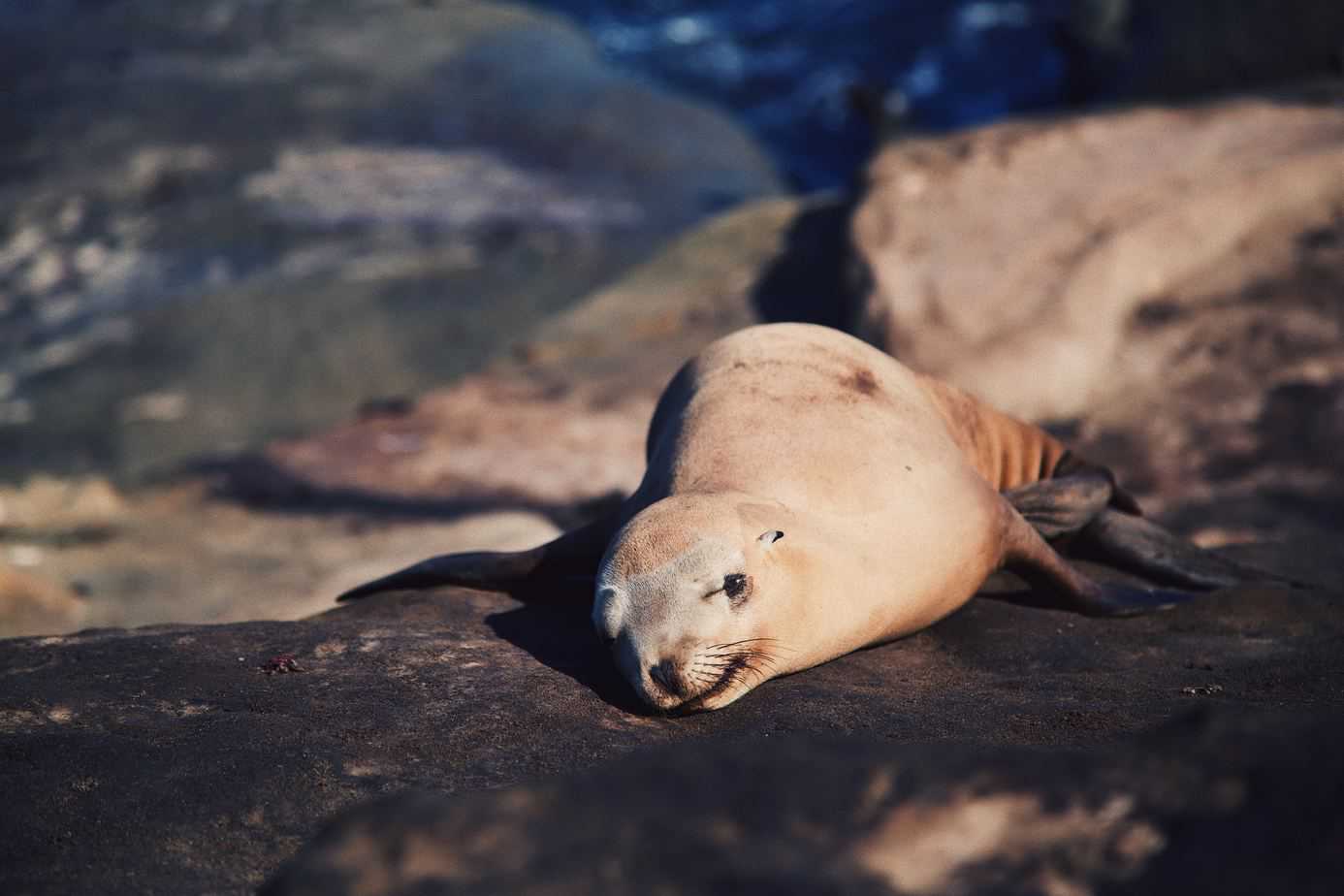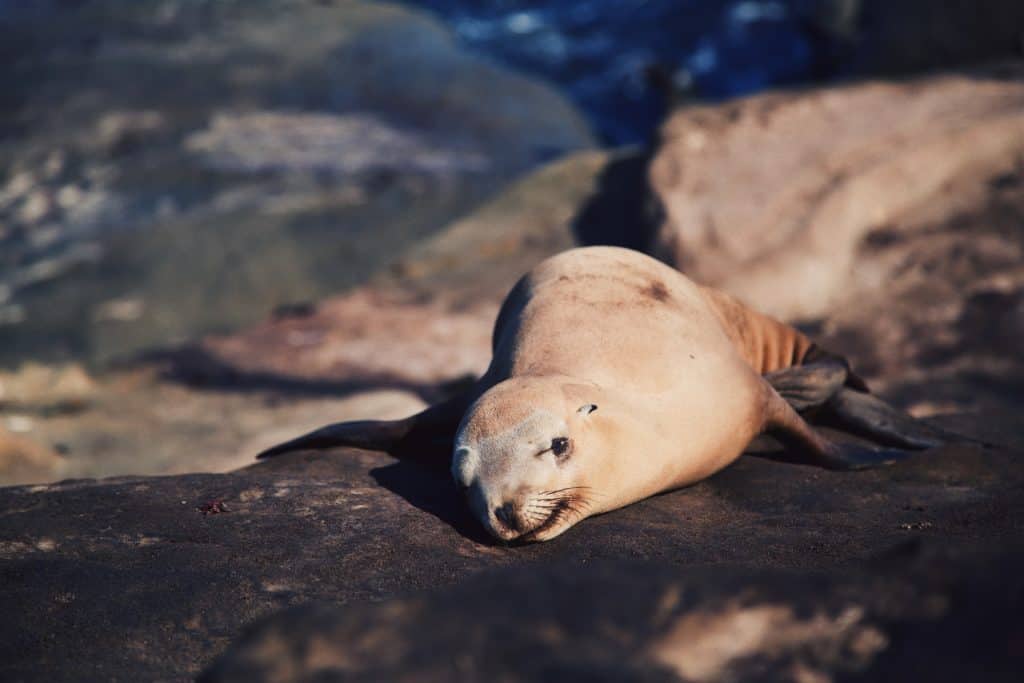 Spend some time on the water
If you're in San Diego, chances are you might be outdoorsy and/or into water sports, so why not get in some time out on the water?
There are countless water activities to choose from along the San Diego coastline. Paddle board around Mission Bay, hop in a kayak and explore the 7 caves of La Jolla Cove, go Italian and reserve a few hours on an authentic Italian gondola ride, or just rent a surfboard directly from the beach and go for those waves!
For an activity that's a little more upscale, go on Mission Bay's evening cruise, Bahai Belle. It's an intimate Mississippi-style steamboat that cruises around Mission Bay. Or, depending on how you like to think of romance, crank it up a notch and join the after dark booze cruise!
Hornblower Cruises is another option for a luxury liner option that allows you to "cocktail and cruise", if you will. What's more romantic than enjoying a drink while sunset-cruising on the water?
Go old school at the Drive-In
Take your pick from two different drive-in theaters in the greater San Diego area for an evening of old-school romance! Snuggle up in the back of your car with a blanket and some classic theater treats served at the "in-house" snack bar.
No one said the night ends when the movie does! Top off your movie-going experience with a visit to a soda shoppe, ice cream parlor, or other craft dessert place – San Diego has plenty.
Some must-visit spots in the area, like Baked Bear and Iceskimo, are the perfect sweet treat to finish off your savory popcorn experience!
Take in the sunset from a cliff top view
Looking for a romantic way to end your evening? Drive over to Sunset Cliffs. The name gives it away as one of the most romantic spots in San Diego. Sit atop San Diego's rugged cliffside and take in the spectacular views of the Pacific while the sun starts to dip down past the horizon.
Sunset Cliffs is a small network of trails sandwiched between a quiet residential neighborhood and popular surfing beaches, but there's still plenty of space for everyone to have their own sunset *moment*.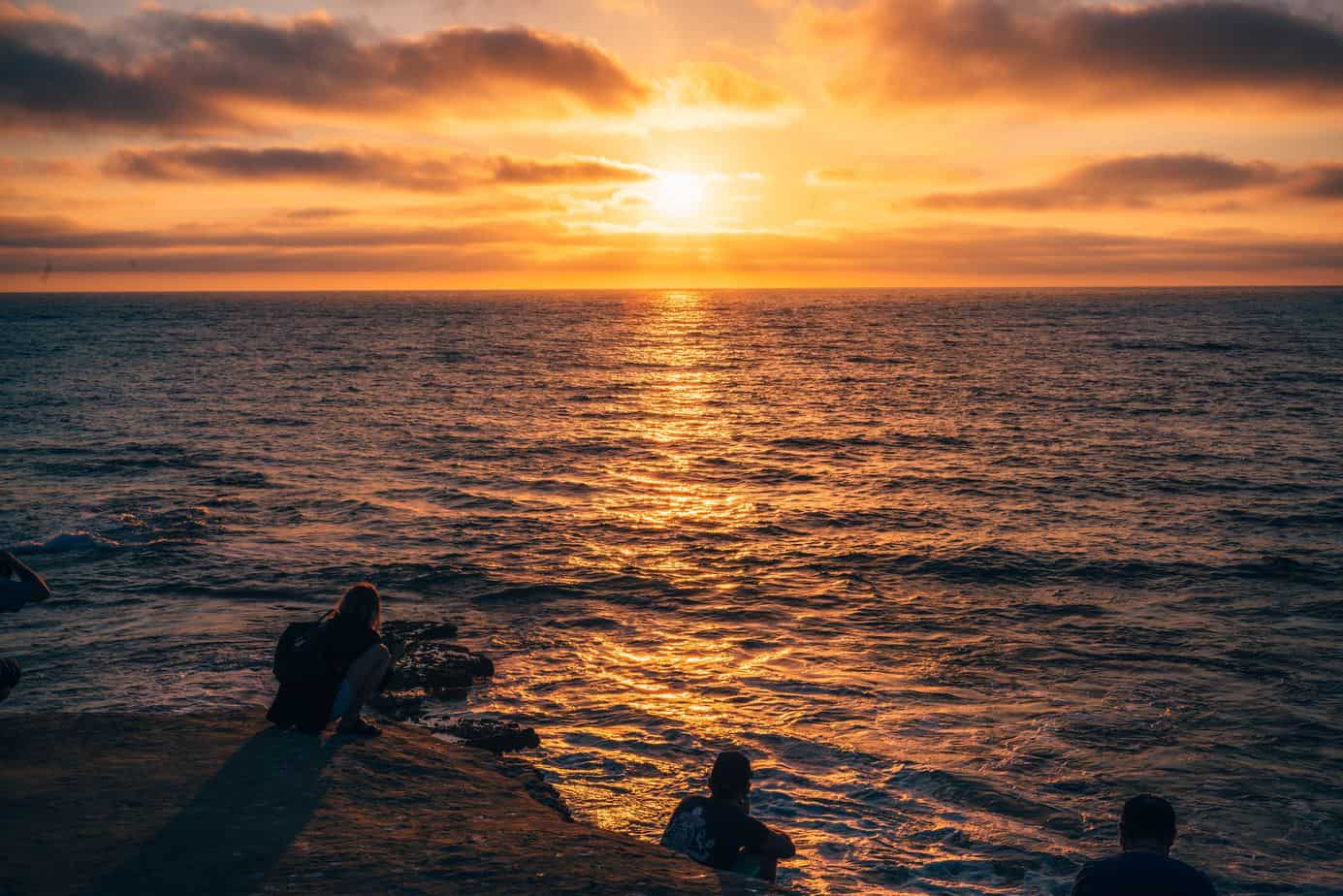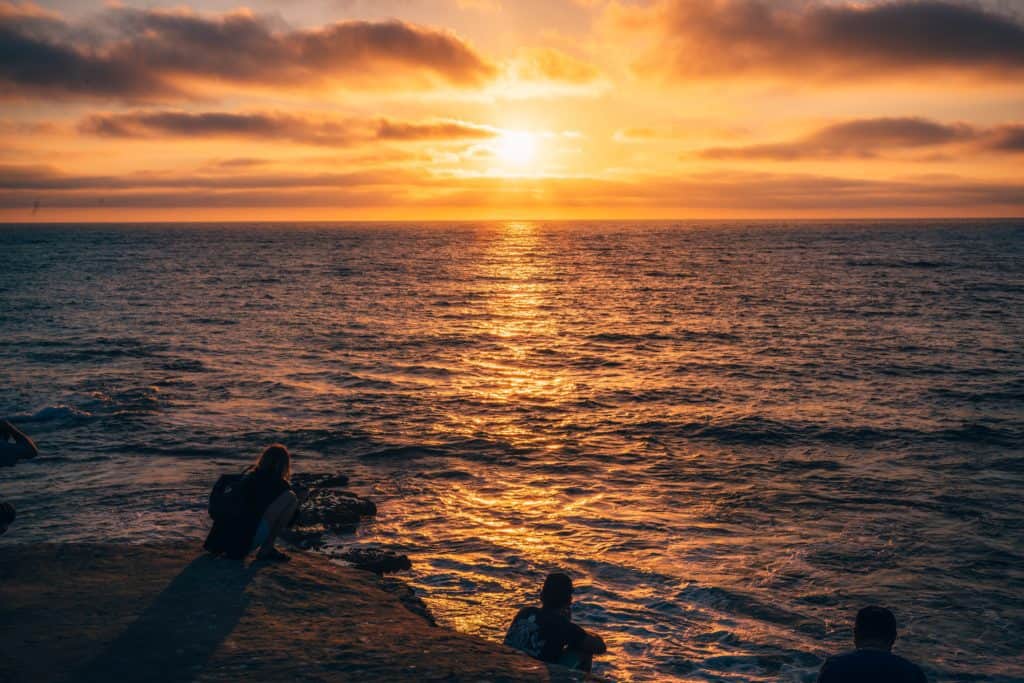 Bonus points if you make a playlist and bring a beverage to share! (You might want to stop off to grab coffee – a San Diego coffee shop made our list of best coffee shops in the USA & Canada).
A few other favorite sunset spots in San Diego, depending on where you're based in the city, include Black's Cliffs in La Jolla, the Ocean Beach pier, and Mount Soledad (which is also a fantastic sunrise spot if you're more of a morning person).
Get active in Torrey Pines
A great activity for both the outdoor enthusiasts and the low-key lazy duo who just wants to soak up sweeping coastal views is a hike. Tackle some La Jolla hiking at Torrey Pines State Natural Reserve. The park offers a few different trail options that are a balance of easy hiking, natural beauty, and education.
The park is home to the nation's rarest pine trees and has three excellent trails that weave throughout the park to give you the best glimpse of them. There's also incredible views of the neighboring Pacific on pretty much every trail in the Reserve.
The hikes in the park are just active enough to where you'll both be feeling good about moving your feet, but aren't so tough that you'll be sweating through your shirt and wondering if your date thinks you stink or not.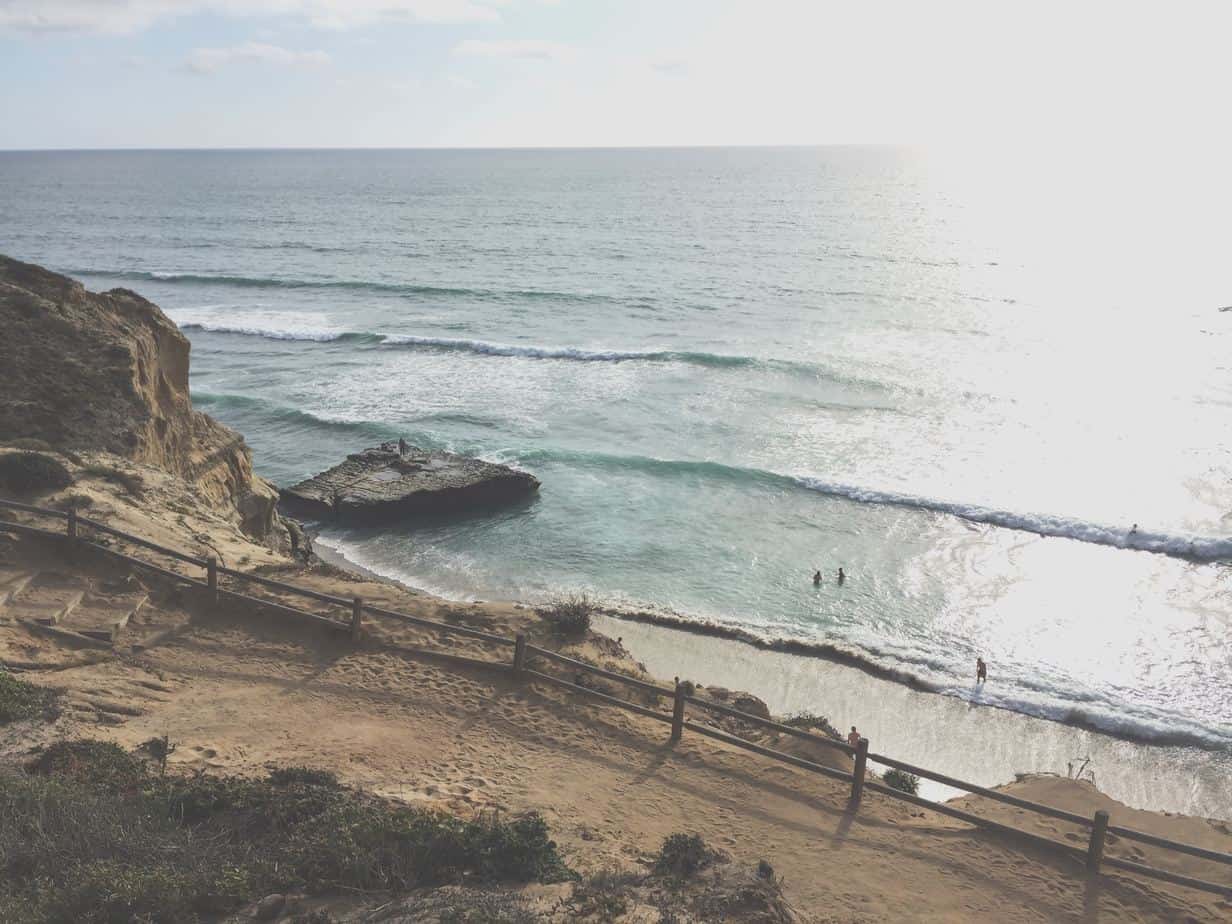 Reserve a table at Bertrand at Mr. A's
Need inspiration for the next of your romantic San Diego dates? Regarded as possibly the most romantic restaurant in the city, Bertrand at Mr. A's is the place to bring your special someone.
They serve a delectable American-French fusion cuisine and have an extravagant cocktail list. Bertrand's is on the top floor of a high-rise on Banker's Hill and has incredible views of the surrounding bay and city skyline. Can you say oo-la-la?
Visit a Brewery
In case you didn't know already, San Diego is home to over 130 craft breweries, making it the best place to let your beer bellies out and try some brews!
Whether you're sharing a flight and playing bocce ball at Stone Brewing or chatting over a hearty glass of the famous Sculpin IPA at Ballast Point, the hops will certainly have you feeling a certain kind of something.
If you want to have more insight into the best San Diego breweries to visit, check out my complete guide to California craft beer.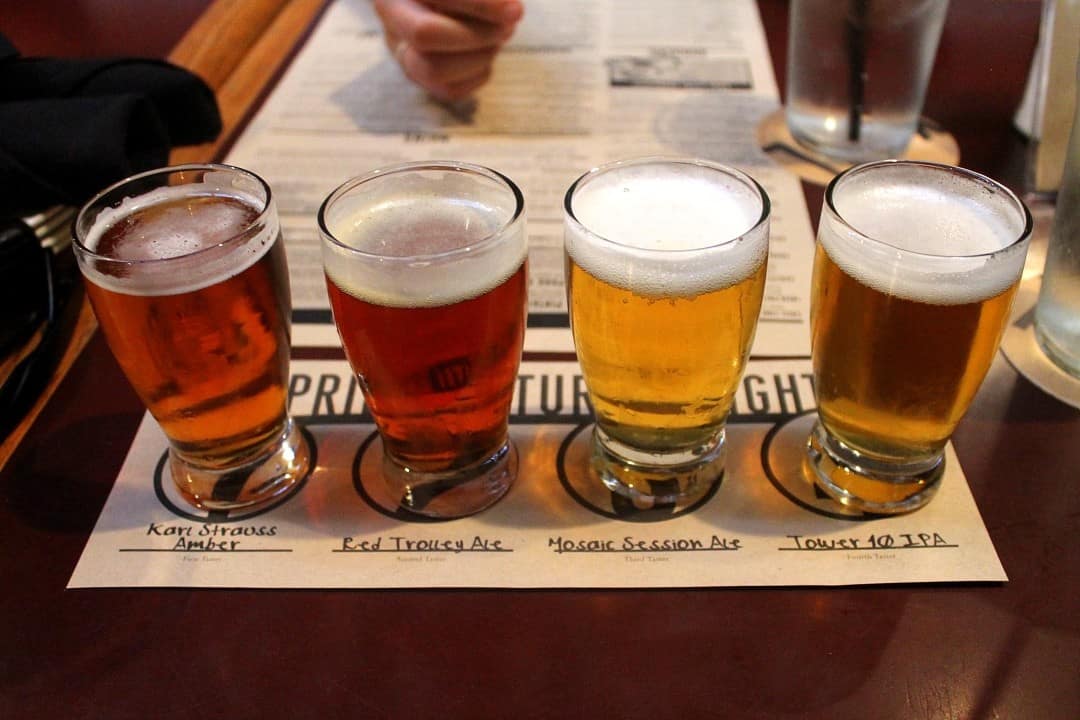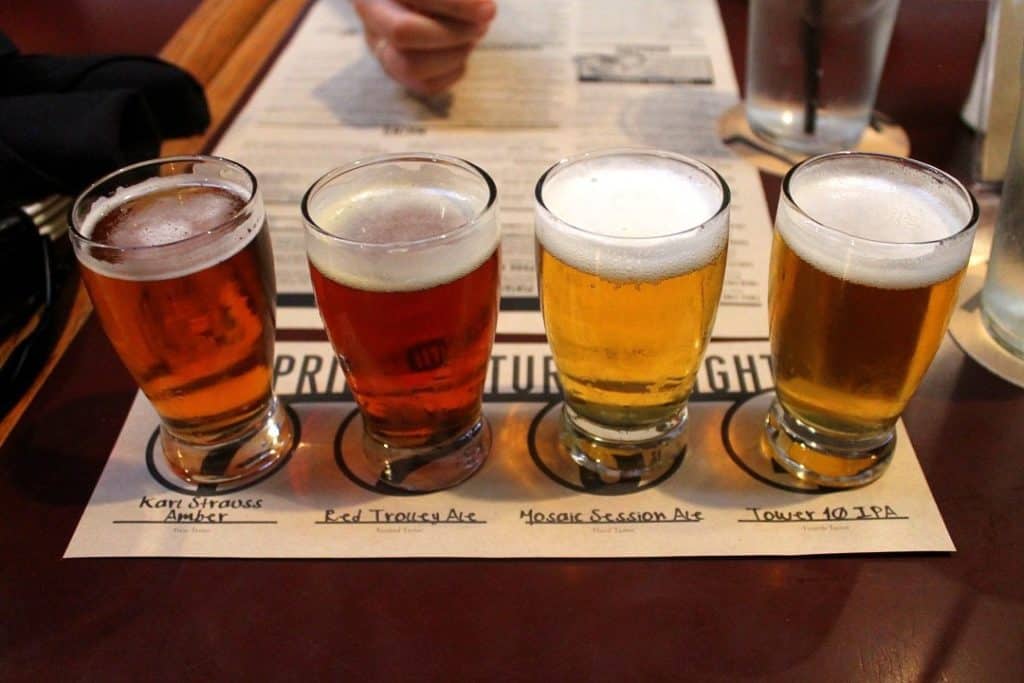 Go Wine Tasting
If beer isn't your thing, wine tasting is a great alternative for a romantic day out amidst gorgeous vineyard scenery. It's definitely one of the top things to do in San Diego for couples.
Temecula Valley is about an hour drive outside of downtown San Diego, and is home to some of the best award-winning wines in the world. Spend the day learning what tannen's are and settle in for a classy picnic on the winery grounds!
Many of the wineries in the area offer guided tours and tastings that you can purchase and enjoy for a full or half day so you don't have to worry about all of the planning logistics.
If you're really looking to get adventurous on your visit to Temecula, sign up for an early morning hot air balloon flight over Temecula Valley. You'll be the first to see the morning sun illuminate the hundreds of vineyards below. There's no doubt that you'll leave feeling 'high on life'!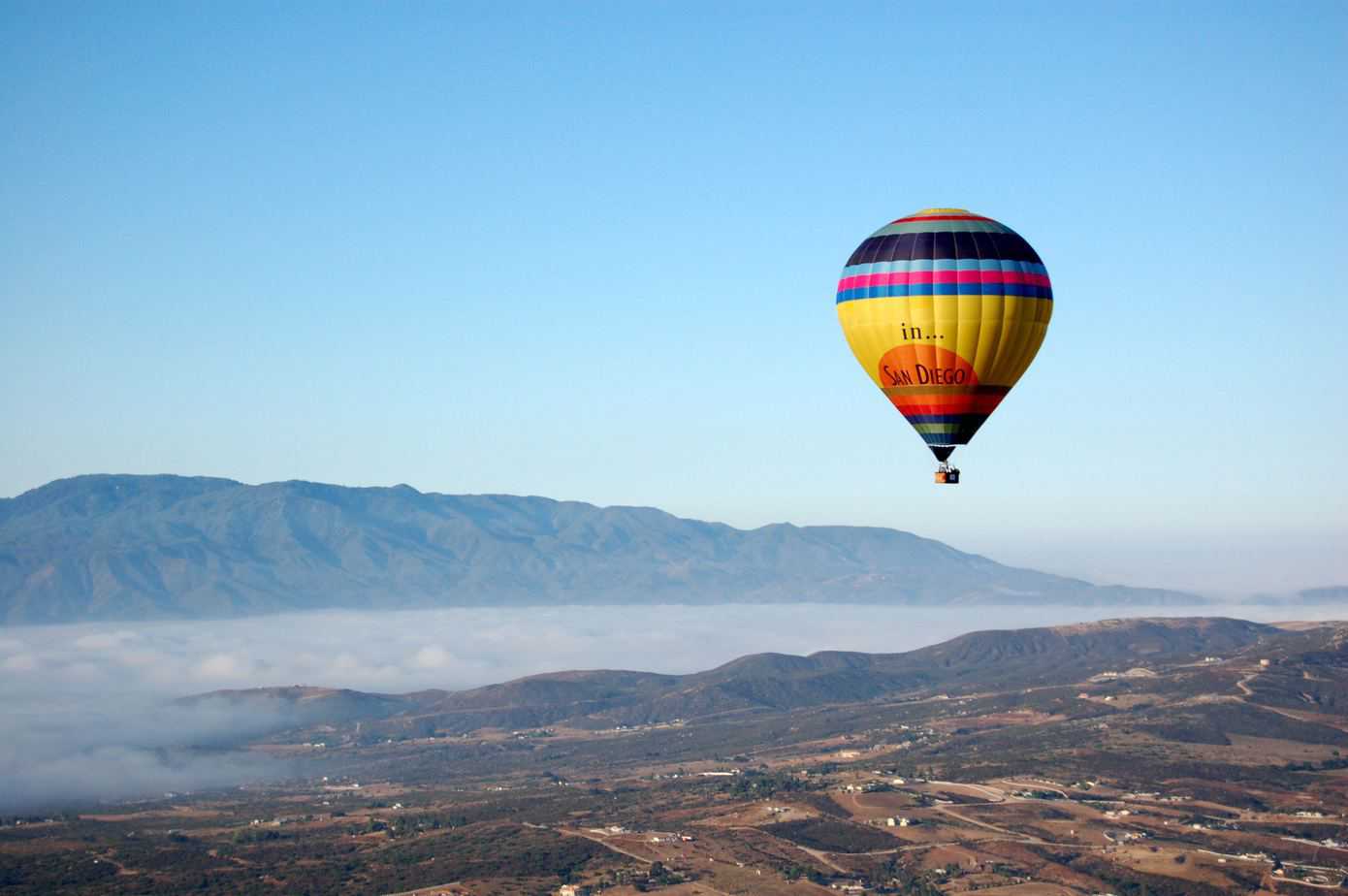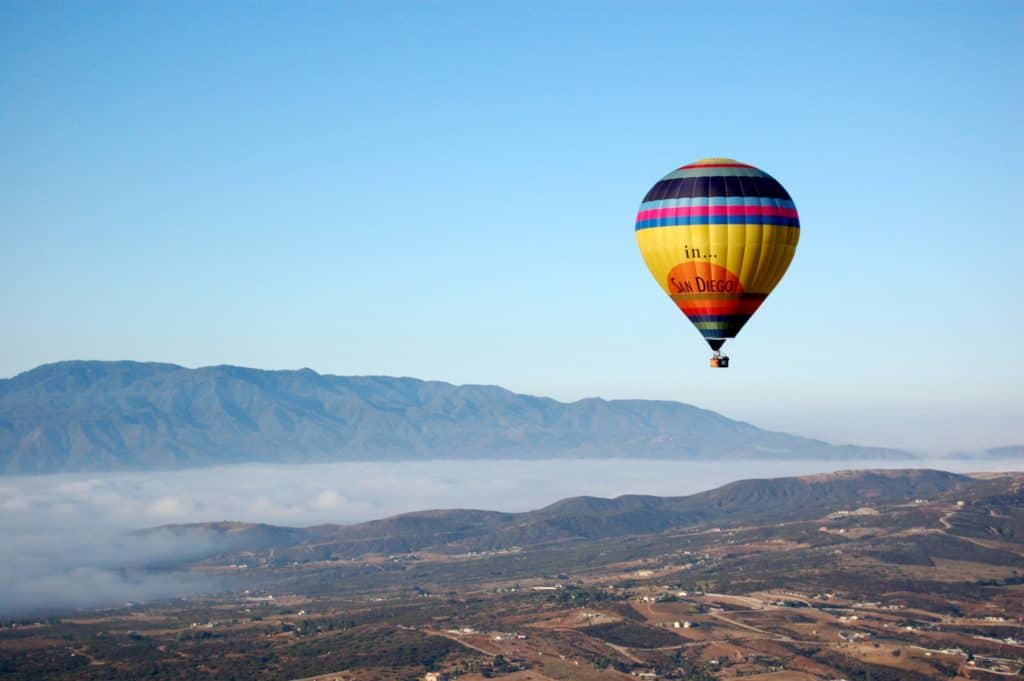 Get to know the city via the San Diego Trolley
If it's your first time visiting "America's Finest City", a cute and fun way to get to know San Diego a bit better is to do a hop-on/hop-off trolley tour!
The route is already arranged for you and highlights the best places to eat, stop, and return to later to do more exploring on your own. It may also help you find the most romantic places in San Diego. Sit side by side as a local guide lets you in on a bit of the magic the city holds.
——————–
San Diego is a special place for a lot of people because it's a city that can be anything you want it to be. With the beach right there, great hiking trails, plenty of good food and drinks, and numerous fun activities, it's the perfect place for memorable moments with your significant other.
I'd even go so far as to say that San Diego is the most romantic city in California, and up there as one of the most romantic in the US.
If you're looking for more unique things to do in the Golden State with a special someone, make sure to read through my ultimate bucket list of California sights.
Author Bio: Mimi McFadden is a travel blogger and freelance writer. Originally from California, she has been slow traveling the world since 2013. When she's not writing, you can probably find her sipping on a pint of craft beer, chasing waterfalls, or planning her next adventure in a foreign land. After living abroad for five years in Australia, New Zealand, Thailand, Greece, and Portugal she has finally found a home in San Francisco, California. You can find her on Instagram, Facebook, and her blog, The Atlas Heart.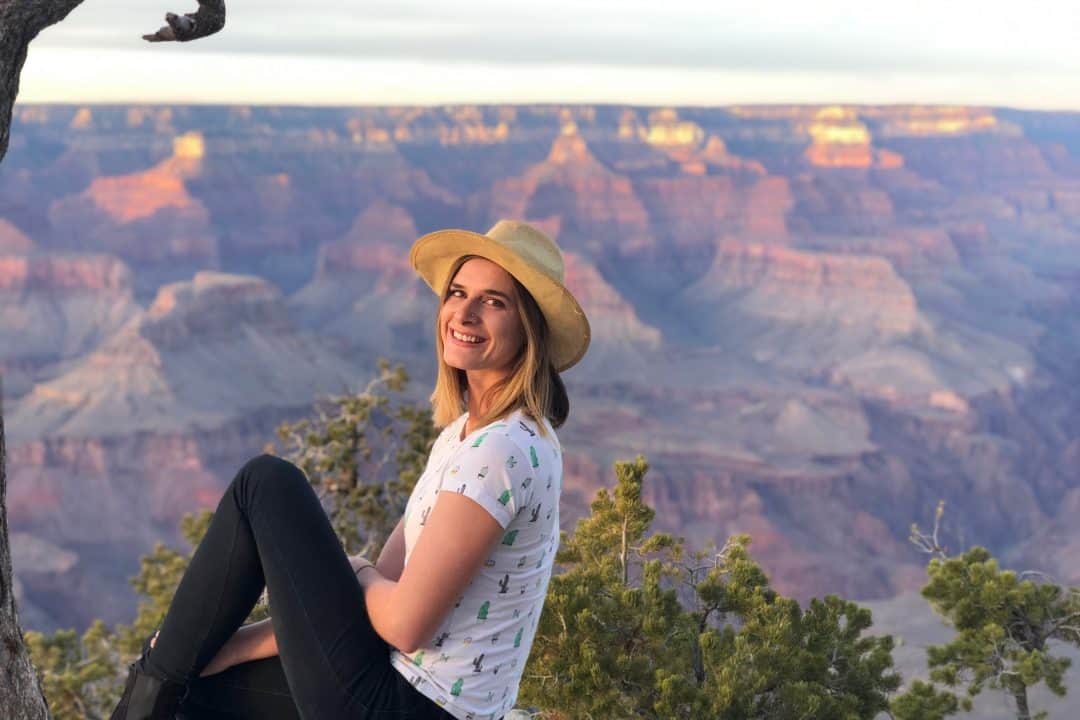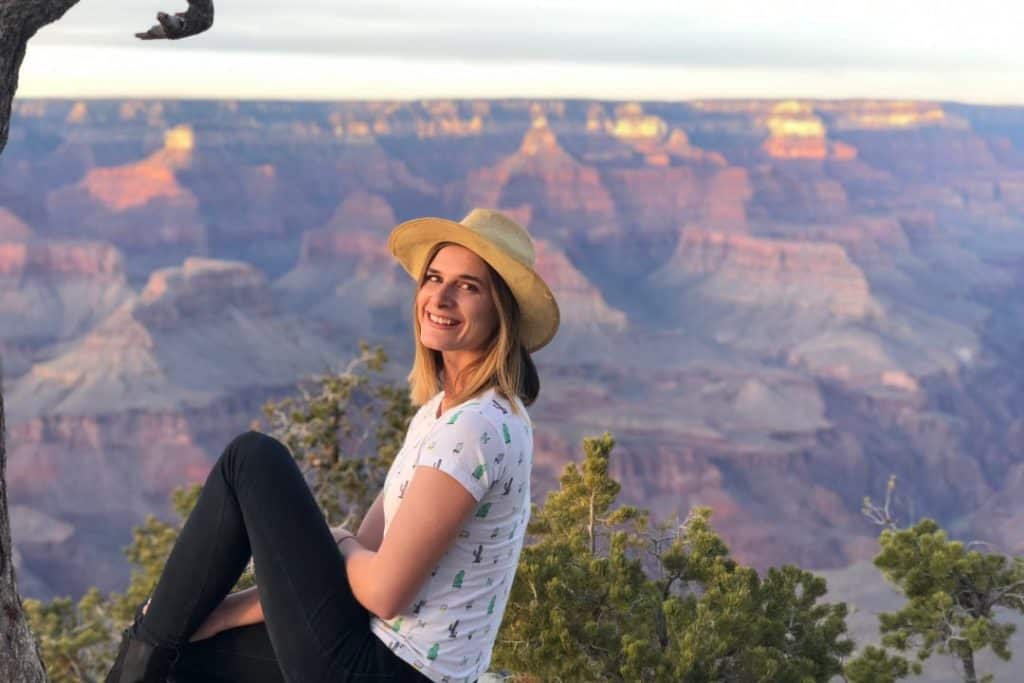 ---