If travel is like love, it is, in the end, mostly because it is a state of heightened awareness in which we are mindful, receptive, undimmed by familiarity, and ready to be transformed. That is why the best trips, like the best love affairs, never really end.

-Pico Iyer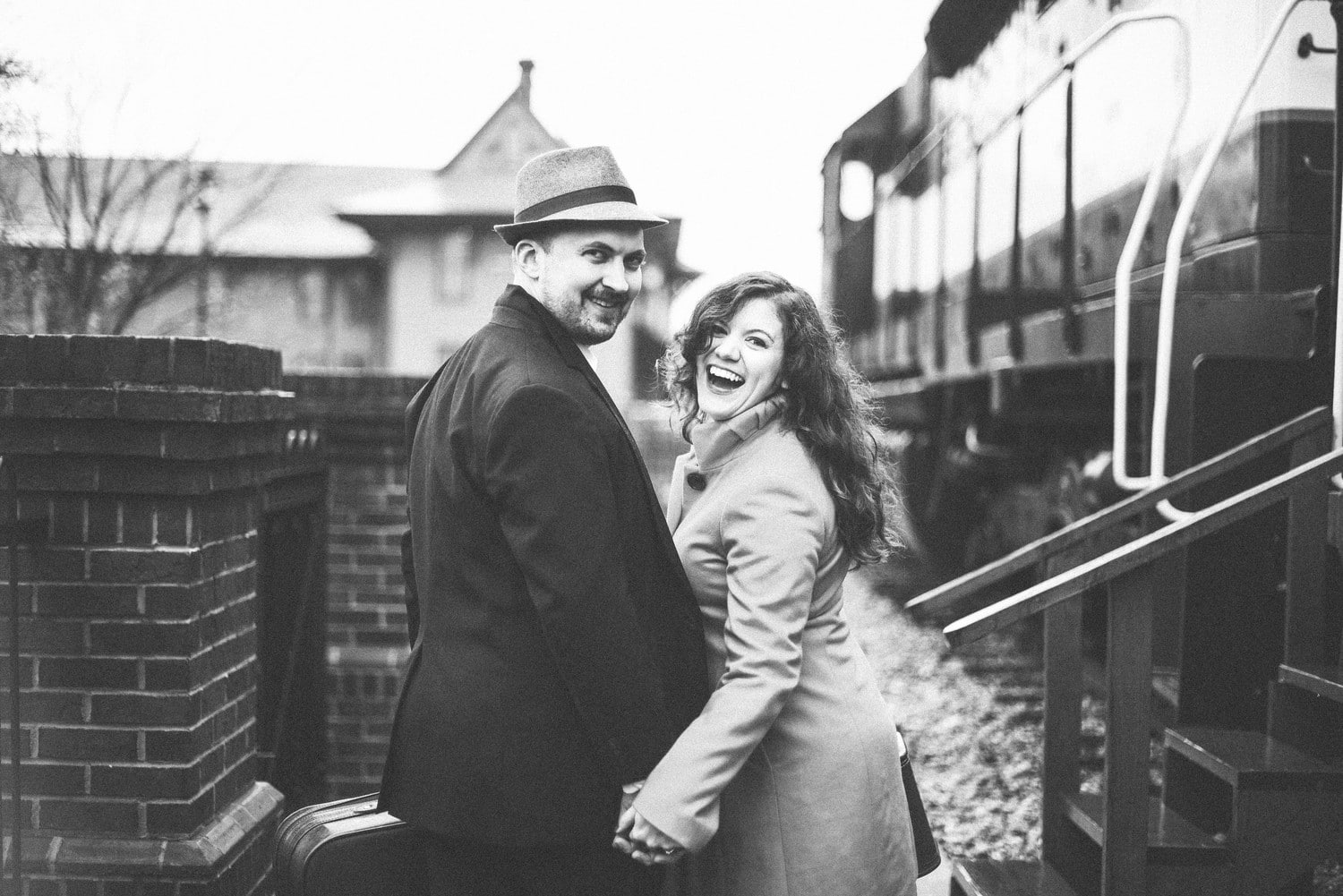 Hello! We're Amy & Nathan: the Two Drifters. United by travel and love, we are on this journey of life side by side. In late 2011, Amy was on her first big international trip backpacking through Europe with a friend. Nathan had spent several months in Morocco and decided on a whim to head to the UK. Was it serendipity which brought us together? Perhaps. We met in a hostel dorm room in Edinburgh, Scotland, surprised to find fellow Americans across the pond. In Scotland and London, we had a whirlwind romance that took us through the sites of these cities as we got to know one another.
After our travels ended, we went our separate ways. Yet, we felt drawn to one another and kept in touch. After we spent time together in Amy's home of Vermont, we decided to start a real relationship, even though we knew we'd be long distance for quite awhile. While it wasn't always easy or fun, we made it through nearly a year and a half in separate countries. There were a few visits, and a million Skype dates, and in the end, the challenges were more than worth it.

Since 2013, we've been together 24/7 (that is the literal truth, as we both work from home) and we feel so grateful for what we have, sharing laughter, a love of the outdoors, and an unabashed enthusiasm for animals. We decided to create Two Drifters as an outlet for many things: our creativity in writing and photography, the pleasure we take in storytelling, and for sharing some of our most unforgettable moments with the world. Travel is for us, a true passion. For the foreseeable future, we can't imagine travel not being a major part of our lives, and we still have so much we want to see and experience. There is a lot yet to come.

Now we're newlyweds, and we continue to travel together across the globe. Lovers of beautiful places, exciting culture, and amazing wildlife, we drift from destination to destination, with camera and pen in hand, recording every detail of our unpredictable adventures. And right alongside our explorations of the world are our discoveries of one another and ourselves. We're learning what it means to truly love, finding out how we can be better people, and stumbling along that road together as we join our lives as partners.
We'd love for you to join the Two Drifters as we go, and we hope to show you how to travel farther, together.
Amy Hartle (Dresser) was born in Florida, but moved miles away after high school to the cold kingdom of Vermont. Amy was a musical theatre major and has been singing and dancing for more than 25 years! She even dabbles in improv comedy now and then. Amy recently completed her Master's in English Studies at the University of Stirling, Scotland. Amy is a travel photographer and blogger, as well as a freelance writer in the travel & lifestyle industry. Amy is the voice behind Two Drifters, as chief blogger and social media gal. Check out Amy's freelance writing website.
Nathan Hartle is a writer, blogger, and photographer from Charlotte, North Carolina. His photographs have a global scope, focusing on the enduring presences of antiquity, spirituality, and the natural world as they survive in modern times, and the ways in which the modern becomes the ancient. Nathan is an avid reader and a true lover of fantasy and science fiction. In his spare time, Nathan is working on a full-length novel series which Amy insists he dedicate to her. Nathan is the eyes of Two Drifters, capturing most of our images from behind his camera lens. Check out Nathan's writing website.
Wedding & vintage travel photos on the website are courtesy of Stephanie Smith of Photographs by Stephanie.