This post may contain affiliate links. Read our disclosure page for full details.
A big change is coming for us in 2017, and it actually begins this weekend.
We're giving up full time travel.
This might come as a surprise since we've often praised our digital nomad lifestyle and the freedom it gives us to work and travel from anywhere in the world. Yet, the beauty of such a lifestyle is indeed that you can work from anywhere in the world. For us, for now, that place is the USA. We're choosing to go home. Here's a bit about why we've opted to stop traveling full time, and what this means for Two Drifters going forward.
The Nomadic Life Can Be Tough
There's quite a lot behind our decision to become nomadic no more. First, long term, nonstop travel takes its toll. Though we haven't actually been on the road non stop for very long, we've traveled abroad on and off for a few years. Since last summer, we've had no home, no car, and no plans to return back to the states. Our travels were indefinite.
A few years back, when we' weren't yet nomadic, we spent time in between adventures at home working hard and saving money to fund our upcoming travels. This was a smart move because it enabled us to have enough money to do things like travel in Australia for half a year. But this type of hard-core work & travel is pretty tough because saving becomes your sole focus. If travel is your goal, it's easier to make those necessary sacrifices. But it can be hard, too, to give up other leisure activities. No dining out or fun splurge purchases while you save for your travels. It's doable, but it isn't always fun. And what happens when your priorities change?
When we began our online work as freelancers and bloggers in 2013, we were excited to have more mobility and flexibility to travel and work at the same time. This meant less pressure to save like crazy, but because our salaries were modest, it also meant that budget travel was still the order of the day.
Truthfully, what a lot of long-term travelers don't always reveal is that this style of travel necessitates serious budgeting. Quitting your 9-5 career and hitting the road sounds like a dream but there's a slog that goes along with it. Not all travel bloggers are making a sizable income from their blogs, and even those who earn something generally supplement with freelance writing, social media management, or other work. Aside from blogging, getting started freelancing or working for yourself is easy but the ramping up takes time. It can be several years before your income matches a traditional salary, and this demands serious effort, too. It's difficult to do the quit-your-job-and-travel thing and head off right away to expensive destinations (without significant savings). This might be why so many digital nomads and full time travelers end up spending so much time in places like SE Asia. The region is super affordable (not to mention a fantastic destination) and this makes it easier to sustain the nomadic lifestyle for longer.
↠There are exceptions to every rule. See how these couples make travel work for them, some full-time.↞
This is in part one of the reasons we chose to spend several months in Romania. Eastern Europe is a great digital nomad spot, and with super fast Internet and low prices, Romania is a wonderful option. But we started to lack the time and ability to actually travel in our destination. We haven't seen enough of Romania, even in two months here. Our story became the same: working hard 6 days a week as freelancers to fund our lifestyle, yet hardly getting to really "travel" at all. When digital nomadism becomes just a way of life, that can sometimes take the true pleasure out of travel. Hopefully, our new approach can help us recapture that.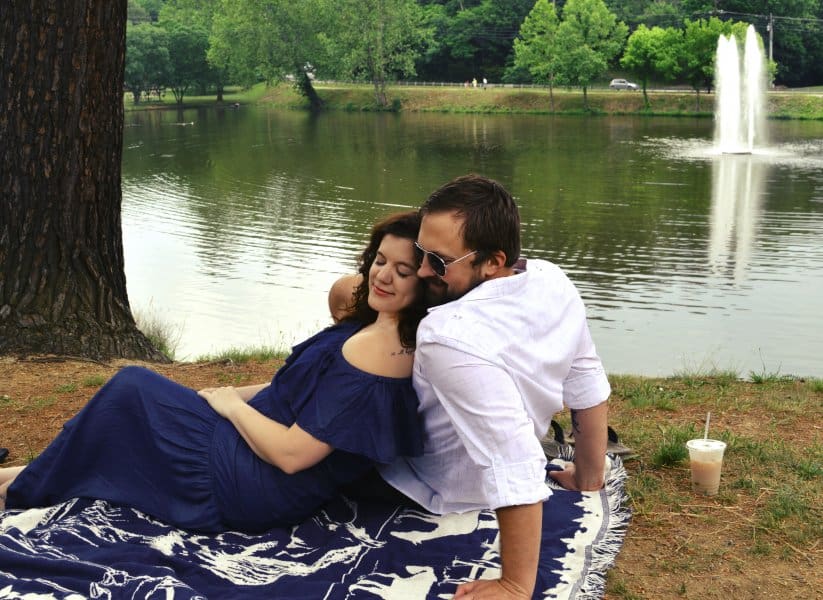 When Roots Become More Important than Routes
The financial stress of long term travel wasn't the only factor that influenced our decision. We also realized, we were simply just tired. When you travel constantly or very frequently, there are so many plans and arrangements that need to be made. We know that all types of lifestyles involve stress, and most of the time, the benefits and beauty of travel far outweigh the stress, but we also recognized that we were beginning to desire something different.
Perhaps this is something that can start to happen as you get a little older, but we feel a craving for more stability. It would be awesome to have somewhere to display our travel souvenirs and hang up our decor—items that have up-to-now been lying dormant in cardboard boxes. We want a home to call our own and a place we can maybe start to build a community.
Dare I say, we want to "settle down" a bit?
Nathan and I miss our family and friends. These things are massively important, and being back home means we'll have much more time with them. It can be a lonely life on the road, too. Though we meet people as we travel, keep in touch with friends and family online, and also are part of a lively travel blogger community, most of the time…it's just the two of us. Thankfully, we really like each other, but we definitely could use more social interactions. Giving up our traveling lifestyle means we will no longer miss friend's weddings, we'll be there to celebrate birthdays and holidays, and we can just spend more time hanging out with folks we love.
Oh, and speaking of love, we want to get a dog!
This might seem like a small reason to stop traveling so much, but Nathan and I are pretty obsessed with animals. I love that about him. If we're walking down the street we never fail to point out a cute dog to one another. They make us smile. We've loved housesitting in the past (it's an awesome way to save money on travel expenses) and we've always fallen head over heels for the animals we've cared for. It becomes tough to say goodbye to these precious cats and dogs, and it is really time we had one of our own. We have doggy fever probably the way some couples our age are crazy for babies. But while little drifters are not in our immediate future, an adorable canine friend certainly is!!! We look forward to becoming fur parents and also discovering the possibilities for dog-friendly travel.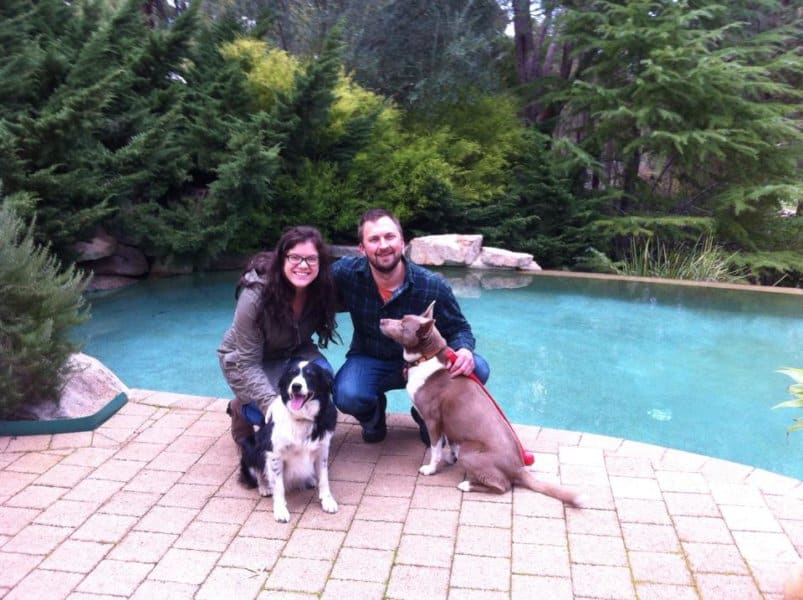 So a place to live and make our own. A little doggy to turn us into three drifters. More connections with community, family, and stability. Someday, potentially to own our own home. Ironically, we're looking to live the life that so many people seem to end up running from, or at least resisting. But I'm personally starting to see that there's so much value in living the *conventional* life, and that wanting to have the house, the car, the kids, the 9-5 job: it's all perfectly okay. I understand why people would happily choose the traditional path.
Long Term Travel Isn't for Everyone
Should you quit your job to travel?
Maybe, but consider the decision carefully.
Maybe you LOVE travel, but you really like your creature comforts and are not willing to give up the permanency of a home base or even a 9-5 job that you enjoy. That's legit and you can still find plenty of time to travel, even with a full time job.
I used to think that full time travel was the only way to "truly" be a traveler. What was the point if your life wasn't completely devoted to the journey and to the adventure? Maybe I'm somewhat of an all-or-nothing thinker, because I used to feel this way when I was doing theatre, too. If it wasn't an amazing professional opportunity that would promote my career towards Broadway, then I wasn't interested.
[blockquote]Now I recognize the value of just doing something for fun, for the pure joy and love of it[/blockquote]
Now I recognize the value of just doing something for fun, for the pure joy and love of it. I'm ready to go back and do some good old fashioned community theatre with my fellow showbiz lovers. This is in fact another reason for wanting to quit being nomads: we can participate in other non-travel pursuits that have meaning for us; things you can't do while on the road. So keep your eye out for me on the local musical stage or in an improv comedy class.
But back to long term, full time travel. We've discovered that it just isn't for everyone.
Right now, it isn't for us, but we still plan to make travel an integral part of our life.
*It can be tough coming home after traveling. See this article on post-travel depression.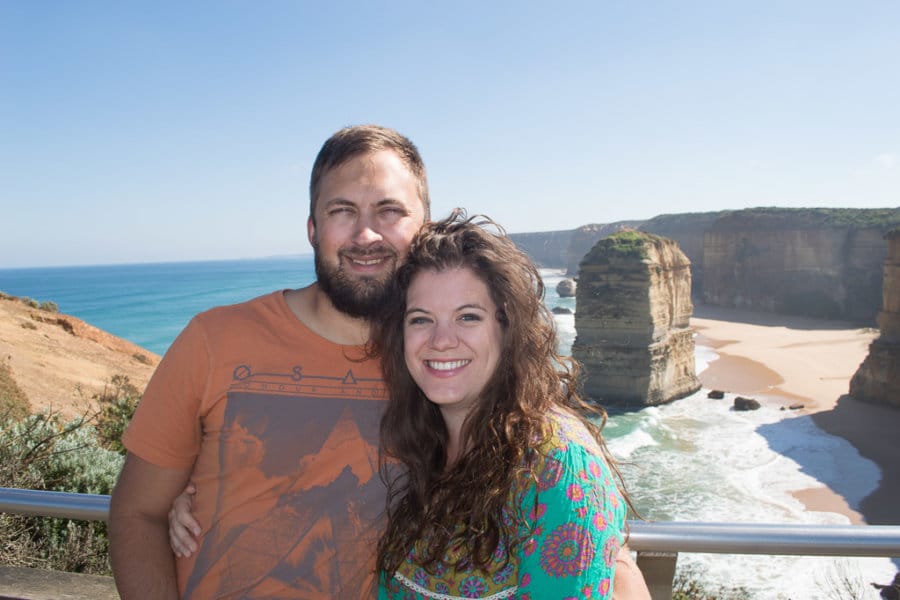 The Travels are Far From Over
So, we may be no longer wandering the world and living nomadically, but don't think for a second this means that our travels are over! We're still a travel blog (with perhaps a touch more lifestyle focus going forward) and we still adore going on adventures around the globe. We still plan to travel, but it will be less extensive, probably less frequently, and may include different or closer-to-home destinations.
But you know what's great? Now, when we travel, we can actually TAKE A VACATION.
We can spend a week or two fully enjoying a destination, relaxing, exploring, and not having to put aside time in our days to work. Hallelujah! Giving up full time travel may mean more true TRAVEL for us, imagine that!
And while we're building our home base in the states, we can really devote more time to the blog and to our freelancing and our writing careers. Hopefully, this will seriously pay off and we can afford some amazing trips in the future.
Our Life Going Forward
We arrive home at the start of February 2017 and our plan is to stay with family for awhile as we plan our next move. Our intention is to move some place in New England, a place I'm very familiar with and which has a great blend of culture, outdoor adventure, and travel opportunities. If we're not traveling all the time, at least we can live in an awesome place that is a major travel destination itself. New England rocks: from fall foliage to Maine lobstah', to Boston sports, to Vermont's Green mountains….there is sooo much to explore. And it's awesome for romantic getaways. Ah, I'm getting excited just thinking about it right now! Get ready to see a lot more on New England travel on the blog, as well as other northeast destinations.
As time passes and we settle a bit, we'll also hopefully get the chance to see more of the country. I have never been west of Tennessee, so there's a heck of a lot for me to see. Perhaps a road trip will take place, the two drifters and our dog in a van on the open road.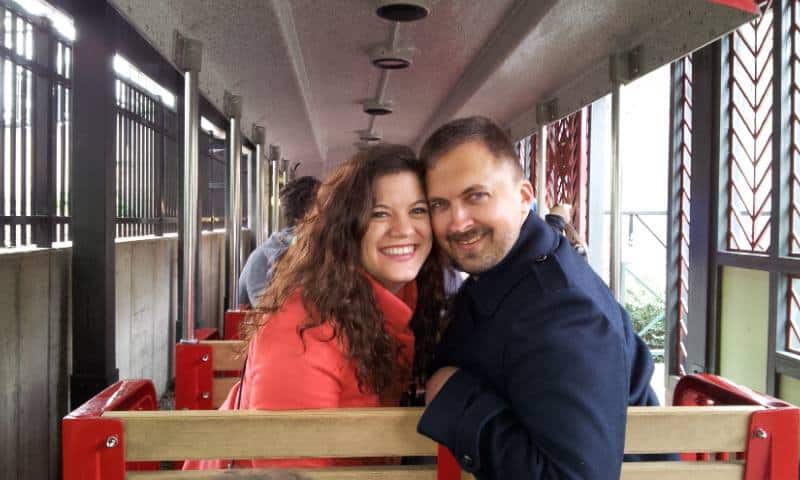 And as opportunities present themselves, we'll still do international travel. We might stay a bit more in our hemisphere for once, as Central and South America are totally unexplored regions for us.
As for the blog, you can expect more of our great travel content, as well as more in-depth pieces on destinations, particularly in New England. We've always blogged about relationships, love, hiking, photography, books, coffee, and other lifestyle topics, but you will be seeing more of these in the future. Two Drifters is about the couples lifestyle, adventures near and far, and how to have your best life possible. After all, our motto is "journey farther, together." We intend to do that in every possible way.
Will you come drift along on our new journey with us?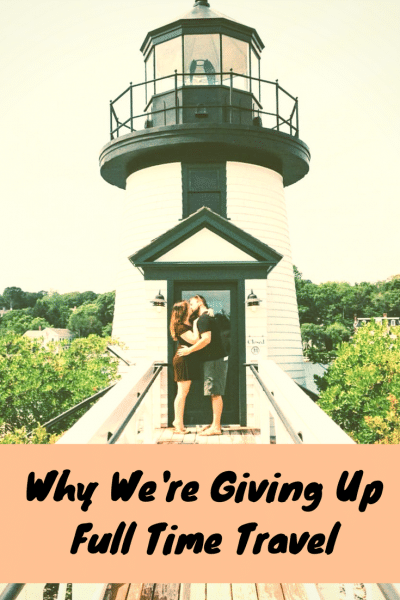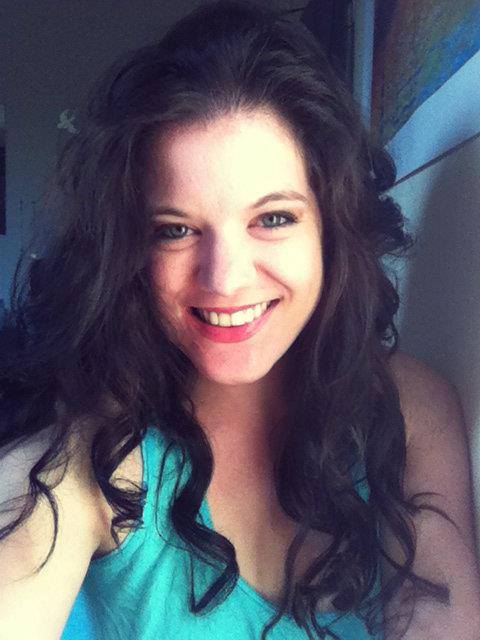 Amy Hartle is the Editor behind Two Drifters, and author of Do You Love Me? How To Stop Seeking Reassurance in Relationships, a book on reassurance seeking. While her name often is found beside the title of "Relationship Expert", she knows that becoming an expert on love and relationships will be a lifelong challenge. But, she is a passionate student of the subject, fully dedicated to learning all she can about relationships, connection, and intimacy, and nurturing her own marriage along the way.
Amy lives in North Carolina with her husband Nathan, and son Malcolm. When not working on websites or traveling the world, the Hartles can be found cuddling, reading, and hanging out with their cats.