---
*Links in this article may be affiliate links, from which we may earn commission. See our
Privacy Policy
for full details.
---
When is the last time you had a date night with your spouse? More than in any other relationship, married couples need regular date nights. Date nights allow you to focus solely on one another, strengthening your connection, energizing your bond, and simply helping you make wonderful memories together.
But what happens when you're bored with just dinner and a movie? Well, don't fear. We've got 15 fabulous ideas for you. These are some of our favorite date night ideas for married couples, perfect for igniting sparks of romance and affection.
PS: Check out the hundreds of other date ideas for couples on our site for even more inspiration!
Visit a museum or gallery together
This is a simple date idea, but it's one that's easy to forget about. Museums and art galleries can be a whole lot of fun, and exploring them together is extra enjoyable.
You might see if there is a special exhibit going on to check out together. Or spice up a regular museum visit with a quirky twist, like a game of art museum bingo.
If you opt to visit an art museum, stop before each work of art and discuss what it means to you, or what you think the artist was trying to portray. You'll likely learn something new about your spouse, even if you've been married for years, and you'll definitely learn something about art.
Relive your wedding
Remember one of the happiest days of your life together? Your wedding day was such an amazing experience, it deserves attention, not just on your anniversary.
For a sweet date night, spend time together reminiscing about your wedding. Pull out the photo albums, put on the wedding video, and talk about the entire day in detail. If you have special mementos from your day, bring those out as well. Have a mini vow renewal. Dance to your wedding song in the living room. You'll remember why you chose to marry this special person.
Create a bucket list together (or check off an item)
Creating goals to pursue as a couple is really fulfilling, and also does wonders for your relationship!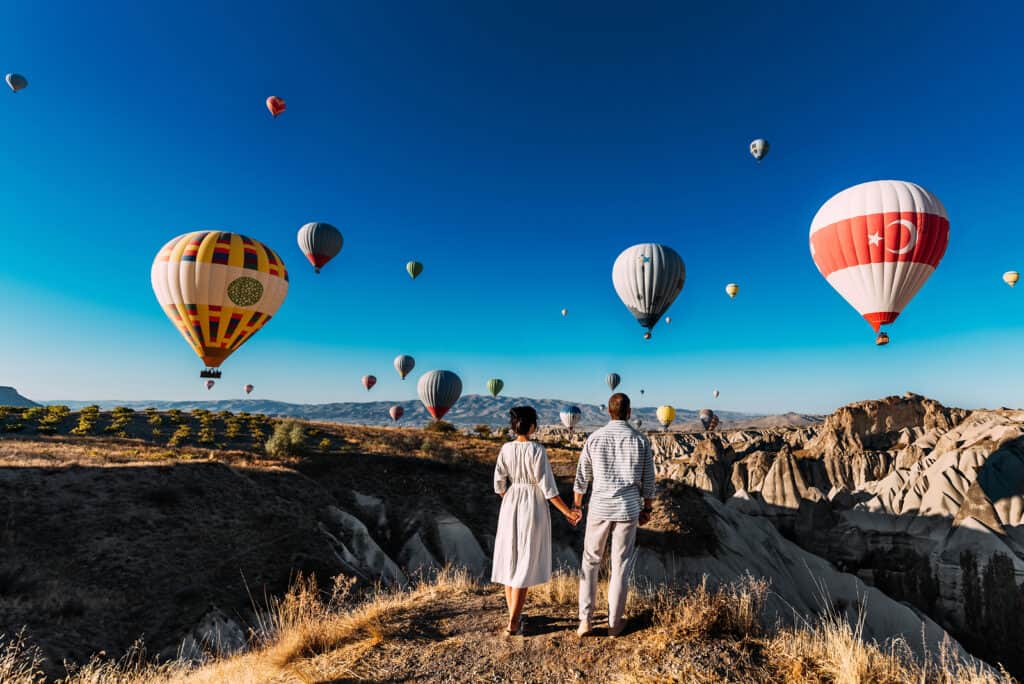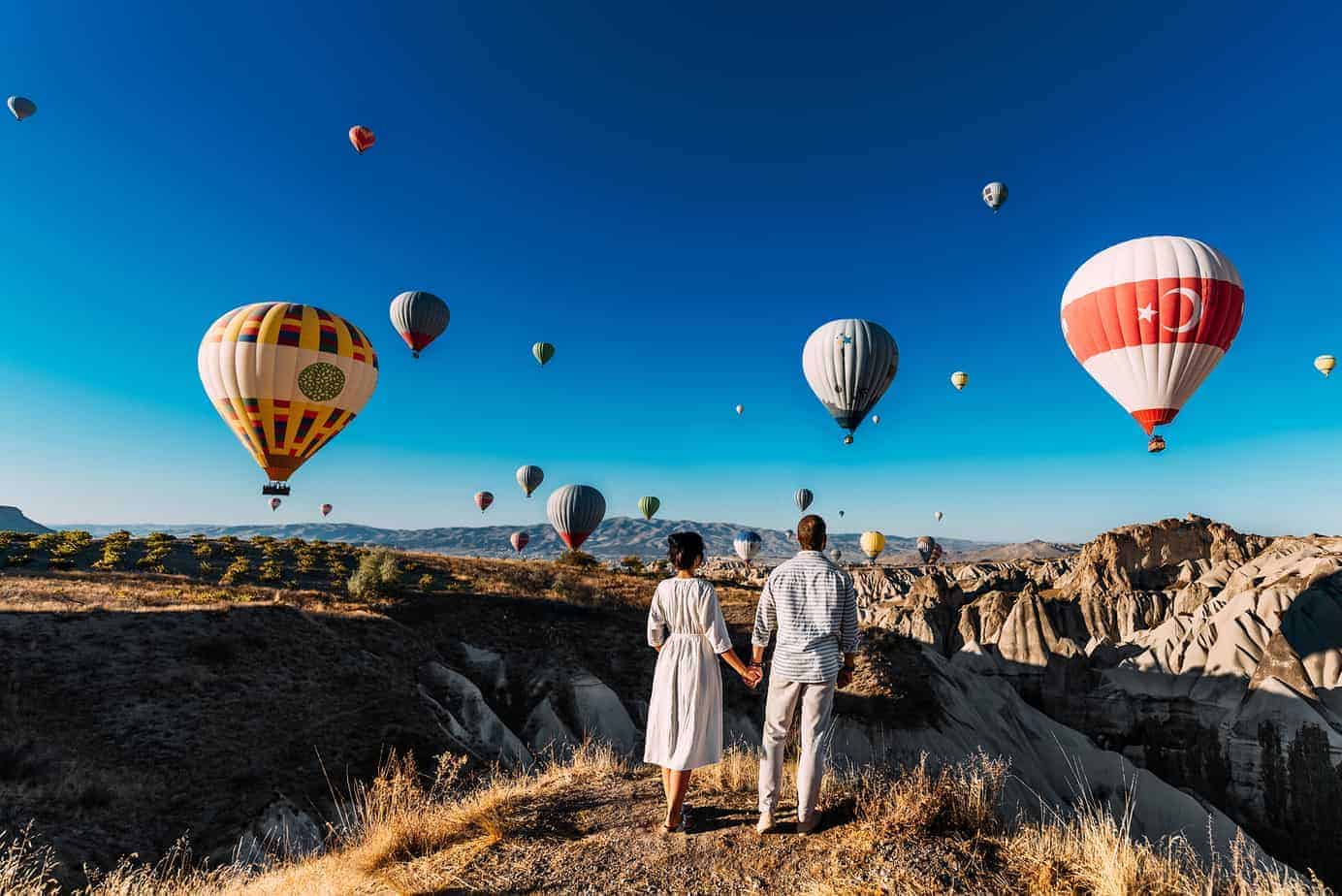 One of our favorite date ideas for married couples is to come up with a bucket list together. What should go on this list? The sky's the limit, really, but we recommend including a range of goals: some that will be easier to achieve and others that our dreams you may need to work hard for.
If you need some bucket list ideas, check out our ultimate couples bucket list, which includes travel goals, relationship goals, and much more.
Plan an AirBnb staycation
You don't have to travel the world to have an amazing romantic date. Here's a great idea: why not stay in your own city for a weekend? The twist is, you'll stay at a local AirBnb for a fun change of scenery.
Just getting out of your house and staying somewhere new can be refreshing. Many married couples know that there's a definite allure when you're on vacation (hotel sex, anyone?) An Airbnb can provide the same fresh environment, without the additional costs of traveling far away or paying for a hotel.
PS: If you've never tried AirBnb before, you can get $40 off of your first stay by using our link! Consider it a sweet date gift from the Two Drifters! 😉
Have a midnight picnic
The midnight picnic is one of the best romantic date ideas for married couples. Even busy couples with kids at home can make time for this one. (It's one of our all-time favorite late night date ideas, too)
At midnight, the two of you will share in a romantic picnic in your yard. If it's chilly out, bring blankets, wine, and light a fire if possible. Snowing outside? An indoor picnic is totally fine too!
This is a simple and fun date idea that doesn't cost much but will create lovely memories. After all, there's nothing like sitting under the night sky with the one you love.
Coffee & conversation
A visit to a local coffee shop is always a welcome activity for two. To make it a sweet date, put your focus on each other. Put away your phones and distractions and simply sit, sip, and talk. This is a back-to-basics kind of date idea, and it is a great way to connect.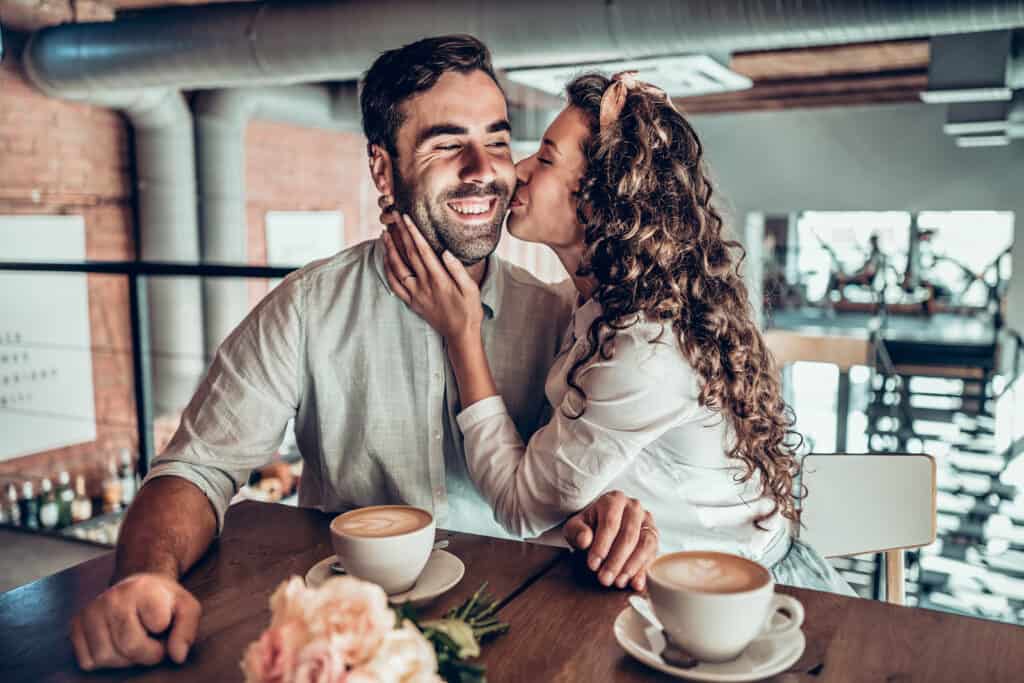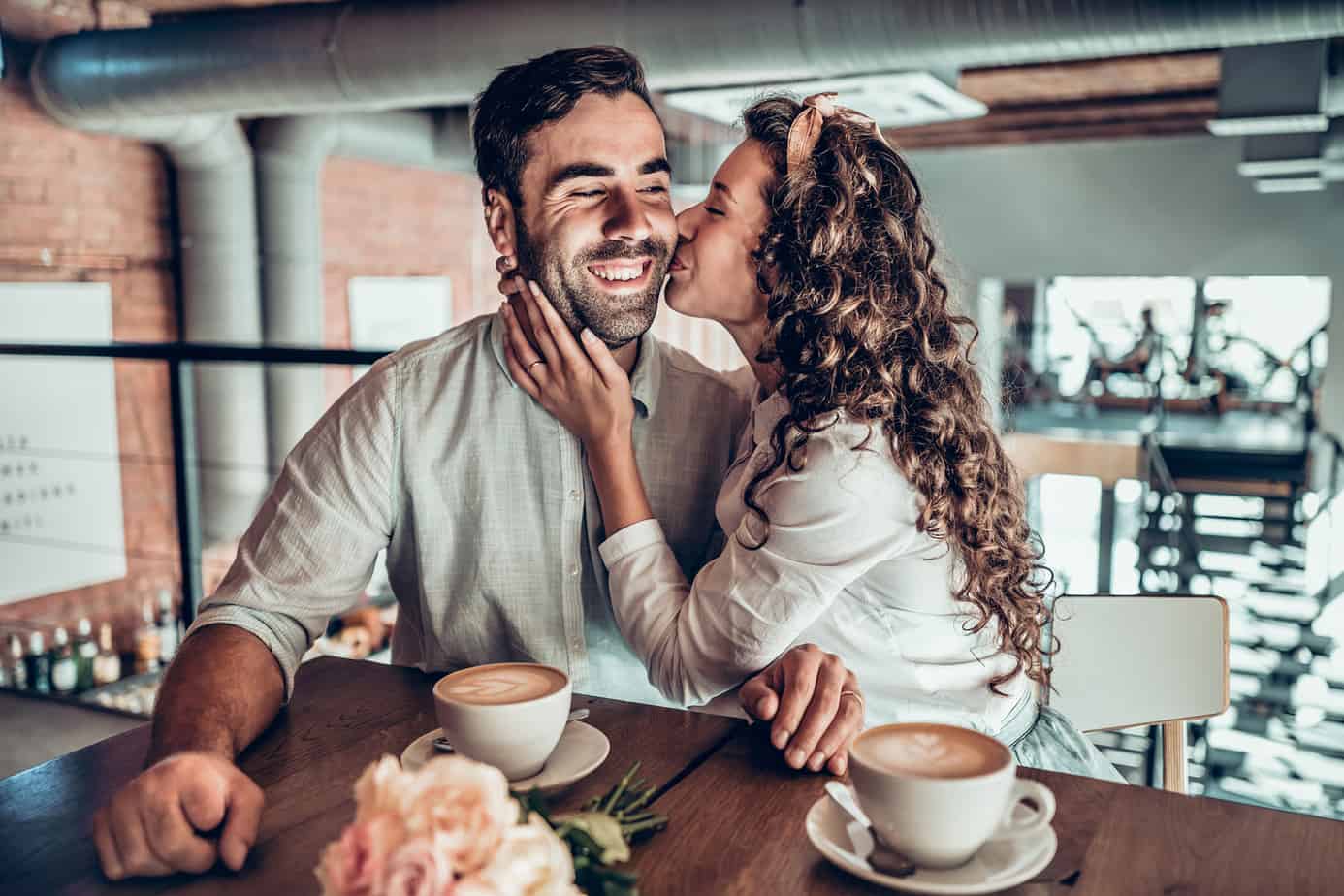 If you're not sure what to talk about, that's okay. There's plenty of benefits to just sitting contentedly side by side. You can also grab our list of conversation starters for couples to help get the conversational juices flowing.
Get a couples massage
We sincerely believe that getting pampered together is a tremendous way to bond. Whenever we go on a trip together, we try to get a couples massage. It's incredibly relaxing and sets the tone for a laidback, happy date night to come.
You don't have to be on vacation to take advantage of a good massage, however. Check out the options local to you. There are likely hotels or spas nearby that offer massages, either a side-by-side couples option or independent massages you can enjoy separately. In fact, some massage therapists will even come to your home to provide the ultimate in relaxation for two. See what you can find!
Cocktails and slow dancing
One of the classic romantic date night ideas for married couples is dinner and dancing. Well, with this fresh take, you don't even have to leave your house. Just make sure you have everything you need before date night begins.
Create a romantic playlist of all your favorite songs. Have your favorite liquors and mixers on hand. Grab some snacks you both love.
When you're ready, light the candles. Pour the drinks. Turn on the tunes. Hold each other close.
Have a classic movie marathon
There are hundreds of amazing films out there, and especially classic films. Chances are pretty good that there are a few that neither of you have seen. Well, pop some popcorn and get watching! You'll have a blast discovering some of the old classics together, and you just might discover a new favorite.
Try something totally new (and outdoors, if possible)
For your next date, why not try something you've never done before? This is such a fun (and sometimes intimidating) date idea!
Now, you don't have to hop on a bike and roll off into the sunset. You don't have to do anything outdoors if it doesn't appeal to you, but there is definitely something special about enjoying an outdoor adventure with the one you love. Possible ideas: hiking, snowshoeing, kayaking, stand-up paddleboarding, geocaching?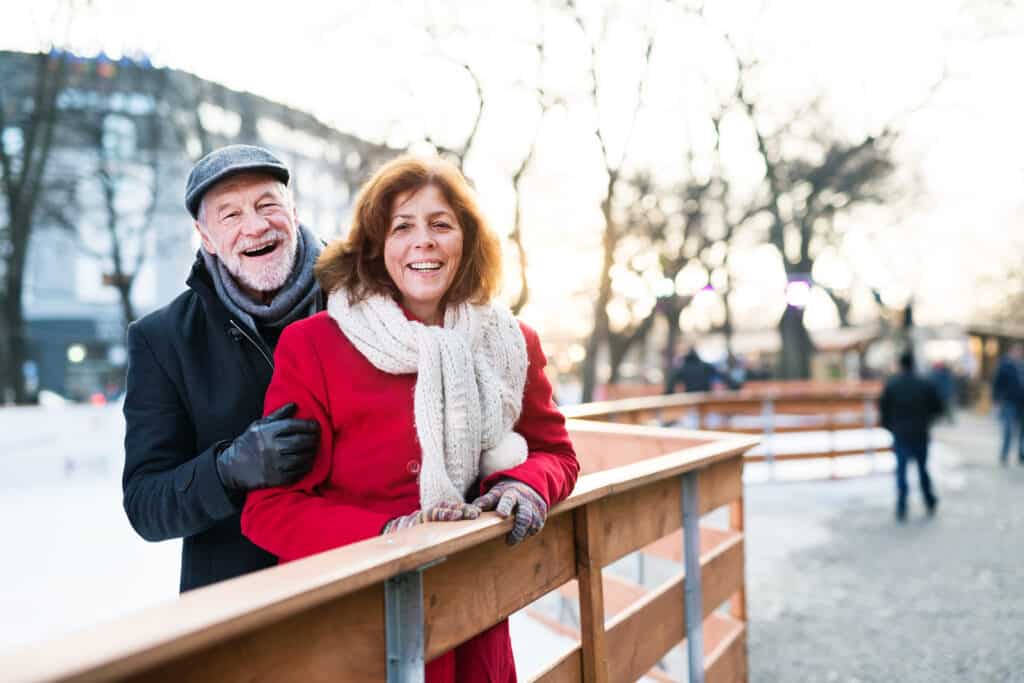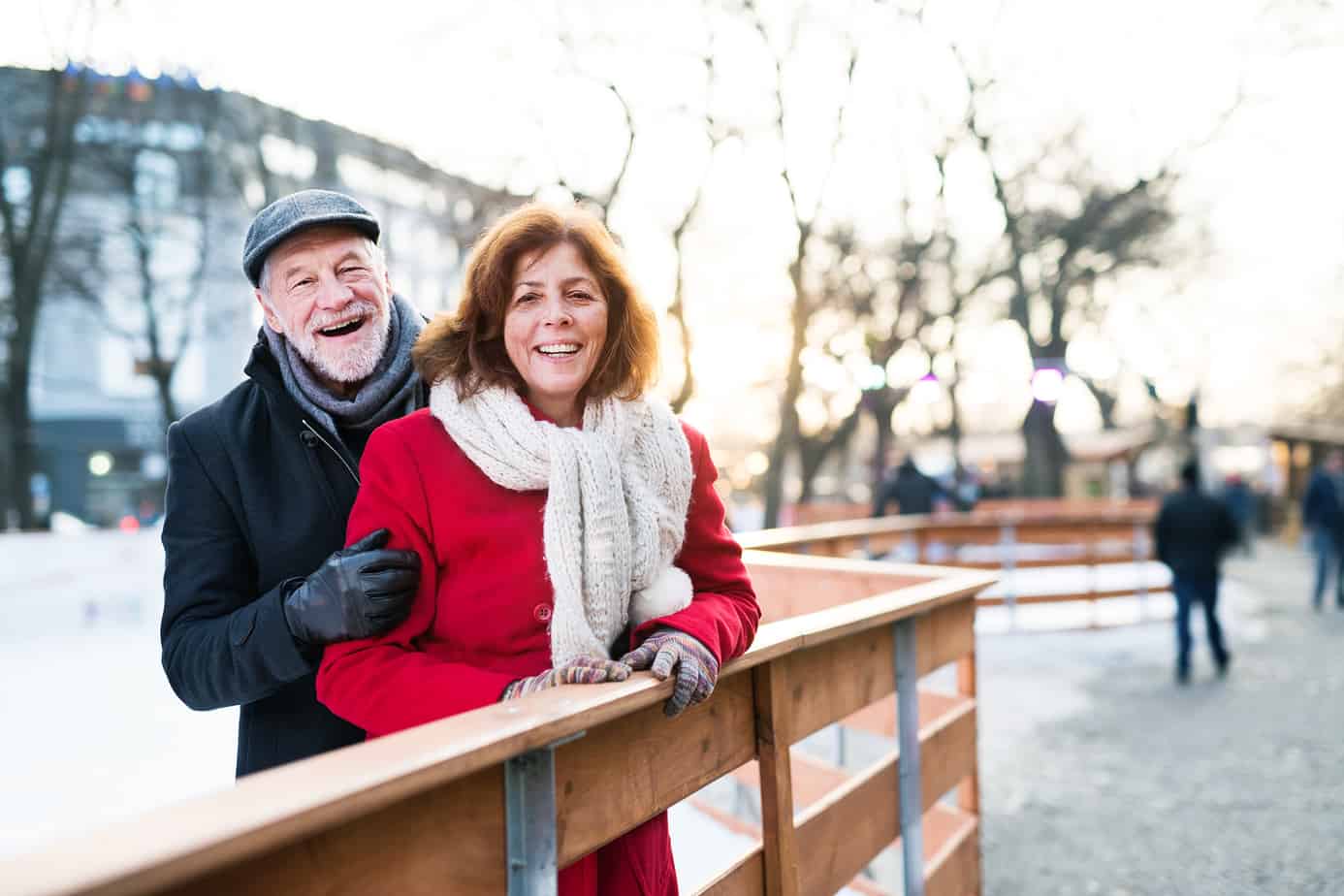 Of course, there are plenty of indoor activities for married couples to try! Just check out what's available around you. There is sure to be some kind of class or workshop you can attend. This will give you the opportunity to learn a new skill and try something unfamiliar together. Hint: Groupon is a great place to find deals on these kinds of activities.
Cook a gourmet meal together
Want some amazing husband and wife date ideas? Cooking together is always super romantic (and, you know, it's also quite practical!)
Make dinner reservations for the fanciest restaurant in your city
Not all dates for married couples have to be totally unique and creative. There's nothing wrong with enjoying a nice dinner out together. But if you want to create a really special date night, consider forgetting about your usual dinner spots and opt for one of your area's best and fanciest restaurants. You know, one of those places where you need to make reservations a month in advance.
While you might need to save this for a significant occasion, like an anniversary or Valentine's Day, it's something all married couples should try to do at least once.
Hit up an indoor trampoline park
On our last anniversary, we went to an indoor trampoline park together. On a weekday morning. Oh man, was it hilarious. You don't know humor 'til you've seen your husband launch headfirst into a pit full of foam blocks.
For active, quirky, and fun date ideas for married couples, this one is a must-add to the list.
Play some board games…perhaps some risqué ones
When's the last time you had a game night for two? Here's your chance. Pull out your favorite games, open a bottle of wine, and get the competition started.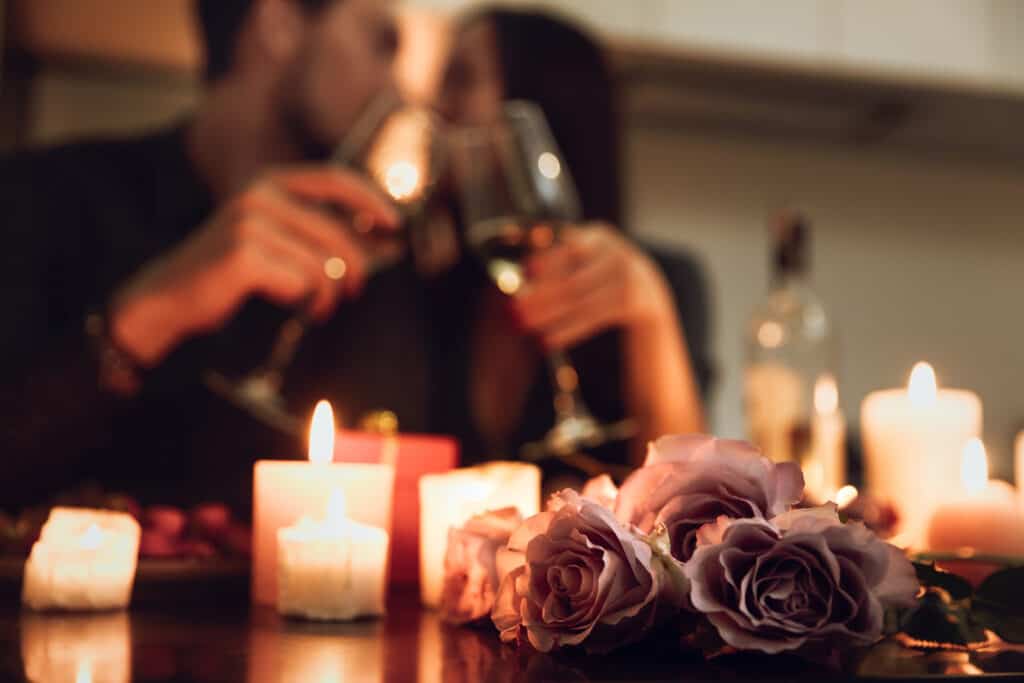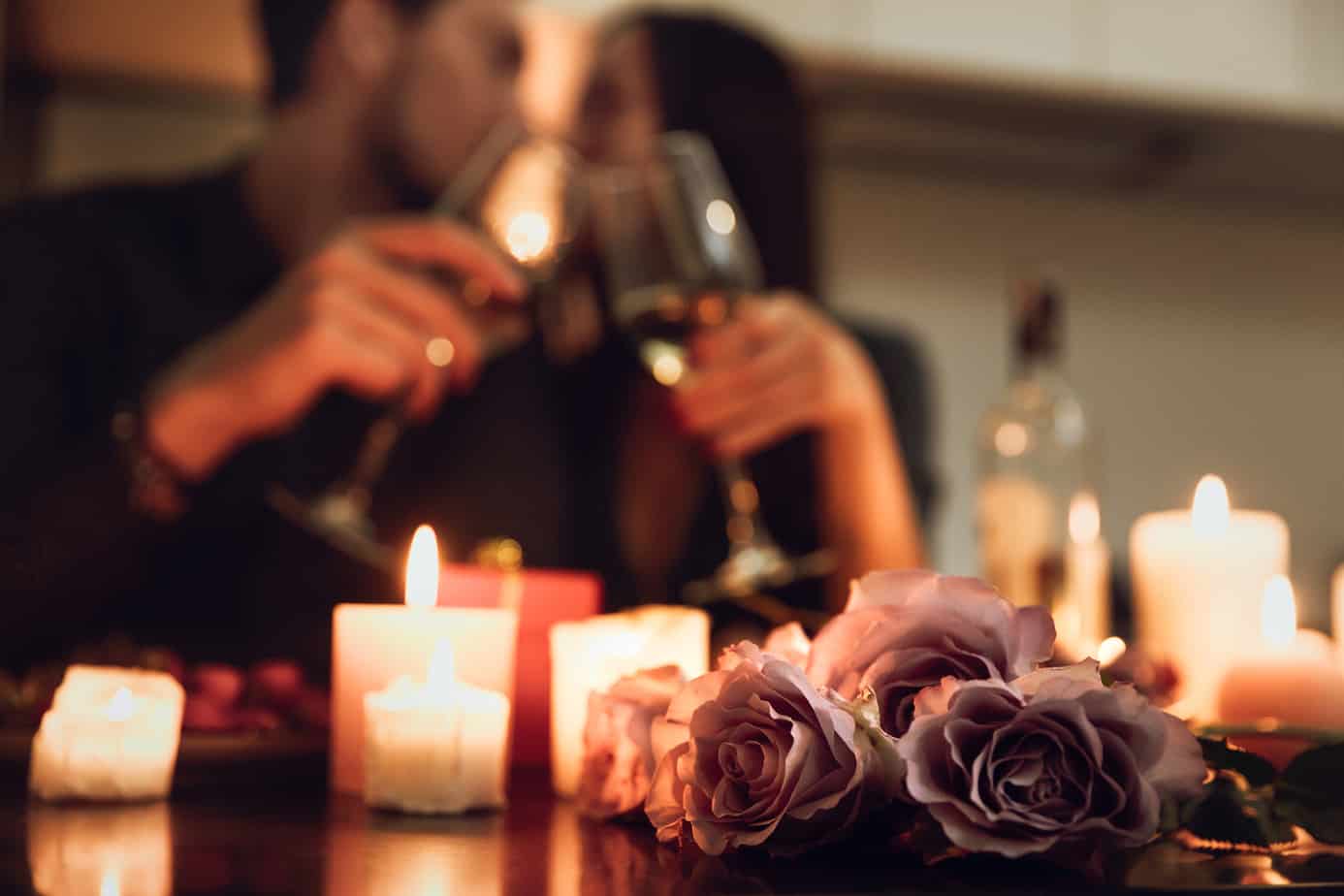 But you don't have to be stuck playing Monopoly if you don't want to be. Consider grabbing a new board game for your next at-home date night; we've got a bunch of couples board game suggestions here, some of which are a bit more daring. Perfect for married couples looking for a spicy game night.
Have a second "first date"
Finally, the last of our romantic date ideas for married couples is this one: go on a "first" date!
Now obviously, your real first date was probably years ago, but for this one, you can start fresh. There's a slight bit of roleplaying in this one. You're going to meet up at a bar or restaurant and "pretend" you are strangers meeting for the first time. Essentially, you are getting a chance at a second impression, a chance to "meet" your spouse again for the first time.
This date idea can be fun and a little bit silly, but there's no doubt it will have you seeing your partner through new eyes and with a fresh perspective.
What is your favorite married couples date idea? Share it with us in the comments!
You might also like these date ideas:
---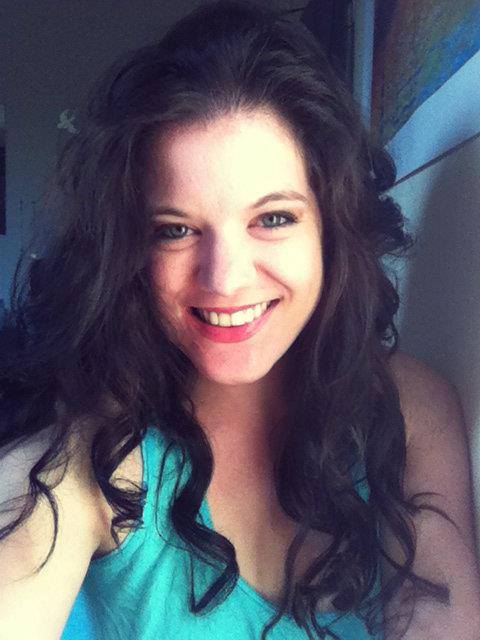 Amy Hartle is the co-founder and owner of Two Drifters, where she blogs about romantic and couples travel, relationships, honeymoons, and more. With a Master's in English and a BA in Musical Theatre, Amy loves to write quality content as well as to entertain, and she hopes to do a bit of both here on the blog! Amy is happily married to her husband Nathan, and when not working on their sites, Amy & Nathan can be found cuddling, reading, and enjoying delicious lattes.