This post may contain affiliate links. Read our disclosure page for full details.
In any relationship, it is essential to keep the romance alive. This isn't always so easy, as the busy stuff of life gets in the way. Luckily, there are so many romantic date ideas you can plan together that can help you to stay close and connected—and have a great time.
We've got a big list of date ideas for couples, but we wanted to bring you a list that is exclusively romantic and also on the sexy side. And that doesn't require a passport or a bucket list to complete. That's what this list of romantic, sexy couple activities is all about.
These 20 sexy date ideas for two are ideal for kicking the romance up a notch and prioritizing your relationship. Want to make your next date night steamy and memorable? Let's dive right in.
Have a romantic staycation
Explore the most romantic places and things to do in your town. After you've explored a bit, check into a romantic local hotel for a weekend of togetherness, the more luxurious the better. (PS: We have posts on romantic things to do in dozens of cities around the world. Search the site to see if yours is on here!)
Enjoy a spa day
Celebrate pleasure with this sexy date idea. A couples massage is a must! Getting totally blissed out side-by-side is a wonderful way to bond. Make a day of it. After heading to the spa, plan to go home afterward and relax in bed. Chances are good you will both be in the mood to make slow, sweet love.
Try a spot of roleplaying.
A fun and sexy idea for things to do with your husband is to try out some roleplaying! This is a great way to spice things up in the bedroom. Or you can even extend it outside the house, such as meeting one another as "strangers" in a nearby bar.
If you feel a bit shy, don't be afraid to take it slow! Take your time and try out simple ways of role playing. You don't have to be a "character" to make this work. You can just try being a bit more "in command" or submissive, whatever feels good to you and your partner.
PS: Check out these sexy bedroom games for more fun ideas!
Go for a drive.
There's something really romantic about a leisurely drive together. Destination unimportant. To add a sexy twist, find somewhere super-private to park your vehicle. Make out in the car like a couple of teenagers.
Stay up and talk for hours
Who said talking isn't sexy? Especially when you discuss your deepest secrets and your most intense, forbidden fantasies. Need some inspiration? These conversation starters will give you hours of material to chat about.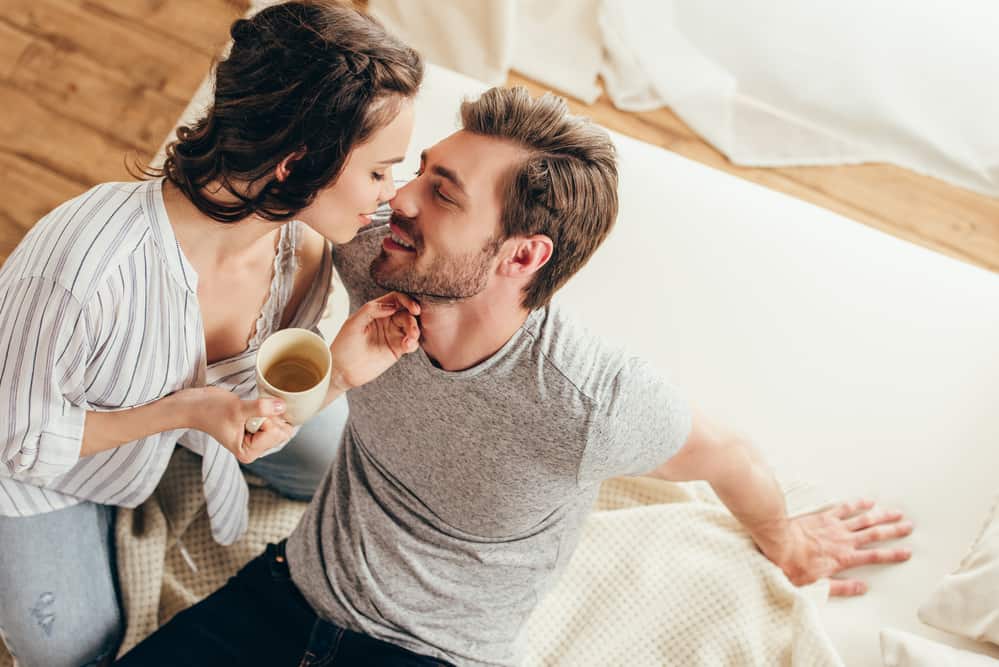 Have a wine tasting and dance party in your kitchen.
Those wines won't taste themselves! Grab a bunch of varietals, pop on a romantic playlist, and have a terrific stay-at-home date night. To turn things up a little, give this party a dress code: underwear only.
Play a sexy board game.
Turn game night into a sexy delight. There are many different games that are made exclusively for couples and have lots of unique and fun ideas. We've got a bunch of steamy selections in this post: the best board games for couples.
Write one another love letters.
This might be a challenging one, but it's worth it. Spend some time writing your partner a letter describing your love from them. This will definitely bring the two of you closer together.
Try out some body paints.
Bring out your inner artist by painting one another's bodies is one of the date ideas we really like! Not only is this a special way to get more intimate, when you try something new, you will discover new things about one another's bodies in the process. Très sexy!
Watch your wedding video.
Do you remember what your wedding day was like? If you're married, sit down with your spouse and rewatch the video of your wedding (or go through photos). This is a lovely way to reminisce and you're likely to feel romantic remembering the high emotions of that wonderful day.
Go stargazing.
Honestly, I don't know a better romantic activity for couples than going stargazing. Make it super cozy with a blanket and other essentials and find a perfect secluded spot. You can have fun with this date even in your own backyard. As an added bonus, your yard is probably very private, and you know what that means.
Take turns giving one another a back massage
If you can't afford a couples massage (or even if you can) perhaps you'd like to DIY? Take the time to provide a soothing back massage for one another. Not only is massage sensual, it's a great way to do something special for your love. Ask your partner what they want and discover what feels amazing to them.
Make tonight all about him or her.
Speaking of doing something special, one of the most romantic things to do for your partner is to give them a night in the bedroom that's "all theirs." Basically, spend one evening completely meeting your partner's needs. It is sure to be a night of connection as you do exactly what they want and desire.
Recreate your first date or another special occasion.
Go back in time and relive that magical first date. You can also choose another special occasion for this date idea.
Go out just for drinks.
When is the last time you and your partner went out just to grab drinks together? This is a fun way to feel like you're back in that fun, flirty stage of your relationship when you just started dating. Pro tip: Take your partner to a place they really like and get them their favorite cocktail.
Play strip poker.
Or strip Monopoly; the game's not important. It's basically just a great excuse to get nakey.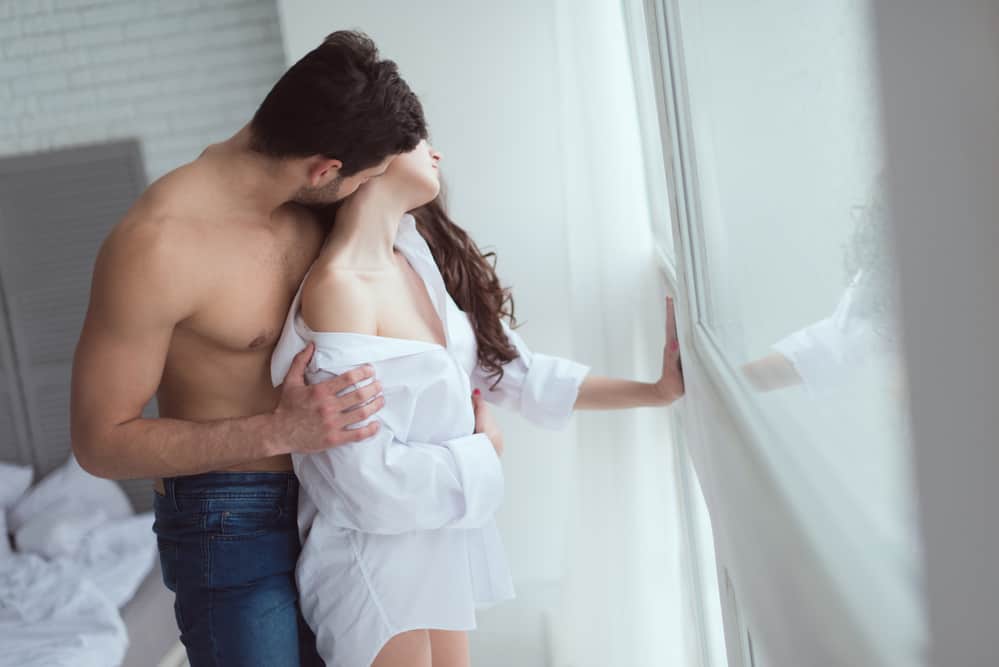 Sign up for a dance class.
Taking a dance class is certainly one of the best ideas for date nights and for a good reason. Dancing is all about being close, being attuned with one another's bodies, and working like a team. So go find that salsa class, couple and get moving and grooving!
Go camping.
How about a little getting down and dirty in a tent? Unless you hate the outdoors and despise everything to do with it, camping can actually be a great romantic activity! If you've never given camping a go, consider checking out our guide to camping for couples.
Spot a sunset.
You don't need to be on a tropical beach to enjoy a magical, romantic sunset. The sun goes down everywhere every day! Get outside and take the time to breathe and enjoy the sunset—and each other's company.
Play in the rain.
There's a reason that romantic movies so often show couples kissing in the rain. It's DAMN sexy! Take time to dry one another off when you get back inside.
---
Want some more great date ideas for couples? Don't miss these articles:
---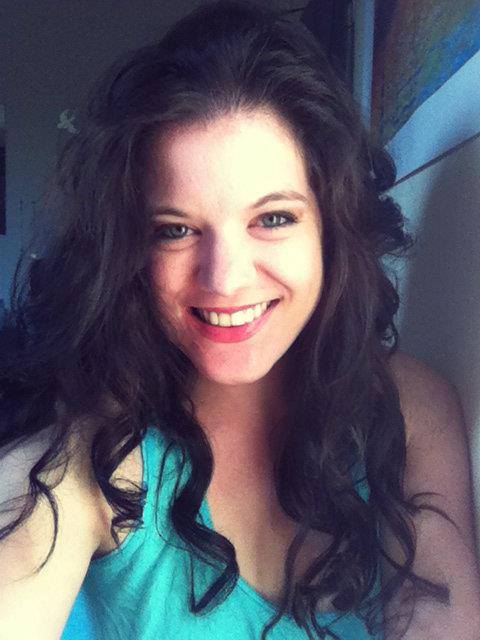 Amy Hartle is the author of Do You Love Me? How To Stop Seeking Reassurance in Relationships, a book on reassurance seeking and relationship anxiety. Both her book and this blog are born of personal experience; Amy shares expert relationship advice from the lessons learned during her own 10+ years with her husband, as well as couples travel tips and romantic getaway recommendations, all gleaned while traveling the world together.