This post may contain affiliate links. Read our disclosure page for full details.
Planning a date night with your significant other? We've compiled a list of date ideas 1000 strong. You will find some of the sweetest, most creative, and most romantic date ideas here! Whether you're dating, married, or engaged, these 1000+ ideas will ensure you have a fantastic time with the one you love.
Studies show time and again how important regular date nights are for couples. These moments of quality time keep you connected, help engage the spark of romance, and overall help build a strong, meaningful relationship.
Date nights are great for new couples, but they're also essential for those who are married or in long-term relationships. (Psst! See our post on the best relationship advice for couples).
You don't even necessarily need to leave the cozy comfort of your humble abode to do something sweet with your partner. Check out the complete list of date ideas below:
PS: This post links out to all 1000 date ideas, so you'll need to click through to get to all of them and check out the details on each date.
Food Related Date Ideas
Without a doubt, enjoying amazing meals or cooking side by side is one of the most classic activities for couples. There is no limit to what you can create in the kitchen. If you're preparing something together, we recommend starting out with a simple recipe, especially if you're not culinary pros, but you can also challenge yourself with something more difficult. You can also have fun setting a beautiful table and lighting candles for a small touch of romantic elegance.
Create a fantastic meal together
Order take out and eat it in your living room by candlelight
Have a DIY wine tasting
Have a DIY beer sampling
Go on a local food tour
Host a 2-person chef competition, using only what you have in the house
Create a new recipe that's all your own
Make a build-your-own ice cream bar
Have a backyard picnic
Enjoy a picnic filled with gourmet goodies
Restaurant hop, eating each course of your meal at a different spot
Blindfolded taste-testing
Go wine tasting or beer sampling in your town
Take a cooking class together
Brew your own beer at home
Need some delicious ideas for your foodie dates? Take a look at our collection of dinner recipes and dessert recipes, both designed for couples:
Romantic Dinner Recipes for Two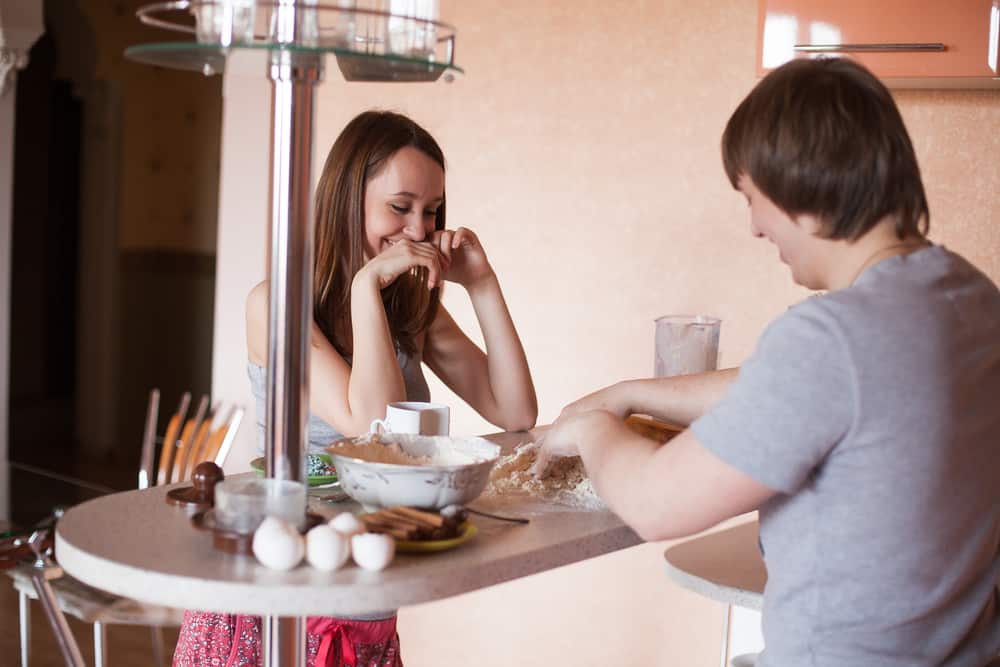 At-Home Date Ideas
When you're not in the mood to go out, but still in the mood to enjoy a fabulous date night, stay at home dates are the answer! Check out some of our favorite ideas below, and the entire list of at home date night ideas here.
Play your favorite board games
Play strip Twister (or Monopoly) or any game you like
Build a blanket fort
At home stargazing
Paint together
Put together a craft
Have a DIY spa and pamper yourselves
Write down your bucket list
Ask each other deep questions
Learn a new skill from YouTube
More for Your At-Home Dates:
The Best Board Games for Couples
The Best Netflix and Chill Alternatives for Travelers
Affordable Date Ideas
Fun date ideas don't have to break the bank. And hey, maybe you are two college students low on cash. No worries, friends! There are countless cheap and free date ideas to keep you busy and happy. A few of our top picks include:
Go on a hike
Read aloud to each other
Play video games
Tie-dye some old clothes
Go to a museum on a "free" night
Stay up late talking
Go for a nighttime stroll in your neighborhood
Dance in the rain
Take a virtual tour of somewhere across the globe
Invite friends over for a couples board game night
Host a potluck dinner party
Go bowling
You might also like these ideas:
45 Late Night Date Ideas for Couples
9 Cute Car Date Ideas for a Great Date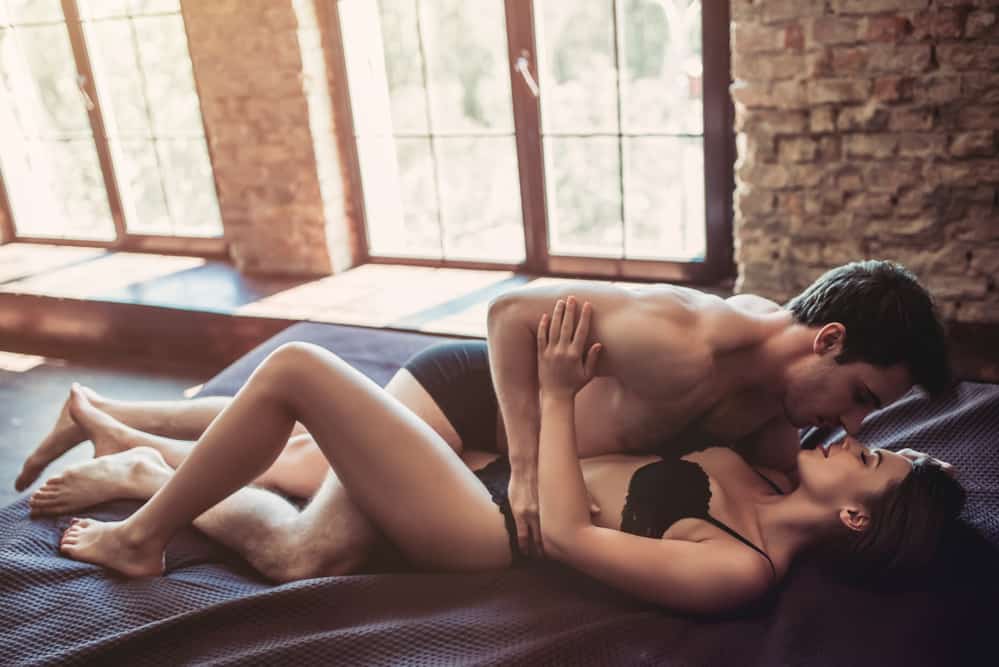 Sexy & Romantic Date Ideas
Sometimes, you're looking for a date that will really wow your partner. Perhaps it is a special occasion, or you simply want to be especially romantic. Well, you definitely do not have to get fancy to have an incredible time with your partner. Sometimes, the simplest ideas are the very best. You can find both types of activities below and on our full list of Sexy Date Ideas.
Stay in bed all day/all weekend
Make your bedroom a romantic haven (candles, flowers, satin sheets, whatever you desire)
Play a sexy game (board games or other ideas)
Try out body paint (some varieties are edible)
Meet at a local bar and pretend to be other people
Try a spot of role-playing in the bedroom
Create a romantic playlist and slow dance for awhile
Watch a classic romantic movie (See our list of the best)
Give one another a full body massage
Visit an adult shop together and pick out a new toy
Play truth or dare
Take a dance class together
Plan or go on a romantic getaway (or have a sexy staycation)
Outdoor, Adventurous Date Ideas
You'll find many, many more of these, plus some couples trip ideas on our Couples Bucket List!
Go fishing
Rent a kayak
Rent a tandem bike
Go skydiving
Go bungee jumping
Tackle one of each of your fears
Take a spontaneous road trip
Go camping
Go whitewater rafting
Rent a romantic cabin in the woods
Go to a theme park
Play a sport together
Do an outdoor yoga class
Attend a music festival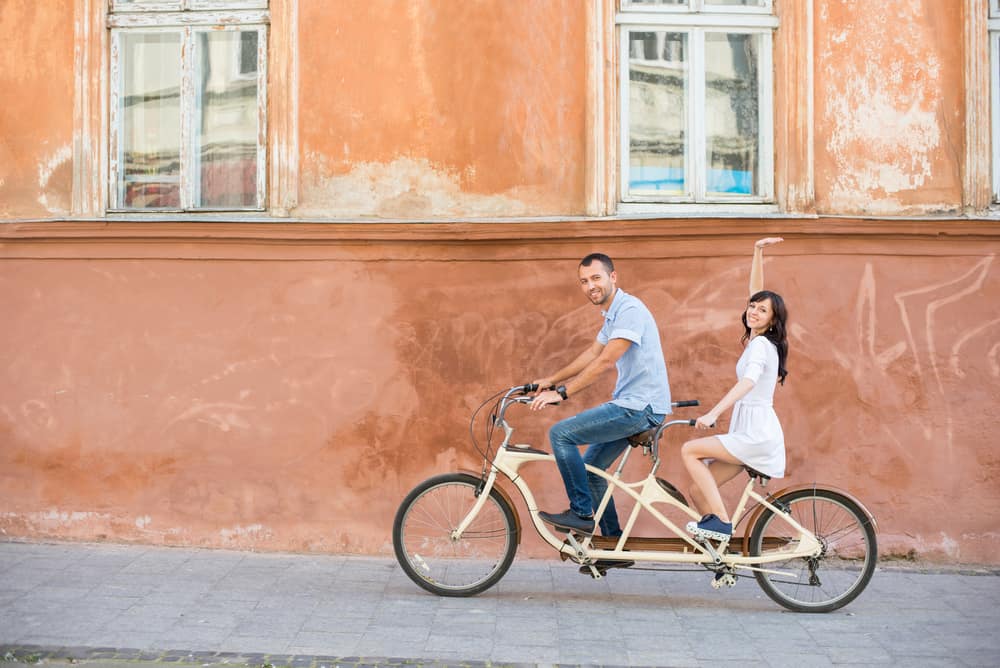 First Date Ideas
Sometimes you need some inspiration for a first date. These have a totally different vibe than a date night for a married couple or other long term relationship. We've got a few fun first date ideas, here, and many of the other ideas on various lists can be great for a first date, too!
Chat at a coffee shop
Explore a farmer's market together
Go to an art gallery
Go bowling
Visit a botanical garden
Go mini-golfing
Meet for brunch instead of dinner
Take a walk in a nice area
Have a simple picnic in the park
Rainy Day Date Ideas
When the skies are grey, the two of you can have an amazing time indoors. Check out a few of our favorite things to do together at home and some adorable rainy day date ideas.
Movie marathon
Tell ghost stories
Bake homemade cookies
Go to a live comedy show
Visit a museum or gallery
Go to the movies
Play at an arcade
Jump at an indoor trampoline park
Go to a bar hosting trivia
Do some karaoke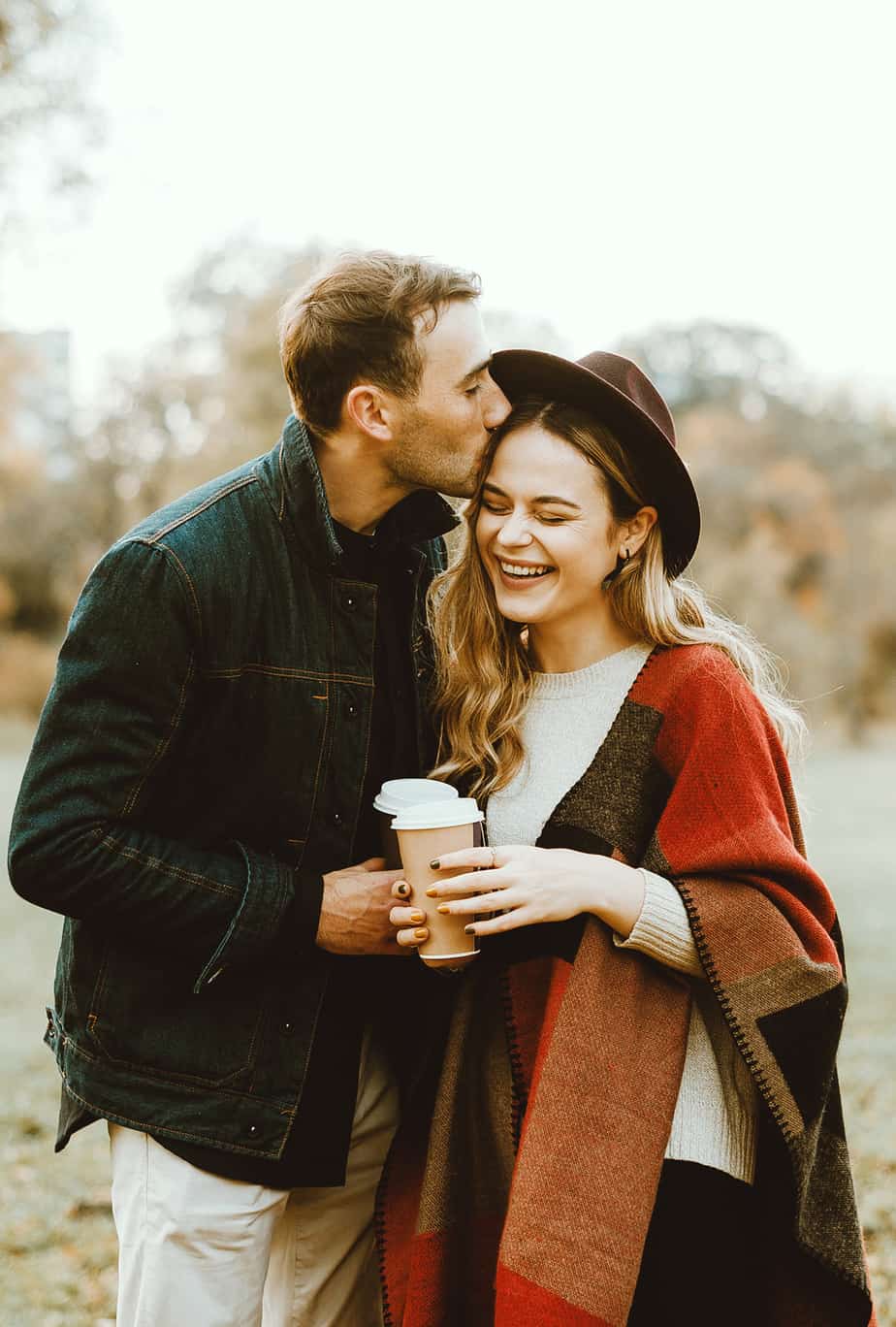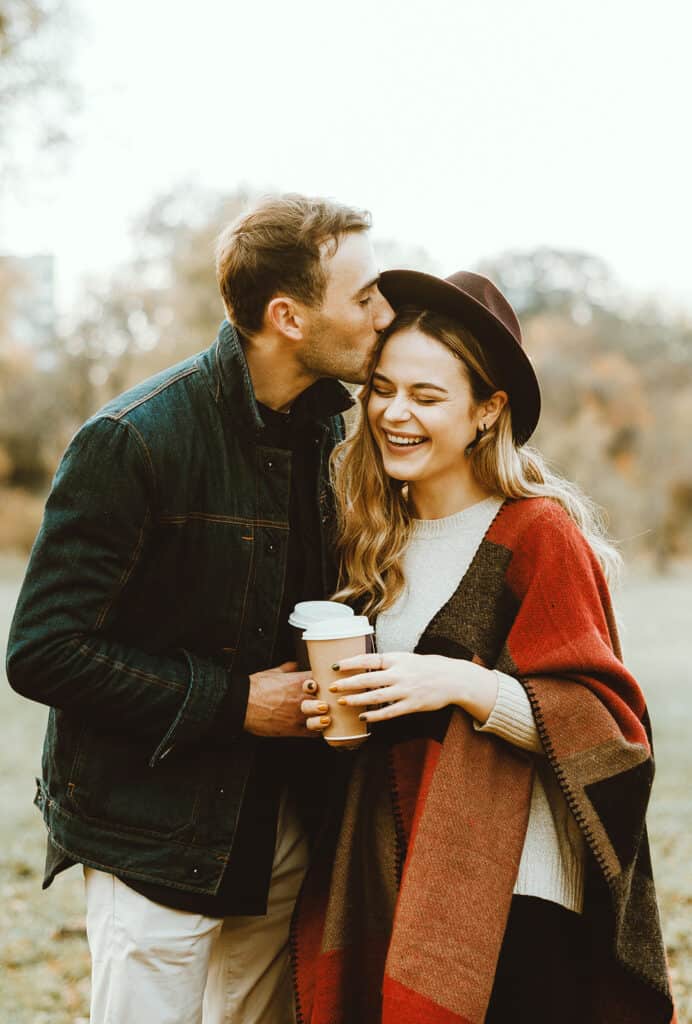 Seasonal Date Ideas
Seasonal dates are my absolute favorite! It's a blast to celebrate the current time of year with a cozy, romantic date night. Check out our seasonal date ideas here, plus holiday date ideas.
50+ Fall Date Ideas
Married Couple Date Ideas
Date ideas for married couples may be a little different than other couples. But this also applies to those who have been together for a long time, or maybe just want to delve deeper into their relationship together. Check out all the rest of our top date night ideas for married couples.
Recreate your first date
Relive your wedding (through photos or video)
Sink into a bubbly bathtub
Plan a romantic weekend getaway
Stay up all night talking
Have a night that's "all about them"
Go for a drive
Go camping in your own backyard
Quirky & Creative Date Ideas
Start a garden
Try a new type of cuisine you've never had
Hit up a bunch of garage sales
Try a new-to-you cuisine
Have breakfast for dinner
Explore your town like tourists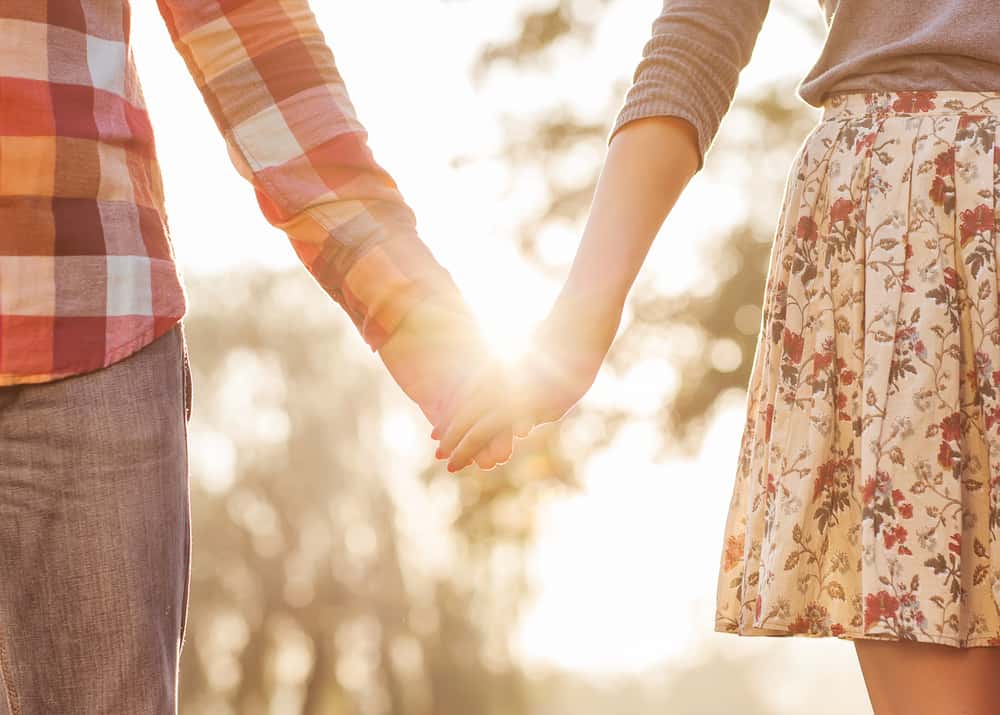 Have an at-home wine tasting
Host a fancy dinner party for friends
Attend a free concert or lecture at a local college/university
Fly a kite
Pick berries
Take turns planning a surprise date
Create your own fancy cocktails
See also: 10+ Long Distance Date Ideas To Keep You Close Across the Miles
---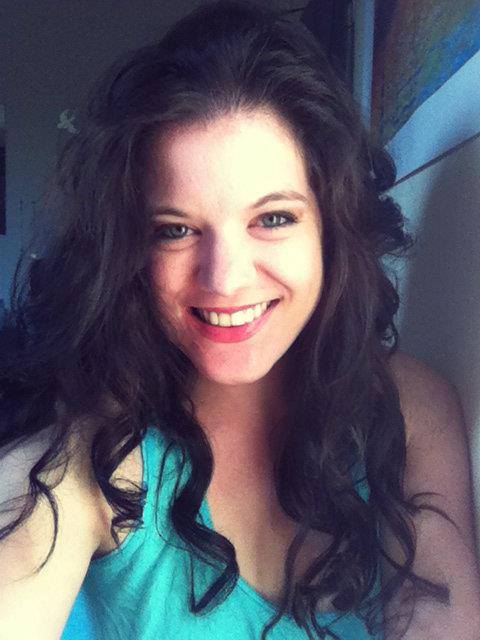 Amy Hartle is the Editor behind Two Drifters, and author of Do You Love Me? How To Stop Seeking Reassurance in Relationships, a book on reassurance seeking. While her name often is found beside the title of "Relationship Expert", she knows that becoming an expert on love and relationships will be a lifelong challenge. But, she is a passionate student of the subject, fully dedicated to learning all she can about relationships, connection, and intimacy, and nurturing her own marriage along the way.
Amy lives in North Carolina with her husband Nathan, and son Malcolm. When not working on websites or traveling the world, the Hartles can be found cuddling, reading, and hanging out with their cats.