This post may contain affiliate links. Read our disclosure page for full details.
Attention all nerdy and geeky couples! We've compiled a date night list just for you! Presenting 13 fun and nerdy date ideas you're going to love.
Everyone likes going out to dinner and catching a movie, but some couples have unique, niche interests that aren't captured on the typical list of date ideas. This date night list includes ideas for both self-proclaimed nerds and the hidden nerd inside each of us.
Go Back in Time at a Renaissance Festival
Interested in history? Like knights, damsels, and beer? If so, you may well already be familiar with the institution of renaissance festivals.
But for the uninitiated, these festivals feature a full-on renaissance village: a cast of quirky costumed characters; performances with music, comedy, magic, and acrobatics; yummy (if pricey) food and alcohol; and knights jousting in tournaments!
If you and your partner share a love of magic, fancy costumes, and all things nerdy, a renaissance faire offers great fun and can take all day to explore. These can be an amazing choice for romantic date ideas!
Have a Board Game Night
Nothing suits a nerd's heart like a combination of fun, strategy, and the opportunity to socialize. Playing board games lets a couple spend time together on a shared date activity without having to fill all of that time with conversation.
Friendly competition is fun and flirty (as long as no one takes the competition too seriously), and gives nerds a chance to indulge in intellectual activities in a nonthreatening environment. Possible choices for board games for couples range from classics like chess and Trivial Pursuit to more challenging and involve options like Settlers of Catan. Choose based on your experience level and how long you want your date to last!
Boardgaming is also very compatible with a group date. You can game with friends, and some cities even have board game cafes. Sites like Meetup let you connect groups and clubs of like-minded people who enjoy gaming.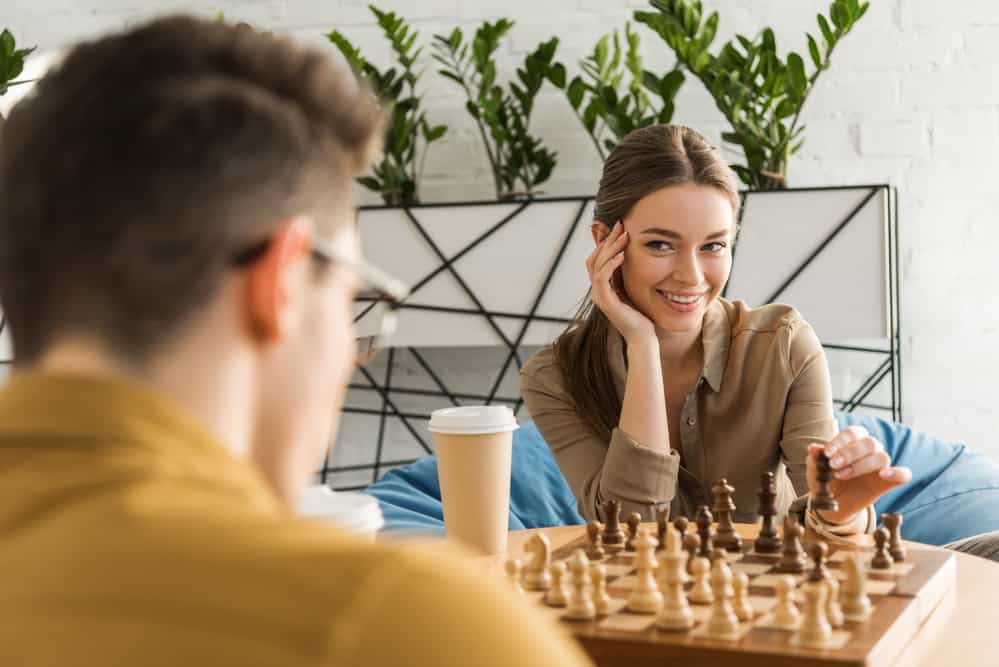 Live it up at a Convention
Looking for a weekend away with a special someone? Conventions, such as Dragon Con, Comic-Con, and numerous smaller regional gatherings, are a great excuse for a minivacation to an event where a couple of nerds can find loads of activities that fit their unique and mutual interests.
Whether your tastes are in TV shows, video games, books, or movies, there is a convention that has you covered. Conventions may feature appearances by the stars of your favorite geeky TV shows, book signings by authors, musical performances, and opportunities for group gaming.
Attend (or Host) a Meetup
If you and your partner are looking for group activities with people who share your interests, the website Meetup is a great place to go. You can find groups dedicated to board games, hiking, or just hanging out.
The more heavily populated the area where you live, the more options you will have, but it is a useful resource almost everywhere. If you can't find a meetup to suit your fancy, you can try hosting one of your own.
Try Your Hand at Role-playing Games
Also called RPGs, these are much different from the activities the word "role-playing" might bring to mind. If you're at all familiar with Dungeons & Dragons, you've got the idea: a group of players take on the roles of fictional characters in an imaginary setting, typically based in science fiction or fantasy.
The players sit at a table and create a story together by describing their actions in response to the situations thrown at them by the player who is running the game. (This person is also called the gamemaster.) Most games require the players to roll dice to see if their characters succeed at the actions they attempt.
Role-playing gaming is loads of fun, letting the players' nerdy imaginations run wild at the story possibilities. It is also a social activity, meaning that a couple who participates will likely be part of a group. However, there are role-playing games specifically designed for two players.
Gaming groups can be found by asking at local hobby shops or by checking sites like Meetup.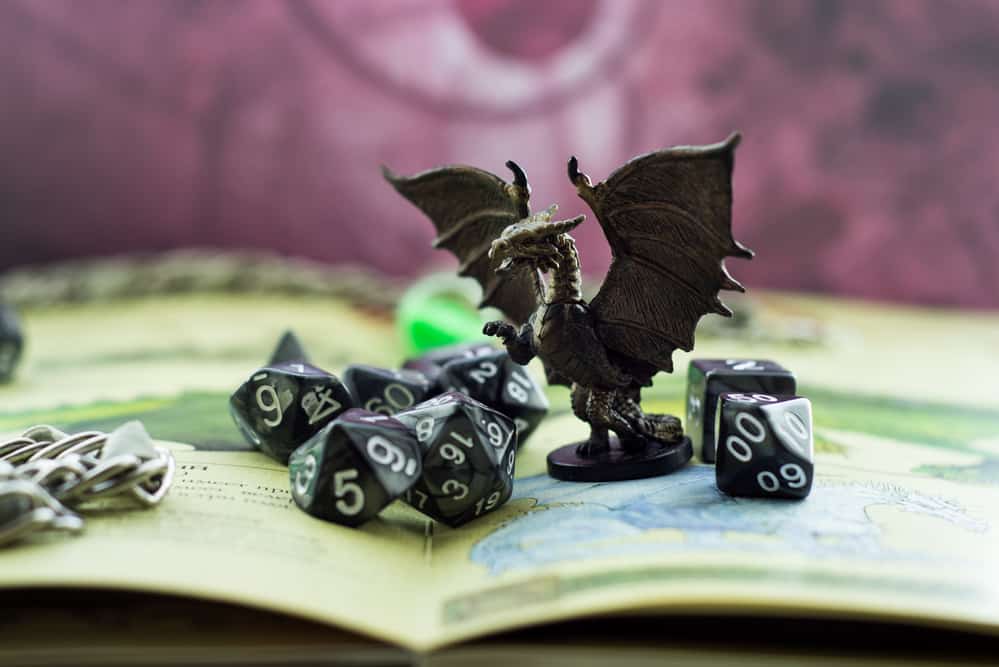 Get Your Learning on
How about a little learning for your next date night? If you live close to a college or university, chances are you are close to some nerd date opportunities! Universities are hotbeds of clubs, classical and choral concerts, film screenings, and other events. Often these are open to the general public, though they fly under the public's radar.
Checking the website of a nearby university can yield lots of ideas for unique dates suited to those with educational interests. Afterwards, you can get dinner together and discuss what you learned. Knowledge is attractive!
Get Your Hands Dirty at a Pottery Studio
Insert Ghost reference here.
Lots of towns have studios that offer pottery lessons or chances to paint pre-made pottery. This gives a couple a chance to learn a new skill together or to express themselves (and their feelings for each other) using decorations on pre-made pottery that will be baked and made into permanent decorations (or potential gifts?) for homes and offices!
Express Yourself
Speaking of creative pursuits, there is a whole world of them out there for you and your partner to explore. You can have fun, meet new friends, and pick up new hobbies by taking classes in whatever activity interests you and your loved one.
You can learn to paint, to dance, to knit, and countless other routes of creative expression. Pick a class and get busy!
Read Next: 25+ Winter Date Ideas Sure to Keep You Cozy In Love
Search for Treasures at a Flea Market
Nerds tend to have an eye for the old, the quirky, and the antique–all qualities that abound at flea markets. A trip to a flea market is a fun outing that lets a newer couple learn about each other's interests and tastes and a longer-term couple look for decorations for their mutual dwelling. Not to mention that the odds and ends found at flea markets can be building material for new creative projects–projects that you can work on together!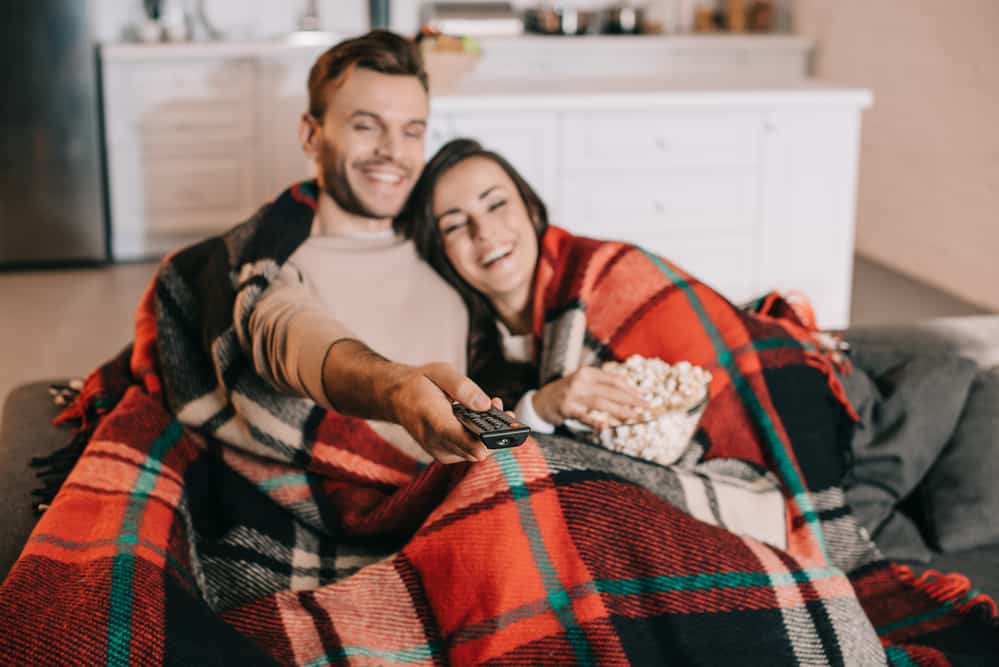 Hold a Harry Potter Movie Marathon
Speaking of pizza, how about a movie marathon for a fun, intimate evening? Pick a movie or television series that you both love and binge away! Get cozy under a soft blanket.
Maybe even better is to watch a series that one of you loves and the other hasn't seen. One of you gets to experience a brand new show or movie (one that your partner has a passion for), and the other gets to revisit a beloved favorite and experience it again through their partner's eyes!
Cosplaying
Got a love for costumes? Wish Halloween could last all year round? Cosplaying is a hobby that attracts people with a wide array of interests. You can invest as much time and money as you want into creating a personalized costume of your favorite superhero/anime/fantasy/sci-fi character, and show it off at conventions and other events!
If your partner's interests run in the same direction, this is a great hobby to get into together! You can even create complementary costumes: Captain America and Black Widow! Frodo Baggins and Sam Gamgee! The possibilities are endless.
Trivia Nights
Do you and your partner like reading and collecting little bits of knowledge? Try your hand at a trivia contest, held regularly at many bars and pubs. Since these contests usually involve teams, you can join up with your friends or take on the competition with just your partner at your side! Small prizes are available to the winners, usually including a bit of cash or free drinks.
In any event, trivia nights are a chance for you to flex your nerd muscles as a couple!
Have a Video Game Night
Looking for a night in? What could be better than a little competitive (or cooperative) video gaming? For couples who have access to an XBox, Playstation, or other video game console, video games offer a fun, nerdy, romantic evening of friendly competition. Loser pays for the pizza!
Want some more inspiration for date night? Check out these posts:
---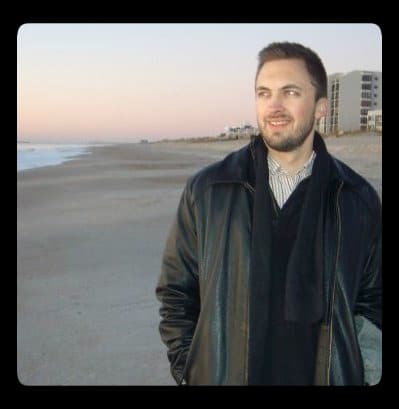 Nathan is one half of newlywed travel couple Two Drifters, and typically found behind the camera lens. However, he loves writing too, and works as a freelance editor when not focusing on crafting works of fiction.