Want to Work With Us?
We are always looking to partner with like-minded businesses, organizations, and individuals in the travel or personal relationships industries. Reaching a wide audience, our focus is on love, travel, couples travel, romance, affordable travel, New England, and more.
Please note, we do not accept unsolicited guest posts.
—> Check out our press features & some of our published work. <—-
Who We Are:
Two Drifters is the couples travel and relationships blog where love meets adventure.
We're Amy & Nathan, a friendly, ambitious married couple in our 30s. We're committed to experiencing our lives at their fullest and we believe the journey is better together. Our blog is an extension of our life and travels, and we aim to be genuine and authentic in everything we share. This means we have an audience whose trust we've earned, and who depend on us to provide honest reviews, tips, and resources for all things couples travel. The passion behind this blog is to help couples and individuals travel more often and create deeper, better experiences, hence the story behind our motto "where love meets adventure."
We aim to be the leading resource for traveling couples, and we're well on our way.

What We Can Offer:
Working with bloggers and influencers like Two Drifters is a great way to reach your target customer on a personal level, via a resource they trust. We work regularly with brands, hotels, and tour companies in a variety of capacities, showcasing destinations, accommodation options, travel gear, and much more. Combining our web traffic with 115,000+ followers across our social media networks, the Two Drifters offers you unprecedented access to a travel-hungry audience.
Our blog attracts readers from various demographics but primarily reaches female readers in the USA ranging from 20s-40s.
For up-to-date statistics, please contact us to receive our current media kit.
Ways We Can Work Together
There are a number of ways you can partner with Two Drifters. The below options represent common ways we've worked with brands in the past, but we're always open to new ideas and possibilities. Every partnership can be fully customized to best suit the brand and the audience, and most of our partnerships combine multiple options.
Press & Social Media Trips

Hotel Reviews

Product Reviews

Sponsored Posts

Advertising

Instagram Takeovers

Brand Ambassadorships

Contests & Giveaways

Content Creation

Freelance Writing

Custom Photography
Brands We've Worked With:
These are just a few of the brands we've partnered with in the past. Thanks for working with travel bloggers like us!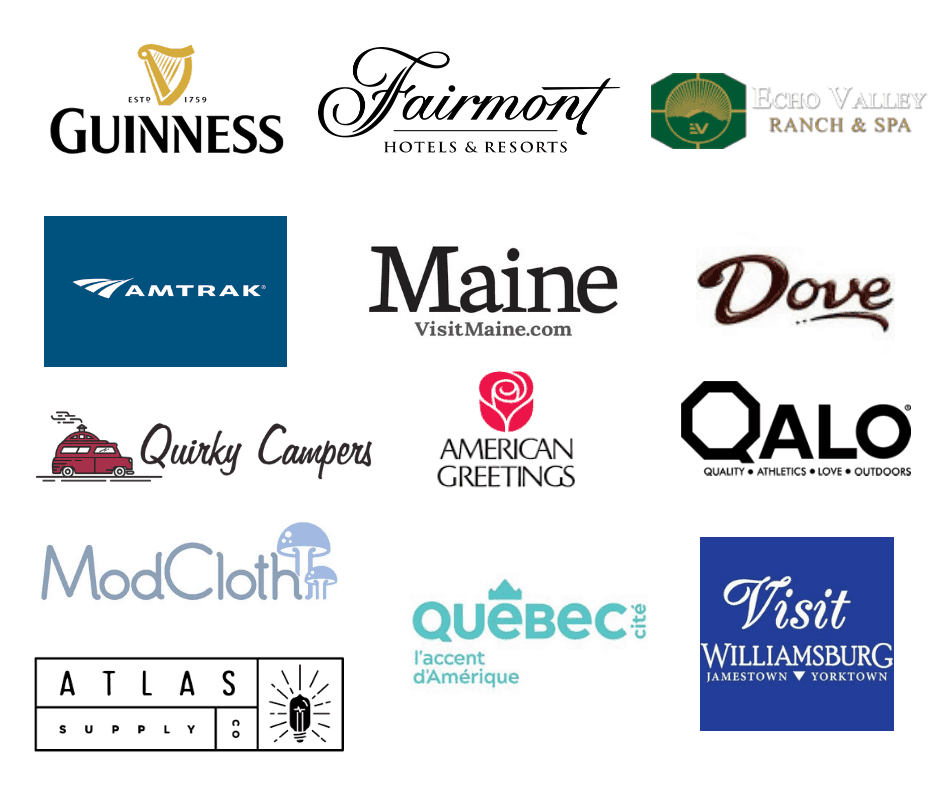 Want to learn more about working with a top couples travel blog?
You can email us directly at amy@twodrifters.us
Please note, we receive many requests via email and while we make every effort to respond to each message, we are not always able to do so. If you haven't heard back from us within 1-2 weeks, please assume we are unable to accommodate your request at this time.