This post may contain affiliate links. Read our disclosure page for full details.
Have you ever experienced lifestyle envy? Sitting at your desk at work and covertly lusting over your Instagram feed for those working remotely? We've definitely been there. When you're working at a typical 9-5 job, it can feel like the rest of the world has it made in the shade. And it gets you wondering about how to become a digital nomad.
Technological advances have created modern economies where we are no longer tied to our desks, allowing a programmer in Paris to deliver applications for their clients in Chicago without any hiccups, or a Texas designer to spend 18 months traveling the globe while continuing to work for their local clients. These people are digital nomads, and they represent the future of our interconnected world. This is one of the ways we've been able to afford travel. (See more: How to Afford to Travel the World as a Couple).
While digital nomads seem to lead lifestyles of adventure and passion, others feel like they struggle to find meaning and purpose in their lives. But, the only difference between those people and you is simply that they have decided to do something about it. They have grabbed life by the horns and set about creating the lifestyle they desired. For many, this is the digital nomad lifestyle: that intersection of work and travel that seems at first glance endlessly appealing.
The good news is: you've already taken the first step toward building that dream life. Just by clicking in to read this post, you've opened the door to learning more about working online and living the nomad life. This is a powerful action step that will hopefully inspire and guide you to continue forward toward creating a nomadic lifestyle filled with travel and discovery.
The bad news is: it will demand effort and perseverance.
We want to give it to you straight. There's no magical overnight solution to having sudden fame and fortune (if there is, tell us where to find it!). You can't turn into a 6-figure earning freelance writer in 7 days. And there is no simple 3 step process that will turn you into a full time travel blogger. Those images of lounging on a beach with a laptop may look tempting, but the truth is, there's much more to living the digital nomad lifestyle than that.
But the best news of all? Becoming a digital nomad is 100% possible. Wondering how to become a digital nomad? These 11 ways to creating your life of freedom and adventure will get you started.
LETS GO!
How to Become a Digital Nomad: 11 Ways to Create a Digital Nomad Lifestyle and Work From Anywhere
1. Prepare yourself to work hard.
This tip bears repeating because it's at the crux of creating this type of lifestyle. It's not necessarily harder than anything else, but it does require effort on your part. You have to be self-motivated. If you're going to work online and/or work for yourself, there won't be anyone around looking over your shoulder. Can you handle that? For us, that part is tough, but not having to answer to a boss is a benefit we wouldn't trade for anything.
Not only does the digital nomad lifestyle require hard work, but you'll need to be creative and innovative as well. Unfortunately, sometimes this career demands that you seek out work, find unique opportunities, and generally build something entirely from scratch. Unlike "traditional" work, remote work or entrepreneurship does not have a cookie cutter path you can follow. The responsibility for building the career and freedom you seek lies within you, whether you're location independent or not. But that's the beauty of it, too!
2. Dive right in.
Many budding nomads and freelancers make the mistake of thinking that they'll be "ready" to start working online once they've amassed the right skills and knowledge or taken just the right courses. We disagree. In this kind of career, you learn by doing, and the best way to get started is just to jump in headfirst.
PS: Read these mandatory books for digital nomads as you begin your journey!
Consider starting where you are. If you have a job that you enjoy but you'd simply like to have a more nomadic lifestyle, why not ask your current company if you could work remotely? This won't work with every type of role or job, of course, and some organizations might not be open to it, but it never hurts to ask (a skill you'll discover is vital as a digital nomad!)
If you're looking to make the transition from a traditional career to one as a remote worker or freelancer, you may want to consider starting part time while you compile some savings. This can be a more feasible route than quitting your job on the spot and hitting the road. With this more gradual approach, you can get your feet wet as a freelancer while putting away cash toward your travels. For many would-be digital nomads, this is also a powerful motivator and a more comfortable way to make a smooth transition.
*A note for US Freelancers: Despite no longer being physically present in the US, digital nomads still have a requirement to file US tax returns (assuming, of course, that they are US citizens or Green cardholders). This is where
Taxes For Expats (TFX)
comes in. With over 20,000 clients in 190 countries, they've seen it all and are familiar with all of the tax and financial reporting issues you may face. Get in touch with Ines Zemelman and her team of experts to stay complaint with Uncle Sam, all from the comfort of your Parisian cafe, Indonesian beach, or NYC loft.
3. Pick your poison.
Do you have an idea of what work you will pursue as a digital nomad?
You may have dreams of becoming a travel writer or photographer, journeying the world and making big bucks. A worthy goal, certainly, but a tough one to land. Those industries are particularly competitive with few vacancies and sometimes low pay.
Does that mean you can't incorporate travel writing and photography into your career? Certainly not! But your main focus, if you're looking to jump into making money as a digital nomad, should be providing in-demand services to others.
What are those?
Services in high demand include writing, editing, web design, graphic design, social media management, virtual assisting, video production, and more. Basically, if an individual, business, blog, or brand needs it, there's a demand for it. The world today is online, and for that wonderful reason, skilled folks like you and I can make a living in that world!
This is also where your creativity comes in! Of course you can pursue a "traditional" digital nomad occupation such as freelance writing or graphic design (and we've got a post on the blog which defines some of these jobs), but if you're innovative and enterprising, you could come up with an incredibly valuable service that brands really need.
Have experience in the marketing world? You could be a virtual advisor. A fast worker who loves design? You could create fast logos for busy bloggers. Fluent in a language? You could teach business Spanish, French, Mandarin, etc. to online entrepreneurs or to students around the world. Look at the skills you've already got and start offering them!
Where to Dive In
Many future digital nomads feel they have some skill, but have no idea where to start. Here's a list of resources we've compiled to help give you that initial boost. Some of these are job sites, others are launching pads for more specific information.
Search For Jobs:
Learn & Boost Your Freelancing Career:
Wanderful World – a super resource for beginning freelance writers
The Write Life – more ideas for launching a freelancing career
20 Ways to Find Freelance Writing Jobs
16 Facebook Groups for Creative Freelancers, Bloggers, & Entrepreneurs – get connected with the right crowd
Resources for Digital Nomads – A hugely comprehensive list
Breaking the Time Barrier – An incredible free ebook that helps you price your services so you can get paid what you're worth!
A Copywriter's Manifesto by Ed Estlow via Steve Roller. Fantastic business tips for the copywriter and tested ways to hone your skills.
Copyblogger – Great stuff especially for blogging, copywriting, and content marketing.
Resources for Starting a Travel Blog:
I Want to Start a Travel Blog, Help!
How to Become a Professional Travel Blogger
How to Start a Travel Blog in 6 Easy Steps
4. Get connected with the right avenues.
You'll notice in the resource list above that there are some sites that will help you find Facebook groups to link up with. This is a smart way to find support during your freelancer/digital nomad beginnings, but as a writer, graphic designer, or other professional, this is also an invaluable place to make connections and keep an eye out for future potential clients.
Don't forget to use what you've already got to find clients. Your Facebook friend community may have business owners or bloggers in need of the special skill you offer. If you're trying to break into content writing or copywriting, for instance, why not offer to write a few blog posts for an acquaintance's business? You can offer them a great price, or if you're really new to writing, you might do it for free to build up your portfolio of work.
As you dive into the world of remote work, start identifying yourself as a professional right away. Create a Twitter account dedicated to your new career. Start connecting with businesses, brands, and others in your industry. It can help to start narrowing down a niche. For instance, as an avid traveler, you might work as a copywriter for travel brands such as hotels, tour providers, tourism boards, and more. If your background is in the financial industry, you may be ideally placed to write about this topic or to provide virtual assistance to a specific type of client. Find and connect with the types of businesses that will NEED your expertise. Make lists of potential clients and contact them with a pitch showing how you can help. And read, read, read to gain more insight and tips on your field of choice.
5. Ask, create, repeat.
One of the most challenging aspects of working as a freelance digital nomad can be to create opportunities for yourself. But this is something you must do. To find clients and projects, asking is the first step. Your inquiry might come in the form of a cold email or through building an initial connection and going from there. If you've got an idea or a suggestion that you think could help a brand or business, let them know. Show how you can prove indispensable to their organization and you will be shocked by how often you get a YES answer. And don't be afraid to be creative with those digital nomad ideas.
The next step, kick butt doing great work, and then head out and try again. In an ideal situation, you may even get ongoing projects from a satisfied client.
6. Adapt to a new lifestyle.
Your working for yourself now. It's time to adapt to your new lifestyle. We find that allocating set hours to working helps us stay productive and engaged, even when living nomadically. It also prevents work from creeping into our evenings and late nights. Decide how you'll approach your work week and try to be consistent. You may spend hours on current projects, but it can be equally important to devote time to marketing yourself and sourcing new work.
7. Get your name out there.
A great way to gain traction with your location independent business is to start getting known for your work. This might seem like something that only happens over time, but in truth, you can start today. One simple way to put your name out there is by building your own website or blog. For the ultimate in customizable blogs and website, we recommend creating a WordPress blog and hosting through Siteground.
If you're a writer you can create a website that showcases your portfolio of work. Don't have a portfolio? Start blogging! As freelance writers & editors, we often use the blog as our main writing sample when pitching potential clients. Having your own website adds credibility to your work and instills a necessary sense of professionalism. And you can always change your site as you grow and develop your personal brand.
8. Diversify your income streams.
Honestly, it can be tough to make an income from only one income source. As they say, don't put all your eggs in one basket. Your digital nomad work should be diverse and varied. If you're working as a freelancer, you should always be on the hunt for new clients. And don't feel hemmed in whatever your career is! We have a few side projects including social media management and fast WordPress web design. Our travel blog displays a few ads and affiliate links as well, which don't always bring in massive income, but definitely help to support us. We also make money through our social media channels, particularly via sponsored Instagram posts. Do you have a big following on your social media accounts? Here are a few of our favorite places to find sponsored opportunities.
9. Hone your skills.
Now that you've launched your digital nomad career, keep on growing! Even though there's a high demand for talented writers, designers, and other freelancers, it's a competitive world. Stay at the top of your game by continuously honing your skills. We can always be better. Invest in a copywriting course to improve your marketing and writing skills. Learn more about SEO. Read books on creative writing that will influence everything you do. Get out and practice your photography. Take web design courses. Remember that you're still running a business (your own if you're a freelancer!) and you need to put continued time and effort into improvements and growth. This makes digital nomad work ideal for self-starters who love to learn!
10. Go nomadic!
Now that you've got the basic toolkit to living and working on the road, it's time to get traveling! You might need to simplify your life a bit first. Will you still have an official home base? Will you put things in storage? Sell them? Some adventurous souls who travel nonstop prefer to carry all their belongings with them. This certainly makes it easier to get up and go on a whim!
Wondering where to go as a digital nomad? Particularly when you're first starting out, you might not be making a massive income. No worries! Check out the many places around the globe where digital nomads can live and work cheaply. These places are popular with expats and digital nomads because of a low cost of living and the presence of strong WiFi! Places are continually popping up all over the globe as great digital nomad hubs, but a few of the best known spots include:
Chiang Mai, Thailand – (Cost of living in Chiang Mai)

Bangkok, Thailand

Medellin, Colombia -(Medellin digital nomad guide and walking tour of Medellin)

Cuenca, Ecuador

Quito, Ecuador

Bucharest, Romania

Mexico City, Mexico (An expat shares her experience)

Playa del Carmen, Mexico

Ubud, Bali – (Check out the ultimate Bali travel guide and Ubud's best cafes to work from)

Berlin, Germany
And many more, frequently located in South/Central America and Southeast Asia.
Your travel style will likely adapt as a digital nomad. You have the freedom to go anywhere you please, but remember you'll be working on the road, too. It's not just palm trees and a couple hours on your laptop. For that reason, many digital nomads, us included, suggest slow travel. You can consider short term local apartment rentals, AirBnb, or our personal favorite, Housesitting.
It might not be easy at first. There are definitely adjustments to be mad in the life of a digital nomad, and it certainly has its challenges. But it's very likely you'll discover just how worth it this lifestyle can be.
If you have questions about working online, traveling, or anything else, please reach out to us!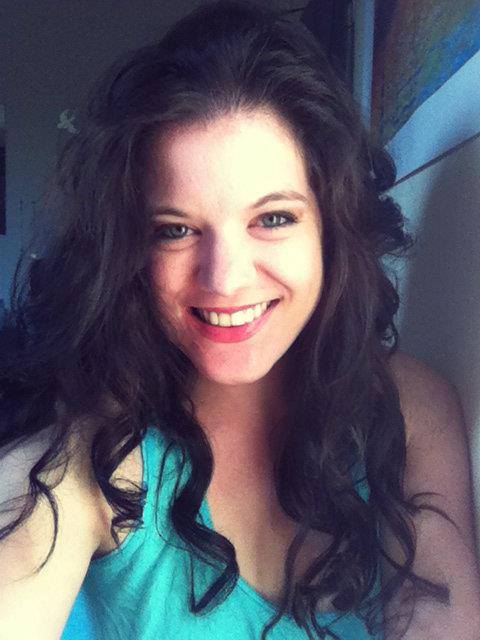 Amy Hartle is the Editor behind Two Drifters, and author of Do You Love Me? How To Stop Seeking Reassurance in Relationships, a book on reassurance seeking. While her name often is found beside the title of "Relationship Expert", she knows that becoming an expert on love and relationships will be a lifelong challenge. But, she is a passionate student of the subject, fully dedicated to learning all she can about relationships, connection, and intimacy, and nurturing her own marriage along the way.
Amy lives in North Carolina with her husband Nathan, and son Malcolm. When not working on websites or traveling the world, the Hartles can be found cuddling, reading, and hanging out with their cats.