This post may contain affiliate links. Read our disclosure page for full details.
Los Angeles is a city often defined by certain broad stereotypes – you know you'll find skaters on Venice Beach, stars in Beverly Hills, actors and musicians trying to fight their way up the ladder in Hollywood.
However, LA is so much more than the stereotypes would have you believe. Within the staggeringly diverse and beautiful LA neighborhoods, you can find almost anything you want, including plenty of romantic things to do!
From someone who has called LA home for a while – and been on plenty of first dates in the city – here are eight of the most romantic things you can do in Los Angeles.
This is a guest post by Joanna of Lose the Map.
Psst! Don't miss these related articles:
8 Incredibly Romantic Things to Do in Los Angeles, California
Head Up to Griffith Observatory at Night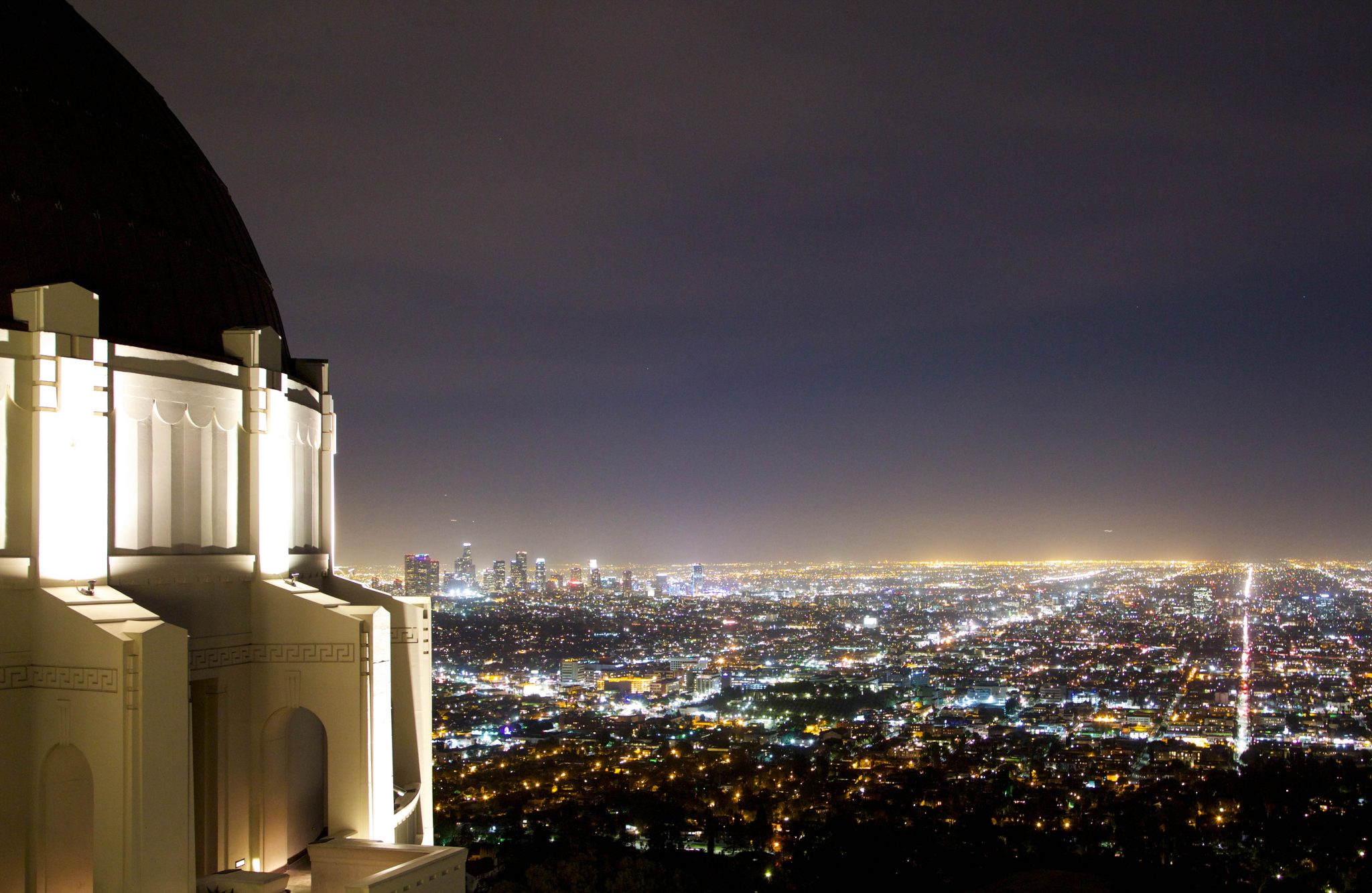 If you've only been to Griffith Observatory during the day, you are missing out. Head up to the park at night to take in the romantic view of the city lights, check out the cool planetarium exhibits, and on a clear night, look through the Zeiss telescope to see the moon, stars and planets like you've never seen them before. What's more romantic than getting to see both the city skyline and the stars in the night sky?
See a Movie at Hollywood Forever Cemetery
To non-Angelenos, going to a screening in a cemetery may seem strangely bleak (or borderline insane). However, once you arrive at the Forever Cemetery you will instantly understand why locals love it. Lay out blankets and pillows on the grassy lawn, pop open a bottle of wine, lean back with your date and take in the warm Southern California evening as you watch whichever classic or cult classic movie is being projected on the cemetery's enormous screen. There are also themed photo booths and a DJ spinning music on-site, as well as plenty of other activities to add up to an eventful night.
Have a Picnic and Explore El Matador State Beach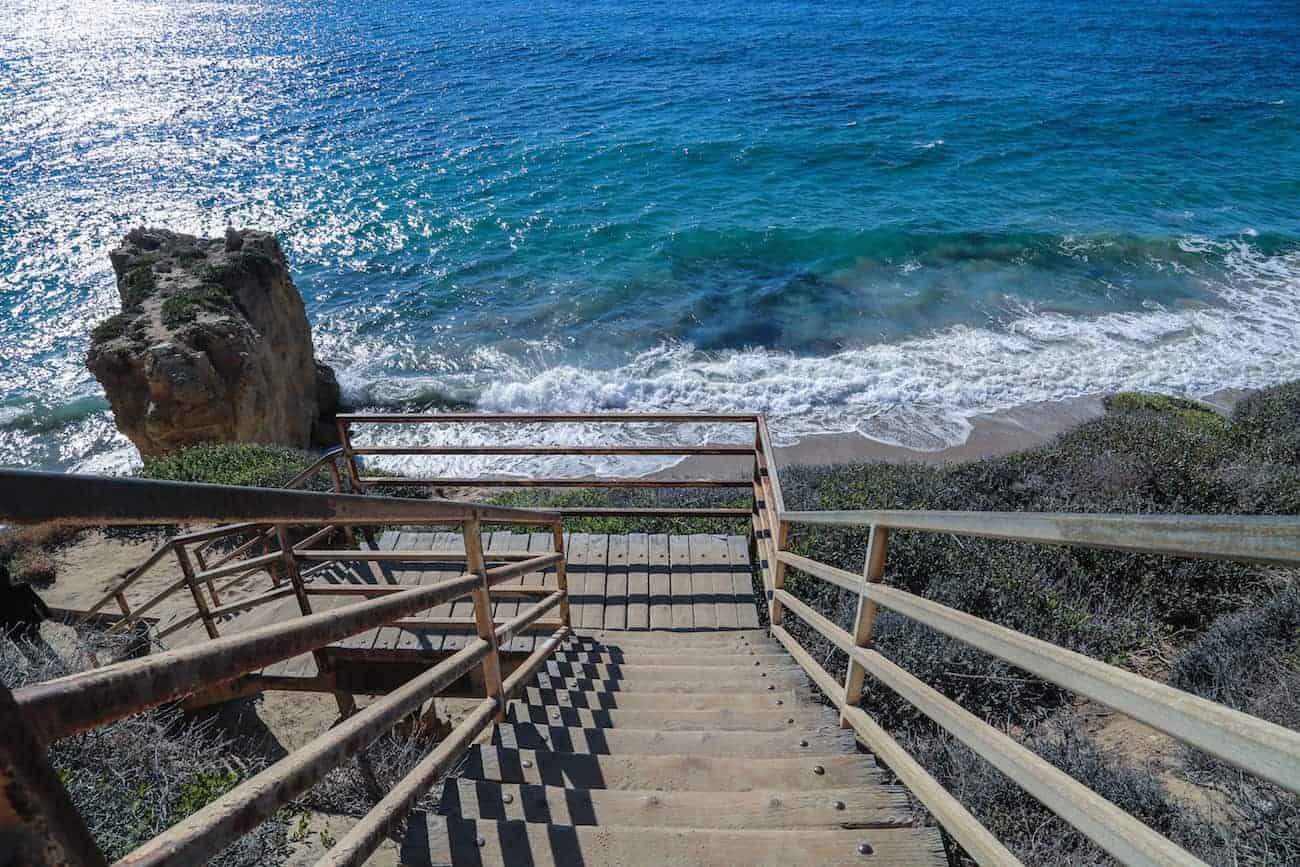 While the beaches in Venice and Santa Monica are beautiful, they tend to be overrun with people no matter what time of day it is. To find a more secluded, romantic spot, drive up to Malibu to El Matador State Beach and take the stairs down to the gorgeous stretch of sand below the bluff. During low tide, you can explore the beach's caves and incredible rock formations. The beach has few visitors, and the impressive cliff faces behind you combined with the deep blue Pacific water create the perfect backdrop for an unforgettable date. End your day with a meal on the picnic tables at the top of the cliff, overlooking the sea and the sunset.
Take a Walk Through Huntington Gardens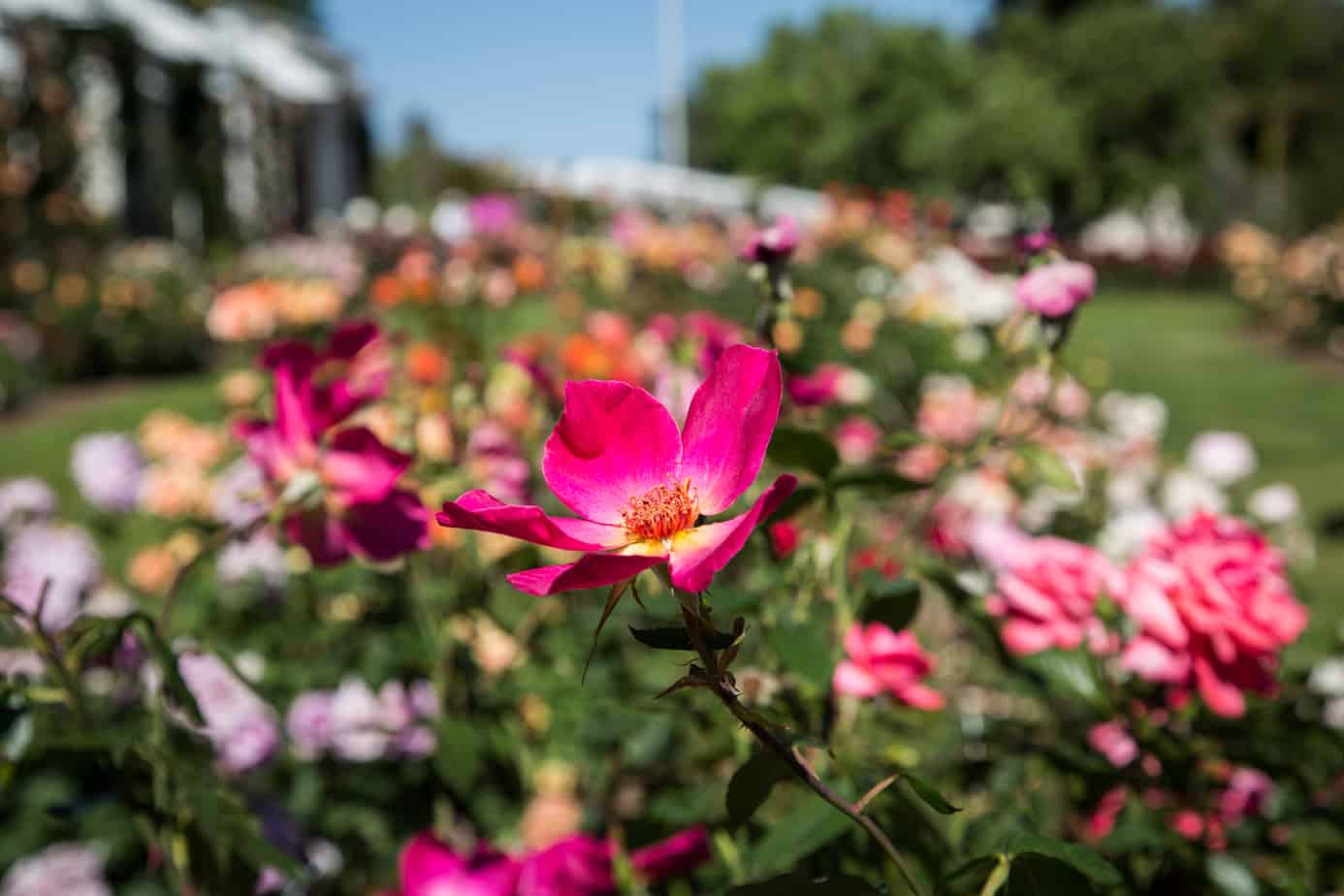 Just a short drive outside central Los Angeles, the Huntington Library, Art Collection, and Botanical Gardens is an enormous sprawling complex housing elegantly sculpted gardens representing different regions, from the exotic Japanese Garden to the Southwest-inspired Desert Garden, as well as European art dating back to the 15th century and rare original manuscripts from all over the world.
The most romantic stroll of all is through Huntington's famous Rose Garden, but more artistically and historically inclined couples will also love the classic art on display. Though there are a good amount people on the grounds, Huntington is so
vast that you can find plenty of quiet, beautiful, romantic corners in which to enjoy the nature around you without a single other person passing by.
Spend a Summer Evening at the Hollywood Bowl
There is no better way to spend a warm summer evening than enjoying an incredible concert at the Hollywood Bowl, no matter what your musical tastes are. Whether the evening features a legendary singer on tour, a staged musical, or the LA
Philharmonic performing in one of their many classic or movie-inspired concerts at the Bowl, you have plenty of entertainment options from which you can choose. Book some box seats, bring some wine, and cuddle up while taking in a great musical performance under the summer night sky.
Get Cocktails at Perch Overlooking Downtown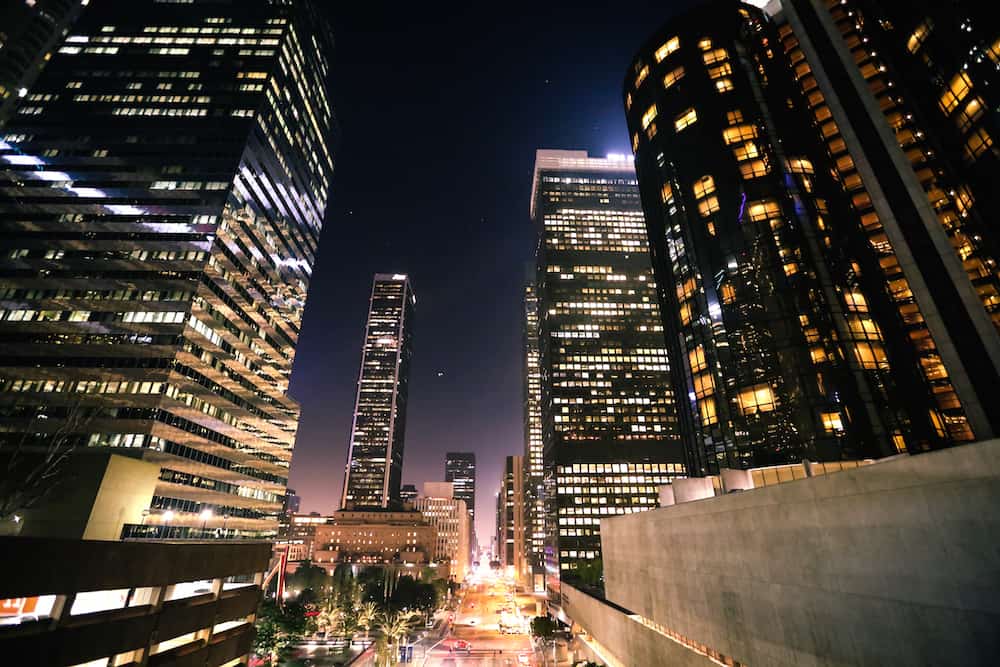 Historic Downtown Los Angeles has undergone an incredible revitalization in the last ten years, and rooftop bars with great skyscraper views are now scattered all throughout this neighborhood. With its low lights and delicious cocktails, the most romantic of all is undoubtedly Perch; a great restaurant and bar with plenty of semi-secluded corners in which to sit and admire the LA skyline, Perch is a frequent date spot for locals and visitors alike. Head to Perch about an hour before sunset (make reservations to ensure you get a spot) to enjoy a fabulous meal and see the city transition from day to night.
Bike Through Santa Monica Beach at Sunset
Enjoy the incredible beach sunset views with your date by renting bikes, cycling from Venice Beach to Santa Monica on the well-worn biking trail, and taking in a breathtaking California sunset by Santa Monica Pier. For dinner afterwards, the area
has plenty of restaurants with a wide variety of price ranges and cuisines you can select.
Grab a Delicious Dinner at Lucques
The most talked-about LA restaurants are usually well known for one of three reasons: they just opened up, they're known for celebrity sightings, or they're exploring some new, usually strange, culinary fad. Lucques defies all these categories, and is currently one of the best LA restaurants that has also stealthily managed to avoid the gossip magazine spotlight and the crowds that it brings. Located on Melrose Avenue, Lucques serves gourmet California cuisine of the highest quality, and its cozy, low-lit, intimate atmosphere makes it a great date spot. Try a multi-course meal with Lucques' recommended wine pairing, and you will not be disappointed.
Author Bio: Joanna Kalafatis is an LA-based actress and writer who talks about her experiences in LA and on the road at LosetheMap.com. She has been to over 35 countries and wants to travel everywhere in the world, but also loves exploring the two places she considers home: Greece and the California coast.
---
Pin this post to save for later!