This post may contain affiliate links. Read our disclosure page for full details.
Looking for romantic things to do in San Francisco?
San Francisco is an American city like no other. A city that offers California's laid back attitude mingled with European charm and urban amenities nestled in the palms of natural beauty, it is the perfect romantic destination to spark or rekindle romance.
No matter what your romantic preference or tastes may look like, San Francisco has you covered when it comes to sprinkling some love in your life. Best of all, this city believes that "love is love" and welcomes everyone with open arms without any judgement.
Here is a list of romantic things to do in San Francisco, curated for romantics of all kinds to try a little "togetherness" in this wonderful city.
10 Super Romantic Things to Do in San Francisco
Watch a sunrise/sunset
Nothing rekindles romance more than viewing a sunrise or sunset from one of the many vantage points in the city with excellent views of the Golden Gate Bridge.
Even better, if you don't have to share the view with hundreds of other tourists and can enjoy it hand-in-hand, all by yourselves.
Here is my blog post on four places in San Francisco and around from where you can get the best views of the bridge, without having to face the crowds.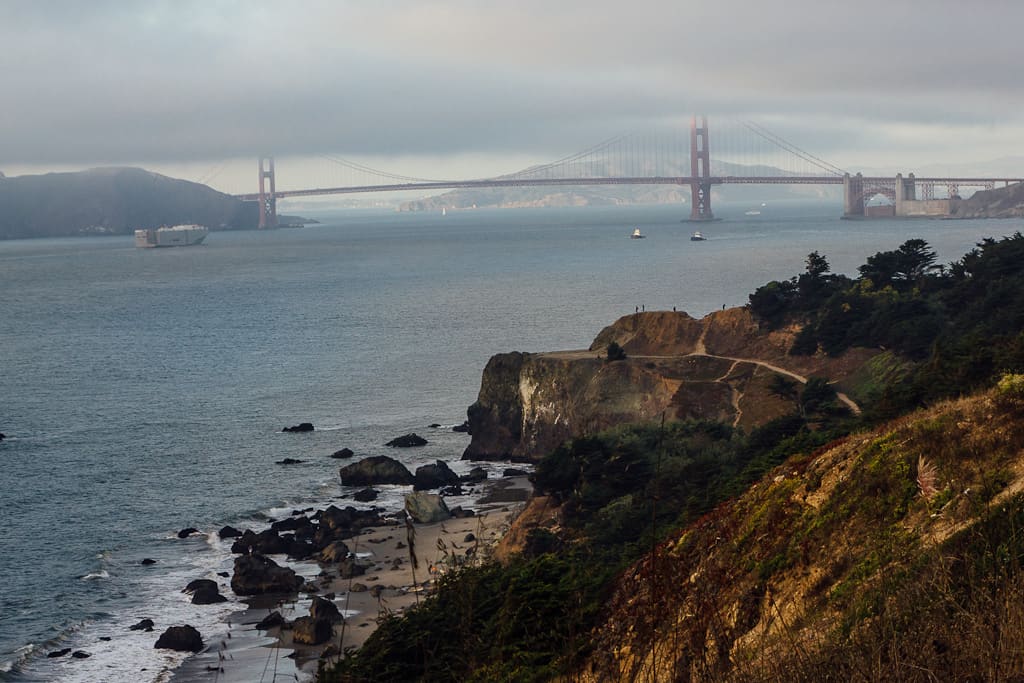 Watch the lights on the Bay Bridge come alive as the sun goes down from San Francisco's embarcadero, another excellent spot dotted with restaurants for dinner and drinks. Mile Rock beach, another secluded sandy spot, is an excellent place to enjoy a romantic sunset without the crowd.
Want to escape from the city? A road trip from San Francisco to LA might be in order, or considering checking out some of the fun things to do in Pescadero.
Take a city hike
Despite it's urban sprawl, this tiny city has a number of secluded hikes leading to some of the best panoramic views of the city. Perfect for the outdoorsy romantics, a hike up Mt. Davidson or up the beautiful mosaic steps on 16th Avenue and Moraga to Grand View Park, will lead not only to some solitude but also near 360 degree views of the city.
Perfect for some sweet times against a wonderful backdrop.
Explore Golden Gate Park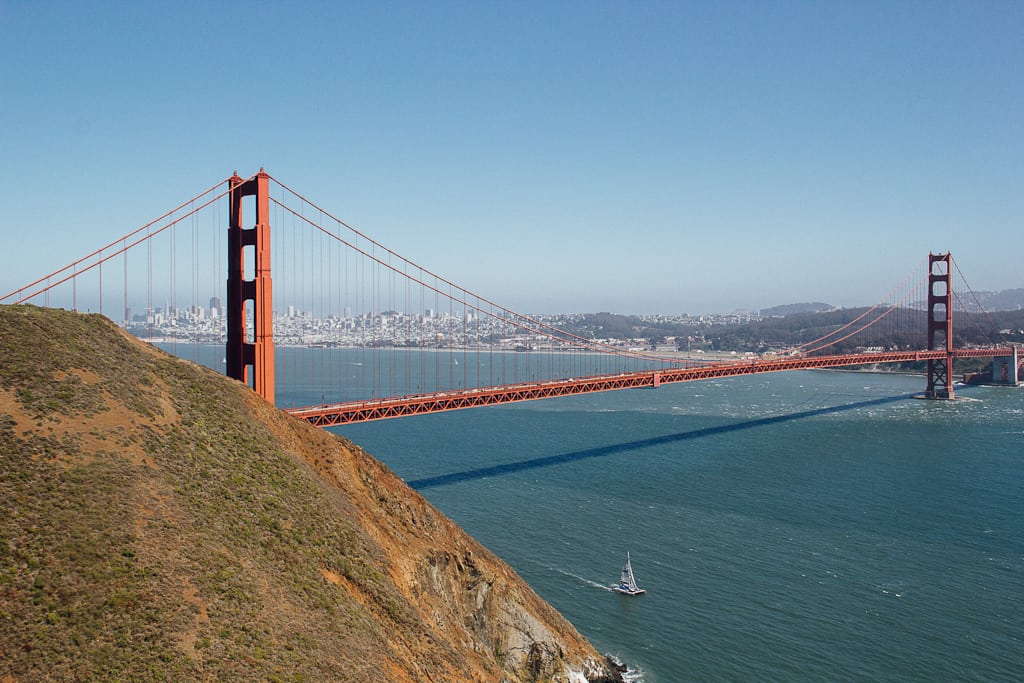 San Francisco's Golden Gate has plenty of attractions for romantics of all kinds. Museum and art lovers can spend an afternoon at the beautiful de Young museum, science-loving couples can explore the California Academy of Sciences (which also has a Nightlife theme on Thursday night for adults only), and nature and flower lovers can check out the beautiful arboretum.
Boating down Stowe lake can also be fun for those seeking romantic activities in San Francisco.
Walk on the beach
San Francisco beaches are not meant for sunbathing or lounging on most days since it gets pretty cold and windy up there. However, on a warm day, you can head out to either Marshall's beach or Baker beach in the Presidio from where you can get an excellent view of the Golden Gate bridge.
These beaches tend to be less crowded than the more popular Ocean beach on the westernmost fringe of the city.
Read Next: 15 Romantic Beach Getaways in the USA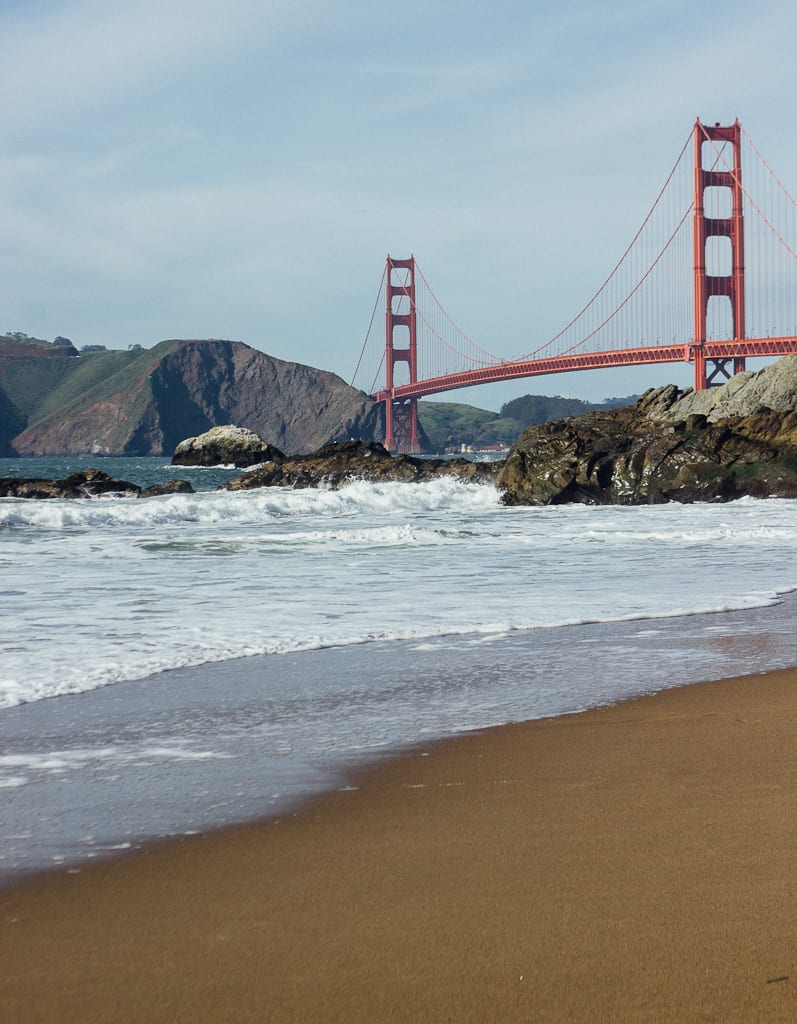 Enjoy brunch at Top of the Mark or Cliff House
San Franciscans are crazy about their brunch and you can inject a super dose of romance by throwing in a breathtaking view along with it at these two spots. Cliff House, overlooking the Pacific Ocean at Land's end has a great view to match its brunch.
Similarly, Top of the Mark on Nob Hill has a magnificent view of the city as well a humongous brunch spread.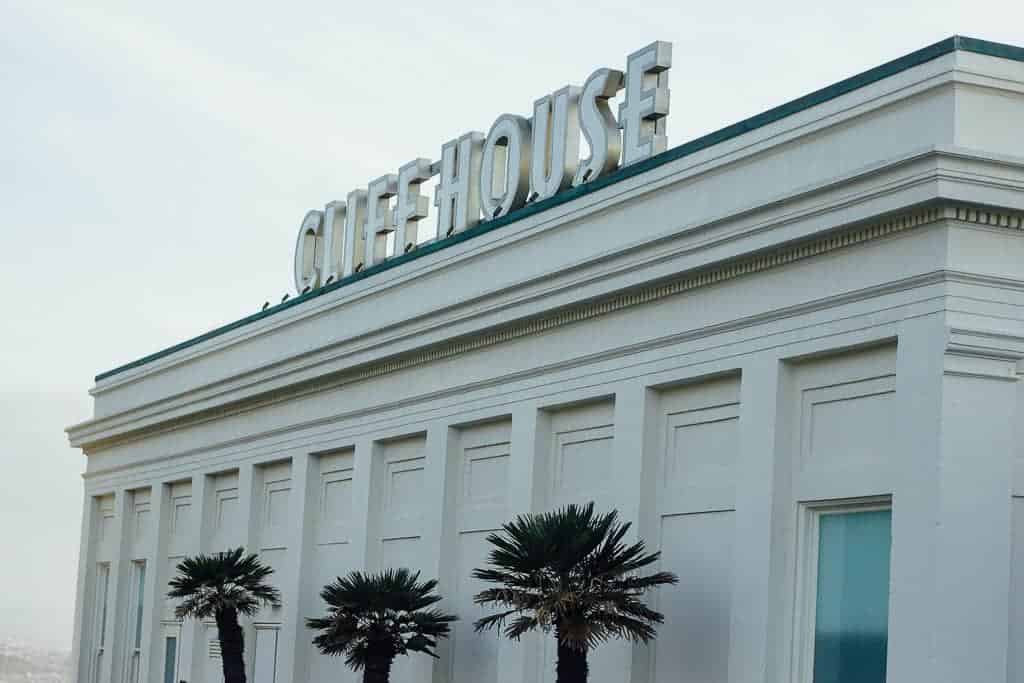 Explore the food scene in San Francisco
San Francisco was named the best food destination in USA in 2015 by Bon Appétit Magazine. So if you are a foodie and so is your partner, then let food foster some more love between the two of you. The culinary landscape here is mind boggling, so I highly recommend taking a food tour together.
Though there are several options in the city, Chris Milano's foodie adventures definitely takes the cake and has been tried and tested by me. Brunch at Zazie's in Cole Valley or the incredibly ornate Palace hotel and dinner at the romantic Piperade or Bellota (have live music) are good bets.
Octavia, Atelier Crenn and Coi are great places for fancy dining and some much needed intimacy over excellent food since most San Francisco restaurants are very noisy.
You can also check out the food truck scene at Fort Mason in Marina on Friday nights or Sunday mornings at the Presidio for fun, budget meal options with a lot of variety. Post dinner, head out for drinks with live music at Mr. Tipple's recording studio in Hayes Valley or the moody Black Cat near downtown.
Finally, don't forget to get some dessert at B. Patisserie in Lower Pacific Heights, Choux Bakery in Lower Haight or the famous almond croissants at Arsicault Bakery in Park Presidio. For more food and drinks options, do read my posts on San Francisco restaurants here.
Relax at a San Francisco cafe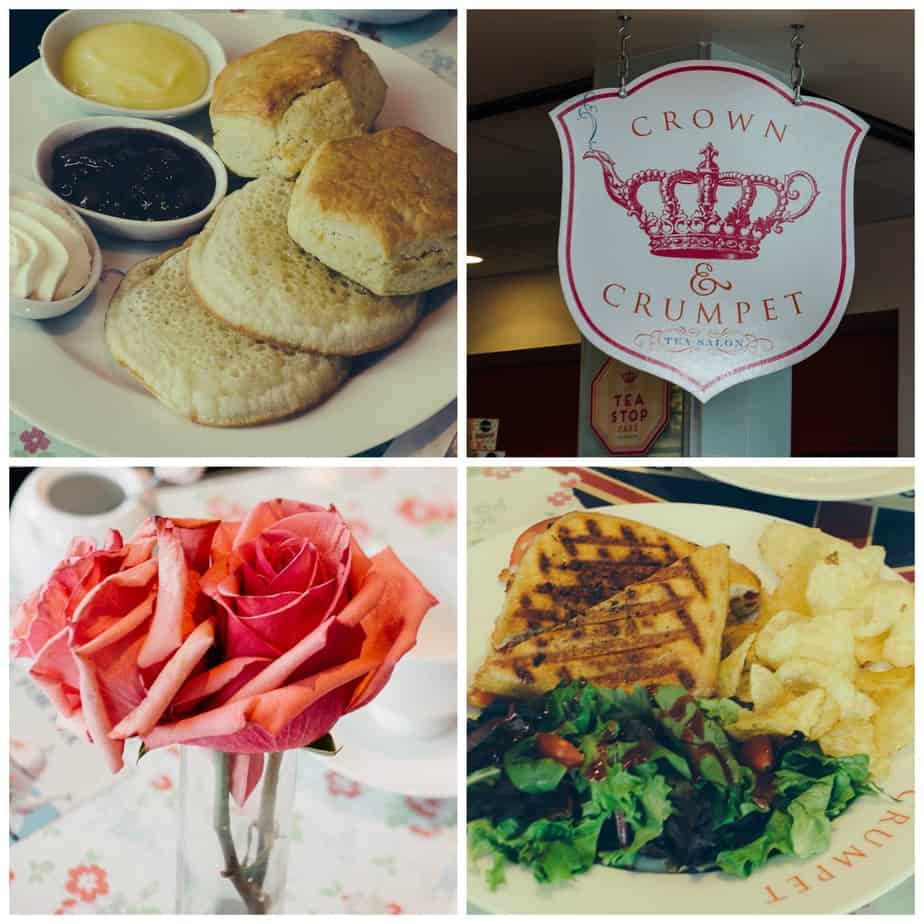 A quiet afternoon or evening spent over a cup of coffee or tea does help romantic sparks fly. San Francisco has you covered with its myriad cafes and tea rooms where you not only get to drink your cup of joe but also can have a great meal. My favorite cafes are YakiniQ in Japan town, Mazarine Cafe in downtown and Cafe St. Jorge in Bernal Heights.
Lovejoy's tea room in Noe Valley or Crown and Crumpets in Japan Town are two excellent tea lounges for high tea. Finally, the Dandelion chocolate cafe and store in Mission is an excellent spot to have some of their famous drinking chocolate that will leave you wanting for more.
PS: Do you like coffee and cats? Consider visiting a cat cafe during your visit to San Francisco. One of the local favorites is mentioned here.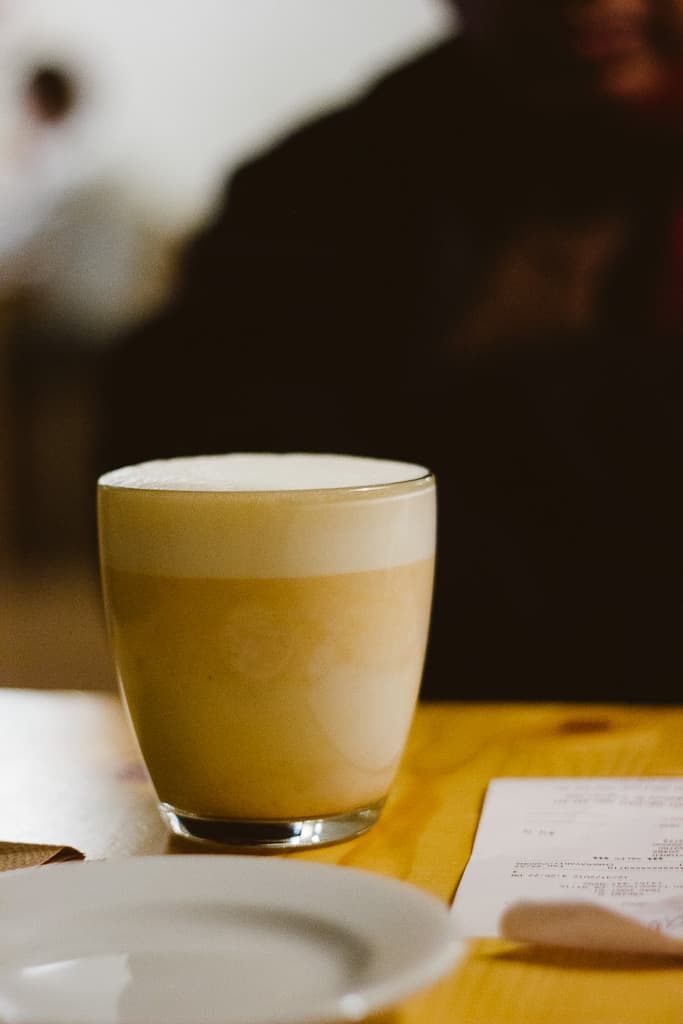 Indulge in the performing arts
A night out in town can be extremely romantic whether you are opting for a play or a musical performance. SF Jazz center in Hayes Valley has outstanding performances by Jazz biggies from all over the world. SF symphony hall in Civic center and the theatre district in Tenderloin (home to ACT Theatre and SF Playhouse) are great places to bring the night to a close with some memorable performances.
Finally, catch a movie at Castro Theatre (where a live organ is played before every show) or Clay Theatre, two of the only remaining single show theaters in town, for that one of a kind movie experience.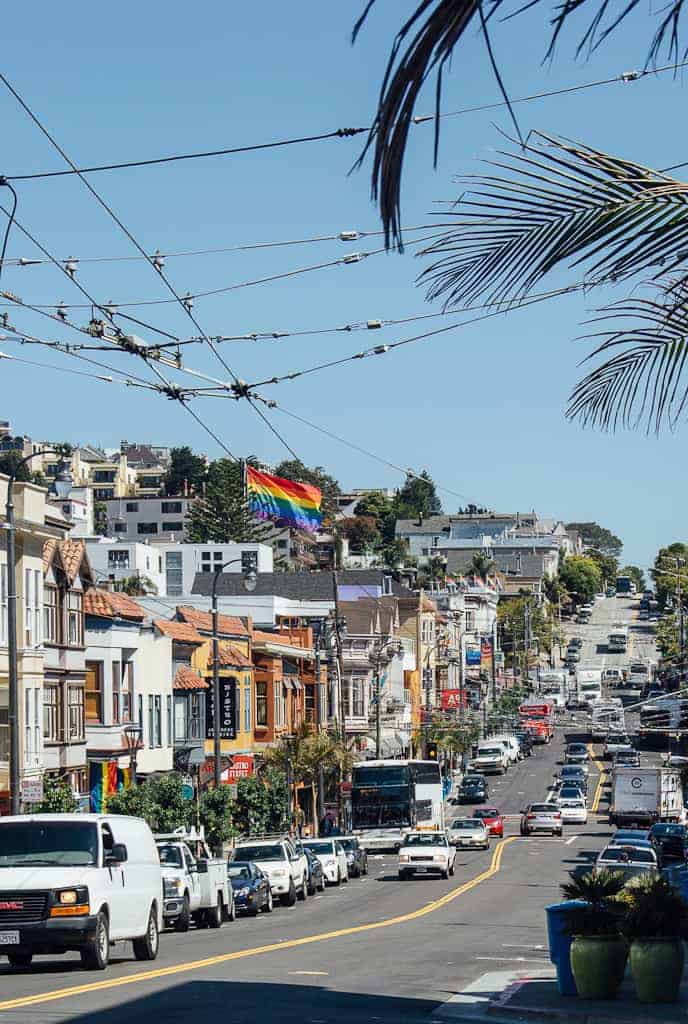 Explore the local neighborhoods
Use San Francisco's BART (subway), MUNI trains, trams and buses or shared car rides to simply explore the city and its many neighborhoods. Gape at the murals in Clarion Alley in the mission, take the cable car down to explore the beautiful gardens in the lanes in Russian Hill or simply walk down Fillmore Street for people watching.
Discovering new sights, scents and sounds while walking hand in hand will not only make you connect to each other, but also help you fall in love with the city.
You can have a real neighborhood experience by staying at one of these great San Francisco Airbnbs!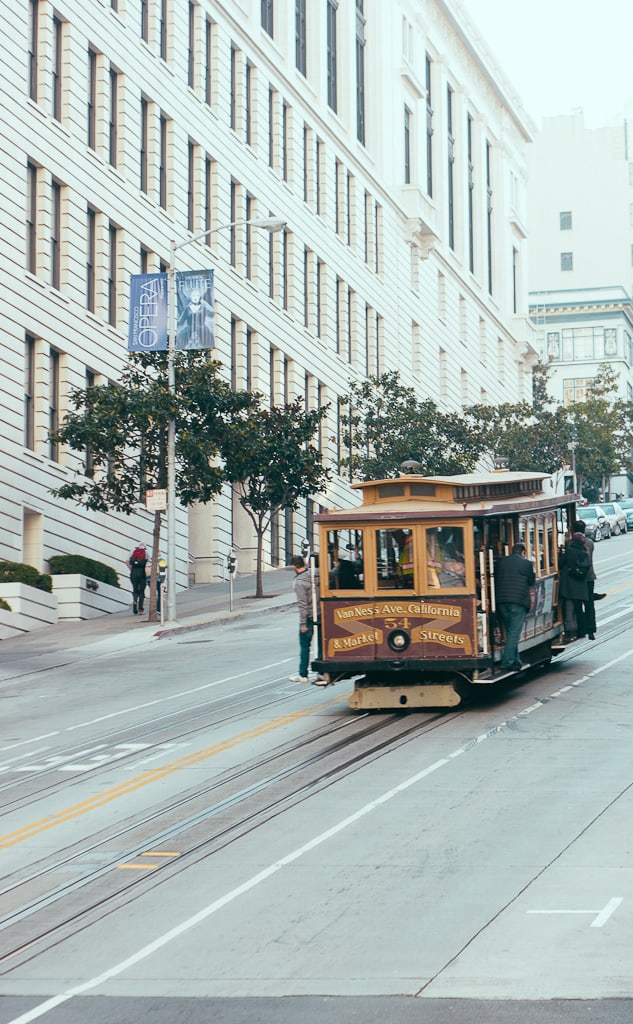 Have a picnic
Ending this post with possibly the most romantic thing that you can do outdoors to soak in the city's beauty which is having a romantic picnic all by yourself. Get some sandwiches from Ike's place or Love N Haight Deli and spend some quiet time in the beautiful Fay Park in Russian Hill or better yet, escape to a secret, secluded black sand beach in Sausalito, a mere 20 minutes away from San Francisco by driving across the Golden gate bridge.
Picnicking at Alamo Square park, with the famous "Painted Ladies" ( a set of colorful Victorian houses) is also another way to infuse some romance during your trip.
Want to do some more free things in San Francisco? Check out this post.
I hope this post has given you enough ideas for a romantic getaway to San Francisco, a city that I love to call home. For more San Francisco escapades, you can follow my blog at Year of the Monkey.
---
Author Bio: Paroma Chakravarty is a scientist by profession and a blogger by hobby, living it up in beautiful San Francisco, California with her husband and pup. She moved to USA in 2002 to pursue higher education and spend an inordinate amount of time in the lab in her grad school years with minimal travel. She is trying to make up for that lost time and thus tries to explore as much as she can with her camera. When not working, Paroma loves to try new cuisines, dabble in new photography gear or go hiking with her dog.
---
Psst! We've got lots of romantic content for you to check out next:
---