This post may contain affiliate links. Read our disclosure page for full details.
This is a guest post from Felicia of Feather and the Wind.
When searching for romantic destinations or planning a honeymoon, Mexico City might not come to mind straight away. Truth is, even though this is one of the biggest cities in the world, there is magic in the mayhem and romance is alive in the streets.
You'll likely see couples holding hands, embracing and (if we're being honest here) making out in public. These displays
of affection are quite common throughout the country and certainly make Mexico's capital that much more endearing.
To help you experience some of the love that's clearly in the air, here are 8 of our favorite romantic things to do in Mexico City.
Discover the Beautiful Historic Centre
One of the best ways to start your visit to Mexico City is by familiarizing yourself with the heart of the city known as the zócalo. You can easily DIY your own walking tour of the historic centre and bond as you take in the sights and sounds of one of the most vibrant cities in Mexico.
Start by admiring the artwork within the National Palace, visit Plaza de la Constitucion and its Cathedral, then try some tacos de canasta before strolling down Madero street.
A walk through this historic part of Mexico City is also a great way to burn off some of that delicious Mexican food you'll be indulging in! This is a great neighborhood for couples with a sweet tooth because of the traditional pastries you can try at the enormous Pastelería Ideal or the irresistible churros and hot chocolate from El Moro.
While you're in the neighborhood, take a peek inside the impressive Palacio de Correos which is, without a doubt, the most beautiful post office I've ever seen.
Embrace Your Inner Child at Chapultepec Park
The young at heart will love exploring Chapultepec and, at twice the size of Central Park, this is so much more than a romantic picnic spot.
Chapultepec Park is something Mexico City is known for, spanning over 1,500 acres. The park is home to multiple museums, a castle, an amusement park, a zoo and hundreds of fearless squirrels that will eat right from the palm of your hand!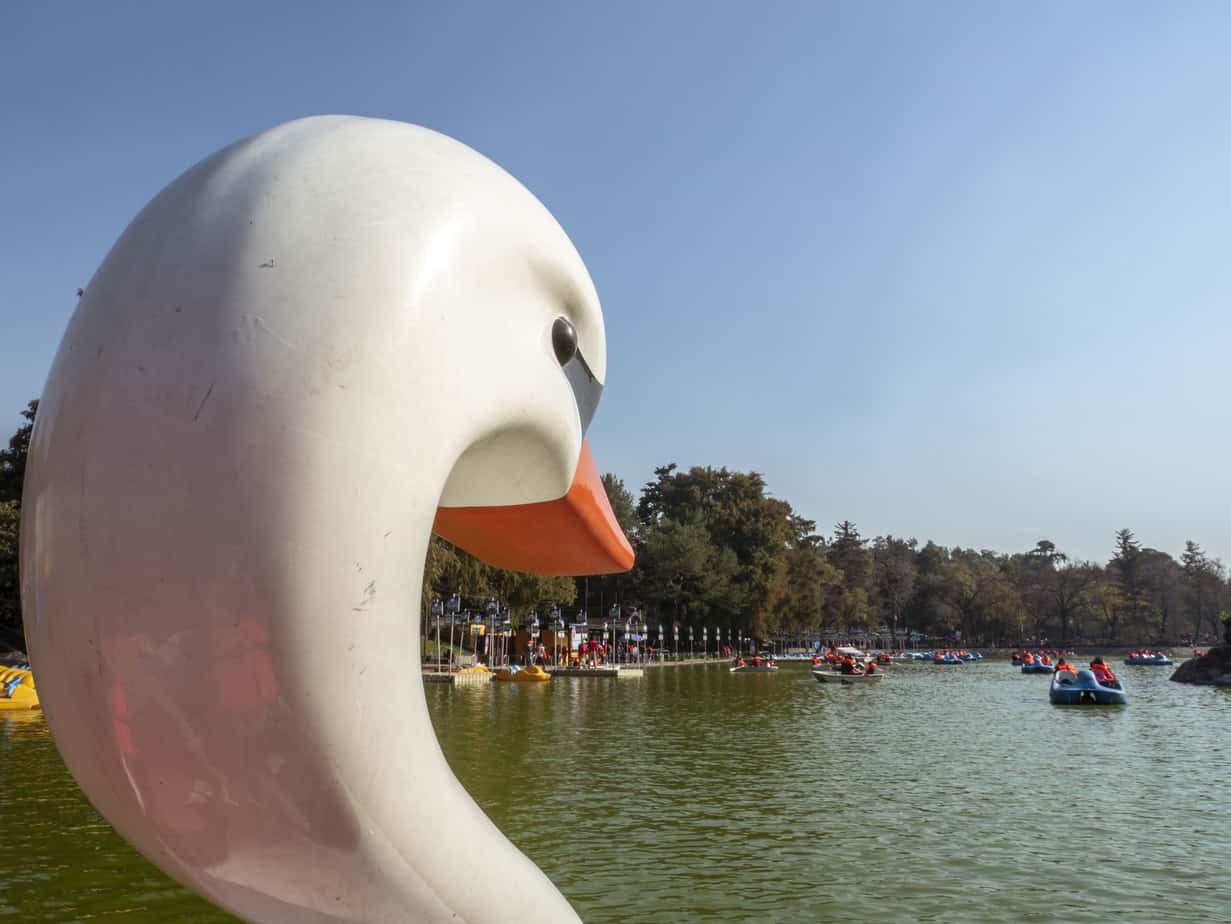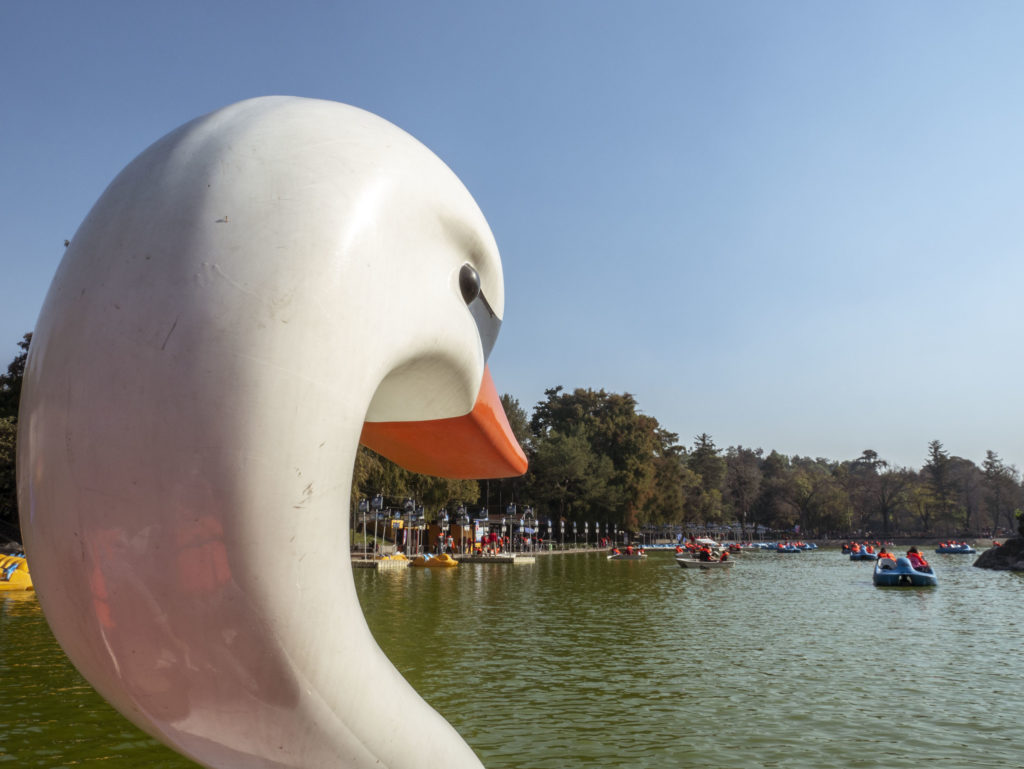 Perhaps the most romantic thing you could do in Chapultepec is rent out a swan-shaped paddle boat and make your way around the lake. Local Tip: At 8:00pm on the first Saturday night of every month, you can enjoy a movie from your boat on the lake at Lanchacinema, the park's outdoor movie screenings.
Chapultepec definitely comes to life on the weekends with entertaining buskers, colorful market stalls and fun for the child in you. Visitors can even take a peek inside Los Pinos which, until recently, was the official residence of the President of Mexico. The grounds are now free to visit in Chapultepec ever since the country's current President opted out of the lavish lifestyle of former leaders.
Watch a Performance at Palacio de Bellas Artes
For a truly memorable date night in Mexico City, catch a performance of Mexican folklore ballet at the Palacio de Bellas Artes. You and your loved one can enjoy an evening of live music at this beautiful concert venue while talented dancers perform an array of traditional dance routines that embody the Mexican spirit.
The show is arguably as spectacular as the building itself which is considered to be among the most photographed monuments in Mexico City. Inside Palacio de Bellas Artes you'll find two museums with various exhibits throughout the year as well as some of Diego Rivera's incredible murals.
Local Tip: To see the building in all its glory, visit the 8th floor cafe in the Sears building across the street and enjoy coffee with a picture-perfect view at the rooftop terrace of Finca Don Porfirio.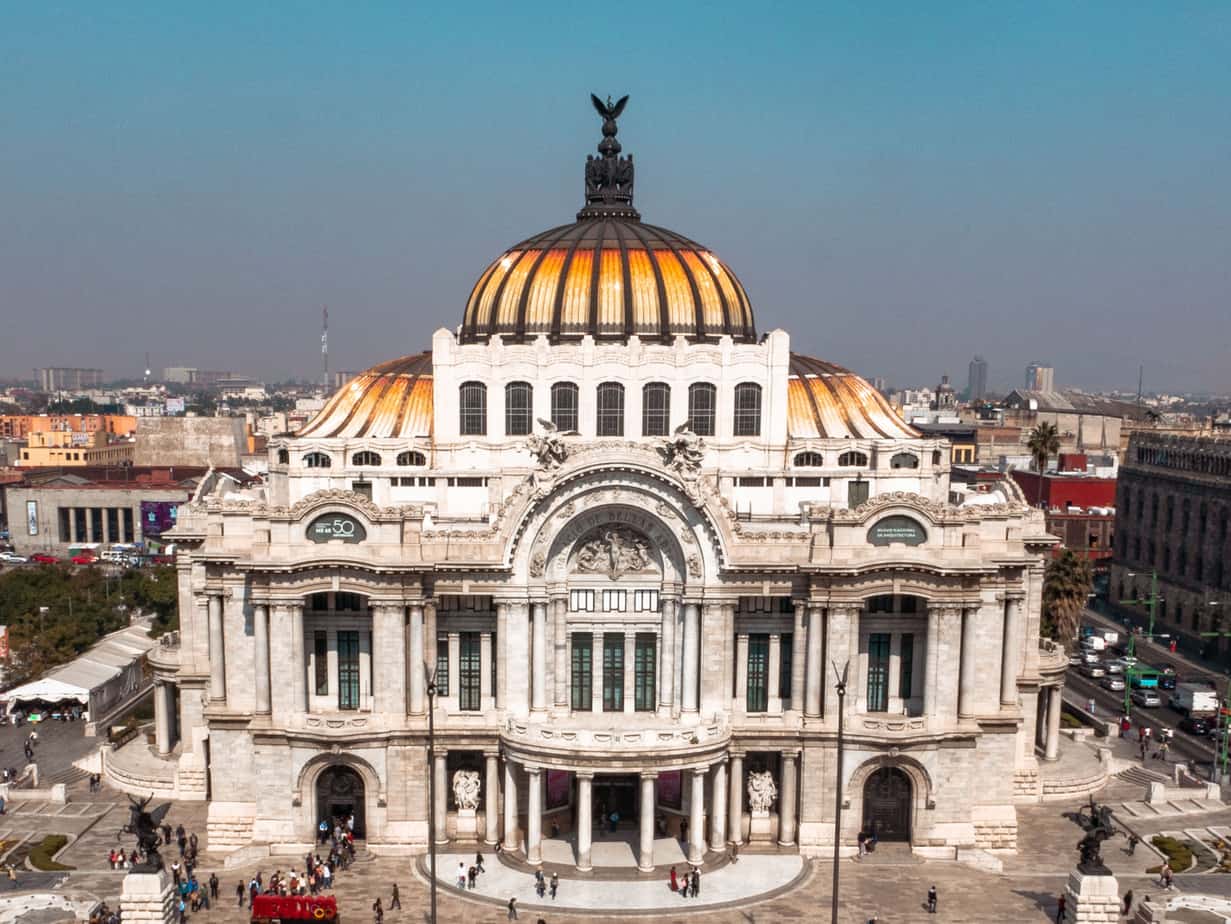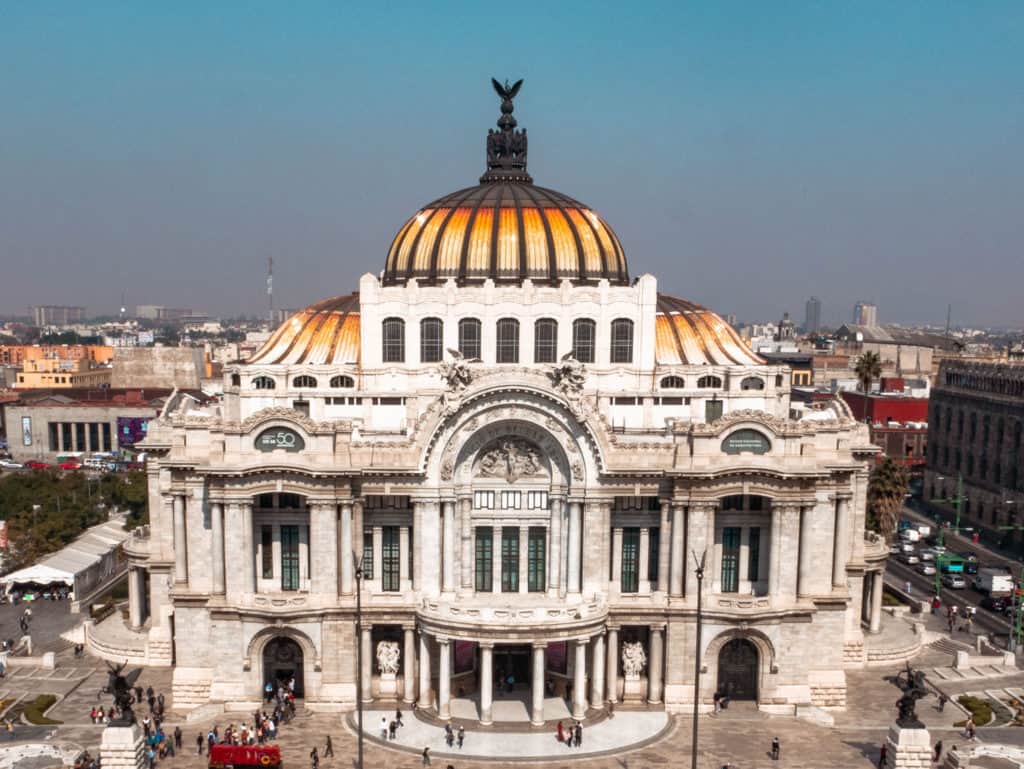 Spend a Saturday Afternoon at Plaza de la Ciudadela
Ciudadela Market in Mexico City is a popular spot to pick up unique souvenirs and handmade crafts and it's well worth planning to visit on a Saturday. The nearby Plaza de la Ciudadela is locally known as Plaza de Danzónas because every Saturday afternoon the square fills up with hundreds of dancing couples.
For over 20 years, lovers of the seductive Cuban dance danzón have been coming to Ciudadela to either practice or show off their moves. It's not uncommon to see men dressed in suits and women in heels as they move to the rhythm of the band playing. Most of the dancing couples are older but the atmosphere is welcoming so don't be shy to give it a try!
This is such a heartwarming and romantic tradition in Mexico City to enjoy as a couple and one that will likely inspire you to work on your moves together.
Celebrate on the Canals of Xochimilco
About an hour south of the city centre lies the colorful borough of Xochimilco. Sometimes referred to as the Venice of Mexico, the intricate system of canals here is famous for the colorful gondolas called trajineras.
The atmosphere at Xochimilco is certainly more festive than in Italy and many come here to celebrate everything from birthdays to weddings. This day trip from Mexico City can easily be done without booking a tour and you can up the romance by chartering your own private gondola, packing a bag with picnic essentials and speakers to play your favorite tunes.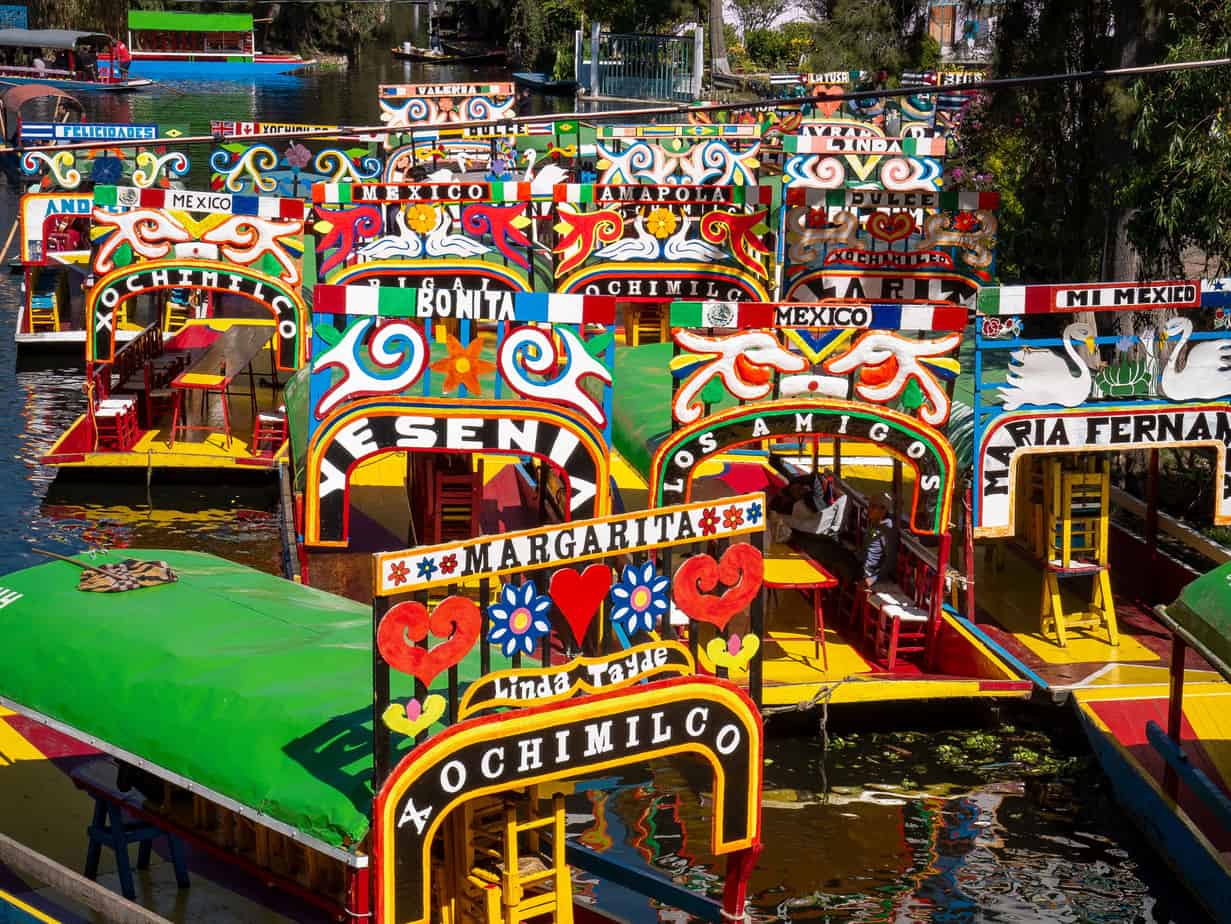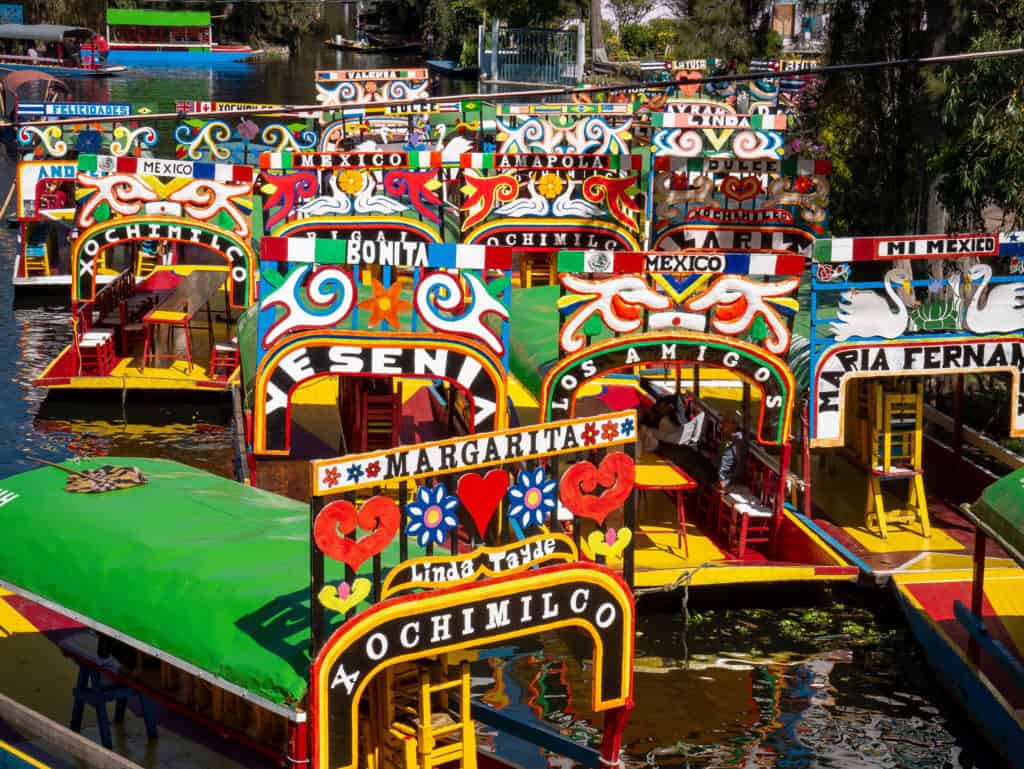 If you want to escape the fiesta, opt for a longer tour that will take you to some of the quieter ecological reserves along smaller canals.
Local Tip: This is the perfect setting to try a real Mexican michelada: beer mixed with lime juice, a variety of salsas and served in a salt-rimmed cup.
Get Serenaded by a Mexican Mariachi
If you can't sing to save your life, seek out a mariachi to play traditional Mexican melodies and serenade your significant other. Mariachi is a style of music played by an ensemble of musicians usually dressed in their finest charro outfits. Bands come out in full force once the sun sets at Plaza Garibaldi but you're also bound to see these talented men (and sometimes
women!) in the Centenario Garden of Coyoacan or on the canals of Xochimilco.
Not sure what to song to request? You can always get the band to play their personal favorites or ask for "algo romantico" to hear a romantic mariachi song. Some of our go-to picks are Cielito Lindo, Si Nos Dejan and Mexico Lindo y Querido.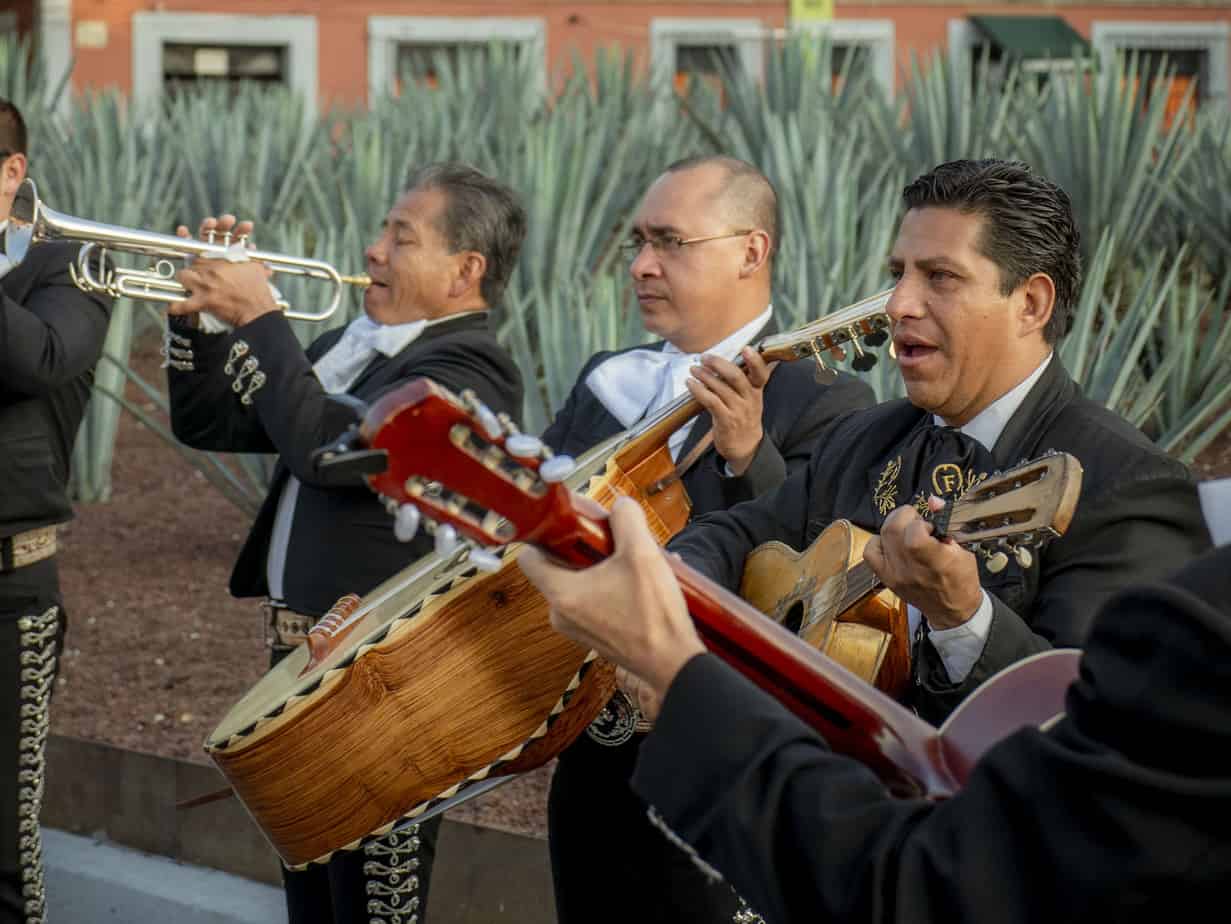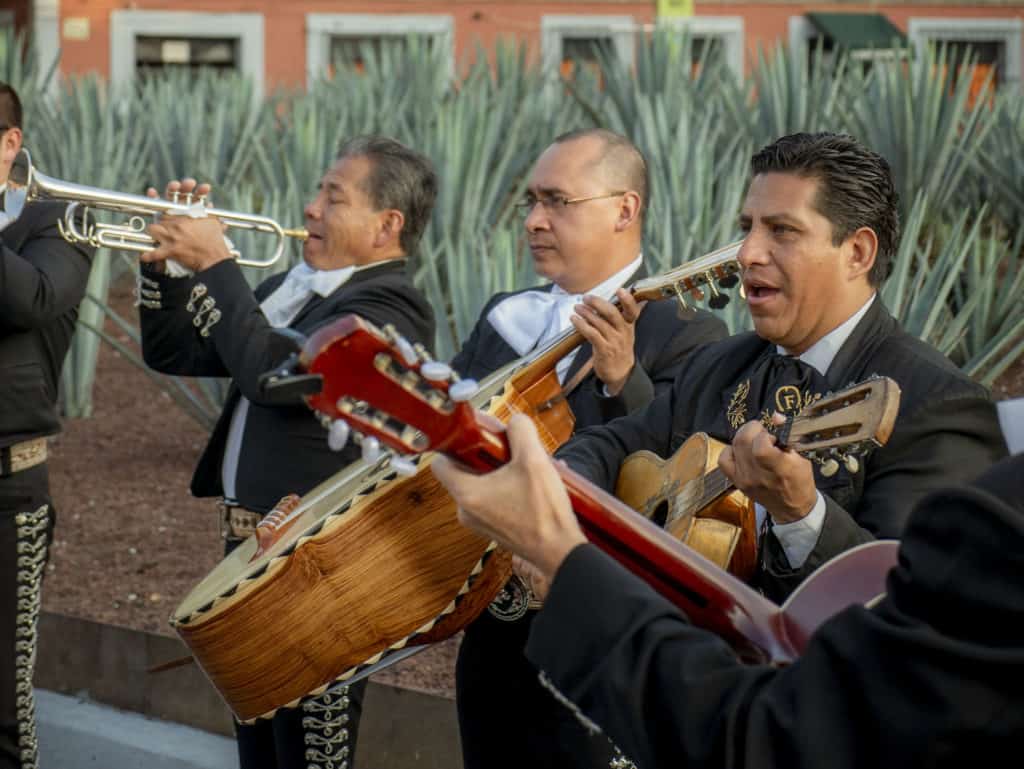 Local Tip: If you happen to be celebrating a birthday while in town, ask to hear Las Mañanitas which is the Mexican equivalent (and more elaborate version) of Happy Birthday.
Enjoy a Peaceful Bike Ride on Paseo de la Reforma
Few things stress me out as much as the thought of driving on the congested streets of Mexico City. But once Sunday morning comes around, some of the busiest roads, like Paseo de la Reforma, are closed to traffic for everyone to get moving and enjoy the outdoors.
The successful Muevete en Bici program is a perfect excuse to rent a bike and enjoy a leisurely ride around iconic sites like the Angel of Independence.
This activity is perfect for couples who like to keep active while traveling especially since there are so many routes to choose from throughout the city. We've written up a guide to help you plan your Sunday morning bike ride in Mexico City with tips on what to expect and where to get a free rental. You can also join the locals for a fun zumba or yoga class.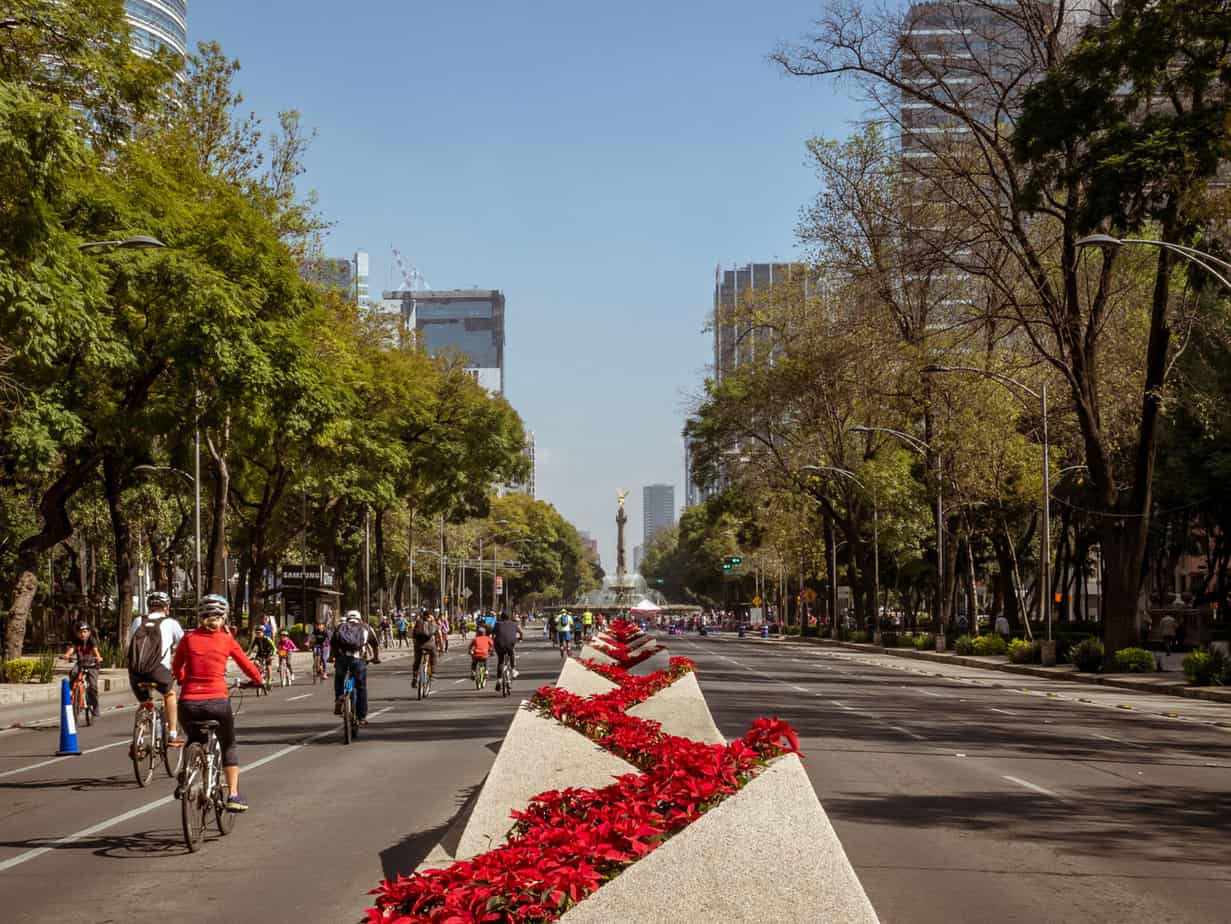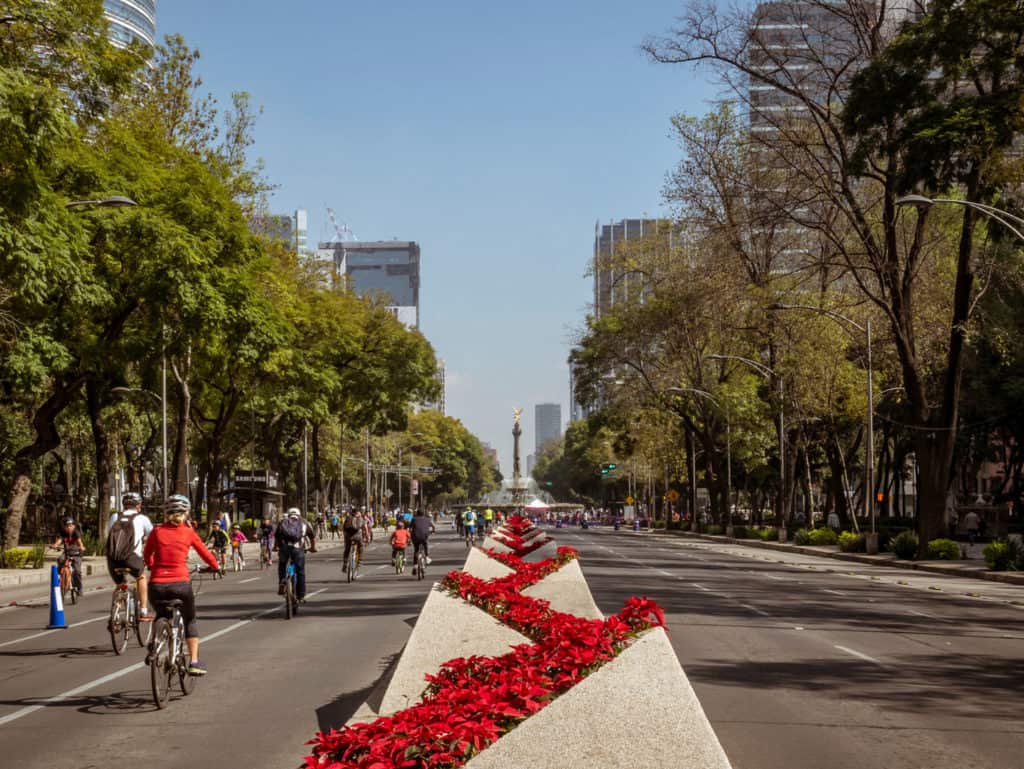 Take in the City Views at Sunset
A great way to wrap up a romantic day in Mexico City is by heading to one of the many rooftop bars or observation decks in time for sunset. Whether it's from a terrace overlooking the Zócalo or at the trendy rooftop bar of Hotel Downtown Mexico, you can reflect on your adventures of the day with your favorite drink in hand.
One of the biggest skyscrapers in Mexico City, Torre Latinoamerica, is a popular choice for its amazing panoramic view from both the observation deck and Miralto restaurant.
Another beautiful landmark is Monumento a la Revolución with a 360º observation deck and an even higher viewing platform. For a romantic (and early) start to your day, you can attend their Monumental Sunrise event that takes place once a month and gives you a chance to watch the sun rise over Mexico City together.
Local Tip: Wherever you decide to take in the view, make sure to have a look toward the southeast side of the city. On a clear day, you just might be able to spot two of the regions notable volcanoes: Iztaccíhuatl and Popocatepetl.
Author Bio: Felicia is one half of the travel couple known as Feather and the Wind. Originally from Toronto, Canada, her accounting degree collects dust in her old bedroom while she travels in search of hidden gems and local foods. She hopes to inspire others to see more of the world and shares practical tips and guides to offbeat destinations on her travel blog.
---