This post may contain affiliate links. Read our disclosure page for full details.
Paris, France is commonly known as the City of Love and that's not a nickname without reason. Paris is one of the most romantic places in the world. Many marriage proposals take place in this beautiful city and couples from all around the world travel to Paris to have the most romantic time of their lives. Thus, it's no secret that Paris is the place to be with the one you love.
There are many romantic activities, hidden gems, and sweet spots for couples in this magical city. Here you can read all about the most romantic things to do in Paris, to help you plan an unforgettable travel itinerary.
Ride metro 6
Paris has a very good metro network with sixteen lines. The metro is a very convenient way to travel through the city. Even though public transport usually isn't very romantic, in Paris it definitely is! Metro line 6 is especially great for lovers.
Between Passy and Bir-Hakeim you have a gorgeous view of the Eiffel Tower! The metro stop Bir-Hakeim is very close to the Eiffel Tower. So, it's also very convenient to travel with this metro line.
It's so romantic to be in the metro and have this stunning view. So, sit down in the metro and have a lovely ride together!
Furthermore, from the bridge Bir-Hakeim you also have a great view of the Eiffel Tower.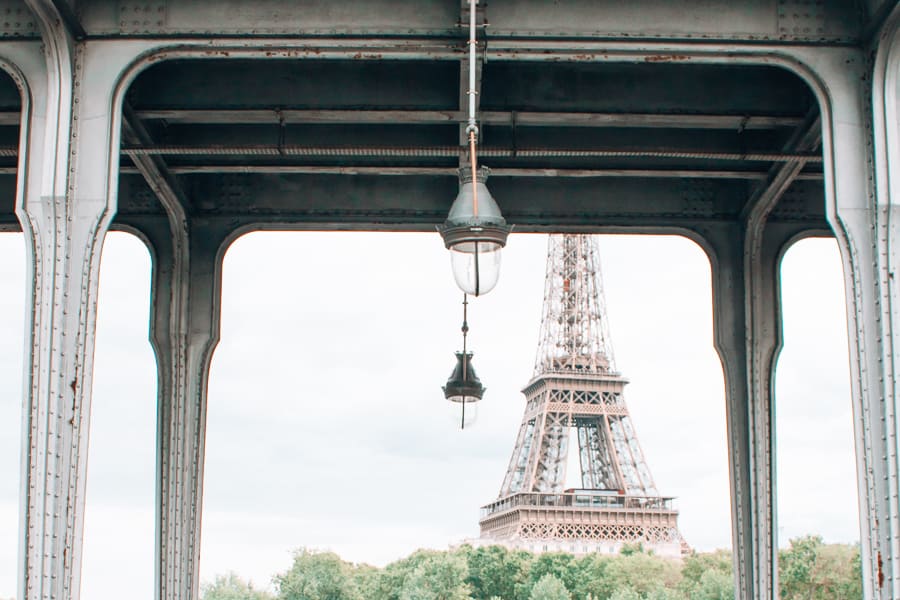 Ice skate underneath or in the Eiffel Tower
If you consider travelling to Paris in winter, then that's definitely a good idea! Paris is very romantic in winter. Especially in December, Paris is very magical. There are many beautiful decorations in the city. Furthermore, the cold weather makes Paris also a bit more magical than it already is.
There are many great winter activities in Paris. For example, there are great Christmas markets.
But, by far the most romantic thing to do in Paris in winter is to go ice skating underneath or in the Eiffel Tower!
These two ice rinks are very special, as you have a gorgeous view of the iron lady. Whether you're very good in ice skating, or you're just a beginner, it's such a fun activity! You can rent your ice skates at both rinks.
Go for a cruise on the Seine
Another one of the most romantic things to do in Paris is to hop on board of a boat and cruise along the Seine. The Seine is the river that passes through the city. From the water you can see many of the city's landmarks while you sit inside with your partner. For example, you see the Eiffel Tower and the Notre-Dame while on board. What's an even more romantic experience is to have a lunch or dinner cruise. During this cruise you get the experience of French food and live music, while the most romantic city goes by. Relax, have fun and most importantly enjoy the romantic experience while on board!
Find your perfect book at Shakespeare and Company
The bookshop Shakespeare and Company is the cutest bookshop in Paris. It is close to the Notre-Dame and you can see a lot of English-language books here. It is a very cosy and romantic place because it is very tiny from the inside. Furthermore, the upper section of the store holds many classic books that are for reading only. What's great is that you can try to find one of your favourite books here and read it together in this Parisian setting. Furthermore, if you are finished at the bookshop, you can go outside and walk along the Seine!
Do a day trip to Versailles
When you are in Paris you should also really consider doing a day trip to Versailles. This is a city very close to Paris and you can easily reach it. What makes this place special is the Palace of Versailles! This was the official royal residence of France for more than 100 years. What's more romantic than a visit to a fairytale-like palace? You can see the elegantly decorated interior that is lovely to stroll through with your loved one. Furthermore, the palace garden is spectacular and the perfect place for a romantic walk.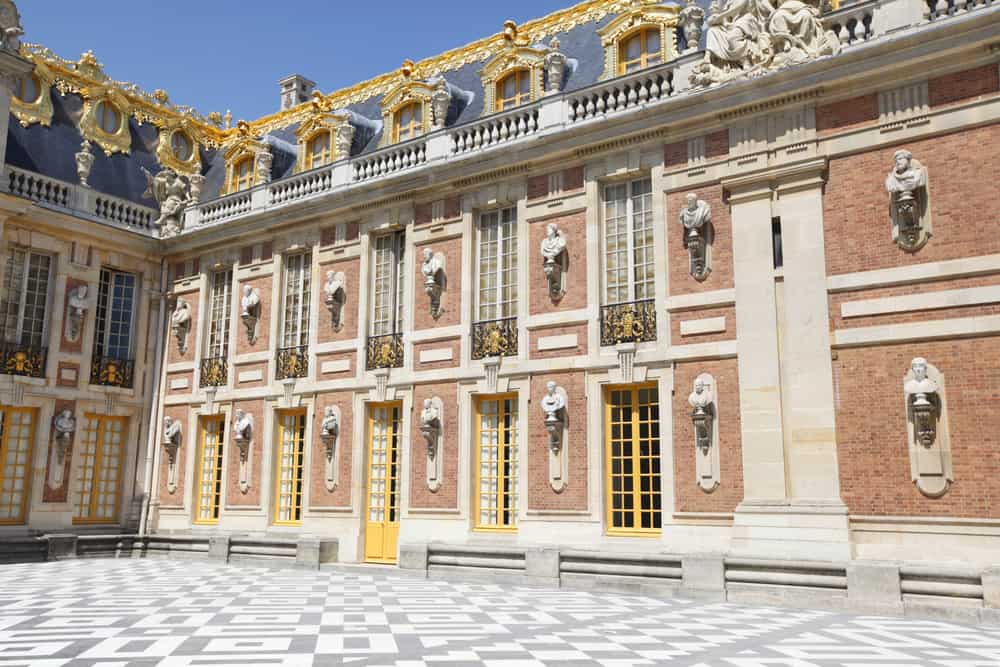 Admire art at Musée d'Orsay
Musée d'Orsay is one of the best museums in Paris. At this museum, you can see many French artworks that were made between 1848 and 1914. For example, there are paintings and beautiful sculptures. There are works from very famous artists. For example, you can admire art from Van Gogh, Monet and degas here.
The museum is very popular, with millions of visitors per year! It's very romantic to spend some time with your partner here and admire the beautiful art. Also very interesting to know is that the building of the museum used to be a railway station! This makes the museum even more unique.
Have a picnic at the Jardin des Tuileries
The Jardin des Tuileries is a beautiful public park situated between the Louvre museum and Place de la Concorde. This is a great place to end your day in the Louvre museum. Also, for a romantic stroll in the middle of the centre, this is one of the best places. Furthermore, it is a lovely place for a romantic picnic. You can sit in the grass underneath the trees or choose a spot near the water fountain. Either way, you are going to have a great time with your partner. After the picnic, you can walk a bit further and go for luxury shopping at the Champs-Élysées!
Do a photoshoot
Doing a photoshoot with your partner in Paris is very romantic. There are many photographers that offer photoshoots in front of the Eiffel Tower or in other places in the city. But, you can also do a photoshoot with your own tripod.
Paris is one of the most popular places in the world to take photos. If you're going to do a photoshoot here, you should definitely check out the best photo spots in Paris.
It's a very romantic thing to do, as you guys will have lots of fun together while making the photos. Besides that, it's also a great memory of your time in Paris!
Stroll through the streets of Montmartre
Montmartre is a lovely area in Paris. There are many beautiful sights located here. For example, here you find the Sacré-Cœur. It's one of the most famous sights in Paris and definitely a must-see when you're in the city! The architecture of the church is amazing.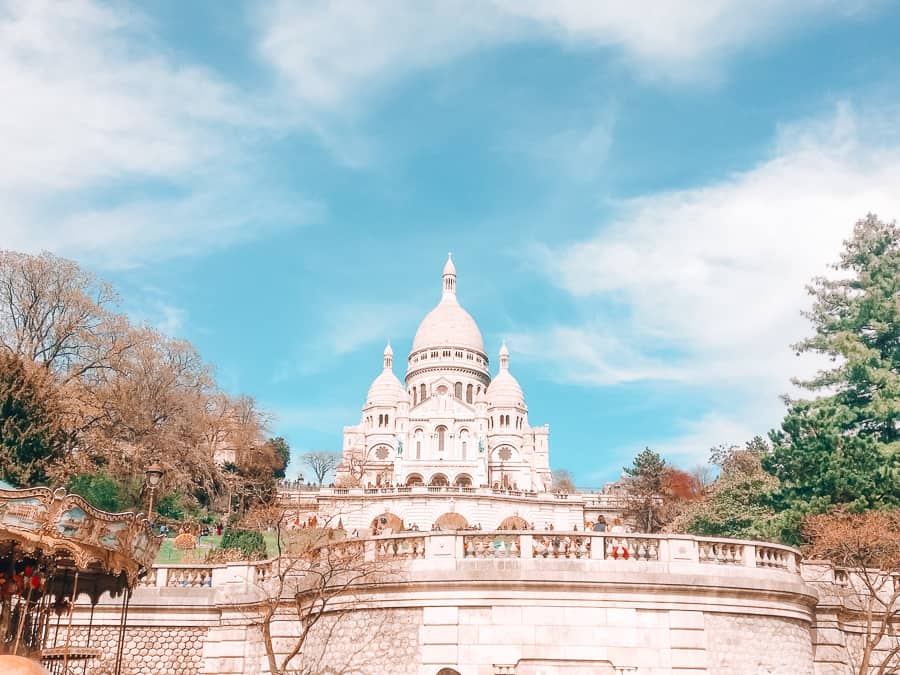 You can also go inside the Sacré-Cœur. Furthermore, even more romantic is to climb the Sacré-Cœur. Once you're on top of it, the view over Paris is unbelievable!
Besides that, Montmartre has so much more to offer. There are several cute buildings that you should definitely see. For example, La Maison Rose is a cute pink building.
Moreover, the whole atmosphere in Montmartre is very good. There are cute places where you can have a very romantic breakfast.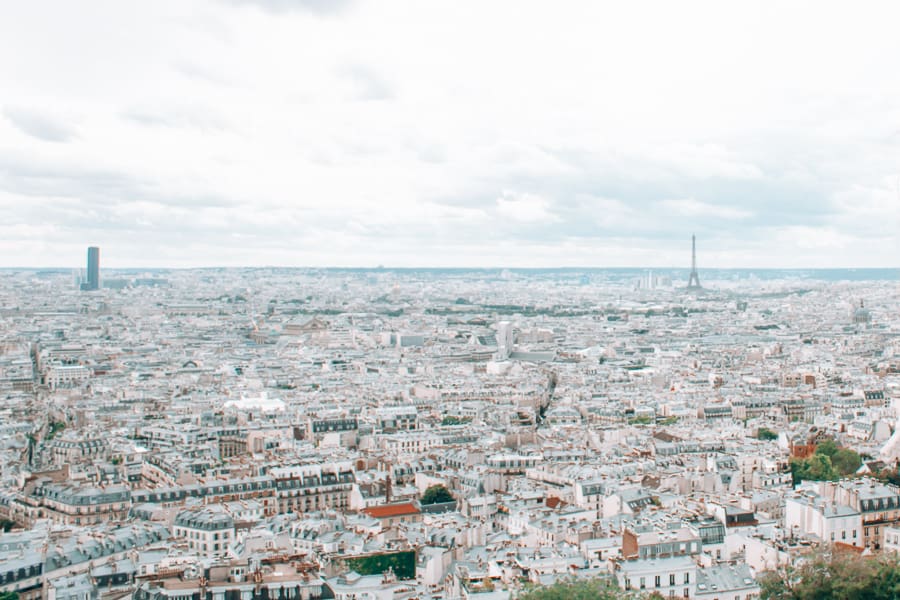 Taste some sweets (macarons)
Another romantic thing to do in Paris is to taste some of the sweets in the city. Paris has some well-known sweets that you and your partner have to try when you go here. One of the best sweets is the Macaron! It is a really tasty treat. Some of the ingredients are icing sugar and almond meal.
They come in many colours and flavours. For example, you can have chocolate, salted caramel and vanilla. Choose a few of the ones you both like to taste and discover which one is your favourite one!
Shop at the covered passages in Paris (when it rains)
Paris has several covered passages. These passages are very typical for the city and they look gorgeous! It's so much fun to go to these passages and discover all the shops located there. Especially when it's raining, this is the best thing to do in Paris. You can also find some cute cafes inside the passages, making it even more romantic.
One of the most beautiful passages is Passage des Panoramas. It is the oldest passage of all covered passages in the city. Furthermore, it's even the oldest commercial passageway that's covered in Europe! This makes it even more special. Passage des Panoramas is located in the 2nd arrondissement. The atmosphere there is great and the shops are lovely.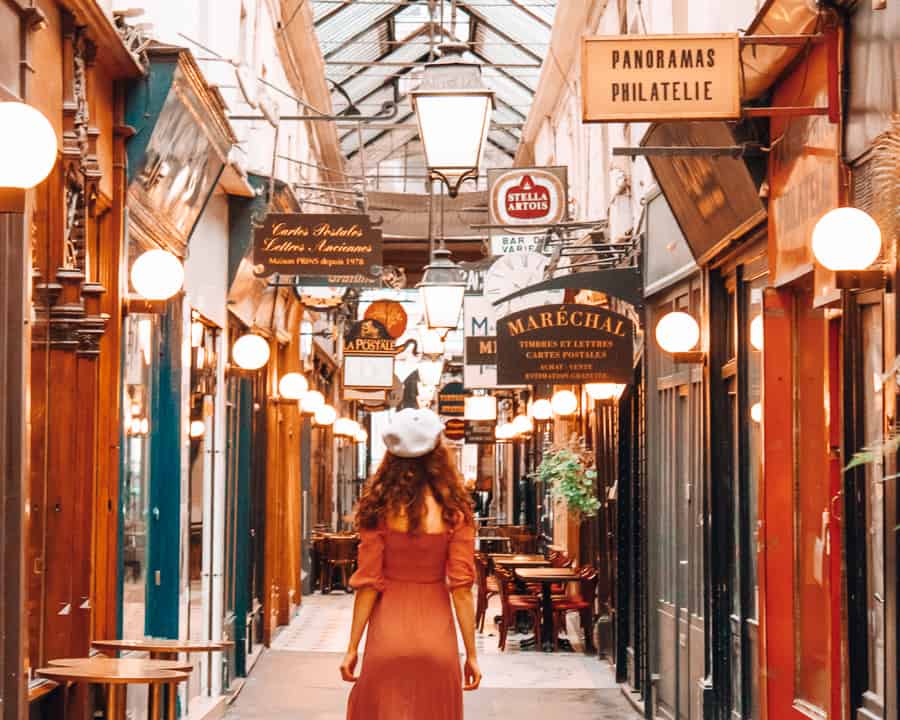 Go to Le Studio 28 for a vintage cinema
France is the birthplace of cinema, so if you are in Paris, a great activity is to see a movie! There are so many cinemas to choose from in Paris, but for a romantic experience, you want a really special place. Le Studio 28 is such a place. This is a rather small and vintage cinema. You can go to a well-known big budget film, or you can choose for a classic French or independent movie. Because of the coziness of the place and the vintage feeling, this is a very romantic place to go!
Enjoy a Cafe with an Eiffel Tower view
What's more romantic than sitting in a Parisian cafe or to see the Eiffel Tower with your loved one? Doing both at the same time! You can do so at Cafe de l'Homme. This is an amazing cafe where you have one of the most beautiful views over the Eiffel tower! Furthermore, the cafe serves very delicious coffee!
You will definitely have a romantic experience in Paris! It's one of the most beautiful places in France to travel to, so I'm sure you'll have a good time!
---
About the author: Dymphe is the creator of Dymabroad. She is a travel blogger and influencer who loves to share her travels. She wants to inspire others to travel to the most beautiful destinations. Also, she wants to help them to get the most out of their trip!
---
Read these next:
---