This post may contain affiliate links. Read our disclosure page for full details.
This is a guest post by Chandre of Both Paths.
Romance can be found on every continent and in every city. But some destinations are especially romantic. Cape Town fits this description. Ever dreamed of having the PERFECT time of your life with the person you love? Here are 19 ways to celebrate romantic moments with your partner in an amazing part of South Africa. These romantic things to do in Cape Town will make your holiday utterly blissful.
Considering a South African honeymoon? This post will make you swoon.
Sunset Boat Cruise
Start off your romantic getaway in Cape Town with a serene sunset boat cruise. You'll have a unique and breathtaking romantic experience with an ocean breeze and magnificent sunset as your backdrop. Sink into your partners arms while drifting through the ocean watching the sunset. No matter where you go to, you are guaranteed an unforgettable time.
Head to the Tip of Africa
The Cape Peninsula is rocky cliff that extends out into the Atlantic Ocean at the southern-western point of the African continent. The Southern end of the Cape Peninsula are Cape Point and The Cape of Good Hope. There are so many things to see when driving to the Cape Point. You can experience one of the highest cliffs and fresh air, 1200 species of indigenous plants, various small mammals, zebras and if you are lucky even the South African's largest bird – the ostrich. The Cape of Good Hope has brilliant sceneries for hiking, biking, swimming, diving, surfing, fishing, animal watching all over the reserve. The road from the Cape of Good Hope Nature Reserve at Cape Point takes you past Smitswinkel Bay and Millers Point to Simons Town.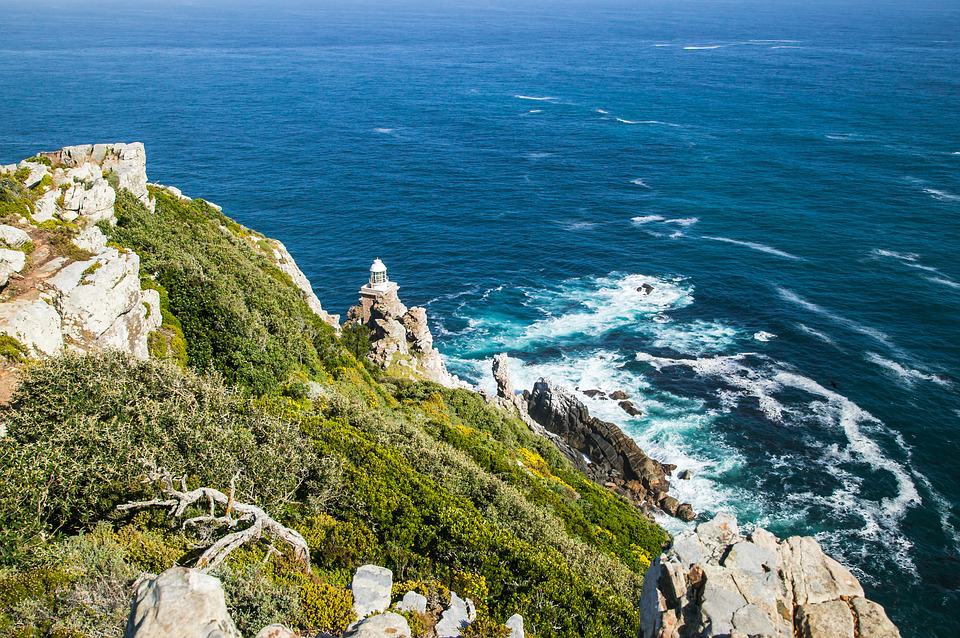 Couples Massage
Cape Town has a lot to offer when it comes to top retreats and spas. Make sure to treat yourself and your loved one to a breakaway in the city centre or wine lands where you can literally feel the peace and tranquility.
Table Mountain Cableway
Table Mountain is one of the most visited destinations in Cape Town. (Here's a guide on hiking Table Mountain). If you are scared of heights, this is the best time to get over your fear and hold your partner's hand. Let your fears and nerves go when you stand on top of Table Mountain and take a selfie with your partner with the most epic of views in the background.
Pick Strawberries
In the heart of Stellenbosch you can pick your own strawberries. All you need is yourself and your loved one for this. It's a simple activity, but full of fun for the two of you.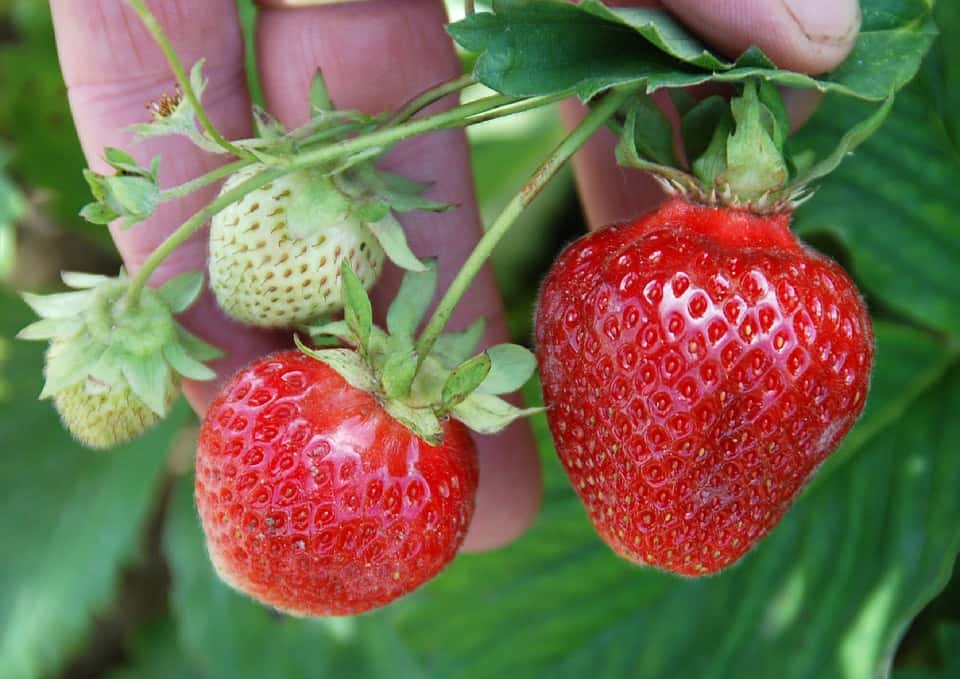 Open Air Cinema
This is the best time to bring out the blankets and picnic basket with your loved ones and get lost in the the stars while watching a movie on a big screen in front of you.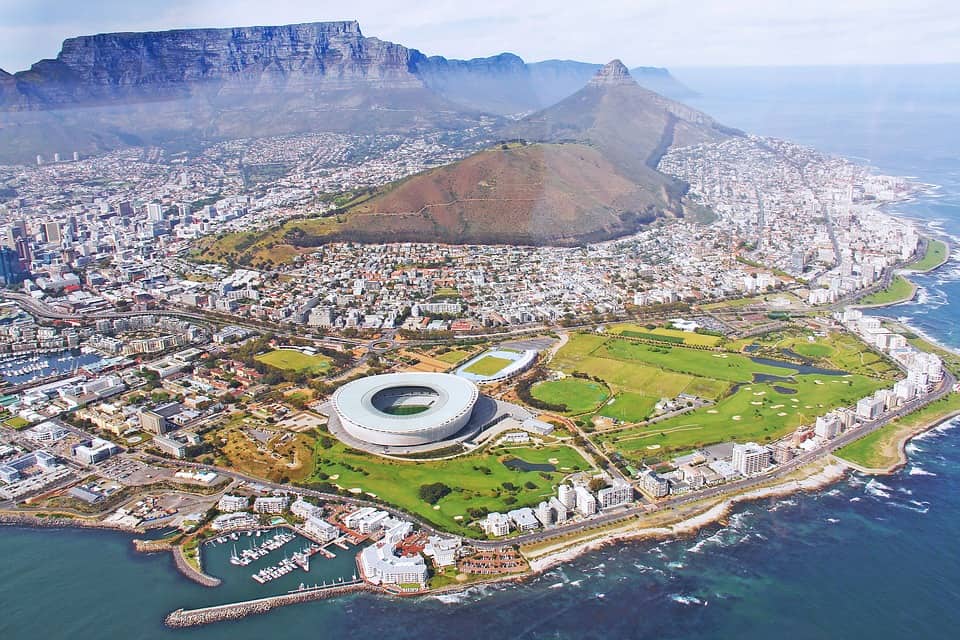 Helicopter ride
Have you ever wanted to feel like you are in the movies…or on cloud 9 with your significant other? Take a ride and experience a breathtaking view over Cape Town. This is a luxury experience—perfect for a Cape Town honeymoon or other adventure.
Wine Tour
Experience the Cape Winelands for its favorite wine gatherings. Visit over 800 of the best and oldest wine farms and relax while you sip on various delicious types of wines with great company and breathtaking views.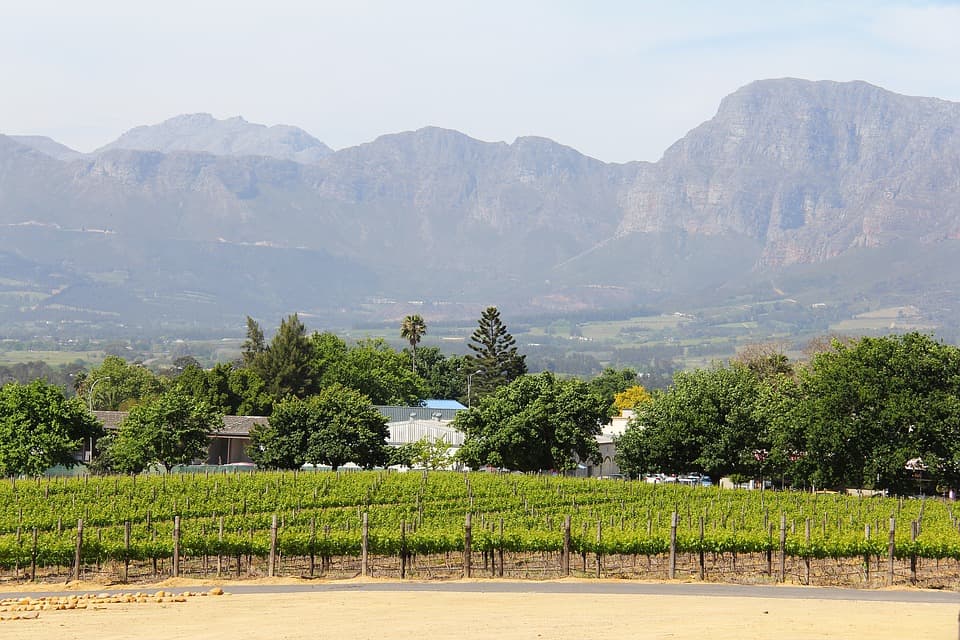 Lunch on Signal Hill
Signal hill is one of our favorite places to go. Pack your lunch basket and take your significant other on the hill and watch Cape Town's spectacular sunsets. If you are brave you might even want to go paragliding off Signal Hill. This is definitely one of the most fun things to do in Cape Town for couples.
Horse Riding on the Beach
Ride a horse along Noordhoek beach on a sunny day. Enjoy the beautiful white sandy beach and ocean breeze. Truly a romantic time.
Hot Air Balloon Ride
A bucket list experience for couples. A lot of people probably wonder how a hot air balloon stays in the air ? What if you had to fly one yourself? Imagine yourself with an incredible view with your loved one.
Psst: Check out this other post on great things to do in Cape Town!
Sundowners
No matter which side of Table Mountain you go to you will always experience a breathtaking sunrise/sunset. Cape Town never disappoints.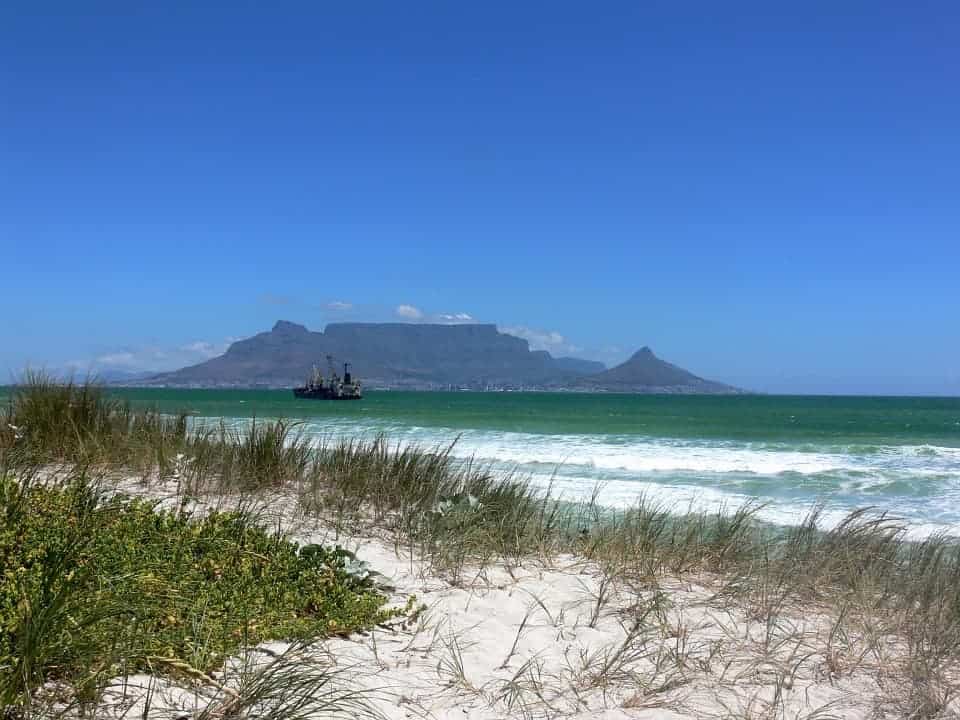 Dinner on the Coast of Africa
Wherever you walk or drive along the streets and or the beaches of Cape Town your eye will always catch the most interesting and cosy restaurants.
Hike Lions Head
If you feel brave and fit you can hike up lions head and experience the view over the whole of the city of the twelve apostles and Table Mountain. It is the perfect moment to propose to your wife to be or just to celebrate that you made it to the top.
Picnic at Kirstenbosch
Kirstenbosch Botanical Gardens is peaceful and breathtaking for it's views, stunning flowers and surroundings. You should definitely take your time exploring the garden. Musical concerts are held on the lawns at Kirstenbosch National Botanical Gardens, on Sundays from the end of November until the beginning of April. It is definitely a stunning place to visit with your family. Who would not want to end of their Sunday enjoying some of South African's best live music with a bottle of wine and picnic basket, watching the sun slip in behind the mountains.
Safari
Ready to hop straight off a beautiful sun-kissed beach onto a thrilling Big Five drive? Experience Aquila, a private game reserve 2 hours from Cape Town which has been recognized as one of the 24 things to do in the Mother City. There are day trips safaris, horseback safaris, quad bike safari, overnight and fly-in safaris, 4 x 4 trails, fishing and weekend breakaways where you get to meet Africa's Big Five i.e Buffalo, Rhino, Lion, Elephant, Cheetah.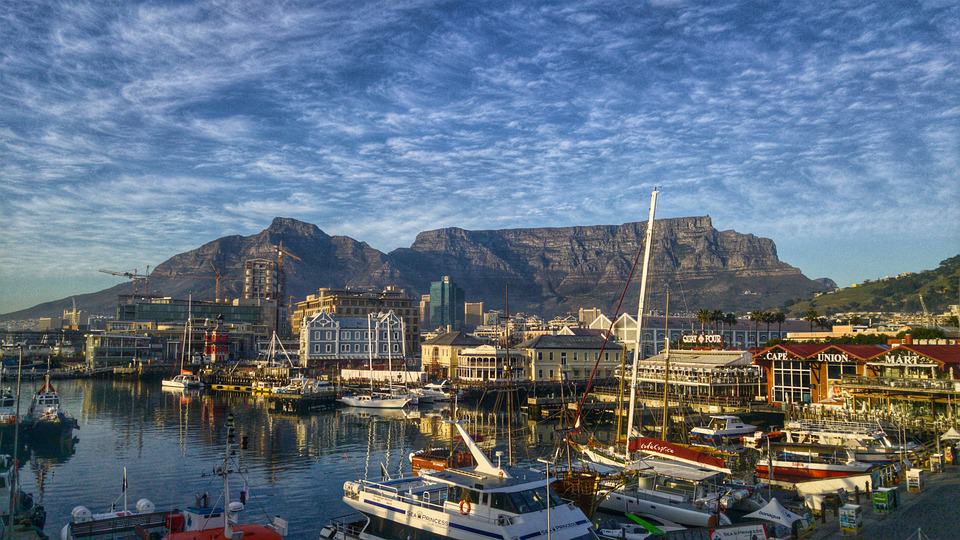 V&A Waterfront
The Victoria & Alfred Waterfront is situated in the heart of Cape Town and attracts more than 23 million visitors a year which has so much to offer. It has plenty of everything for everyone and is thought of as a shopping destination. All the shopping is likely to work up an appetite with more than 70 restaurants to choose from with breathtaking views of the harbor. Before you end your night off, treat your kids to a ride on the Cape Wheel with a spectacular 360 degrees view of the city.
Bo-Kaap
The Bo-Kaap or as locals know it… the Malays Quarters is well known for its beautiful cobbled stone streets. Packed with full history and culture. With too much to see, taste and explore.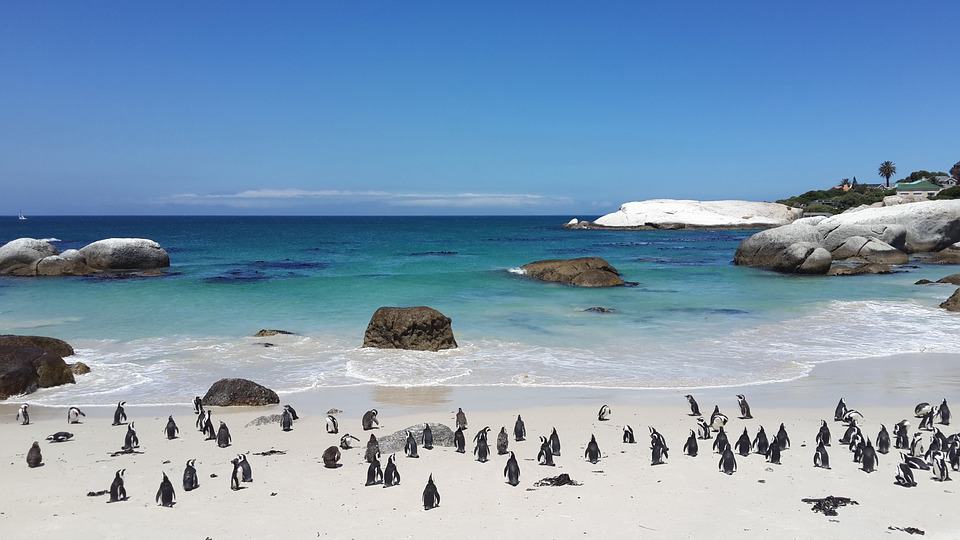 Meet the Penguins Face to Face
Who wouldn't want to visit a beach with crystal clear waters, white sand and granite rocks and even meet penguins? Meet the penguins about 45 minute drive from Cape Town. Boulders beach is a touristy beach and spoils you with a colony of African Penguins located in the Cape Peninsula near Simon's town. It is the only place in the world where you can get close to African Penguins but not too close because their beaks are razor sharp. These penguins are monogamous which means they have the same partner for their whole life. When visiting the Penguins you get to visit them in their own habitat that no zoo experience can compare to and experience how entertaining they are in real life than you probably imagined them in
the first place. You could look at them waddle all day and even consider taking one home because of their cuteness.
---
Have you been to South Africa? What would you add to this list of romantic activities in Cape Town?
---
Author Bio: I met Maria while she was traveling in South Africa. We fell in love through traveling, and now run our own blog both-paths.com together. Both-Paths is a blog that we want to prove that traveling is for everyone. Right now we are exploring more of Africa after we visited Maria's home country, Norway. It is the fifth country we have traveled together since we met eight months ago and that is only the beginning.
Follow Chandre & Maria on Social Media:
---
Pin this post to save for later!