*Links in this article may be affiliate links, from which we may earn commission. See our Privacy Policy for full details.
When one thinks of the most romantic places on earth, Venice, Italy is high on the list. The city is a living postcard, and you don't have to look far to find places and activities to kindle the love in your relationship. This list of the most romantic things to do in Venice will help you plan your trip!
The following is a guest post from Kyntra of Married With Fernweh, with added content by Two Drifters.
Just being in Venice is romantic. Performers are everywhere, and the water and architecture are beautiful. On average, 20 million people visit Venice every year, and with the talk of this beautiful city sinking, we felt that we should visit before it is too late.
With so many tourists in the city, we decided to spend our days on other small islands and enjoy the city early in the morning and in the evening. We only spent one full day in Venice but felt that it was enough time to see what we wanted to see and enjoy the romantic ambiance.
Many people stay on the mainland and take the train to Venice, but to maximize our time, we stayed in the city. It's not hard to have a romantic trip in Venice, but adding these five things to your itinerary will definitely add to the romance.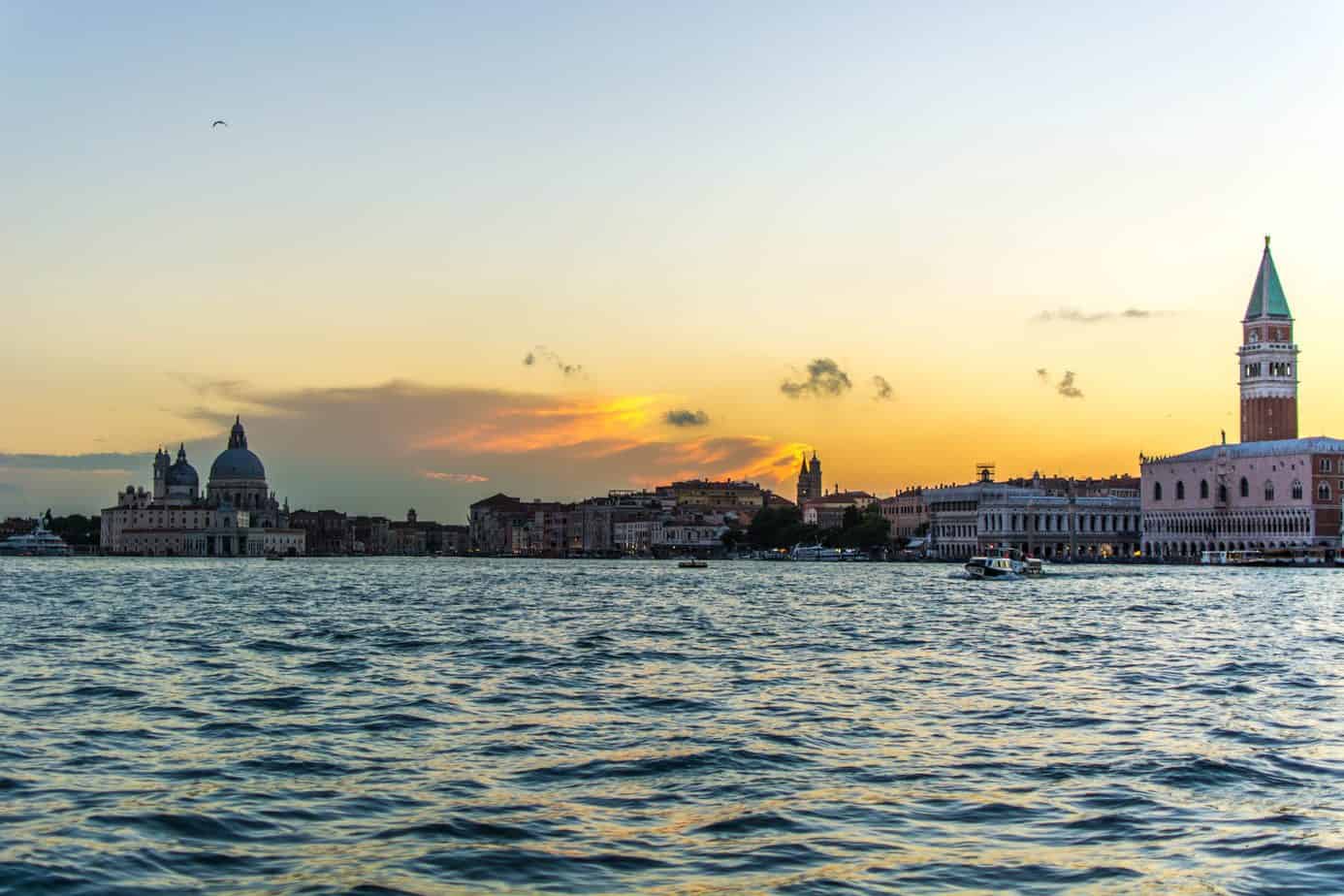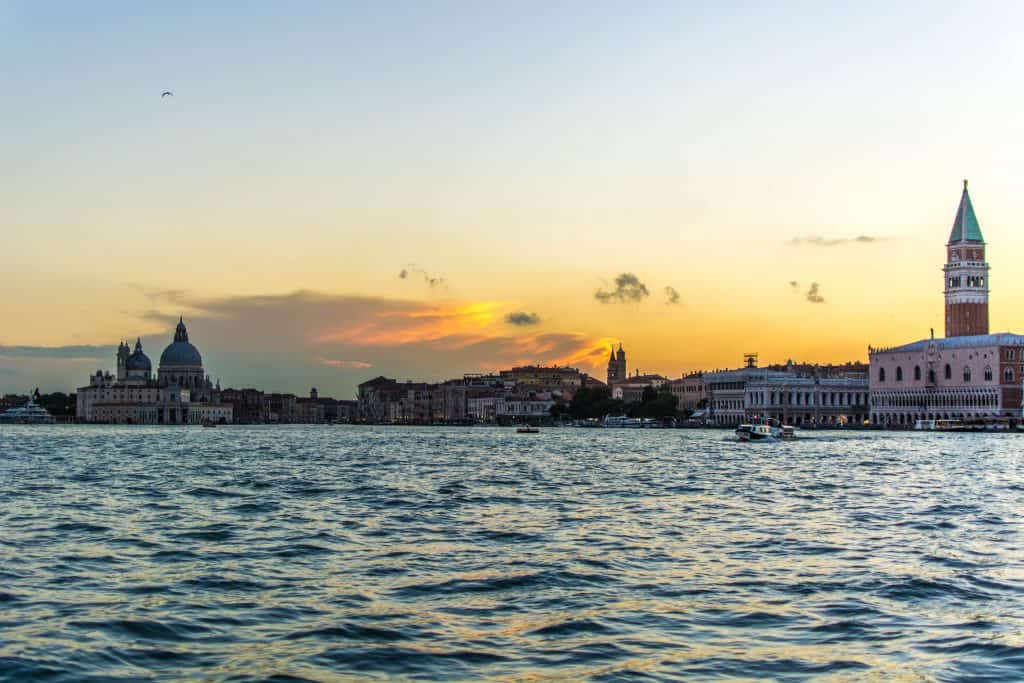 Cruise the Canals
Taking a ride in a gondola is the quintessential romantic Venetian experience. It is pricey, however, at 100 euros for a 40-minute evening ride. Fortunately, there are less expensive alternatives.
Two Drifters note:
Visitors to Venice recommend hiring gondolas in areas away from the Grand Canal in order to avoid the Canal's crowd of boats and to see areas of the city less visited by tourists. Prices for daytime and evening rides differ, and gondoliers charge more for trips over 40 minutes. Updated rates can be checked here. Save on your ride by sharing the gondola with others–they carry up to a half dozen passengers–though this may cut down on the romance factor a little.
Check out more ideas in this 2 day Venice itinerary from our friend Kate.
Ride in a Vaporetto
One option is a vaporetto. These aquatic buses are Venice's transportation system. Catching a ride in a vaporetto is easy, and we found the trip to be just as beautiful as a gondola cruise. Make sure to stamp your ticket before the first ride because they do check. There are many different fare options that you can check here. We chose the Rolling Venice Card–three days of unlimited vaporetto use for 22 euros, available for travelers ages 6 to 29.
I recommend downloading Rick Steve's app and listening to his audio tour. We sat on the vaporetto and toured all of Venice by boat while listening to the city's history. It is a little less romantic than a gondola, but much more affordable and the views are just as pretty.
Two Drifters note:
While far cheaper than a gondola, vaporetti fares are still high; a single one-way adult ticket costs 7.50 euros as of this writing. Another way to see the city and save on funds is to take a walk. As cities go, Venice is small, and strolling from place to place–or just wandering, as discussed below–is a fine and romantic way to experience this historic place.
Travel in a Traghetto
One alternative to a gondola that more closely matches the gondola experience is a traghetto. This is a less luxurious version of a typical gondola that is controlled by two oarsmen. Locals use these in places where there isn't a bridge, stepping in and remaining standing as the boat crosses the waterway. The cost is two euros per ride.
Whatever mode of transportation you choose, be sure to take part in one of the most romantic experiences of Venice: being on the water.
Two Drifters note:
Traghettos are used to cross Venice's Grand Canal. Thus, rides on them are brief. Still, they are inexpensive and offer an affordable way to get a nice view of the city from its most famous waterway. As operating hours can be unreliable, we recommend checking out the more consistently operated routes as described in this primer on traghettos.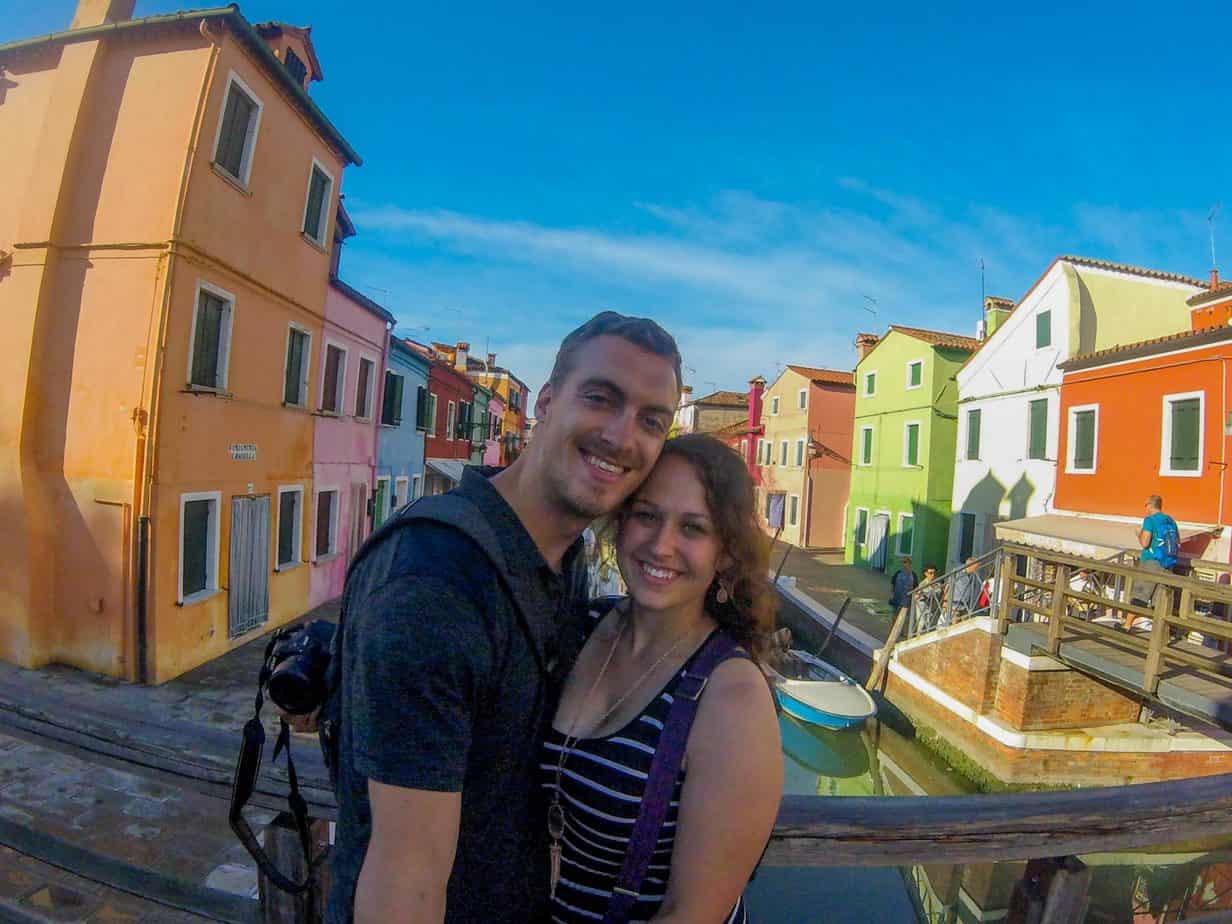 Visit Burano
The best part of this colorful island is strolling down the streets, looking at all of the lace made here. We took the vaporetto to Burano, and while there wasn't a great variety of activites, just walking around is mesmerizing. There are far fewer people in Burano than in Venice or Murano, and this freedom from crowds made our experience much lovelier.
The island is only a 30-minute ride from Venice on the vaporetto, but make sure to check the time so you can get back before the vaporetti stop running.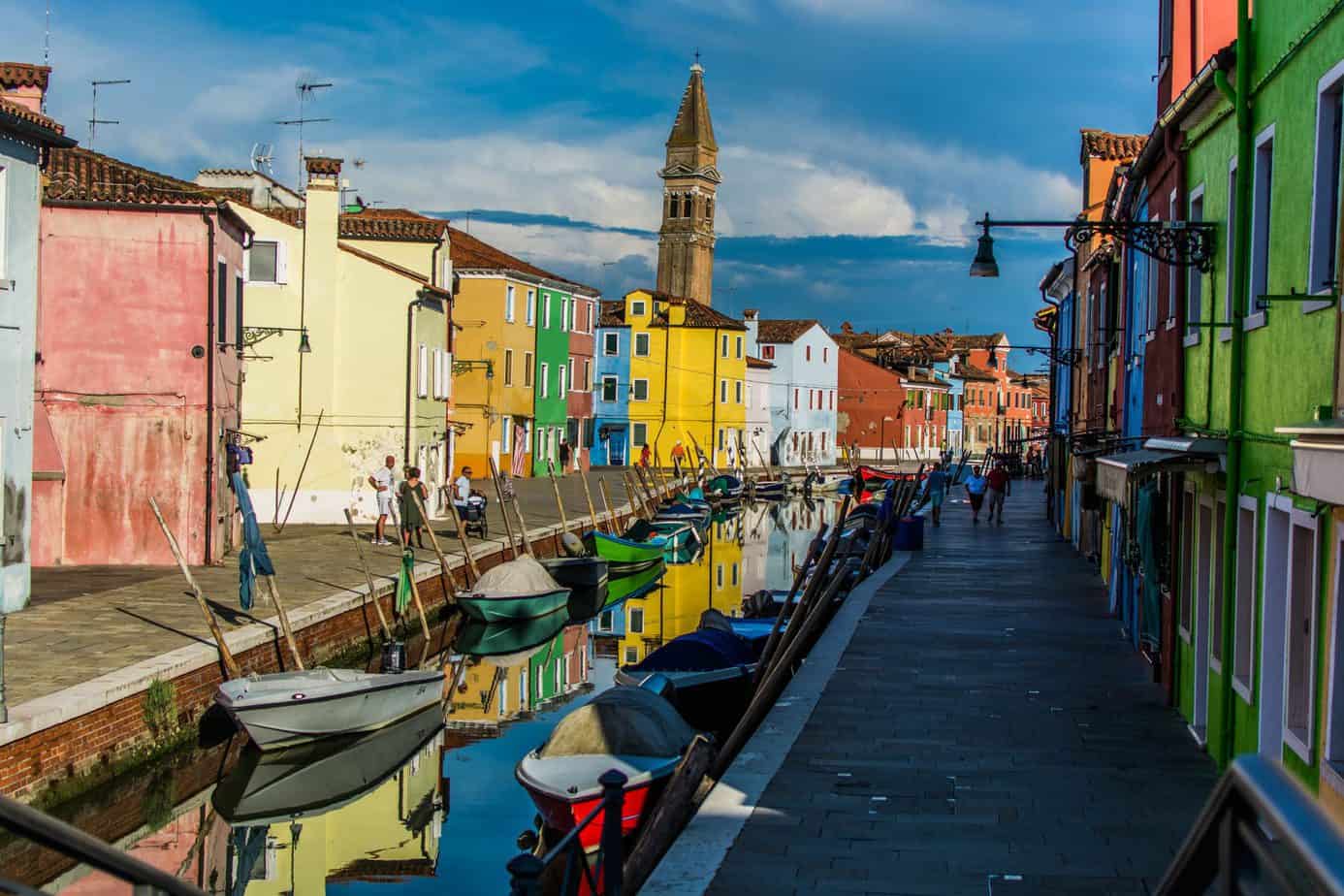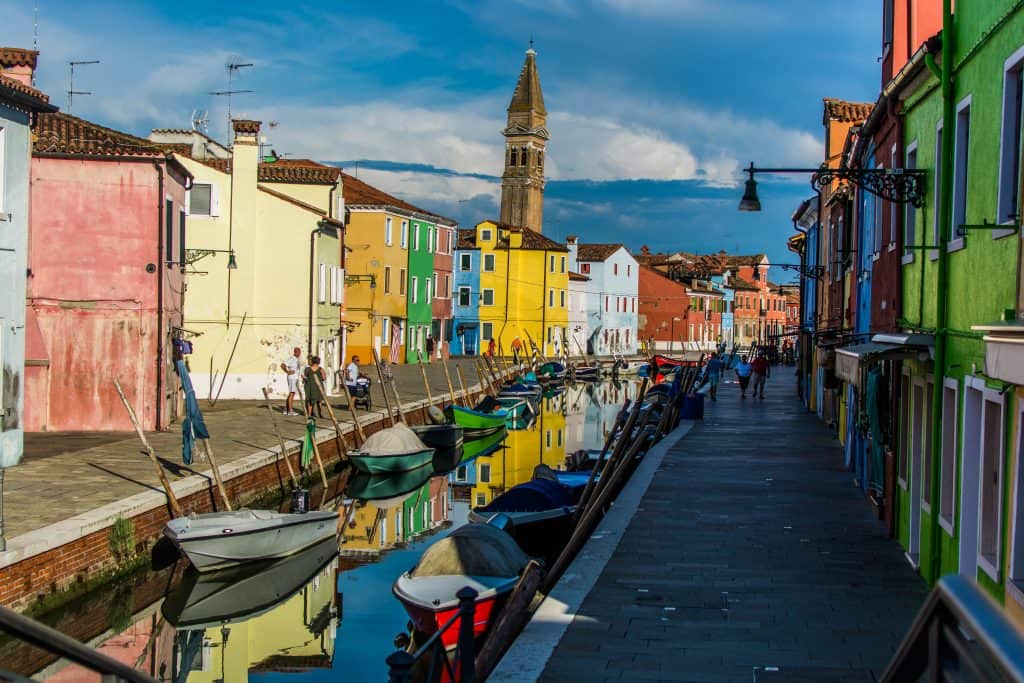 Sharing a meal has always been a way of bringing people together. Having wine, pasta, and dessert in Venice, while being serenaded among the most beautiful buildings, is a very romantic experience. Try the lunch buffet at Taverna al Remer or Alle Testiere for delicious seafood!
Two Drifters note:
The choices for where to eat in Venice are nearly endless. Here is a helpful rundown of some of the best eateries.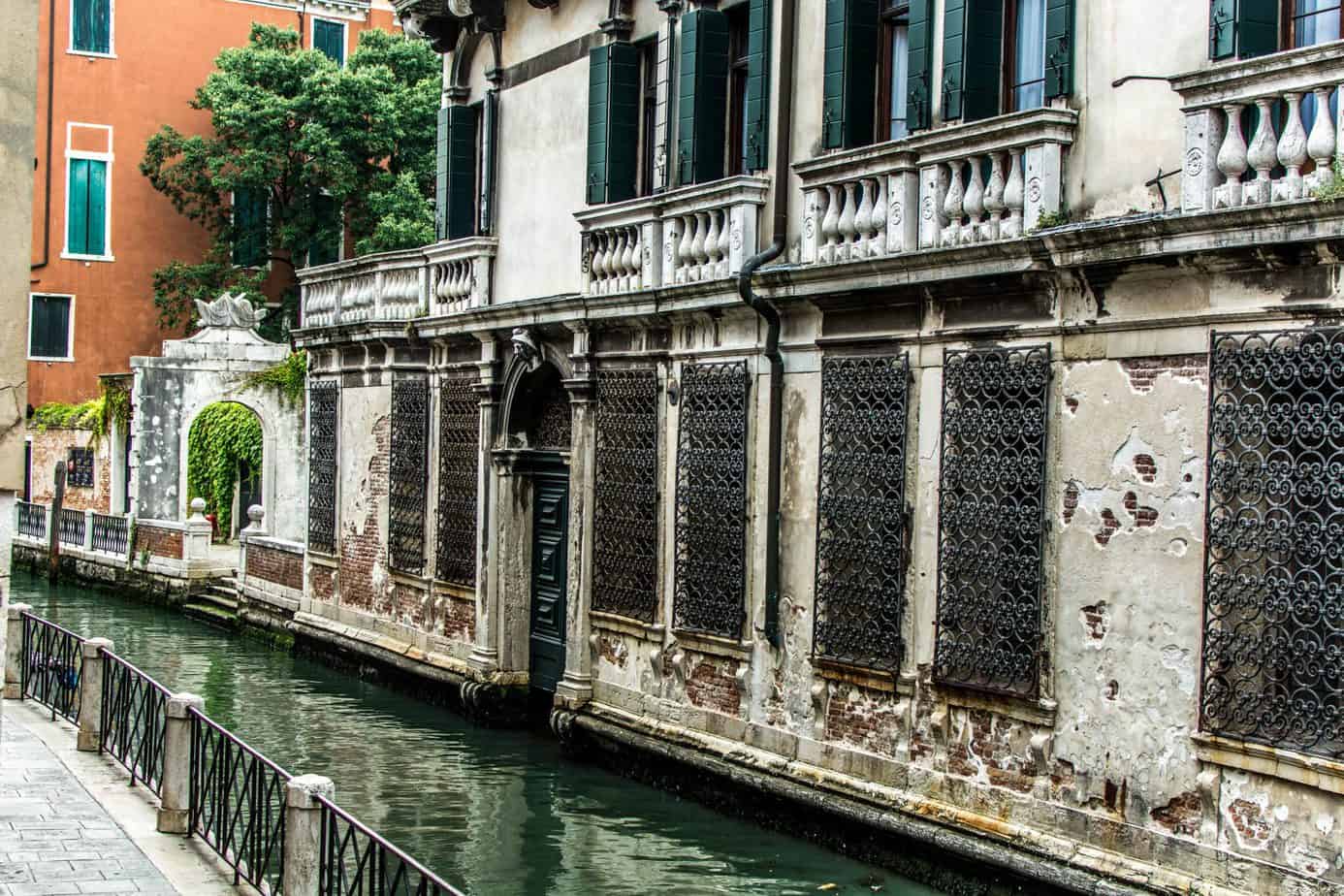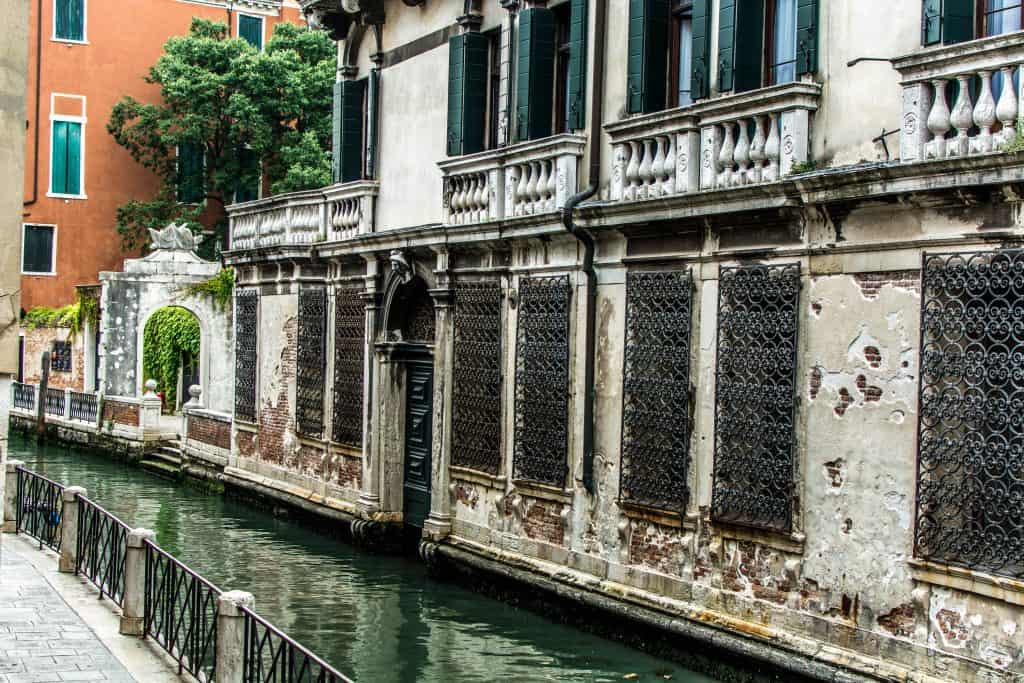 Get Lost
The tiny streets of Venice can be confusing, but I don't mind being lost in close quarters with my husband. At the end of every tiny street seems to be a lovely bridge over water and gorgeous architecture all around. I would much rather spend the day getting lost among the canals than fighting the crowds at Piazza San Marco.
Two Drifters note:
If you don't feel like getting lost but still want to go for a stroll, Venice has a number of walking tours, many of which include boat rides and visits to various landmarks around the city!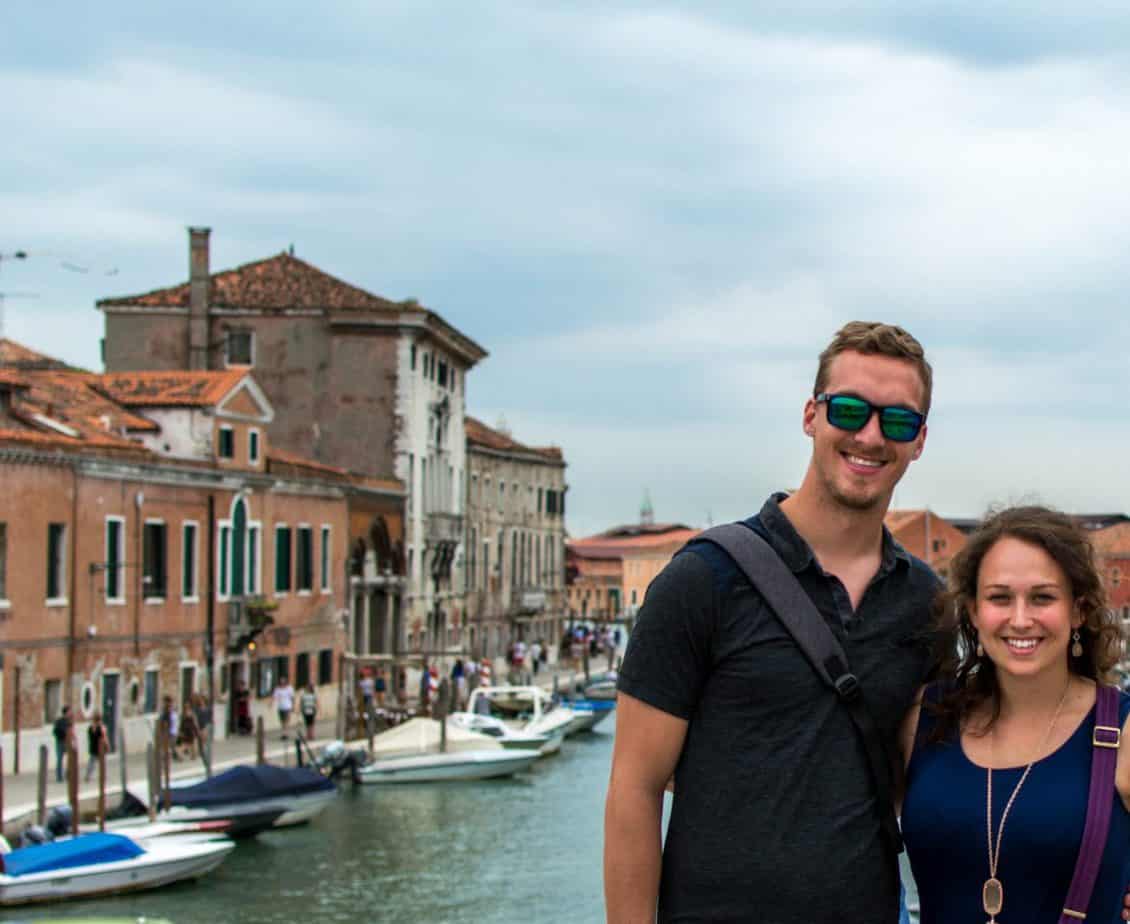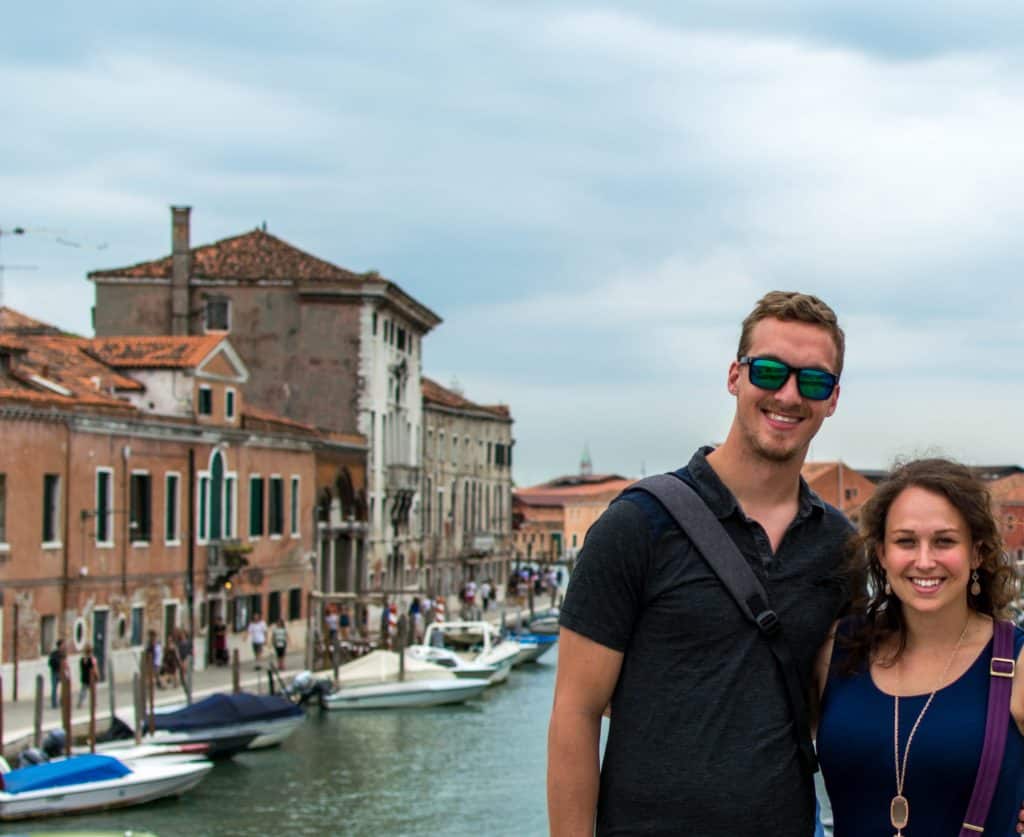 Visit Murano
Murano is a beautiful island and a great way to escape the busyness of Piazza San Marco. Many places on Murano offer free demonstrations of how local shops create different items by blowing glass. These are easy to find; shop workers will wave you over as you exit the vaporetto. We were mesmerized as we watched the creation of each unique item.
Going into the shops and looking at all of the pieces of art is so much fun! We do not normally buy souvenirs, but we decided to get something to remember our sweet experience in Murano. After looking in the shops, we had a picnic on the edge of a street with our feet dangling over the water. Our whole experience in Murano was tranquil and lovely.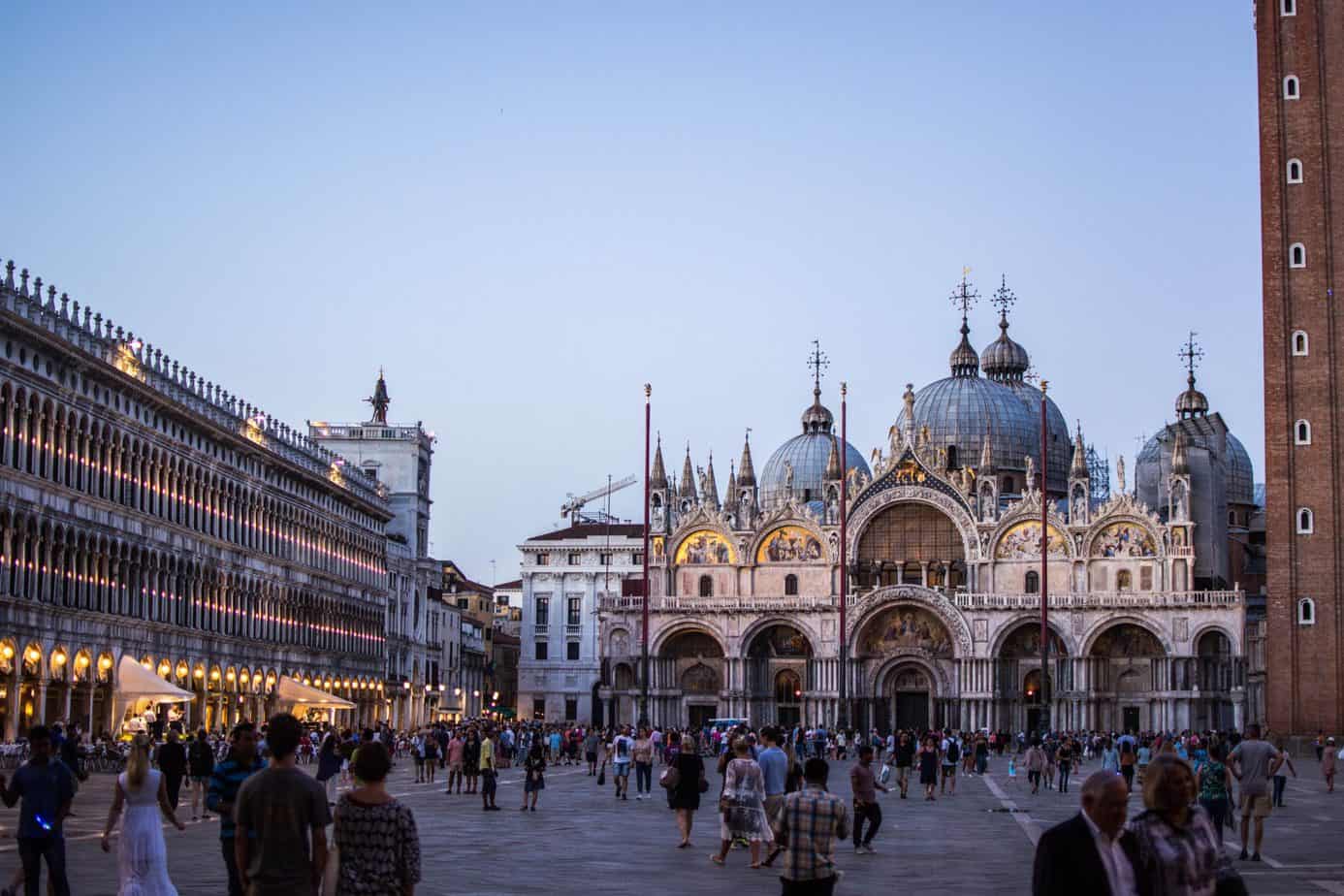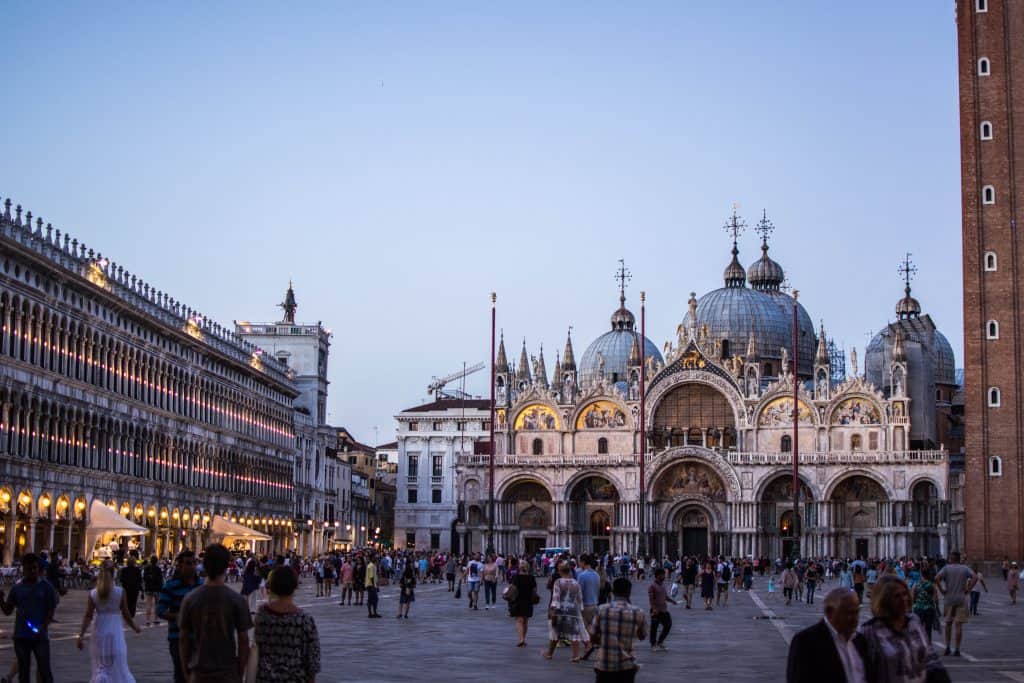 See Piazza San Marco at Night
The most romantic thing to do in Venice is visiting Piazza San Marco at night and listening to the performers at restaurants in the square. There are multiple establishments with performers, and they take turns playing music, so listeners are not overwhelmed by many different sounds. Dance in the moonlight to the string quartet–you will not be the only couple doing so. This was a perfect ending to our wonderfully romantic day in Venice.
Author Bio: Married with Fernweh is a blog about a married twenty-something couple sharing their adventures close to home and abroad. Check out their guide to 24 hours in Venice.
---
Pin this post to save for later!
Check out some of our other romantic European destinations: