This post may contain affiliate links. Read our disclosure page for full details.
I know of the most romantic highland hotel Scotland has tucked away in its hills. Picture a cozy inn in the Scottish countryside. A fire blazes in front of you, keeping your feet warm and toasty. You are curled up on an oversized couch, snuggled up next to your darling, an inviting book open on your lap. Within easy reach is your glass of amber Lagavulin. The chilly air outside whips starkly, and you're so happy to be inside. Here it is peaceful and time passes slowly and effortlessly.
It almost sounds like something out of a novel.
It is Scotland's most romantic highland hotel.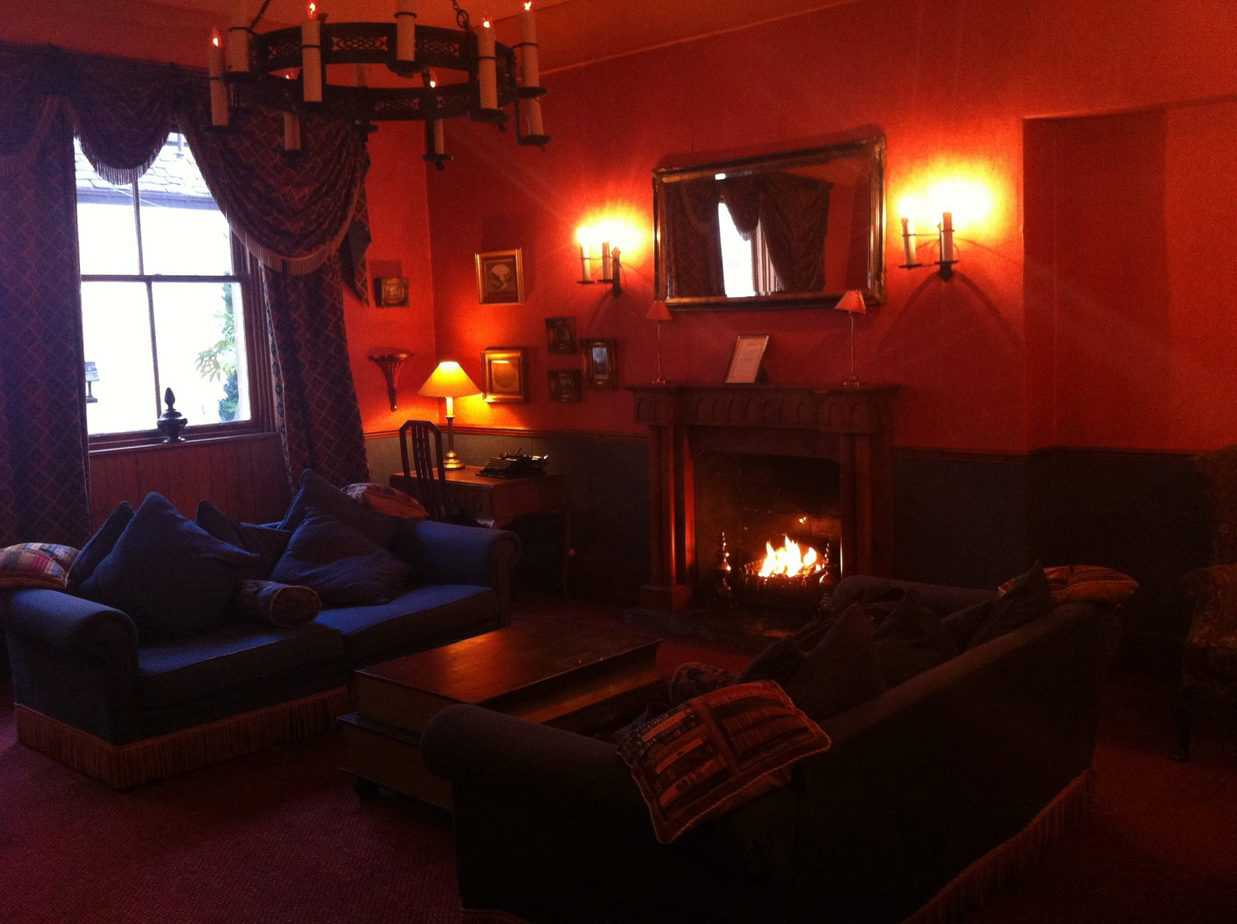 I love places like that, and it's all the better if you visit during the cold winter months, when lounging by a fireside is the sole item on the day's itinerary. A few years ago, Nathan and I had the pleasure of having just such a wonderful weekend, spent at Scotland's picturesque Ballachulish Hotel on the shores of Loch Linnhe.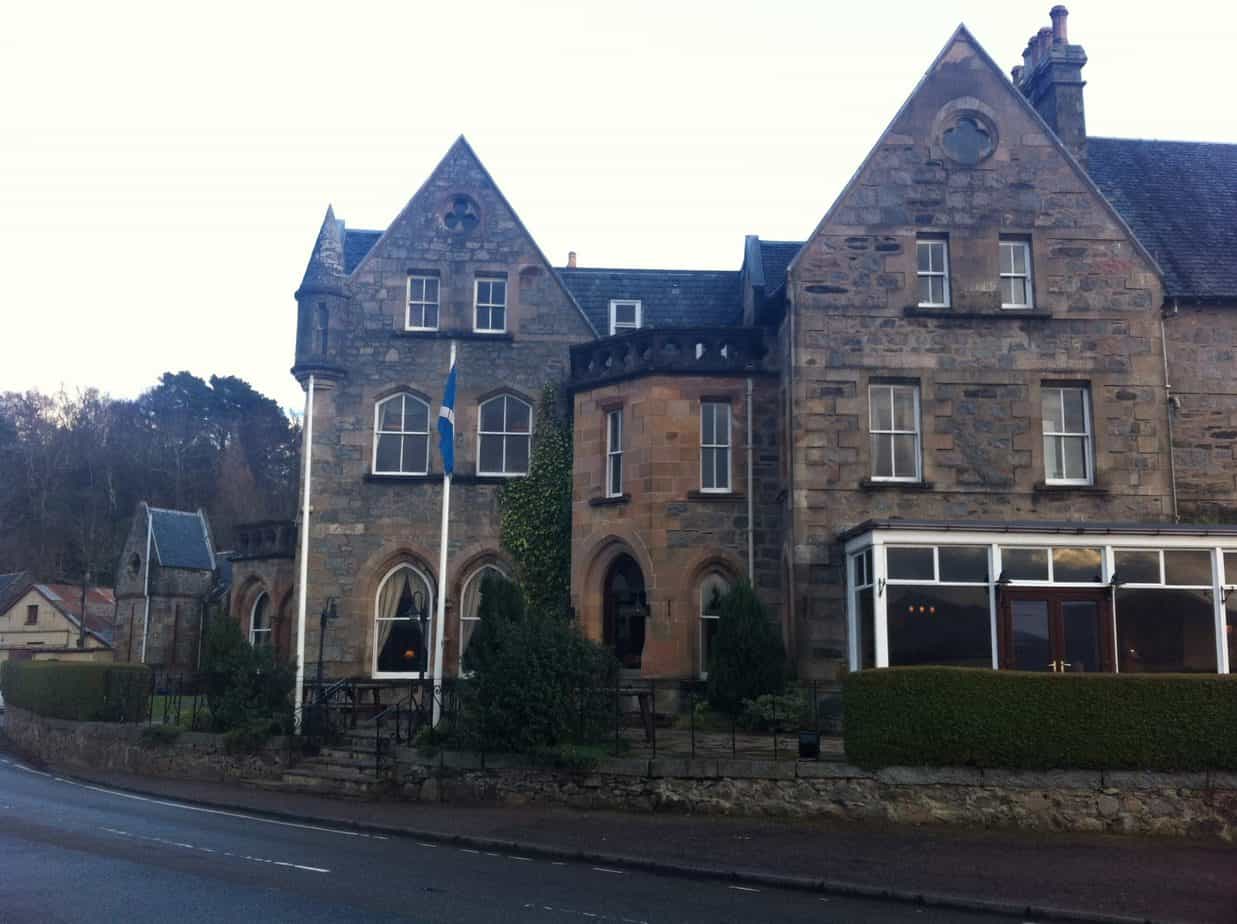 The Ballachulish (pronounced ba-luh-hoo-lish) lies about 2 hours from Glasgow, or from Stirling, where we started our journey, and one could not ask for a more scenic drive. To get to the hotel you traverse the winding, breathtaking Glencoe pass. Allow plenty of time for your drive up, as you will be stopping several times to snap amazing photos.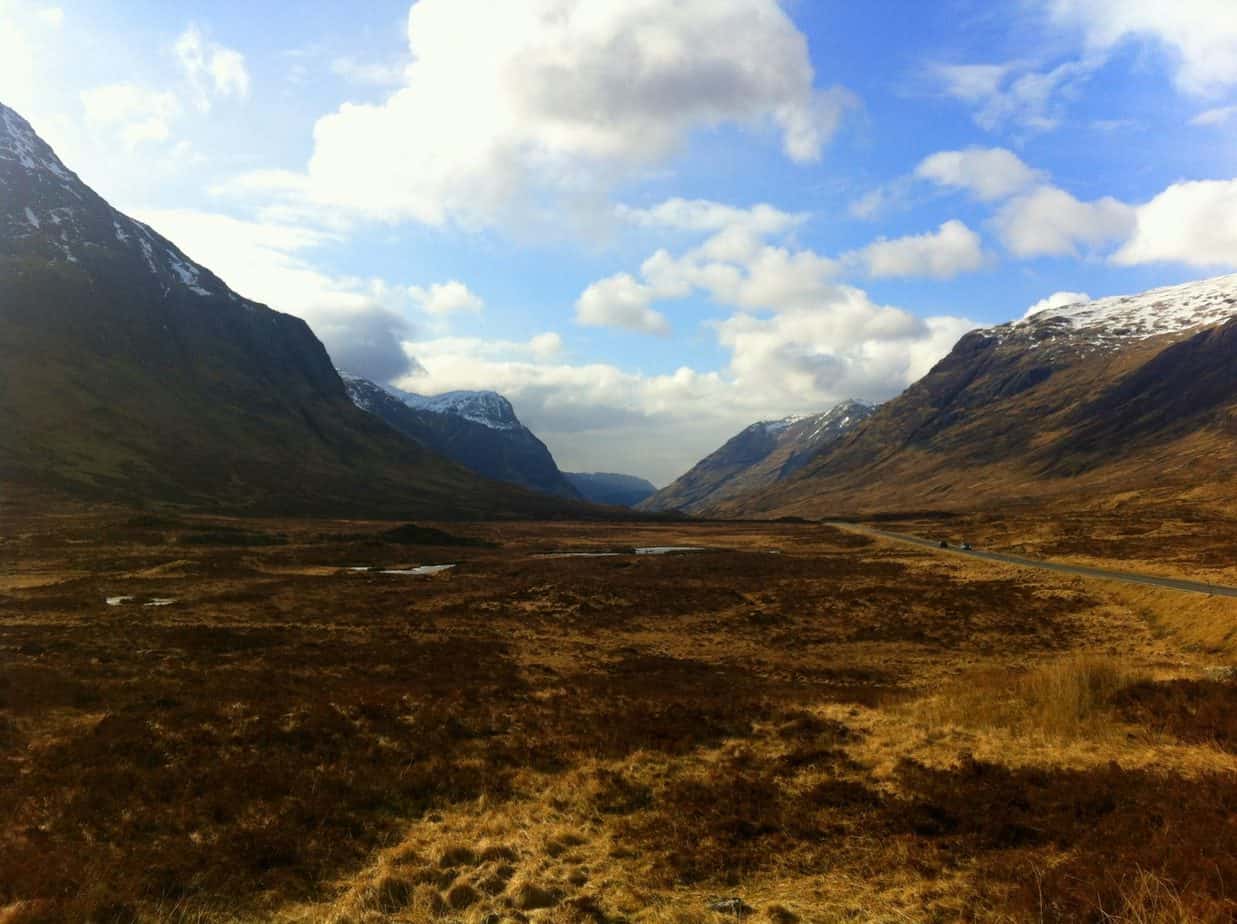 There are also numerous hikes you can enjoy along the way. Our trip was in March, and the weather was still quite chilly and the wind blew something fierce. We weren't quite prepared for lengthy hikes, but took a few walks up into the hills. My gosh, this land looks prehistoric; as if time has not touched it or changed it in any way. Without a doubt, the Scottish highlands are somewhere you simply must visit!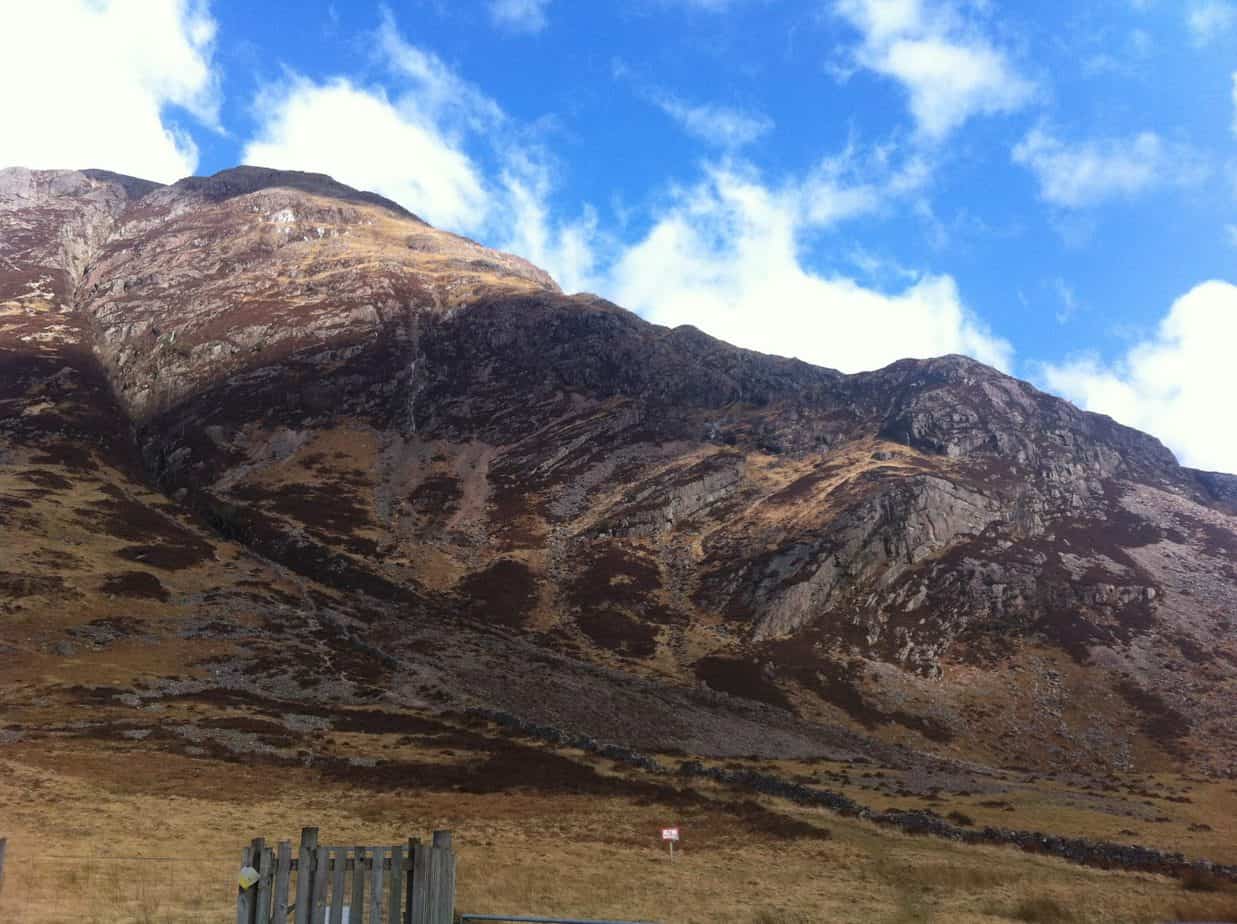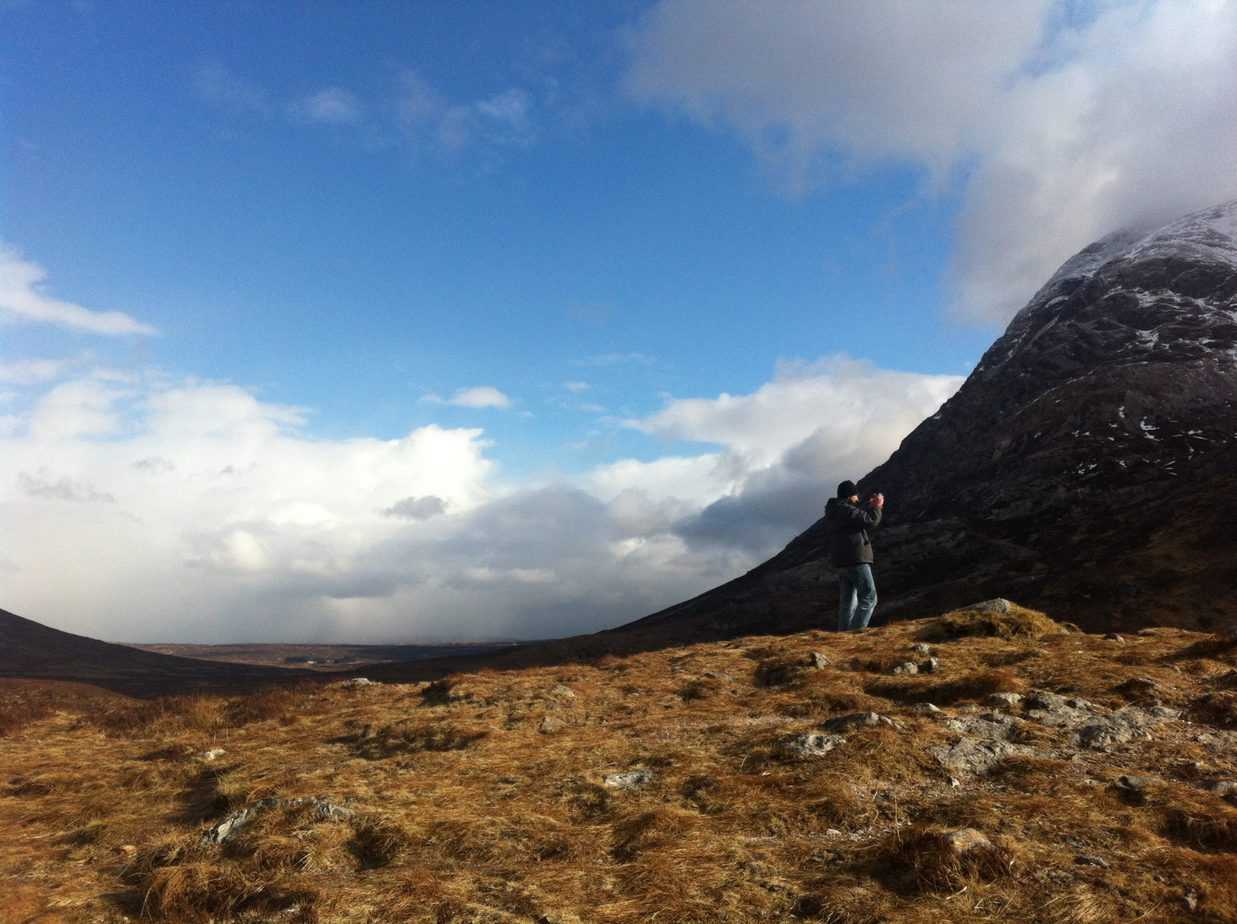 Once we arrived at the hotel, we were ready to warm up inside the inviting interior of the Ballachulish. The staff was friendly and we milled about the plush lobby before heading up to our room. Patterned couches and heavy drapery hung about the room, giving it an old world atmosphere.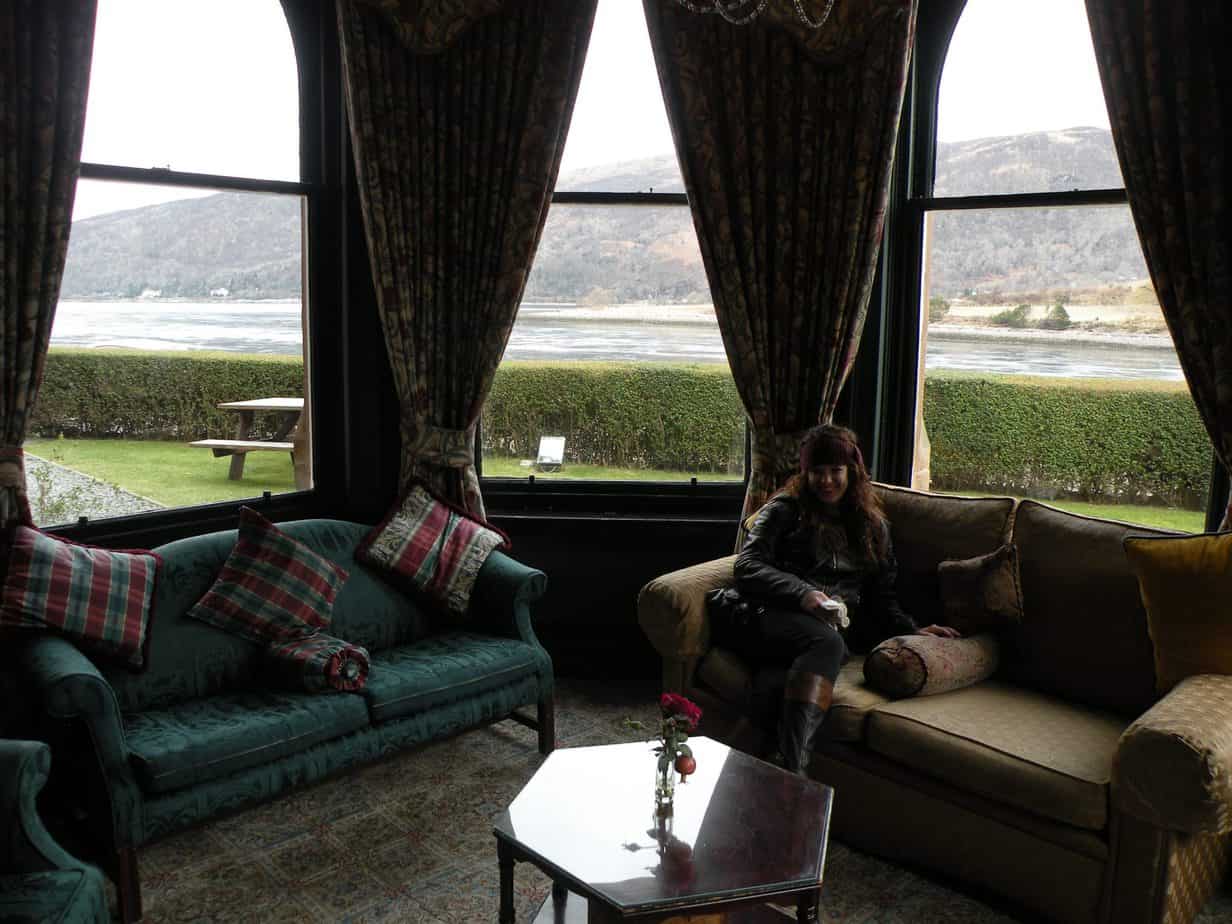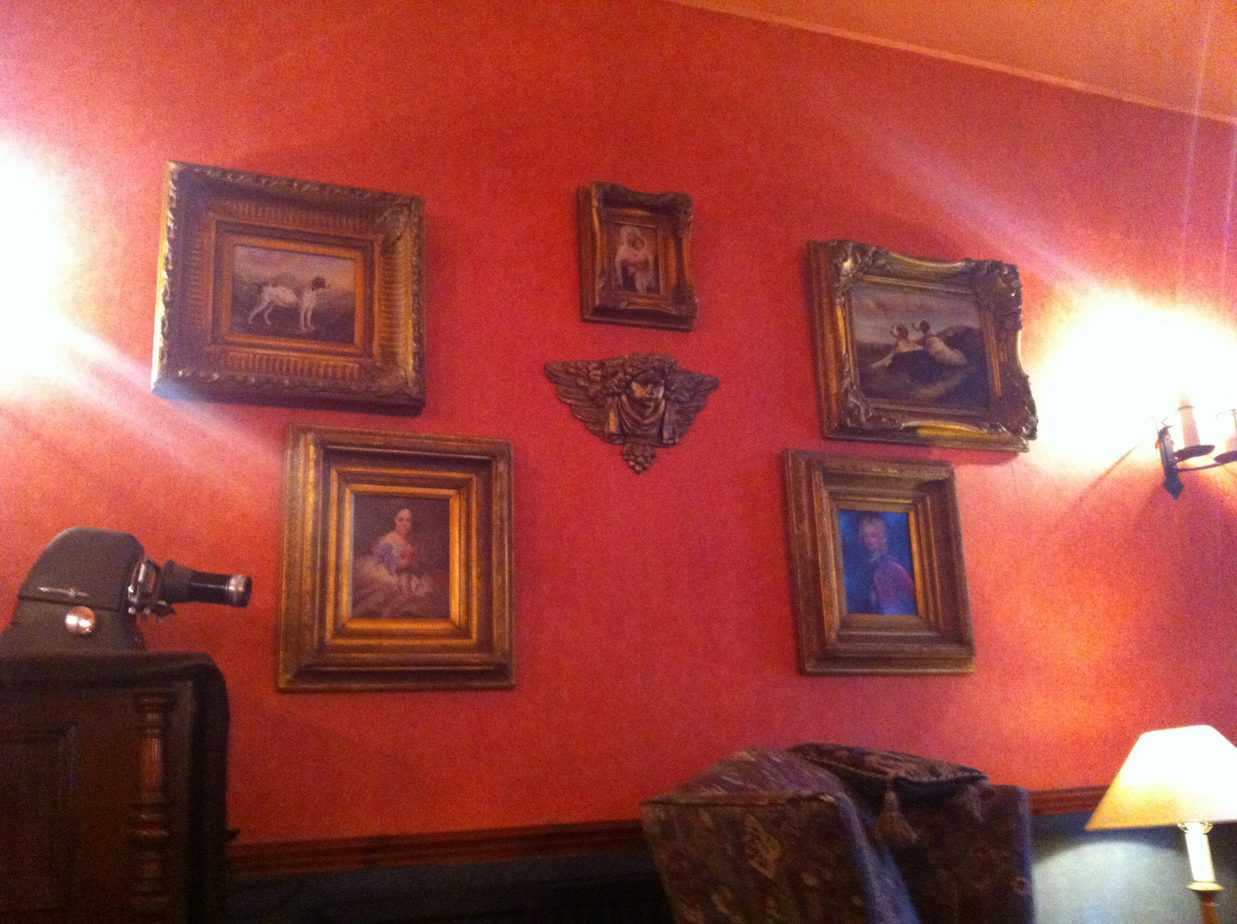 We were given the keys to our room and were excited to find we had a spacious corner room with great views of the nearby loch. We had a bottle of wine in the room as part of our package, a massive comfy bed, and a pristine bathroom complete with claw foot tub and loch views. It was splendid.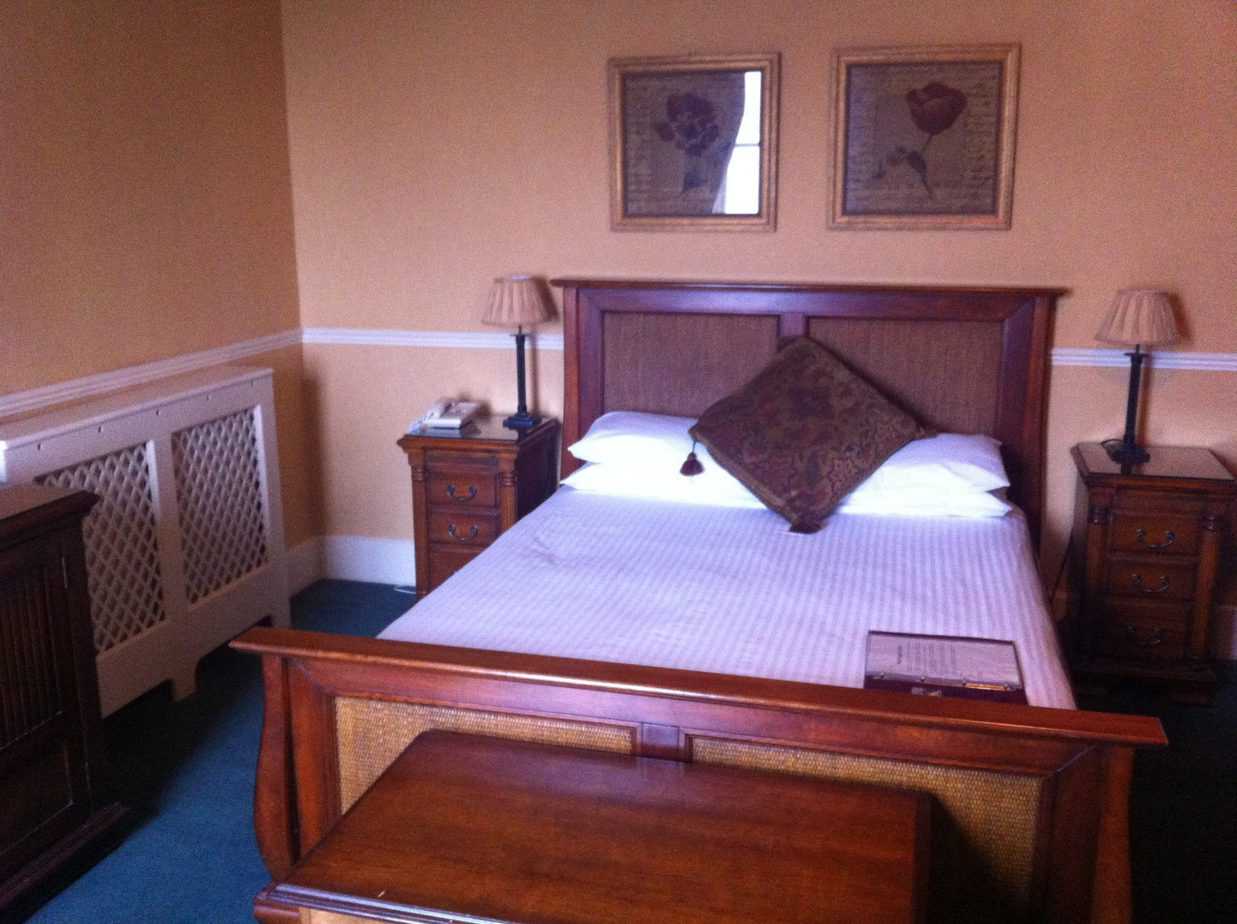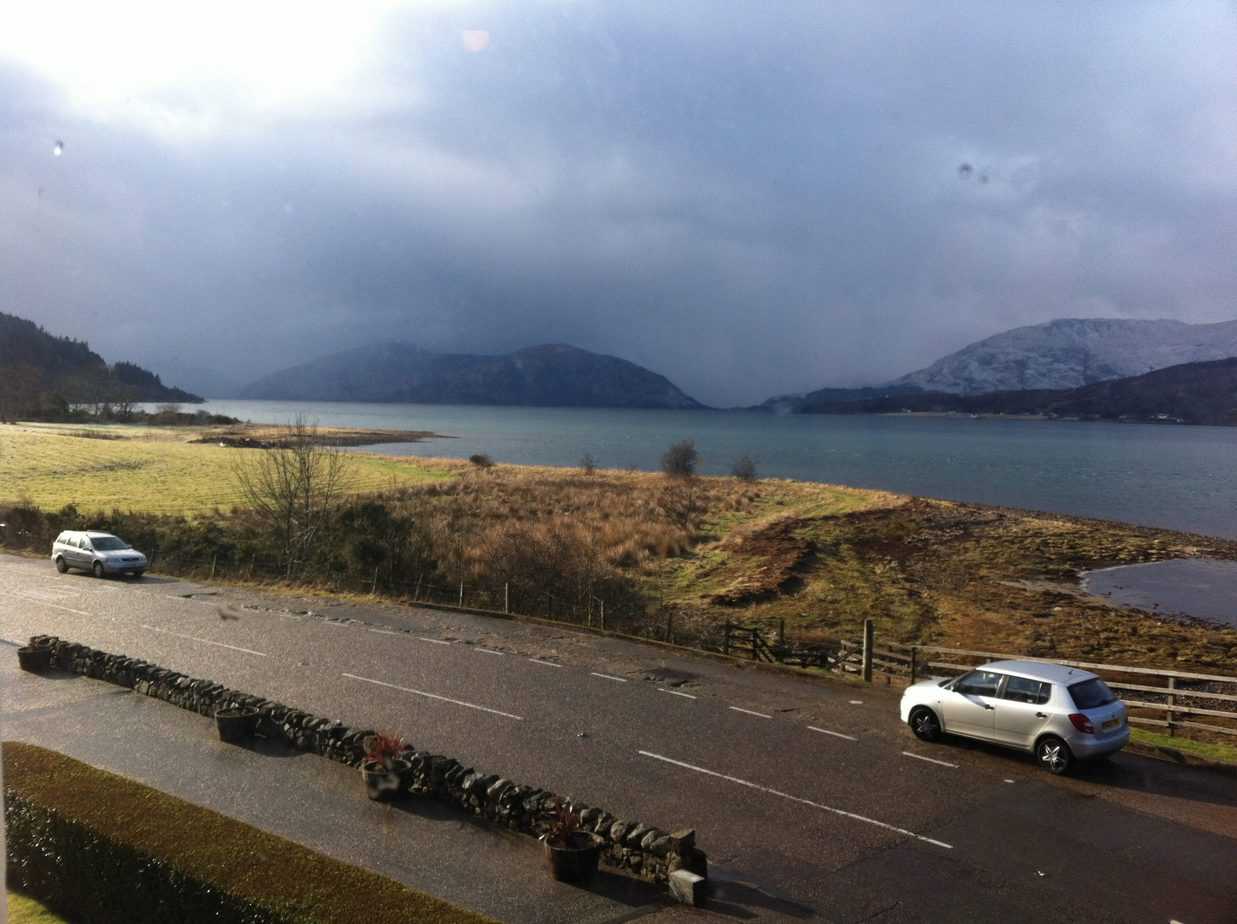 We were just sitting down to celebrate our trip with a glass of wine when the sounds of bagpipes reverberated through the halls. Nathan and I rushed out into the stairwell, wine still in hand, and stood and watched as the piper heralded the start of dinner. 6pm had arrived.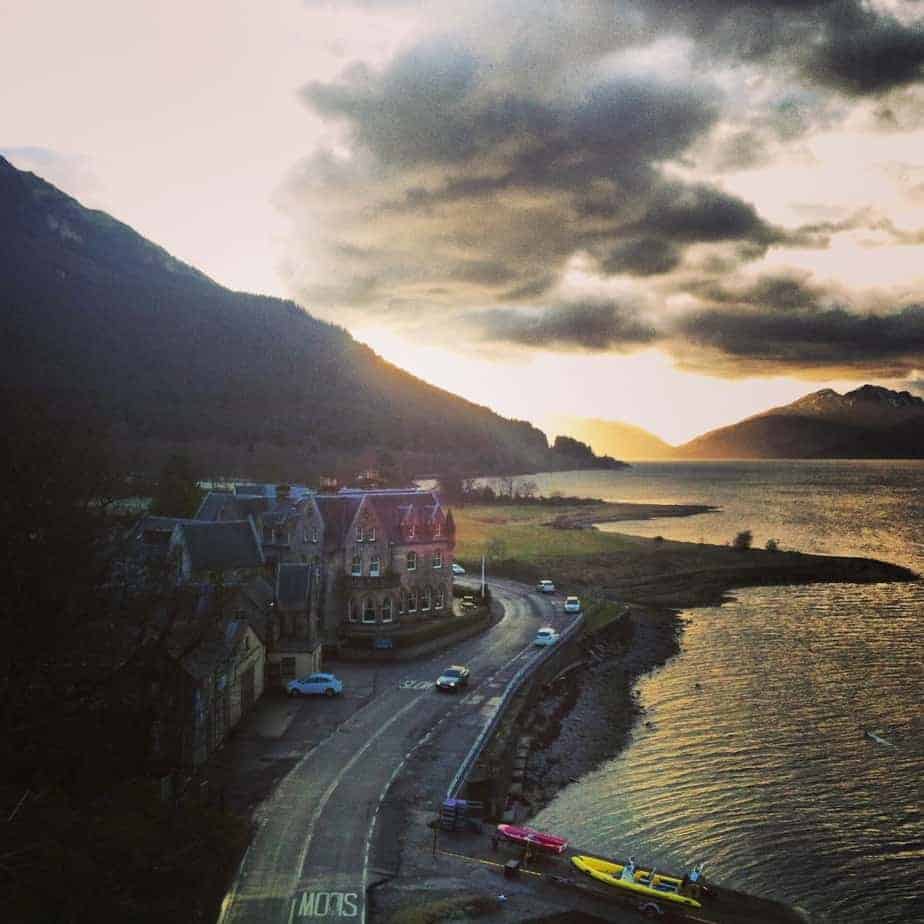 We enjoyed a lovely weekend: great meals in the dining room (including haggis, of course), drinks, a dip at the nearby spa, and more exploration of the unparalleled highland landscape).
That unexpected bagpiper, though, encapsulates the pure Scottish-ness that was the Ballachulish Hotel and was one of the most memorable moments of our sweet, romantic weekend.
Writing this has already made me feel incredibly nostalgic, and I've asked Nathan if we can return to the Ballachulish next year. He agreed. So expect more photos and further review of this pristine highland gem.
Until then, if you are planning to be in Scotland within the next year, do yourself a huge favor and check out this affordable, gorgeous, and most romantic Scottish highland hotels.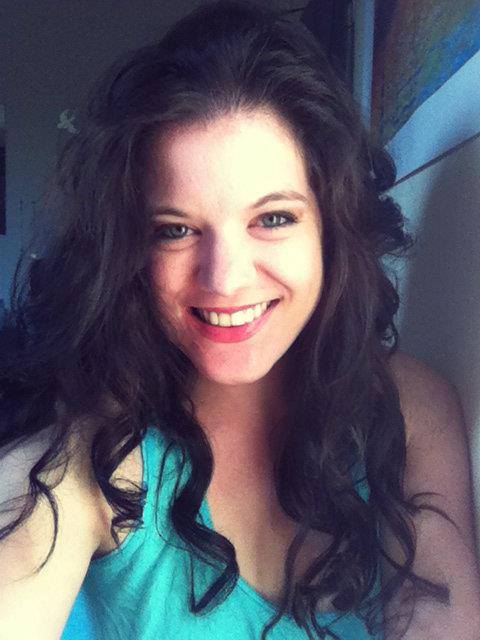 Amy Hartle is the author of Do You Love Me? How To Stop Seeking Reassurance in Relationships, a book on reassurance seeking and relationship anxiety. Both her book and this blog are born of personal experience; Amy shares expert relationship advice from the lessons learned during her own 10+ years with her husband, as well as couples travel tips and romantic getaway recommendations, all gleaned while traveling the world together.