---
*Links in this article may be affiliate links, from which we may earn commission. See our
Privacy Policy
for full details.
---
After months of cold, snowy, dark days, the winter blues are beginning to fade and spring is officially on its way! The sun is coming out, the temperatures are rising, and the flowers are blooming– it's the perfect time to plan some fun spring activities with your significant other, and what better way than to make a spring bucket list for couples?
The sporadic rainy days may keep you inside more than you'd prefer, especially following a long winter of staying in the warmth of your home, but there are lots of fun things to do in the spring both indoors and outdoors. Creating a spring bucket list is the perfect way to keep busy and make this spring an exciting season to spend together!
These are some of our favorite spring bucket list ideas for couples, but there are so many more spring date ideas to put on a bucket list. Don't be afraid to get creative, and tell us about your favorite things to do in the spring in the comments!
Psst! Be sure to check out our other couples bucket lists:
A Couples' Spring Bucket List: 18 Spring Date Ideas for Two
Visit a botanical garden
If you've never been to a botanical garden, spring is the perfect time to visit! The beautiful colors and fresh smell of spring flowers make a visit to the botanical garden one of the most romantic date ideas for the spring season. Many botanical gardens also have educational tours, as well as music or art exhibits, making it a great trip for kids too!
Dye Easter eggs
Whether or not you celebrate Easter, dyeing eggs is a fun and cheap spring date idea everyone should try. It may seem like an activity for kids, but it's just as fun as an adult! All you need are some eggs, a dyeing kit, and a bit of creativity.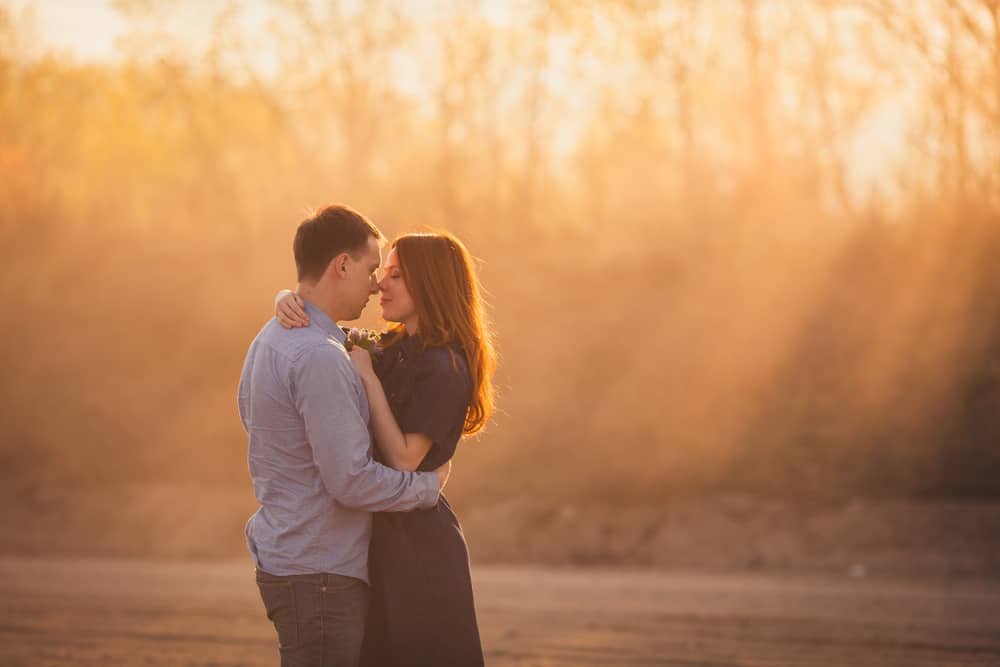 Go to a music festival or outdoor concert
Spring is music festival season, and when the weather starts to warm up, concerts are even more fun outdoors! Going to a music festival is something that every couple should experience, and while it may not be the cheapest spring date, the cost is well worth it for the amount of fun you'll have together. Pack a romantic picnic for even more springtime sweetness.
Take a painting class together
You don't have to be the artistic type to succeed in a painting class– the instructors are well-trained to make an artist out of anyone, and you'll definitely be impressed with what you can create with a bit of help. Lots of local craft stores offer beginners' painting classes, and some areas even have "painting with a twist" classes that include free wine!
Go for a hike on a nature trail
Like a botanical garden, spring is often the best time to visit a nature trail. Spring weather won't be too warm to get a good outdoor workout, and nature trails are usually designed to be far less difficult than a typical hike. Plus, you'll get to see the local wildlife and blooming spring flowers, giving you a great opportunity to take photos!
Do some spring cleaning
It's not the most exciting activity, but how good does it feel to get rid of your old things? You can clean to make room for new stuff or just to declutter the house, and if you have anything that's still in good condition, you can donate it to a local charity.
Why not spring clean your relationship a bit while you're at it?
Go mini-golfing
Mini golf might sound like a cliche date idea, but there's a reason it's so popular. It's one of the cheapest date ideas out there, and the spring weather is perfect for an hour or two of competitive outdoor fun. Honestly, I love mini-golf! And according to this article, many other women do too!
Make a bird feeder
The reappearance of birds is one of the telling signs that winter is ending. Making a bird feeder isn't as difficult as it might sound– you can find kits at craft stores, or you can simply buy a plain one and decorate it however you like. It's a relaxing activity that's great for a day indoors, and seeing all the birds that come to your yard will make spring really feel like spring.
Plan a summer trip
Spring is only a few short months away from summer, and planning a summer trip will give the two of you something to look forward to throughout the season. Need some destination ideas?
Here are a few: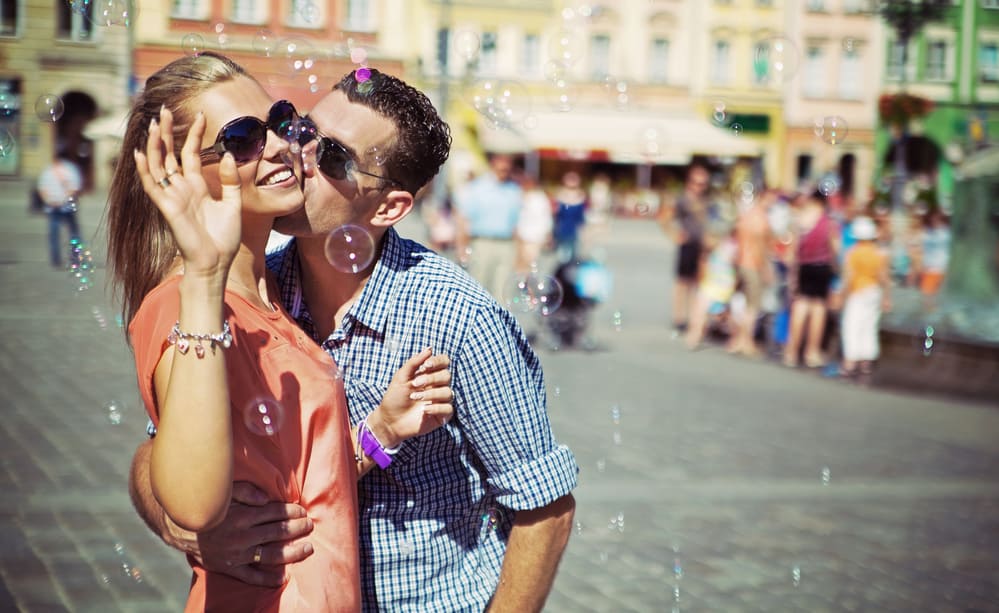 See a play or musical
High school or college theatre productions often take place during the spring and can be a great cheap date idea. Or if you're really into theatre, take an opportunity to splurge on tickets for your favorite nationally touring show.
Go for a bike ride
Like nature walks, a bike ride can be your chance to explore the great outdoors and get a good workout without expending too much energy. You can go on a trail and enjoy nature or take a tour of your city together. If you don't have a bike, many areas have hourly or by the day rentals for a surprisingly low amount. (Check out our mountain biking experience with REI!)
Create an Easter egg hunt
Easter egg hunts are a childhood favorite, but that doesn't mean they're only for kids! Fill some colored plastic eggs with candy, designate specific colors for each of you, and hide the other's eggs across your home or yard, then have fun racing to find all the eggs your partner has hidden!
Visit yard sales
Because everyone is doing their own spring cleaning, yard sales will be starting to pop up all over. Take a day to hit up a few yard sales around your neighborhood and see if you can find anything worthwhile. They say one man's trash is another man's treasure, and you might be surprised by some of the things others deem "junk."
Go to the zoo
Zoo traffic tends to skyrocket in the summer, so a spring visit can help you avoid the crowds. Plus, because spring temperatures can be all over the place, you'll likely get to see more animals than during a summer visit– many of the animals that prefer the cold will still be out, but a lot of those that have been gone for winter will be starting to re-emerge as well.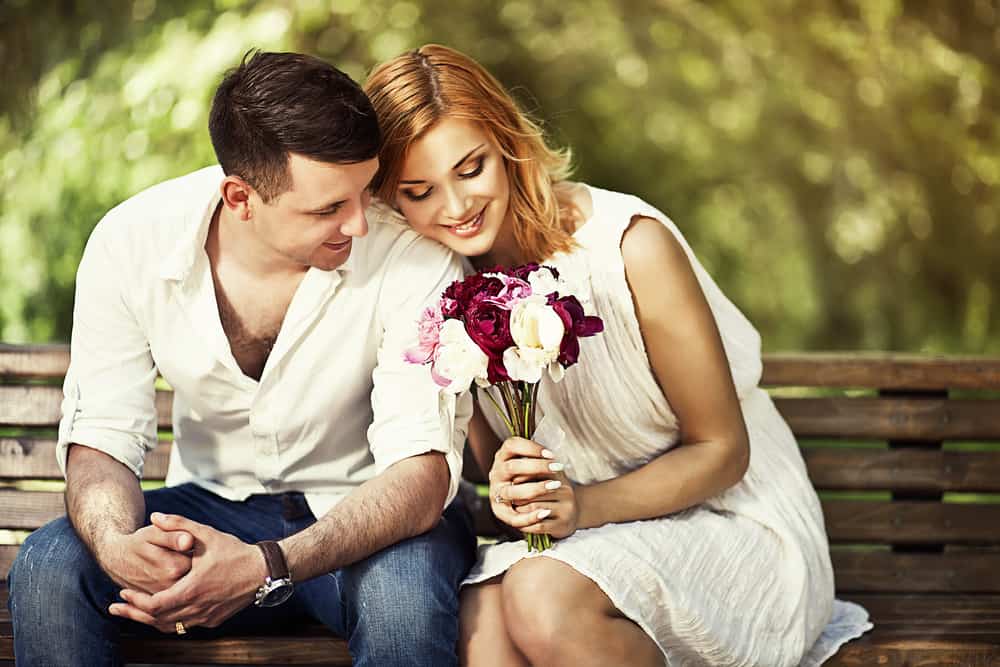 Volunteer together
National Volunteer Week is in April, making spring a great season to donate some of your time! Nearly all nonprofit organizations could use your help in some way, whether they're preparing for a big event or just need an extra hand with everyday activities. Volunteering can be a lot of fun, and you'll feel amazing knowing you've helped to make a difference.
See a baseball game
Baseball season begins in the spring, so why not go to a game? You don't need to have the best seats to see the field, and a minor league game can be just as fun as the major leagues.
Plant a garden
Planting a garden together may not seem like the most exciting of activities to do in spring, but it can be very exciting to watch your plants grow! A garden of flowers will make your yard look a little more spring ready, and home-grown veggies taste good enough to make you want to plant a garden again next spring.
Go to a drive-in movie
Seeing a drive-in movie is something that everyone should do at least once. It has that old-timey feeling that'll enhance the experience of a classic film, and it's a cheaper alternative to seeing new movies in a theater. It's also the quintessential romantic date, making it a must on a spring bucket list for couples.
Which of these spring things are you going to try first?
---
Don't ever have a boring date night again! We've got (literally) thousands of date ideas for you right here:
---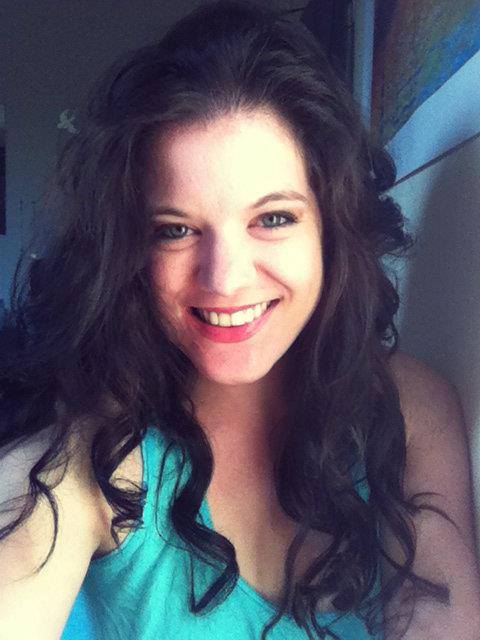 Amy Hartle is the co-founder and owner of Two Drifters, where she blogs about romantic and couples travel, relationships, honeymoons, and more. With a Master's in English and a BA in Musical Theatre, Amy loves to write quality content as well as to entertain, and she hopes to do a bit of both here on the blog! Amy is happily married to her husband Nathan, and when not working on their sites, Amy & Nathan can be found cuddling, reading, and enjoying delicious lattes.