This post may contain affiliate links. Read our disclosure page for full details.
Are you looking for things to do in Savannah with kids?
Savannah, Georgia is a gorgeous city, and as much of a romantic destination as it is for many, it's also a blast to visit with the fam! I was lucky enough to live just up the road from Savannah for about three years, and we loved to visit any chance we could. Coastal Georgia is breathtakingly beautiful, and there are just a lot of fun things to do in Savannah GA and the surrounding areas.
There are so many fantastic things to do in Savannah with kids, these are some of my favorites!
Fun Things to Do in Savannah with Kids
Savannah Children's Museum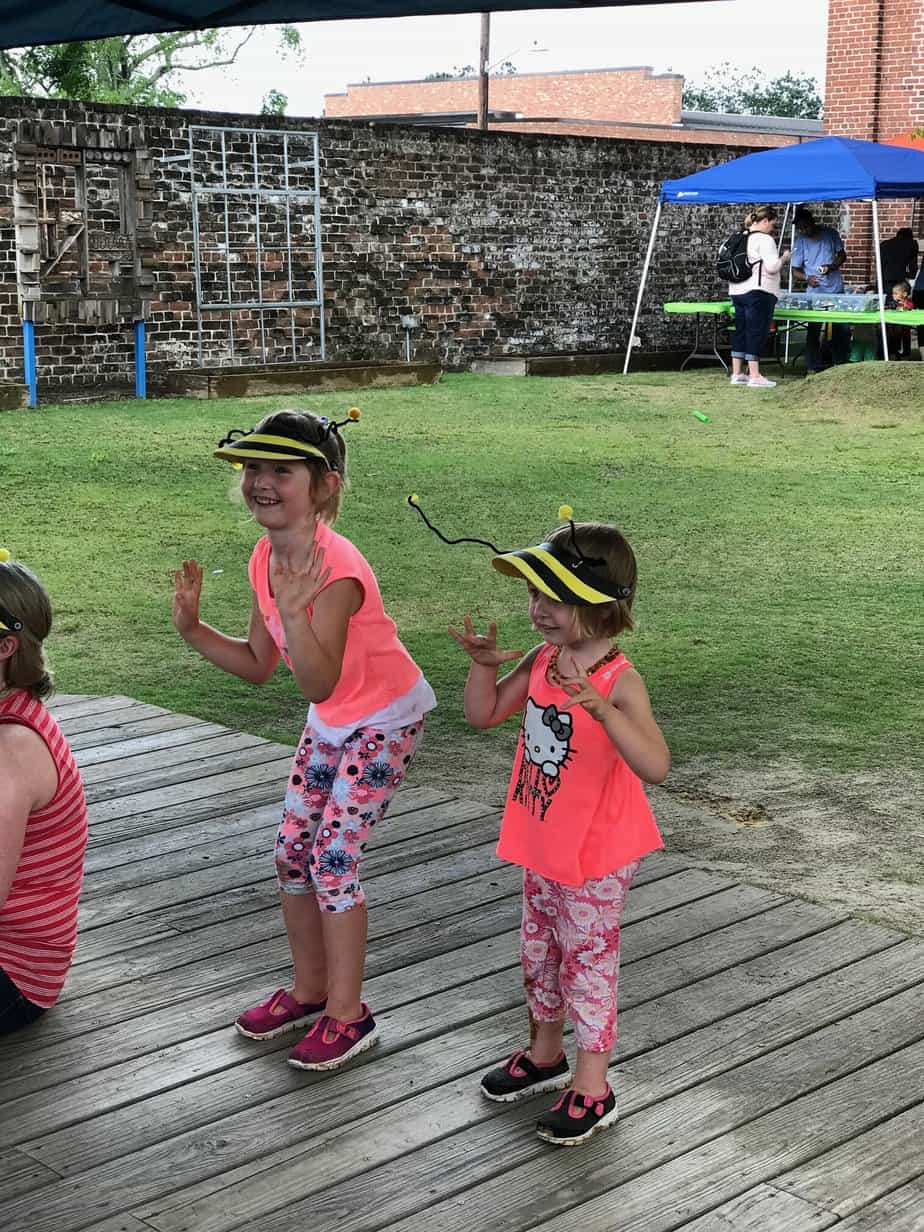 While we lived in Georgia, this was one of our number one things to do in Savannah with kids! Not only is the Savannah Children's Museum a great learning experience for the kiddos, but most of it is outside in the fresh air, making it the perfect place to visit in Savannah with kids during cold & flu season. There is a cute little maze for the kiddos to work through, a dress-up area, a music exhibit, a climbing structure, an old railroad car for storytimes and workshops, and the entire thing is contained within the remaining brick walls and archways of the old Central of Georgia Railway Carpentry Shop.
They regularly host festivals and workshops throughout the year, but you know what my kids' favorite thing to do was at the Savannah Children's Museum? Climb on the giant grassy mound out front!
Read Next: Fun Summer Bucket List for Kids (50 Epic Ideas!)
Oatland Island Wildlife Center
The Oatland Island Wildlife Center is always one of the most popular Savannah things to do with kids! Not only is this place 100+ acres of gorgeous coastal Georgia marshland, but there are a ton of fun critters to see as you make your way around this park. There are foxes, alligators, goats, owls, bobcats, donkeys, snakes, rabbits, deer, and so much more.
There are educational exhibits in the welcome center and around the park, and they also host seasonal events throughout the year. What kid doesn't love to see wildlife in person?
Read Next: 15 Fun Things to Do in Hilton Head with Kids
Tybee Island
Oh, Tybee Island… you really can't visit coastal Georgia without at least one visit out to Tybee Island. This beautiful barrier island is just about a 20-minute drive from downtown Savannah. Tybee Island can be considered an all-season Savannah activity, but honestly, you're gonna have a lot more fun if you visit in the summer!
Some absolute must-do activities with kids on Tybee Island would be taking a dolphin tour, exploring Fort Pulaski National Monument, climbing Historic Tybee Island Light, and of course, splashing around on the beach!
Read Next: 15 Fun Things to Do in Myrtle Beach with Kids
Forsyth Park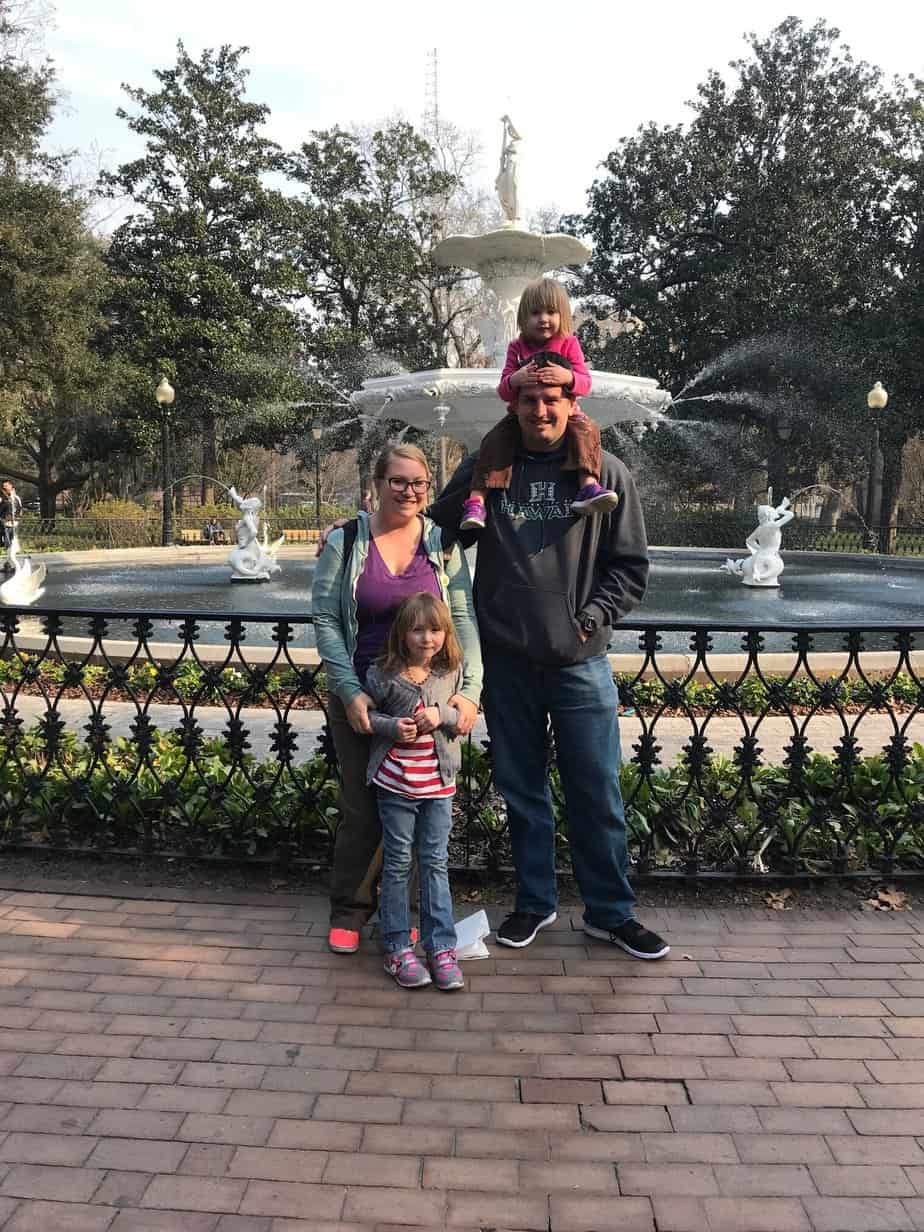 Forsyth Park is a definite must-visit in Savannah with kids or without! You've likely seen this park in photographs of Savannah; the iconic water fountain at the end of the path of huge Live Oak trees is one of the coolest photo op spots in Savannah. Definitely a good place to get a photo of your family trip to Savannah.
You'll find events happening throughout the year at this gorgeous Savannah park, and a fantastic playground for the kiddos. This is one of those great places to go in Savannah that feel like they're a world away, while you're still right in town.
Read Next: 15 Best Things to Do in Ocean City with Kids
Ice Cream at Leopold's
Ice Cream at Leopold's. Yes, there will likely be a line, but stand in it because oh my goodness it is WORTH IT! There's more than just ice cream at Leopold's, too, and we've yet to have a bad meal there, but the ice cream? The creamiest, dreamiest, most spectacular ice cream you've ever tasted, I promise. It's just one of those things you have to try for yourself, and certainly one of the top things to do with kids in Savannah!
Riverboat Cruise
If you go walking through the River District in historic Savannah, you're going to see a lot of very cool things, but one of the coolest will be the grand old riverboats as they glide on down the river with their stately presence. There are several different tour options with Savannah Riverboat Cruises that you can choose to take a ride on the Savannah River, including fun seasonal options like Sailing with Santa at Christmastime.
Visit Juliette Gordon Low's Birthplace
Do you have kiddos in the Girl Scouts? Were you once in the Girl Scouts? Then you very likely already know that the founder of the Girl Scouts is from Savannah, Georgia, and you can visit Juliette Gordon Low's Birthplace and learn more about her life and how the Girl Scouts got started!
Visit Ellis Square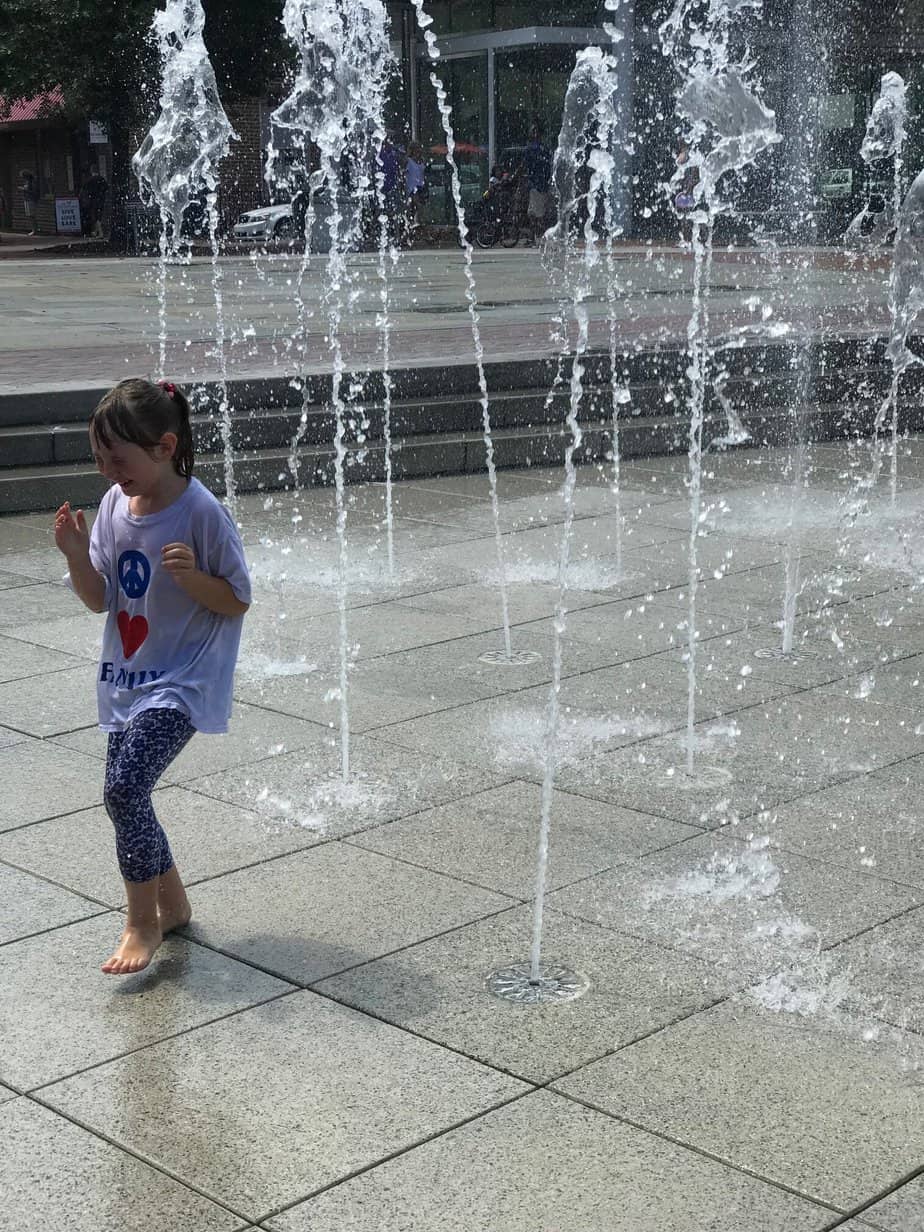 Okay, here's the thing: Savannah is HOT in the summer. Ellis Square is the perfect place to take the kids to cool down on a hot summer's day in Savannah, trust me! The fountains are a blast to play in during the day, and at night, they light up and make a pretty neat visual effect. Sometimes there's even live music at the square, but with or without music, it's the perfect place for the adults to sit and collect themselves while the kiddos blow off steam and cool off while running through this cool water feature.
Georgia State Railroad Museum
Do your kids like trains? Then certainly plan to visit the Georgia State Railroad Museum during your family trip to Savannah! This cool railroad museum has fun interactive activities for kids, guided tours, demonstrations, and one of the neatest activities at this Savannah museum is the handcar activity, where you get to try your hand (he he!) at pumping the handcar down a short bit of track!
PS the Georgia State Railroad Museum is right next door to the Savannah Children's Museum, so make it a two-for kinda day!
UGA Marine Education Center
Just a quick 20-minute drive from downtown Savannah, the UGA Marine Education Center is a very cool place to take your marine animal-loving kiddos. There are several exhibit tanks that display the saltwater inhabitants of the UGA Marine Education Center, and there's also a touch tank for a more hands-on experience. There's also a lovely boardwalk where you can walk along the marshes and see even more coastal GA wildlife!
Pirate's House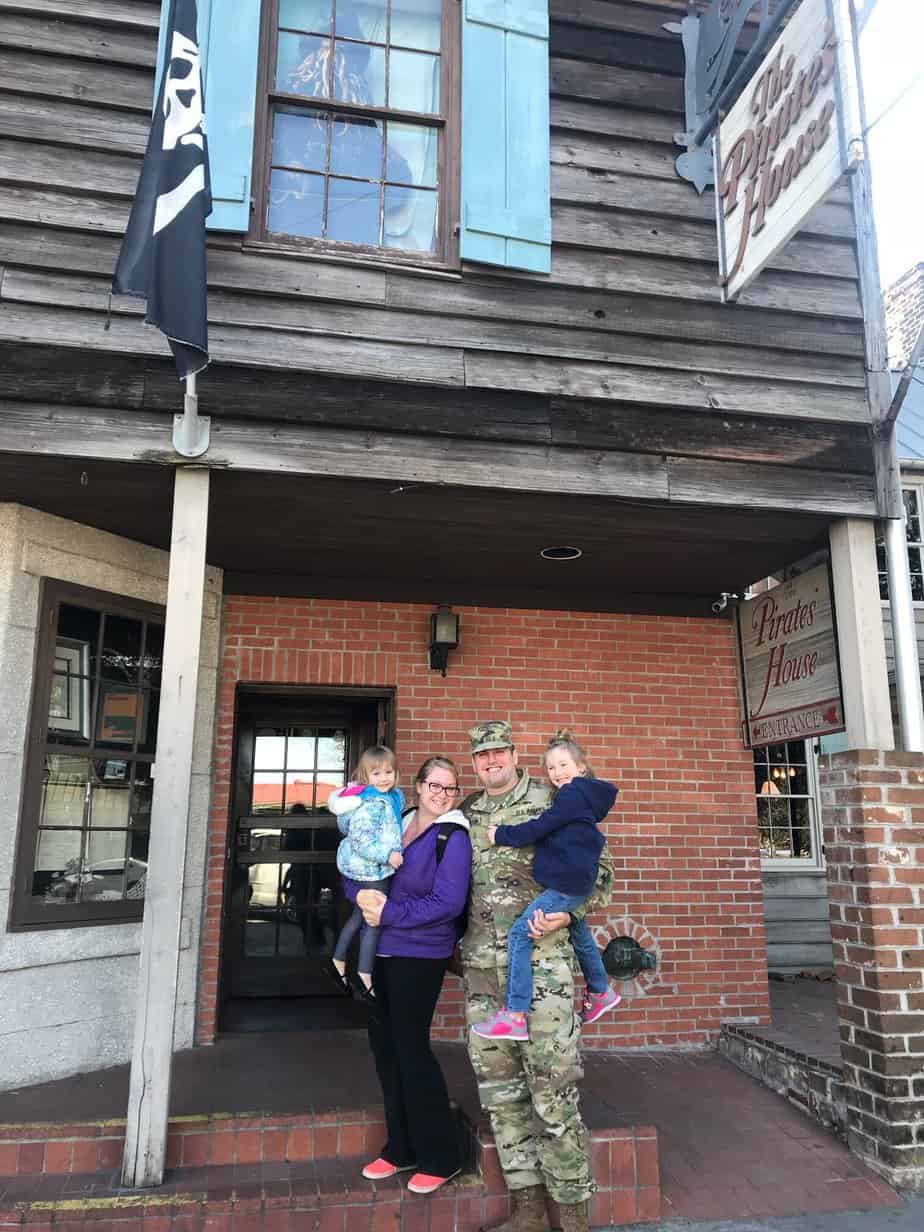 There are so many great places to eat in Savannah with kids and without, but our family always LOVED visiting the Pirate's House! This cool historic restaurant goes waaaaay back to 1753 as a tavern and inn for those bold enough to face the sea, including pirates. As you enjoy your meal at this pirate-themed restaurant, the roaming pirates of the Pirate's House make their rounds to all the tables. I'm not sure what my kids loved more, the delicious food or engaging with the pirates. Just kidding, they almost certainly loved the pirates best!
There's a bit of haunted history, too: there are tunnels running beneath the Pirate's House that were said to be used for smuggling rum and people, and still to this day, it's considered one of the most haunted places in Savannah! You can see the openings to the tunnels when you visit still to this day.
Take a Savannah Trolley Tour
A trolley tour is a very fun way to see the city, especially when you choose one that lets you actually hop off and explore the places you're learning about from the tour guide! This Savannah Trolley Tour does just that, so consider booking a ride during your next Savannah family trip.
Savannah is a cool place to visit with kids or without, but if you're looking for fun Savannah things to do with kids, this list should give you a good start. Have fun on your family trip to Savannah, Georgia!
You might also like: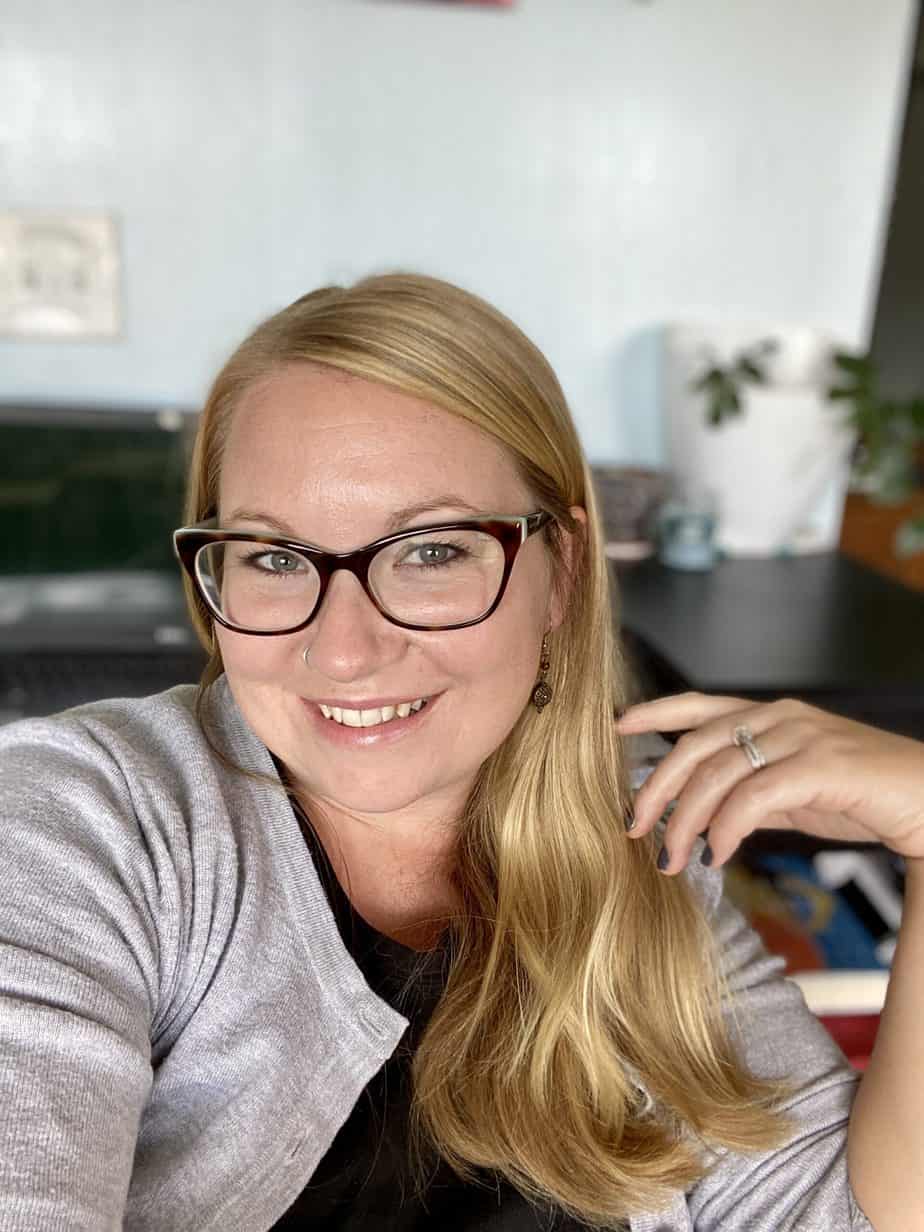 Kendra Paulson is the writer behind the content on Has Baggage, Still Travels on IG and FB, where she creates personal growth content. She loves to travel and explore new places with her husband and two kids, which is a good thing because their military family moves every couple of years to a new place for a new adventure! A mix of every place she's ever lived, Kendra likes to think she brings a little taste of the plains of the Midwest, the coastal Southeast, the desert of the Southwest, and the lush Hawaiian Islands to everything she works on.