This post may contain affiliate links. Read our disclosure page for full details.
This is a guest post by Amanda of Hot Mama Travel.
There is nothing like seeing the world with the one you love. Jet setting around from country to country, trying new foods, exploring new places and sleeping wherever your little budget allows while hand-in-hand with your favorite travel buddy. Sounds lovely doesn't it? Sure couple travel has its challenges, but for the most part it is can be easy and affordable. What happens when the one you love becomes more than one? No, I am not talking Big Love here. I'm talking about the addition of kids.
If you are used to traveling solo or as a couple, family travel will require quite an adjustment. However, I am here to tell you that it is totally possible to maintain your travel lifestyle once you're a parent. So what should you expect when travel for two becomes travel for…well, more?
1. Prep for Success
Gone are the days of flying by the seat of your pants. I mean technically you still can, but you'll probably regret it. Babies and kids have needs and when those needs are not met, they will turn into monsters. No joke. You'll need to have a better plan for your travels and advanced preparation will significantly ease these pains. For instance, you will want to book accommodations ahead of time that fit your family's needs. You don't want to get stuck with no place to sleep with your baby, and couch surfing isn't exactly family-friendly. From transportation to activities, my advice is to do your research and avoid unnecessary mishaps. Kids aren't exactly patient when you are figure things out. So, the more you prep and plan the fewer headaches you get and more money you'll save.
2. More People. More Money
When you transition from a couple to a family, you have essentially added more people. As your travel posse grows, so does your budget. Depending on how old your kids are while traveling, you may need to plan on buying extra tickets for planes, trains and attractions, spending on more comfortable accommodations and feeding more mouths. Don't panic. This doesn't mean travel suddenly becomes crazy expensive. What it means is that you have to adjust your travel budget and get more creative in ways to save during travel. For example, many families enjoy RVing as an affordable way to travel with their families. For our family, advance planning helps us take advantage of flight and hotel deals, work our miles rewards, purchase cheaper attraction tickets online and save money. If your budget is really tight, then you'll want to take advantage of traveling with your kids while they are small.
3. Take Advantage of Traveling with baby
You hear people say a lot that it is not worth it to travel with small kids. In my experience, that couldn't be further from the truth. First of all, travel impacts them at any age and they can remember more than you think. Even if your kids are babies, travel still benefits them. More importantly, traveling with babies has benefits for parents too. Let's talk budget. For traveling couples, one of the fears of becoming a traveling family is the increase in spending. That's why budget-conscious travelers should take full advantage this time, because kids are free on planes until the age of 2 and free for most attractions up to the age of 5. Plus kids this small don't eat much, so it's not like you are buying an extra steak at dinner. Besides minimal baby gear, traveling with kids under 5 years old doesn't really impinge on your travel budget. Speaking of gear, trust me when I tell you it is much easier to travel with kids when they are still young enough to be trapped in a contraption like a stroller or baby Bjorn. It is when they start taking off from you that things tricky, so enjoy this time while they are little, free and easy to keep contained.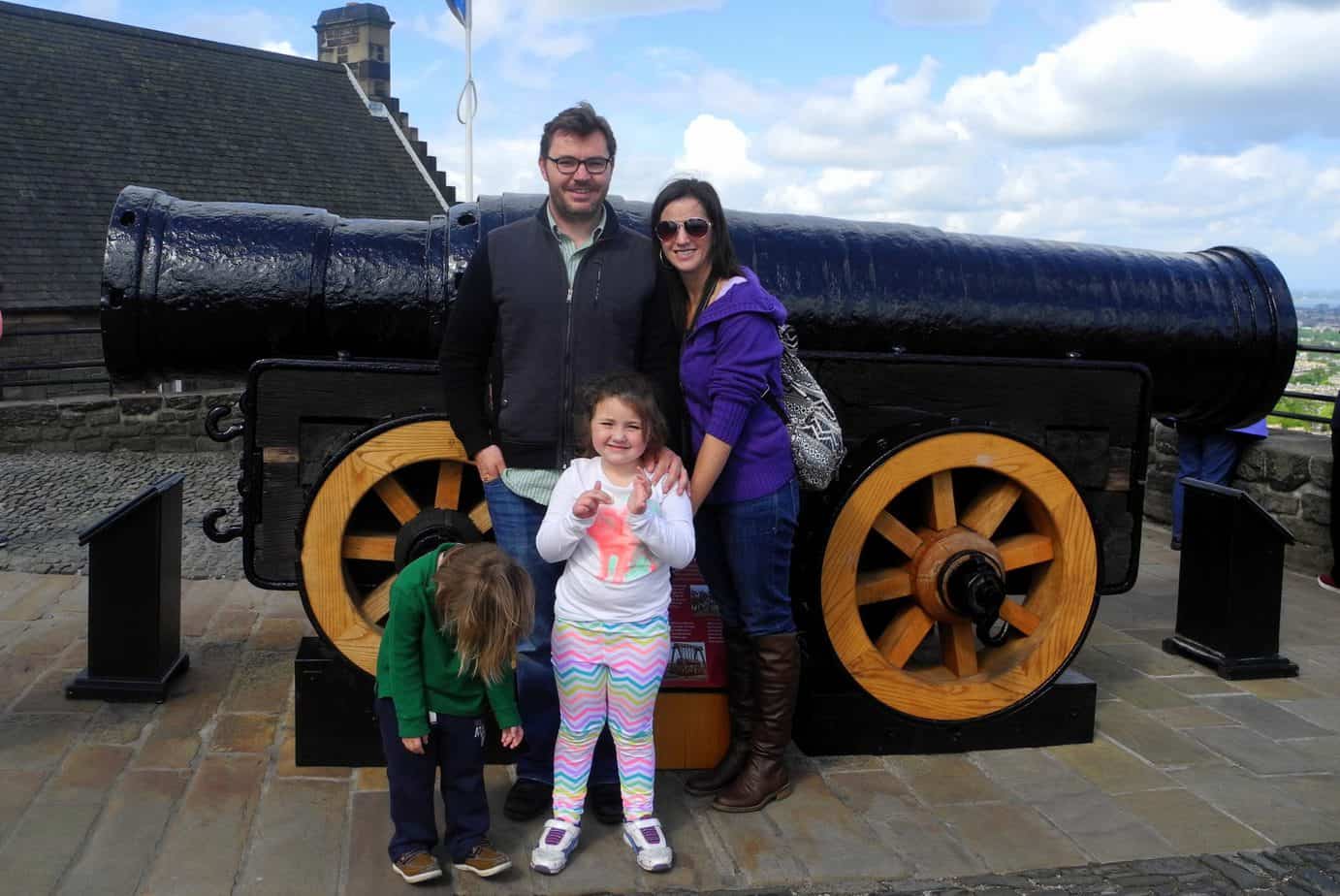 4. Work-Travel-Family Balance
If you are a traveling couple that makes their living as digital nomads, than finding time to actually get work done might be a struggle. You will just have to adjust your schedule to fit times while your kids are napping or work through the night while they sleep. For a while, prepare to be a zombie. Once they get a little older, you can get them involved in local activities or day cares that buy you a few hours to get things done. It is a constant creative process for me to figure out just how to balance the demands of motherhood and the need to write and run my blog, but it can totally be done.
5. Worry Becomes a Thing
Having kids does something to you. Even the most relaxed people in the world will finally know what it feels like to worry once they have kids. If you are an anxious traveler, your anxiety will increase. Where you travel, when you travel and how you travel will take a little more consideration. Risks you would normally be down to take, you may start having second thoughts about as a parent. Your kids become the most important thing in your life and keeping them alive and well is top priority. Sounds funny, but it is true. However, these are kids we are talking about and they are constantly working against us. That being said, they will get hurt and sick on the road. An easy way to ease some of the worry is by being prepared and doing research by talking with friends and family (and bloggers) with experience in family travel to your specific destination.
6. More. More. More
Once you add more people to your traveling crew, you will also be adding more stuff. Beyond the obvious of needing to pack more clothes, kids need stuff. You and your partner may be able to pack a bag and hit the road, but kids need to be entertained. You will have to bring small toys, coloring books or iPads to keep them happy during transport. They also need snacks. If kids are hungry, they will be miserable and maybe even mean. It is amazing what a life-saver snacks can be for a traveling parent. In addition to entertainment and snacks, babies also need all the baby items and gear. Finally, the photos! You think you take a lot of travel photography now? Wait until you have cute kids to take pictures of in fabulous destinations. Prepare for picture overload and have back-up memory cards.
7. Master the Art of Compromise
As a traveling couple, you've probably learned a great deal about compromise. Once you become a traveling family, you will become a master negotiator. The kids will have things they will want to do and you have things that you will want to do. The key is to work it out so that everyone has some measure of satisfaction or happiness. For example, my kids love to play on playgrounds and I really love happy hours. I offer them play time in exchange for good behavior in the pub. It usually works. Plus they are worn out from playing and that helps too. You may have epic plans to hike a trail or stroll the streets of downtown for hours, but be prepared to make a quick pit stop for a snack or sweet treat or simply to let the kids run around a grassy area, or even to abandon plans altogether if they run out of gas.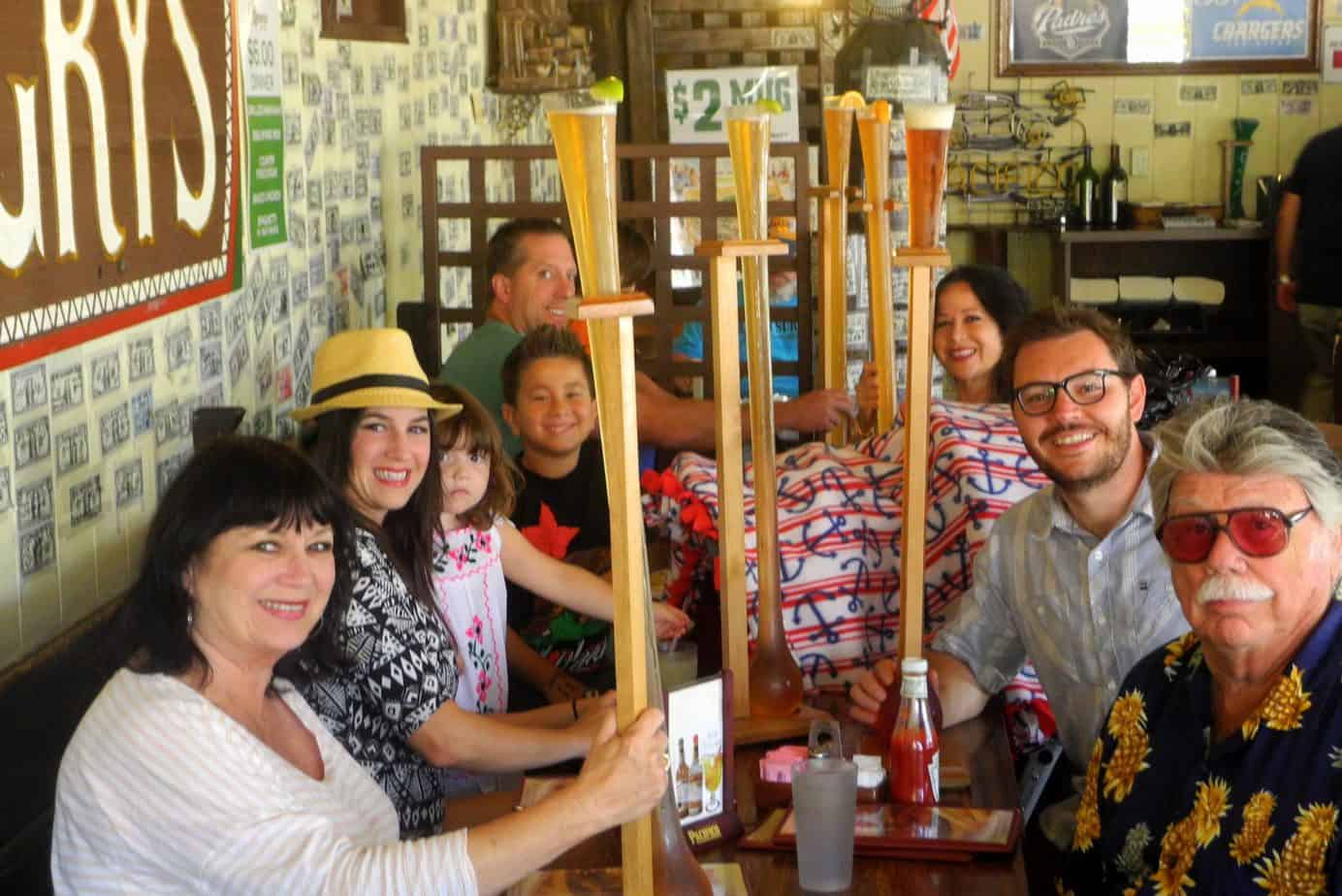 8. Slow Down
Maybe you already like slow travel. Once you have kids it is time to truly embrace it. The biggest mistake I see parents do while traveling with kids is trying to do too much. Hey, I've done it too and it doesn't work out well for anyone. Kids can only take so much sight-seeing and hustle for so long before they snap. So, it is best to not stress out about the stuff you can't do and enjoy the things you can. It ties in with the art of compromise. When we travel there are things I just have to see, but I schedule it in a way that allows for down time too. Thanks to our kids, we have really learned to love slow travel. Slowing down not only keeps the kids from feeling overwhelmed, it has also enhanced our travels by allowing us to fully enjoy a destination rather than rushing through it. Most importantly, even while traveling with kids it is necessary to take your beer breaks. It just makes everyone happier.
9. Meltdowns Will Happen-Roll With It
Even if you follow all these tips, kids are still going to have meltdowns. You may even have some yourself. It is okay. Just learn to deal with it and recover quickly. If I had a dollar for every time my son decided to collapse in the middle of sight-seeing or refuse to wear pants while trying to rush out the door, I would be one rich woman. Meltdowns are just a way for kids to express themselves and tell you they are done. Slow travel helps reduce these meltdowns, but they can and will still happen. So be prepared, keep calm and find a solution. Once, my son had a meltdown in the airport as we were rushing to get to our gate. He decided to freak-out and collapse in the middle of people walking. I was so frustrated, because I was loaded with crap and we were rushing. Just as I was about to lose it myself, I calmed down, got down on his level and explained that I can't help him if he doesn't tell me with words what he needs. Turns out he was tired and didn't want to walk at all let alone quickly. Basically, the airport hustle stressed him out. So, then I explained to him (calmly) how important it was to make our plane. Then we compromised if he could walk a little more, I would carry him some of the way, and so on and so forth. Needless to say, he stopped crying, walked and we made our flight.
10. Don't lose your Saturday night-Self
Attention parents! You don't need to stop having fun, because you are a mama and daddy now. Not losing your Saturday night-self is what HotMamaTravel is all about. Just because you are now a traveling family does not mean the travels have to be centered on the kids' interests. Travel for you and sprinkle in some kid fun too. As you travel you will find that kids will enjoy ruins, museums and pubs the more you expose them. Sure every kid loves a good playground or amusement park and those can be visited periodically. Just remember if your fun is having a pint in an Irish pub, then having babies in the bar is fine. We do it ALL the time. Even as a parent you can still be that awesome exciting person you love to be and you know what? Your kids will love that person too.
That's A Wrap!
I don't want to scare all you traveling couples away from becoming traveling families, but having kids does change a few things. Sure traveling with kids has its challenges, but so does traveling as a couple. Some things are just worth the extra work. You've already make the sacrifices necessary to be travelers, but you do it because the reward of new experiences is worth it. Same goes for traveling families. Adding kids to the mix makes things a bit trickier, but the pay-off of seeing the world together is priceless.
You Might Also Like:
---
[columns size="1/2″ last="false"]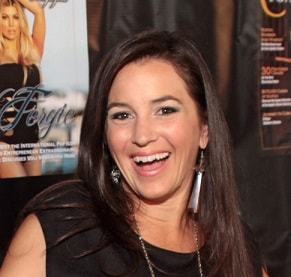 [/columns]
[columns size="1/2″ last="true"]Bio: Californian Mama, bartender, writer and family traveler, Amanda is on a mission to help families on any budget travel in style with ease all while never losing their Saturday-night selves. Traveling with kids can be fun for all and she is showing you how with exciting destination guides and travel tips on her blog HotMamaTravel.com. Don't be shy, she is social. Be sure to check her out on YouTube, Facebook, Twitter, Pinterest and Instagram too. [/columns]