This post may contain affiliate links. Read our disclosure page for full details.
Did you know that relationship rituals can be an amazing way to strengthen your love?
Throughout history, sacred things have been preserved and honored by ritual. Cultures and groups both religious and secular show deep appreciation for the power of ritual. Indeed, ritual continues even to this day.
One thing that is undeniably sacred is your marriage, or your committed partnership. This bond is strong and should be treasured, celebrated, and maintained.
As with other sacred things, ritual can be a great way to honor and strengthen your relationship. And we believe rituals both big and small can be a key element in helping your love be a lasting one. (This is one of our favorite pieces of relationship advice for couples).
There are lots of simple ways to create everyday rituals in your relationship. Some may be rare and reserved for special occasions, and others may (and should be) daily affairs that enhance your commitment.
Here are a few of our best ideas for rituals for couples.
Celebrate important (and not-so-important) dates
Life is a collection of moments. As a couple, it's vital to celebrate, mark, and recognize those moments, particularly if you're looking to create more romance in a relationship.
Make extra effort to remember anniversaries, birthdays, and holidays. These come around once a year, and sharing them with your partner is one of life's greatest pleasures.
Birthday or anniversary rituals can make these days extremely memorable. Perhaps your ritual is to exchange gifts in the morning before getting out of bed, or to write each other yearly love notes. These rituals turn into highly anticipated occasions for both parties, and the act of giving and receiving only serves to grow your love.
Small moments should be part of your love rituals, too. You're one of the biggest parts of your partner's life (if not THE biggest). Rituals that acknowledge your loved one's achievements and joys can make special times even more special.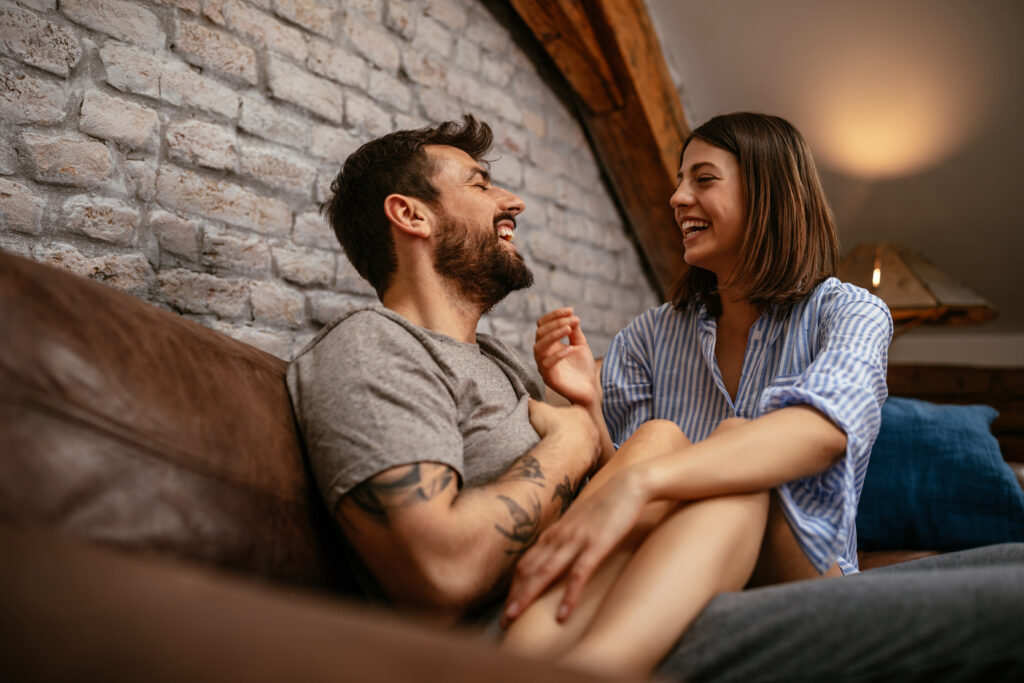 Celebrate accomplishments
Create a ritual of celebration for good news in your lives.
This could be dinner at a beloved restaurant, planning a weekend getaway somewhere, or even just enjoying a day in bed with Netflix and snacks. Having a ritual to mark life's successes will bond you and your partner closer together. Not only that, but it provides extra incentive to reach your goals, together.
Move forward together in bad times
Rituals can mark tough times, too. Has your significant other received bad news or a disappointment? A relationship ritual can show them your unending support and care.
Whatever your couples ritual entails, having something special you do together can ease pain and renew optimism. Most of all, it's an easy way to demonstrate your love.
Read Next: How to Fall Back in Love with Your Partner: Tips from 10+ Years of Marriage | 176 Positive Relationship Affirmations to Live Your Life in Love
Morning coffee
Rituals aren't just about rare celebrations and occasions. In fact, those little things you do every day for your partner may be the most important to keeping your love ablaze, elements that create deeper connection.
For Nathan & I, our daily relationship rituals have become treasured habits. One of our favorite things is our morning coffee/tea ritual.
As Nathan is an early riser, he's always up before me. When 8 o'clock rolls around, I have the delight of waking up to a steaming mug of tea and hugs. Nathan makes tea for us every morning, and we drink it side by side in bed, followed by some serious snuggling.
All in all, this morning ritual takes about 10-15 minutes, but it transforms our day! We start each morning with this moment of connection and relaxation, setting the tone for a happy day, and reminding us daily of what matters most to us.
For me, this is a little gift that Nathan gives me every morning, and it's something I appreciate deeply. This small gesture, which I look forward to every day when opening my eyes, has definitely boosted our love and affection.
You can start a similar ritual, or do something else meaningful.
Nighttime ritual: gratitude and prayer
How about spending 10 minutes before bed discussing your high and low point of the day? Or telling one another what you are grateful for?
If you're spiritual, try meditating together, or praying hand-in-hand. Spiritual closeness creates an entirely different type of unity. You could also do something less verbal and more physical, such as nightly back rubs or foot massages. No matter the ritual, the sparks of connection will fly in your relationship.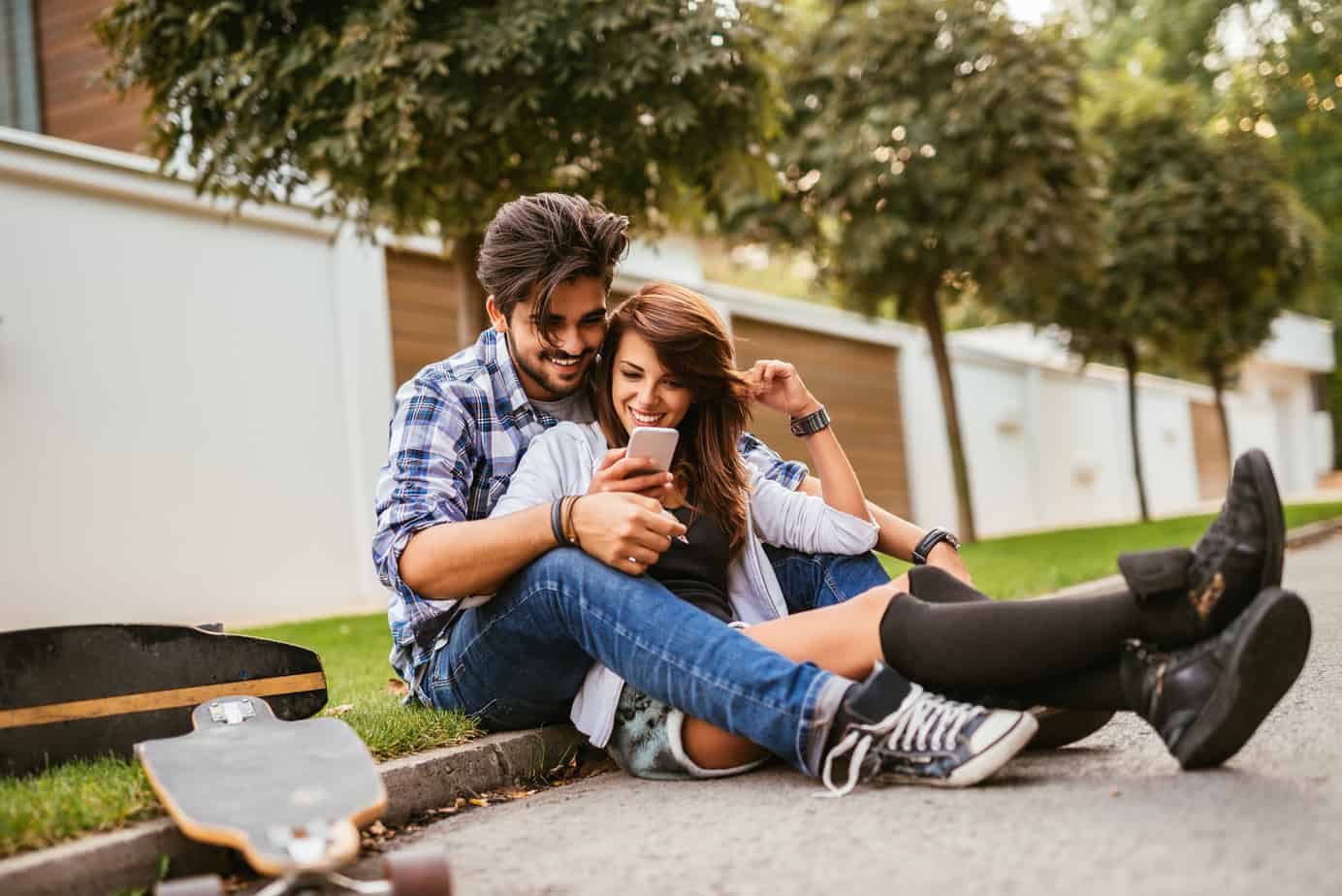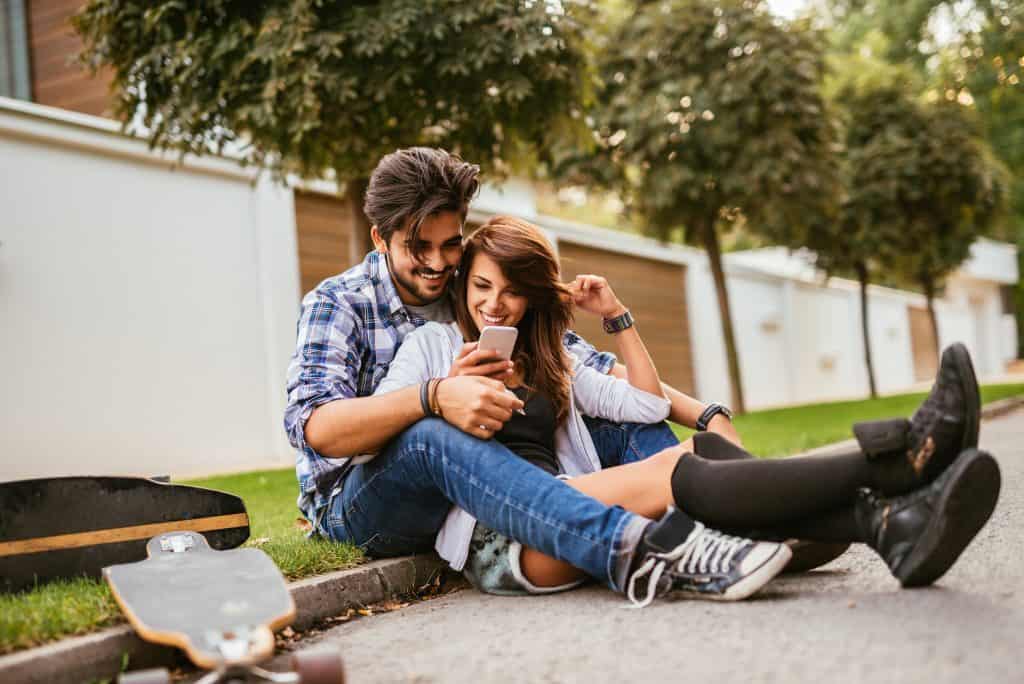 Creating your own holiday traditions
One of the best things about a long-term relationship is the history you build together. I can't wait to be married 25 or 50 years, just to look back on our life together and the anthology of memories we've created.
An easy way to add a couples ritual to your life is when the holidays roll around. These are times of tradition and ritual already, so the template is ready for you to personalize.
This is a great time for you to practice the spirit of giving. Do something for your partner that he or she will love.
Need some inspiration? Here are some sweet ideas for Christmas & holiday traditions for couples.
The year end-ritual
As the New Year approaches, it's a nice idea to have a couples ritual that you can do together to reflect on the previous year (we like to share and chat about our favorite books of each year. Here are our picks for 2017 and 2018, btw.
You can also take time to discuss your plans and dreams for the upcoming year. Set aside a certain time to do so. Grab some wine, a pen, and your sweetheart. Nothing cements a bond like a shared focus!
Weekly marriage meeting
How do the two of you prioritize and focus on your relationship together? Do you take time out of your busy schedules to do this? One suggestion is to have a relationship check-in aka a marriage meeting, where the two of you can check-in together. This meeting can take any form you like—we know some couples who do these at a coffee shop together—but setting aside time to connect in this way will be very bonding. It was also set you up for success and teamwork the whole week through.
Want to really focus on your relationship? Consider checking out this 30-day relationship challenge for couples.
The weekend ritual
Can the weekend be a relationship ritual? Absolutely! If you're working 9-5 jobs during the week, those two days off are precious, and spending them together doing something special is an excellent plan.
Weekend rituals are a habit you can look forward to together. The ritual doesn't have to take up the whole weekend, but it can be something you plan for each week.
Talk with your partner and consider trying a new ritual this year. Cooking dinner together on Saturday nights. Going for a drive on Sunday afternoons. Even something as simple as starting your day with a conversation, or buying a couples journal to work through together.
All these tiny things become so meaningful, and you're sure to reap the rewards in your relationship.
Travel as a ritual
We couldn't leave out one of our absolute greatest passions: travel. Travel can certainly be a ritual of sorts. From annual trips to weekend getaways throughout the year, it's worthwhile to travel as a couple (trust us!)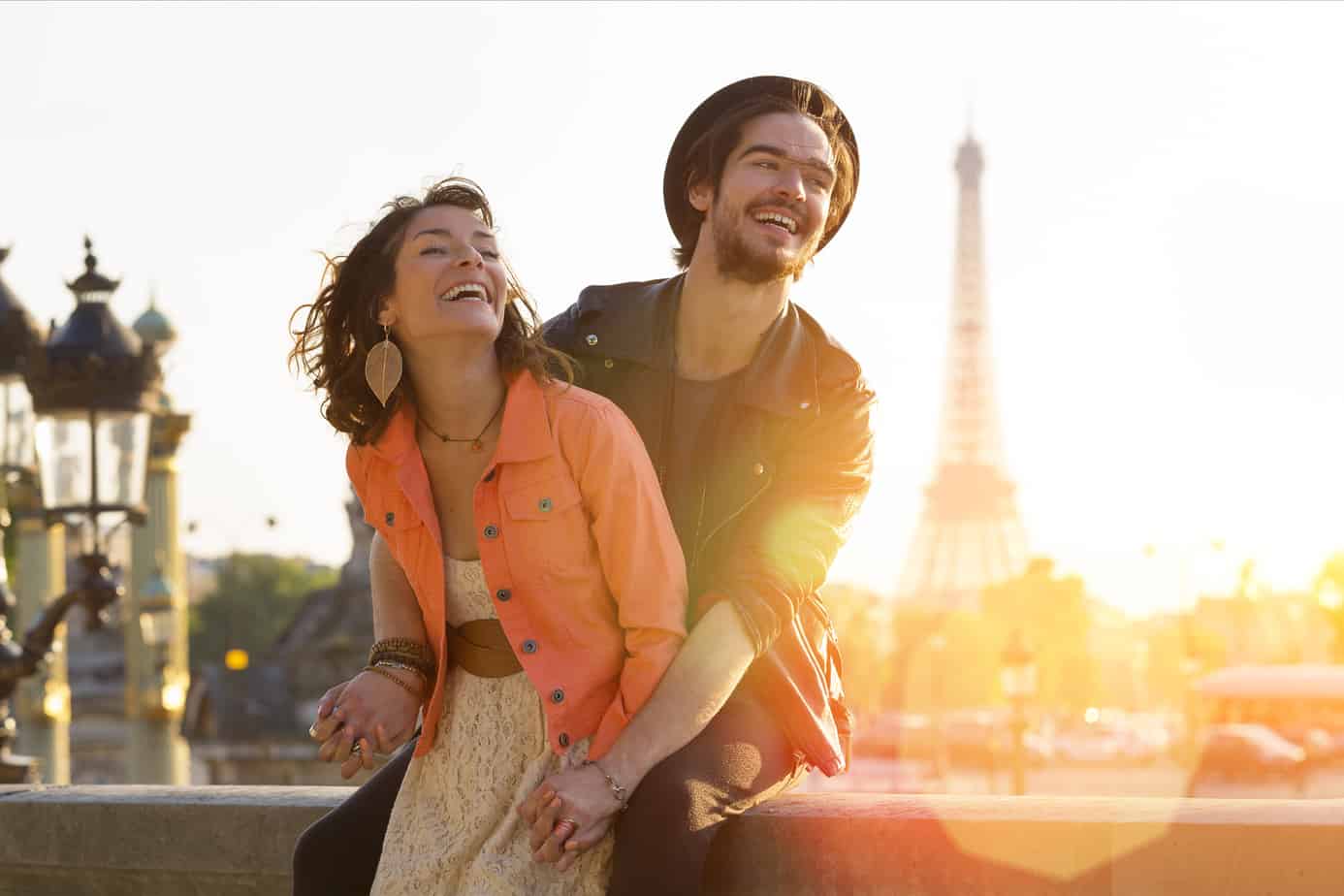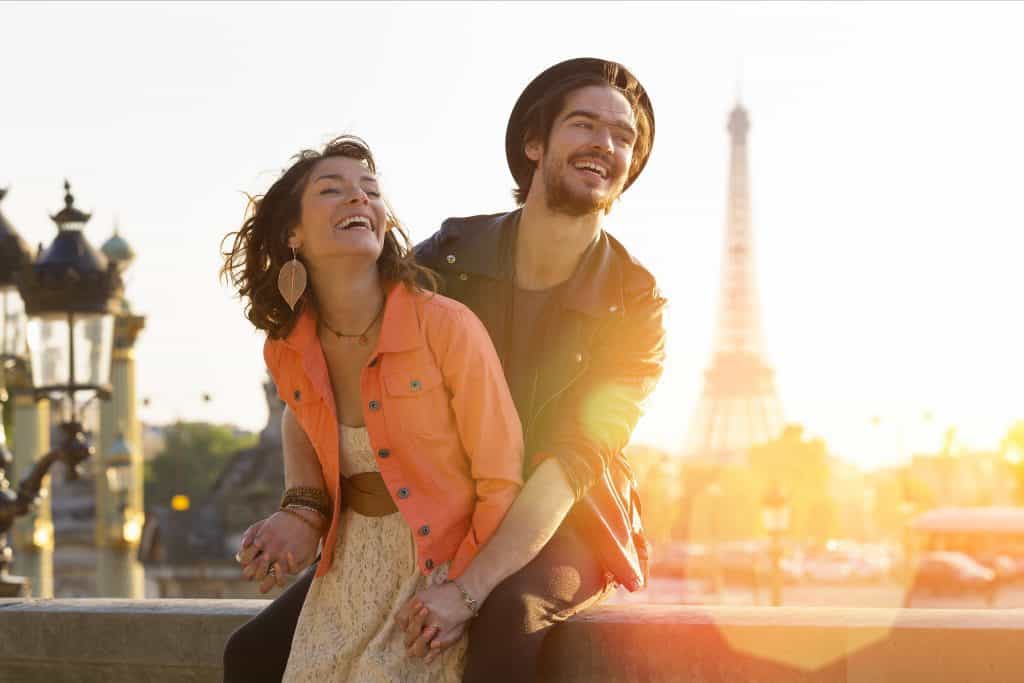 Once a year, Nathan and I like to go on a trip that doesn't "demand" too much of us. In other words, we really relax on the trip, and don't feel pressured to get out and see everything in our destination. Sometimes, just being alone together in a luxurious hotel suite is all you need for an exciting adventure.
---
You might also like:
---
Pin this post to save for later!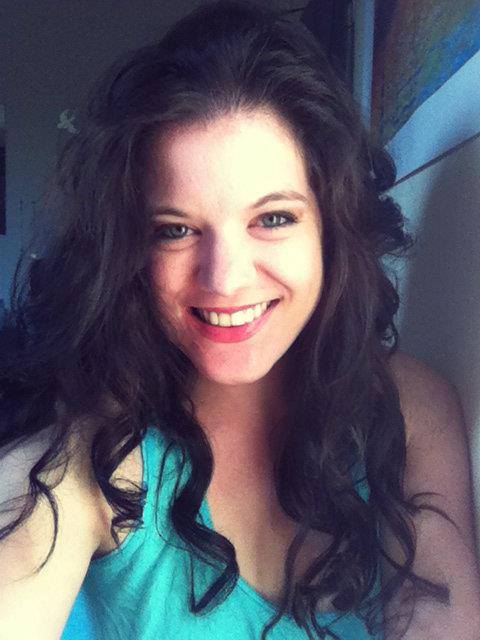 Amy Hartle is the Editor behind Two Drifters, and author of Do You Love Me? How To Stop Seeking Reassurance in Relationships, a book on reassurance seeking. While her name often is found beside the title of "Relationship Expert", she knows that becoming an expert on love and relationships will be a lifelong challenge. But, she is a passionate student of the subject, fully dedicated to learning all she can about relationships, connection, and intimacy, and nurturing her own marriage along the way.
Amy lives in North Carolina with her husband Nathan, and son Malcolm. When not working on websites or traveling the world, the Hartles can be found cuddling, reading, and hanging out with their cats.