---
*Links in this article may be affiliate links, from which we may earn commission. See our
Privacy Policy
for full details.
---
(Want the most recent book faves? Click here to check out our picks for 2018!)
Ahhh books. Aside from travel, love, and coffee, books are definitely one of our favorite things. Nathan especially is an avid reader, but over the past several years, I myself have made a concerted effort to read more. I've also tried many versions of reading bucket lists, but these, unfortunately, never seem to pan out. Instead, I read books without guidelines, picking up whatever I find that looks interesting, and continually adding to my Goodreads "to-be-read" list. My reward has been an array of wonderful books to add to my shelf of "favorites." I've traveled to lands near and far in books, been inspired by different cultures and ways of living, and dived deep into fantasy worlds.
Yes, reading is terrific. If you like to read, we've got some outstanding recommendations ahead. We've made it a yearly tradition to share our favorite books on the blog (check out our top reads of 2016 here) and we love distilling 365-days worth (give or take) of pages into the most epic of selections. Here are our 10 favorite books of 2017.
---
Amy's Favorite books of 2017:
I started reading Station Eleven during a family trip in February. The book starts off with a bang, as many post-apocalyptic, dystopian-style novels do. Right in the first chapter or two, a massive disease outbreak strikes without warning, killing off most of the world's population. I went to sleep and woke up with a horrible stomach virus, which, let me tell ya, really brought the book to life!
All kidding aside, Station Eleven was the most phenomenal book I read this year, and it will stick with me for a long time. It's one of those books whose plot is tough to describe. It's a story that ultimately catches you off guard and keeps you utterly entwined. The characters are connected in surprising ways that are revealed as the tale goes along. If I'm not describing it very well, check out Amazon's excellent synopsis. Do yourself a favor and read this book ASAP!
A few summers back, I caught the Hulu miniseries of 11/22/63. I was crazy about this story right away, and knew I had to read the original. The book, as books always do, illuminated the story in an even greater way.
A divorced school teacher finds himself suddenly facing an epic quest, as a local man shares with him an alarming truth. Via a portal in a small Maine town, Jake can return to the years before the Kennedy assassination, saving Kennedy's life, and changing history as we know it. Can he do it, and should he? Stephen King brings time travel to the forefront in this tome, which explores the effects our actions have on the wider world.
I've been eyeing this huge hardback novel on my grandmother's shelf for decades, and this year, I finally sat down to read it. Oooooh, so delightful!
This book takes place in the earliest days of man. A tall, blond child named Ayla is orphaned after an earthquake tears the ground and swallows up her home and family. She is then found by the clan, a different race of people who, for one reason or another, decide to help this unusual creature, who looks very different from them. Despite being a fictional tale, Auel does a remarkably thorough job with researching the lives of early peoples. From start to finish, this book, with very little dialogue and lots of description, kept me riveted. The characters are deep and complex and you find yourself wanting the story to go on.
I am a sucker for beautiful historic novels that have a literary element, especially when the author can create a genius turn of phrase–I think the modern genre is described as "literary fiction." Combine it with a gothic twist, and I am there. Such is The Shadow of the Wind, another massive book steeped in mystery and enchantment (seriously, why is every book I read 600+ pages?!).
This tale centers around young Daniel, who finds a copy of a book by an author named Julian Carax. It's a rare find, and he soon discovers that someone has been systematically destroying every copy of Carax's books. Daniel sets out in the intriguing streets of 1940s Barcelona to find the truth about Carax. Goodreads says it best: "Before Daniel knows it his seemingly innocent quest has opened a door into one of Barcelona's darkest secrets, an epic story of murder, magic, madness and doomed love."
Finally, The Bone Clocks. I just finished this book recently before writing this post (November 27) so this book is clear in my memory. I can only describe this novel as a whirlwind. The piece spans decades and continents, and is broken down into several sections and points of view. Along the way, the story dips in and out of the life of the central character, Holly Sykes, a girl who has experienced visions and voices and seems to be "a magnet for psychic phenomenon." That's all I can say to begin to describe this insane novel.
The Bone Clocks is one of those books that you can know almost nothing about, and be swept away in its fantastic characterizations, stunning plotline, and surprising magical realism. Please go read this now—especially if you read and liked Station Eleven.
Honorable Mention of 2017: The Help by Kathryn Stockett
---
Nathan's Favorite Books of 2017:
Rebecca by Daphne du Maurier
In 1930s Monte Carlo, a young woman is plucked out of her dreary life as a maidservant by a marriage proposal from a dashing and mysterious man. He turns out to be the wealthy and famous Lord de Winter, master of a legendary estate called Manderley on the coast of England. Unfamiliar with the ways of the aristocracy, the unnamed woman finds life at Manderley a series of humiliations in which she is constantly compared, and compares herself, to Rebecca, the mysterious and beautiful first wife of de Winter from whose death he never seems to have recovered. One can describe this novel in a lot of ways–haunting, beautiful, suspenseful, and even frightening–but they never seem to encompass the experience it offers. I highly recommend it. (Amy does too—we read this in tandem and couldn't stop talking about it!)
This book surprised me more than any other this year. I was expecting this pioneering detective novel to be pulpy, fun, and antiquated. Turns out, I was thinking not of Hammett but of his imitators. This is a complex, ever-shifting story centered around Sam Spade, a private investigator who is smarter than everyone around him–and even less sentimental. The book's third-person style reveals nothing of the characters' thoughts; we are left to judge their motives and intentions, honesty and deceit by their words and actions, down to the smallest gesture. As various mysterious characters converge in search of the Maltese Falcon, a lost treasure with an ancient history, who knows what and has what intentions toward whom becomes an enthralling puzzle–as does Sam Spade, the state of whose soul remains a mystery to the end.
Following one classic mystery with another seemed like a bad decision at first–Hammett's style is so unsparing that any other author's words might seem bloated. But I soon discovered in Chandler's Philip Marlowe a character as memorable as Spade. Funny, tough as nails, heartbreaking in his devotion to his unique sense of honor, and with an underlying and seemingly destined loneliness, Marlowe navigates the underbelly of early 50s Los Angeles searching not for money but because of his devotion to a lost buddy. He and a host of other fascinating people are portrayed in Chandler's beautiful prose. Anyone who doubts that genre fiction can be literature should give this book a try.
Lewis' last novel, this retelling of the myth of Cupid and Psyche, is so rich in meaning and subtext, not to mention powerful, that describing it only diminishes it. Still, I've got to try: at the center of the plot is the princess Orual, the purported author of the book, who writes the manuscript as an old woman to lodge her accusations against the cruelty of the Gods. Having grown up in Glome, a far-flung little kingdom on the edges of ancient Greek civilization, she fears her abusive father (the king) and loves her step sister, Psyche, with a love that defines boundaries: it is partly the love of a mother for her daughter, partly that of a sister for a sister, and borders on an almost romantic obsession. But Psyche has a higher destiny, one that will take her away from Orual, and though each becomes a ruler in their own right, Orual's love for the beautiful psyche is possessive in the extreme, and she puts to the test Lewis' notion that love can be comprised mostly of hate while still appearing as love.
You will find this under children's literature in bookstores and libraries, but I am hard-pressed to think of a more moving story about childhood friendship, destiny, and mourning for lost love. As the fourth entry in Cooper's "The Dark is Rising" series, the book's plot deals with the approaching final confrontation between the Light and the Dark, the forces that have guided human history and will soon decided its ultimate fate. It can be read without reading the previous books, but I would recommend committing to the whole series. It won't take long, and it's worth it.
---
Pin this post to save for later!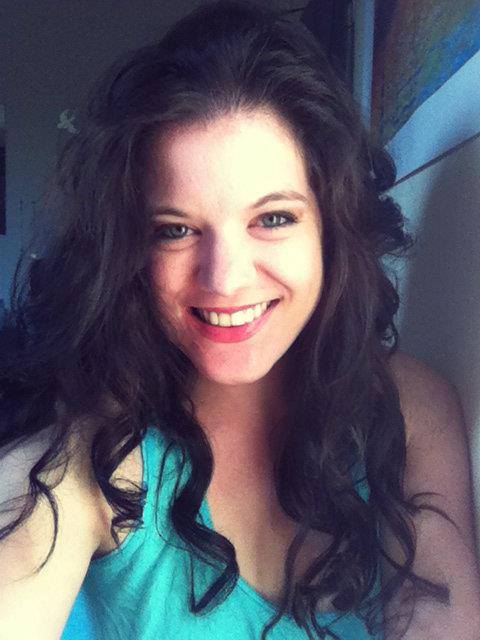 Amy Hartle is the co-founder and owner of Two Drifters, where she blogs about romantic and couples travel, relationships, honeymoons, and more. With a Master's in English and a BA in Musical Theatre, Amy loves to write quality content as well as to entertain, and she hopes to do a bit of both here on the blog! Amy is happily married to her husband Nathan, and when not working on their sites, Amy & Nathan can be found cuddling, reading, and enjoying delicious lattes.