---
*Links in this article may be affiliate links, from which we may earn commission. See our
Privacy Policy
for full details.
---
Every year, we take some time to share our favorite books with you. While we aren't professional book reviewers, we are very avid readers with a wide variety of interests and tastes. And I'd like to think those tastes veer towards the more highbrow and high-quality (that Master's in English has to be good for something, right?!)
Nathan and I have literary tastes that don't often intersect, which means at the end of the year, we've collectively read some 50+ books that we can select from. Nathan enjoys science fiction, fantasy, classics, and a range of often political non-fiction. I'm more drawn to "literary fiction," with a healthy dose of true crime, Agatha Christie mysteries, and dystopian fiction. But these genres aren't tightly drawn.
We like to take the time to share with you our top 5 favorites out of the entire year, hoping that you, too, can find the same enjoyment and interest we found from these reads. You can check out our list of favorites from 2016 and 2017, too.
---
Nathan's Favorite Books of 2018
When Jerry, a student at a private all boys' school, refuses to take part in the school's annual chocolate sale, he unleashes the full force of the faculty and students' capacity for corruption and bullying. As the conflict escalates, he becomes the target of a secret society within the student body.
Written in the '70s, this book's spare prose style and insight into the psychology of pubescent boys are timeless. It's like Lord of the Flies, except that, here, the helpfulness of adults is called into serious question.
Grendel by John Gardner
A brief but challenging and cryptic book, this is the story of Beowulf's famous adversary, Grendel. The beast, though capable of monstrous cruelty, also contains an odd innocence and a desire for meaning, molded by the apparent neglect of his mother and his repeated encounters with the vikings and with an (imaginary?) dragon, who is a force of gleeful nihilism.
Telling an almost entirely different story than the 1997 film that it inspired, this science fiction classic also represents an inversion of that film's politics. In his accustomed fashion, Heinlein creates a world that is detailed to the point where the reader is taken away.
As humanity has spread across the stars, it has found itself at war with an alien race known as the "Bugs" or the "Arachnids." Living in hives like ants or bees and having a prodigious rate of reproduction, these beings pose an existential threat to humanity.
Young Juan Rico comes of age and rises through the military ranks with the war always ahead of him. Learning both in the classroom and on the battlefield, he and the reader are exposed to questions of the military's role in society and the ethics of armed conflict.
From the existence of a single world government to the limitation of voting rights to members of the military, this setting contains something to make readers of any political stripe uncomfortable.
Heinlein's willingness to court controversy for the sake of important questions is part of what makes him special, in my view. That he asks these questions in a fictional world where our species' survival depends on its military strength (as has been the case for societies throughout history) makes them all the sharper.
Nixonland is a powerful political history that recounts the ascent of the titular president to the highest office. His considerable political talent and ruthlessness allow him to detect and widen fractures in society to his own advantage, leaving a legacy of two-sided political and cultural animosity that is with us to this day.
Telling the story of US Central Intelligence Agency from its post-World War II origins through the War on Terror, the author of Legacy of Ashes spares no criticism of the agency, from its often-misguided foreign adventurism to its failure to learn from its failures. Despite his admiration for individual figures within the morass, Weiner begins and ends with the belief that the CIA must be overhauled and redirected if it is to reach its potential as a powerful force for national defense. After reading this opinionated history, his view is hard to argue with.
---
Amy's Favorite Books of 2018
I. Loved. This. Book. Oh man. What an emotional ride. It took me a long time to crack this book open and get started, for one, it's not a tiny read, and two, its premise didn't immediately grab me.
The synopsis tells us that, at a baseball game in 1953, eleven-year-old Owen Meany hits a foul ball that accidentally kills his best friend's mother. This is the first in a series of frankly bizarre, intertwined events that effect not only Owen's life but those around him. In short, Owen believes he is God's instrument, and as the narrator asserts, he is.
This brief overview doesn't even begin to delve into a novel that is at times deeply sad and even more often, hysterically funny. I don't often laugh out loud at books, but I did with A Prayer for Owen Meany. Seriously, this book will take you on a journey of highs and lows with an incredible ending, too. I promise.
Oh, Lord. This book gave me enormous anxiety and sweaty palms. I sobbed my way through the end of this book. It was hard to read at times. But I am so glad I did. What an amazing and epic piece of literature. This is probably my favorite Stephen King book, even though it's incredibly dark and visceral. This might not be for the faint of heart—if you cannot read about the electric chair under any circumstances, move on—but if you stick with it it's really a gorgeous novel that will stay with you.
If you asked me what my absolute favorite book of the year was, I would have to say this one. I recommended it to anyone and everyone. This is another doorstop-sized book (not sure why but my favorite books always seem to be TOMES), that is unlike anything I've ever read before.
The book spans decades, beginning in 1940s Ireland with Cyril Avery, an adopted boy who is constantly reminded by his parents that he's "not a real Avery." Thus begins a quest for identity and belonging and love that will wring your heart out. When I talk about good literary fiction, this is it.
Have you heard of the Golden State Killer? Chances are you may have. This rapist and eventual murderer terrorized residents of California communities in the 70s and 80s. In April 2018, he was finally caught after decades of eluding law enforcement, and with dozens of victims attributed to him.
Without a doubt, the renewed interest in this case—and the GSK's eventual capture—stem in a large part from this non-fiction effort by Michelle McNamara.
Sadly, Michelle died unexpectedly before she was able to learn how the GSK story would end, but before she departed this world she left a work filled not only with details of the GSK's harrowing crimes but of her own obsessive plunge into the evidence. This book is fascinating, and it's especially satisfying to know that the perpetrator has been apprehended, finally, after all these years.
Like true crime? I've really gotten into it this year. I also highly recommend The Stranger Beside Me, the original Ted Bundy book by legendary crime writer Ann Rule, who once worked directly with the serial killer at a suicide hotline.
I'll conclude my top books of 2018 with this memoir by Jeanette Walls. The Glass Castle reads like shocking fiction, but it's all true. Walls grew up in a hugely dysfunctional family, with an alcoholic father who bounced back and forth between brilliance and anger, and a wisp of a mother who had no interest in parenting.
Ultimately, Walls and her siblings raised themselves amidst extreme poverty and eventually elevated themselves to new lives in New York City. This story is surprising and even inspiring, showing the real power of humans to rise above their circumstances….but of course, never without scars.
---
Honorable mentions: (I can't help myself!!!) The Stand by Stephen King, The Kitchen House by Kathleen Grissom, and Tell the Wolves I'm Home by Carol Rifka Brunt. You can see everything I read in 2018 on Goodreads!
What was your favorite book of 2018? Share in the comments!
---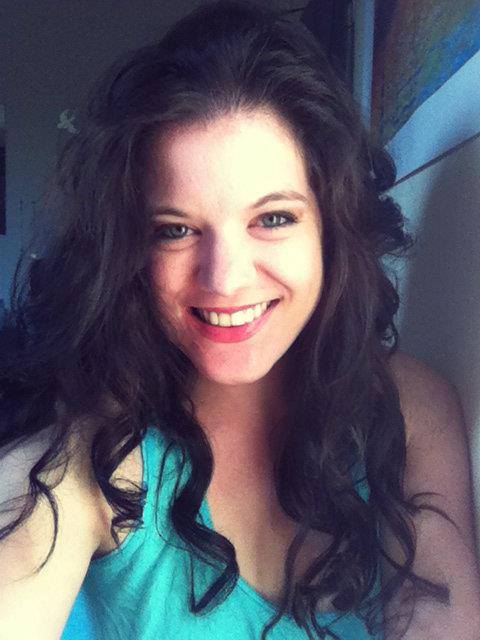 Amy Hartle is the co-founder and owner of Two Drifters, where she blogs about romantic and couples travel, relationships, honeymoons, and more. With a Master's in English and a BA in Musical Theatre, Amy loves to write quality content as well as to entertain, and she hopes to do a bit of both here on the blog! Amy is happily married to her husband Nathan, and when not working on their sites, Amy & Nathan can be found cuddling, reading, and enjoying delicious lattes.