This post may contain affiliate links. Read our disclosure page for full details.
When traveling as a couple, you're always on the lookout for the most romantic places. Unsurprisingly, there are many romantic places in Europe and they are at their best in the wintertime. Europe in winter is incredibly magical.
Is Europe home to some of the best romantic winter getaways? We think so. There's something enchanting about those elegant old cities bedecked with snow, or the mountains glistening in the winter sunlight. Europe abounds with charm in all seasons, but this one gives everything a shimmering quality.
We asked a few of our fellow travelers to share their favorite and most highly-recommended destinations for Europe in winter. There are 15 cozy, snowy places below that are sure to meet your wintry expectations, and make perfect destinations for two.
PS: Traveling in other seasons? Check out the best fall European destinations and the top spring destinations in Europe as well!
Romantic Europe in Winter Destinations
Transylvania, Romania
Transylvania is truly magical in winter. This ancient region in Romania is characterised by majestic mountains, swathes of unspoilt forest and time-warped villages, all of which you can find covered in deep snow in the winter months.
Besides being known for its beautiful Carpathian Mountains and blood-sucking creatures, Transylvania is also home to the largest brown bear population in Europe.
Wolves, lynx and chamois, among other species, also reside in the Carpathians. Thus, not only is Transylvania an amazing place to visit in winter, but it is also the perfect destination for wildlife lovers.
You can hike through remote villages in the mountains, go on a bear-spotting tour in the forest, and just absorb staggering views of alpine meadows under a blanket of snow.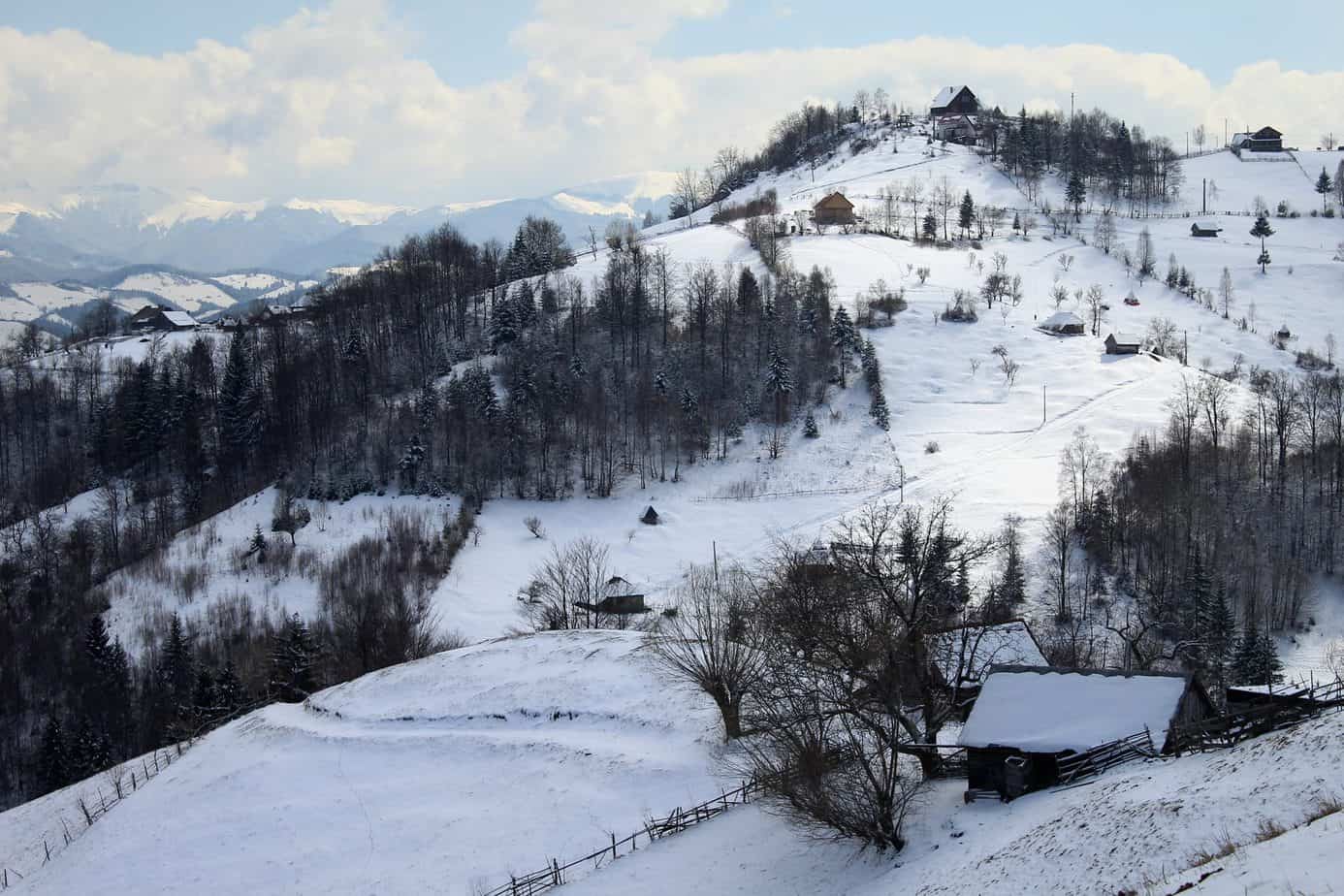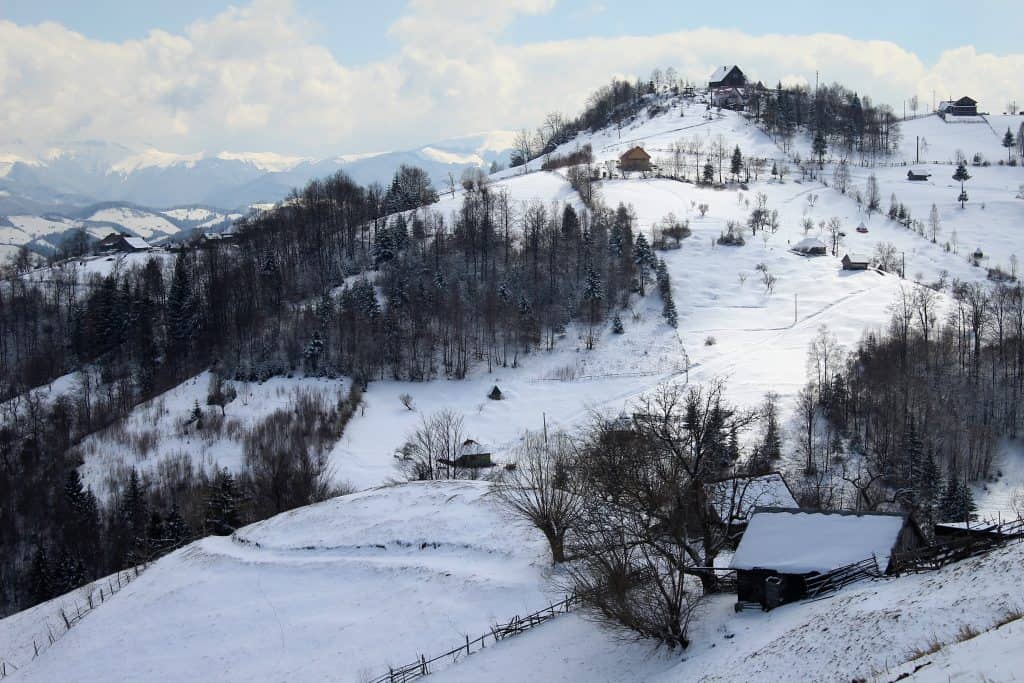 If you're not exactly thrilled by the prospect of encountering a wild brown bear, you can head to Libearty Bear Sanctuary to see these beautiful creatures in a safer environment. The sanctuary consists of 160 acres of oak forest, where bears that have been rescued from captivity are free to roam.
Finally, make sure you spend a day or two in Brasov, where you can explore the colourful old town and immerse yourself in the local café scene.
Oh, and of course – don't forget to pay a visit to Dracula at Bran Castle.
-Daniela, Grumpy Camel
Nestled at the foot of the eternally snow-capped Swiss Alps, Zermatt as one of the most amazing winter spots in Europe features a backdrop of the popular Matterhorn peak that inspired the Toblerone logo and, of course, the ideal and consistent slopes of snow perfect for all kinds of winter activities.
Zermatt is the highest ski resort in Europe and guarantees snow all throughout the year, which means endless fun for fans of winter activities. Zermatt has 360km of pistes along scenic landscapes that can even take you to Italy!
The long trail offers tons of activities especially during winter such as sledding, skiing and snowboarding, cross-country skiing, ski tours, and free riding.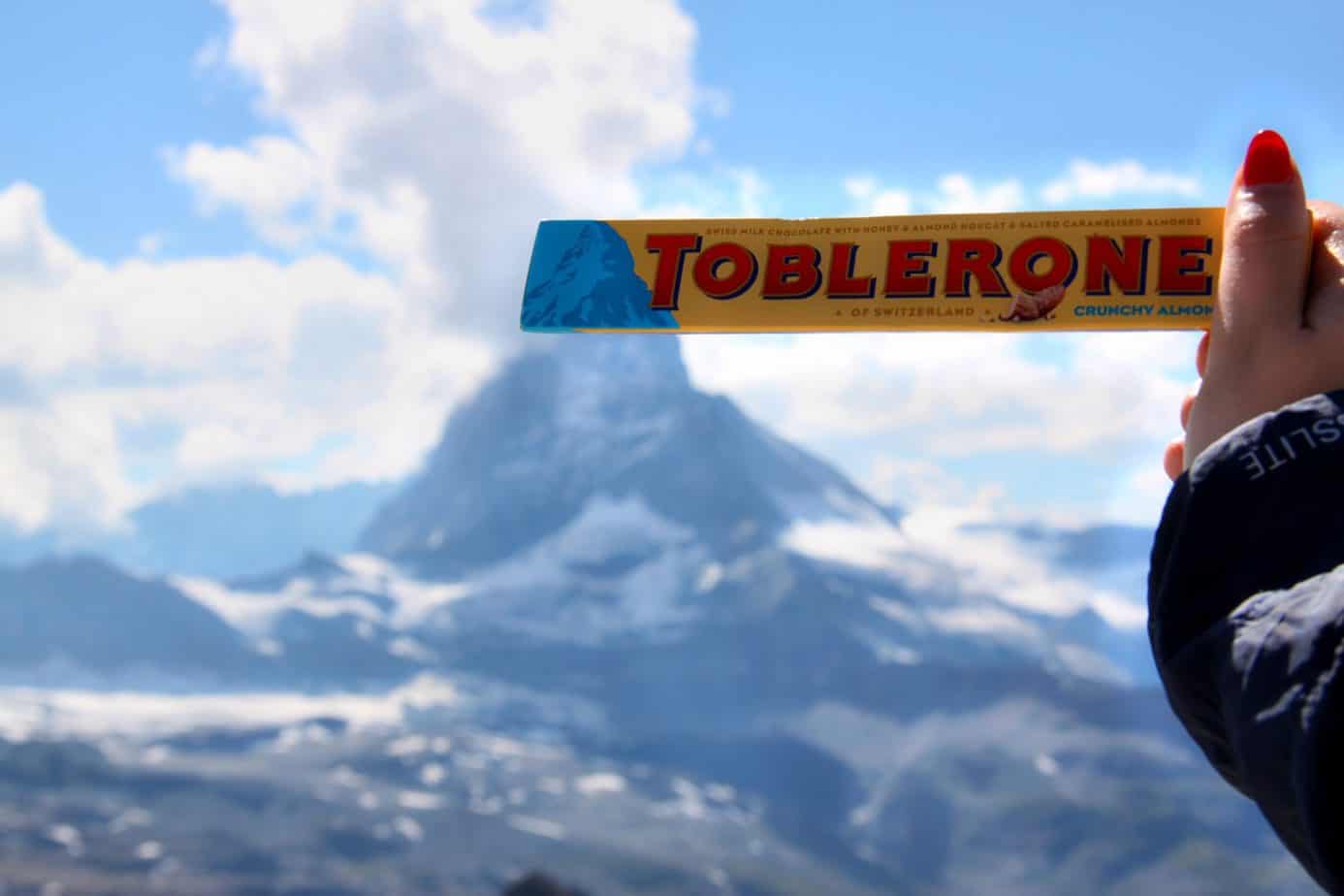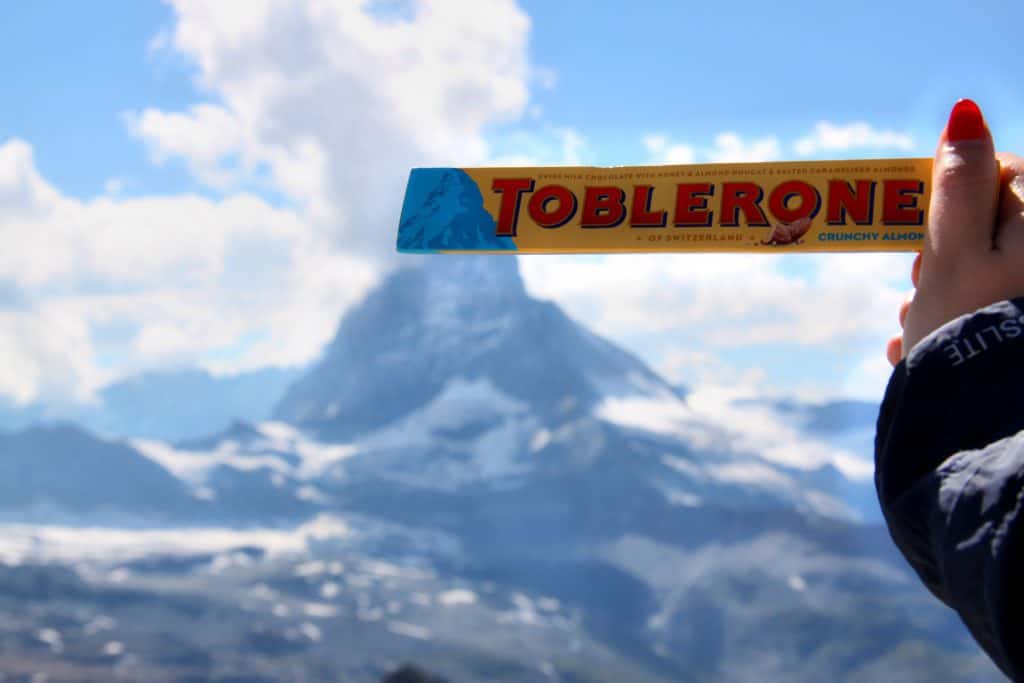 There are different pistes perfect for every skill level – whether you are a beginner or advanced. Beginners can enjoy safe and broad areas while gaining confidence in the snow.
Sunegga area is perfect for beginners for its slow piste with plenty of cable cars or lifts to take people on top. Advanced skiers love the different terrains that offer technical difficulty. Triftji is especially known for its moguls.
If you are not into skiing, you won't get bored at this winter paradise. You can go hiking and snowshoeing along picturesque trails. Mountain excursions are also offered by many tour agencies in the town. If you have an extra cash, book a helicopter flight for a sightseeing tour from above.
Likewise, you can also tour the village on foot or by electric vehicles.
The longest pedestrian suspension bridge in the world, called Charles Kuonen Hangebrucke, is almost 500 meters long with a height of 85 meters from the valley below. This connects Zermatt to the nearby town of Randa and offers fantastic views of the Swiss Alps along the way.
There are plenty of other things that make Zermatt one of the most amazing winter spots in Europe.
The town itself is cozy and quaint with a lot of shops and restaurants offering treats, especially during cold winters. Sip a hot chocolate and indulge in warm fondue while enjoying the views of the Matterhorn Peak and the rest of the Swiss Alps.
-Karolina, KarolinaPatryk.com
Kyiv, Ukraine
Kyiv, Ukraine is easily one of the most underrated places in Europe during winter. People automatically assume that Ukraine is an icebox during this time of year and while they are often right, the amount of charm and peacefulness the city possesses during a heavy snowfall and chilly winter is unparalleled to any other European city I've ever been in.
The Ukrainian capital city and home of golden domes look ravishing in the winter and while the terraces and cafes all move to become cozy indoor establishments, they are still worthy of visiting and locking yourself in for hours to enjoy.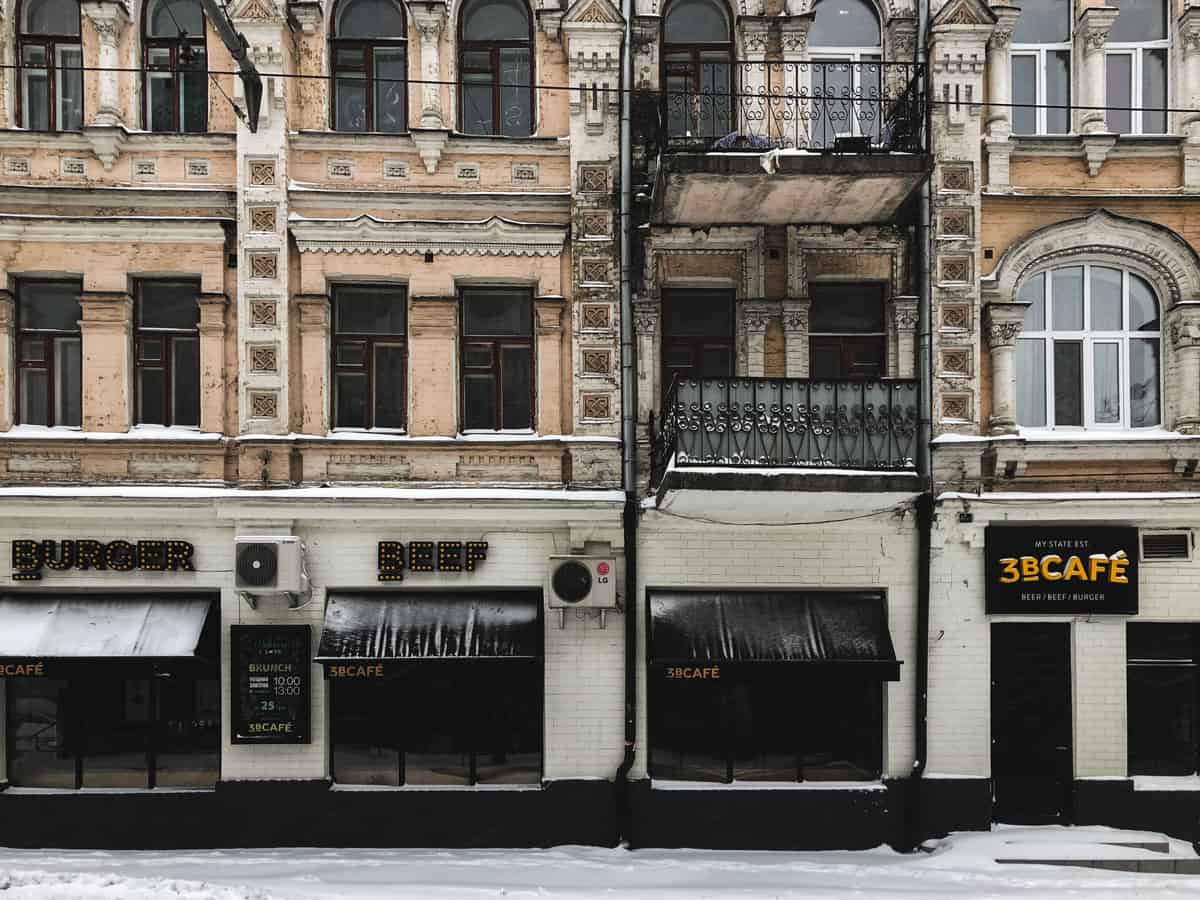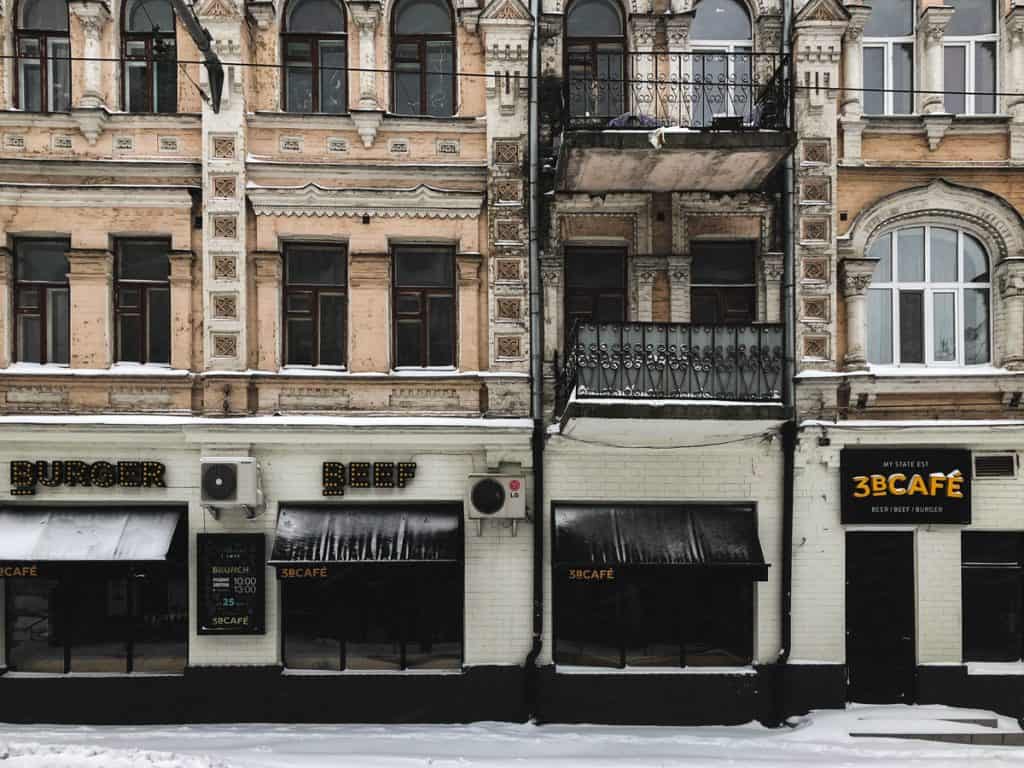 Ukrainian food is hearty, heavy, and the perfect cuisine to enjoy during the winter months. There is nothing better than Ukrainian borscht with a side of vareniki in January while you experience the Orthodox New Year that takes place in January instead of December. The New Year in Kyiv is also magnificent and deserves more attention than it currently receives.
Many people shun traveling to Kyiv in winter but I think it should be experienced by everyone pending they dress for it. Eastern Europe simply shines during these months and it is the best time to meet locals inside at a cafe or bar.
-Megan, MeganStarr.com
Yorkshire, UK
If your idea of the perfect winter day is sitting by a roaring fire in a cozy pub with a glass of wine, then you need to visit Yorkshire. Yorkshire, UK is a winter wonderland filled with stunning scenery, quaint cafes and pubs, and the occasional castle.
In December, you'll find Christmas markets and mulled wine; then, as the New Year rolls in, things quiet down and the Yorkshire countryside becomes almost still with silence, creating the perfect destination for a romantic getaway.
The cities, such as York and Leeds, offer ice skating, Christmas light displays, and winter-themed events, but the countryside is where you really feel the romantic Europe in winter vibes.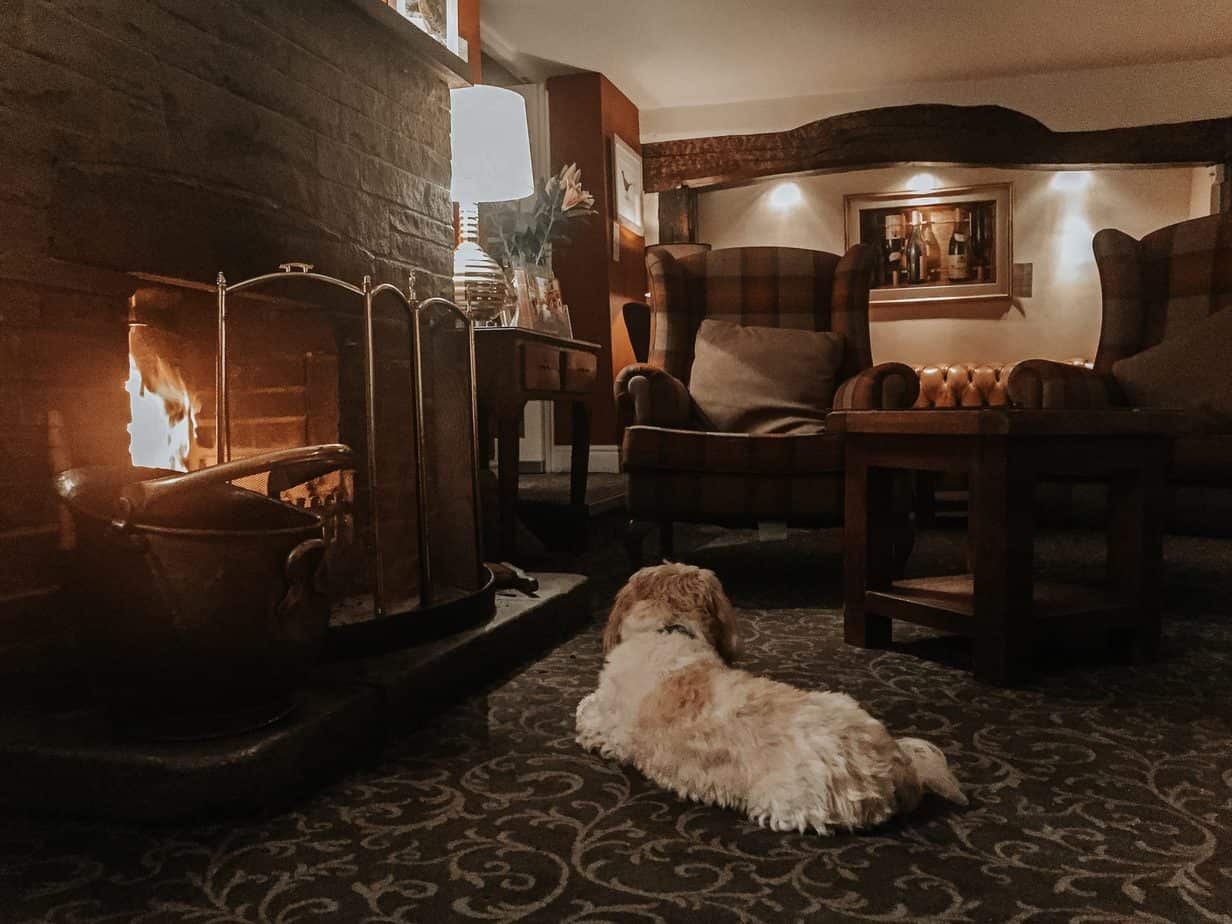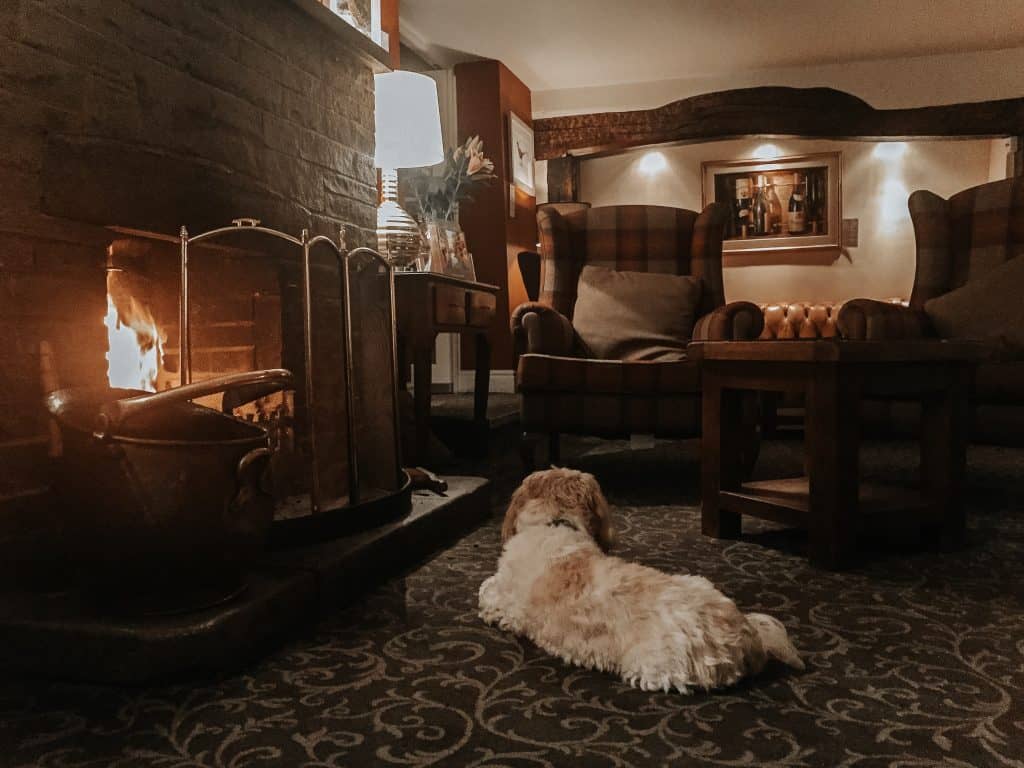 Given the unreliable English weather, snow isn't a guarantee when visiting Yorkshire in the winter. However, the welcoming atmosphere of the countryside and the coziness of the pubs will leaving you feeling like you're hiding out in the middle of a snowstorm, anyway.
For a real winter experience, hire a cottage in the Yorkshire Dales, or treat yourself to a luxury hotel, such as the Black Swan in Helmsley. You'll quickly find yourself wanting to stay in Yorkshire forever!
-Kelly & Sean, A Pair of Passports
Bansko, Bulgaria
The mountain town of Bansko, Bulgaria is a superb place to spend winter in Europe. There's great scenery, fabulous food and the cheapest skiing in Europe – plus you get natural hot spring baths here.
You'll find Bansko just 2 hours from Bulgaria's capital, Sofia and sitting on the edge of the Pirin National Park.
The old town is crammed with superb mehanas – or traditional restaurants, where the amazing Bulgarian food will keep you warm along with the good wine and roaring fires.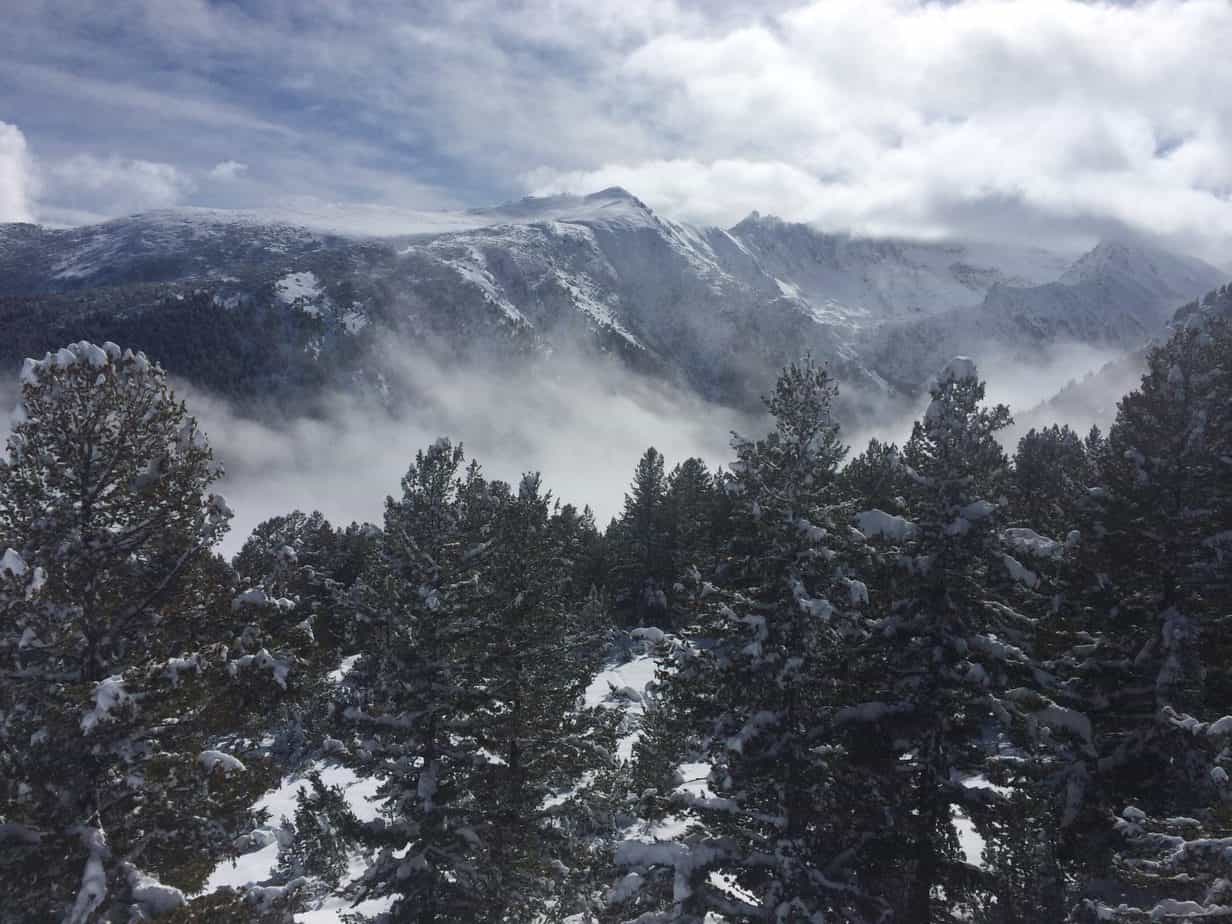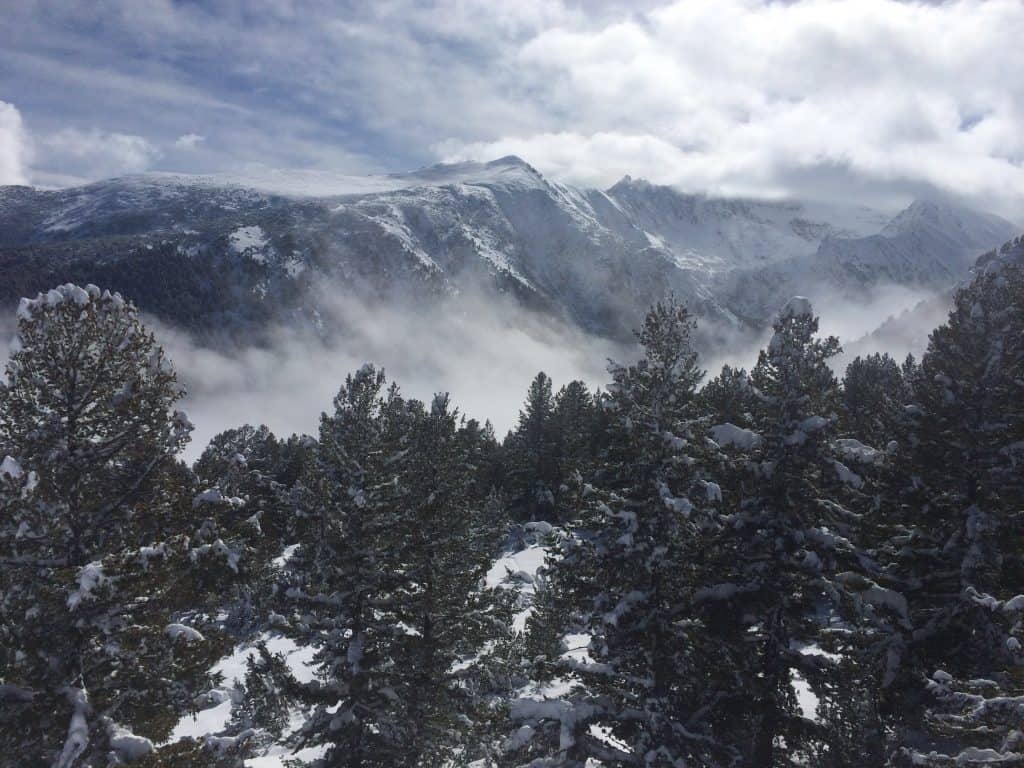 There's skiing, snowboarding and snowshoeing for the winter sports lovers, as well as a great family atmosphere.
Bansko is one of the cheapest places to ski in Europe, so this won't hurt your wallet and there are also many cheap flight airlines that come into Sofia and Bulgaria's second city Plovdiv too.
You'll want to check into one of the many spas available in the town- great beauty treatments for a fraction of what you'll spend in other places in Europe – and then relax in the hot pools also available around town.
-Sarah Carter, ASocialNomad
Paris, France
There's something magical about Paris in winter: the city manages to feel both a bit cozier and a bit more mysterious than in the summer, and to be colorful and delightful despite the omnipresent gray skies.
It's true–Paris does not have the best reputation for winter weather, and you shouldn't plan on any sunshine for your visit. But a winter trip to Paris comes with a side of romance and a steaming cup of hot chocolate, and it's absolutely worth the visit.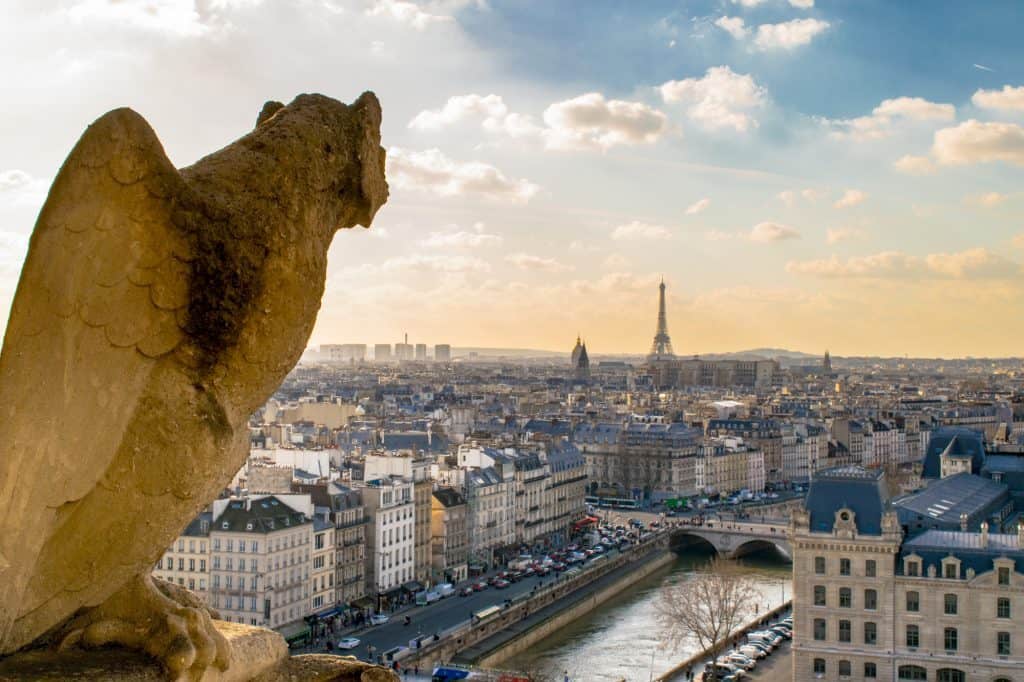 During your winter trip to Paris, be sure go ice skating in front of the Eiffel Tower, check out the Christmas tree at Notre Dame, admire the incredible Christmas decor at Galeries Lafayette, sip hot chocolate at Angelina, to curl up with a book at Shakespeare & Company or Abbey Books, and warm your hands with a fresh crepe bought on the street.
Strolling the streets of Marais and Montmartre isn't less fun due to the cold–a warm coat and cozy scarf keep you feeling cozy, and the emptiness of the streets gives the whole city a beautiful ambiance.
And, of course, cold winter weather in Paris doesn't dampen some of its best sights: want to walk right into the Louvre without the crowds? Consider visiting on a cold winter evening, and admiring the glow of the famous pyramid through the windows while you admire some of the world's best art.
-Kate, Our Escape Clause
Belgrade, Serbia
Belgrade, Serbia's delightful capital city, is a surprising mix of old world charm and post-Communist optimism. While many who come to Belgrade think about its beautiful rivers and expansive green space, winter in Belgrade offers the chance to appreciate how cozy the city is.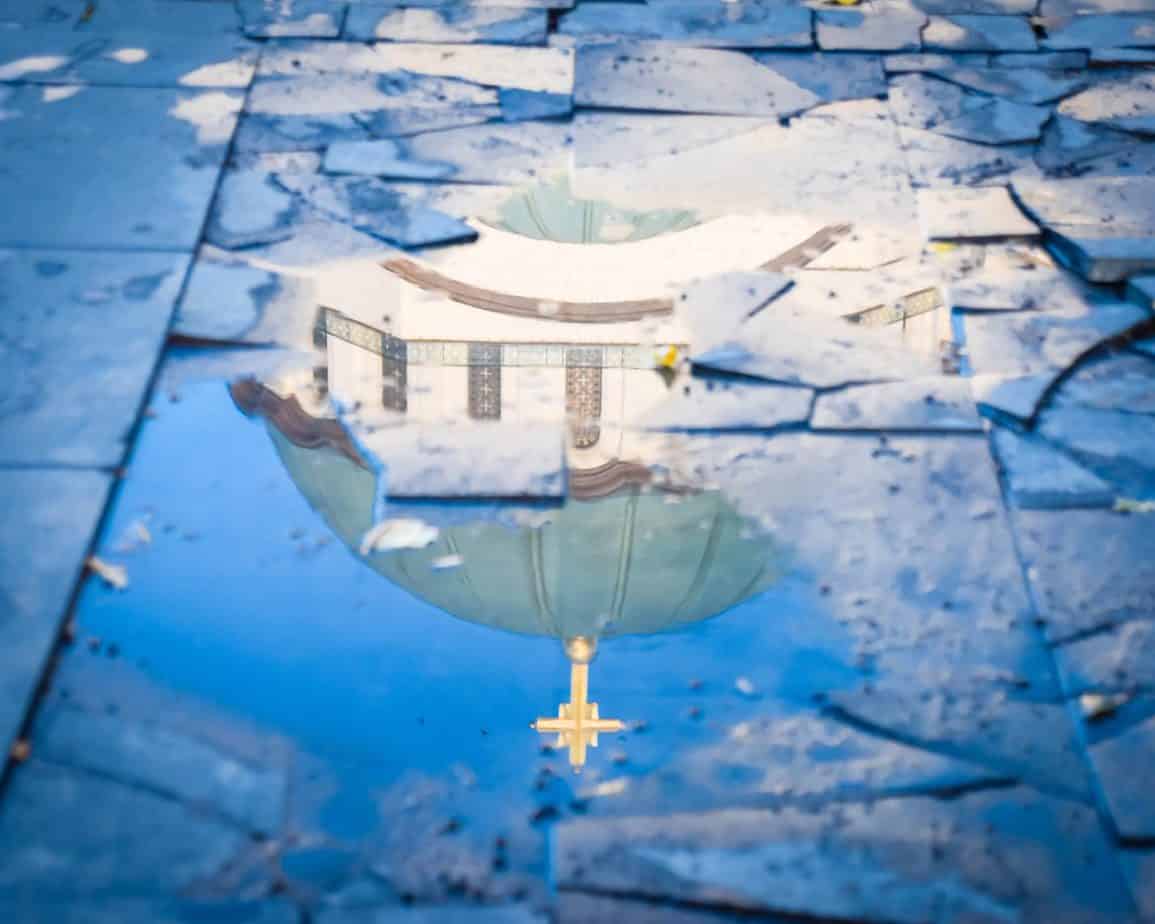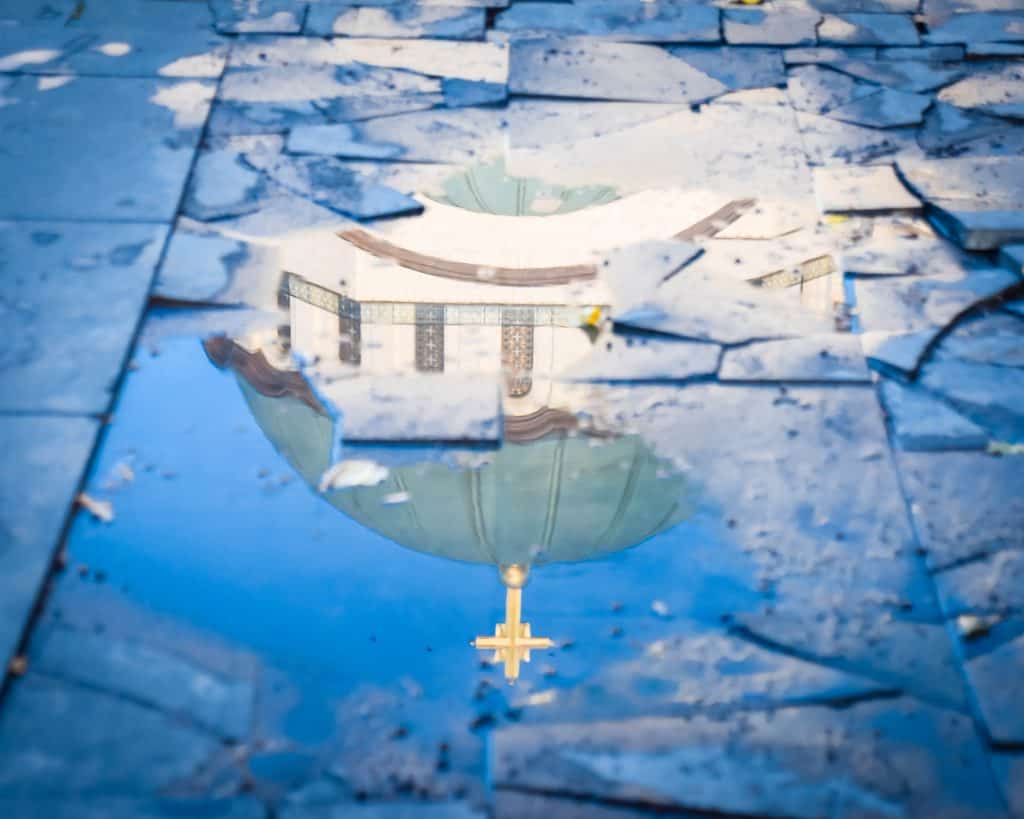 One of my favorite things to do in Belgrade to escape the cold is to head to the Hotel Moskva. While nearly all travelers in Belgrade will spot this beautiful hotel on a walking tour or while visiting nearby Terazije Boulevard, few know that a visit inside is a must! Especially when its cold outside.
Here you can treat yourself to the Moskva Schnitt, a delightful cherry and almond cake created at the hotel. It has since become a famous Serbian dessert. They even have a wine pairing list to go with your cake.
Is there a better way to escape the cold than cake and wine?
Some of my other favorite things to do in Belgrade when its cold out is to appreciate Belgrade's amazing restaurant scene. Taste some of Serbia's hearty cuisine, which includes a lot of grilled sausages and fried foods. Try Karadjordjeva, a steak which is both stuffed and fried.
At the end of a day of cold site seeing, take the opportunity to warm up in Rakia Bar, a quiet but cool bar that serves…you guessed it…rakia!
This liquor, which can be anywhere from forty to sixty percent alcohol by volume, is guaranteed to put some fire in your belly.
-Stephanie, Sofia Adventures
Swedish Lapland
f you're looking for a fantastic destination to spend winter in Europe, you can't go wrong with Swedish Lapland! The far Arctic North is more accessible than you might think, with affordable flights multiple times a day from Stockholm and a variety of accommodations options to suit most budgets.
Kiruna is the gateway to Swedish Lapland but I think it is best to stay in the mountain town of Abisko, about one hour away by train.
There, you can snowshoe or cross country ski through beautiful Abisko National Park, or simply hike through the snow to see some beautiful frozen waterfalls. You can even ice climb up these with the help of a trained guide!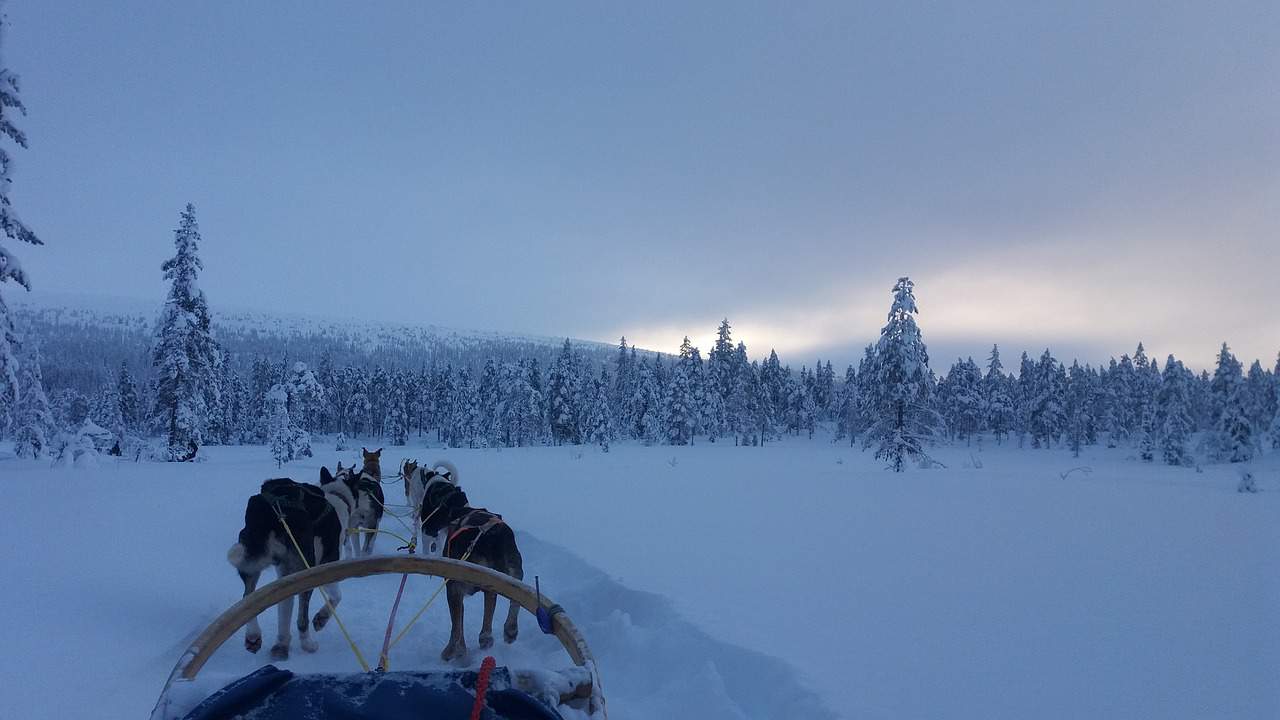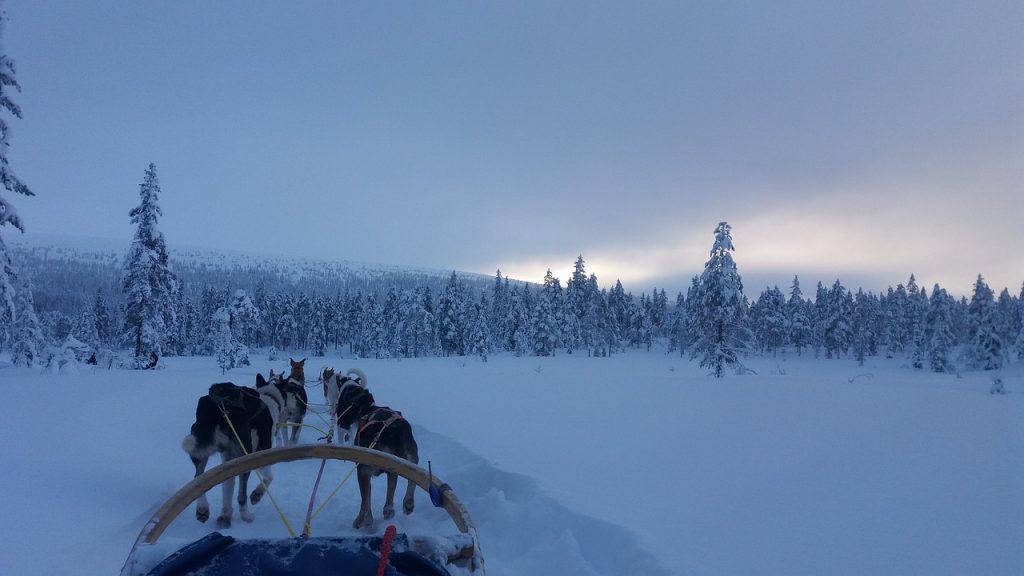 Another fantastic winter activity you shouldn't miss is dogsledding with a team of huskies.
While some animal encounters are questionable, there is simply no denying how much these huskies love to get their daily runs – it's truly what they were bred to do! It's also not a passive activity where you are getting carted around by the dogs, but it's actually quite exhausting as you have to put in a lot of work to help the dogs and steer the sled.
It's amazing how fast you can go and it's probably one of the most fun things I've ever done.
Finally, of course, there are the spectacular Northern lights With an 80% chance to see the lights in Abisko during a 3-night winter stay, you are very likely to see them – I saw them on all 3 nights when I was there!
-Allison, Eternal Arrival
Cesky Krumlov, Czech Republic
Cesky Krumlov is a beautiful fairytale town in Bohemia, in the south of the Czech Republic.
Cesky Krumlov has been lovingly restored to its former glory after falling into disrepair after World War II and is classed by UNESCO as an outstanding example of a small Central European town dating from the Middle Ages.
Cesky Krumlov is worth a visit any time of year, but in the winter the crowds are much fewer, so you can enjoy the narrow streets and picturesque views in relative peace and quiet.
Unfortunately, some parts of the castle gardens and other outdoor activities are closed during the winter, but if you are lucky enough to get some snow, a sparkly white covering makes Cesky Krumlov even more magical.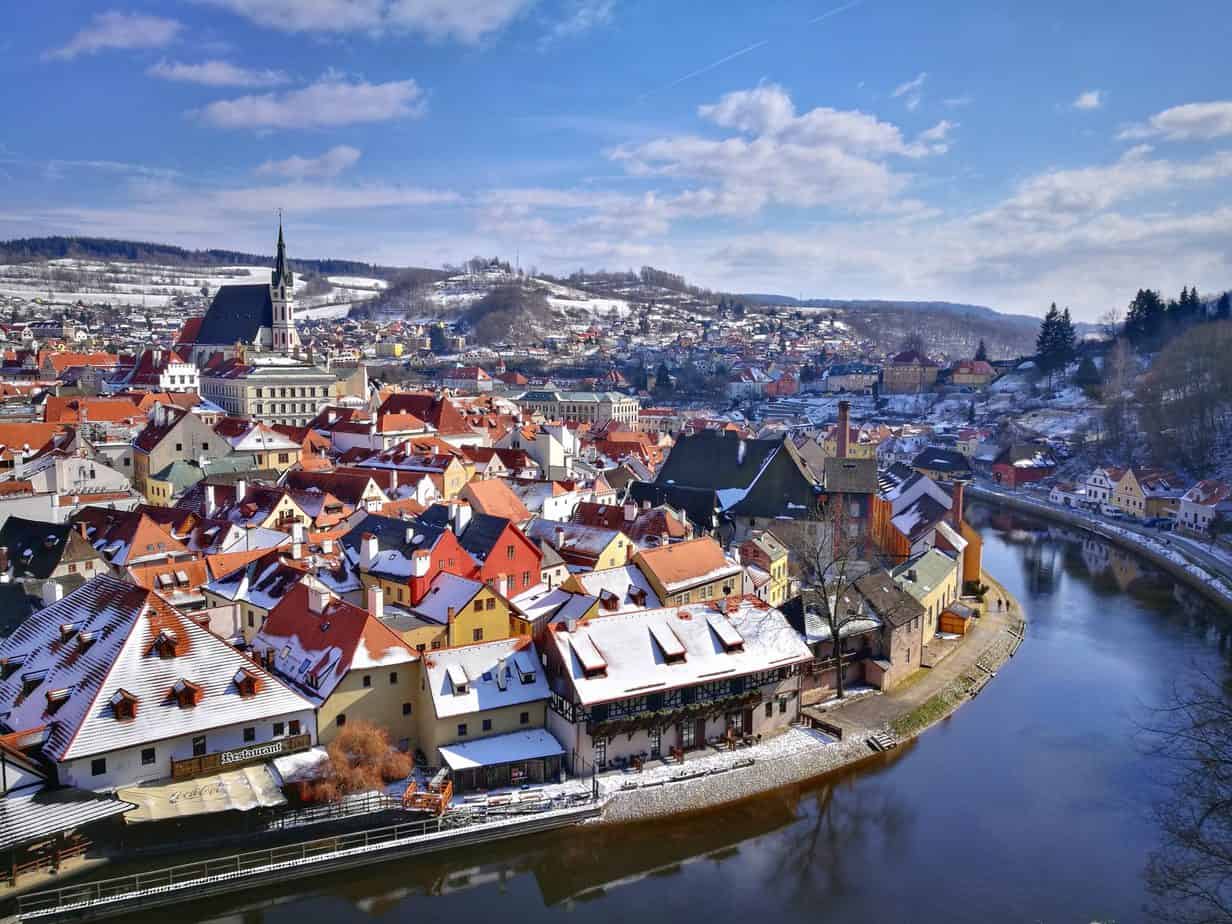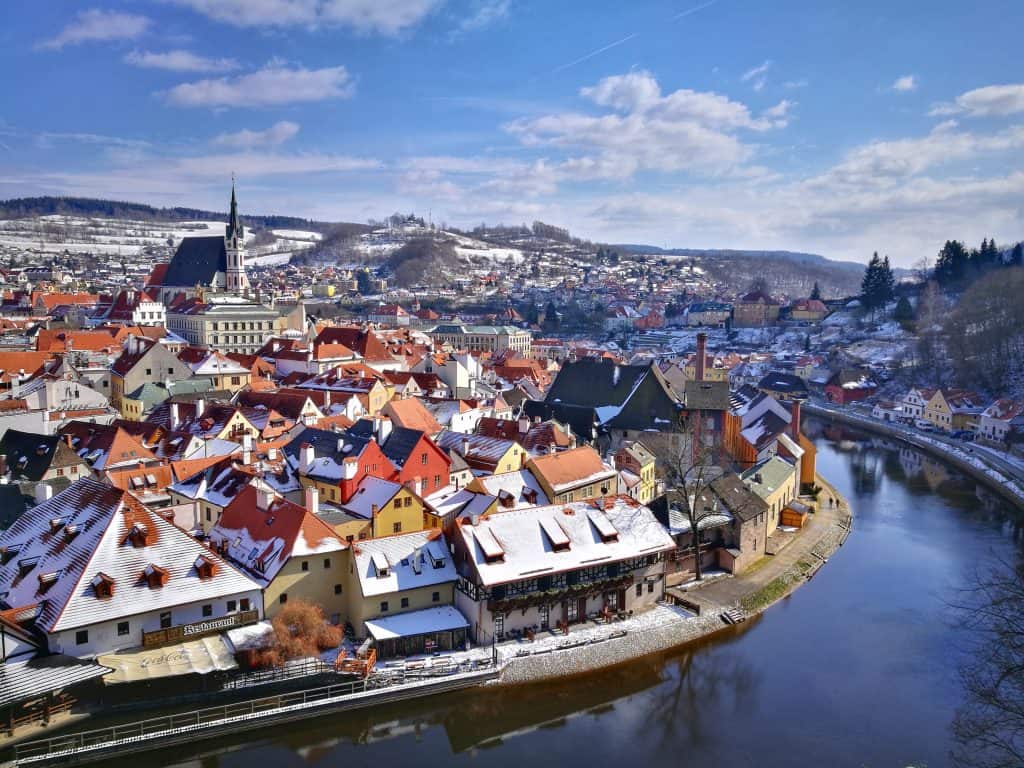 You can easily take a day trip to Cesky Krumlov from Prague, or if you have time then I highly recommend spending the night so you can explore the town by night as well. There is plenty to do in Cesky Krumlov, despite its small size.
The main attraction is Cesky Krumlov castle which watches over the town. You can climb pay to enter the castle and visit the rooms or explore the castle grounds for free.
There are great views of Cesky Krumlov from outside the castle gardens, or you can climb the castle tower for a small fee to get even higher.
As well as the castle, you can take a walking tour to get to know the town and visit several museums and historic buildings like the Church of St Vitus and the Egon Schiele Museum.
-Claire Sturzaker, Tales of a Backpacker
Durbuy, Belgium
Winter in Europe is a wonderful experience for we Americans. First, the celebration of Christmas extends way further by comparison, which always brings more cheer as far as we are concerned.
Secondly, the old world lends itself to the season in a romantic way akin to scenes we had only imagined in our minds through books, music, and movies.
To us, Durbuy in the Ardenne region of Belgium encapsulates the aforementioned.
Slate grey stone houses, thatched rooves covered with snow, candles burning by the window, wreaths hung by the door, ponds iced over, and the smell of fireplaces all around. This is the magical feeling one receives as they first enter this unequaled Belgian town.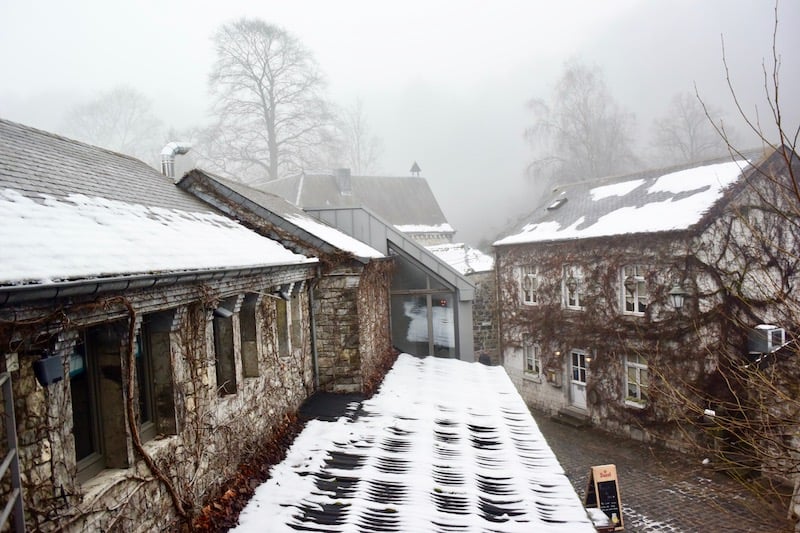 For many years it was considered the smallest town in the world. It has grown throughout the centuries and has lost this claim, but it does carry the proud distinction of being a World Heritage Site. However, it's still not large by any means. Put it this way, we couldn't our car down certain streets as they weren't built large enough for modern vehicles.
Replete with a castle (Castle of Count d'Ursel) on top of a hill, looking over the town below, Durbuy can be the setting for many children's books.
At night, looking from the outside, in, restaurants look more like living rooms with a hearth in the background, rather than a formal place to eat. Makes one feel they've been invited to someone's house.
There is a brewery (La Ferme au Chêne) where the same 14th Century method is still used. There are the most charming shops imaginable and small medieval streets to match, Rue des Récollets being one of them.
Durbuy is nothing short of magical, especially during a winter couples trip.
-Andrew & Brenda, Dish Our Town
Budapest, Hungary
If you're looking for the perfect winter wonderland destination in Europe, then Budapest might very well be the answer.
The Hungarian capital is steadily growing in popularity as a fantastic city to visit in the peak summer months, however, visiting Budapest in the winter can offer a lot to travellers with only a fraction of the crowds.
Also, due to the fact that winter is the off-season in this area of the world, travelling at this time makes it incredibly easy to visit Budapest on a budget.
If you visit in December, you can expect a number of fantastic Christmas markets to have popped up — the most famous of which is situated in front of St Stephen's Basilica on the Pest side of the city.
These markets are packed with holiday cheer, along with local handicrafts to browse, stalls hawking roasted chestnuts and Hungarian street food, and ample amounts of mulled wine that is sure to take the edge off of even the coldest of winter days.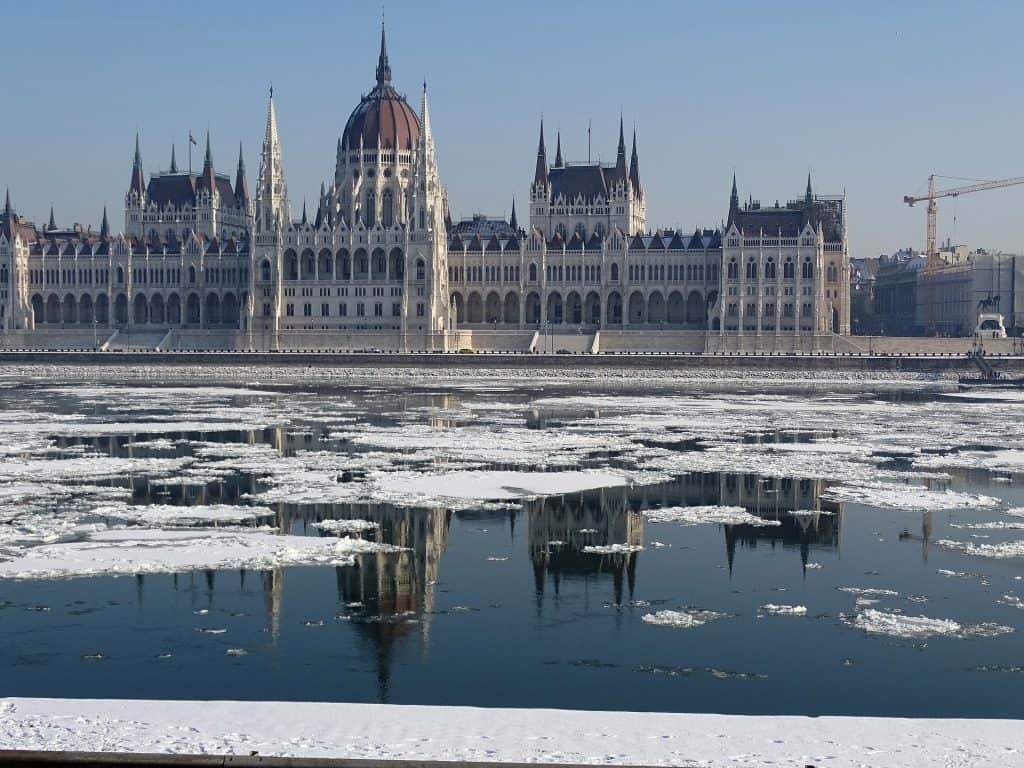 If you want to warm up even further, head to one of the many bathhouses that are situated throughout the city — the geothermally heated waters do not cool off in the winter months!
If it's winter sports activities that you are after, then there are numerous ice skating rinks open throughout Budapest and it is also possible to take a day trip to some nearby mountains and take advantage of some affordable skiing.
Budapest's famous ruin bars are also open throughout the winter so if you're keen to experience the legendary nightlife the city has to offer, it doesn't have to be put on hold for the warmer months!
All of the activities combined with the fact that the Hungarian capital looks perhaps even more beautiful covered in a layer of snow make Budapest the ideal destination for a European winter escape.
-Maggie, The World Was Here First
Vasilitsa, Greece
Greece is probably not the first place that comes to mind when planning snowy winter couples getaways in Europe. But with over eighty percent of the country's surface covered by mountains and hills and 24 ski resorts scattered across the country, it is actually an awesome choice.
Vasilitsa is my favorite among the Greek ski resorts. It lies in the wild and unspoiled mountains of Northern Pindos on the borders of Makedonia and Epirus with multiple peaks rising to an altitude well over 2000 meters.
Don't expect a state of the art ski resort with hundreds of kilometers of slopes and huge chalets you know from the Alps. Vasilitsa is all about peaceful mountainscapes, snow wrapped pine trees lining the slopes and sleepy mountain villages providing all the necessary amenities.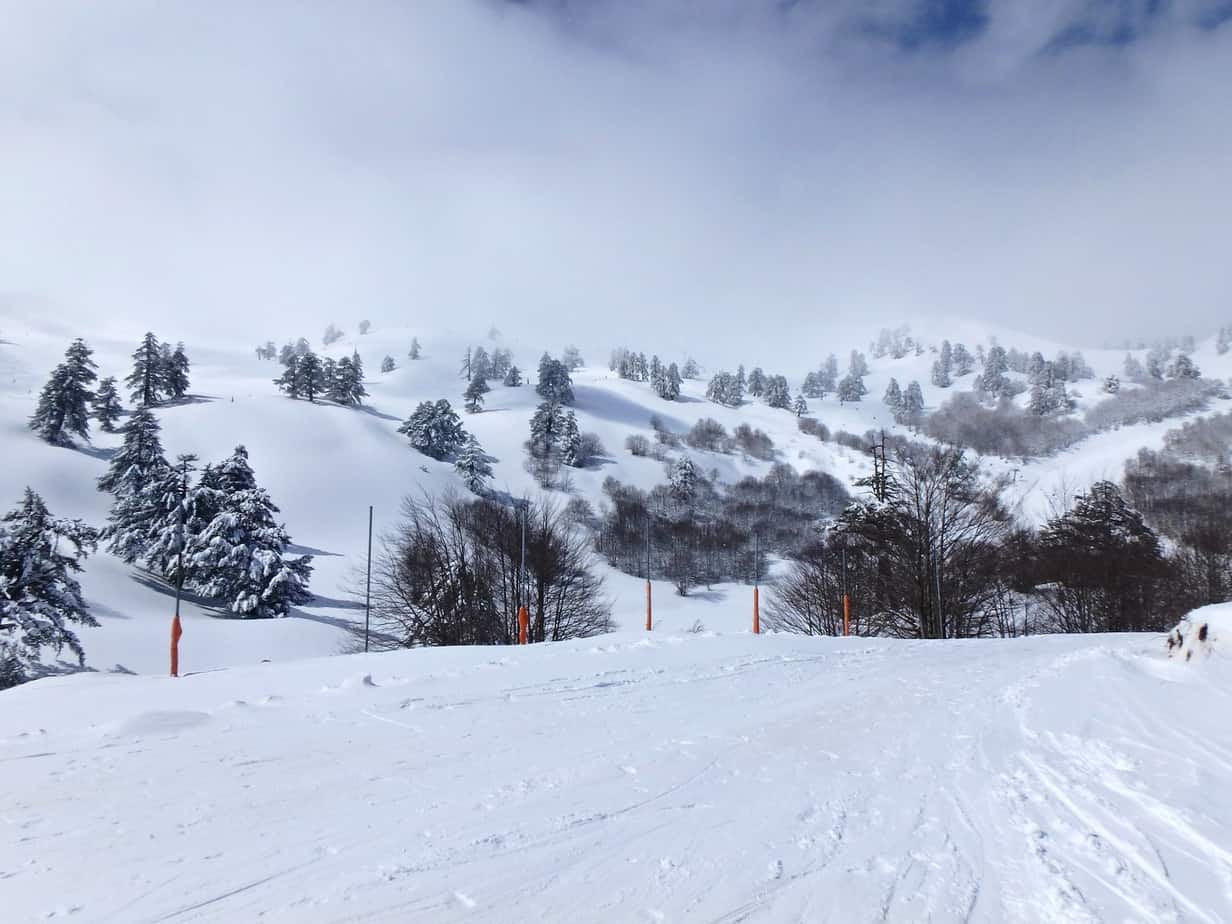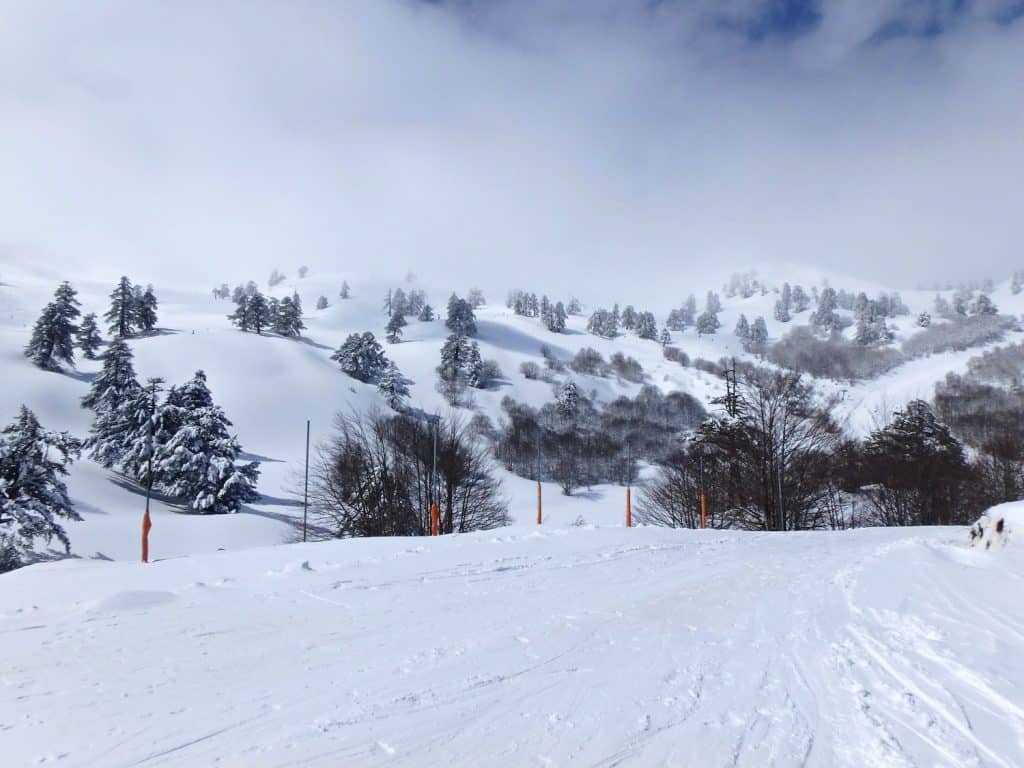 The ski resort of Vasilitsa, even if smaller and slightly retro, can cater to all the needs of an average skier or snowboarder. It consists of 7 lifts, 16 tracks and uncountable off-piste opportunities making it a favorite among the Greek snowboarders.
It has equipment rentals, ski school and a couple of cafés all wrapped up in small, cute, wooden sheds at the bottom station of the lifts.
And when the sun finally goes down and the lifts close up for the day you'll get an opportunity to experience the delicious local food and bespoke Greek hospitality in one of the cozy taverns at nearby mountain villages of Distrato, Smixi, and others.
-Helena, Just for One Summer
Lofoten Islands, Norway
Norway's Lofoten Islands are a very popular summer destination for Norwegians and other tourists. Hiking is abundant as is swimming and fishing.
But what about winter? When the islands are blanketed in snow and it is dark for 20 hours of the day with the sun barely making it above the horizon, what is there to do?
Well, quite a lot actually. Just make sure you get yourself some wheels. Because this place demands to be explored.
The archipelago that makes up Lofoten consists of around 8 major islands and several smaller ones. The islands are conveniently connected by bridges and tunnels making it possible to traverse its whole length via the incredibly picturesque E10, a designated National Tourist Route.
Even in winter, this route makes the whole of the archipelago accessible. And each village you visit seems impossibly prettier than the last.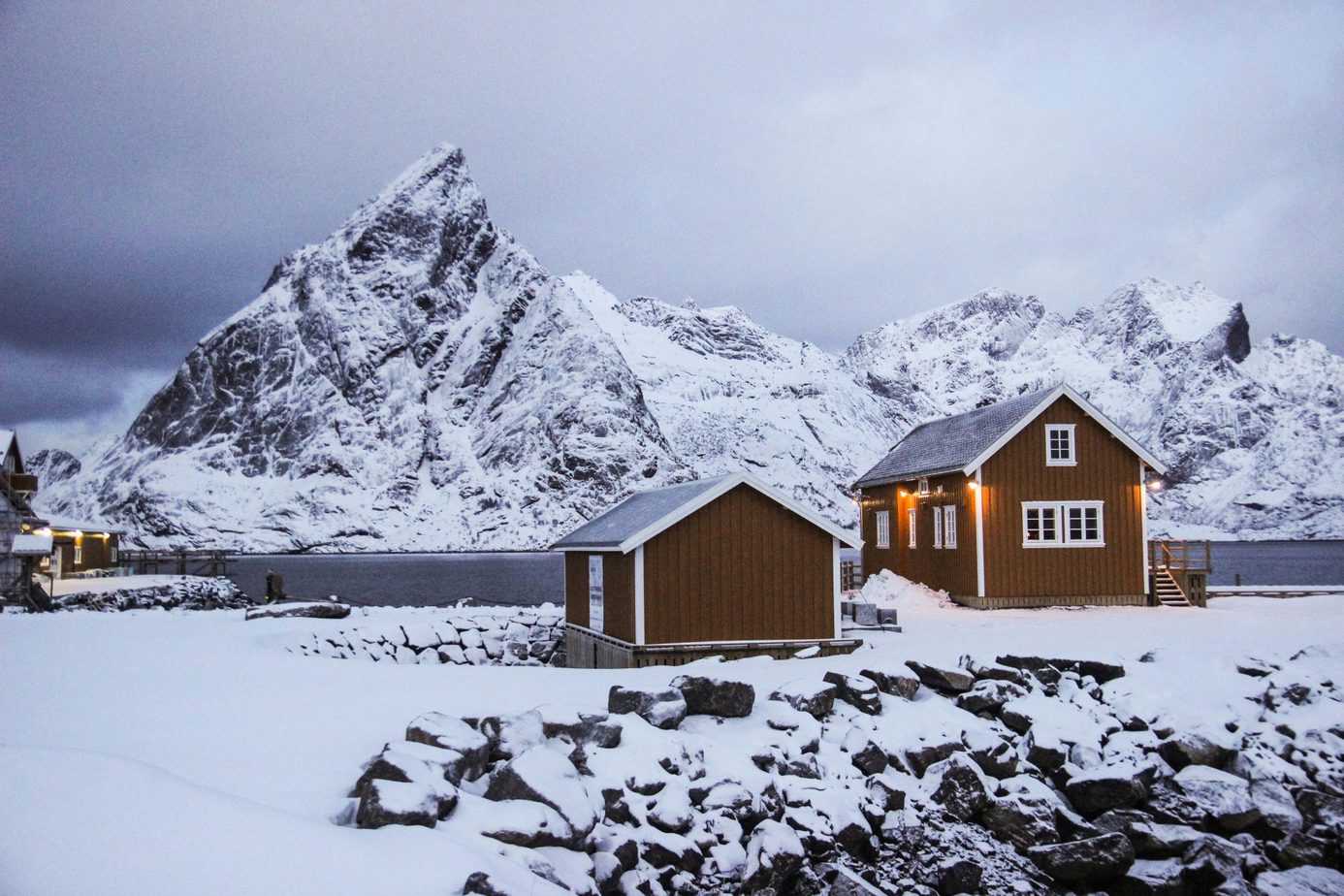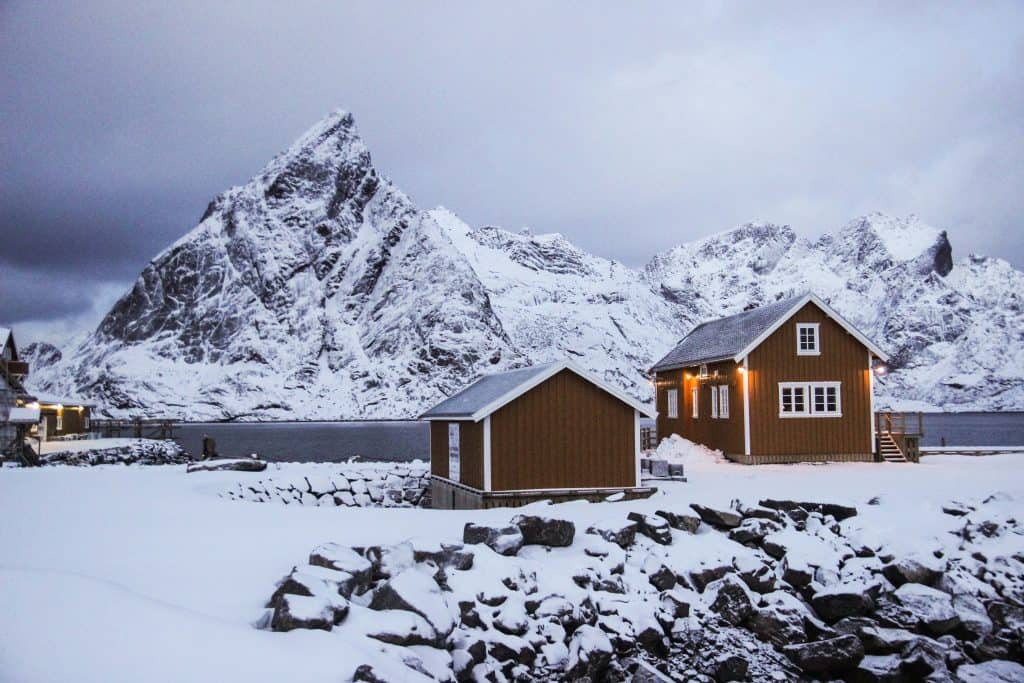 You can even learn to surf here if surfing in icy waters is your thing and you're not scared off by snow blanketed beaches. Rest assured though, the water is too cold for sharks.
One of the most compelling reasons to visit this staggeringly pretty place in winter is to see the Northern Lights.
The bright dancing lights of the aurora are the result of electrically charged particles from the sun smashing into the earth's atmosphere producing a celestial phenomenon that has to be seen at least once in your lifetime.
And given the length of the darkness in winter your chances are higher of witnessing this spectacular event.
-Julie, NOMAD/nester
Zakopane, Poland
Zakopane is a beautiful mountain town located in the South of Poland, at the foot of the Tatra Mountains. It is filled with beautiful scenery all year round, but it turns into a magical snow-covered wonderland during the Winter.
Whether you are looking for a break to relax and just enjoy the scenery, or looking forward to an adventure-filled holiday, Zakopane is the place to be.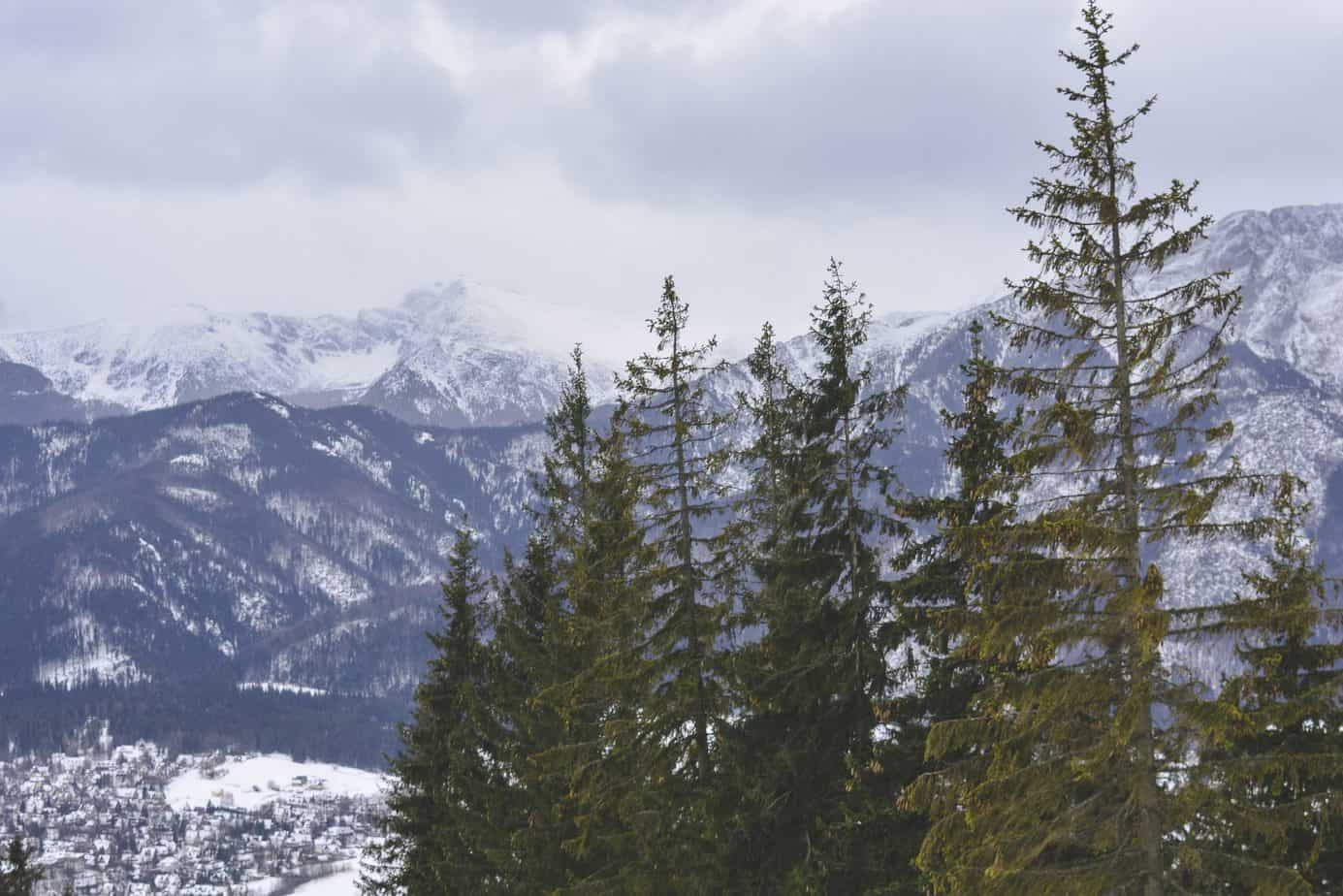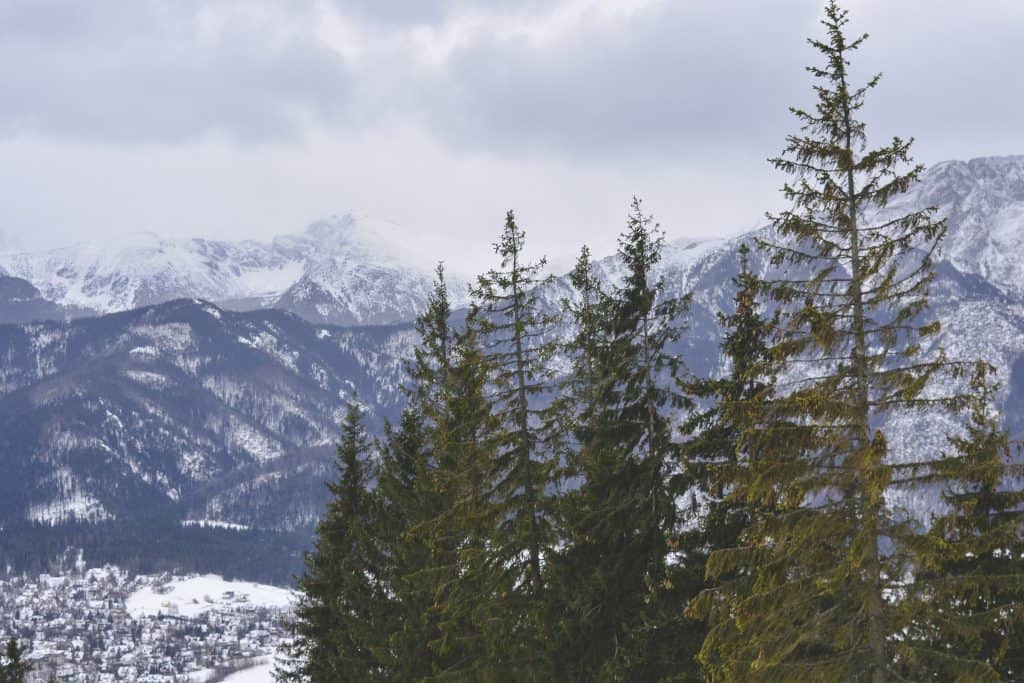 Walking the streets and enjoying the views to the mountains, the quaint shops, and beautiful architecture is a beautiful experience on its own. The atmosphere seems to be directly taken away from a Christmas movie!
To add, there are plenty of experiences to have depending on what you are looking for: a traditional market, museums, endless views, Winter sports, and stunning hikes.
Some of the things to do when you visit Zakopane: take the cable car to Gubalowka and Kasprowy Wierch to fully appreciate the mountain views, hike to the Morskie Oko, and try oscypek – delicious grilled smoked sheep cheese, served with cranberry sauce.
-Maria & Rui, Two Find a Way
Zagreb, Croatia
Being pronounced the best Christmas market in Europe for the last three years in a row, Zagreb is definitely a great winter destination that shouldn't be missed.
During the month of December, the whole city centre is becoming a Christmas fairy tale. Each street is decorated differently and there are different programs in each city park. There is a huge ice skating rink next to the main train station.
Many different stands are offering local gastronomic specialties and homemade products. Music performances and Christmas lights are just adding to that lovely atmosphere.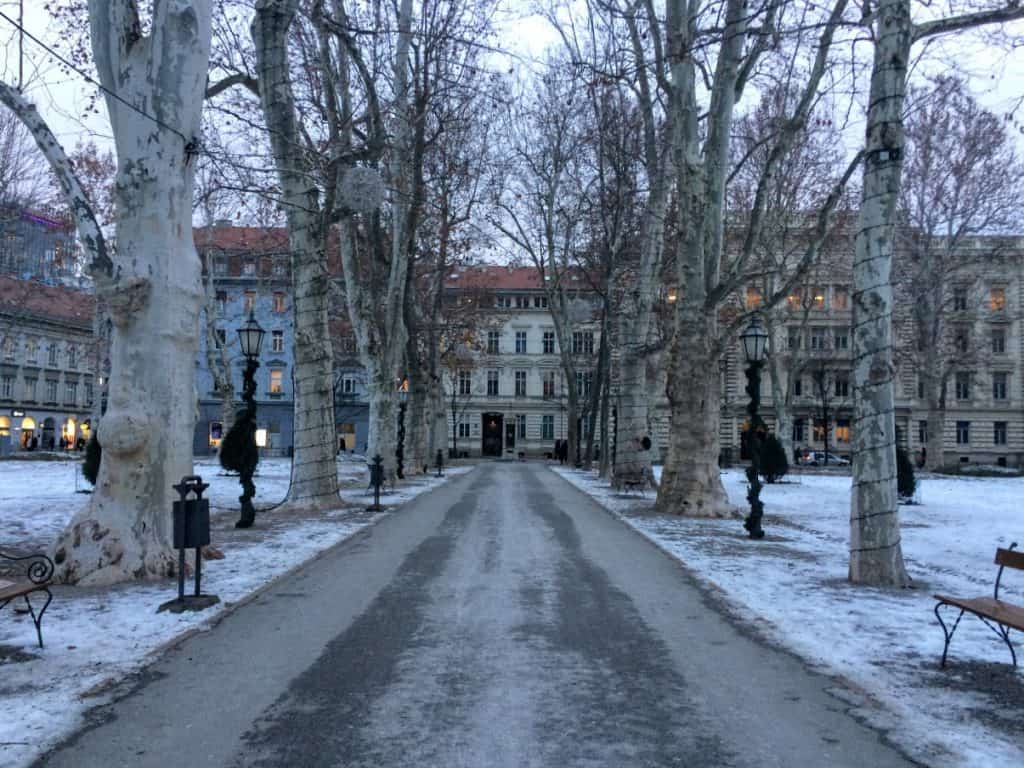 Some of the local food to try at stands there are definitely 'fritule', 'kremsnite' and different kind of sausages. Christmas is big in Croatia and many cafes and restaurants will also have a nice holiday atmosphere with hot chocolate and special cakes in their offer.
For skiing enthusiasts, there is Medvednica Mountain (called Sljeme by locals) just outside the city. You can get there by a tram or a bus from the city centre (it will take some 3o minutes to get there).
'Snow Queen Trophy' is organised there each year during the first week of January, so it's a great place to enjoy in some winter sports, too.
-Tea Gudek Snajdar, Culture Tourist
What is your favorite European winter spot?
---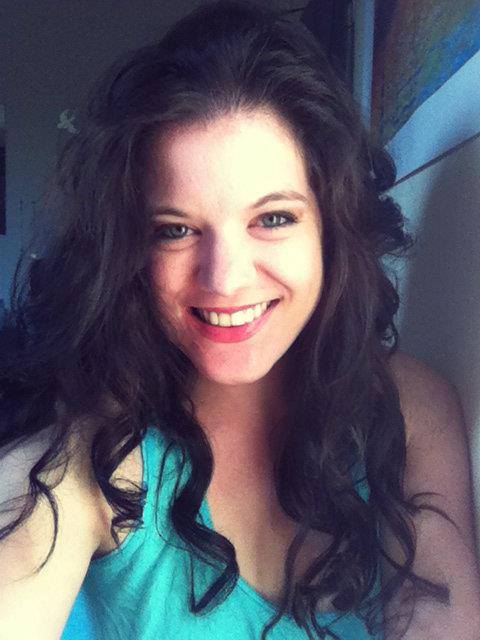 Amy Hartle is the author of Do You Love Me? How To Stop Seeking Reassurance in Relationships, a book on reassurance seeking and relationship anxiety. Both her book and this blog are born of personal experience; Amy shares expert relationship advice from the lessons learned during her own 10+ years with her husband, as well as couples travel tips and romantic getaway recommendations, all gleaned while traveling the world together.