This post may contain affiliate links. Read our disclosure page for full details.
This post was written in partnership with Czech Tourism.
Undoubtedly, Europe is possibly the most romantic content of them all. Dripping in rich history, opulent architecture, mysterious cities, and dramatic scenery, Europe is the perfect place for a romantic trip for two.
If you're planning a couples getaway, honeymoon, or anniversary trip, however, we suggest looking a bit off the main track when it comes to destinations.
Of course there's Paris, London, and Barcelona, but why not consider something unique and special? A Czech Republic honeymoon could be the answer. In this charming country, fairytale magic is around every corner. Let's go explore!
Prague: The City of a Hundred Spires
You might opt to honeymoon in Prague, and you would be making a wonderful choice. This is one of the most beautiful cities in all of Europe. We'll let the photos speak for themselves: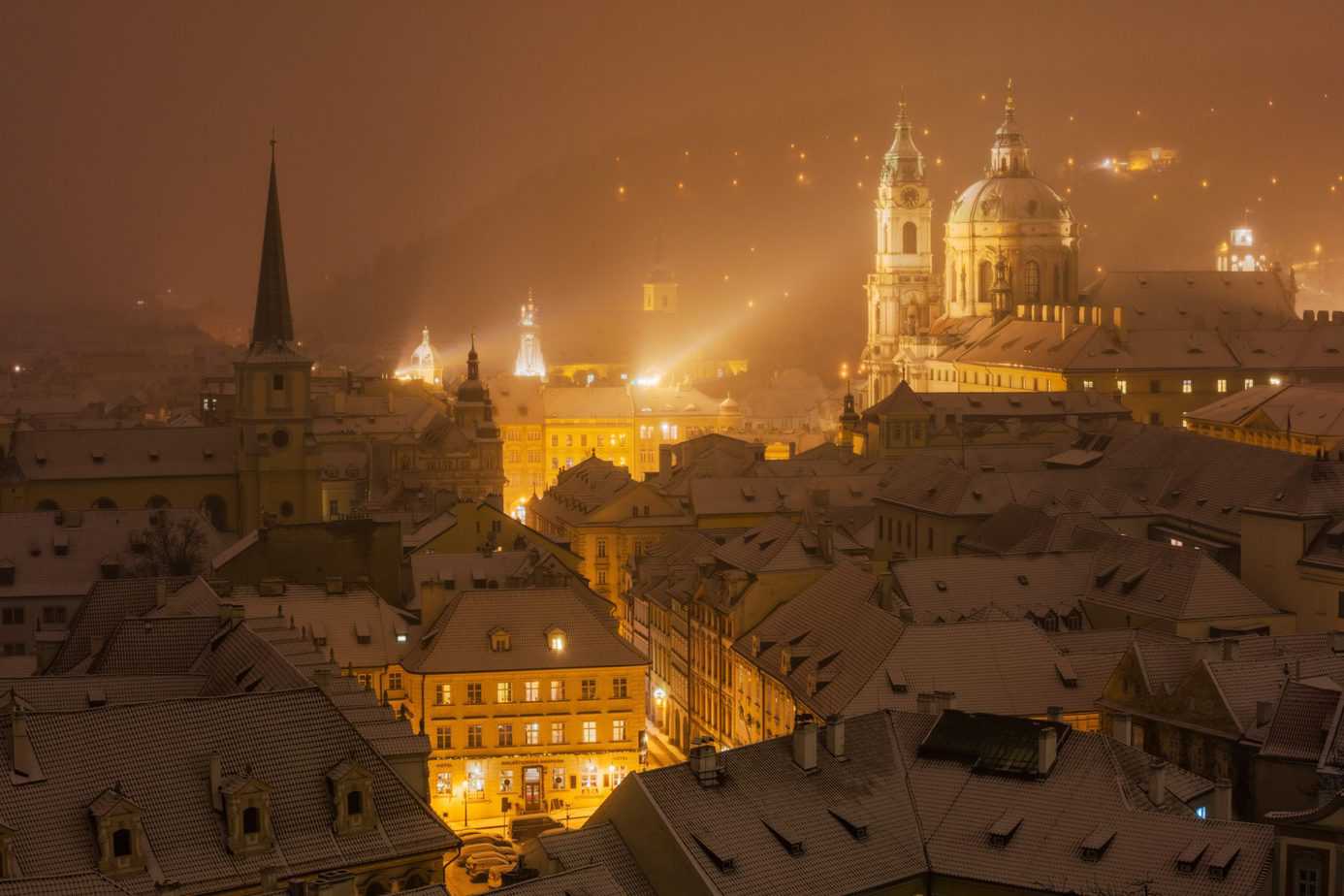 Stunning, isn't it? It's not a surprise that they call it the City of a Hundred Spires, and in truth, there are nearly thousands of them. Prague provides a stunning backdrop as you stroll hand-in-hand together. F
rom the famed Charles Bridge to Prague Castle, there are countless sites to visit. Of course, Prague's popularity means it's also well-attended by tourists and travelers from across the globe.
It's important to spend some time discovering Prague's hidden gems, to ensure you have the romance, intimacy, and excitement a honeymoon deserves.
If you enjoy getting outdoors, Letna Park is a nice place to go, where tourists often miss. There are walking paths, spots for a picnic (share some famous Czech beers together!), and stunning views over Prague.
For a closer experience with local culture, go on a food tour or a beer tour, where you can sample some of the city's best.
Cap off a lovely day with a meal at U Maliru, undoubtedly one of the most romantic restaurants in Prague. You'll feel like royalty as you dine in the splendor of the restaurant.
After your meal, take a sweet and quiet after-dinner walk through the city.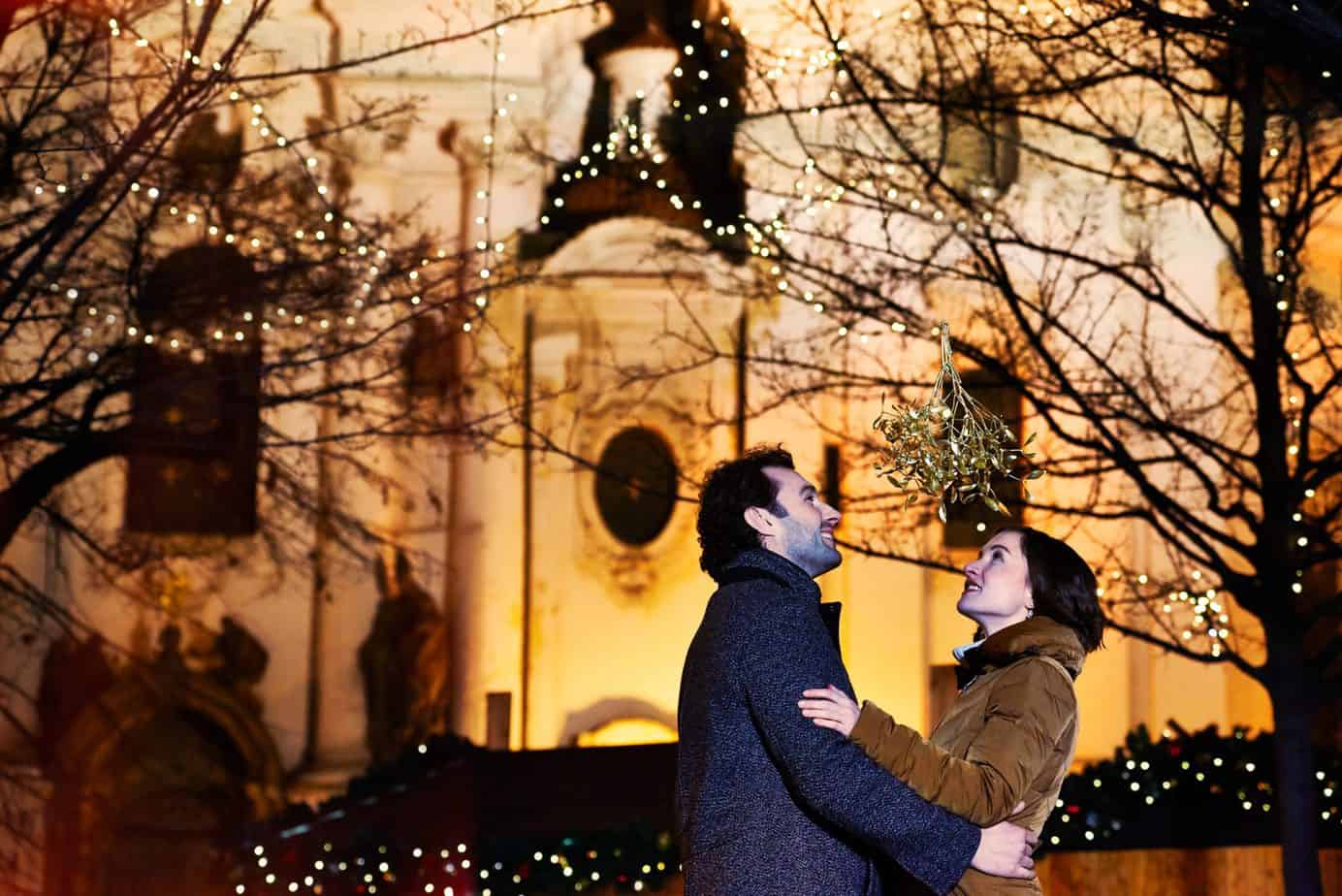 Romantic Hotels in Prague
A Prague honeymoon deserves a luxurious accommodation.
There are lots of options to choose from, but a few standouts include The Augustine Hotel, Chateau Mcely, and the Alychmist Grand Hotel & Spa.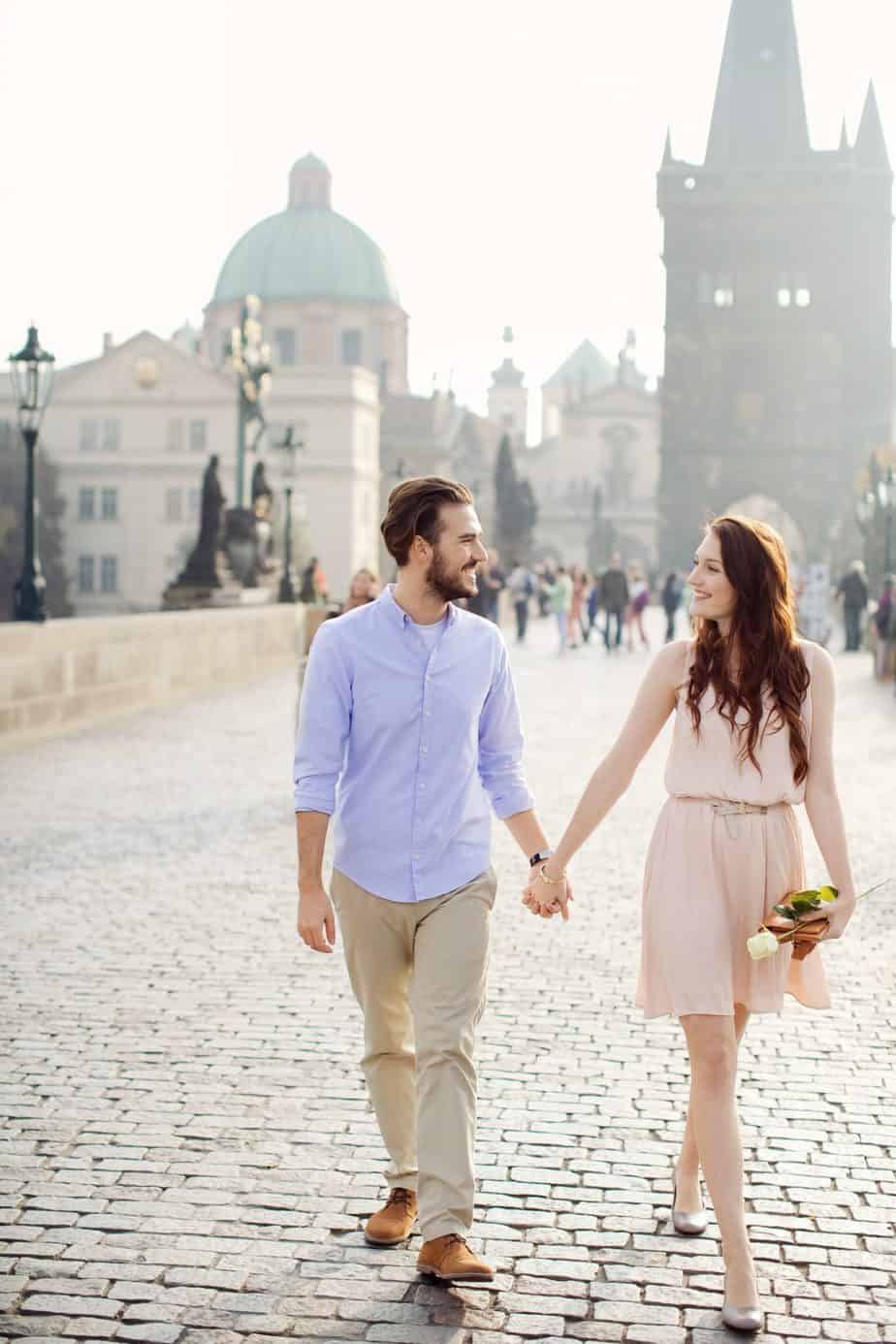 Magic Beyond Prague
Sadly, many tourists do not venture beyond the golden city of Prague, and this is a mistake. The Czech Republic has so much to offer, and some of its lesser-known spots may even be its very best.
The ideal way to visit is to spend a few days in a variety of cities and towns. This gives you your best overview of Prague's finest, and also enables you to have a more well-rounded cultural experience.
Here are a few destinations to consider when honeymooning in the Czech Republic.
Kroměříž
Situated in the eastern half of the Czech Republic, somewhat halfway between Brno and Olomouc—two great destinations to visit also—Kroměříž is a pretty town full of great architecture.
Most notably, you'll want to visit the Kroměříž Castle, an impressive chateau that is beautiful both inside and out.
Ready for a romantic activity? Exploring the Chateau gardens with your loved one is sure to be a swoon-worthy treat.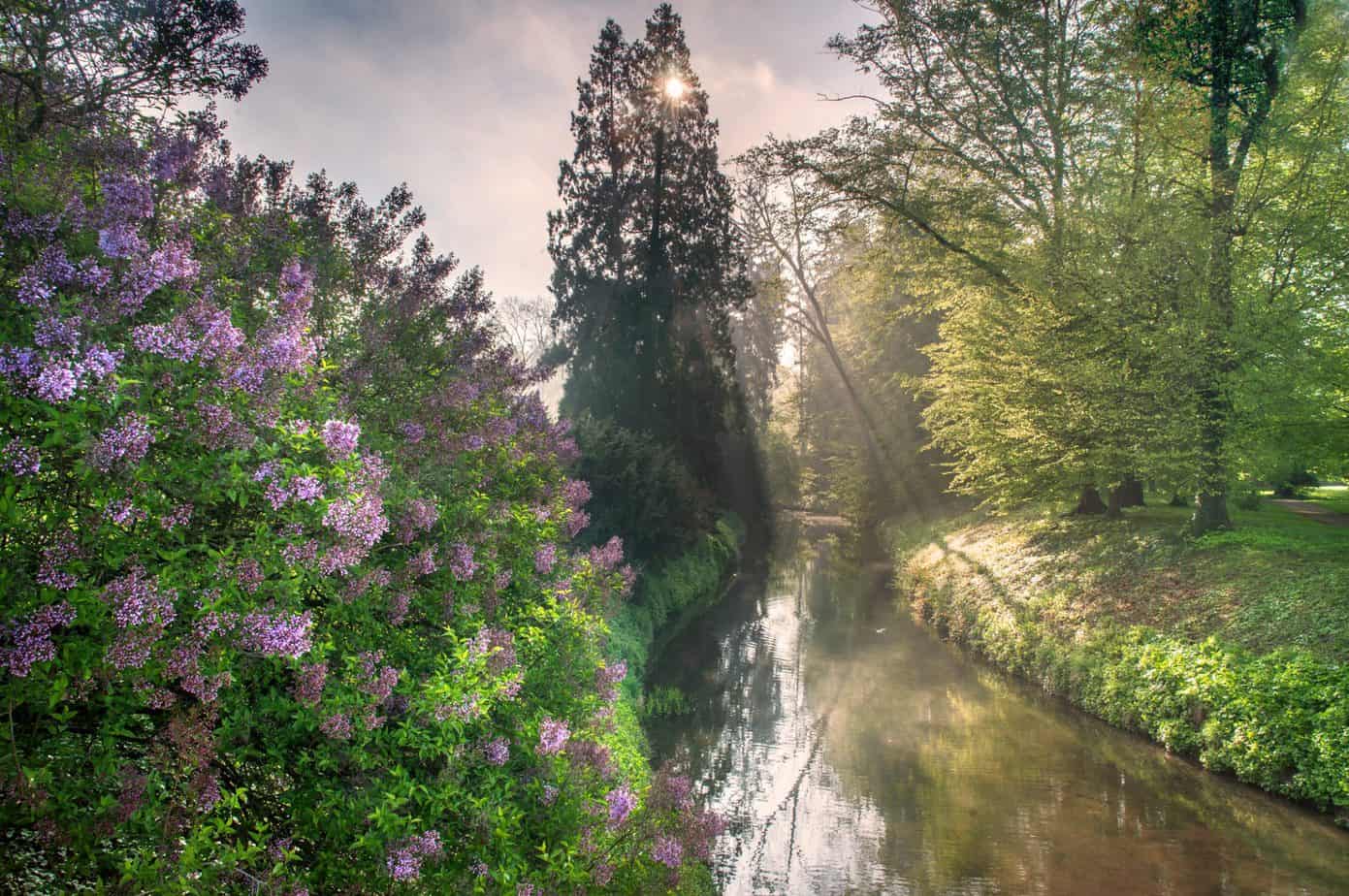 You can also take a guided tour of a wine cellar in the basement of the Castle, and you can sample and purchase your favorite varietals. We say, wine is always romantic!
Karlovy Vary
How about a colorful spa town for your honeymoon in the Czech Republic? A winning destination is the town of Karlovy Vary in western Bohemia.
There is a lot to do in this quaint area, but luxurious spa services are what Karlovy Vary is known for, with its abundance of mineral springs. You'll definitely want to indulge.
When not relaxing in honeymoon bliss, venture out to the town's many museums. There's vibrant architecture here, lots of culture to take in, and you can also escape from the city.
Surrounded by woodlands, the region boasts many hiking trails and spots to soak up a gorgeous view. Get out and adventure with your new spouse!
Looking for a romantic hotel in Karlovy Vary? The Quisisana Palace looks like an absolutely epic accommodation option for your next visit.
Český Krumlov
Whenever you hear of adorable towns in the Czech Republic, the name of Český Krumlov comes up again and again. Phrases like "charming", "cobblestone", "pastoral", and "medieval" speak volumes about the allure of this town.
And yes, definitely fairytale.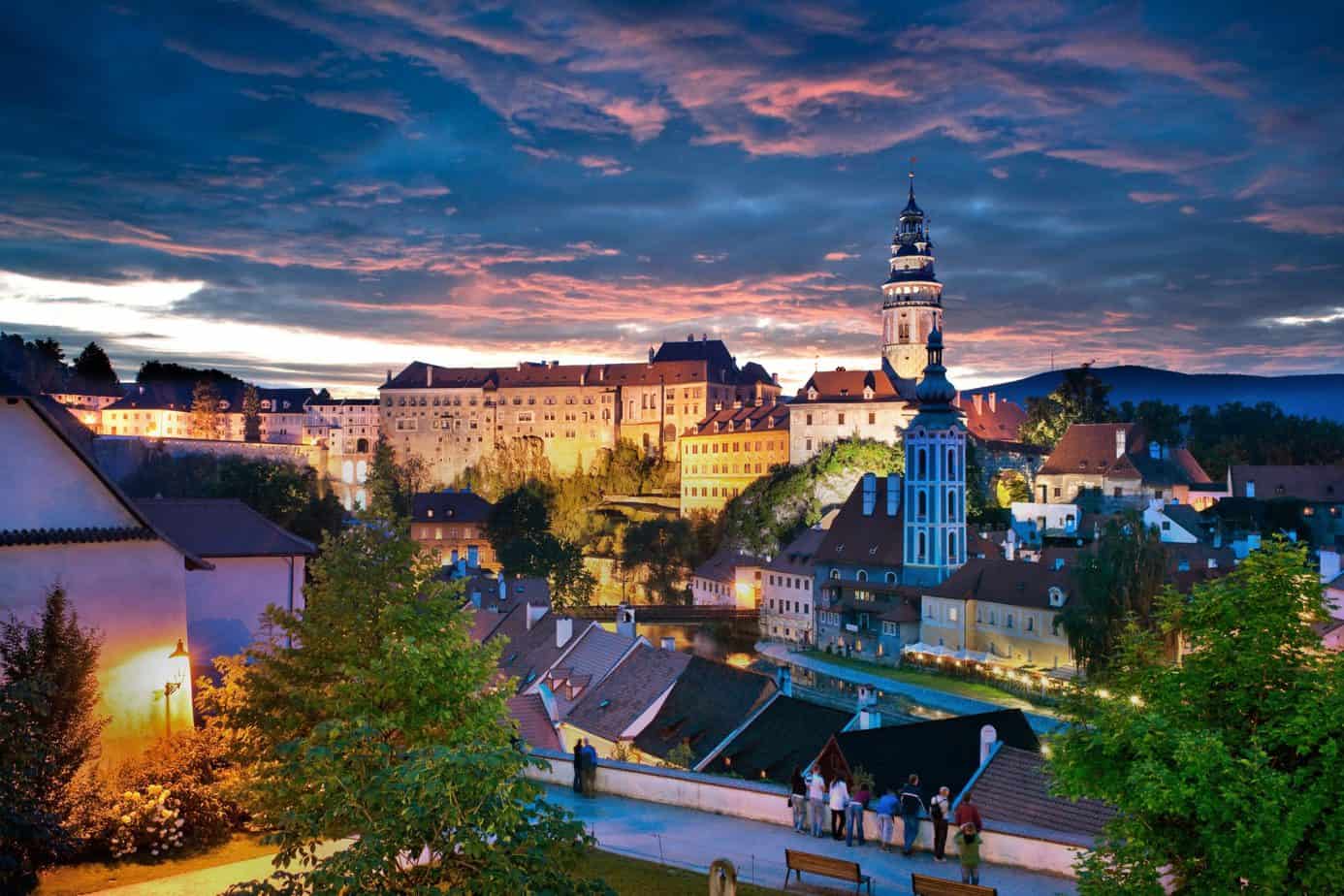 Some of the favorite things to do in Český Krumlov include exploring the Old Town, a UNESCO World Heritage Site with a blend of Baroque, Renaissance, and Gothic architecture.
Many festivals are held in the city, including the Five Petaled Rose Festival which occurs near the Summer Solstice, and the month-long summer music festival, the largest in the country.
Looking for something a bit quirky? Head underground and take a tour of the local graphite mine, educational and a bit thrilling.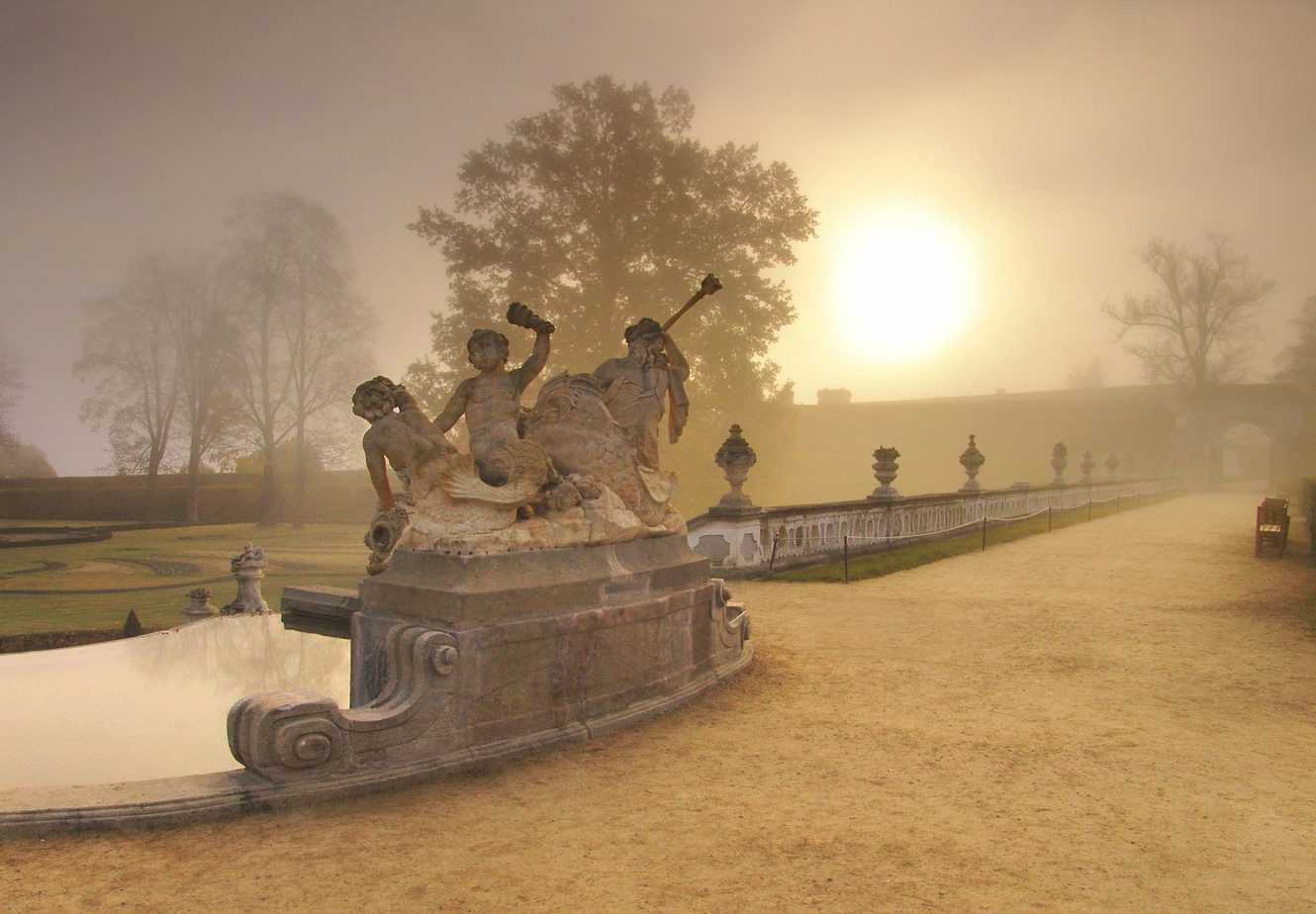 Other romantic things to do in Český Krumlov:
Make a wish at the fountain in the town square
Hire a small boat and paddle your loved one down the river
Relax at one of the small, endlessly charming cafes and enjoy a sweet treat like a trdelnik
Here's some ideas for spending a weekend in this magical city.
The Jizera Mountains
Outdoor lovers will seek a European honeymoon in a mountainous region. Don't rule out the Jizera Mountains, a stunning range where nature beckons and romance awaits.
Of all places to honeymoon in the Czech Republic, this may be one of the best—and certainly the most unique.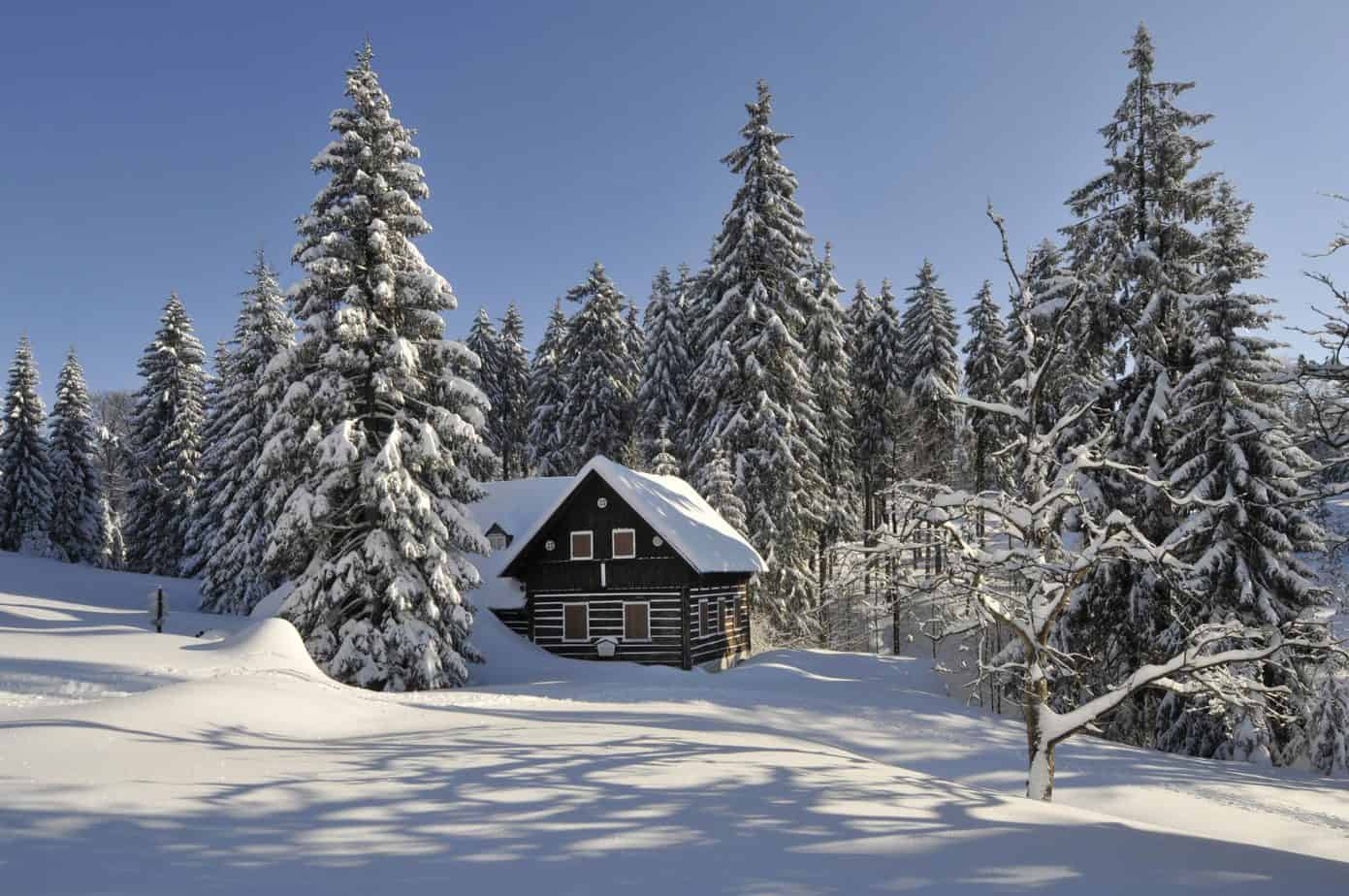 Skiing, hot tubs, and castles ensure that your Jizera Mountain getaway will be utterly romantic, and the snowy peaks are a glorious scene.
There are many places to stay in the surrounding area, but the Apartment – Hotel Jítrava is a wonderful choice; a perfect blend of luxury and simplicity with a fine spa and wellness centre: a honeymoon essential.
---
No matter where you choose for honeymooning in the Czech Republic, you'll encounter something great. The country is full-to-bursting with wonder; a place where every village, peak, and monument is more intriguing than the next.
Plan your honeymoon to the Czech Republic, a land filled with magical fairytale towns that will keep you feeling enchanted and oh-so-in-love.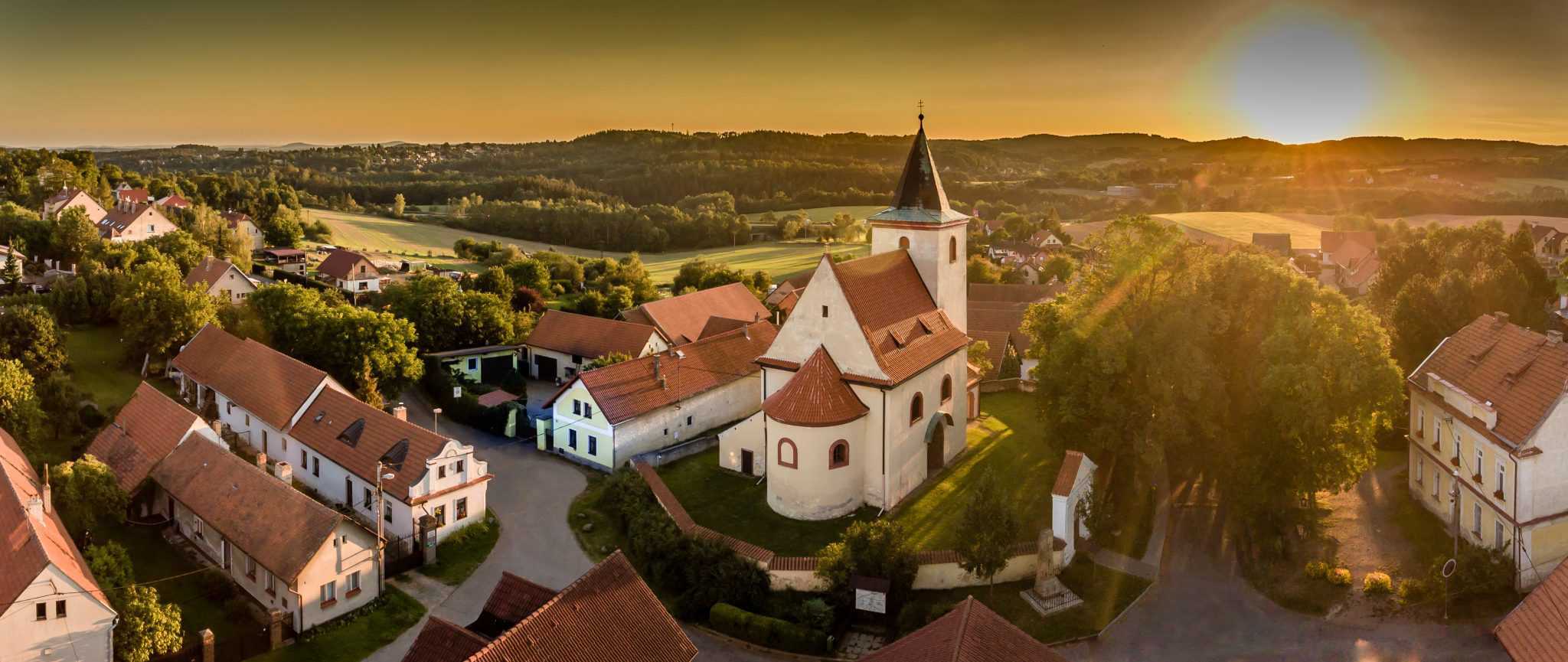 This post is sponsored by Czech Tourism. All opinions, as always, are our own.
---
Pin this post to save for later!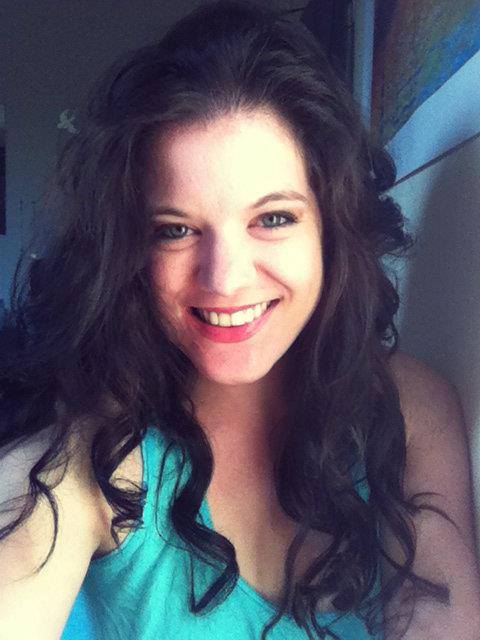 Amy Hartle is the author of Do You Love Me? How To Stop Seeking Reassurance in Relationships, a book on reassurance seeking and relationship anxiety. Both her book and this blog are born of personal experience; Amy shares expert relationship advice from the lessons learned during her own 10+ years with her husband, as well as couples travel tips and romantic getaway recommendations, all gleaned while traveling the world together.