This post may contain affiliate links. Read our disclosure page for full details.
Need some inspiration for coming up with a flirty text? Let us present to you more than 100 tried and true sweet messages for him. These range from the best flirty texts to send when you're dating to romantic texts to send your husband, and everything in between.
Modern dating. Much of our flirtation and foreplay these days seems to take place via text message. Is this killing romance? No! Well, while it definitely does bring with it challenges, on the contrary, it also creates a new way for us to connect and flirt with our men, whether they are our steady partners or would-be-boyfriends. Sending cute flirty text messages is a lot of fun, and keeps your relationship exciting. Keeping the romance sparkling is one of our top pieces of relationship advice for couples.
There's something for everyone in this article, whether you're super shy and just starting to chat with the person you really like, or you're looking for some fresh, unexpected texts to send to your husband of 20 years. We gotchu'. (We've even got a list of romantic Valentine's quotes for guys).
While we've categorized them from more reserved to more openly flirtatious, these are just our own suggested guidelines. It's totally up to you to use them as/when you see fit.
Let's start with the most innocent phrases. These are just what to text a guy to make him smile and think of you. Read on and get those texting thumbs ready.
Sweet Texts to Make Him Smile
Not everything is about flirting! Perhaps you just want to send him a little flirty text to let him know he's on your mind.
These texts are more romantic and meaningful in nature, though, of course, they are a tad flirty as well. This section is ideal when searching for texts to send to your boyfriend or someone who you've grown to care about more deeply than just a simple crush.
If you're looking for a sweet text for him, check out these options. There are also some cute goodnight texts for him in there, too. Want even more romantic texts? Take a look at our whole list of loving texts for him.
1. I definitely have become a better person because of you. So, thanks. <3
2. I had a dream about you last night.
3. You honestly make me laugh harder than I've ever laughed before.
4. My day would've been much better if you were in it.
5. I could text you until two in the morning.
6. I feel like the luckiest woman in the world.
7. I do not want to spend another day without you.
8. I just wanted to tell you I'm glad to have you in my life.
9. I know that no one is perfect, but you're pretty damn close.
10. I can't think of anyone I'd like to spend this weekend with more than you.
11. Even over text, you're adorable.
12. I'm getting little butterflies just thinking about seeing you later today.
13. I miss the person I am when you're around me.
14. I had a stressful day, but talking to you always makes me feel 100x better.
15. Goodnight. Hoping to dream about you tonight.
16. What on earth did I think about all the time before I met you?
17. It's amazing how everything makes me think of you.
18. Whenever I see a message from you, I smile like a crazy person.
Read Next: 95 Flirty Texts for Her
Flirty Texts to Send a Guy – What to Text a Guy You Like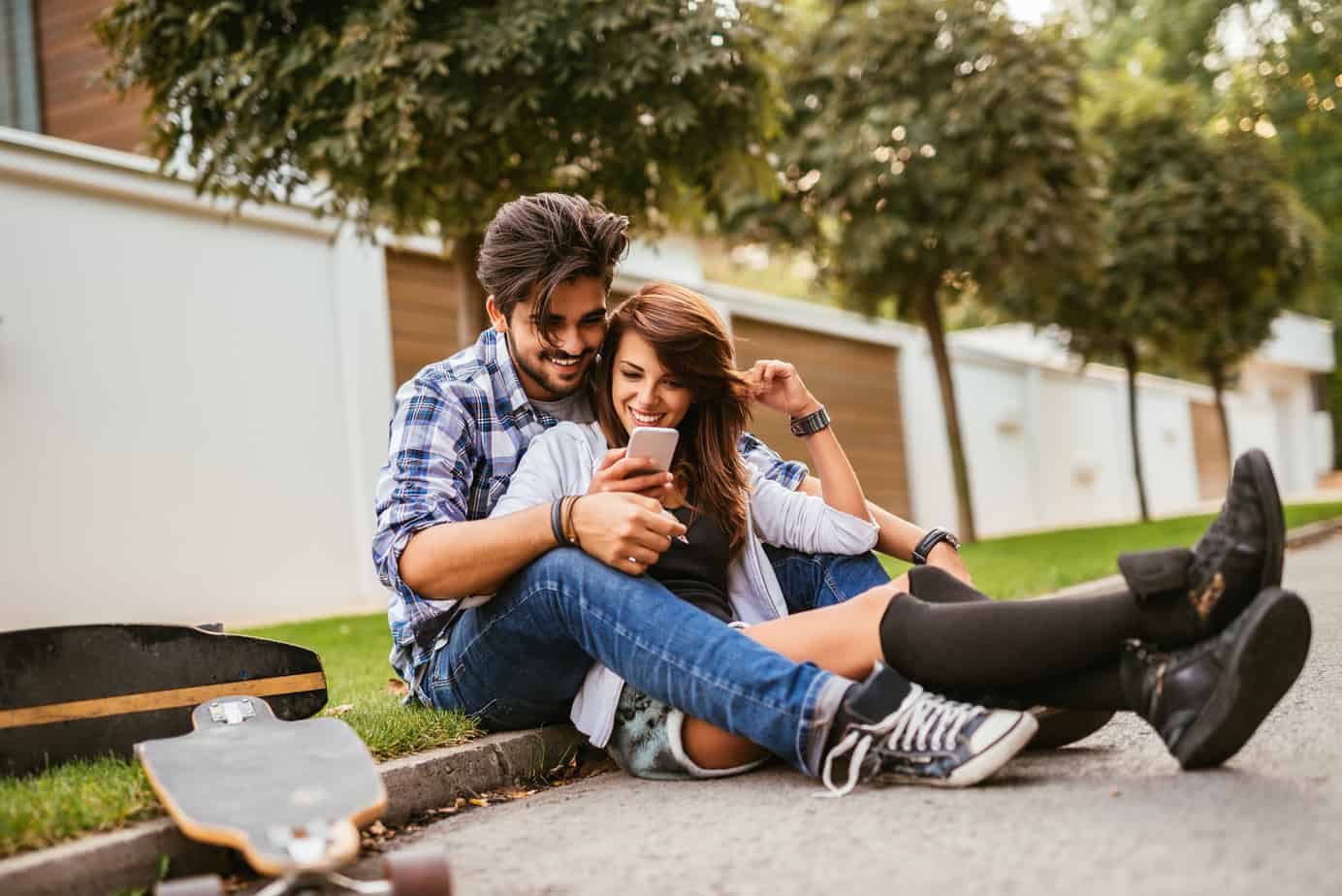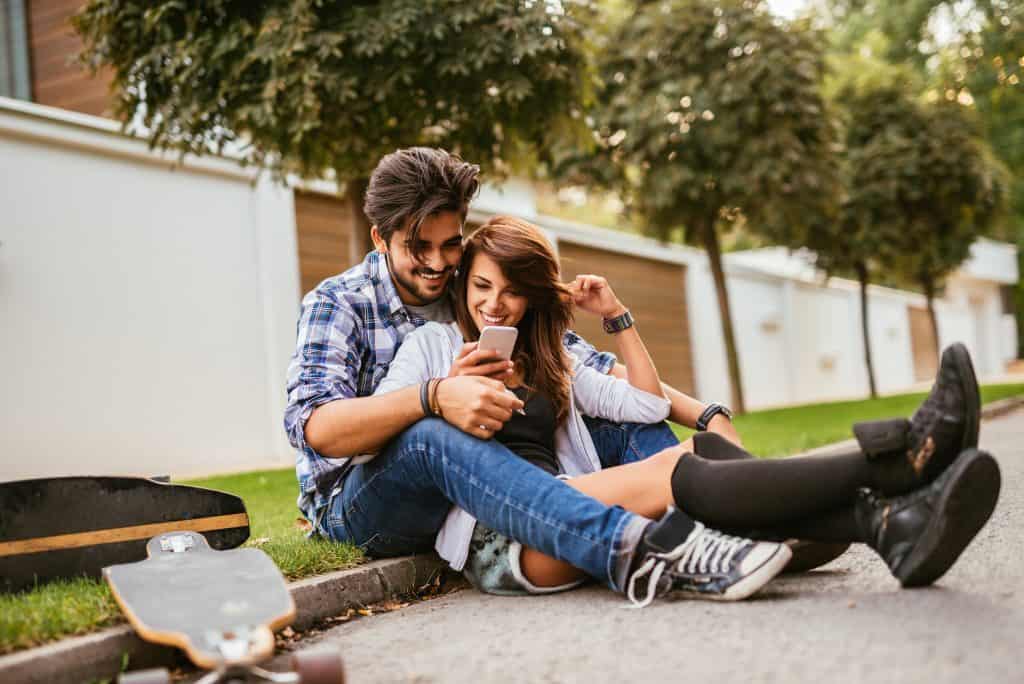 As you might guess, this category includes plenty of the things guys really like to hear in a flirty text. These text messages are of the sassier and flirtier variety. Want to give him something to think about all day or all night long? Choose one of these flirty messages to make sure you stay on his mind.
19. Our first kiss is going to be out of this world, don't you agree?
20. I literally can't stop smiling ever since we met.
21. I could text you all night.
22. I'm counting down the minutes until I get to kiss your lips again.
23. I can't believe we just spent the day together and I still want to see you.
24. I was thinking about you all day.
25. I cannot stop thinking about how sweet you are.
26. It didn't take long for me to discover how special and amazing you are.
27. I pretty much hate everyone, but you're the exception.
28. I was just looking at your Instagram. I can't lie, you're super hot.
29. I know it's cheesy, but you're the first person I think of when I wake up in the morning.
30. I just saw the cutest actor on TV. Made me think of you.
31. I wish you were here with me right now.
32. You're going to think I'm lying, but you're pretty much my dream guy.
33. Honestly, my friends are sick of hearing me talk about you.
34. I didn't have anything new to say but I just really wanted to talk to you.
35. I'm falling hard for you, just wanted to let you know. 😉
36. Why are you so damn cute?
37. It's so cold out. Wanna come over and warm me up?
Spice it Up – Best Flirty Text Messages
Things are heating up! These flirty text messages for him are just a bit bolder and more forward. These flirty quotes for him and flirty texts to send him are getting even more risqué and little bit sexy. Can he handle it?
38. I just got the cutest new bra. I can't wait to show it to you.
39. I can't believe I actually found a guy who's smart and funny and insanely hot.
40. I want to wake up to you kissing me in the middle of the night.
41. I've been thinking about you a TON today…and it's only 9 am.
42. If you send me a saucy selfie, you might get one in return.
43. You've already caught me, but every single day you reel me in more and more.
44. I'm in love with how excited you make me feel.
45. Should we have this conversation in person?
46. I just took a shower. Wasted a lot of water because I was thinking about you the whole time.
47. I was dreaming about you all day; it really distracted me at work.
48. You're an incredible kisser.
49. I've always been a good girl, but you make me want to be bad.
50. I keep thinking about how amazing and sexy you looked last time I saw you. I couldn't keep my eyes off you.
51. You can only imagine what I would do to your body if you were here right now.
52. I need you right now.
53. I can't figure out why, but my thoughts are especially X-rated today. I think it's your fault.
54. What would you say if I asked you to come over right now?
55. Even though we've been together all day long, I can't get enough of you.
56. I want to tell you about my dream last night, but it makes me blush to think of it.
57. I'm sorry you're having a bad day. Just think of all the fun we'll have tonight!
58. I miss the feeling of your body on mine.
59. Your body is so incredible. I want to explore every last inch of it.
60. All I can think about is how I can't wait to see my clothes lying on the floor next to yours.
Flirty Texts Perfect for Long Term Relationship + Marriage
These are more along the lines of a sweet and special love text for him. Send one of these when you want to express your feelings. These text messages are not necessarily racy, but show your man that you care for him deeply, while still being a little bit flirty! In a long term relationship or a marriage, there's plenty of room for both type of text messages.
61. It's so hard to fall asleep without you next to me.
62. Everything feels so much better knowing you're in my life.
63. I want you all to myself tonight…and every other night.
64. You should know you have my whole heart, always and forever.
65. Just thinking about our first kiss….I'd do it all over again and again.
66. You mean the world to me, I just want you to know that.
67. I just can't wait to kiss you later…and more.
68. I wish I could turn back time. I'd find you sooner and love you longer.
69. Ok, let's be honest…you're one gorgeous man.
70. I love it when you hold my hand in the car.
71. My favorite place is inside your arms.
72. I love our life together. It's absolutely great.
73. I just felt a huge wave of love for you.
74. There's nothing in the world as lovely as waking up next to you.
75. What do you want me to be wearing when you come home tonight?
76. I can't wait to see you again…counting down the minutes.
77. Our love may not have always been a fairytale, but it is still my favorite love story.
78. You're the only person who matters.
79. I'm so unbelievably lucky to have landed you.
80. What's your favorite color? That's the lingerie I'm wearing tonight.
81. I'm so proud of you for working so hard, babe.
82. I hope you know how much I adore you…even if I don't say it enough.
83. You get better looking every time I see you.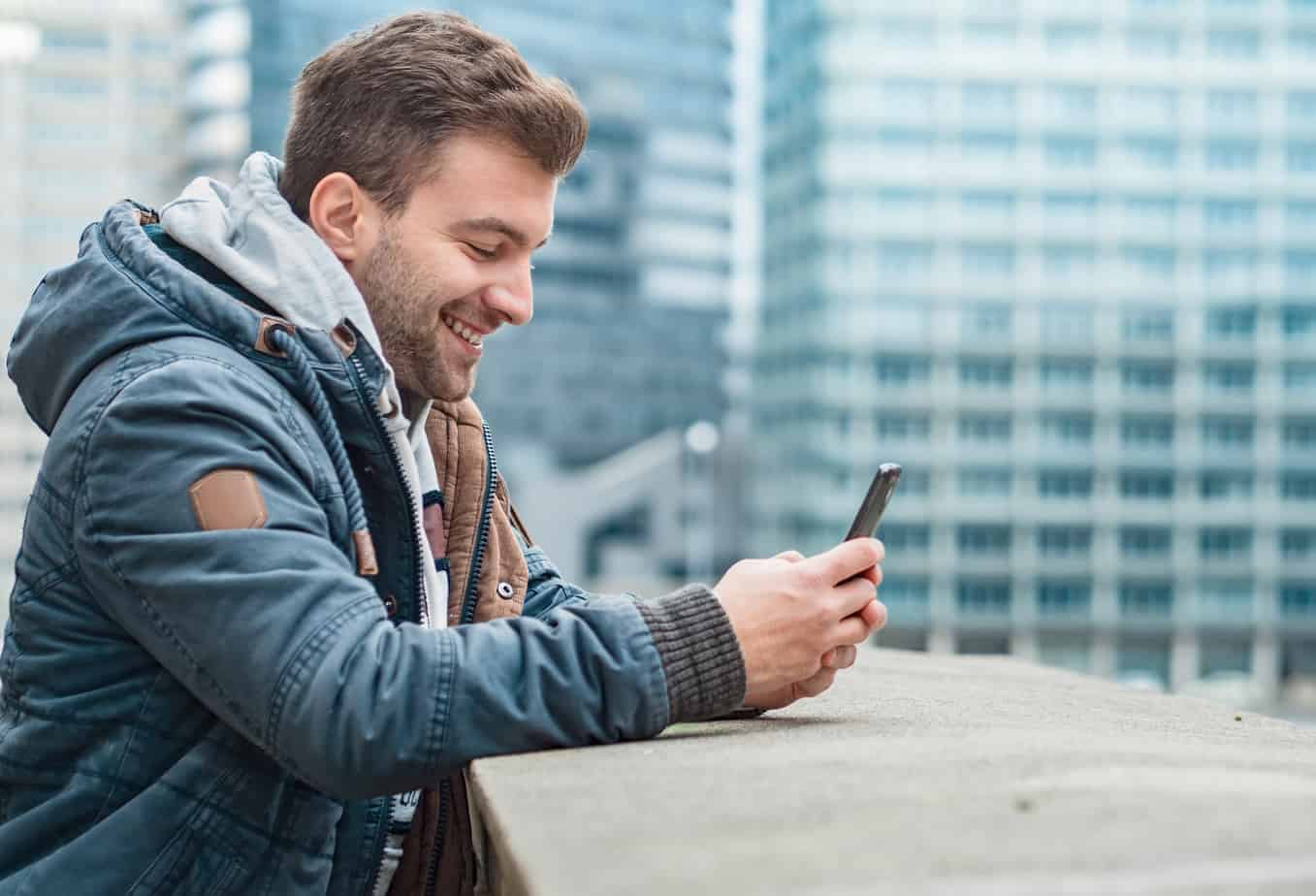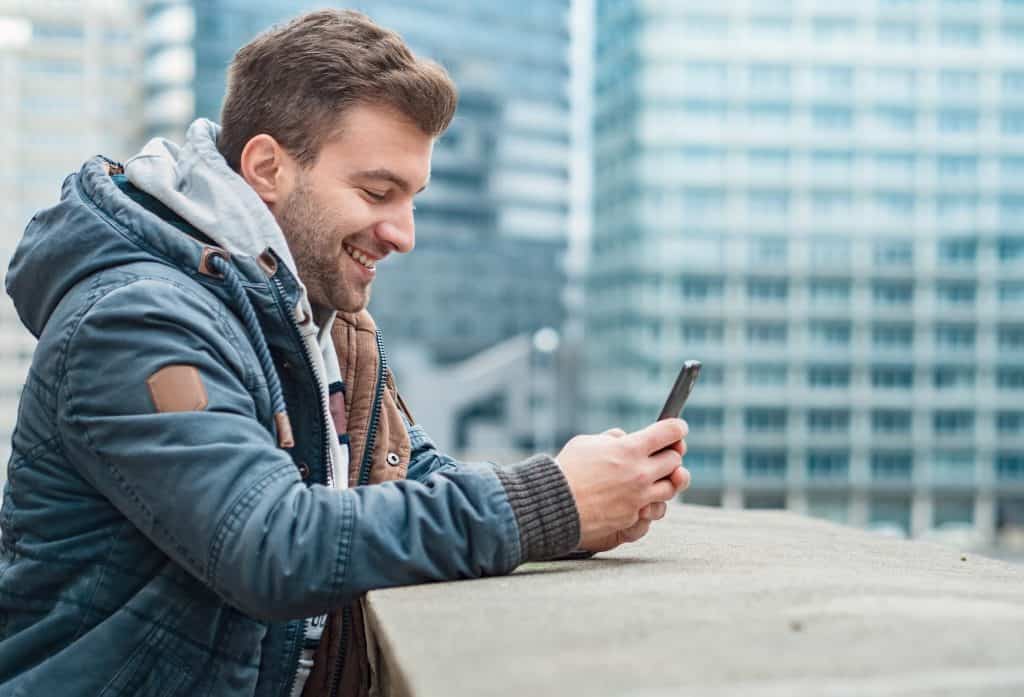 Take it to the Next Level – Saucy Texts for Him
Now for the hottest texts to send a guy—the best dirty texts for him. Whether you're married, dating, or in a committed partnership, these are some sassy, next level text messages to make him want you.
These aren't exactly PG. These are hot things to say to a guy over text that are more intimate and go beyond basic flirting (seductive text msgs, anyone?)
If you're wondering what to text a guy to make him want you, some of these texts might do just fine. We recommend these for more serious relationships. Maybe we're old-fashioned, but these probably aren't text messages for a first date. Check out these 20 or so texts to turn him on.
84. What's one thing you've always fantasized about doing in bed? We're doing that tonight.
85. Can't wait to be by your side again. Or would you prefer me to be on top?
86. Come over now. I'm naked.
87. Feeling you on top of me and in control is the hottest thing ever.
88. I thought last night was amazing. Round 2 tonight?
89. I love the way you taste.
90. How is it that you know exactly what to do to turn me on?
91. There's something (or someone) I'd much rather be doing right now.
92. I can't wait to see you again so I can kiss your body from head to toe.
93. Dinner's on me tonight. Anything you want, plus me as dessert.
94. Let's make tonight all about you.
95. Can't wait to see you later. I have a surprise for you.
96. I know it's not your birthday, but I've got a gift for you to unwrap tonight. Me.
97. I wanna tie you up later and have my way with you.
98. Tell me 3 things that make you the most excited…I'll try to make all of them happen for you tonight.
99. Come home soon. I can't last another minute without your body on mine.
100. I'm just lying in bed, thinking about what I'd do to you if you were here.
101. I've never made love in a car before. You up for a road trip?
102. I love knowing I have THE finest man to come home to every night.
103. This weekend. You, me, the bed?
104. You know exactly how I like to be touched, and I want more.
105. Just imagining you kissing me is making me feel so excited and turned on right now.
106. Tonight let's take it slow so we can really enjoy every inch of each other.
107. You are my dream man, baby.
108. What's the dirtiest dream you've ever had about me?
109. I know I shouldn't send you this X rated text while you're at work but…… (wait several minutes to send a followup)
110. I need you right now.
---
Read these next:
---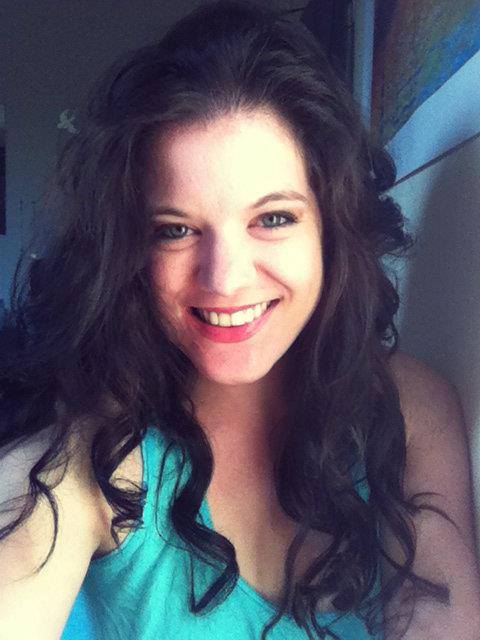 Amy Hartle is the author of Do You Love Me? How To Stop Seeking Reassurance in Relationships, a book on reassurance seeking and relationship anxiety. Both her book and this blog are born of personal experience; Amy shares expert relationship advice from the lessons learned during her own 10+ years with her husband, as well as couples travel tips and romantic getaway recommendations, all gleaned while traveling the world together.