This post may contain affiliate links. Read our disclosure page for full details.
What's the way to a woman's heart? Often, it starts with a sweet word. We ladies may not swoon over cheesy pick-up lines, but a well-placed, romantic text often does the trick. The perfect flirty text for her can spark interest and flirtation.
But what do you say? Sometimes the words don't come easily. Well, don't you worry, because we've put together a list of nearly 100 flirty texts for her. These are text messages that are perfect for the lady in your life, with options for new relationships and crushes all the way to old married couples.
We've had an article on the best flirty texts for him on Two Drifters for awhile, and we thought it was time to make a list for the ladies. However, these text message ideas don't just work for women; they are great options for all genders.
So are you ready for some ideas on sweet text messages? These are fun for flirty conversations early on in the dating game, or perfect when you want to flirt with your spouse. After all, keeping the romance alive and sparking in a marriage is one of our best pieces of relationship advice for couples.
Cute Texts to Make Her Smile
When you just want to send her a flirty little text to let her know she's on your mind, these may be a good option. They are sweet, simple, and to the point, without being overtly flirtatious. Perhaps most importantly, these texts are respectful. Few people appreciate receiving a text that crosses the line too early in a relationship. This can be awkward and uncomfortable. The following texts don't overshoot.
1. Knowing you is making me want to be a better person.
2. Each day you're in my life is a wonderful one.
3. Just wanted to let you know you were in my dreams last night.
4. They say that there are no perfect girls, but you come pretty damn close.
5. Even over text, you're so charming.
6. I'm smiling just thinking about getting to see you later.
7. You make me laugh so much. I love that about you.
8. My day would've been a lot better if I'd gotten to spend time with you.
9. You know what, I feel like such a lucky man getting to know you.
10. I'm really glad you're in my life.
11. Today is a gorgeous day, and the only thing that could make it better is having you by my sid
12. I miss the person I am when we're together. You make me better.
13. Every time I have a bad day, talking to you makes me feel 1000 times better.
14. What on earth did I spend my time thinking about before I met you?
15. Whenever I get a message from you, I break into a huge, goofy grin.
16. It's incredible how nearly everything makes me think about you.
17. Our first kiss is going to be just incredible, don't you think?
18. I could talk to you all night.
19. I really wish you were here with me right now.
20. I'm counting down the hours and minutes until I get to hold you again.
21. We just spent the whole day together and you know what? I still want to see you.
22. I can't stop thinking about how gorgeous you are.
23. It didn't take long for me to see how sweet and smart you are.
24. Forgive me for being super cheesy, but when I wake up, you're the first person I think about each day.
25. My friends are tired of hearing me talk about you! LOL!
26. I just wanted to let you know…I'm falling hard for you.
27. I don't have anything new to say, but I just wanted an excuse to message you.
28. Why are you so damn adorable?
29. It's so cold out today! Want to come over and warm each other up?
30. I can't get over how pretty you are.
31. I can't get you out of my mind.
32. You're without a doubt the best thing that's happened to me in a long time.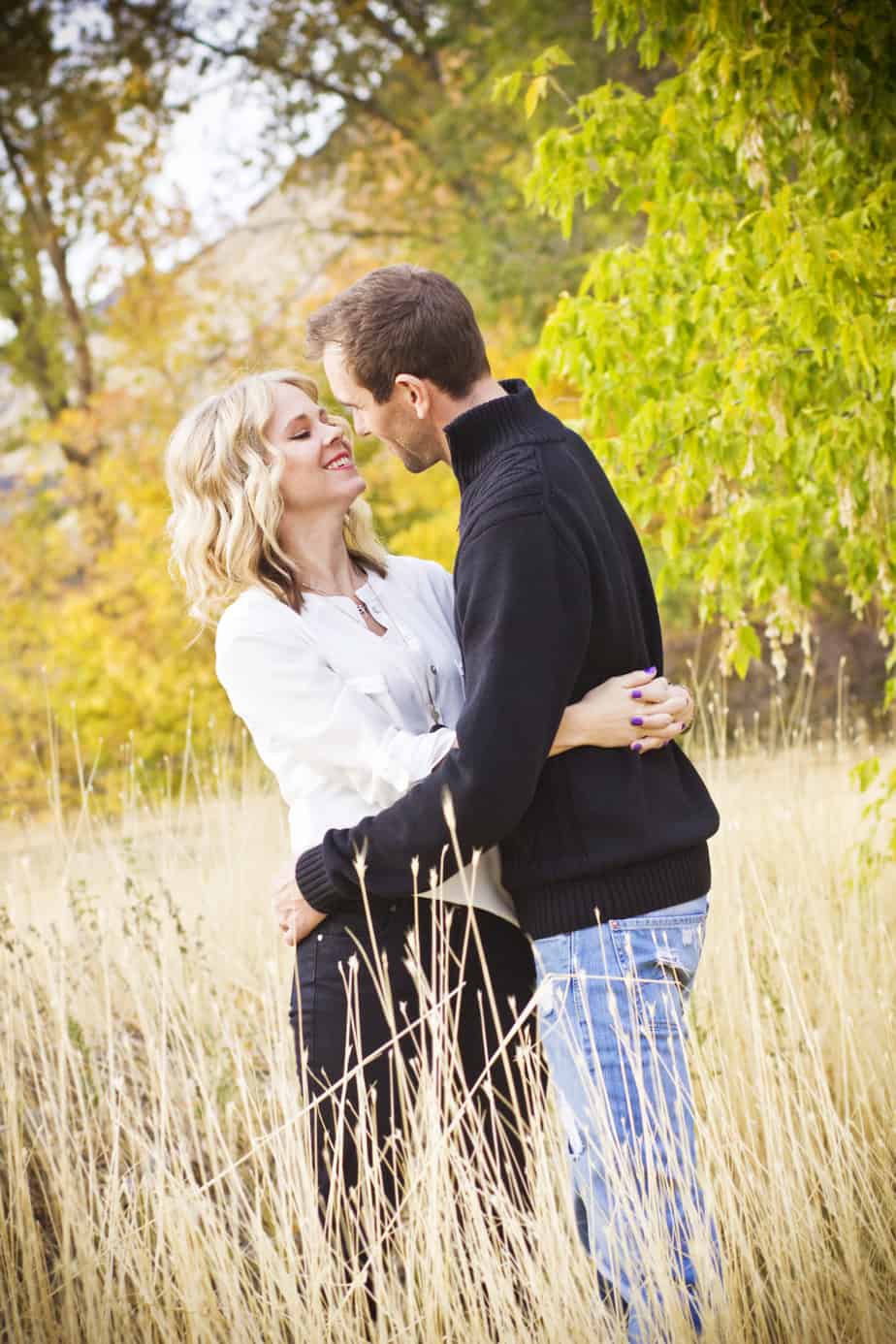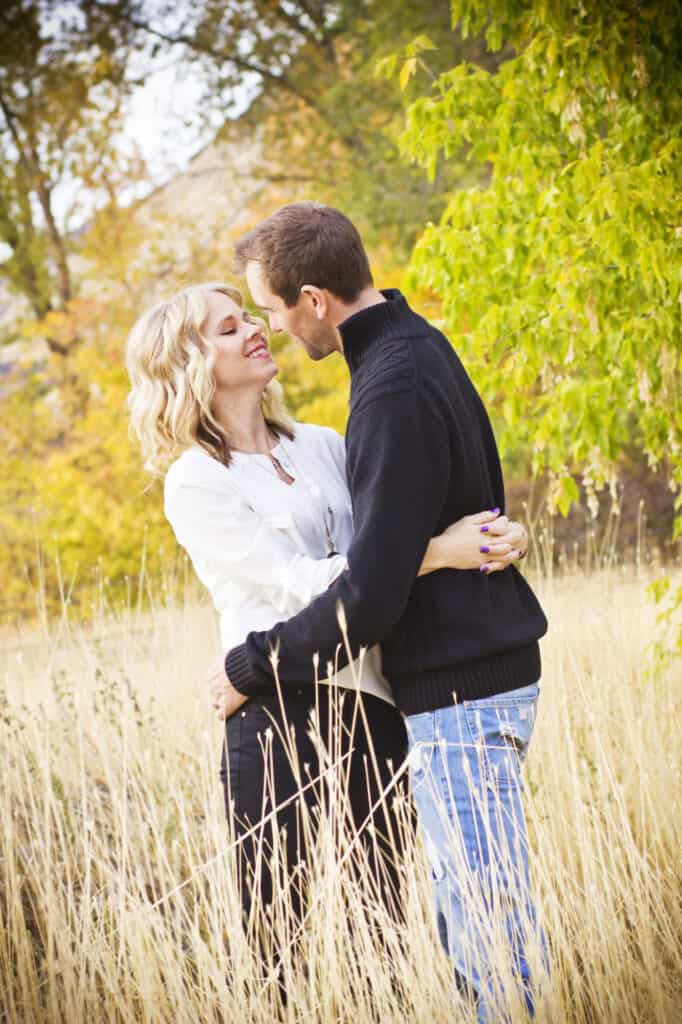 Flirty Text Messages for Her – Turn the Heat Up a Bit
Let's let things get a little more spicey with this set of messages. These may not be texts to send to a girl you like in the just-getting-to-know-you-phase, but they are perfect for a couple in a new relationship.
33. I want to unwrap you tonight, like the perfect surprise gift.
34. I can never get enough of you.
35. I can't believe I found a woman who's smart, funny, AND incredibly sexy.
36. I want to wake up in the middle of the night with your mouth on mine.
37. You've definitely already caught me, but every single day you reel me in more and more.
38. I've been thinking about you an enormous amount today…and it's only 10 am.
39. I just wasted a lot of water in the shower because I was thinking about you the whole time.
40. I am in love with how excited you make me feel.
41. I can't stop thinking about how amazing you looked last night. I couldn't keep my eyes off you.
42. I miss the feeling of your body on mine. Can we remedy that tonight?
48. You're an amazing kisser.
49. It's so hard to fall asleep when you're not next to me.
50. I need you right now.
51. I'm sorry you're having a rough day. Let me make it up to you tonight.
52. I have a perfect night all planned out for us. Can't wait to see you.
53. Your body is stunning. I want to explore every last inch of it.
54. My thoughts are especially X-rated today, can you figure out whose fault that is?
55. I can't wait to see my clothes lying on the floor next to yours. It's all I can think about.
Romantic & Sexy Texts Perfect for Your Wife
Sometimes sappy, sometimes sexy, these texts are ideal for a significant other who you love deeply.
56. Let's call in sick and spend the day in bed together.
57. Tonight, I want you all to myself. Every other night, too.
58. I love it when you hold my hand in the car.
59. When we're out together, I am so incredibly proud to be with you.
60. Knowing you're in my life makes every part of it so much better.
61. Darling, you have my whole heart, forever and always.
65. Just thinking about falling in love with you. I'd do it all over again and again.
66. You mean the world to me, baby. Don't ever forget that.
67. My favorite place is with you wrapped in my arms.
68. It's corny but, I wish I could turn back time….I would find you sooner and get to love you longer.
69. Let's be honest…you're the most stunning woman in any room.
70. Our life together is my dream come true.
71. I'm so proud of all that you've accomplished.
72. I can never thank you enough for all you do for me and for our family.
73. Hey baby. Just messaging to tell you that I just felt a huge surge of love for you!
74. There's nothing in the world so lovely as waking up each day right next to you.
75. You will always be the most important person in my life.
76. You're the only one who matters.
77. I'm so incredibly lucky to have landed you.
78. You are all I will ever need, sweetheart.
79. Even if I don't say it enough, I hope you know how much I love you.
80. You get more beautiful every time I see you.
81. You are my heart.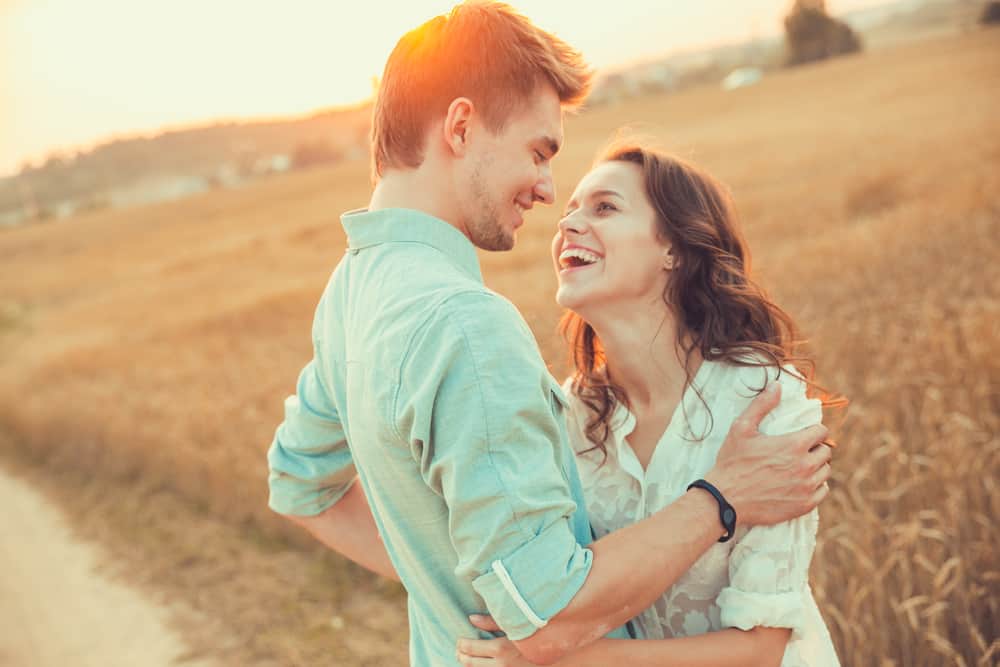 Hot Texts for Her
Now for the hottest texts to send to your woman—the best dirty texts for her. Proceed with caution.
82. Last night was unbelievable. Round two tonight?
83. Watching you on top of me is the hottest thing ever.
84. What is one thing you've always fantasized about doing in bed? Let me make that happen for you tonight.
85. I love the way you taste.
86. I truly can't get enough of you.
87. I can't wait to see you again so I can kiss your body from head to toe.
88. How is it that you know exactly what to do to turn me on?
89. Get here soon, baby. I can't last another minute without your body on mine.
90. There's something (or someone) I'd much rather be doing right now.
91. I've got a great idea. Let's make tonight all about you.
92. You make me want to rush home from work every single night, just cause I know you're there.
93. I'm imaging your hands running through my hair right now.
94.l Honey, tonight let's take it slow so we can really enjoy every inch of each other.
95. You are my dream girl.
---
You might also like:
---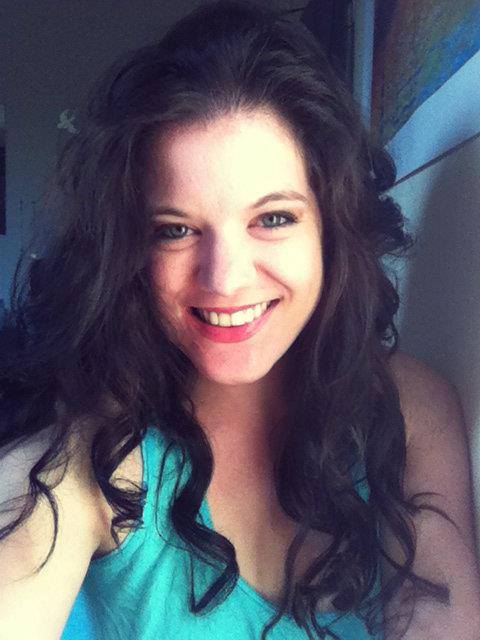 Amy Hartle is the author of Do You Love Me? How To Stop Seeking Reassurance in Relationships, a book on reassurance seeking and relationship anxiety. Both her book and this blog are born of personal experience; Amy shares expert relationship advice from the lessons learned during her own 10+ years with her husband, as well as couples travel tips and romantic getaway recommendations, all gleaned while traveling the world together.