This post may contain affiliate links. Read our disclosure page for full details.
Do you struggle with finding good Christmas gifts for married couples? In some ways, you'd think the shopping process would be easier; you're combining two gifts into one! But it isn't always so easy. We're here to help. As a married couple ourselves—and a couple that absolutely LOVES gifts—we've put together a list of items that could be excellent for any couple on your list. These should appeal to both members of the duo and be useful, fun, or beautiful. So look no further, we're chock full of Christmas gift ideas for married couples. Let's start shopping!
---
An electric kettle
Okay, this isn't maybe the most *exciting* of gifts, but have you ever tried an electrical kettle? If you know someone who likes to drink copious amounts of tea (or who just would appreciate it if their water boiled faster) an electric kettle is a terrific gift. We grew to love the electric kettle when we spent time in the UK, where they are extremely popular. Here in the states, it seems a lot of people are still making tea on the stovetop. Well, an electric kettle is lightning fast and super convenient. We are obsessed with ours. (Pssst:
this is the exact one
we have and it works like a charm). I'm almost certain one of the married couples you know would love an electric kettle. And Amazon has some really cute ones:
---
---
A beautiful holiday wreath
A stunning holiday wreath is a great present for married couples because it is a high-quality gift that will make their home extra festive. This
L.L. Bean Lighted Tartan Christmas Fir Wreath
is so classic and Christmassy. Amazon has some pretty
wreath options
as well.
---
---
An at-home cappuccino maker
Here's one
that comes with an attached milk frother, so making lattes and cappuccinos at home has never been easier. We have this one and it's basic and gets the job done. To take things to the next level, coffee-wise, consider gifting this awesome espresso machine:
Breville Barista Express
. It's super nice.
A
classic espresso maker
is also a wonderful choice, and it's often something that people love to receive as a gift, but would never think to purchase for themselves!
---
---
A cozy camping tent for two
We always recommend tents as a great gift for couples; at least for those couples who will actually use it! This is a gift that will give adventurous couples endless years of use. For your camp-loving duo, we recommend a 2 or 3-person tent. A few good options? The
Cotopaxi Inti 2
is the tent we use, and it is awesome; extremely sturdy and warm. Also check out the
Coleman Sundome
and the
MSR Hubba Hubba NX 2-Person Lightweight Backpacking Tent.
*If you're getting a double tent for the lucky couple, you might also want to consider a cozy double sleeping bag, like this one from REI that will keep a duo cuddly and cozy even at 15 degrees! (Just perfect for some Christmas camping!)
---
---
Soft, festive blankets
When it comes to Christmas gifts for a married couple, you can't go wrong with cozy, snuggly items.
Warm and colorful blankets
are a gift that nearly everyone appreciates. And at Christmas time, there are endless, adorable
options.
---
---
Picture frames to hold favorite memories
One of the simplest gifts for married couples is a set of picture frames. There are so many varieties and styles, and today's frames can be ornate and special, not just something run-of-the-mill. Picture frames are especially perfect for newlyweds, who are likely setting up house and need plenty of frames to display their newly-printed wedding photos. Take a look at this sweet
Family Tree Wall Hanging
for just one great picture frame idea.
---
---
Unique personalized items
For some couples, personalized items might be too cheesy, but for others, it is absolutely the perfect gift. This could especially be the case for newlywed couples, who are oh-so-psyched about their new status as Mr. & Mrs. Uncommongoods has so many terrific ideas for
personalized things for couples
. Among the gift possibilities include personalized cutting boards, a serving tray with a map of somewhere they love, and mugs adorned with their names.
Amazon has personalized items as well, including this
cute photo of street signs
bearing the names of your choice.
---
---
A growler for the craft beer lovers
This gorgeous
copper growler from uKeg
keeps draft beer fresh for up to 2 weeks. If your couple brews their own beer or just likes to sample the local craft selections, this is a fabulous gift.
Other possibilities for beer fans: A
refrigerated case
to hold a bunch of cold beers (and wine!) at the ready, or a
home brewing starter kit
.
---
---
An advent wreath
Looking for gifts for a Christian couple? Here's something that is special and meaningful: an advent wreath. Your couple can light one of the four candles for each Sunday of Advent.
This gift provides something that a couple or a family can do together during the Christmas season. There are so many choices for gorgeous wreaths, but we find the
Silver Ribbon Advent Wreath
especially beautiful.
---
---
Give the gift of wine
These days, you can get a subscription to practically anything, which makes gift-giving a whole lot easier. With a service like
Bright Cellars
, you can gift your couple a specific amount of wine, for a few months up to a year, and they get to go online, fill out their "flavor profile," and get wines they'll love delivered right to their door.
---
---
Couples games
Our Moments Couples
is a game that is filled with fun, unique conversation starters for couples. The questions are thought-provoking, sparking new discussions you may not have had before, so couples can learn more about one another. This is a great
Christmas gift idea for newlyweds
or for couples who have been together a long time. They can use it for date night, or even on a long road trip.
---
---
Personalized pillowcases
Looking for Christmas gifts for a young married couple? Personalized husband and wife pillowcases might be the ideal present. Amazon has so many options, ones that say
Mr. & Mrs
.,
Morning Gorgeous & Hello Handsome
, and a whole lot more.
---
---
A lovely cheese board for entertaining
Nothing says classy and "adulting" like wine and cheese.
This cheese board
offers everything a couple will need for a night of most excellent hosting. Pair the board with a bottle of wine and some fresh cheese and you've got a straight-up awesome couples gift idea.
---
---
A date night subscription box for couples
Subscription boxes are all the rage these days. Who wouldn't love something cool (and romantic) arriving to their door every month? You can gift your favorite couple a few months of dates delivered right to their home. Check out our post featuring the
best date night subscription boxes
for couples.
---
---
Do you know a
couple that loves to travel together
? This book by our friends at HoneyTrek is the perfect inspiration for a jet-setting duo.
Ultimate Journeys for Two
provides so many unique and romantic destination ideas, and covers every continent.
This book is a best-seller in the Honeymoon Travel Guides category, so it is doubly perfect if you're looking for a Christmas gift for an engaged couple. Help them plan their honeymoon and make it amazing with this resource. PS: If you want to get even more specific, check out our other unique gift ideas:
Gifts for Minimalists and Travelers
50+ Fantastic Gifts for Couples Who Love to Travel
20+ Stocking Stuffers for Husbands + Boyfriends
18 Leather Gifts (Traditional 3rd Anniversary)
The Best Travel Backpacks for 2019
Camping for Couples – Gifts for the Outdoorsy Couple
Gifts for Hikers
30 Great Camping Gifts
Gifts for Ladies Who Love Travel
Wedding Gifts for Travel Couples
---
---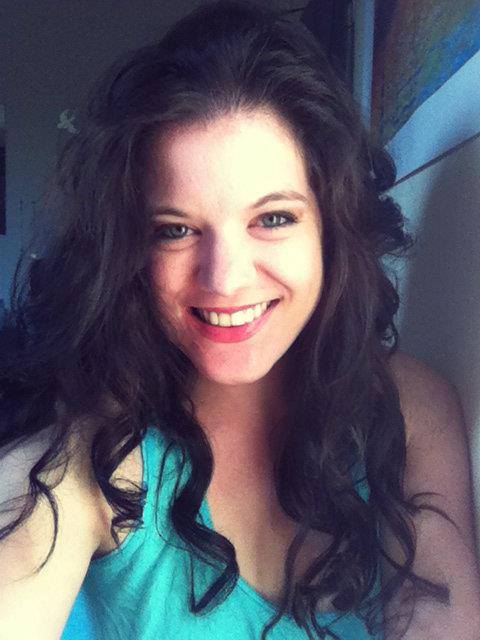 Amy Hartle is the co-founder and owner of Two Drifters, where she blogs about romantic and couples travel, relationships, honeymoons, and more. With a Master's in English and a BA in Musical Theatre, Amy loves to write quality content as well as to entertain, and she hopes to do a bit of both here on the blog! Amy is happily married to her husband Nathan, and when not working on their sites, Amy & Nathan can be found cuddling, reading, and enjoying delicious lattes.