This post may contain affiliate links. Read our disclosure page for full details.
These gifts for minimalists and travelers will delight almost anyone on your list.
Do you have a minimalist in your life? Someone who prefers to live simply, who eschews the need to collect "stuff?"
Perhaps this person does not call himself a minimalist, but is an adventurer, a traveler who does not own many items and is frequently away and exploring.
For this person, the person who "needs nothing" what can you buy? The standard candle or holiday sweater might not do for the minimalist or the traveler.
Instead, you'll have to be more creative with your gift, presenting your loved one with a non-tangible present or with something that is of special value or meaning.
Don't worry! We've got some ideas ready for you.
High-quality bathrobe or bath towels
(Not recommended for children expecting toys!)
If your minimalist is an adult, they will probably love this gift. Sometimes the best gifts are great because they are high quality in make, and they are something that a person would never think to buy him or herself.
A bit of comfort and luxury also goes a long way.
A high-quality bathrobe is both practical and a bit luxurious, while soft, fluffy towels are a welcome addition to even the most minimalist-styled home.
Some ideas:
Alexander Del Rossa Women's Fleece Robe
Luxury Hotel & Spa Bath Towel (great for the traveler who has fallen in love with hotel towels!)
A DNA Test
Nontangible, meaningful things may be the very best choice for minimalist Christmas gifts. Why not give a family member or friend the gift of their ancestry?
At-home DNA tests are super popular these days, and it's fascinating learning about your genetic past. (Check out our experience with 23andMe DNA tests!) Travel lovers especially may enjoy this gift, as it can give them insight about where their family has come from–and compel them to some new destinations!
Map your ancestry and discover the genetic origins of your ancestors at 23andMe. Order your DNA test kit today. Only $99!
Buy an experience
Minimalists and travelers treasure experiences and moments. If you can give them something they can experience, that is a gift they'll adore.
There are lots of options for this type of gift. You might consider a vacation package or smaller event deal via Groupon, or plan an entire vacation! Check out FlightHub to find good deals on air travel, and Hotels.com for your accommodation.
Give the gift of language learning
Give a man a fish and you help him for a day. Teach a man to fish and you help him for a lifetime. Knowledge is the gift that keeps on giving. For the person who doesn't want "stuff," give them an opportunity to gain new skills.
Speaking a foreign language is an incredible skill to have, and for a frequent traveler, is truly invaluable. Rosetta Stone is the very best language learning software. Check out RosettaStone.com
for more info on giving the gift of language.
Outdoor gear that will last forever
'Tis the season of cold weather when warm, high quality clothing is necessary. Why not buy your loved one something that will go the distance? High quality products are always in style, and you can purchase something fashionable and practical for every day, or something designed for athletic pursuits.
Sierra Trading Post has all kinds of outdoor wear, gear, and more, for excellent prices. Who doesn't love a nice warm coat?
Luxury skin care products
Good skin is so important, amiright ladies? After a certain age, it becomes more important than ever to properly care for your skin. Your minimalist friend or family member is likely to appreciate a product that is known for its excellence and efficacy.
Luxury items are always a wonderful present. L'Occitane en Provence is total luxury. Shop current deals & special offers.
Amazon Giftcard
Let's be honest. Sometimes the best thing you can do is let your loved one pick out their own gift. Gift cards and gift certificates are not a cop out….I personally LOVE LOVE LOVE them! And I bet your minimalist will too! My personal fave?
A whole library in the palm of their hands
Minimalism is all about down sizing. Even those who aren't into that lifestyle are probably fans of convenience. Travelers, for instance are always on the go.
It can be expensive, not to mention HEAVY, to carry loads of books with you. But in 2018, you can slim down your packing by reading via a Kindle! We have one and we use it all the time. It's a fantastic invention, and a great gift option.


Lovely scents for the home
You might know that essential oils are super popular these days. With both pleasant fragrances, and a wide range of uses, this could be an excellent addition to your list of minimalist gift ideas.
Plant Therapy sells 100% pure essential oils, and they even have holiday blends. Mmm!


An item which wears many hats
Your minimalist pal will thrill over a multipurpose item that takes up less space!
Check out this fabulous 3-in-1 Multi-Function Breakfast Center that has a coffee maker, tiny toaster oven, and burner in ONE! Great for minimalists, students, or those living in smaller spaces. You can also try and find a second hand purchase online, and can use Shiply to find a courier if the seller doesn't offer delivery.
Something adorable
Your minimalist may not care for kitschy items or things that feel nonessential, but who doesn't love something adorable that also serves a purpose? Here are some fun possibilities:
---
What gift is on YOUR list this year?
---
Pin this post to save for later!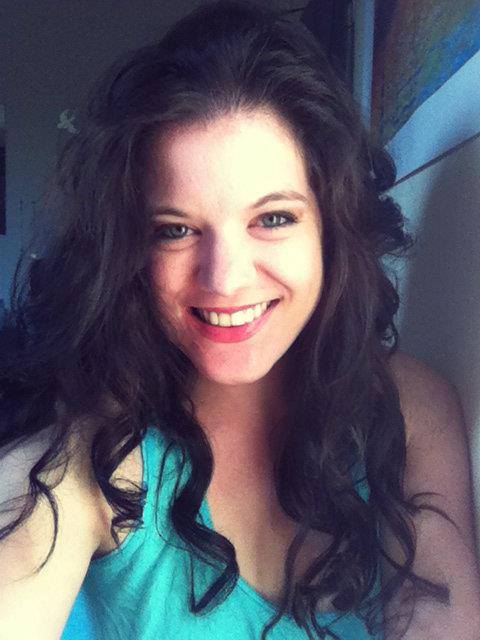 Amy Hartle is the co-founder and owner of Two Drifters, where she blogs about romantic and couples travel, relationships, honeymoons, and more. With a Master's in English and a BA in Musical Theatre, Amy loves to write quality content as well as to entertain, and she hopes to do a bit of both here on the blog! Amy lives in North Carolina with  her husband Nathan, and son Malcolm. When not working on their sites or traveling the world, the Hartles can be found cuddling, reading, and hanging out with their cats.