*Links in this article may be affiliate links, from which we may earn commission. See our Privacy Policy for full details.
Do you love me? How much? More than anything? More than anyone? Will you never leave me? Promise? What if you change your mind?
At first glance, these questions might seem like the typical worries a young child might bring to their parents growing up. But, no, these were questions I put to my husband Nathan at 26, 27, 28, and occasionally, at 29.
Finally, I can say that I no longer ask these questions. I no longer seek constant reassurance of his love for me. I no longer feel insecurity in relationships.
But why was I like this? Why did it take so long to get over? And for others who continually wonder how to feel secure in a relationship, what can you do to heal?
Why We Seek Reassurance
This is a very personal story to share on the vast, boundless Interwebs, but I think letting others hear how it was for me could help them. If you've ever struggled with overcoming insecurity in relationships, I hope this post can be a comfort and help to you.
I'm no psychologist, but I know I had no deficit of love growing up. My mom loved me tremendously, was very affectionate, and provided for my every need. I never felt that I wasn't loved or cared for.
My father passed away when I was barely 3 years old. I have no real memory of him or of his death, and to be honest, I have never felt 'actively' sad about it. It's like hearing about the passing of a distant relative you never met. And my mom was an amazing single parent, so I didn't feel the lack of a second parent. But perhaps the idea of loss was integrated into my impressionable brain even from that point.
I was what you'd call a sensitive child. Although I was nearly always happy, it didn't take much to upset me and I cried very easily. I had a lot of fears growing up and hated conflict.
Not much changed over the years. I still hate conflict, and will avoid it at all costs.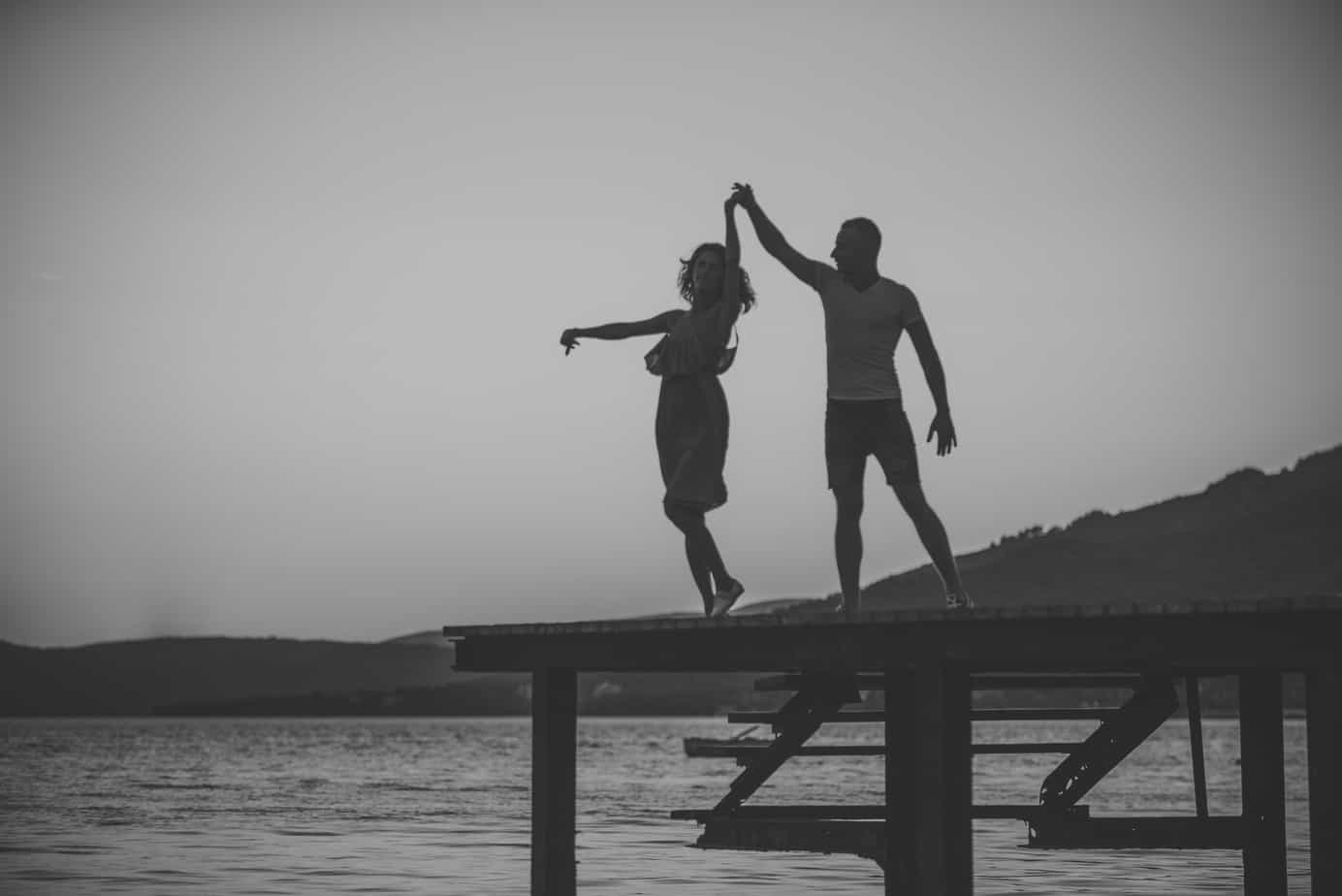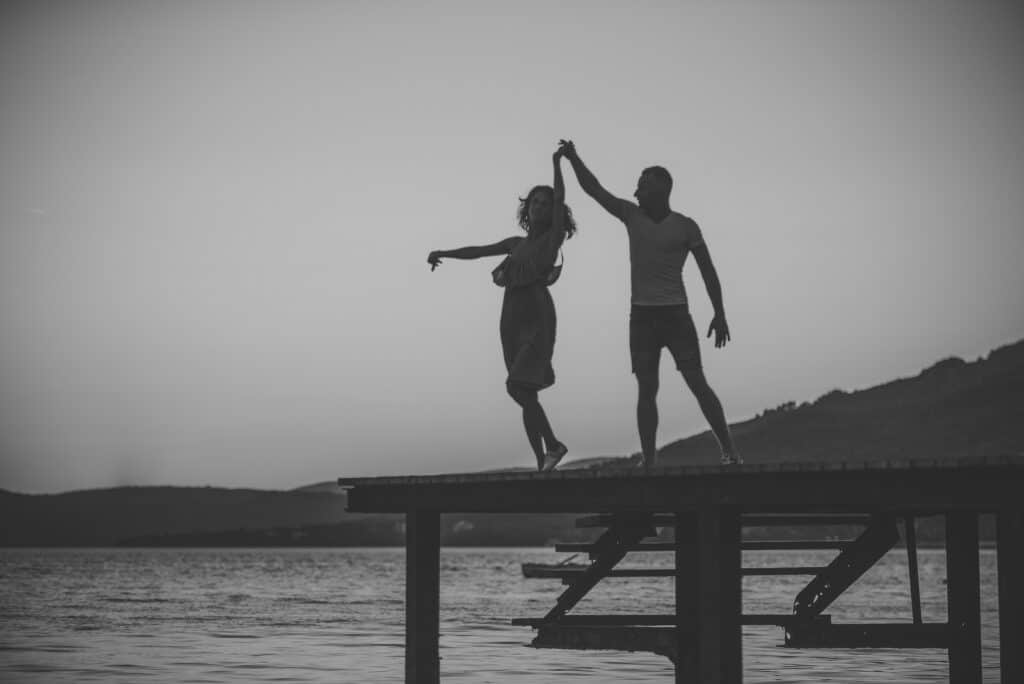 Somewhere along the way, I grew to equate conflict with lack of love. I have no idea how this originated. If anything, maybe it was just my hypersensitivity that made me very much aware of people's feelings and aware of the "what ifs" of life. Then, at 23, I had a painful, unexpected breakup with my boyfriend of 4 years.
I had discovered that someone could hide their true feelings from me and then suddenly be completely gone from my life. It's highly likely this is when I went down the path of feeling insecure in a relationship, and when my reassurance seeking started.
Reassurance seeking is not only limited to relationships. People seek reassurance for a range of concerns and through a variety of mediums. Some people seek reassurance from friends or family about their personal concerns.
Others look for reassurance through nonstop Googling, whether it be for health worries or any other issue. We sometimes think if we just research long and hard enough, we will find our answer.
Or in my case, if I ask my partner just ONE more time if he really loves me, I will finally feel secure.
A Caveat
You might be thinking, well, maybe your partner actually didn't love you and wasn't showing it to you. Nothing could be further from the truth.
Even when I was at my most anxious, Nathan was always incredibly loving, generous, patient, kind, affectionate, and respectful. He never raised his voice in anger, never belittled me, never was cruel, and he never has been.
So even as I felt the anxiety of "does my partner love me", I always knew it had no basis in truth. This was my own internal issue to deal with.
Sometimes, you can point to things that indicate a person may not love or respect you in the right way. If a partner is continually dishonest with you, belittles you in public or in private, acts controlling, is verbally abusive, or doesn't respect you, such things are fairly obvious.
These are clear red flags and it is no surprise that you'd be unsure of your partner's love. Of course, with the blinders of infatuation on, these negative things can go largely unnoticed.
A good tip is sometimes to ask your friends what they think. These people have your back and they will let you know if your partner isn't treating you the way you deserve.
This is absolutely not what was happening in my relationship with Nathan. In fact, aside from my sometimes constant need for reassurance, the relationship was wonderful. And he told me (and showed me) he loved me ALL THE TIME! Again, this is how I knew I had to turn inward to fix what was breaking down.
First I Had to Love Me
There's a lot of stuff floating around these days about self-love. It can feel frou-frou. I'm not the type to stand in front of the mirror and hug myself and tell myself I'm beautiful and worthy. But I did have to take steps to learn to love and trust myself. This is one of the most important steps to dealing with insecurity in marriage or a relationship. How did I do this?
Self-care is really important. You have to focus on your total wellbeing. From eating better to enjoying simple pleasures like hot baths and good books, to making sure to move your body once in awhile. These are huge ways to combat anxiety. When your mind is clear, there's less room for the scary thoughts to come swirling around.
You have to spend time on your own. Meditation is a great tool to use as it helps you stay grounded and allows you to examine what's going on inside. I had to learn to take time to be quiet and centered. The distractions of everyday life definitely contribute to my anxiety when it flares up.
I love writing, and journaling about my fears and feelings was super helpful. This helped me dissect them (without asking for external reassurance) and allowed me to see the reality when I was stuck in my worries. It clearly demonstrated the facts and helped me see that I was feeling insecure in a relationship for no reason.
Part of my journaling was a practice called Inner Bonding. For me, this entailed identifying and connecting with a few different "parts" of myself, including my Inner Child, my Wounded Self, and my Loving Adult. My Loving Adult helped me navigate my fears and insecurities and silence my fear-based Wounded Self.
Essentially, this was a way for me to become my own comforter, reassurance-giver, and wise spirit. Interestingly, the Loving Adult was there within me all the time, but only with contemplative practice did she discover how to come out and let me trust her. This step was probably the single most important thing I did to heal from my reassurance seeking.
Ultimately, while this was about me and my own issues, I had to take a look at the way I approached my relationship. Nathan is the most trustworthy person I ever met. While I never had any basis for fear he would leave me or hurt me, I realized that I was so afraid of "what if's" that I was failing to trust him fully.
Love is scary and it is always a risk, but you have to be all in. You have to allow yourself to be vulnerable. Eventually, my brain caught up with my heart and I started to just put my trust in him more and more.
Uncertainty is one of those things your anxiety latches onto so easily. It's not uncommon to have those "what if's" leaving you with feelings of insecurity in a relationship.
What if you or your partner dies? What if one of you cheats? What if you want a divorce? The simple truth is you cannot live your life wondering about what may or may not happen. All you can do is your very best with the information you have at any given moment.
And if your partner has shown himself to be a reliable, trustworthy, and loving person in the past, then by all probability, that behavior will only continue!
Despite the inherent uncertainty of relationships, when you decide to commit to someone, you just have to commit to working hard, loving through action, and sticking with your relationship through all its trials and tribulations. We wouldn't need to take vows if we knew everything was going to be smooth sailing, would we?
Insecurity and anxiety go hand in hand, but you sometimes have to just take the leap. (Check out this excellent book Feel the Fear and Do it Anyway).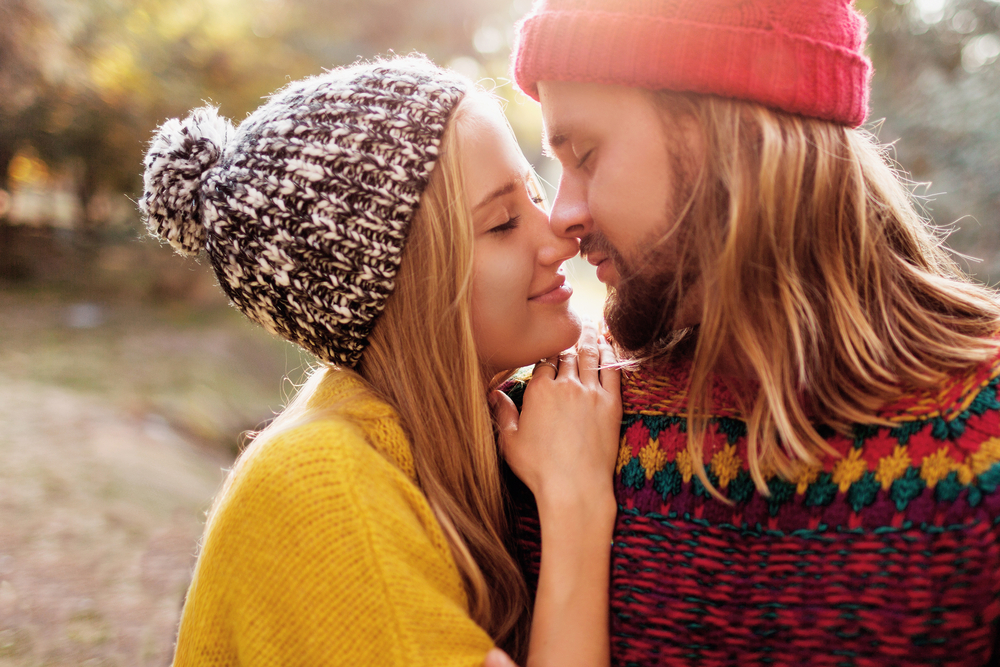 I found that one big contributor to my need for seeking reassurance was my fear of conflict. Ugh. My issue was that I viewed even minor tiffs as "conflict." For some reason, I equated the idea that if Nathan got annoyed with me, he would leave me. It was totally illogical.
He was really instrumental in helping me with this, through his patience and his helpful way of reminding me even during arguments that his feelings hadn't changed he still loved me. 🙂 And I've since grown much more comfortable navigating any tense moments that arise. (Because they do. We're human).
There were also several books and resources which made a big difference during this journey. These are some of the best books on how to overcome insecurity in a relationship and can be good if you're the one dealing with these fears or if you have an insecure partner.
How to Be an Adult in Relationships: The Five Keys to Mindful Loving
Insecure in Love: How Anxious Attachment Can Make You Feel Jealous, Needy, and Worried and What You Can Do About It
The Journey from Abandonment to Healing: Revised and Updated: Surviving Through and Recovering from the Five Stages That Accompany the Loss of Love
In addition to these books, I spent a lot of time journaling and writing gratitude lists that helped me tremendously. I've created one you can download + use!
Discovering our "love languages"
I learned that I contributed to my own anxiety through my expectations. I am an extremely verbal person. I love being told sweet things, I adore written cards and letters, and a well-placed compliment never goes unappreciated!
But while my love language is words, that isn't Nathan's. And here I was waiting for him to pour out his adoration almost nonstop (very unrealistic).
Together, we've worked to discover one another's and to learn how to give love in the way the other person most needs and desires it.
By the same token, I've learned how to see love in the other languages, to notice that it's always all around me, even when not spoken (although Nathan tells me he loves me many times every day).
The The 5 Love Languages
is a great book and can be quite beneficial to any couple. Once we understood one another better, it was easier to give and receive love in many different ways.
If you are finding yourself held back by a need for constant reassurance in relationships, I hope this post can show you that you are far from alone. This is a common issue among both men and women, but with patience, inner love, and self-discovery, it's possible to heal from this anxiety and move forward. Perhaps it's time you finally accept the beautiful love right in front of you.
Read here about: