---
*Links in this article may be affiliate links, from which we may earn commission. See our
Privacy Policy
for full details.
---
Do you find that you're constantly seeking and needing reassurance in a relationship? That was me just a few short years ago.
Do you love me? How much? More than anything? More than anyone? Will you never leave me? Promise? What if you change your mind?
These were questions I put to my husband (then-boyfriend) Nathan at 26, 27, 28, and occasionally, at 29.
Finally, I can say that, for the most part, I no longer ask these questions. I no longer seek constant reassurance of his love for me. I no longer feel insecurity in relationships. And the story has a happy ending. I got through this issue. We got through the issue together. We've now been married for 3+ years and we are in a better, more loving place than ever.
That's not to say that I'm *completely cured.* While the constant need for reassurance may have gone away, now and again anxiety rears its ugly head and I find I'm reverting to old behaviors. Yep, it still happens. (See next: Anxiety in Relationships)
That's because I'm a work in progress. Luckily, those moments of anxiety are never as intense or debilitating as they once were. I've developed the tools and resources to deal with them. And it also helps to have a tremendously loving (and patient) partner.
In so many ways I am free now from needing reassurance and I am far happier and more at peace.
But why was I like this? Why did it take so long to get over? What's the story with looking for nonstop reassurance? And for others who are wondering how to feel secure in a relationship, what can you do to heal?
In this post, I'm going to tell you my story, how I discovered how to stop needing reassurance from my boyfriend and what has helped me grow. I have practical, real-world tips on how to stop seeking reassurance in a relationship, so buckle up and let's dive in together.
PS: You'll want to read this post next: What is Real Love? – A Practical Guide for Humans With Hearts
Relationship Reassurance – What's it All About
The need for reassurance is actually a universal, human one. That's good news. It means that looking for comfort and security are completely normal things that we all do.
It's when that all that reassurance doesn't actually reassure us that things start to grow problematic. We then fall into a pattern of asking the same questions over and over, seeking for the magic fix, the final answer or the one thing that will finally make us feel better. The thing that will finally make us feel secure.
But we soon discover that this kind of endless searching is in vain, and the demand for a balm for our anxiety is fruitless.
Reassurance seeking is not only limited to relationships. People seek reassurance for a range of concerns and through a variety of mediums. Some people seek reassurance from friends or family about their personal concerns.
Others look for reassurance through nonstop Googling, whether it be for health worries or any other issue. We sometimes think if we just research long and hard enough, we will find our answer.
Or in my case, if I ask my partner just ONE more time if he really loves me, I will finally feel secure.
Why do I need constant reassurance in a relationship?
This is a very personal story to share on the vast, boundless Interwebs, but I think letting others hear how it was for me could help them. If you've ever struggled with overcoming insecurity in relationships or wondered how to stop needing constant reassurance, I hope this post can be a comfort and help to you.
Your story might be something like mine. Or it might be totally different.
I'm no psychologist, but I know I had no deficit of love growing up. My mom loved me tremendously, was very affectionate, and provided for my every need. I never felt that I wasn't loved or cared for.
My father passed away when I was barely 3 years old. I have no real memory of him or of his death, and to be honest, I have never felt 'actively' sad about it. It's like hearing about the passing of a distant relative you never met. And my mom was an amazing single parent, so I didn't feel the lack of a second parent. But perhaps that idea of loss was integrated into my impressionable brain. Maybe it contributed to my future abandonment fears.
I was what you'd call a sensitive child. Although I was nearly always happy, it didn't take much to upset me and I cried very easily. I had a lot of fears and anxieties growing up and I hated conflict.
Not much changed over the years. I still hate conflict and will avoid it at all costs.
Somewhere along the way, I grew to equate conflict with a lack of love. I have no idea how this originated. If anything, maybe it was just my hypersensitivity that made me very much aware of people's feelings and aware of the "what ifs" of life. Then, at 23, I had a painful, unexpected breakup with my boyfriend of 4 years.
I had discovered that someone could hide their true feelings from me and then suddenly be completely gone from my life. It's highly likely this is when I went down the path of feeling insecure in a relationship, and when my reassurance-seeking started.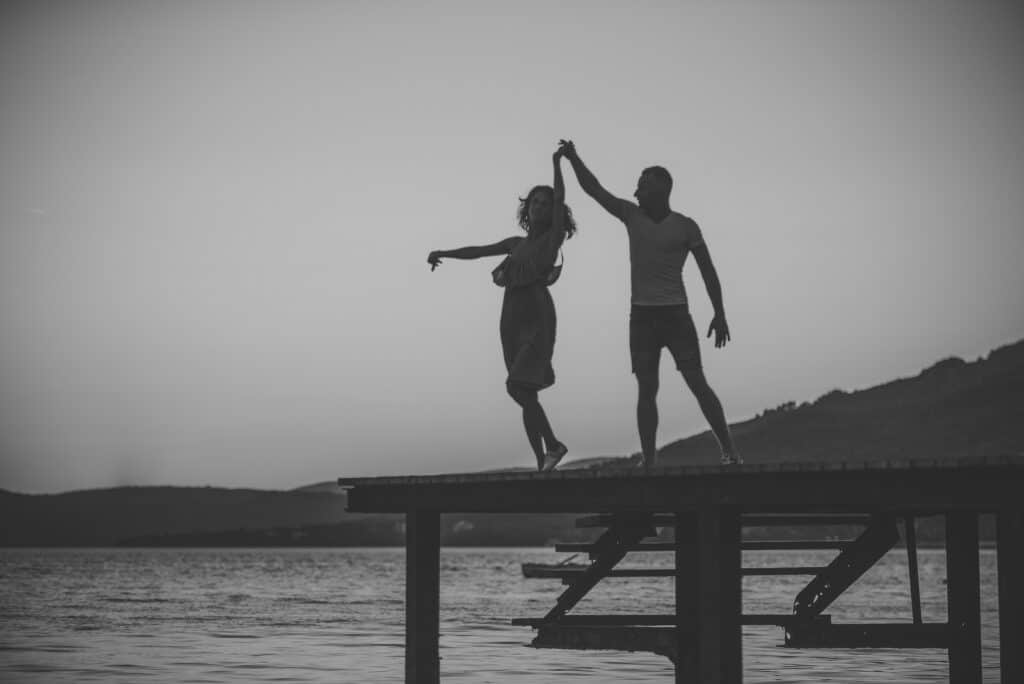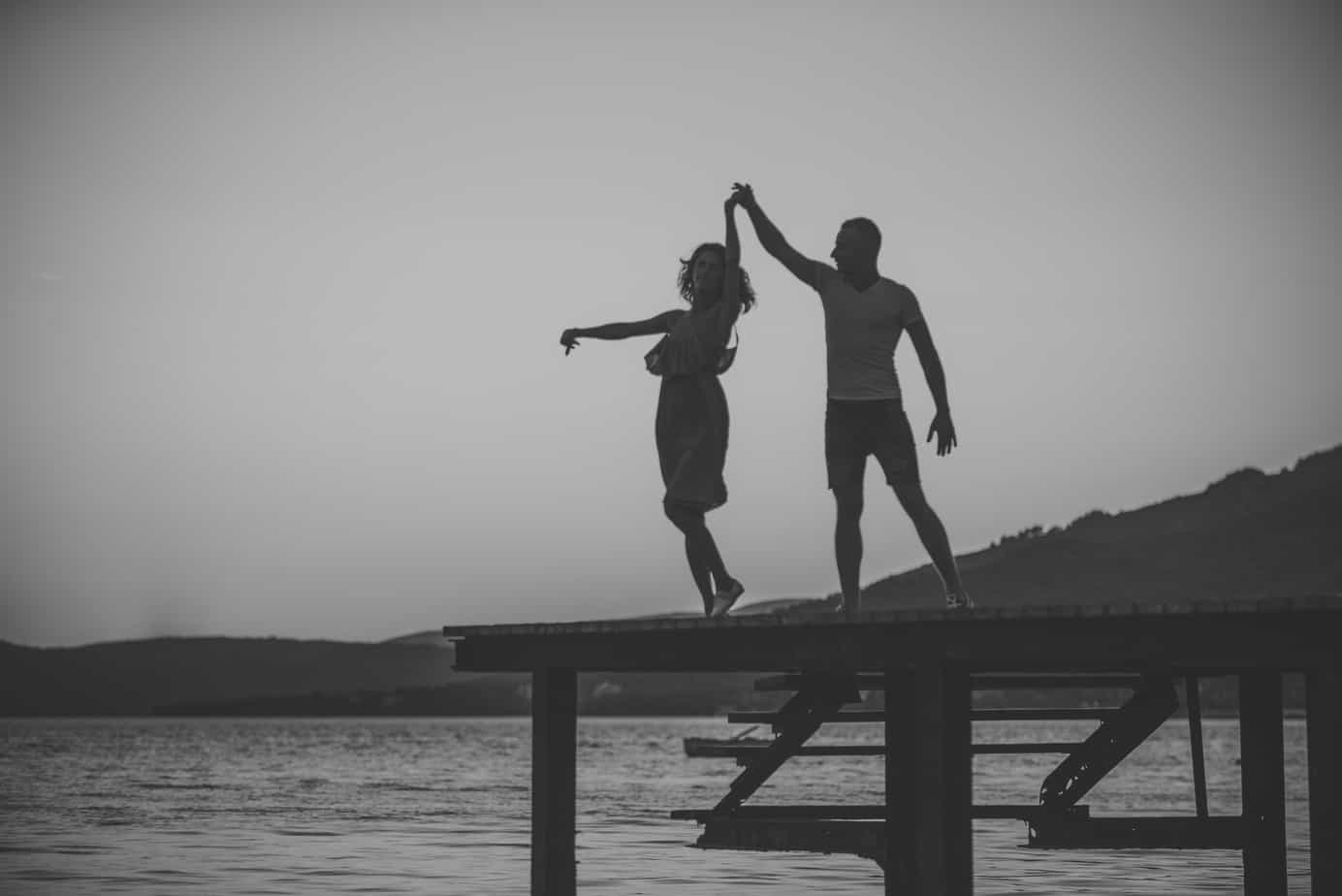 Why do I need reassurance in my relationship if it's such a good one?
Nathan and I started dating in 2012, and it didn't take long for me to start freaking out.
It didn't help that the first year and a half we were long-distance. That situation can be so tough and wreak havoc on the mind of an anxious person. And while I move fast and am prone to jumping "all in" right away, Nathan is a much slower, more thoughtful person in relationships. He moved with deliberation and care. He wasn't "sure" as quickly as me, and to my anxious mind, that was terror!
In a lot of ways, we came to the relationship from opposite ends of the spectrum.
Our attachment styles, personalities, and each of our own separate anxieties went head to head. He's a major introvert. I'm an extrovert.
I was pushing. He was pulling away.
He is a person who needs time to sort through his thoughts; who doesn't say anything unless he really means it. I am someone who needs constant reassurance (or at least I used to be) and I want it right now.
So as you might imagine, this lead to some painful times. And despite those, we were growing closer and more in love.
But for me, it was getting worse.
Here I was with a sweet and loving partner who was there for me, living with me, choosing to travel the world with me, and so much more, and I could not stop questioning his love for me or asking for constant reassurance of his feelings.
You might be thinking, well, maybe your partner actually didn't love you and wasn't showing it to you. Or perhaps he was emotionally unavailable. Nothing could be further from the truth.
Sometimes, there may be very real signs that a person does not love or respect you in the right way. If a partner is continually dishonest with you, belittles you in public or in private, acts controlling, is verbally abusive, or doesn't respect you, such things are fairly obvious.
These are clear relationship red flags and it is no surprise that you'd be unsure of your partner's love. (Of course, with the blinders of infatuation on, these negative things can go largely unnoticed. A good tip is sometimes to ask your friends what they think. These people have your back and they will let you know if your partner isn't treating you the way you deserve.)
But that was not the case here.
Read Next: How to Stop Overthinking in a Relationship