This post may contain affiliate links. Read our disclosure page for full details.
Looking for romantic things to do in Galena, IL? We've got them for you in this latest post:
This is a guest post by Tanya Shelburne of Traveling Tanya
When I think about the perfect romantic weekend getaway, my mind is automatically transported to Galena, Illinios. This charming town served as the perfect backdrop for my husband and I as we celebrated my birthday and Valentine's Day a few years ago.
Chances are you have never heard of Galena, Illinois. But if you love exploring quaint, small Midwest towns, then you've gotta get to Galena!
Just across the border from Dubuque, Iowa, Galena is about a 3 ½ hour drive from Chicago, making it a popular destination for those wanting to get away from the fast pace of city life.
With just two or three days to spend in Galena, you can take in all the charm of this town and spark some romance with your significant other. Here are 12 ways to ignite romance in Galena, Illinois.
PS: Check out these posts next:
Top Things to Do in Galena, IL for Couples
Unwind on the Drive
Galena is easily accessible by car from most states in the Midwest. With the right perspective, the journey can be as much fun as the destination.
Use the pleasant drive to Galena as an opportunity to let the stress of daily life drift away as you begin to reconnect with each other. Sing along to your favorite tunes, listen to a podcast you both love, or simply chat about what you are each looking forward to during your time in Galena.
A laid-back road trip will help set the tone for your romantic getaway in Galena.
Stroll Down Main Street
After arriving in Galena you will want to park your car and explore on foot. North Main Street in Galena is the quintessential American street with six blocks packed full of quaint shops, unique eateries, and plenty of spots to enjoy a bite to eat or an adult beverage.
Stroll down this idyllic avenue, hand in hand with your sweetie, as you admire the more than 125 shops and restaurants making up what is known as Galena's Helluva Half Mile. There's no rush in Galena. It's about taking your time to savor the sights and take in all the small-town charm.
This cobblestoned street is packed with upscale boutiques, antique stores, gift shops with unique finds, and stores selling home décor that would make Joanna Gaines giddy. Spend your time simply browsing these one-of-a-kind shops together or set out to find the perfect gift for your significant other.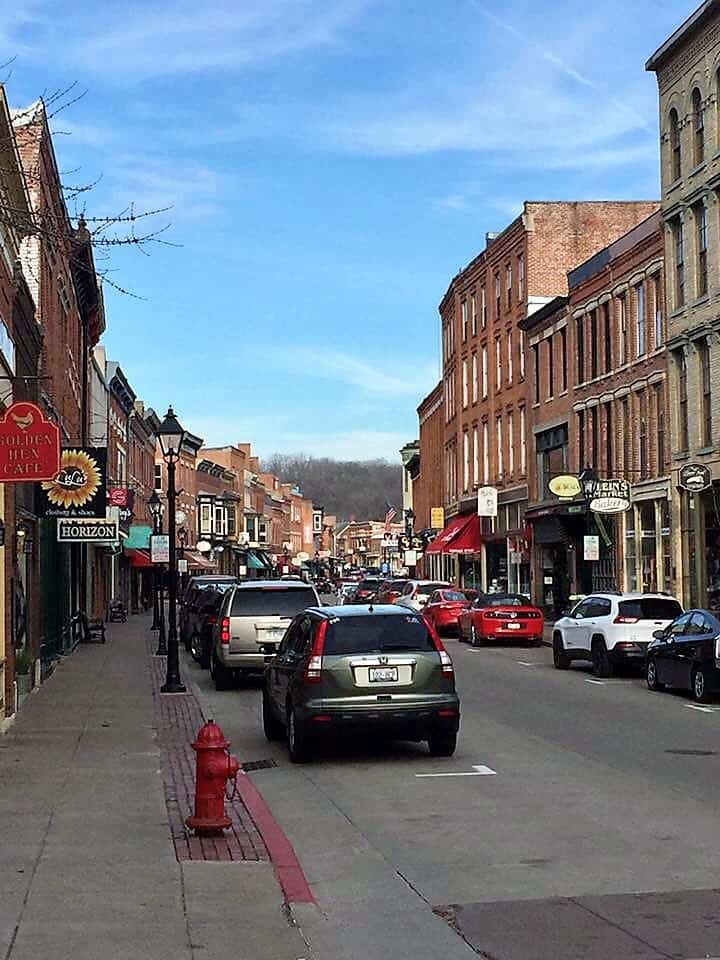 Pick up a Souvenir
Since you will want to remember this romantic getaway for years to come, be on the lookout for a memento that will remind you of your time in Galena. Whether your style is matching t-shirts or stylish picture frames or kitschy refrigerator magnets, you will have plenty of options to peruse in Galena.
Wine Tasting
Wine tasting is definitely one of the most romantic things to do in Galena, IL. One of my favorite activities to share with my hubby is wine tasting. Whether you prefer a sweet white wine or a dry red, you will find lots of options to please your palate in Galena.
Wander between Massbach Ridge Winery, Galena Cellars, and Galena River Wine and Cheese as you sample the vast variety of wines Galena has to offer. After you find a favorite, sit a spell as you each sip a full glass of wine and appreciate this time away together.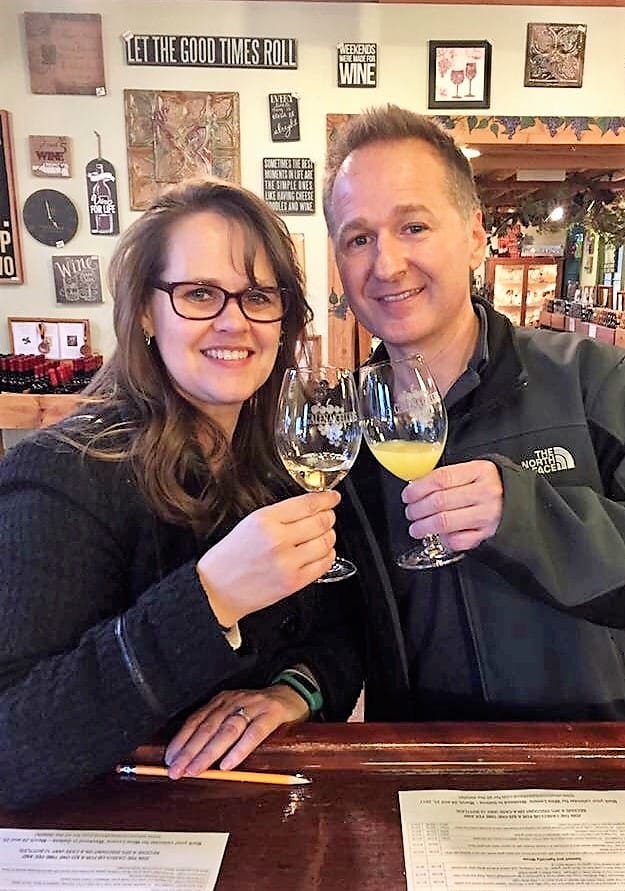 A Different Kind of Bubbly
If you prefer a non-alcoholic tasting, belly up to the bar at Root Beer Revelry. Who knew there were so many varieties of root beer!
From the tap or in the bottle, hundreds of varieties of root beer are available to enjoy in the shop or to take with you. Sounds like the perfect gift for the kids you left at home!
For an extra touch of romance, indulge in a root beer float…with 2 straws!
Do Some Taste Testing
Galena also boasts numerous storefronts with both sweet and savory foods to satisfy any cravings.
Sample the tasty dips, sauces, and jellies at the Galena Canning Company. Try several varieties of chocolates in the specialty sweet shops. Chocolate covered bacon was a hit with my husband! Don't forget to sample the numerous flavors of popcorn at Great American Popcorn.
With all this snacking you may not even need lunch, and that's ok. You are on vacation, so no need to stick to a strict eating schedule or count calories!
Connect Over a Candlelight Dinner
Do save room for dinner though so you can enjoy a relaxed and romantic dining experience at one of Galena's many quality restaurants.
My husband and I indulged in a wonderful Italian dinner at Vinny Vanucchi's. I don't recall exactly what we ordered, but I know there was good wine, crusty bread, and delicious pasta! And the atmosphere was exquisitely Italian, complete with red checked tablecloths and Tuscan decor.
I highly recommend a leisurely dinner at Vinny Vanucchi's after a busy day of shopping. We may not have been in Italy, but Vinny Vanucchi's was the next best thing!
If you are not in the mood for Italian cuisine, other restaurants that have received high praise include Fried Green Tomatoes and Log Cabin Steakhouse. With so many dining options, you and your partner are sure to find a restaurant that meets your unique preference and budget.
Stay at a BnB
For me, staying in a quaint Bed and Breakfast just screams romance.
Galena has been labeled the Bed and Breakfast capital of the Midwest, so choosing just one may be your biggest challenge! With over 30 BnBs in a range of styles and sizes, take some time to do your research and book the one that meets your personal tastes best.
For our Galena getaway, we stayed at the Cloran Mansion, which has 6 bedrooms, each with their own unique layout and design. The owners at the time, Cheryl and Carmine, were extremely hospitable and made us feel like family.
We stayed in Ann's Room at the Cloran Mansion and found it to be extremely comfortable and inviting. The room included a sitting area as well as a gas fireplace, which was perfect for the cool February nights and for creating romantic ambiance.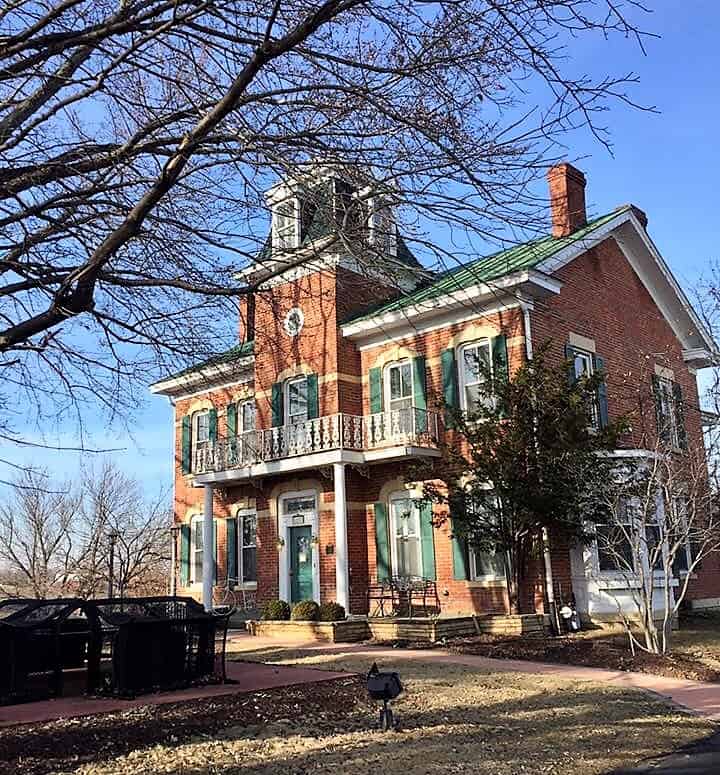 Indulge in Some Tub Time
Make sure you select a BnB with a large tub if you want some extra R&R. Whether you choose to go for a solo dip or hop in the tub together, you can let the bubbles relax you and put you in the mood for romance.
At the Cloran Mansion, our room had two fluffy white robes hanging in the closet, and the private bathroom boasted a tub plenty big enough for two.
Let's just say we made good use of the amenities at the Cloran Mansion!
Pop Open Some Wine
With no laundry to do or kids to tuck in, your stay at a BnB is the perfect time to pop open a bottle of Galena wine. Make a note to pick up a few bottles during the day when you are out exploring the town as you make your way through the local wine shops.
Pour a glass or two while you and your sweetie enjoy some tub time or just unwind in your room and see where the night takes you.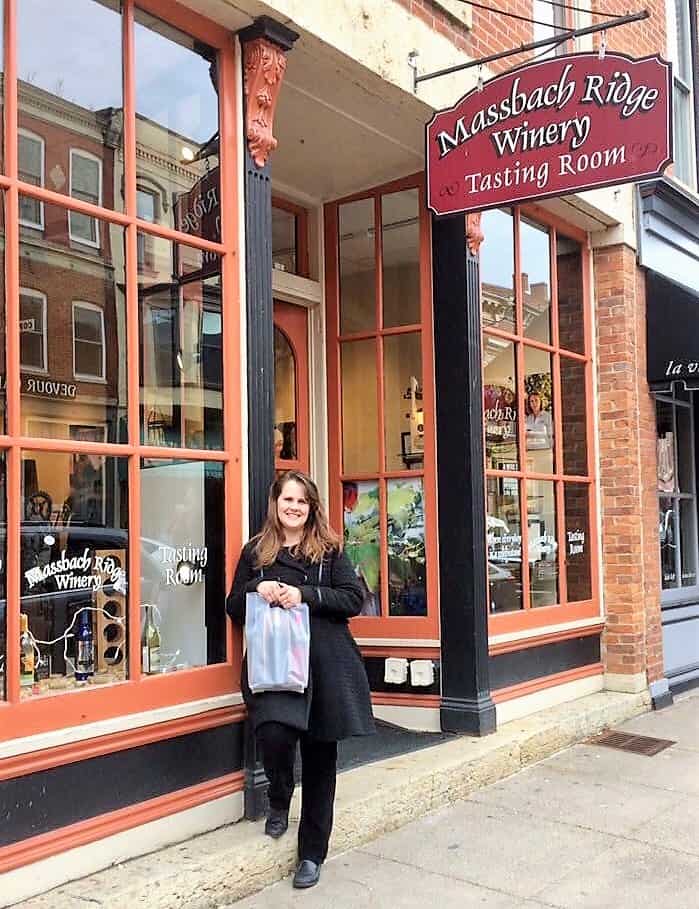 Mingle with Other Couples
Unless you prefer complete solitude with your significant other, staying at a Bed and Breakfast allows you to meet other couples as well.
It can be fun to chat with the other guests and find out what brought them to Galena. Or get to know your BnB hosts and what lead them to this form of hospitality.
Chances are you will hear some enchanting tales of budding or enduring relationships, and you may pick up even more tips on how to spend your time in Galena.
Feast on a Home Cooked Breakfast
One of my favorite things about staying at a BnB is breakfast time. You get to enjoy a decadent breakfast spread with absolutely no responsibility for food prep or dish duty. That is a surefire way to get me in a romantic mood!
We got to enjoy two gourmet breakfasts, prepared and served by our hosts at the Cloran Mansion. My husband and I feasted on eggs cooked to order, raspberry pancakes, fresh fruit, and more, all served on fine china. The breakfast spread deserved to be photographed for Home & Garden magazine!
My husband still talks about those raspberry pancakes we had a few years ago! We recently learned that our hosts, Cheryl and Carmine, sold the Cloran Mansion. I guess that means we are due for a return trip to Galena to meet the new owners, Paul and Janet!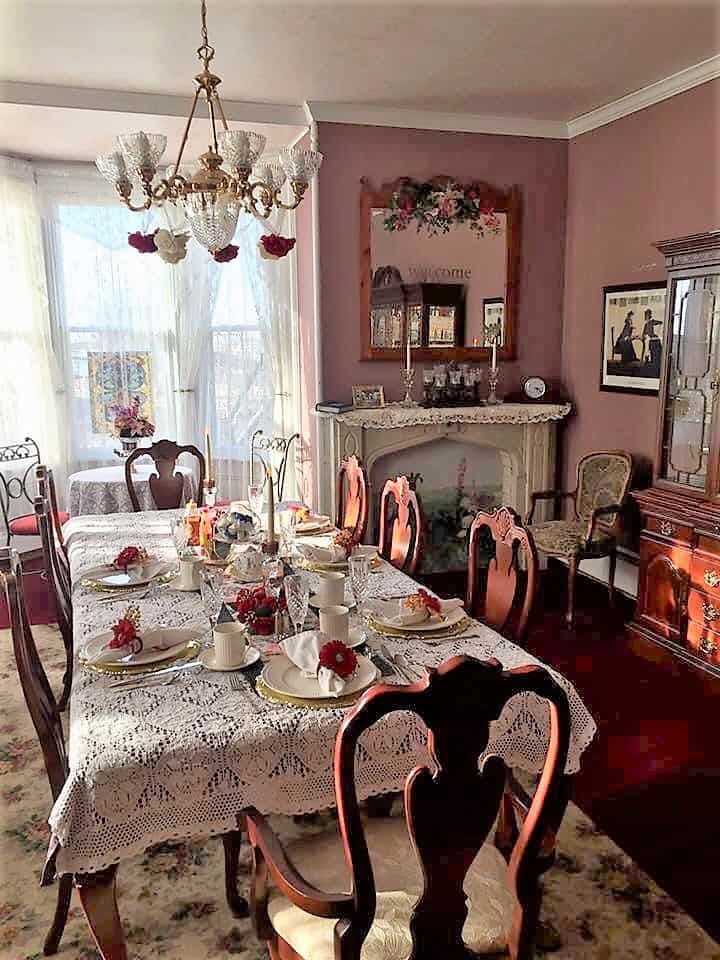 Gotta Get to Galena
If you and your sweetie are in need of a romantic weekend getaway, then I urge you to check out Galena, Illinois and see if the romantic sparks fly. I bet it will be a trip you will both remember for years to come, and like me, you will be telling all your friends that they gotta get to Galena!
Once you venture to Galena, and if you love it as much as we did, then consider checking out some of my other favorite small towns in the Midwest. Each one is perfect for a romantic getaway!
Wherever the road takes you, make it a joyous journey,
Traveling Tanya
About the author:
Like many women, Tanya Shelburne is a very busy lady, juggling multiple roles. She is mom to 2 teenagers, a devoted wife, a full-time employee, volunteer extraordinaire…and a travel enthusiast. Even though her life can get super hectic, she makes time for travel. Tanya LOVES traveling!!
She loves everything about it: planning, packing, learning about different cultures, visiting new places, trying new foods, and checking out every gift shop. Tanya enjoys touring European cities, but can also spend a week just relaxing at the beach. When the schedule is tight, a weekend getaway in the Midwest will do, or even a day trip to a winery helps satisfy Tanya's desire to explore.
Tanya is also on a mission to inspire other busy people to make travel a priority by sharing her vacation adventures and travel tips as Traveling Tanya! And she invites you to join her on the journey at TravelingTanya.com.
You can also follow Traveling Tanya's adventures on social media: Facebook | Twitter | Instagram | Pinterest
---
Looking for more Midwest travel inspiration? Head over to these great posts: