This post may contain affiliate links. Read our disclosure page for full details.
Looking for romantic things to do in Milwaukee? Wisconsin Native Chelsey Knuth (of The Wisconsinista) shares her top picks in this post.
Milwaukee is a city on the rise. Once struggling with the rest of the Rust Belt cities to rebrand itself after the manufacturing industry's decline, it has since been revived by a strong community of dedicated locals. Passion is present everywhere in this city, which makes it the perfect fit for a romantic getaway.
Milwaukee's unique location along the western shoreline of Lake Michigan is its defining feature, so you can be sure to find restaurants, parks, and beaches to take in the spectacular lake views. Some lakeside highlights can be found in this list, along with other gems nestled in the heart of downtown and along its famous river walk.
Whether you are visiting in the bright, balmy days of summer or staying cozy on the coldest winter days, there's a way to embrace every season with your significant other in the heart of the upper Midwest. Even locals can enjoy being tourists in their hometown with these great staycation ideas!
Looking for things to do in Milwaukee for couples? Here are 12 romantic and fun ideas for you:
PS: Also check out our suggestions on the most romantic places to visit in the USA, including this list of the most romantic cabins in Wisconsin. Or, exploring more of the Midwest? You might enjoy this northern Midwest roadtrip!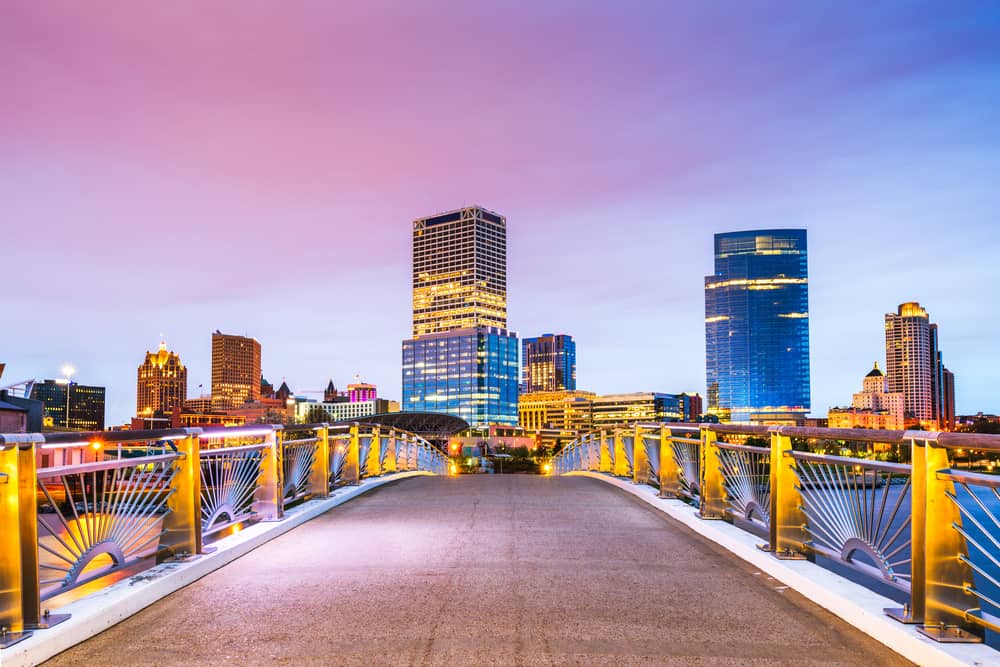 Have Brunch European Style at Café Hollander
There's upscale, casual, classic, gourmet, and so many more options to weigh when deciding where to eat brunch. Café Hollander is the perfect blend of all of these and will take the stress out of finding (and deciding on) a great place to eat with your spouse!
This European "grand café"-inspired dining experience offers unique menu items that aren't overly exotic. Dutch pancakes, a cashew quinoa bowl, and a pretzel breakfast sandwich are just some of the options you'll find on the menu at its Milwaukee or three suburban locations.
PS: For something much more casual (and cuddly!) consider visiting Milwaukee's cat cafe. It's on our list of 10 Most Adorable Cat Cafes in the US.
Have an Upscale Lunch at the Milwaukee Public Market
A daily go-to for locals and visitors alike, the Milwaukee Public Market has enough variety to keep you coming back day after day. The vendors inside offer everything from soup to sandwiches and Mexican to Middle Eastern delicacies. Bring your food up to the dining area on the second floor for a calmer dining experience with a great view.
The market is also your one-stop-shop for vacation souvenirs, as there are booths specializing in Milwaukee apparel and gifts, as well as quality Wisconsin cheese and sausage.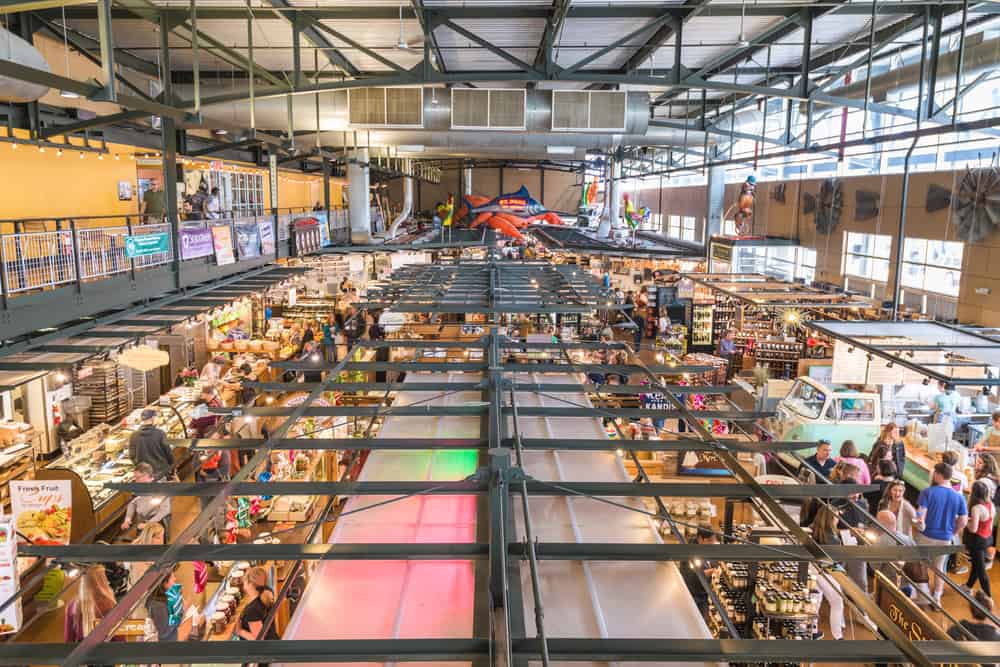 Stroll Along the Streets of the Historic Third Ward
Exploring together is definitely one of the most romantic things to do in Milwaukee. Or anywhere!
The Historic Third Ward is one of Milwaukee's most charming neighborhoods and is the perfect place for a romantic stroll. Located just southeast of downtown, you can identify your entrance into the Third Ward by the retro turquoise lights that line its streets.
There are a multitude of cute cafés, pubs, and shops to discover while you're there, some of which are right along the Milwaukee River! When you're ready for a break, sit down along the walkway at Trestle Park and enjoy the views of the river and historic train bridge.
Be Awed by Masterpieces at the Milwaukee Art Museum
Ask anyone what Milwaukee's greatest masterpiece is and you're sure to be directed to the Milwaukee Art Museum. MAM is the state of Wisconsin's largest art museum and has a collection of over 30,000 works! It is only fitting that the museum itself is the most iconic work of all; it was designed by legendary architect Santiago Calatrava and has retractable wings with a span of 217 feet. They open and close daily, subject to weather.
Take In Views of Lake Michigan from Lakeshore State Park
Don't think you have time to explore natural areas and downtown? Who says you have to pick just one?! When it comes to fun things to do in Milwaukee for couples, make time for both types of adventure!
Lakeshore State Park is Wisconsin's only urban state park and is located right in the heart of downtown Milwaukee. Access it for free just north of the Milwaukee Pierhead Lighthouse and forget the hassle it usually takes to experience nature on an urban vacation.
Your nature walk will include views of downtown to the west and Lake Michigan to the east! Keep your eyes peeled for wildlife, including foxes, mink, and more! Click here to learn more about this hidden gem.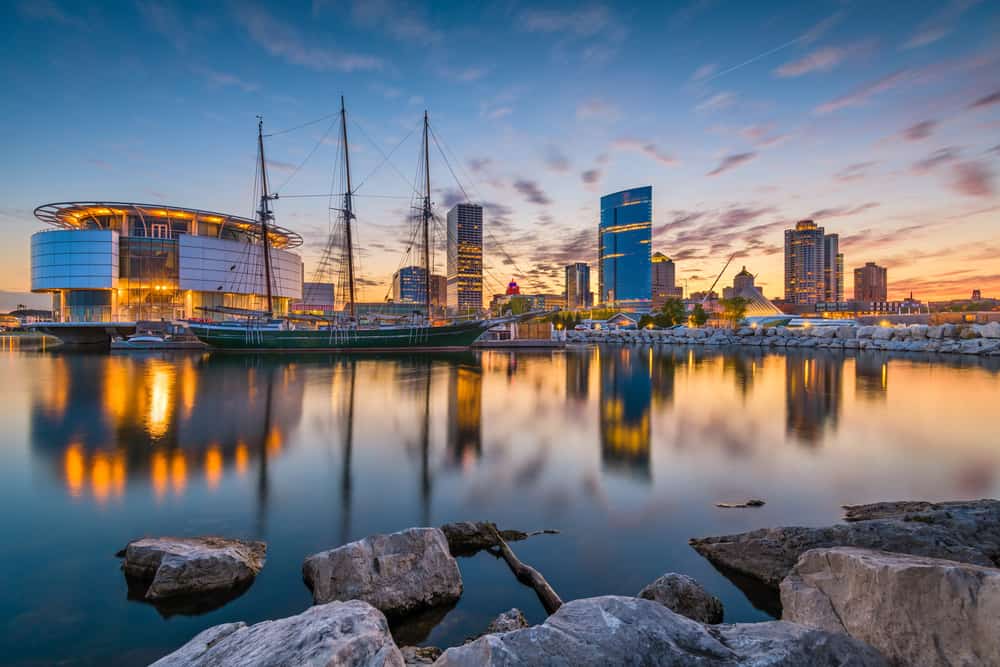 Enjoy a Friday Fish Fry at Hubbard Park Lodge
If you're in Wisconsin and you eat fish, Friday is your day! Inspired by the Christian season of Lent but available year-round, the famous 'Friday Fish Fry' is a state tradition. Cod, perch, and walleye are some of the most popular options that you'll find on the menu at local establishments like the Hubbard Park Lodge, just across the municipal border in the suburb of Shorewood.
It's the perfect way to enjoy comfort food and refuel after a long day of exploring. Burgers, salads, and other options are available if you prefer not to eat creatures of the sea.
Get On the Water with Riverwalk Boat Tours & Rentals
Romantic weekends don't have to be boring. If you're looking for picturesque views with a bit of a party, Riverwalk Boat Tours offers public sunset cruises every day of the week! Being out on the water means you're in one of the most romantic places in Milwaukee.
Sunday's cruise is actually offered at matinee times in the early afternoon and is the perfect blend of an upbeat atmosphere and relaxing afternoon. The cruise takes you through the heart of Milwaukee's downtown and out into the harbor of Lake Michigan. Drinks and snacks are included in your ticket purchase.
Embrace the Cold at Red Arrow Park's Slice of Ice
Celebrate a winter anniversary or date night outdoors in Milwaukee at Red Arrow Park's Slice of Ice! This ice skating rink is free to attend if you bring your own skates, but affordable rentals are available on the grounds should you run out of room in your suitcase.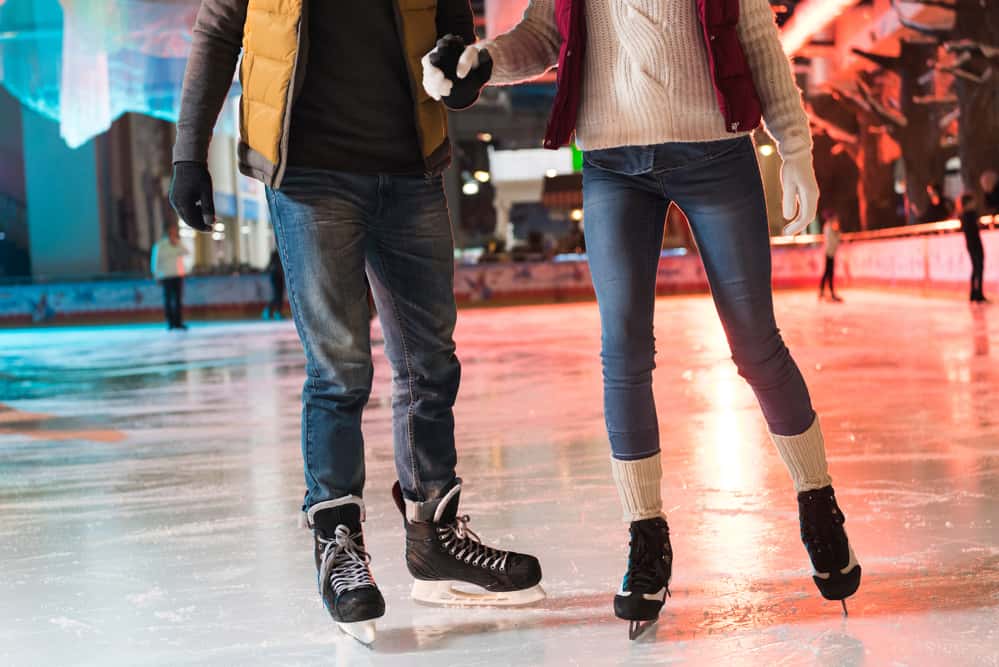 Holiday and city lights combine for a colorful scene once the sun sets and make for the perfect romantic backdrop. When you need to warm up (or cool down, depending on how good of a skater you are), head over to the Starbucks right next door!
Treat Yourself to Custard at Leon's
Custard is an eggier, creamier version of ice cream that can be found all over America's Dairyland. If you're in the Milwaukee area, Leon's is one of the best and most famous frozen custard shops around!
When you're looking for a more classic end to your Milwaukee date night, the retro diner vibes and neon lights will instantly transport you back in time. Leon's is open all year long and has sandwiches, sundaes, and a soda fountain in addition to their classic custard scoops.
Turn Up the Heat at a Pro Sports Game or the Harley-Davidson Museum
If there's an athlete in your life, chances are that one of the best ways to connect with them is by attending a sporting event for a team or activity they love. Milwaukee is the proud home of many professional and amateur teams alike! It is most famously home to the NBA's Milwaukee Bucks and the MLB's Milwaukee Brewers, but also receives acclaim for the AHL's Milwaukee Admirals and the MASL's Milwaukee Wave.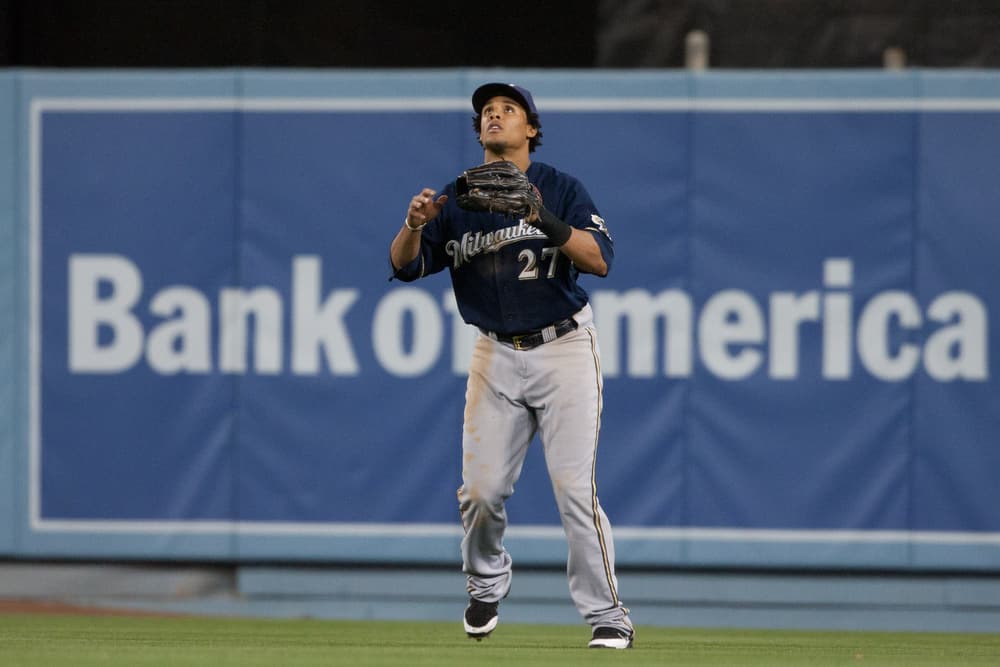 If motorsports are more up their alley, head over to the one and only Harley-Davidson Museum for a behind-the-scenes look at one of the world's most iconic motorcycle companies. You'll also find great food and beautiful views of the Menomonee River on the grounds!
Take a Scenic Drive Along Candy Cane Lane
For the road trippers, this Milwaukee holiday tradition is a great way to end your day should your visit fall in November or December. Grab the car and drive over to Milwaukee's southwest side to enjoy this incredible neighborhood display. Started in 1984 by a group of neighbors hoping to raise money for a neighboring child with cancer, the Candy Cane Lane holiday lights give a new meaning to making the holidays 'merry and bright.' Though there is no cost to attend, the event is a fundraiser for the MACC (Midwest Athletes Against Childhood Cancer) fund, so bring change to place in the donation buckets that volunteers carry around.
Master the Art of Relaxation at Saint Kate, The Arts Hotel
One of the city's newest additions is also one of the most unique; Saint Kate, The Arts Hotel, has art at the center of its brand. This boutique hotel created "by artists, for artists" is the perfect way to feel inspired and get creative in making your romantic getaway one to remember. It is located in the heart of downtown with great views of both the city and the Milwaukee River. Book of their five "Canvas Rooms" for the ultimate Milwaukee art experience, as each room is designed by local artists!
---
About the author: Chelsey Knuth is the creator of a blog and brand called The Wisconsinista, which promotes travel and adventure across Wisconsin and beyond. She is a lifetime resident of the Milwaukee area but aspires to live in a cabin up north
---
Need even more ideas for things to do in Milwaukee? Consider these fun tours and attractions:
---
You might also like:
---