This post may contain affiliate links. Read our disclosure page for full details.
This article on romantic things to do in Cincinnati is a guest post by Stephanie of Consistently Curious.
Nestled along the Ohio River with a stunning skyline, Cincinnati is the ideal backdrop for a romantic getaway. It is a city that is making a comeback and launching itself into the itinerary of travelers from around the world. It is easy to see why so many say a weekend is never enough as Cincinnati is full of romantic things to discover.
While Cincinnati is fun to visit at any time of the year, the ideal time is from May to October. Located where Kentucky, Indiana, and Ohio meet, there are also plenty of options for great day Midwest trips such as the Bourbon Trail, Indianapolis, and Columbus.
Ready to discover the most romantic things to do in Cincinnati? Read on!
Psst! Check out more romantic Midwestern destinations like Chicago, Milwaukee, Galena, Illinois, Omaha, plus the rest of the USA, as well as these 17 epic Midwest weekend getaways!
Catch A Sunset At Eden Park
One of Cincinnati's most scenic parks overlooking the Ohio River is Eden Park. The park offers jaw-dropping vistas, hiking trails and is home to the Cincinnati Art Museum, Krohn's Conservatory and Playhouse in the Park. Take a leisurely stroll around the lake before cuddling on one of the many benches overlooking the river as the sun begins to dip below the skyline.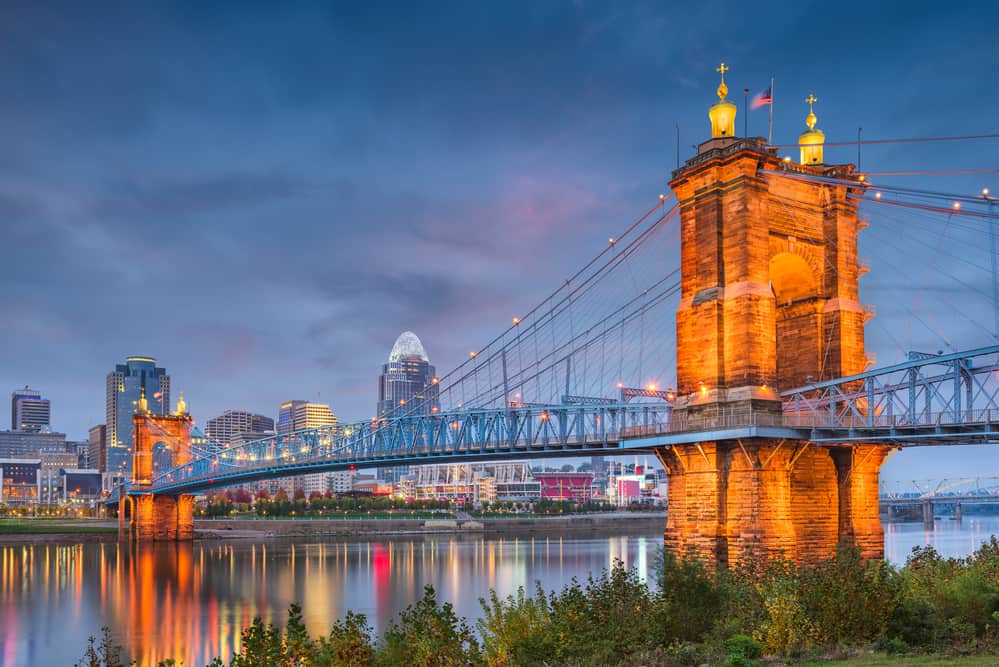 Enjoy a performance In Cincinnati's Iconic Music Hall
Stepping into this impressive National Landmark will leave you speechless. Dating from 1878 the beautiful architecture and newly renovated interior of Music Hall makes this the ideal location to catch a wonderful performance.
The Cincinnati Ballet, Cincinnati Pops Symphony Orchestra, and Cincinnati Opera all call Music Hall home. Check the schedule to start planning your memorable evening. Arrive early to enjoy a stroll through Washington Park located right outside of Music Hall.
Plan a Progressive Dinner Through OTR
OTR (Over-The-Rhine) is a booming community in downtown Cincinnati. Full of trendy restaurants, local eateries, and craft cocktail bars it is easy to spend a whole evening exploring this food scene. Split a hotdog at the Senate, grab fried chicken at the Eagle and save room for a famous Holtman Donut. There are tons of great boutiques located throughout OTR which makes great stops in between restaurants.
Grab An Old Fashion At The Bar in Palm Court
A favorite romantic pastime of ours has been to grab a cocktail at the Bar in Palm Court. This 1930's french art deco bar is located inside the historic Hilton Netherland Plaza. Specialty cocktails, such as their famous Old Fashion, are oftentimes accompanied by live jazz on the weekends. The breathtaking atmosphere is truly what makes this one of the most romantic spots in Cincinnati to grab a drink.
Savor Sushi at Mei Then Share An Ice Cream At Aglamesis
The best sushi in Cincinnati is located in the suburb of Montgomery. This authentic Japanese restaurant offers a wide assortment of sake, sushi, and traditional dishes. Save room because located nearby is a Cincinnati staple, Aglamesis Brothers Ice cream. This retro-style ice cream parlor is one of our favorite ways to end a date night.
Sip Wine At The Top of the Park Bar at The Phelps Hotel
Enjoy your favorite glass of wine with a stunning view of the city. The Top of the Park Bar is a rooftop bar that not only overlooks the river but also offers panoramic views of the downtown area. Enjoy sipping on custom made cocktails while conversing by the firepit in sophistication and style.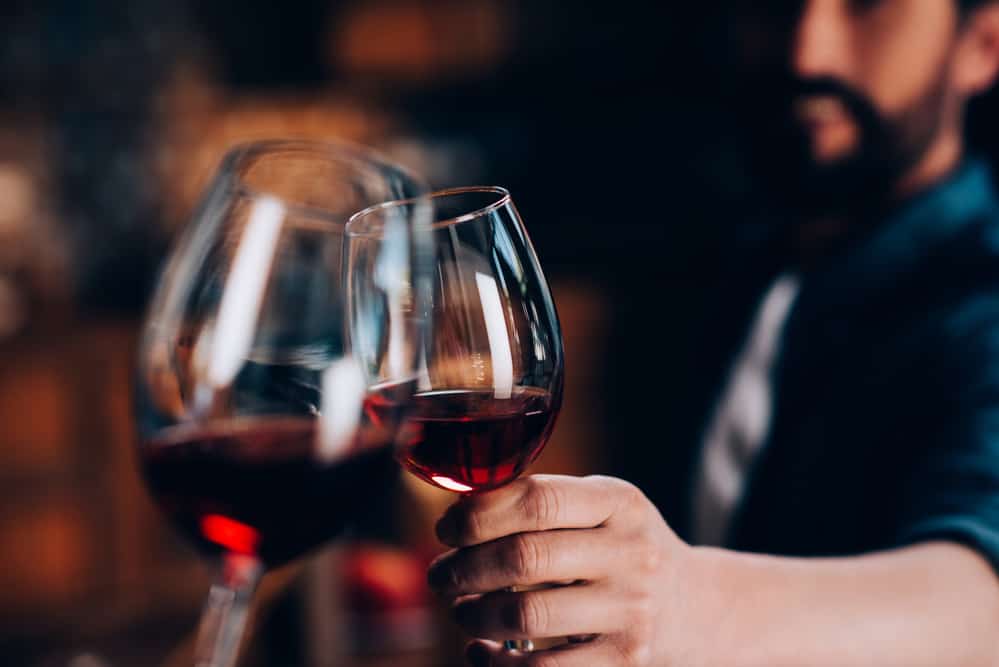 Take A Stroll Along The River at Smale Riverfront Park
With sweeping views of the Ohio River and the Roebling Suspension Bridge, a visit to Smale Riverfront Park always makes for an ideal evening. Lush gardens, dancing fountains, and swings all beckon couples to forget their worries and relax. Take a spin on the Carol Ann Carousel, enjoy a concert on the lawn or engage in a little friendly competition over a game of chess. Discover more great romantic finds at Smale Riverfront Park in this article.
Try Sotto's Scratch-Made Pasta by Candlelight
Deemed one of the most romantic places in the city, this below the street trattoria is serving up delicious rustic Italian dishes. Step into the candlelit basement dawned with red velvet curtains, wooden tables, and their signature scratch-made pasta. Make your reservations as Sotto is one spot that books up weeks in advance.
See The Cincinnati Skyline at Devou Park
For a truly remarkable experience take a trip to Devou Park to witness the Cincinnati Skyline in the evening. This Covington park offers panoramic views of the city which will leave you trying to capture that perfect couple selfie. Visit during the day to explore the trails and rent bikes as you adventure along the hills of the Ohio Valley.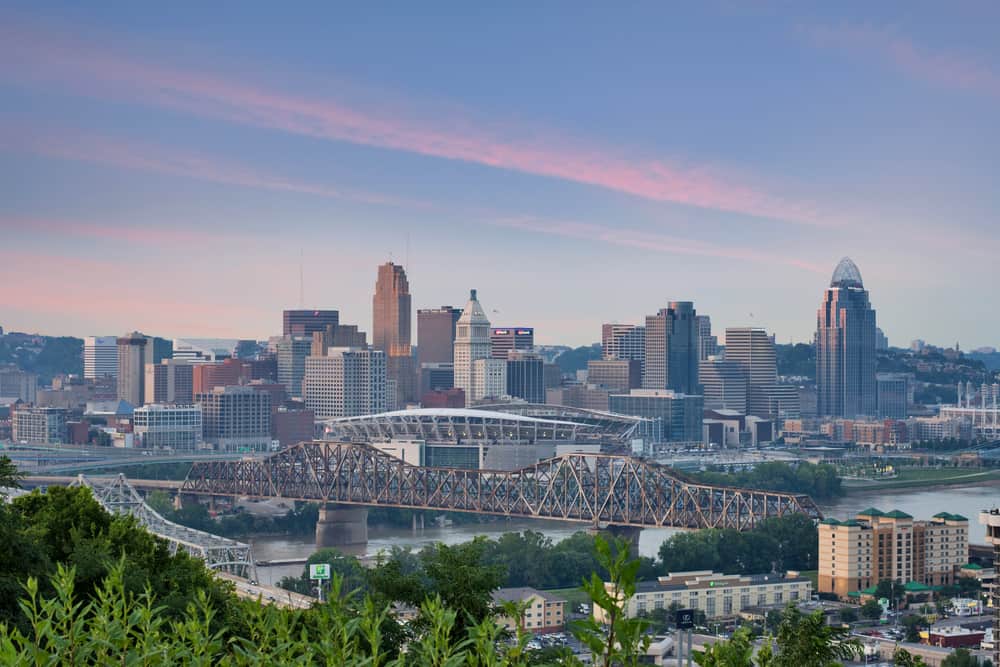 Journey to the Jungle
For an experience that is bound to bring you closer together during your romantic Cincinnati getaway, sign up for a cooking class at Jungle Jims. This exotic grocery store is not only known for its gigantic selection of international and unique foods but they host fun couples cooking classes. Try one of their food festivals if cooking isn't a joy that you share together. Either way, a trip to Jungle Jims is bound to bring a bag of souvenirs that you didn't plan on leaving with.
Visit Fiona At The Cincinnati Zoo And Botanical Gardens
The premature hippo that stole the heart of the world a few years ago is a Cincinnati celebrity that couples love to visit. Fiona is the city's sweetheart so it only makes sense that a visit to the Cincinnati Zoo is one of the top things to do in Cincinnati for couples. This award-winning zoo offers spectacular gardens and programs. Make a moment to remember with a behind the scenes experience or bring a picnic lunch to enjoy under the shady oaks. Save time by grabbing your zoo tickets before you go!
Art After Dark At The Cincinnati Art Museum
One a month the Cincinnati Art Museum stays up past its bedtime to party. This themed adult-only party highlights a special exhibit or gallery that is currently on display at the museum. Local food vendors, cocktails and drinks are available for purchase. Scheduled entertainment is throughout the evening which often features a live band. This event is free to the public and makes for a perfect romantic night out.
Attend The US's Largest Oktoberfest
Dance the chicken dance and Prost to many more great adventures during your visit to the US Largest Oktoberfest! This celebration brings in visitors from across the globe as couples come donned in their lederhosen and dirndls. Vendors line the streets offering tempting German delicacies, ice-cold beers, and authentic souvenirs. For a fun-filled evening that is bound to be one for the books visit Cincinnati during Oktoberfest.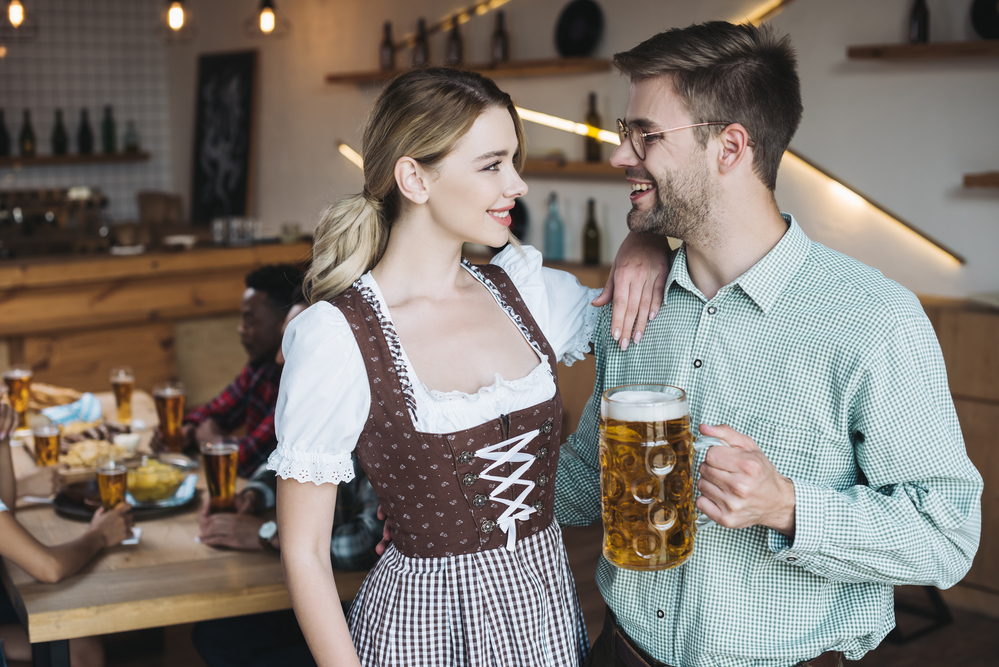 Nosh Your Way Through Findlay Market
Foodie couples will love to venture through Cincinnati's historic Findlay Market which boasts tons of local food vendors offering tasty temptations. Sampling your way through the market as you sample a slice Blue Oven bread, dive into a bowl of pho at Pho Lang Thang or split a waffle from Taste of Belgium. To add a little history to your visit, sign up for one of the tours that are offered through the market.
Discover Cincinnati's Brewing Heritage Through A Brewery Tour
Cincinnatian's are proud of their brewing heritage and it shows through the numerous local breweries that have popped up all over the city. If you and your date enjoy beer a brewery tour is the perfect way to spend time together. Tours are offered through local companies or our favorite is to Uber to our favorite breweries.
Hop on the Cincinnati Original Craft Brewery tour for an inside look at 3 of the citie's hot spots.
Psst: Cincinnati is a city that offers couples a great romantic getaway. Discover even more unique date night ideas in Cincinnati here.
---
Romantic Cincinnati Hotels – Where to Stay for a Romantic Getaway in Cincinnati
Throughout the city, there are plenty of great places to stay the night. When romance is involved we have a few places that take the cake.
21c Museum Hotel
This fun eccentric downtown hotel is home to a contemporary art museum. Known for their yellow penguins, the 21c Hotel houses a top-notch restaurant, rooftop bar, and spa. Treat yourselves to the Happy Couple Spa Package before an evening of hitting the town. Click here to check prices & book.
Red Whale Rentals
For luxury, class, and elegance we recommend renting from Red Whale Rentals. From the whole house to studio options these beautifully decorated rentals are perfect for those seeking a romantic private retreat. You can book right on Airbnb!
Hilton Cincinnati Netherland Plaza
This charming art deco hotel is not only known for its bar but it is home to Ohio's only AAA Five Diamond Award-winning restaurant, The Orchids at Palm Court. Couples find themselves entranced with the atmosphere as they dine on multiple courses. Retreat to your cozy room or take time to stroll to nearby Fountain Square. Click here for hotel prices and to book.
Couples can even take a walking tour of the hotel which is one of Consistently Curious' top indoor date night ideas in Cincinnati.
The Westin
The newly renovated Westin hotel located in downtown Cincinnati is another popular romantic hotel. The Red Roost Tavern located inside the Westin offers a casual menu and fun cocktails. Click here for prices and to book.
---
About the author: Stephanie is the curious mind behind Consistently Curious. Her family travel blog seeks to discover, create and inspire unique adventures and experiences. As a native of Cincinnati, Stephanie has spent her whole life finding the best gems in this great city with her husband and daughter.