This post may contain affiliate links. Read our disclosure page for full details.
This piece on romantic things to do in Copenhagen is a guest post by Jessica of TravelKiwis.
As newlyweds from New Zealand who've recently embarked on a working holiday to the UK, hubby and me take every opportunity we can to explore Europe. So far, Copenhagen has been one of our favourite places to visit together. As a matter of fact, it's one of the most romantic places in Europe, if not the world.
Traveling to Denmark with the one you love? Here are our top ten suggestions for couples for romantic things to do in Copenhagen.
Enjoy a Picnic in the Rosenborg Castle Gardens
Rosenborg Castle is the most visited of Copenhagen's many parks, and it's easy to see why. With twelve hectares of beautiful gardens and walkways and a backdrop provided by the stunning Rosenborg Castle, this peaceful haven feels like worlds away from the bustle of the city and lends itself perfectly to romantic picnics.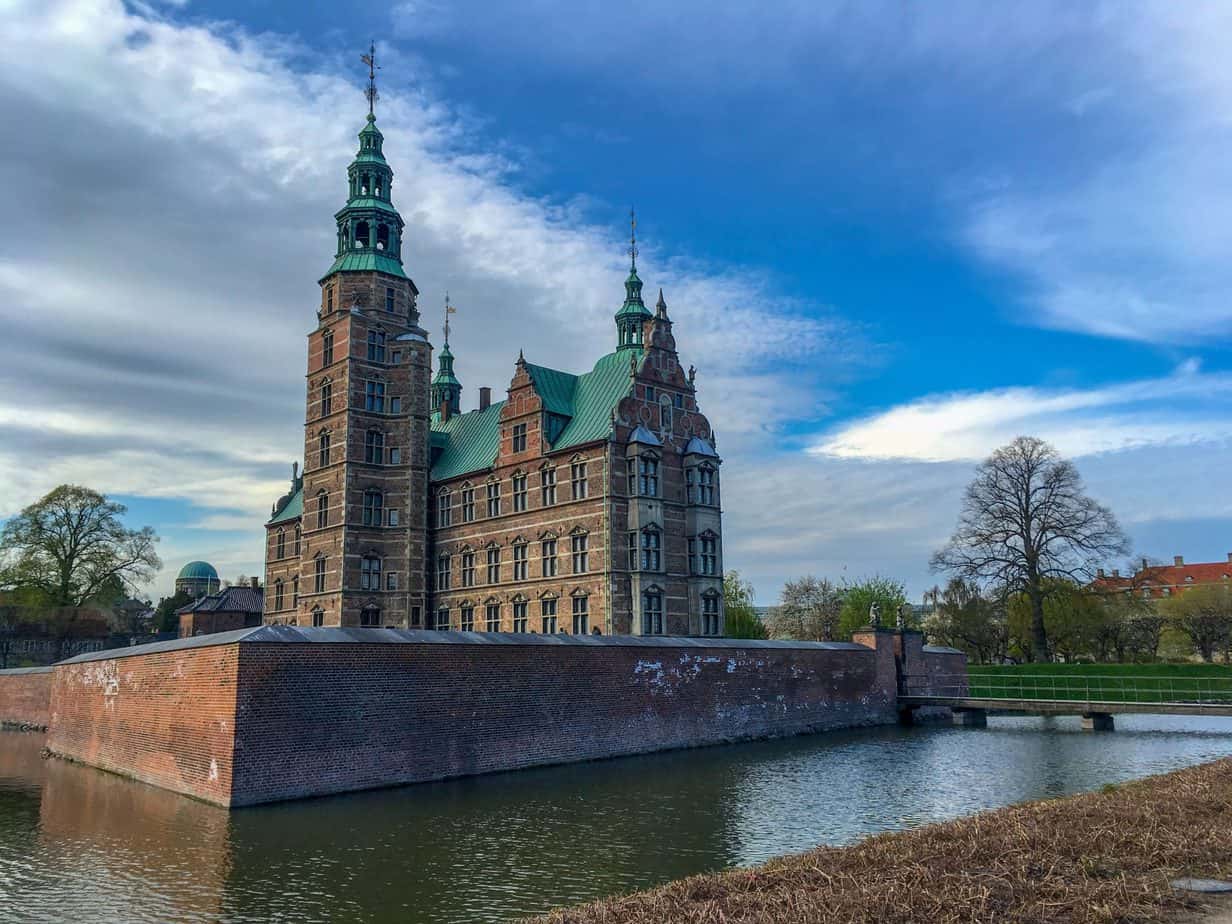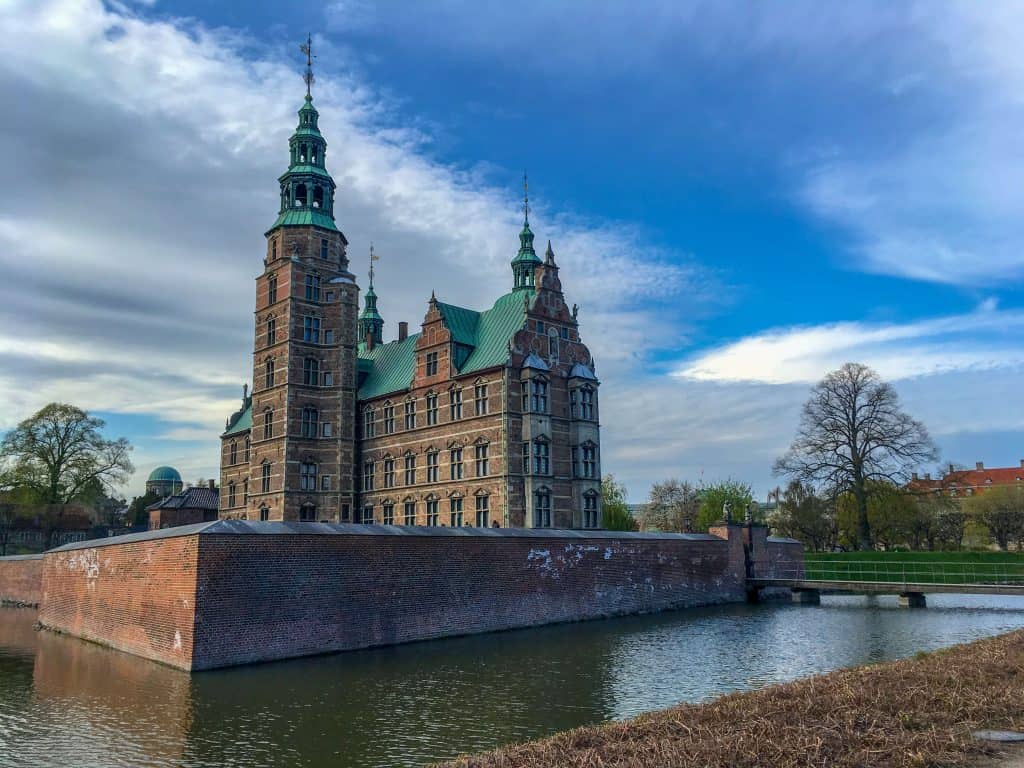 You can stroll around the flower-laden paths, then find a sunny spot amongst the trees to enjoy a sandwich (and maybe a cheeky glass of wine), while watching the world go by.
The castle itself is also worth a visit for its numerous displays of royal treasures, including tapestries, a Venetian glass collection, and Denmark's crown jewels.
Explore the Canals by Boat
One of the best ways to see Copenhagen is by cruising the idyllic canals that line the streets. If you'd prefer to sit back and enjoy a guided tour together, there are a multitude of options available, depending on your price, duration and language preferences. This is a truly relaxing way to take in the popular sights of the city – attractions along the routes commonly include the Copenhagen Opera House, Christiansborg and Amalienborg Palaces, and the Little Mermaid statue, perhaps the city's most iconic landmark.
Another option favoured by the budget-conscious is to take advantage of one of Copenhagen's hop-on-hop-off travel cards which include travel by both bus and boat.
Alternatively, you can hire your boats (or kayaks, for the particularly adventurous!) and make your way through the canals at your own pace, just the two of you.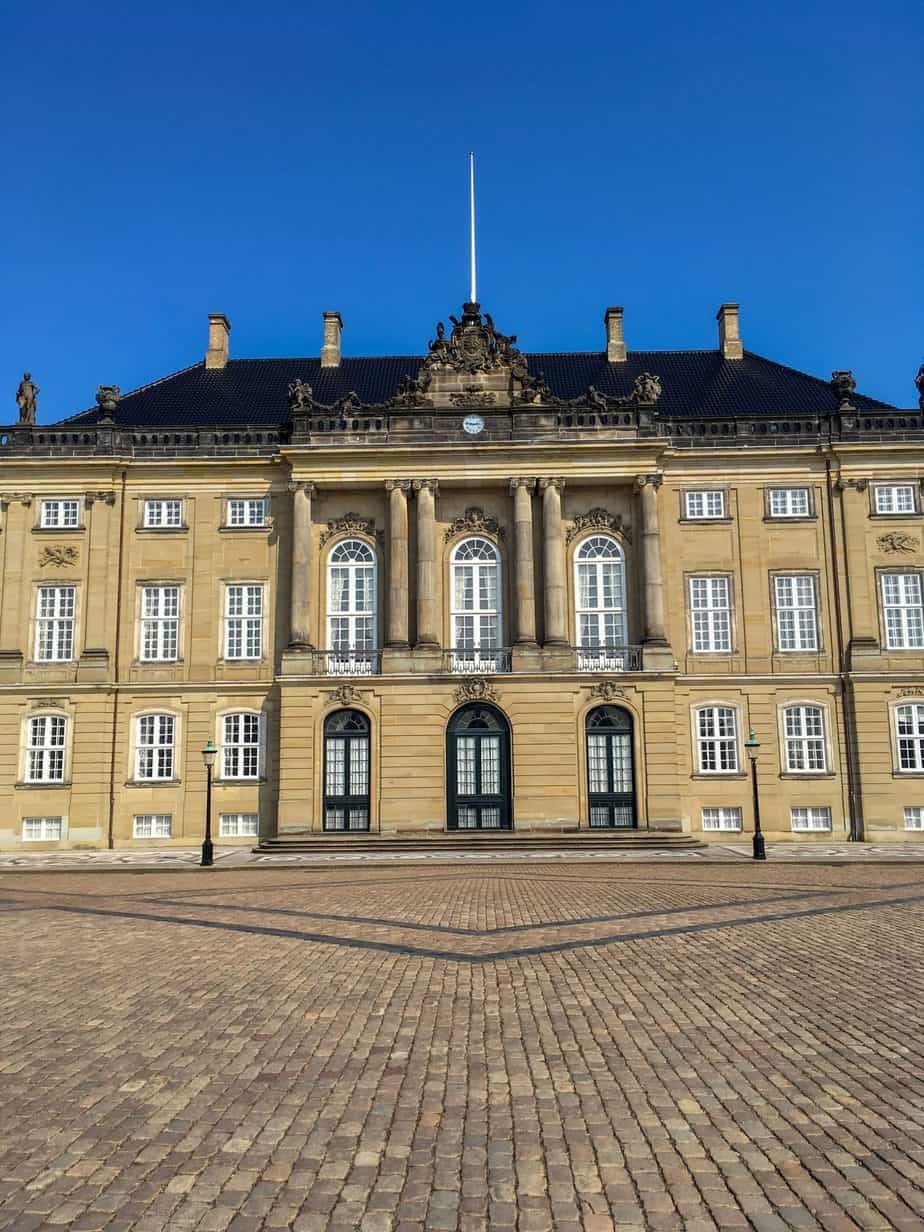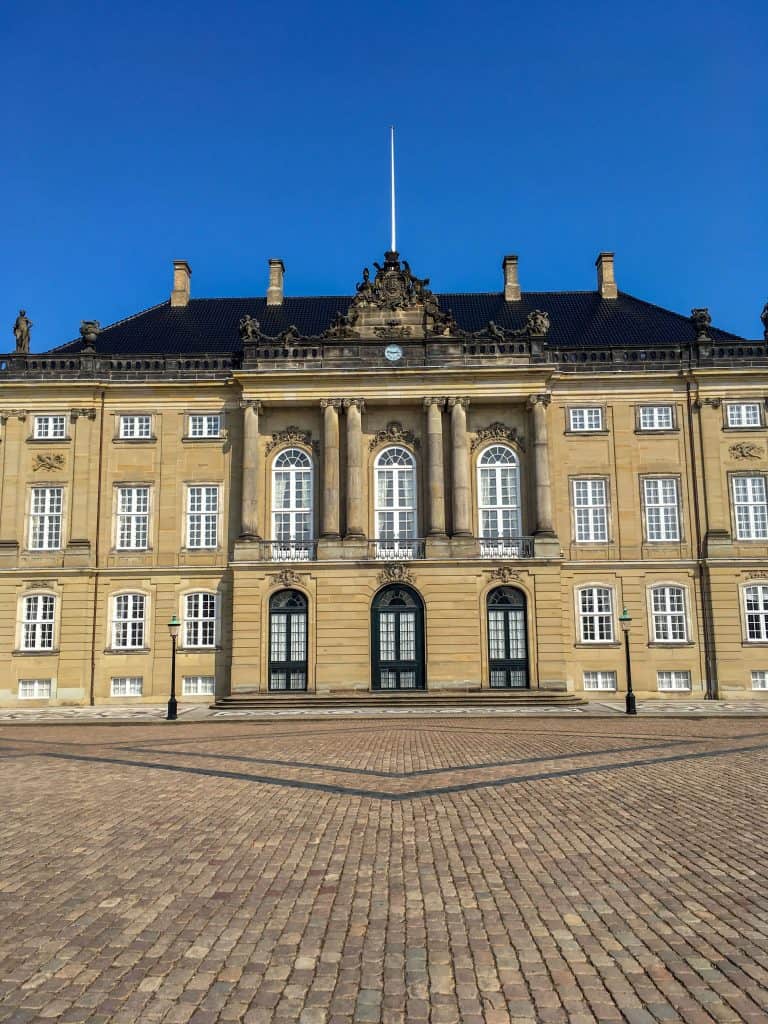 Soak up some Hygge in a coffee shop
The Danish word 'hygge' doesn't have a direct English translation, but essentially it conveys a feeling of comfort and cosiness. Hygge centres around the idea of embracing the moment, however unremarkable it may seem, and enjoying life's simple pleasures.
Take some time with your loved one to appreciate just being with each other, in one of Copenhagen's many boutique coffee shops. They tend to be dripping with hygge – think homely wooden furnishings, simple rustic decor, a sense of familiarity and warmth as soon as you step through the door, and some of the best coffee in Europe.
Copenhagen is a haven for coffee aficionados, and for those less inclined, the pastries here are also second-to-none – there's a reason they're called danishes!
Do some Stargazing at the oldest functioning Observatory in Europe
Rundetaarn ("the round tower") is an observation tower and fully functional astronomical observatory. To reach the top, you'll need to navigate the famous equestrian staircase, which spirals around for 209 metres – even though the tower itself is only 36 metres tall.
You can visit during the day to enjoy extensive views of Copenhagen, at sunset for a more romantic experience, or at night to marvel at constellations together. Be aware, however, that Rundetaarn is only open to the public from mid-October through to mid- March.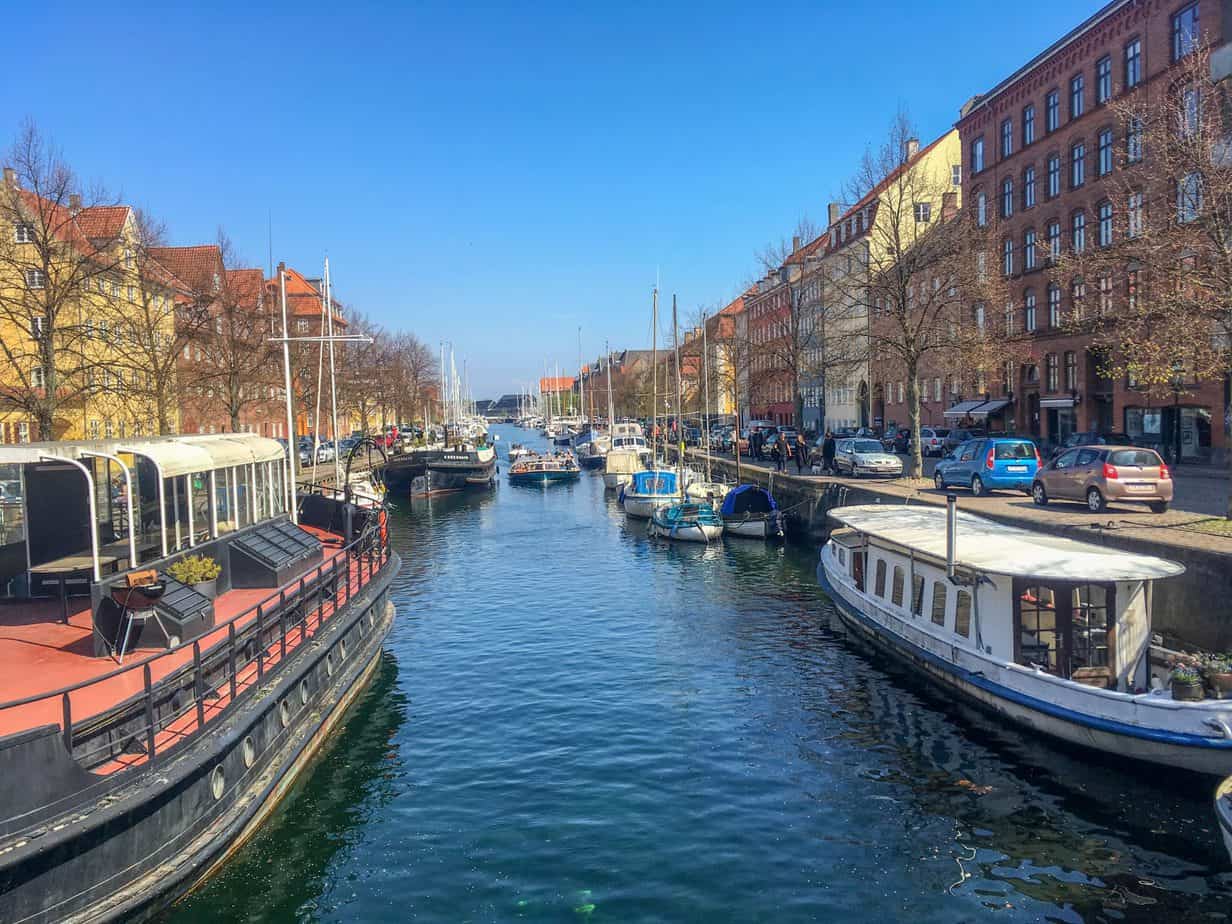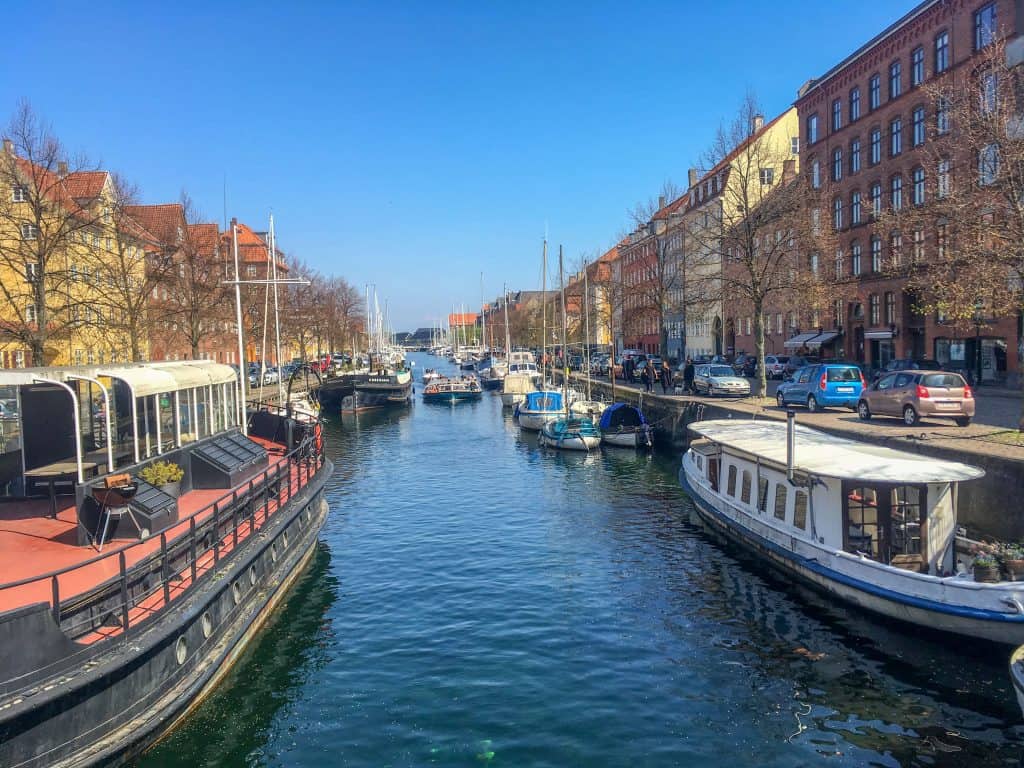 Take a Horse-Drawn Carriage through Dyrehaven Woods
If you want to take your romantic city break to fairytale heights, head out to Dyrehaven ("the deer park") and hire a horse-drawn carriage. Snuggle up in a blanket and listen to the clip-clop of hooves carrying you around one of Denmark's most renowned areas of natural beauty, rife with herds of free-ranging deer.
Dyrehaven is a 15-minute drive north of Copenhagen, or you can catch a 20-minute train from the city centre to take you straight to the park entrance.
Cycle around the city
Denmark's modern and streamlined public transport system provides an efficient way for visitors to get around, but for an authentic, romantic vibe, make like the locals and pedal your way through the urban neighbourhoods. Cycling gives you complete freedom, and it's so easy – the city has literally been built for bikes, so there are dedicated cycle lanes everywhere you go. You might get lost, but you'll probably also discover some new places that you wouldn't have found otherwise.
There are bicycle rentals scattered around the city, and many hotels will also offer bikes for hire to their guests. Helmets aren't a legal requirement in Denmark, but make sure you wear them anyway – head injuries are not romantic.
Spend a carefree day at Tivoli
The most-visited amusement park in Scandinavia, Tivoli is the perfect place to leave your day-to-day worries behind and have some fun together. There are roller coasters and Ferris wheels, pantomimes and concerts, and even an aquarium.
Not to be missed is a dragon boat ride on the picturesque Tivoli Lake.
You can spend some down time (or just recover) in the cafes, restaurants and flower gardens scattered throughout the park, in between attractions.
A day spent here is simply a magical way to both relax and reconnect, without the complications of everyday life getting in the way – it's like being kids again.
Do some Wine-Bar hopping in Nørrebro
Although you can spend the day pretending to be kids at an amusement park, there'll likely come the point where you need to grow up again – and what better way to ease back into adult life than by visiting one of Copenhagen's dozens of wine bars?
In fact, why stop at one – make your way to the trendy district of Nørrebro, where you'll find the some of the best wine bars the city has to offer and sip your way from one end to the other. Most places will also offer tapas and light plates to accompany your tipple.
My favourite was Malbeck Vinbar, with its casual vibe, cosy mood lighting and unusual seating arrangements – plus happy hour from 4 pm to 6 pm, every day!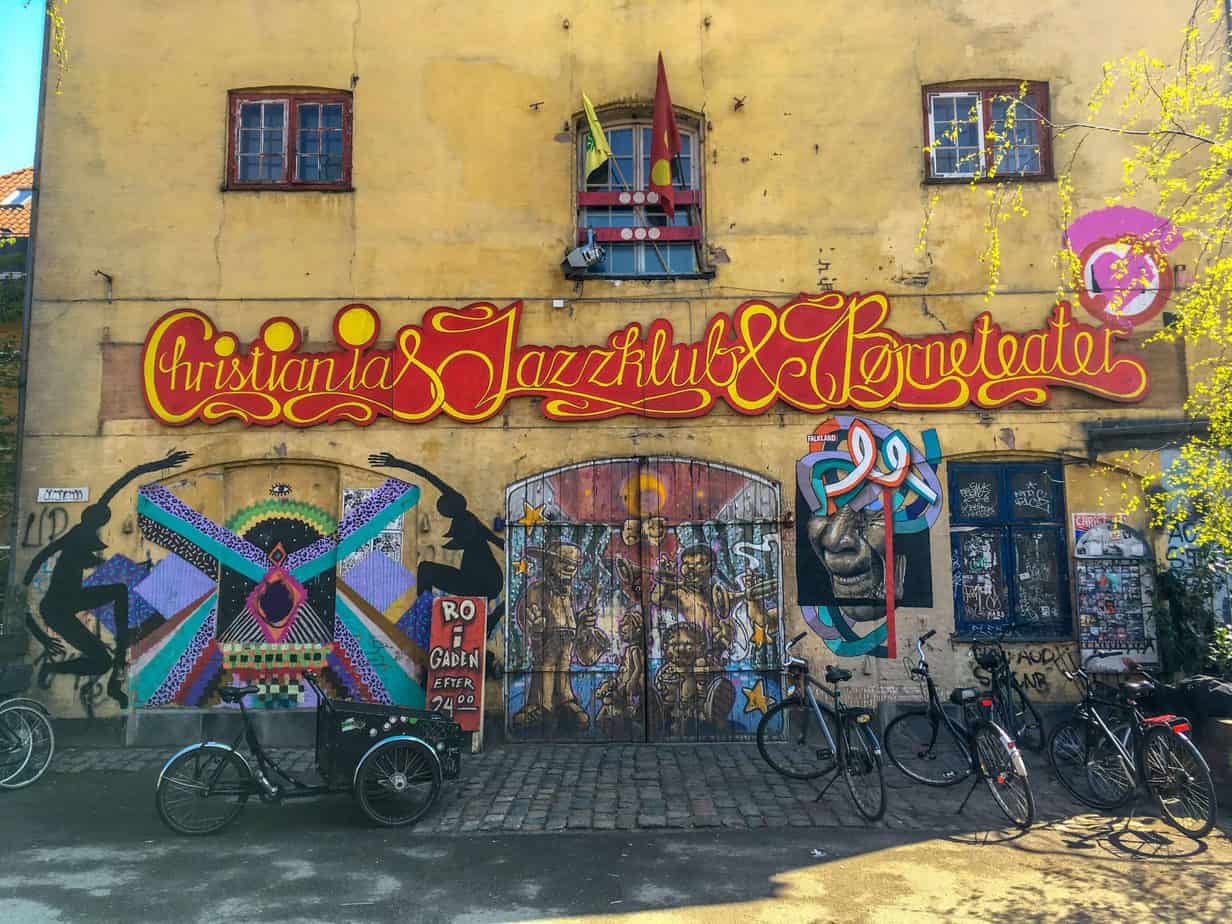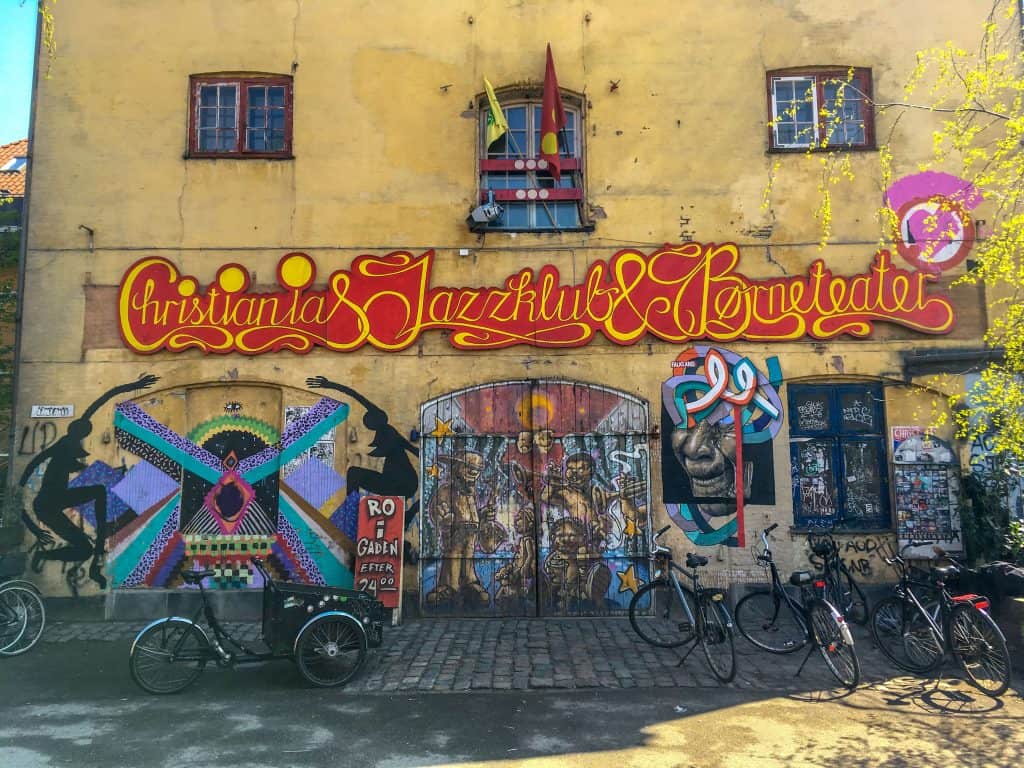 Get back to Nature in the Botanical Garden
Copenhagen's Botanical Garden is located right in the centre of the city and comprises 10 hectares of flora, including 27 glasshouses. A recent addition to the complex is a butterfly house, open to visitors during the summer months, and there's also a café on site for refreshments.
Entry to the garden itself is free of charge, so take some time to smell the roses with your loved one and enjoy a peaceful afternoon in this inner-city oasis.
Plan a Dinner Date in Vesterbro
The classic date night agenda always includes dinner. Fortunately, Copenhagen has a plentitude of highly rated options – including Noma, the four-time winner of the World's Best Restaurant award, although you might need to plan well in advance if you hope to secure a booking here.
For something a little more low key, head to the Vesterbro district, where hip new eateries
are popping up all the time.
I recommend Neighbourhood, in the heart of Vesterbro, which offers a range of organic gourmet pizzas and cocktails in a modern, bar-style setting. Patrons dine at long, community-style tables, but the atmosphere still manages to maintain a sense of intimacy. If you feel the same way about pizza as I do, you'll be pleased to know that a speciality breakfast pizza menu is also available.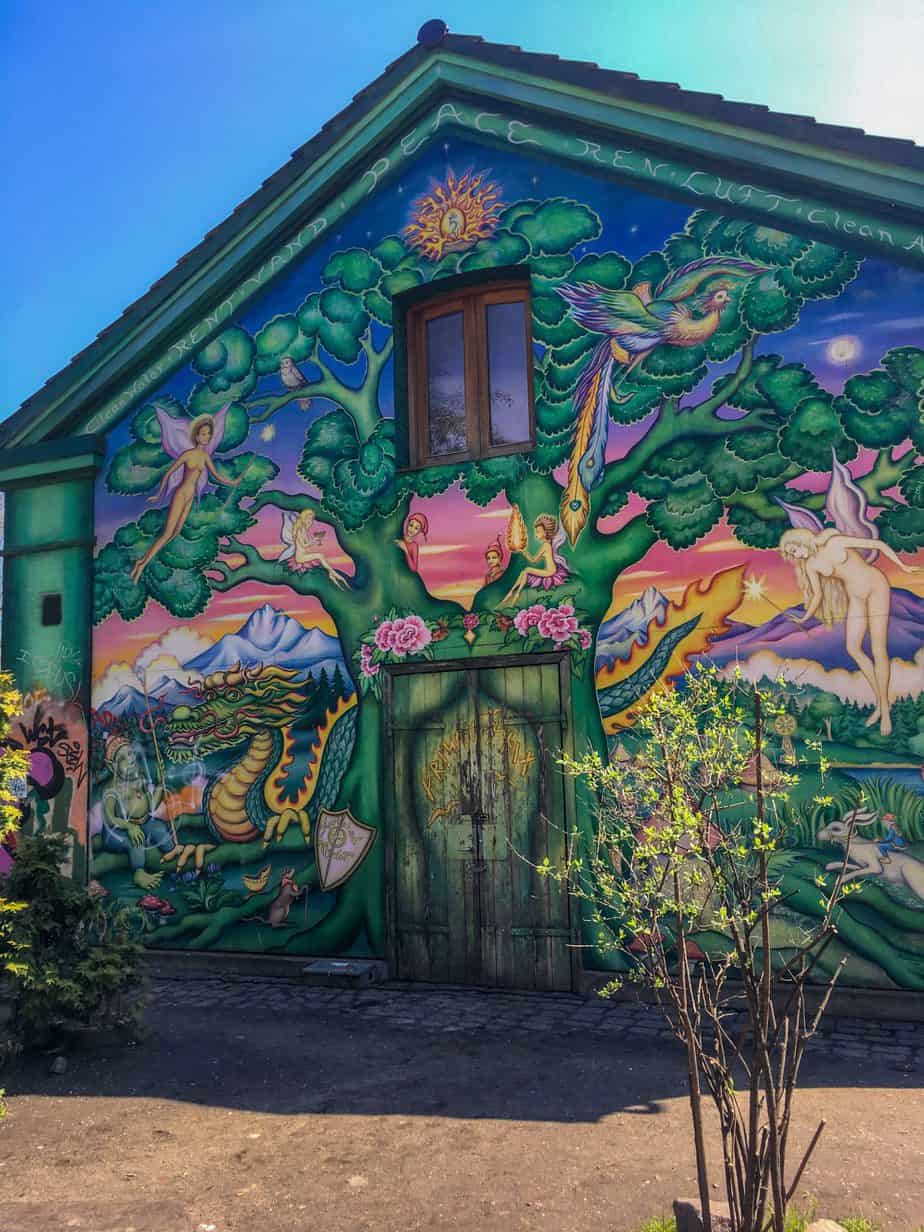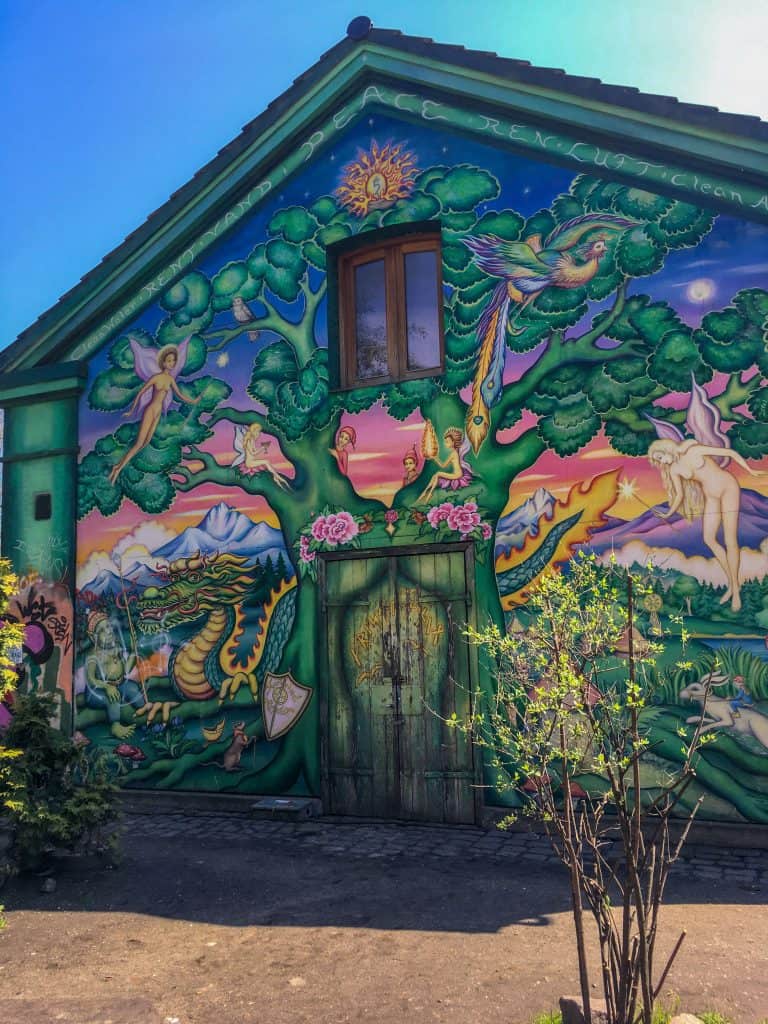 Copenhagen is an ideal destination for a romantic city getaway with your "kæreste" – your only challenge will be to allow yourselves enough time to experience all that it has to offer.
—
Author Bio: I joined the TravelKiwis family by marrying Terry and Maura's son Daniel at the start of 2017. Two months after our wedding we moved to the UK following a month in Asia. When I am not at my day job in accounting software, we enjoy permanently honeymooning around Europe. I also practice yoga nearly every day, and hope to travel with this in the future 😊
---
Read Next:
---
Pin this post to save for later!