This post may contain affiliate links. Read our disclosure page for full details.
This piece on romantic things to do in Berlin is a guest post by Sarah of Travel Breathe Repeat.
Berlin is the city in which we fell in love with travel, and even more in love with each other! So while on the surface Berlin may not seem like the most romantic destination (it's huge and gritty and is more known as the hipster landing spot de jour), for us it definitely feels that way. And we think you can make pretty much any big city what you want it to be. So if you're looking for romance, here are 10 ways to find it. Read on for our list of romantic things to do in Berlin, Germany.
Swoon at the beautiful architecture on Museum Island
We'll start with some of the city's best touristic sights. As its name implies, Museum Island is home to quite a few of Berlin's biggest, most popular museums. And they are housed in some of the most beautiful buildings in the city. But the most exquisite building is the Berliner Dom, the largest church in Berlin. Its baroque architecture, complete with green domes, is truly magnificent. In nice weather, the grassy field in front of the Dom is a lovely place to relax.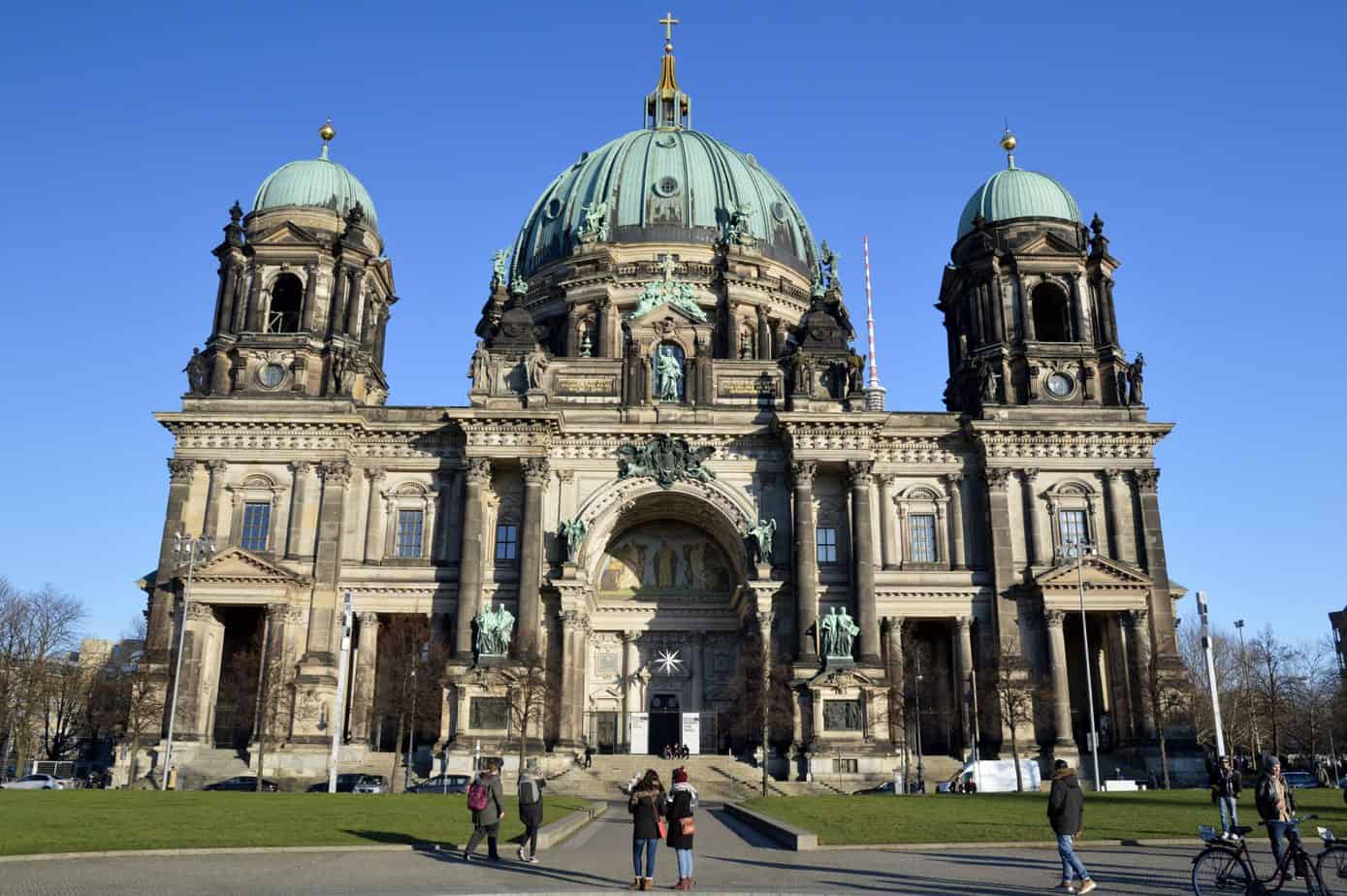 Stroll hand-in-hand down Unter den Linden
Continuing along the touristic route, if you make your way from Museum Island towards the Brandenburg Gate, you'll get to walk down one of Berlin's most impressive streets, Unter den Linden. Its name means "under the linden (or lime) trees" – trees which line the street, giving it an even more romantic vibe. We recommend taking this stroll at sunset so you can see the colors of the sky change against the stately gate.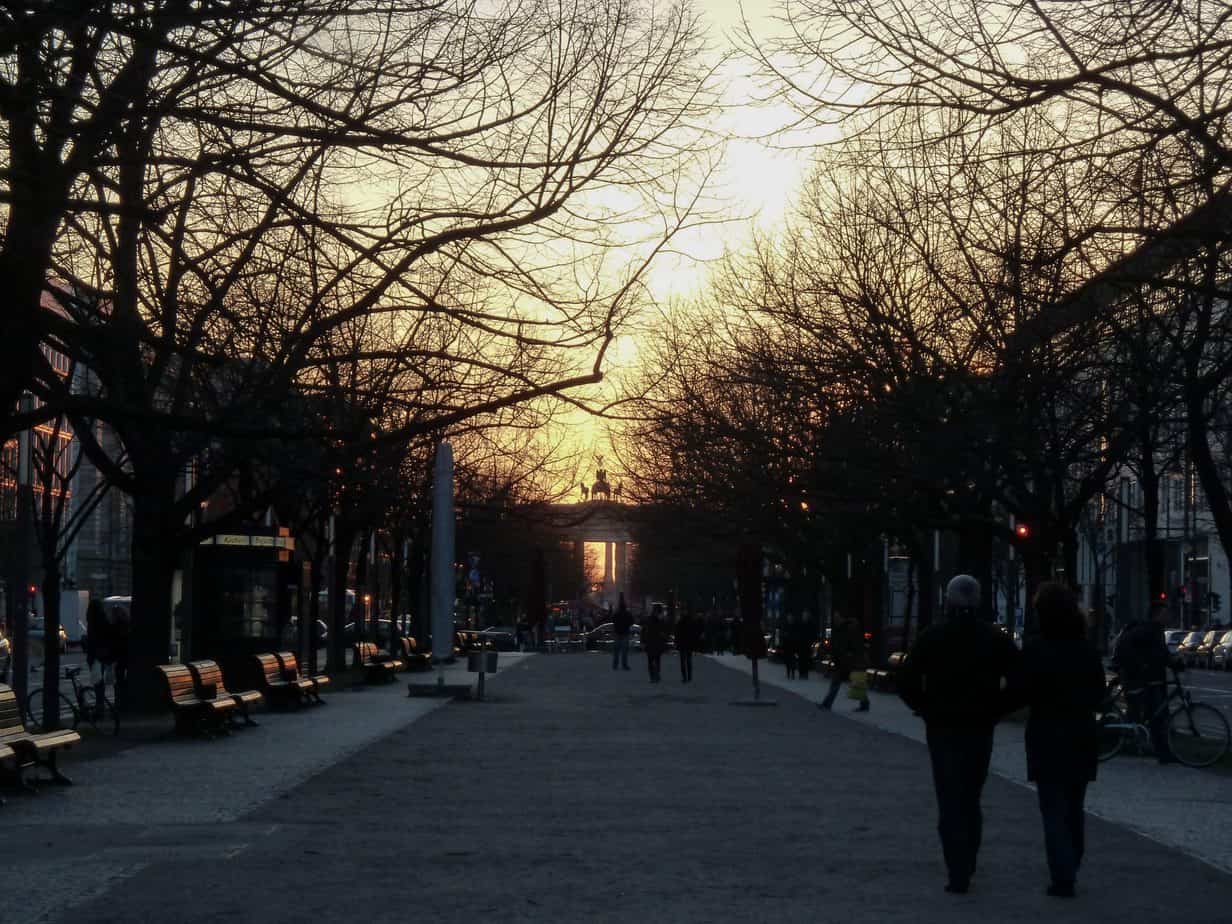 Watch the sunset from a bridge
Speaking of sunsets, you should also take one in from one of Berlin's many bridges. We're partial to a small, dirty looking bridge in Prenzlauer Berg from which we've watched some killer sunsets. (It's off Sonnenburger Strasse if you really want to check it out.) But you could also head to the more well-known Oberbaumbrücke which crosses the River Spree. It's quite a unique and impressive double-decker bridge, complete with two towers.
Either way, make sure to pick up a few beers at a Spatkauf (convenience store with a great beer selection) and "Prost" each other as you watch the sun go down.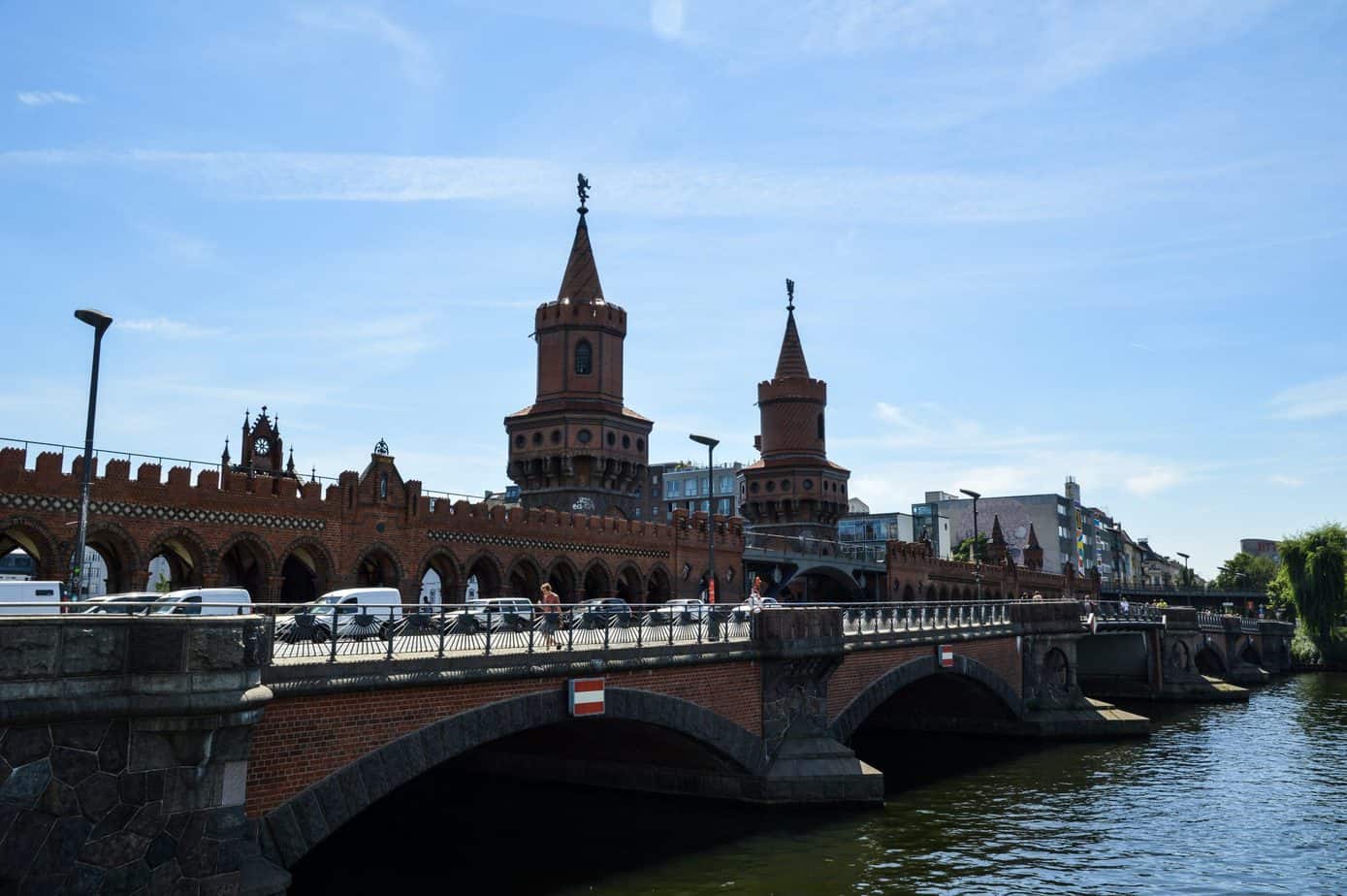 Walk in the Tiergarten
If you're more prone to find romance out in nature, you might be surprised to learn there are a number of places to do so in Berlin. The most popular is the Tiergarten. Its name translates to "Animal Garden" as it was founded in the 16th century as a royal hunting ground with wild animals. Now, the Berlin zoo is in fact there, but we think it's more romantic to explore some of its wooded nooks and crannies, either by foot or by bike. It's a massive place (one of the biggest urban parks in Germany), so you could actually spend your whole trip to Berlin exploring it.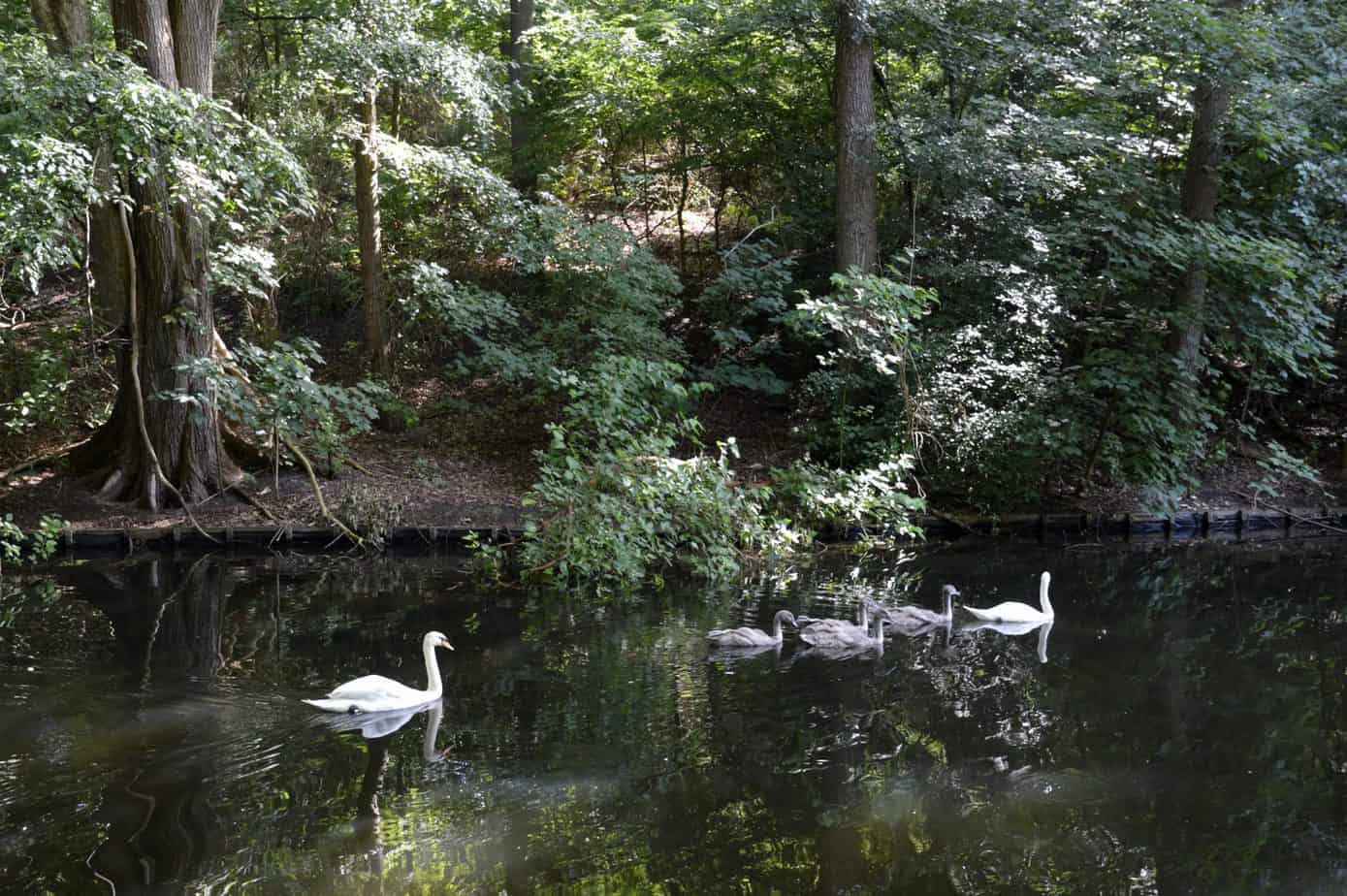 Walk in the Wald
If you're looking for something even wilder on your trip to Berlin for couples, you can also go to the Grunewald, the city's very own forest. It's a bit further afield, but easy to reach by Berlin's incredibly efficient and wide-reaching public transportation system. Take a leisurely hike or hang out by the lake. You'll likely see a lot of dogs as this is a popular spot to let them run free.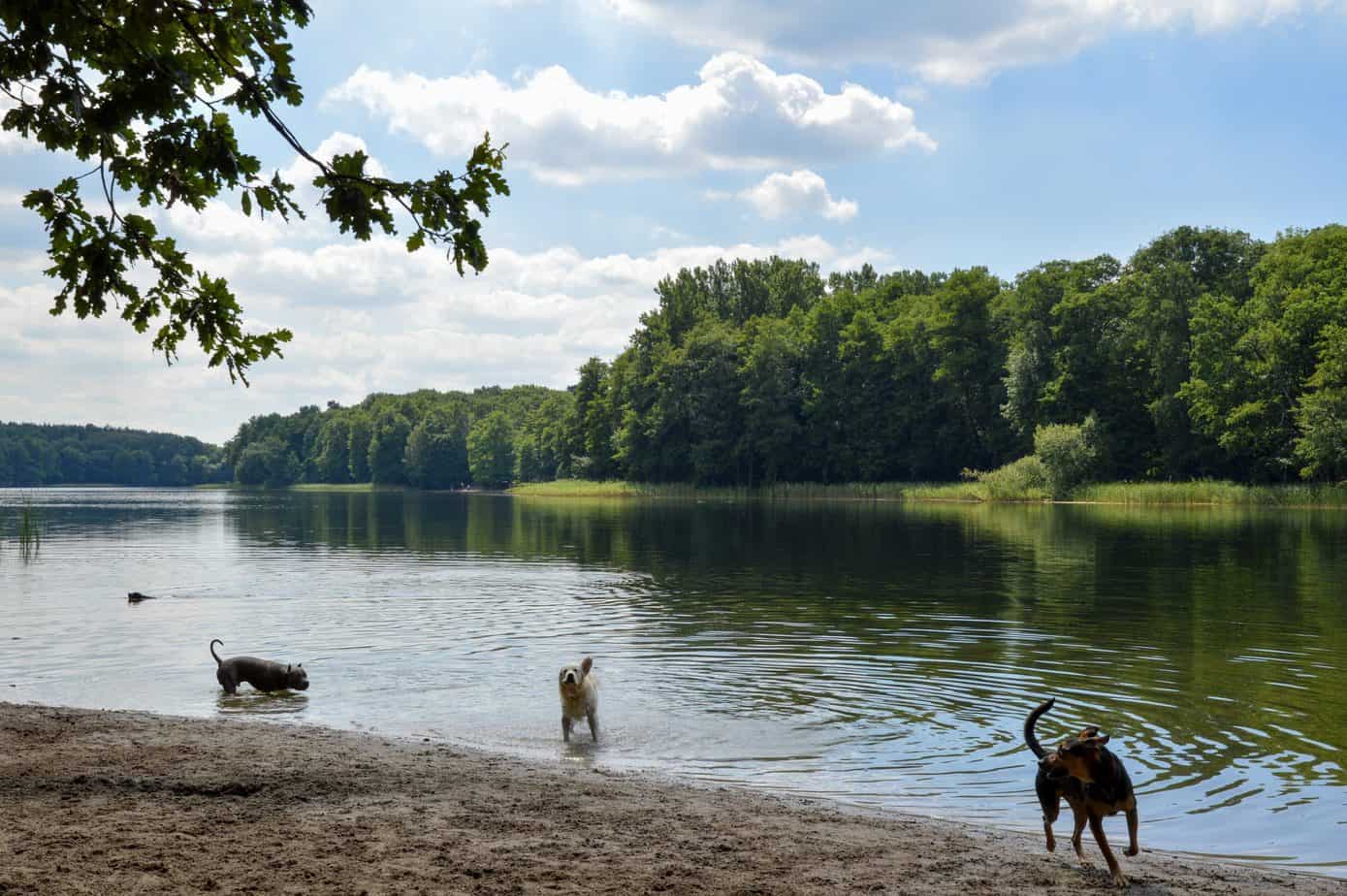 The waterfall in the city
You can also find nature right in the middle of the city. There's a manmade waterfall in Viktoriapark in the Kreuzberg neighborhood. It's a truly peaceful and romantic spot. And how surprising to find somewhere so secluded in the middle of busy Berlin!
Fly in front of the TV Tower
For the adventurous, why not jump off a building? The Park Inn hotel at Alexanderplatz offers those seeking an adrenaline rush what they call "base flying." You'll leap off the 125-meter tall building right in front of one of Berlin's landmarks, the TV Tower (Fernsehturm).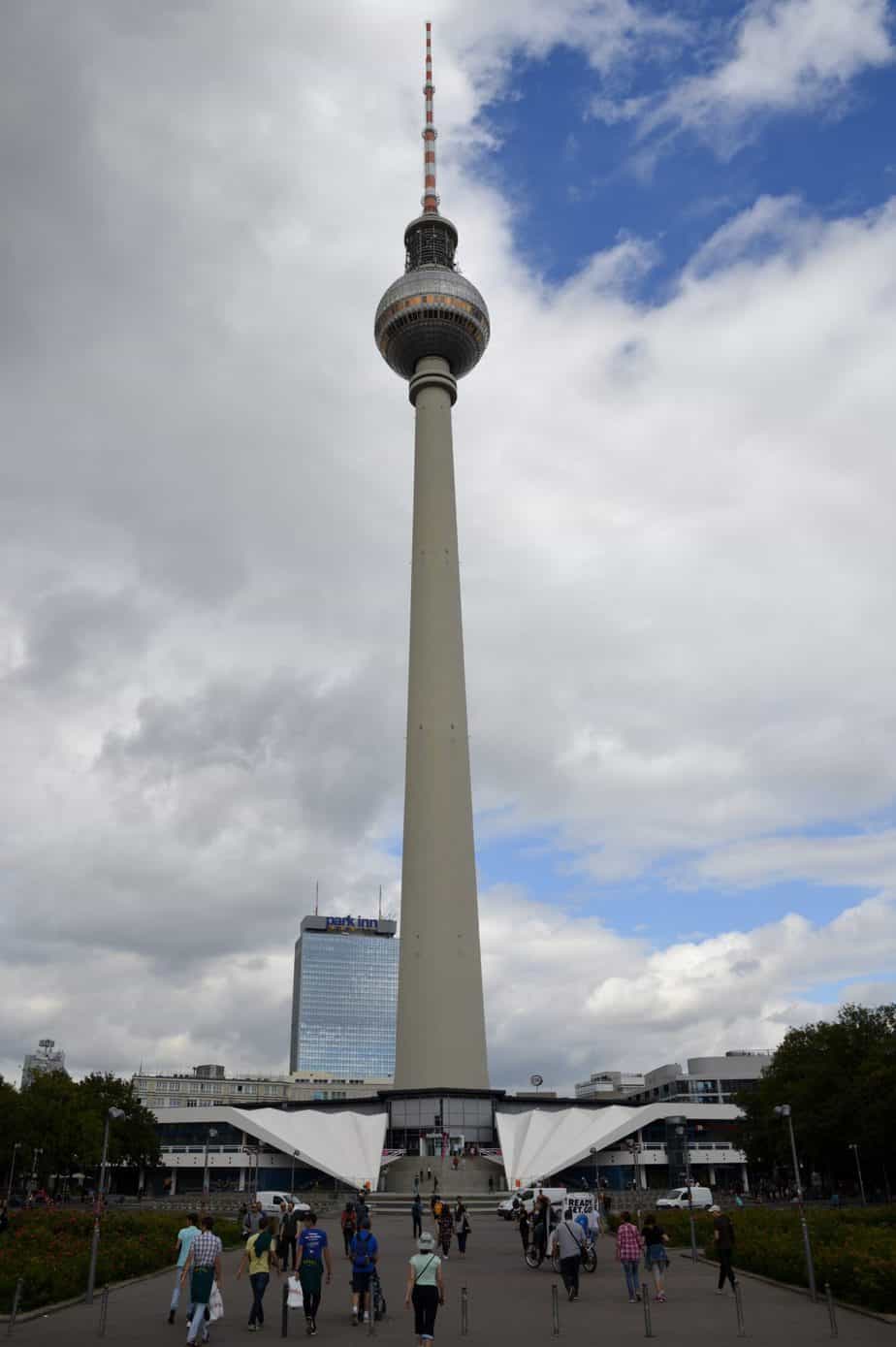 Enjoy Kafee und Kuchen
Kafee und Kuchen (coffee and cake) is a daily German custom (and one we can fully get behind). Is there a better way to enjoy an afternoon? Our favorite cafe in the city is Anna Blume in the Prenzlauer Berg neighborhood. It's not only a cafe, but also a flower shop, so it's ready made with romantic accoutrements. They have an enormous selection of delicious cakes and pies. We've tried many but our favorite is their traditional Black Forest cake, with chocolate and black cherries and cream. And, even though it's not really the German custom, we'd recommend getting an Irish coffee to accompany your cake. They're especially delicious here!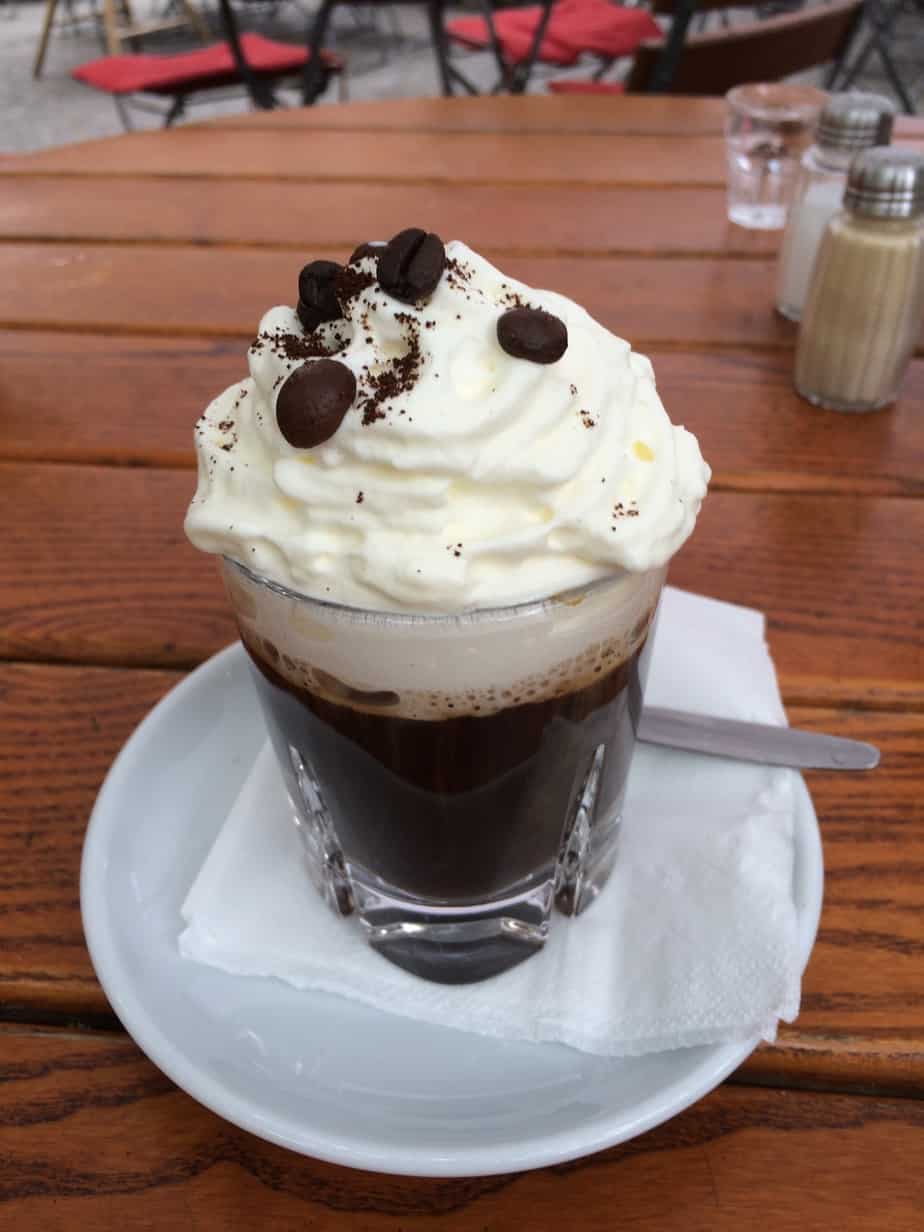 Get your chocolate fix at
Winterfeldt Schokolade
n
If that's not enough chocolate for you, head over to Winterfeldt Schokoladen, a chocolate cafe in the Schöneberg neighborhood. The shelves of the shop are lined with beautifully packaged chocolate bars from all over the world. Or you can sit and enjoy a hot chocolate or other tasty treat in their cafe. It's a cozy and quiet place to indulge.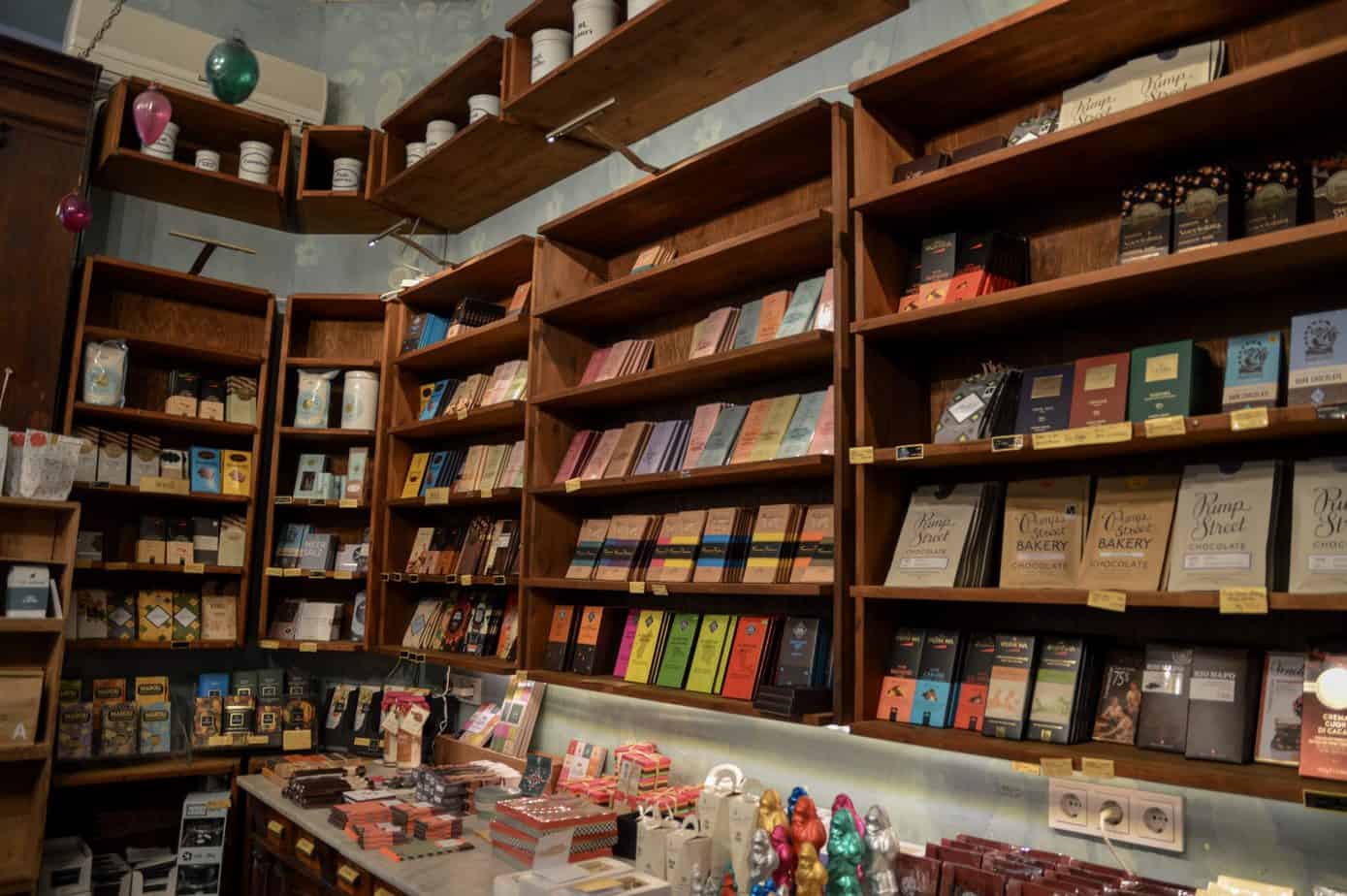 Have Gl
ü
hwein at a Christmas Market
We saved the best for last. In terms of romance, nothing beats cuddling up close and warming yourselves with a steaming mug of Glühwein at a Christmas Market. Berlin offers many options, but we think the most romantic Christmas Market in the city is the one at Gendarmenmarkt. This smaller market is in this picturesque square among two beautiful cathedrals and a grand concert hall. Runner up goes to the Christmas Market at Charlottenburg Palace. It's much larger, but still has a romantic feel since you'll enjoy your Glühwein on the beautiful palace grounds.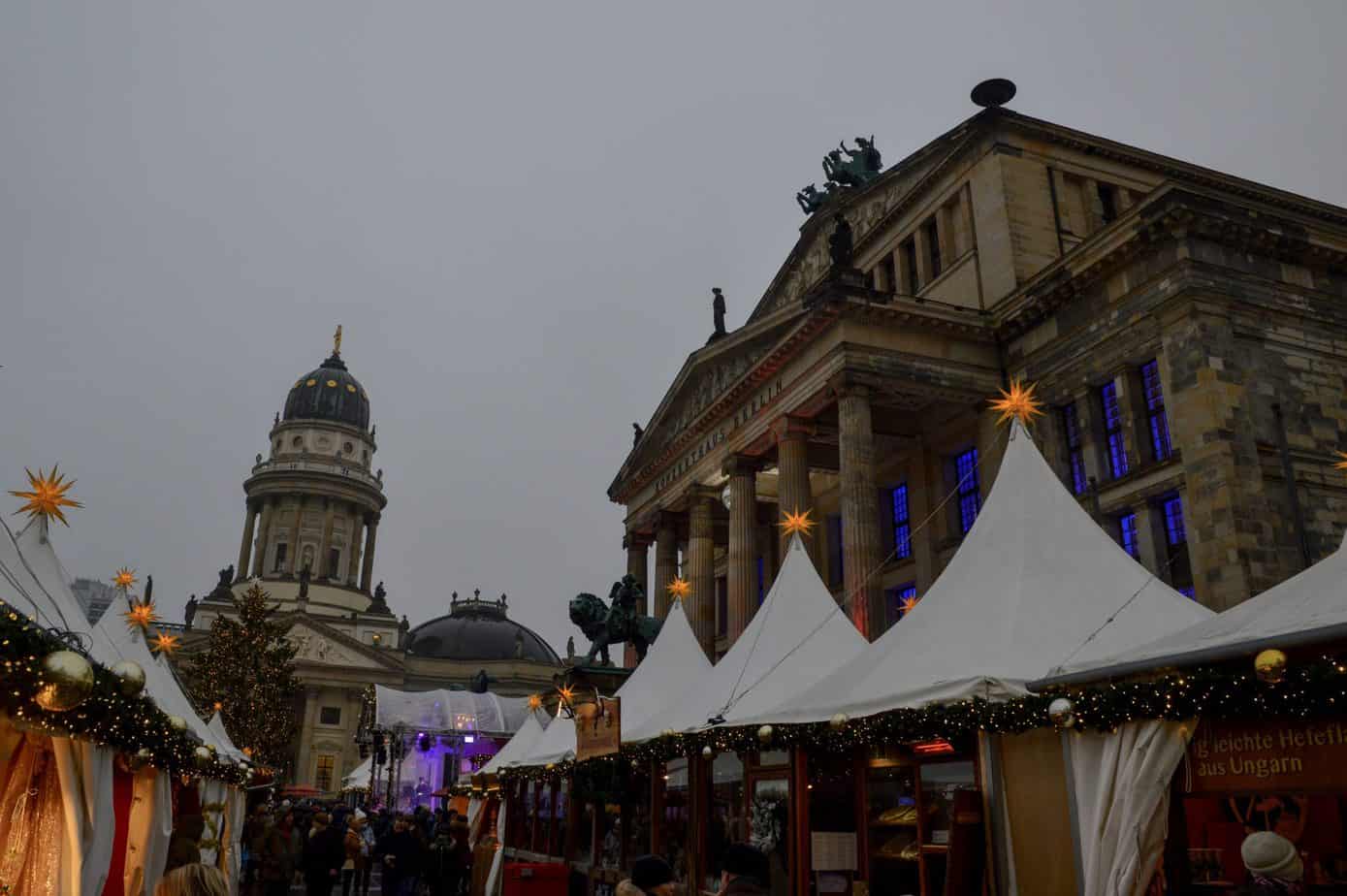 We hope we've helped you discover some romance in Berlin! Of course, there is so much more to see and do in this incredible city. You can read all about how Berlin is our Lieblingsstadt (favorite city) for some additional inspiration.
---
Author bio: Sarah and Justin are a married couple who have found their greatest happiness traveling together. They recently completed a trip around (some of) the world where they ate absurdly well, saw glaciers and fjords and puffins and elephants, and raised awareness for the rare disease Sarah has called lymphangioleiomyomatosis. They have been documenting their journey and sharing travel tips for others with chronic illnesses at their blog Travel Breathe Repeat. You can also see more of Sarah's photography on Instagram.
---
Read Next:
Pin this post to save for later!