This post may contain affiliate links. Read our disclosure page for full details.
Atlanta is one of the best cities in the South for couples to visit, with a rich history, bright art and music scene, and incredible restaurants. So, whether you're an extroverted duo who prefers big events and vibrant night life, or would rather have quiet, reflective experiences, Atlanta has something for all couples. Let's dive in to the most romantic things to do in Atlanta, Georgia for every type of couple!
When to Visit
The best time to visit Atlanta is spring or summer, when the climate is most mild and comfortable. During the summer, Atlanta is nicknamed "Hot-lanta" because of the intense heat and even worse humidity. If you plan to stick to indoor activities, this would be a fine time to visit. If summer is your only option, make sure your hotel has a pool and bring your sunscreen and bugspray!
Similarly, winter weather is uncomfortably cold and the plant life looks a little dreary. However, there are fun holiday celebrations throughout the city like a Christmas Market and ice skating! Otherwise, it's best to stick to March-May and late September-November.
Where to Stay
Atlanta has a number of great hotels in the city center and in the outlying suburbs like Decatur, Druid Hills, and Buckhead. In downtown Atlanta, stay at the Marriott Marquis for the most stunning hotel interior you've probably ever seen! It's been featured in numerous movies, like the Hunger Games franchise. Rates start at $103, and the hotel is central to the Georgia Aquarium, MLK Jr. National Historic Park, SkyView Atlanta, and the Jackson Street Bridge.
Alternatively, the Hotel Indigo in Midtown Atlanta sits directly across the Fox Theater and has a chic 80's vibe. It's been rated particularly high for couples, so this is a great option for your romantic getaway in Atlanta!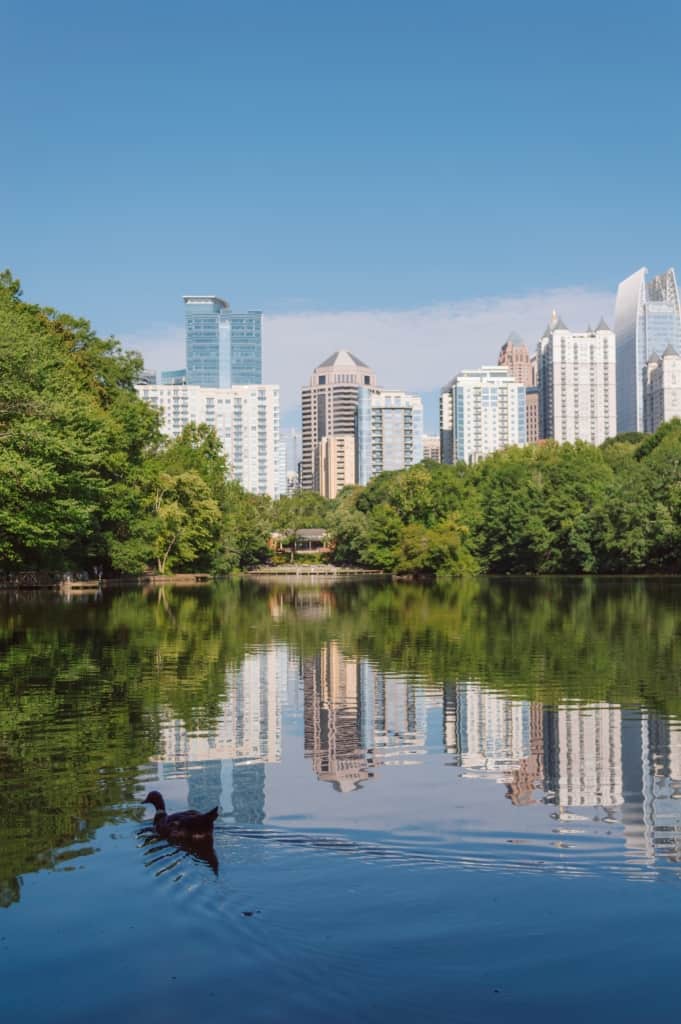 How to Get There
Atlanta is located in Georgia in the American South. The best airport is Hartsfield-Jackson, which is on the south side of Atlanta. I'm from Los Angeles (home to LAX, potentially the world's worst airport) and the Atlanta airport is my favorite airport I've ever been to! It's so organized!! Rent a car from the airport or take public transportation, called MARTA, to your lodging. Ride sharing is very popular in Atlanta, so finding an Uber or Lyft is easy, especially since the airport is so organized!
If you're visiting on a road trip, Atlanta is in the middle-north of Georgia and falls directly between Birmingham, Alabama and Augusta, Georgia.
Most Romantic Things to Do in Atlanta, Georgia
Take a leisurely, scenic stroll (or bike) on the Atlanta Beltline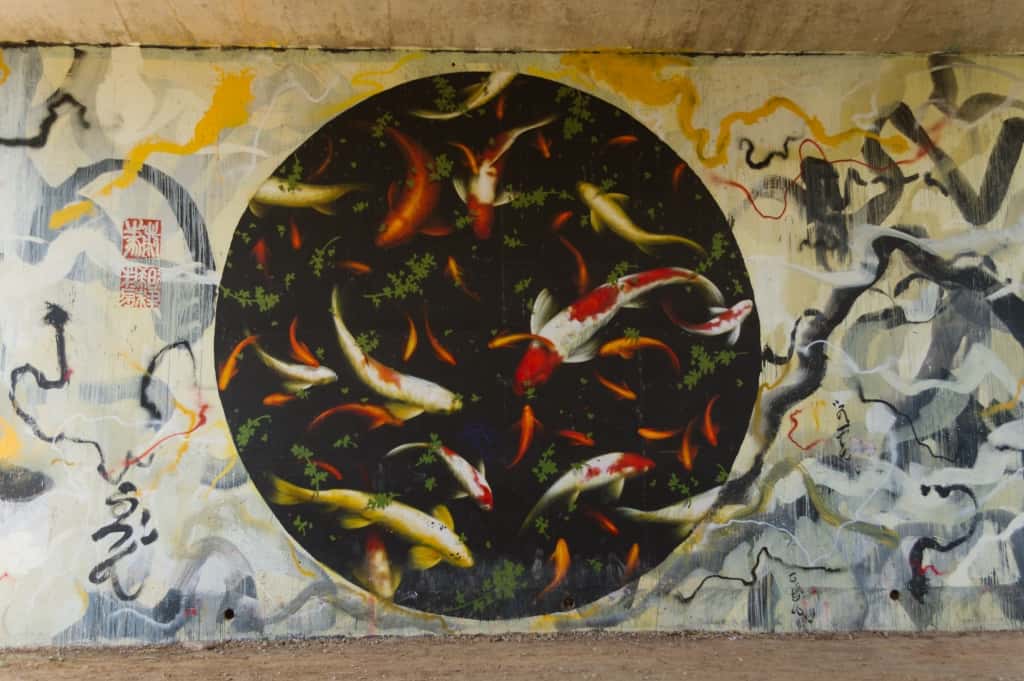 Around the perimeter of Atlanta is a paved pathway for pedestrian and bicycle traffic, called the Beltline. Grab your partner and set off for a lovely scenic walk or bike ride to admire the beautiful murals, Atlanta skyline, interesting architecture, and even squeeze in some people watching.
Start at the Piedmont Park entrance and head south toward Ponce City Market (or the reverse), where along the way you'll see numerous murals! Inside Ponce City Market, grab a bite to eat at Hattie B's Fried Chicken or Botiwalla serving Indian street food, or try one of 100 different beers on tap at Tap on Ponce. Also, tucked away is Five Daughter's Bakery, home of the 100-layer donut made famous in Nashville, TN.
Aside from food and/or bike rentals, the Beltline is a free activity and one of Georgia's top bucket list items!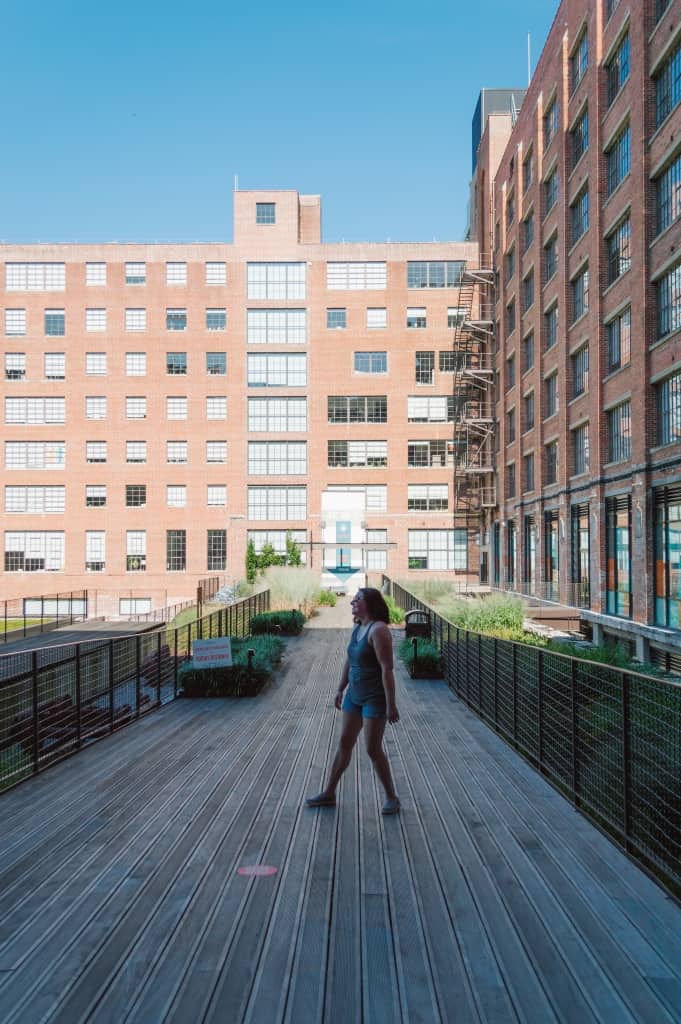 Snuggle up at SkyView Atlanta
In the heart of downtown Atlanta, adjacent to Centennial Park is SkyView, Atlanta's modern ferris wheel! This ride is unlike any other with climate-controlled gondolas and epic views of the city. Tickets are $14.50 per person, with military and student discounts available. For the ultimate date night experience, try their VIP package for $50 per person and ride in special glass floor gondolas with Ferrari style seats. There are even "elevated date night" packages for $170 that include hotel pickup, VIP lounge access while you wait for your gondola, and a voucher for a horse drawn carriage ride!
Extend your romance by pairing a ferris wheel ride with a nice picnic in the park at Centennial Olympic Park, established for the 1996 Atlanta Olympic Games. Enjoy the fountain, city views, and remnants of the Olympics, like a statue of the Olympic rings, which represent the five competing continents: The Americas, Europe, Asia, Africa, and Oceania.
Georgia Aquarium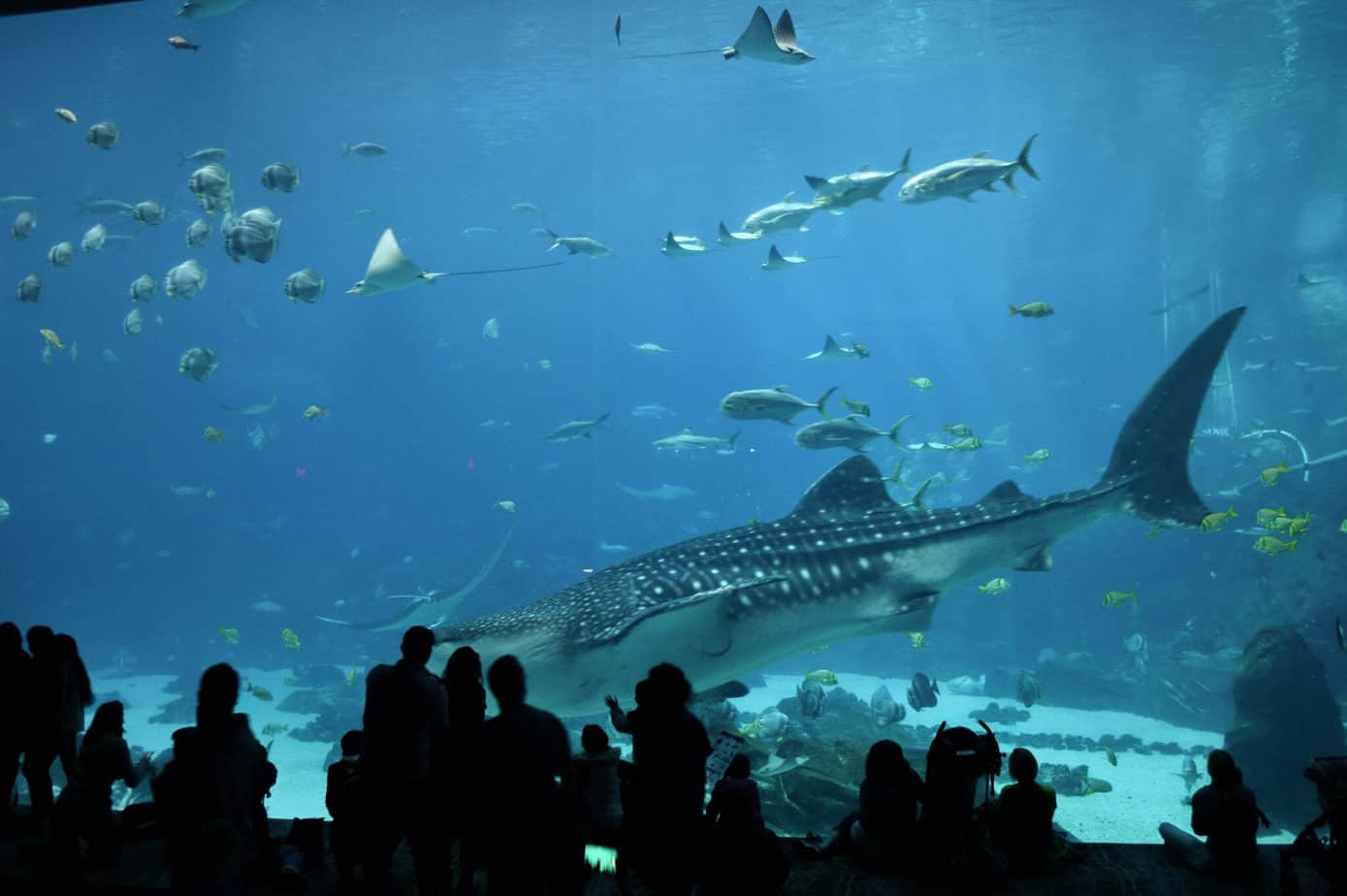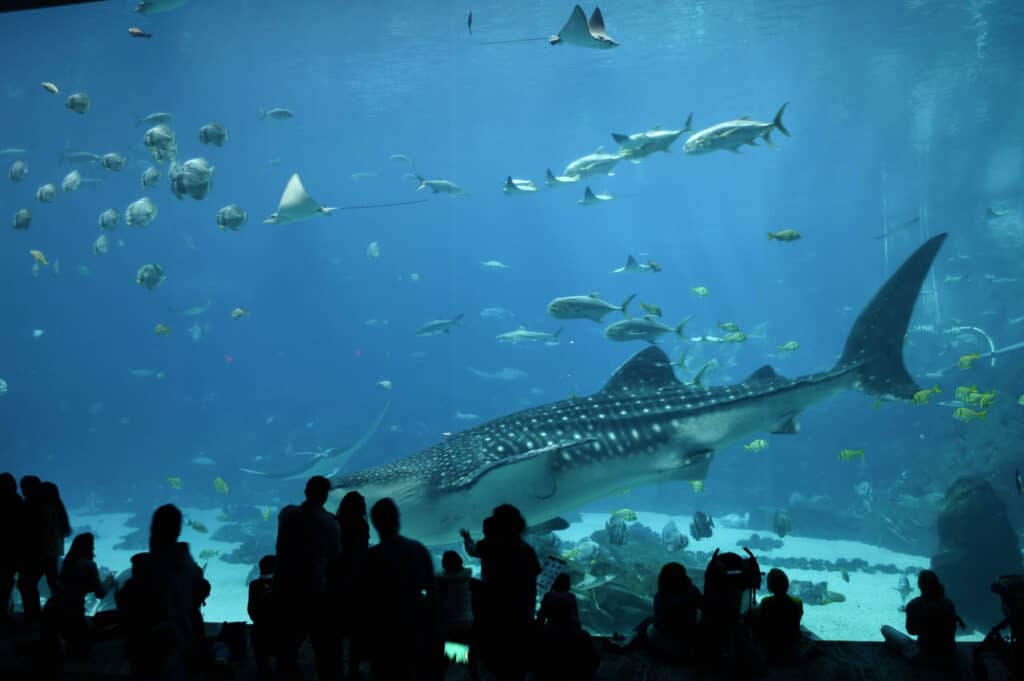 Rated one of the top aquariums in the world, the Georgia Aquarium is the perfect place for a romantic day trip or night out. The most romantic part is the Ocean Voyager exhibit, which features a moving walkway through an aquarium tunnel and huge viewing areas where you can sit together in the dark, illuminated by the aquarium tank's blue glow. Visit the touch pools where you can pet a stingray and feel a sea anemone. Catch some shows as well, such as the dolphin presentation, sea lion encounter, and the penguin waddle walk!
Frequented by families, you might want to seek out adults-only events that take place in the evenings. Specialty cocktails are served, a DJ often performs, and you're free to explore the aquarium at your leisure. Regular tickets cost $36, while special event tickets are higher at $50.
PS: Get access to the Georgia Aquarium and several other attractions at a reduced rate with the Atlanta CityPASS!
Catch a Braves Game
So maybe sports are more your thing? My boyfriend is on a mission to see a game at every baseball park in America (and Toronto), so this is a go-to date night for us when we travel! The Braves are no exception. The team recently moved into a new stadium, Truist Park, and it is gorgeous.
Grab some dinner outside the park at The Battery, an area with tons of restaurants, shopping, and entertainment, including a movie theater, virtual golf, and a VR studio! One thing to note is that there is no parking lot for Truist Park, so your best bet is using a ride-sharing app well before or after the game or using public transportation.
Watch a performance at Fox Theatre
When my boyfriend and I first started dating (9 years ago), nothing made us feel fancier than going to a show! Atlanta's Fox Theatre is a fabulous 1920's era theater with architecture inspired by Far East mosques. It opened in 1929 with the showing of Steamboat Willie! Now, catch modern Broadway performances such as Hamilton, Anastasia, and Fiddler on the Roof, or popular comedians, music tours, or even live podcast performances.
Share a romantic, authentic Southern meal at Mary Mac's Tea Room
You can't visit Atlanta without trying some authentic Southern food like fried green tomatoes, fried chicken, fried okra, cornbread, and more. Mary Mac's Tea Room was established in 1945 and has 4.4/5 star reviews by a whopping 8,481 people! Parties of 2 or more can order the Southern Special consisting of 3 entrees, 3 sides, and dessert to share where choices include fried chicken, oven roasted turkey with cornbread dressing, black-eyed peas, fried green tomatoes, squash soufflé, Hoppin'John, and so many more! The special costs $27.50 per person.
Atlanta Botanical Gardens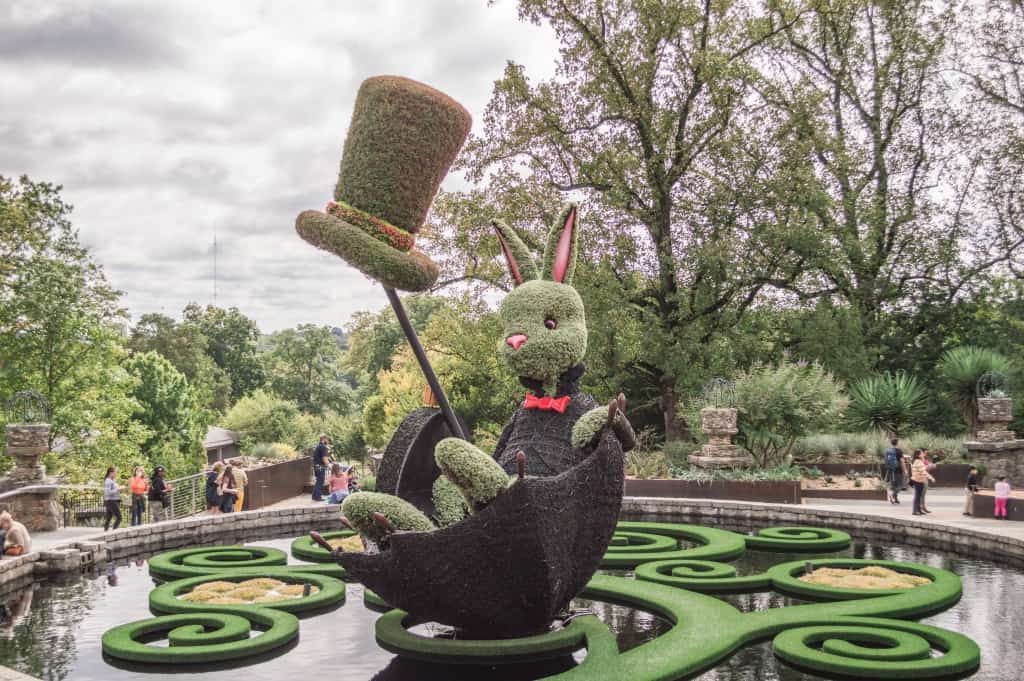 Stroll through the Atlanta Botanical Gardens to see huge, impressive plant sculptures. Currently, the theme is Alice in Wonderland with Cheshire Cat, Queen of Hearts, Alice, and White Rabbit sculptures. Make sure to explore the Fuqua Orchid Center with colorful orchid flowers and the cozy Japanese garden.
Similarly to the Georgia Aquarium, the Botanical Gardens has an adult-only event, called Cocktails in the Garden, where you can try specialty cocktails and wander the gardens in the evening after hours. General admission tickets cost $22 per person. If you only have one day in Atlanta, I recommend walking the Beltline, continuing through Piedmont Park, and ending at the Botanical Gardens for their evening event. Each of these activities is within one mile of each other and the Botanical Gardens and Piedmont Park share a parking deck.
Make a night of The Vortex
In Midtown Atlanta, this restaurant is not for the timid. The Vortex is a 21+ restaurant and bar serving specialty burgers like the coronary bypass burger, which is an over-the-top burger big enough for a crowd and the Hell's Fury burger with Atomic Death Sauce. You can get standard burgers and fare here as well. It's a local favorite, plus you can make a full night out of it by attending a comedy show in their attached lounge called the Laughing Skull. Despite being the smallest full-time comedy venue in the world (there's only 3 rows of seating), many famous comedians have performed there, such as Kevin Hart most recently!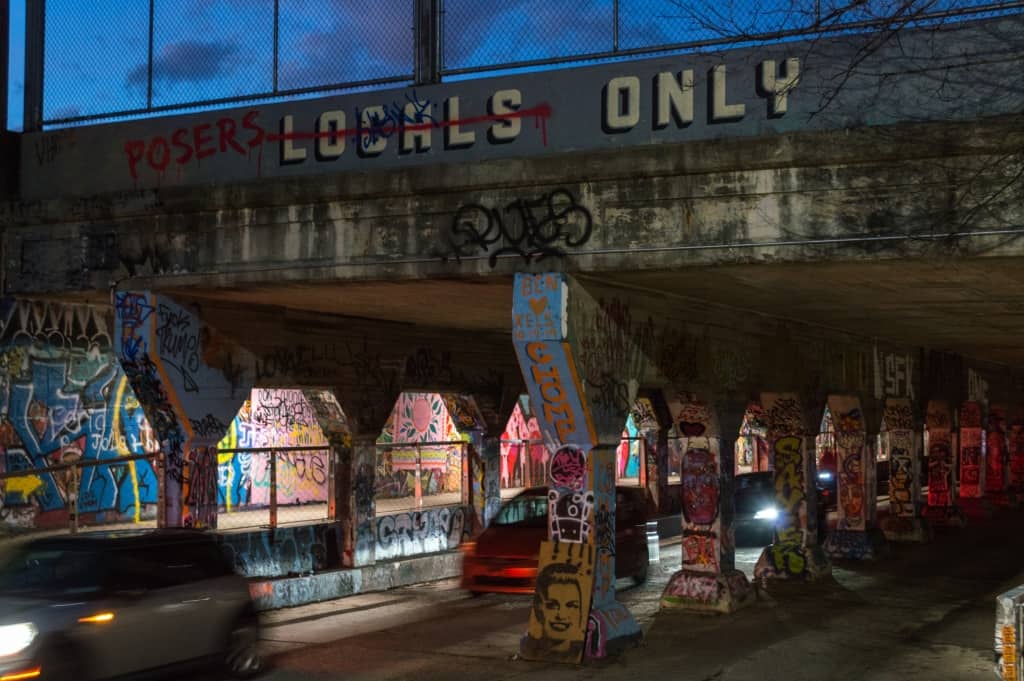 SunDial
On the complete opposite end of the spectrum, The Sun Dial is one of the most high-end restaurants you could choose for a romantic date night in the city. This restaurant sits atop the uppermost floors of the Westin Peachtree Plaza about 750 feet in the air, where there are three levels corresponding to the restaurant, bar, and observatory for 360° views of Atlanta! Entrées are pricey at $50 per person on average, so if you want the experience with a smaller bill, visit the bar or pay $8 to access the observation level only.
Share a shake at the Varsity
Looking for simplicity? My final recommendation for a romantic thing to do in Atlanta is to visit another classic restaurant, the Varsity. With unparalleled views of the city, sit down together and share a shake. The signature drink is called a frosted orange, which you can get in shake form or as a soft drink. Also try a hot dog, onion rings, sweet tea, and fried peach pies! It's just around the corner from the Fox Theatre, so you can easily check two things off the list in one night if you want!
About the author: When Alanna Koritzke isn't traveling, she is a Chemistry PhD student studying new biofuels. She started her blog, Periodic Adventures, to help other students realize that despite their student-sized budget (and free time), they can travel too! She considers herself a hyper-planner and loves sharing detailed itineraries, travel tips, and fun stories from when she traveled as a kid!
---
You might also like:
---