This post may contain affiliate links. Read our disclosure page for full details.
There are so many romantic things to do in Nashville. My husband and I actually had our first date downtown, and as the city continues to grow, there are always new date ideas popping up!
One of my goals leading up to my 30th birthday was to try out something new in the city, and with this town, romance is all around. Whether you're looking for a place to eat, listen to music or just relax together – you'll find it in Nashville.
This is a guest post from Kalee of Kim and Kalee.
Don't miss all of these great romantic Nashville activities (and be sure to check out our post on romantic USA getaways, too!)
23 Most Romantic Things to Do in Nashville
Enjoy Breakfast at Loveless Cafe
While Nashville is the home to country music, it's also known for its amazing Southern food. And if you're going to try a biscuit while you're here, you have to go a little out of town for the best — Loveless Cafe.
The famous "biscuit lady" recipe is still used today, and you can't beat their Southern cooking. There can be a bit of wait, but there is plenty of room to sit and talk over picnic tables and corn hole outside.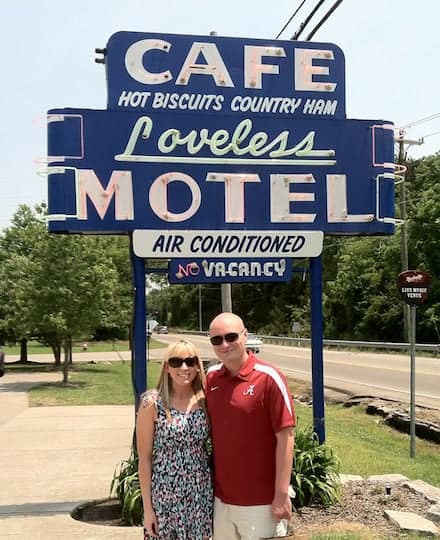 When you're back downtown, consider this Taste of Nashville food tour!
Sip Wine Over a Picnic at Arrington Vineyards
For our 1st anniversary, Jake and I did a wine tasting at Arrington Vineyards. It's absolutely gorgeous, and they have live music and events throughout the year. (View their events here)
When we went, we brought a blanket and bought a bottle of our favorite wine from the tasting (blackberry!). The laid-back atmosphere and sweet wine is something you'll never forget.
They also offer a picnic service which is pretty convenient and romantic!
Go to a Way Late Play Date at Nashville's Adventure Science Museum
I mentioned our first date was in Nashville, but I didn't mention what we did! We went to dinner and then to a Laser Show set to 80's music at the Adventure Science Museum!
They are always doing events, so make sure to check the calendar. One of the things they've added since we first went are Way Late Play Dates.
These are themed events open to adults 21 and over. They open up the whole museum in the evening, offer wine, beer and light snacks, and have contests and more. It's so much fun!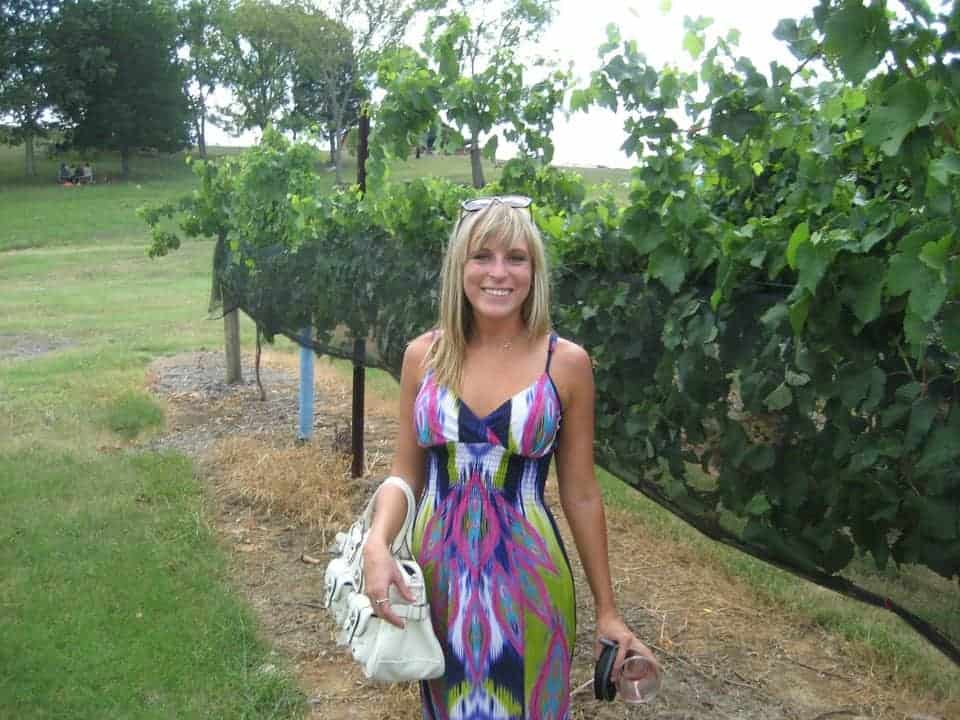 Grab a Cocktail at Whiskey Kitchen
After eating at dozens of Nashville restaurants, Whiskey Kitchen really feels so "Nashville" to me. They offer American food and one of the best peach bellinis I've ever had. Jake also says their mojito is one of the best!
See the City From Love Circle
Despite the name, this isn't one of those "park and make out" spots. It's a gorgeous spot to see the city's skyline and relax on a blanket though.
It's a little bit of a windy road, but you can't beat the views. I recommend going at sunset. It's off of West End. You can Google, "Nashville Love Circle Directions" and directions should pop up.
Enjoy a Show at Pucketts
One of my favorite dates of all time was at Pucketts in Franklin, TN. Franklin is one of the more affluent suburbs of Nashville, and a lot of country artists and writers live there.
Pucketts is on the square (which is so cute to start with), and you can often book tickets for a show to enjoy over dinner.
The also have a location in downtown Nashville where they have live music often as well; the Franklin location is just a bit bigger.
In the mood for more music? Check out this option from Viator, which takes you to RCA Studio B and the Country Music Hall of Fame.
Grab Breakfast at the Pancake Pantry
If you or your significant other loves breakfast, the Pancake Pantry is an amazing little spot that locals and tourists line up for every morning. The chocolate chip pancakes aren't one to be missed!
Attend a Wine Festival
Nashville has some amazing wine festivals year round! April through September is usually the most active with wine and food festivals, but there is an amazing Wine in the Winter event as well!
Toast to Tennessee, Nashville's Rose Festival, Corkdork's Nashville Food Wine Festival, and Wine on the River are our favorites!
Line Dance at the Wildhorse Saloon
The Wildhorse Saloon offers a ton of concerts, as well as, line dancing! They also have a full restaurant inside as well so you can sit and watch as others dance their achy-breaky hearts out too!
Check out this list of some of Nashville's best bars & honky-tonks for more fun spots like this!
See a Show at the Ryman
The Ryman is considered the Mother Church of Country Music. A lot of country music legends played here while it was the Grand Ole Opry (1943 to 1974), and the acoustics inside are still some of the very best (if not the best) in the city!
If you're not a country music fan, don't worry! They have all kinds of artists and even comedians at the Ryman as well!
Grab Lunch at The Farmer's Market
The Farmer's Market is in such a cool part of town. It's on the cusp of Germantown, an up-and-coming neighborhood, and the vibe here is so cool.
You can shop the farmer's market or head into the cafeteria-style area to grab lunch!
Try Nashville's Hot Chicken at Hattie B's
If you've ever heard of Nashville, then you've heard of Nashville Hot Chicken. It's something we became known for through places like Prince's and Hattie B's.
Location wise – Hattie B's is the easiest to get to with 3 locations. While there is almost always a line, it's well worth the wait. If you go on Sunday's, they also have waffles!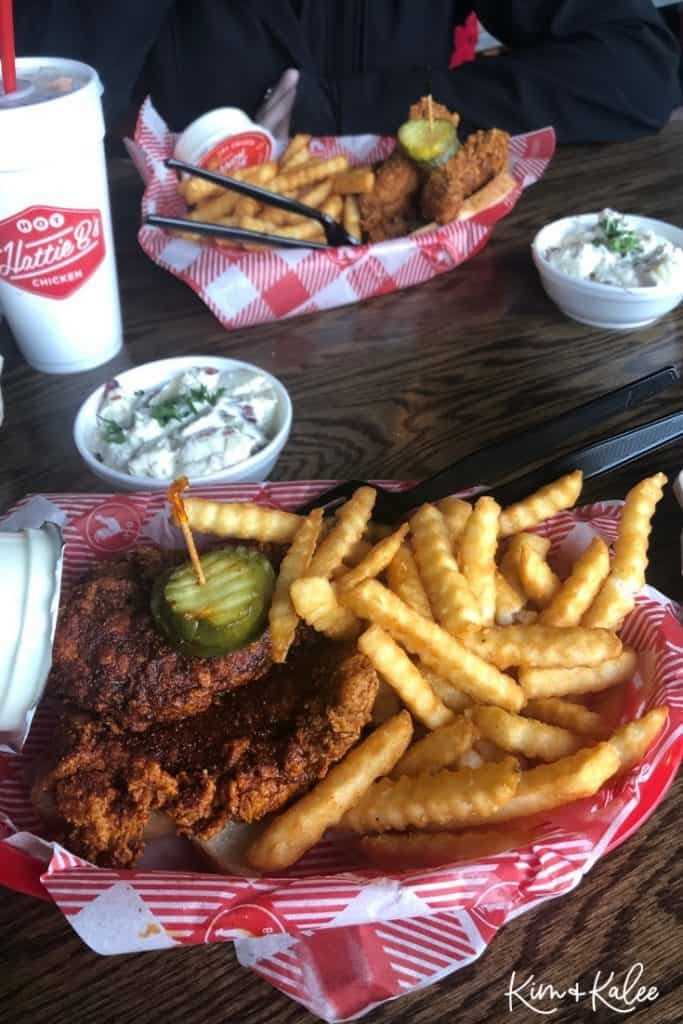 Go to the Grand Ole Opry
The Grand Ole Opry is now where a ton of country music artists play each week. It's located outside of downtown Nashville, but it's worth the drive if you want to see a show. Grab your tickets here! If you're interested, there's also a backstage tour available.
There is also a massive mall right next to it if you're looking for a bite to eat or a great deal.
Be Losers in Midtown
Midtown Nashville is such a cool, unique spot. They have bars lining Broadway including Winners and Losers. As you can guess, Losers is always packed!
Blake Shelton has been spotted there a time or two as well before he opened up his own bar, Ole Red.
Check Out Local Talent at The Bluebird Cafe
The Bluebird Cafe is another historical spot for music. This place is tiny, and you'll have no choice but to cuddle up over some live music.
Enjoy a Treat at Goo-Goo or Christie Cookie
If a way to a man's heart is through his stomach, you can't miss the Goo-Goo store or Christie Cookie. Both offer samples, and you won't want to leave without getting more.
There are several candy places downtown, but these two shops are the best!
Wander Through the Cheekwood Botanical Gardens
Cheekwood Botanical Gardens are absolutely gorgeous, and they are always having new exhibits coming in. If you're looking for a place to just wander around beauty and talk, this is the place!
Bar Hop Through the Honky Tonks
If you've never barhopped through lower Broadway, you and your date may also enjoy the seeing the famous honky tonks!
While they get super cramped on the weekends, you can find a time to suit your fancy usually. If you choose to go on a Sunday afternoon they still offer plenty of live music, and you can usually find a table.
See a Movie or Play in the Park
In the Summer and early Fall, you can grab a blanket or chairs and head out to the park for entertainment. We've gone to both Shakespeare in the Park and Movies in the Park and had a blast!
With Movies in the Park, there are tons of food trucks to pick from too so you can even eat picnic style together before the movie starts.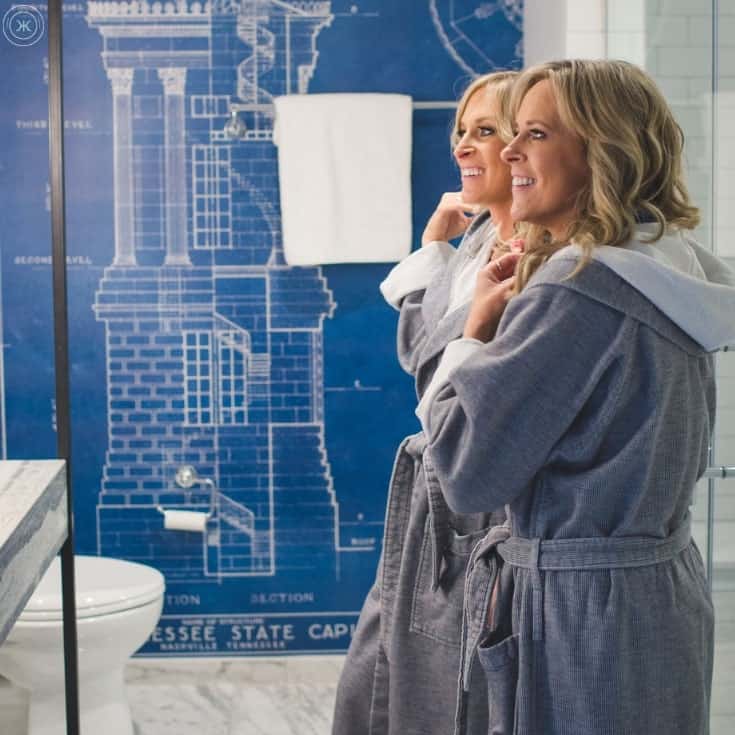 Stay in a Unique Hotel
My mom and I actually stayed at the Aertson Kimpton one night, and I can't wait to take Jake back. They have an amazing restaurant, Henley, and a luxurious spa on site. Plus they have a rooftop pool where you can relax after a day date!
Enjoy a Movie at the Belcourt Theatre
The Belcourt Theatre is still one of our favorite repeat dates. They show classic and new movies, and they have some fun midnight showings through the year as well.
It's a classic theatre that was renovated recently, and they also offer wine and unique snacks for moviegoers!
Laugh at Zanies
Nashville is also home to one of the best comedy clubs, Zanies. Several of the shows sell out, so I usually keep an eye on their event calendar a few weeks out.
With that said, there is nothing like laughing until you're crying with your spouse or significant other! Well worth planning out a time to go!
They offer food and drinks at the club, but I highly suggest checking out Baked on 8th for a sweet treat beforehand!
Venture to the Historic Franklin Square
As you finish up your dates around Nashville, why not plan a day date to aimlessly walk around the Franklin Square.
There you can grab a coffee, and then window shop the unique storefronts and find a great place to eat like Grey's on Main Street or enjoy a glass of wine at JJ's Wine Bar.
No matter if you're looking for a quiet spot alone or a place to play together, you'll find it in Nashville.
As the city continues to grow, there will only be more romantic date ideas in Nashville. With that said, I think sometimes the most romantic dates are found at places with a ton of history. I hope you and your date love and enjoy these ideas as much as we have!
If you've visited the city before or are a local, what's your favorite romantic date idea in Nashville?
About the Author: Kalee is a full-time writer living in Nashville. She runs a lifestyle brand, Kim and Kalee, with her mom, Kim. She's married to her husband, Jake, and they love to try out new restaurants and events in the city.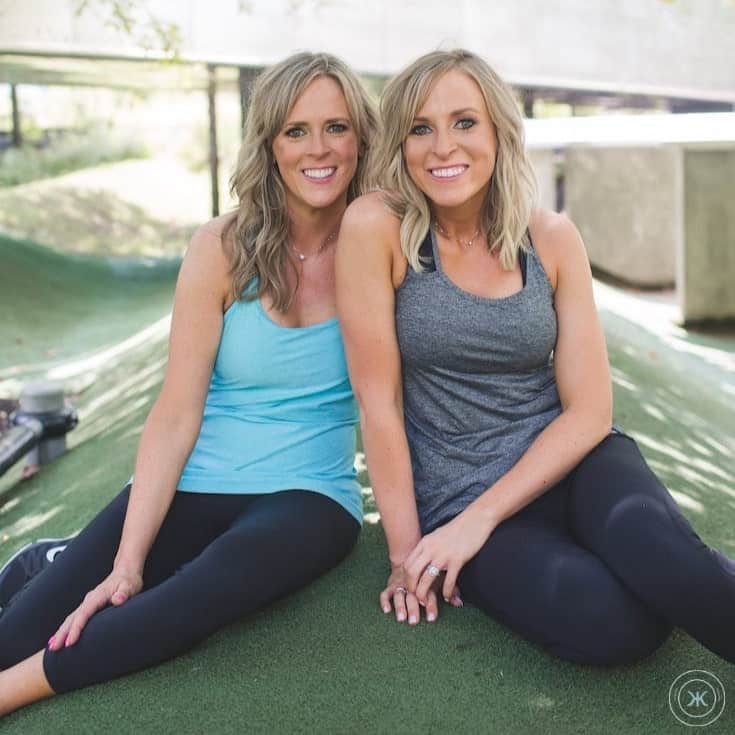 Traveling around the South? You might also like these cities, perfect for romantic getaways:
---