This post may contain affiliate links. Read our disclosure page for full details.
As travel lovers, we've done a lot of moving around over the years, and music has been our constant companion. This Fourth of July, we've found ourselves back in our home country, the USA. What better way to honor our nation than with a selection of great music? A classic USA road trip playlist.
Hitting the road in the states? Bring along this playlist!
This is a list of fifty songs, one for each of America's fifty states. We played fast and loose with our choices. Some of these songs directly involve the states in which they are set; some barely mention them. The country music genre is quite fond of naming songs after states and exploring life in those places, so country songs are strongly represented here, but rock, hip hop, and soul are present too. We hope you enjoy, and to our fellow Americans, have a fun and safe Fourth of July!
Need to rent a car for your adventure? Check out holidayautos.com to find a great price.
Psst: Packing for a road trip of your own? This packing list is a must!
Pin this post to save for later!
Alabama
Sweet Home Alabama – Lynyrd Skynyrd
Can't say no to this one! Still a classic, although the jazz standard "Stars Fell on Alabama" was a strong contender.
Alaska
Alaska – Maggie Rogers
A beautiful, ethereal tune with lyrics that merge the beauty of one's lover with the beauty of the natural world.
Arizona
By the Time I Get to Phoenix – Glen Campbell
A lovely, sad song by a country legend.
Arkansas
Gossip – Arkansas Heat
This is a bluesy rocker about surviving life in a small town where you don't fit in. Sometimes, you have to escape if you can.
California
California Here I Come – Various Artists
This needs no explanation. It's been performed by a lot of artists, but our favorite is Desi Arnaz's version with the cast of I Love Lucy. Get your West Coast road trip started right!
Check out an entire list of the best songs about California here.
Colorado
Rocky Mountain High – John Denver
You've heard it a million times, but it's still so pretty!
Connecticut
Connecticut – Bing Crosby
One of the older picks on our list, this is a swell duet with Bing Crosby and Judy Garland. Includes the only shout-out to Yale University we've ever heard in a song.
Delaware
Delaware Slide – George Thorogood
Another rock song full of Thorogood's famous slide guitar work. Not much connection to Delaware outside of the title, but what state wouldn't be proud of this one?
Floridays – Jimmy Buffett
This song about an attempt at a wild, carefree life is more openly melancholic than Buffett's bigger hits.
Georgia
Midnight Train to Georgia – Gladys Knight & the Pips
A beautiful soul hit about returning home at last and sacrificing for the one you love. Everyone can relate to that.
Hawaii
Happy Hawaii – ABBA
Doesn't get much more fun than this. Odd and amusing in that unique ABBA way.
Idaho
Idaho – Reckless Kelly
Another "coming home" song, this one of a more ambiguous, even haunting variety, despite the catchy country twang.
Illinois
Illinois – Everly Brothers
On a lighter note, here is a jaunty, piano-filled number from a couple of country/rock greats.
Indiana
Goin' Back to Indiana – Jackson 5
Speaking of jaunty, this is the Jackson 5 at their most energetic and charming–and that's saying something.
Iowa
Iowa – Dar Williams
In this tune, William's beautiful voice and lonely guitar are perfectly emblematic of the bittersweet nature of love.
Kansas
One's on the Way – Loretta Lynn
I hadn't heard much of Lynn before, but this song made me a fan. It's about the need to put aside the distractions of the rapidly changing world outside and remember the things that need doing at home.
Kentucky
Kentucky Woman – Neil Diamond
It is rock? Country? Whatever it is, it's a great, insightful love song.
Louisiana
Amos Moses – Jerry Reed
A favorite of Amy's, this is a twangy rock number about a man from the bayou who is… unique.
Maine
Portland, Maine – Tim McGraw
A tear-jerking breakup ballad about a town in Maine far away.
Maryland
Together in Maryland – Tony Cavallo
This one rocks! A song about loving what you have and where you are.
Massachusetts
I'm Shipping up to Boston – Dropkick Murphys
When we decided to make this list, this was one of the first songs that came to mind. We never get tired of it, and it's hard to think of a song more closely associated with Massachusetts.
Michigan
The Wreck of the Edmund Fitzgerald – Gordon Lightfoot
The tale of a real-life maritime disaster, this is slow nautical ballad is perfect for the state of Michigan, to which the unfortunate ship hauled cargo over Lake Superior.
Minnesota
Atmosphere – Say Shhh
Hip hop duo Atmosphere laid down this sweet track, an ode to their city of Minneapolis and and to all of the lesser-known towns where people make their lives.
Mississippi
Down in Mississippi – Sugarland
This country rocker is all about having a good time down South. Happy Fourth of July!
Missouri
Missouri Waltz – Johnny Cash
It wouldn't be a playlist about America without Johnny Cash. This one is just him and his guitar, but that's all he needs.
Montana
Montana Song – Hank Williams, Jr.
In this song about rest and longing, Hank Jr. finds the perfect setting in the wide open spaces of Montana.
Nebraska
The Nebraska Song – Sawyer Brown
An eighteen-year old kid has come to Nebraska with hopes of being a football star. A lovely song about chasing your dreams wherever they lead.
Nevada
Viva Las Vegas – Elvis Presley
Another essential artist for a playlist about America. Las Vegas is an indelible part of Nevada, and this bouncy Elvis song is an indelible part of Las Vegas.
New Hampshire
New Hampshire – Matt Pond PA
In honor of the Two Drifters' current home, we chose this beauty. Its haunting and hopeful lyrics conjure the deep woods and cold winters of the Granite State.
New Jersey
Jersey Girl – Bruce Springsteen
Can't leave Bruce out! This New Jersey native is the clear choice to represent his state.
New Mexico
Elf Tower New Mexico – Coheed and Cambria
With wild lyrics and wilder riffs, this prog rock/metal band are an odd but compelling fit for the unique landscape and culture of New Mexico.
New York
Empire State of Mind – Jay Z
Not much contest here! This song still feels inescapable, and for good reason.
North Carolina
Raise Up – Petey Pablo
North Carolina rapper Petey Pablo provides a fitting send up to the Tarheel State. (warning: explicit lyrics)
North Dakota
North Dakota Boy – Doc Walker
Sometimes, cities are great; sometimes not. Doc Walker reflects on the girl he followed to Nasheville as she hunted for stardom–and how, in the end, he left her behind to come home.
Ohio
Ohio – Neil Young
Neil Young's take on the Kent State shootings of 1970 is a blistering rock song.
Oklahoma
I Ain't in Checotah Anymore – Carrie Underwood
Sometimes, no place is as comfortable as your hometown. Carrie Underwood reflects on the past in this ode to small-town Oklahoma.
Oregon
Portland Water – Michael Hurley
This song set in Oregon captures an old timey folk/blues sound that is nothing if not American.
Pennsylvania
Motownphilly – Boyz II Men
We tried to avoid songs about individual cities in favor of those about states, but this one is too much fun to leave out.
Rhode Island
Holiday in Rhode Island – The Softies
Good times and dreary weather? New England has both, and so does this beautiful, wispy tune.
South Carolina
Just a Little Bit South of North Carolina – Dean Martin
A bit of classy swing for the Palmetto State. In what has turned about to be a recurring theme on our list, this one is about longing for the comforts of home and a simple life.
South Dakota
South Dakota Morning – Bee Gees
The lovely harmonies of this track only accentuate the escalating bleakness of its lyrics. A song about one of the many people who find themselves on the darker side of the American experience.
Tennessee
Walking in Memphis – Marc Cohn
Another of Amy's favorites. Part rock and part soul, it builds and builds.
Texas
All My Exes Live in Texas – George Straight
No contest! A country classic about the past loves of a no-good rambling man.
Utah
Salt Lake City – Beach Boys
Well outside of their usual setting, the Beach Boys nonetheless pull off a upbeat number about the fun to be had in Salt Lake City.
Vermont
Moonlight in Vermont – Various Artists
This standard has been performed by any number of artists, but our favorite is Ella Fitzgerald's version with Louis Armstrong.
Virginia
Virginia Moon – Foo Fighters
The Foo Fighters slowed way down and mellowed out for this one, and the results are beautiful. Are the lyrics about a place? About a woman? It's worth a listen either way.
Washington
Thrift Shop – Macklemore
Seattle's Macklemore scored a bit hit with this tribute to shopping at secondhand stores. If it's not in your head already, it will be now. (warning: explicit lyrics)
West Virginia
Take Me Home, Country Roads – John Denver
This classic is John Denver's second entry on our list. It's sweet and unabashedly sentimental in the way that nostalgia often is.
Wisconsin
The Wisconsin Emigrant – Matthew Sabatella
The life-and-death circumstances of many immigrants and pioneers in American history are captured by this haunting bluegrass number.
Wyoming
The Hills of Wyoming – Gene Autry
For the final entry on our list, singing cowboy Gene Autry gives us an old-fashioned, twangy ballad. Doesn't get much more American!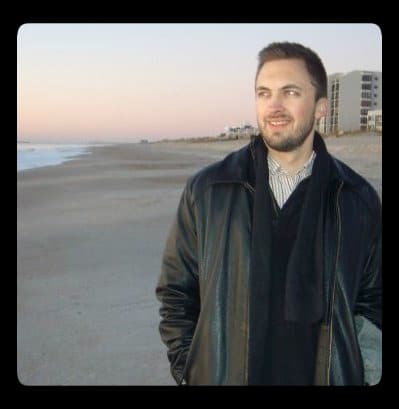 Nathan is one half of newlywed travel couple Two Drifters, and typically found behind the camera lens. However, he loves writing too, and works as a freelance editor when not focusing on crafting works of fiction.