This post may contain affiliate links. Read our disclosure page for full details.
St. Thomas, the gateway to the Caribbean, is a tropical wonderland that boasts a vibrant culinary scene, idyllic villas and resorts, and a landscape set for adventure.
When it comes to romantic islands, some of them just stand out from the rest. The lively island of St. Thomas offers travelers a collection of things to do. While the turquoise waters and white shores are more than enough for some, couples will be delighted by the number of romantic activities found on this U.S. Virgin Island.
Yes, there are tons of romantic things to do in St. Thomas, a fantastic destination for a couple's getaway or a fairy-tale honeymoon. As well as the adventures you can embark on, you'll find an array of charming properties that are more than perfect for lovers.
So what should you be expecting with a visit to the island? Let's find out!
Romantic Things to Do in St. Thomas for Couples
Finding a place that combines your sense of adventure and love always makes for a wonderful couples getaway.
While much of your time can be spent making memories with watersports, outdoor adventures, and exploring historical sights, you can find activities that are both romantic and adventurous.
These are some of the top St. Thomas honeymoon adventure ideas.
St. Thomas Snorkeling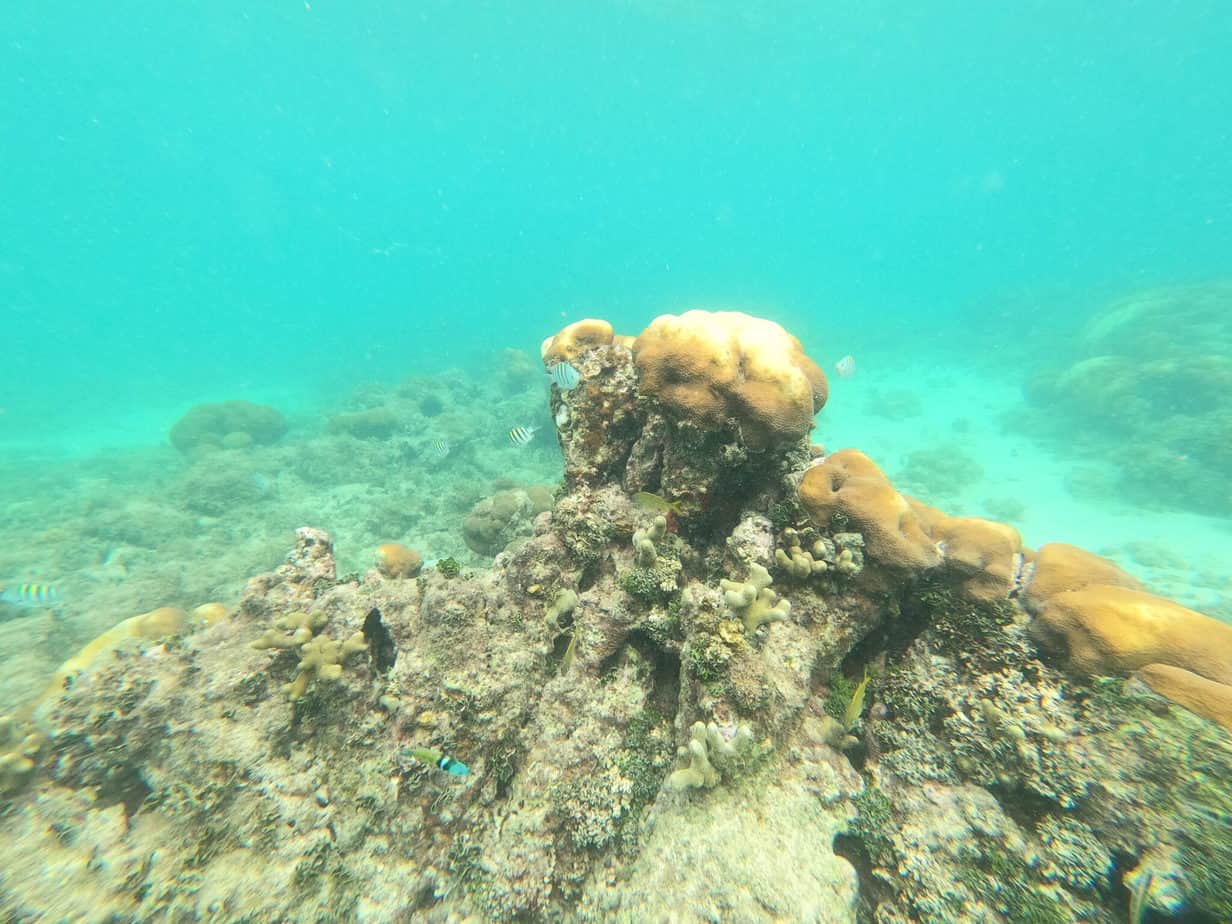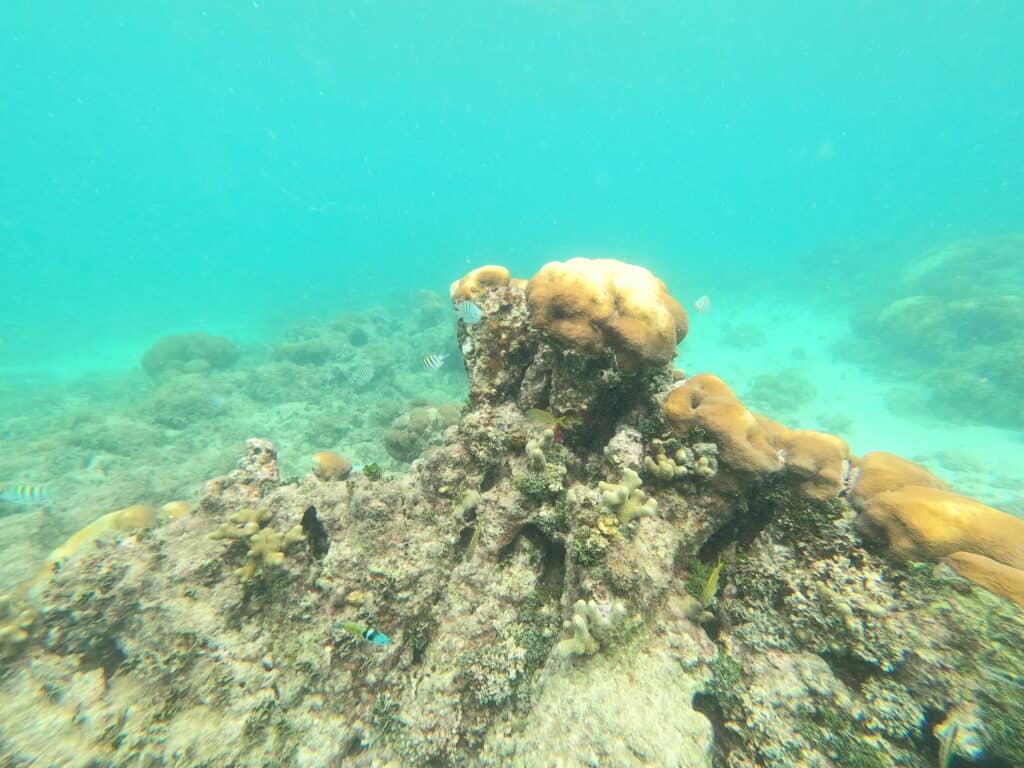 Seeing as you've based yourself on this gorgeous, tropical island, you can't miss out on the opportunity to explore underwater life. With plenty of beach snorkeling access on St. Thomas, you can experience gorgeous beaches like Secret Harbour and Sapphire Bay both above and below the water.
St. Thomas has many calm bays that are perfect for anyone from beginners to advanced snorkelers. Most tours are designed for beginners as well, and provide everything needed for a successful snorkel.
The best part about a snorkel tour is that it usually includes cruising through the turquoise Caribbean waters to reach the best snorkeling spots. The boat ride is romantic enough, but the views from underwater are even more magical. You're sure to see schools of colorful, curious fish, eels, bright displays of coral and intricate grooves that are home to various shellfish.
If you're lucky, you might even spot a turtle cruising with the currents, or giant rays floating beneath you.
Charter a Boat and Cruise Into the Sunset
Another fantastic adventure in St. Thomas is to charter a boat. While this may seem a little far fetched for you, possibly because you assume it's going to be over the top pricey, it's actually relatively affordable.
There's no doubt that the Caribbean is famed for its waters that overlook incredible landscapes in the distance. Picture toasting with bubbly, experiencing a Caribbean sunset, and partaking in thrilling water sport activities.
Tours and boat charters can be catered towards your budget, time, and what you're most interested in including in your journey. Tours can be booked for half-day or full-day, where you'll most likely be spending the majority of your time soaking up the sun and refreshing in the waters.
Local Tip: If you're a bit worried about the price, a tip is to charter a boat during the week. Weekend rentals tend to be more expensive.
Visit the Colorful Town of Charlotte Amalie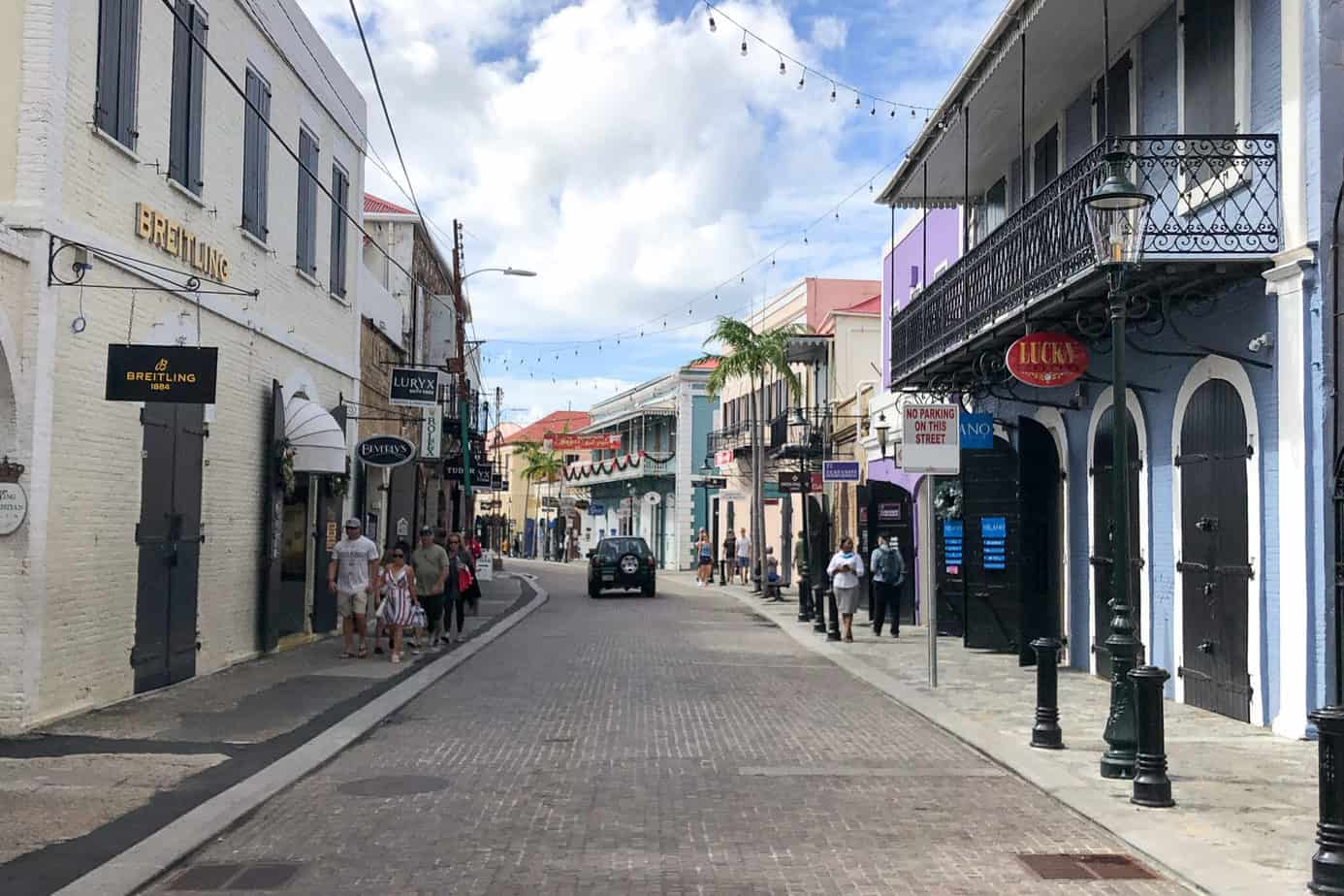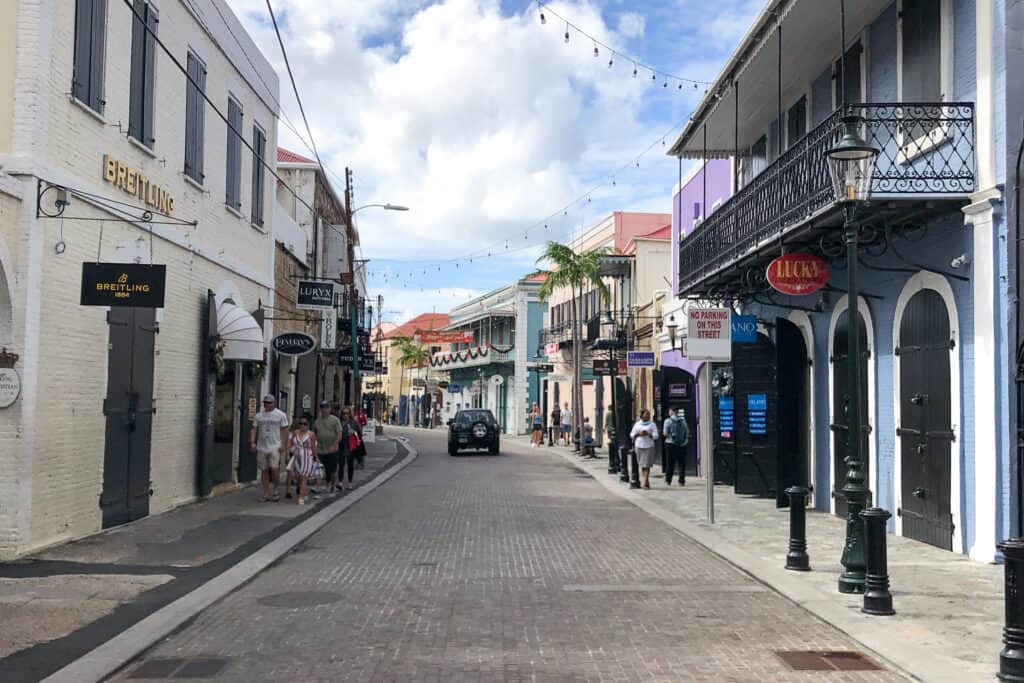 As Charlotte serves as the entrance into St. Thomas, it's a fantastic place to start your adventures. Enjoy walking around the town and discovering local stores and cafes. One of the main tourist attractions is the historical district, where 17th-century buildings are found.
Gallery St. Thomas showcases some spectacular local artwork, ranging from oil paintings and pastels to ornamental items. With several galleries in the island center, make sure to explore all of the local jewelers' and artisans' shops.
When in Charlotte Amalie, visiting St. Johns Bay Rum Factory is a must. Unlike the name suggests, it's not a rum bar like the ones we're used to; the factory produces body products, not liquor.
The body bars are created from a signature blend of plant oils and island-made rum, which hydrates and nourishes the body. Be sure to pick up a tonic infused with orange blossoms to bring back with you to your accommodation.
Eat Your Way Through Your Romantic Getaway
St. Thomas has a bit of a reputation when it comes to dining. It's one of the Caribbean's food capitals, and you'll find totally different styles and cuisines around the island. Food is enjoyed in quirky cafes, beach-side restaurants, and casual dining spots in the downtown area.
With local seafood shrines, colorful food platters, and hearty meals, you can experience something new each day of your stay. Nothing's more romantic than feasting on seafood right along the lapping shores.
Depending on your preference, you can lean towards more American-inspired meals, West Indies specialties, or signature Caribbean food.
To make your choices a little easier, here are some of the most beloved restaurants on the island:
Oceana

: Island-style food

Havana Blue:

Cuban fusion

Sunset Grille:

American

The Old Stone Farmhouse:

International

Mafolie Restaurant:

Caribbean

Gladys' Café:

Caribbean/American

Bluewater:

Seafood/steak

Banana Tree Grille:

International
Parasail Experience in St. Thomas
Everyone knows St. Thomas is breathtaking from the ground, but how about in the sky? Parasailing is a popular way to gaze at the islands from the skies in peace and tranquility.
Get cozy as you both ascend into the sky together, sharing the sail. It'll be just the two of you floating above and it couldn't be more romantic. That is, once the adrenaline wears off.
Opting for a sunset or early morning sail is ideal as you'll be in the perfect spot for watching the colors of the sun transforming.
Meet Dolphins at Coral World Ocean Park
There's an endless array of activities to try in this conservation ocean park, which is one of the biggest highlights of the island. Meet and greet sea lions, pet iguanas, and say hi to some beautiful sea turtles.
Prepare yourself for an unforgettable experience with dolphins, with the option of kayaking just inches away from these sea creatures. If it's been a dream of yours to swim with the dolphins, you can also book a couple's swimming tour as a way of engaging with them in the open waters.
If you're not up for kayaking, there's always the option to walk along the dolphin sea sanctuary trail. It's the perfect way to experience dolphins minding their own business and to spy upon the seabirds perched along the path.
Other activities include parrot encounters and a sea trek exploring the wonders of coral reefs. There are also magnificent shark encounters to learn about these curious creatures and a chance to scuba dive in the Caribbean waters.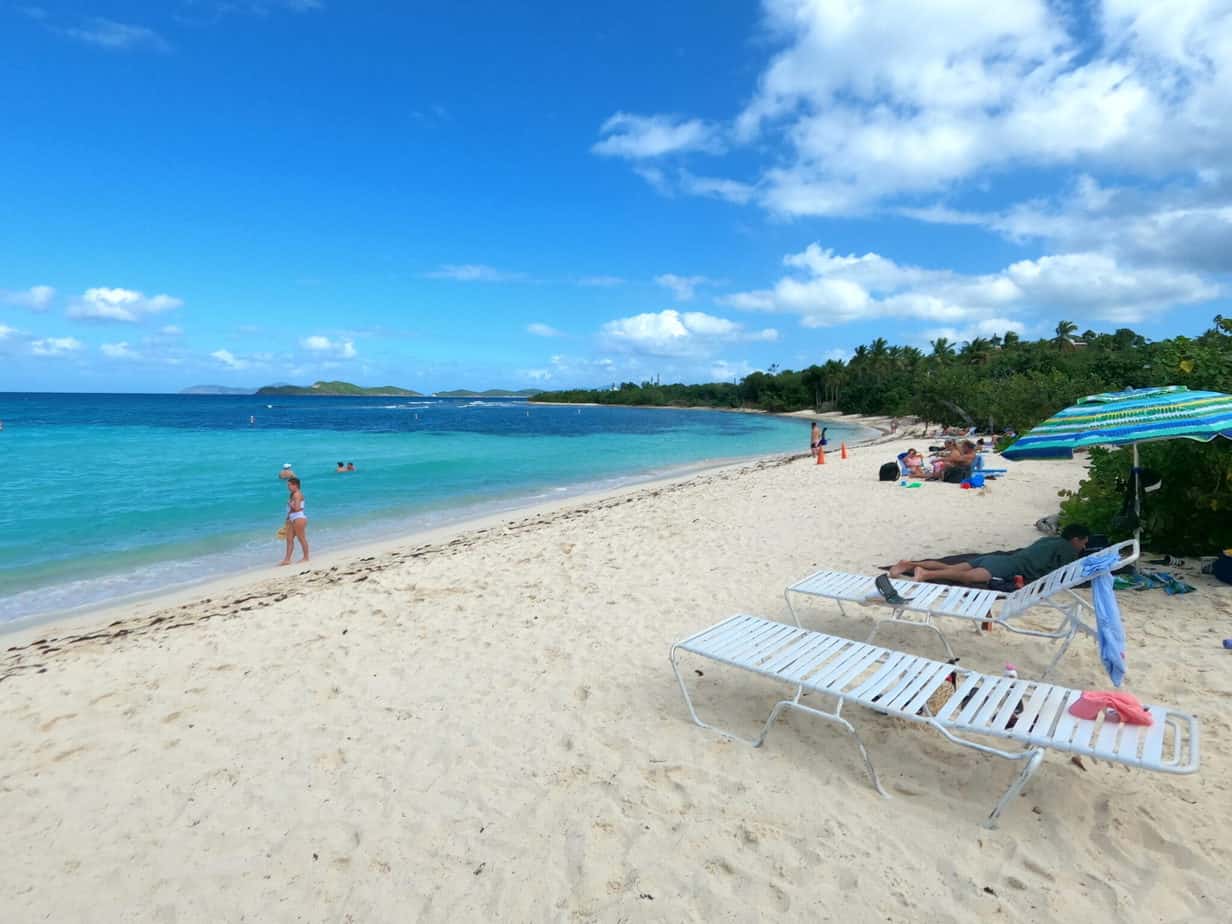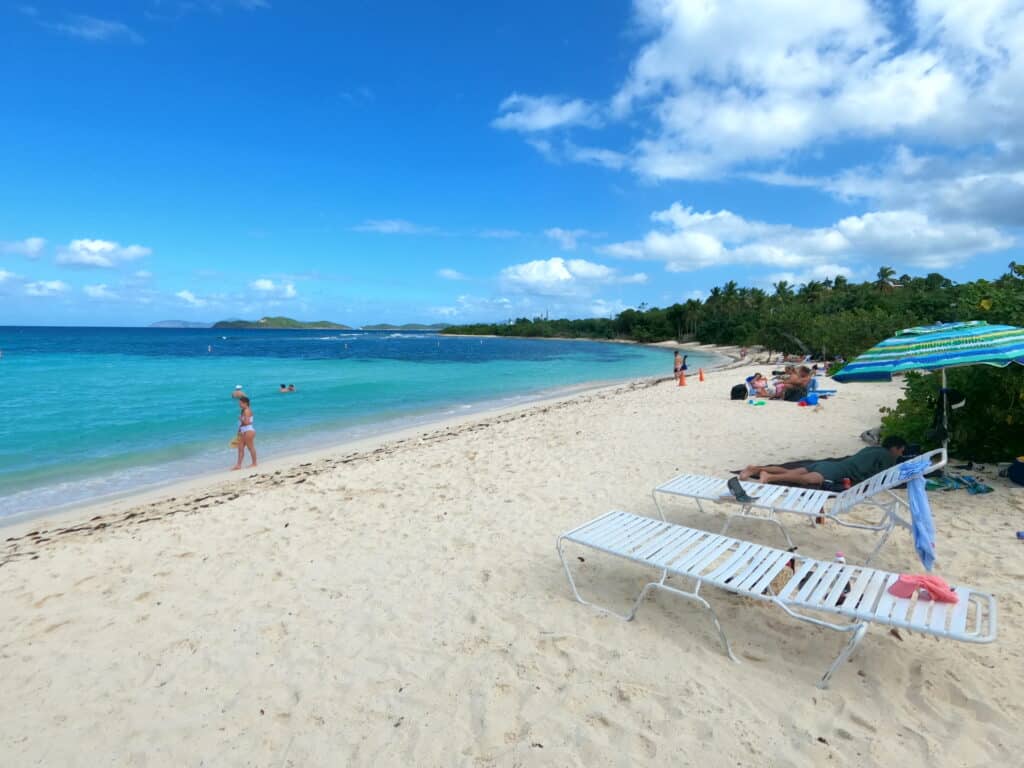 Mountain Top Hike Followed by a Picnic on the Beach
So you've seen the ocean from the sky, explored the underwater world, and tasted the delectable Caribbean cuisine. Now it's time to venture into the jungle landscape and embark on a hike. While some of us may not find a hike that enticing, there are many gentle hikes to opt for, as well.
St. Thomas boasts beautiful walking and hiking trails, like the Magen's Bay Beach Trail, or the Hike to Mermaid's Chair, that show off spectacular views of the water and equally spectacular views of the green nature. Spend some quality time together appreciating the scenery and stopping for some exceptional photo opportunities.
End your hike by picnicing on the beach or enjoying one of St. Thomas's fantastic beach bars like the one at Secret Harbour that is popular for enjoying sundowners.
Wander St. Peter Great House and Botanical Gardens
Nestled in the hilltops of St. Thomas is the St. Peter Great House and Botanical Gardens. The house that sits here was constructed in the 1800s serving as a plantation house. Today, the immaculate grounds can be toured and viewers can gaze above the peaks from the observation deck.
As well as admiring the classic West Indies architecture, visitors can embark on a nature trail and walk through the lush botanical gardens. The gardens exhibit 150 species of Caribbean plants and fruits and 20 species of orchid flowers.
Allow yourself at least an hour to tour the grounds and discover the fish ponds. From the observation tower, you can spot as many as 14 other U.S. and British Virgin Islands.
Once you've had your fun in the gardens, it's worth dining at the on-site restaurant. The Blue Orchid restaurant overlooks the alluring Caribbean ocean and neighboring islands, so try to get there for an early sunset. You'll be treated with a globally inspired cuisine that's packed with flavor.
Spa Treatment at a St. Thomas Honeymoon Resort
The island is popular amongst honeymooners, and resorts are well aware of this, so they've catered their services with lovers' needs in mind.Resorts like Margaritaville and The Ritz-Carlton offer spa treatments and wellness experiences designed for couples.
Your resort may offer treatments such as couples massages, essential oil experiences, or rejuvenating seaweed wraps.
If you're worried that your resort doesn't feature St. Thomas honeymoon packages that include treatments, many of the others allow treatments to be booked regardless of you being a guest or not.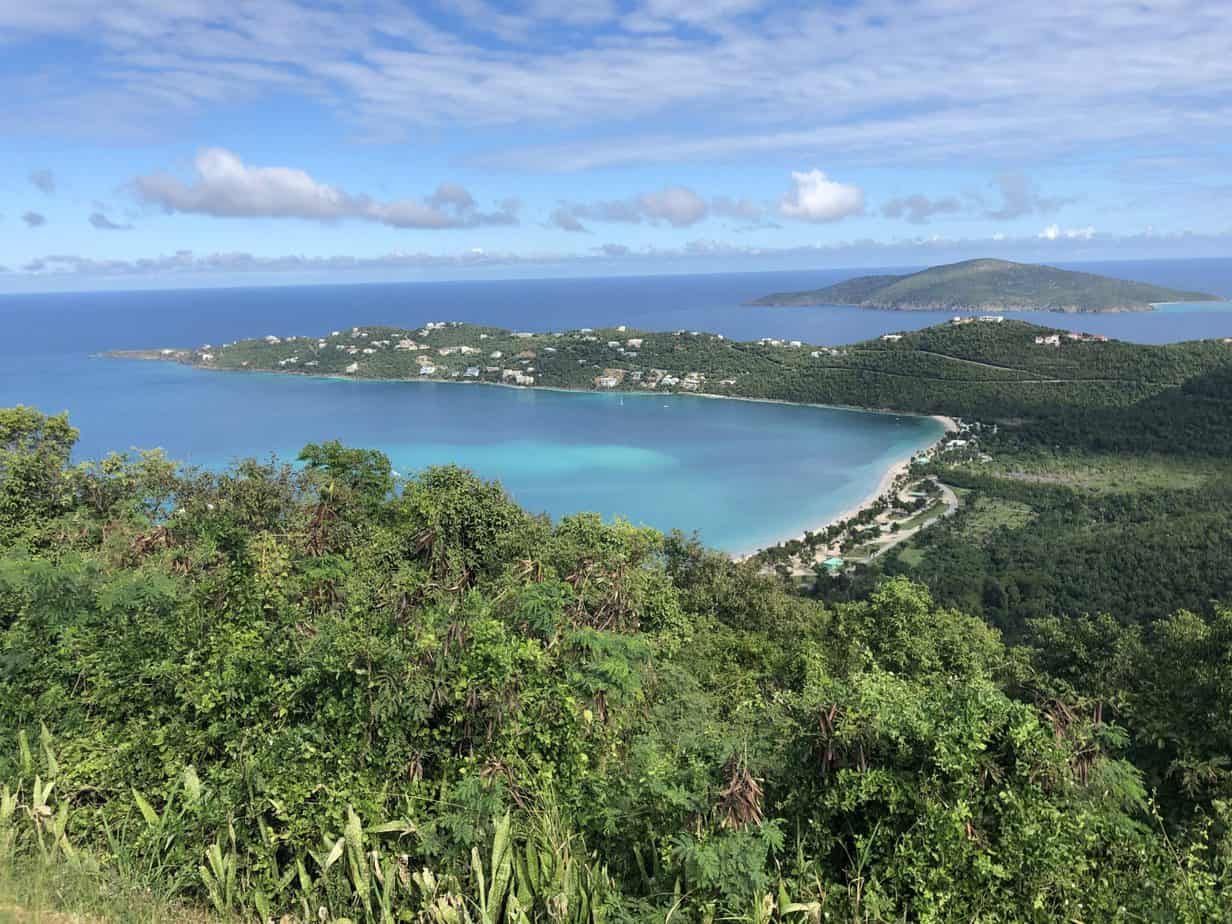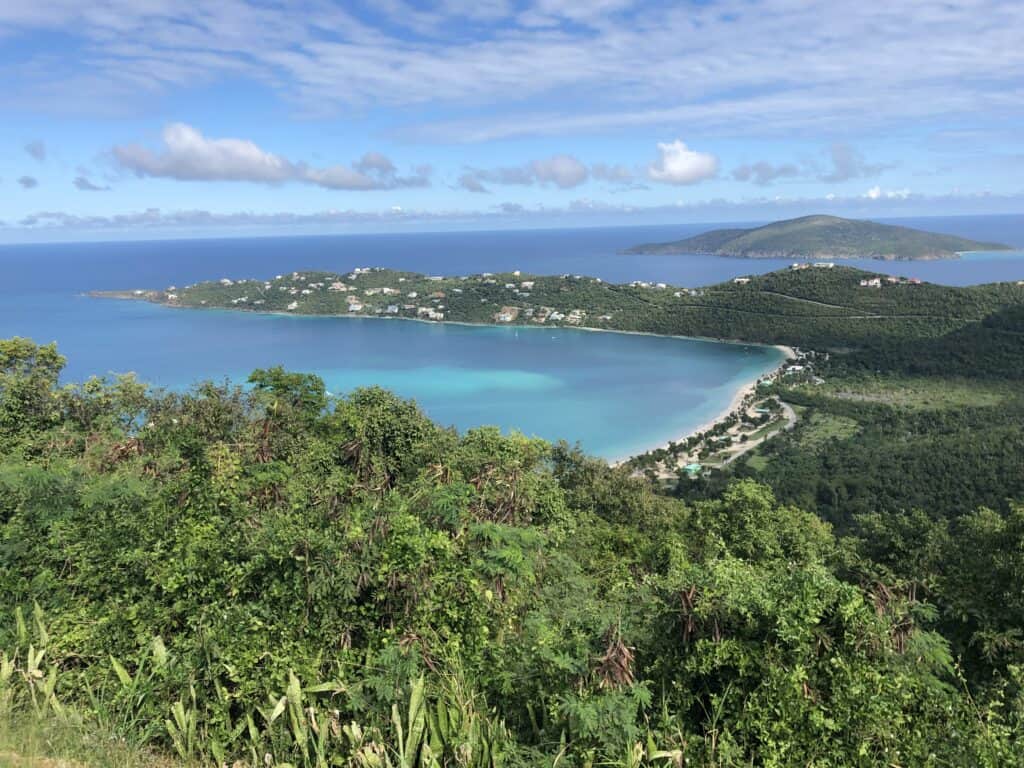 Planning a St. Thomas Romantic Getaway: The Basics
St. Thomas receives thousands of visitors each year, and of course, it would. It's absolutely beautiful and just a close journey from the states. Exquisite sunsets, magical waters, and dazzling landscapes can make you fall in love all over again.
If you're conjuring up images of a romantic getaway together, consider St. Thomas as your next dream destination. Here's what you should know about this tiny, idyllic location.
Best Time for a Couples Stay or Honeymoon in St. Thomas
Part of the reason St. Thomas is such a visited island is because of its subtropical climate that keeps the weather warm most of the year. However, the island does face a stormy period, sees high rainfall, and occasional hurricanes from August to November.
The most popular time to visit is December to April, where you'll almost be guaranteed superb weather. You'll have to keep in mind that because of the sunshine, there's a spike in prices and the island gets rather busy. But this adds to the fun island vibe and can make it more exciting to explore.
If crowds aren't your thing and you're looking for a little more of a quiet, low key trip for you and your partner, consider May, June, and July. You'll find fewer crowds, affordable rates, and a pleasant climate.
Getting to St. Thomas: Flight or Cruise
Thomas is well-connected to the mainland in the U.S. so finding a direct flight to the island won't be tough. Short flights from east-coast cities run regularly and fly directly to Charlotte, the capital of the island.
An alternative is to fly into Puerto Rico and take a short flight to St. Thomas, 30-minutes in total.
And if you're looking for something a bit more luxurious, cruises are always an option given that it's a popular maritime destination. Cruise line options include Holland America Line, Norwegian Cruise Line, Princess Cruises, and Carnival Cruise Line.
Things to Do on St. Thomas: Romantic Stays and Honeymoons
Honeymoon in St. Thomas and start your new life together in one of the most enchanting places on earth. Although you're both probably in love enough, it can't hurt to dose yourself up with a little more love, right?
When it comes to adventures in St.Thomas, the island features many activities that are perfect for two. With the ocean in the background, lush vegetation, and insanely good cuisines, it couldn't be more special for a couples getaway.
---
About the author, Kristin Young:
An avid hiker and snorkeling enthusiast, Kristin runs a Caribbean travel blog along with her husband, Andrew. She enjoys sharing her love of all things tropical, and hopes to inspire people to get out and explore the Caribbean, both above and below the water. You can find more information and inspiration at her website, snorkelandhike.com.
---
Read these next:
---