This post may contain affiliate links. Read our disclosure page for full details.
This piece on romantic things to do in Amsterdam is a guest post by Bianca of It's All Bee.
A city synonymous with the Red-Light District, Amsterdam may be known for its cannabis coffee shops but this beautiful capital has a romantic side to it. The beautiful and elaborate canal systems and narrow houses are oozing with charm making the city perfect for those looking for a romantic getaway for couples.
The city has everything you need for a perfect stay, whether you're visiting for several weeks or only spending a day in Amsterdam. Lovers of food can indulge in the very best Amsterdam's gastronomy has to offer, all the while taking in art and culture at many of museums and galleries with the likes of Rembrandt and Van Gogh on display.
For those looking for one of the most romantic places in Europe needn't look further than this 'Venice of the North'.
Learn Something New Together – Explore the Atmospheric City Museums
Whether your interests lie in sciences, film, music, or art there is a museum to spark interest for both parties. Nothing inspires romance more than strolling through galleries with paintings of lovers locked in passionate embrace. Even sexier is hearing your partner talk passionately about their interests. If you are all about art perhaps an afternoon at a museum of your choice where you can showcase your knowledge and interpretation of painting and just how famous works' unique brush strokes evoke emotion with subjects secure in each other's love. Most museums if not all have events and activities that allow you to delve deeper in the arts.
With museums like Van Gogh opening late into the evenings you and yours can take an evening tour and learn about famous paintings before grabbing a cocktail in the open bar to end the tour is style. If paints are not your thing then check out FOAM museum which has rotating exhibitions on world famous photography, video and multi-media artists.
For more risqué forms of art there is also a Sex, Erotic and torture museum, if your version of romance includes 65 shades of grey. With Stedelijk Museum holding the largest collection of modern and contemporary art in the whole of Netherlands, you are bound to have something that will appeal to each person's interests.
High Wine At The Dylan
You have heard of afternoon tea, well High Wine is a take on afternoon tea. Think of it as the adult version of afternoon tea. The Dylan Hotel is housed in a fashionable shopping district befitting of a place to offer a culinary delight with a slice of romance. How does snuggling up in front of a crackling fire while sipping wine perfectly matched to each course sound? Blazing fireplace, mahogany floors and silk floor-to-ceiling drapes with a love seat on either side of the fireplace create an ambiance of pure sophistication with romance at the forefront.
The food is made with seasonal and locally sourced ingredients and the indulgently paired specially selected wines that complement each course. The waiters are so knowledgeable in what is being served that it only adds in assisting you to take note of even the most subtle taste and aromas in the wine to compliment the depth of the flavours in each of the dishes.
A romantic stay in the city is not complete without a wining and dining experiences at The Dylan. The food is served from The Dylan's Michelin-starred restaurant Vinkeles. This little gem can be found with Nine Streets district of Amsterdam.
Romantic Walks Through Beautifully Lit Canals
Perhaps the most romantic things to do in Amsterdam take place at night. They say you haven't experienced the city until you have explored it on a bicycle. Well, once the sun goes down and the canals are lit up, it makes for a picture-perfect city for a romantic stroll or a cycle through. For a little break from your ride or walk, you will find that Amsterdam has a variety of spots with live music.
Places like Chicago Social Club has a half lounge and half club feel or try Bimhus, serving up jazz notes that will have lovers swept away by music, dance. Nothing invites intimate sessions better than good music.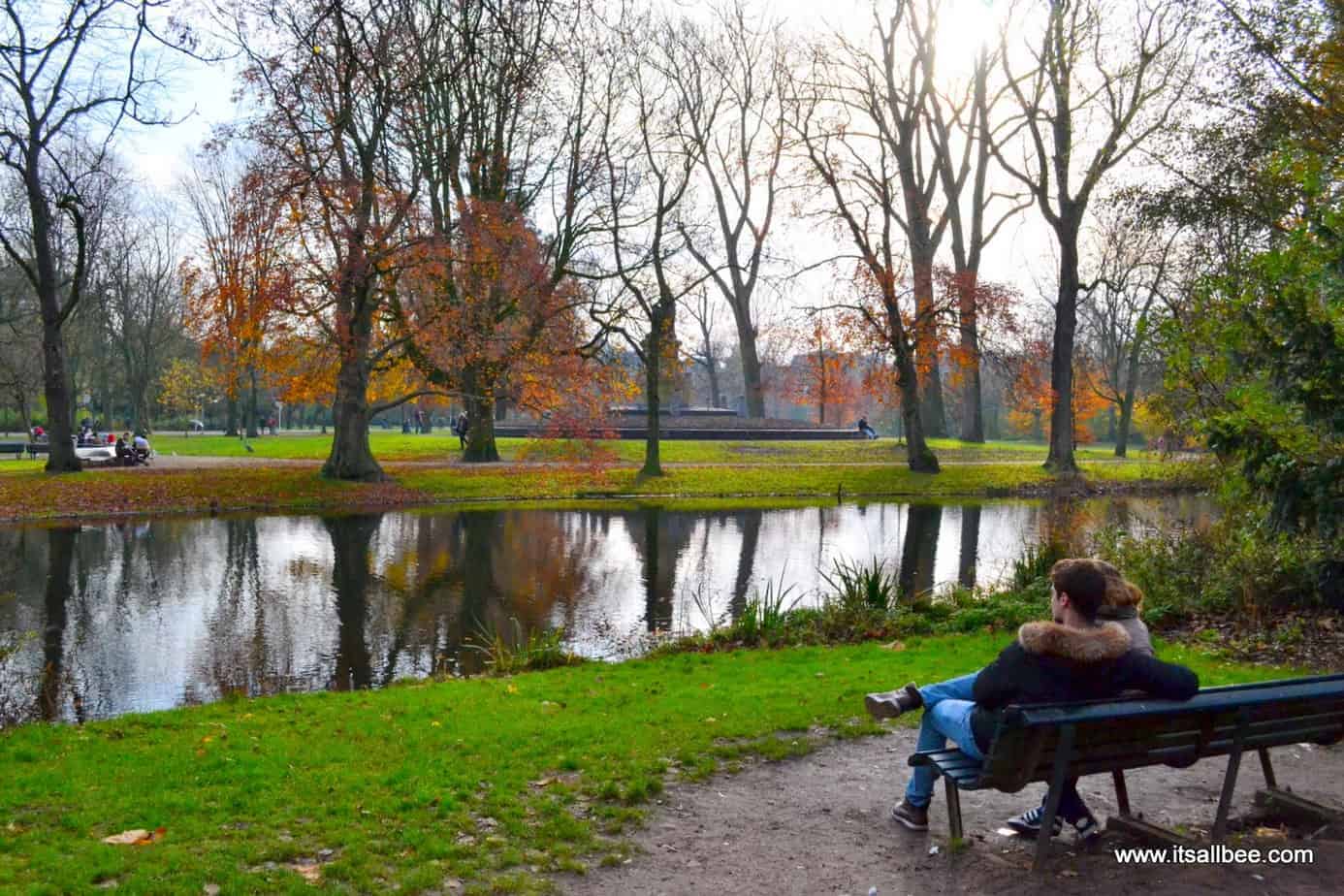 Walks in Vondel Park Before a Picnic
One cannot visit Amsterdam and not sample their lifestyle. There is just something so laid back about the city and its people. Perhaps it's a lifestyle of including cycling to their daily routines. It seems kids in Amsterdam are introduced very early to this. You will see a lot of small families cycling through the city with most taking to the parks for R&R sessions with family and friends. While locals are cycling through the city's green spaces you can join them for a romantic stroll through Vondel Park.
With more than 120 acres you can happily get lost in conversation. When the moment calls for it, you can lounge in the few cafes that are dotted around. If you are visiting between June and August you will you can settle on the grass for a picnic and let musicians serenade you will performances of classical music, pop, world music, dance and cabaret all for free! You can also grab brunch in Vondel Park.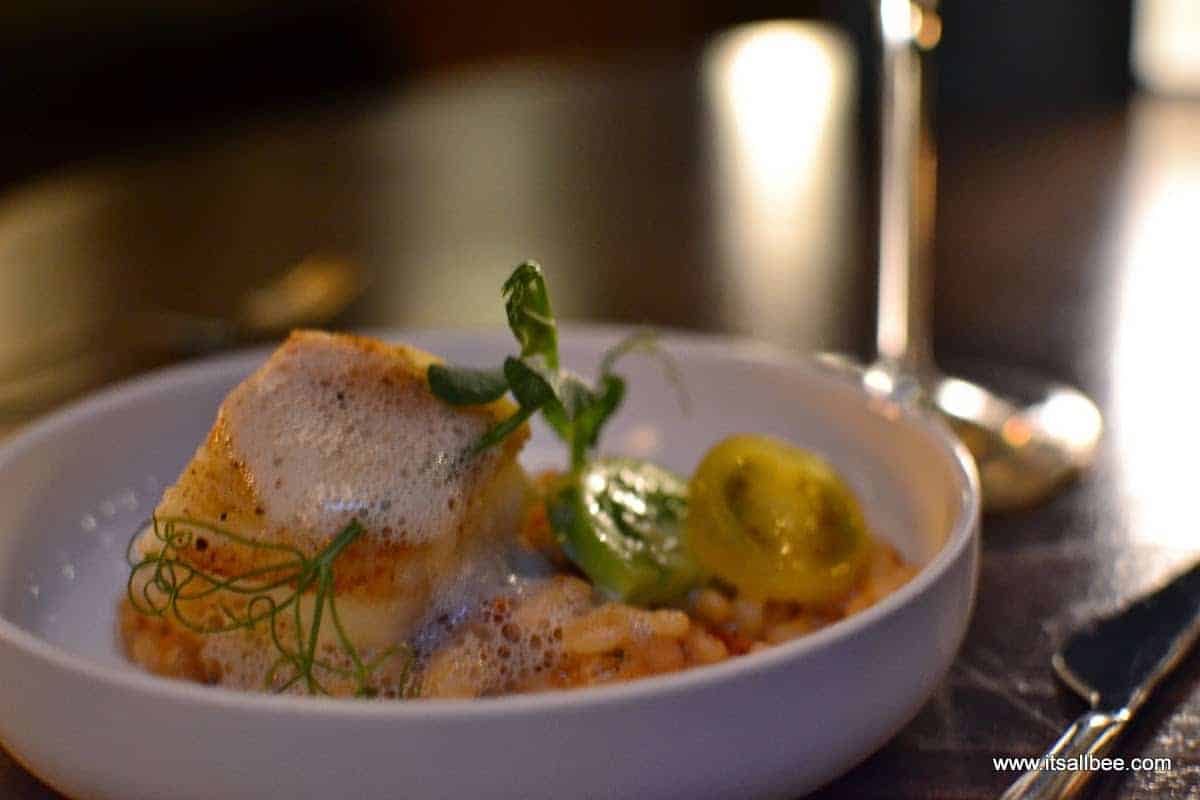 Tour The City While Sampling Food
They say the best way to man's heart is through his stomach but I think that saying goes for women too. Nothing beats sampling good food and even better when there is variety. Amsterdam is a beautiful city, event better toured while sampling great food around the city. One of the things I enjoyed was taking my boyfriend on a food tour around Amsterdam. The tour was a combination of walking and a boat cruise on the canals. Perfect for couples. Our boat seemed mostly filled with couples and honeymooners. I guess you should tell you something. A tour you need to add to your list of romantic things to do in Amsterdam is The Jordaan Food and Canals Tour. We visited a café serving up one of Amsterdam's best apple pies, we sampled Surinamese food, visited a chip and fish shop serving city's popular pickled herring, an old and history sweet shop selling salty liquorice; a Dutch favourite and a few other stops that included sampling dutch beer. On this tour you also pass by Anne Frank's house before you get on a boat to explore the canals. It is such a great way to see the city and eat through it at the same time, all the while learning more about Amsterdam and Netherlands in general.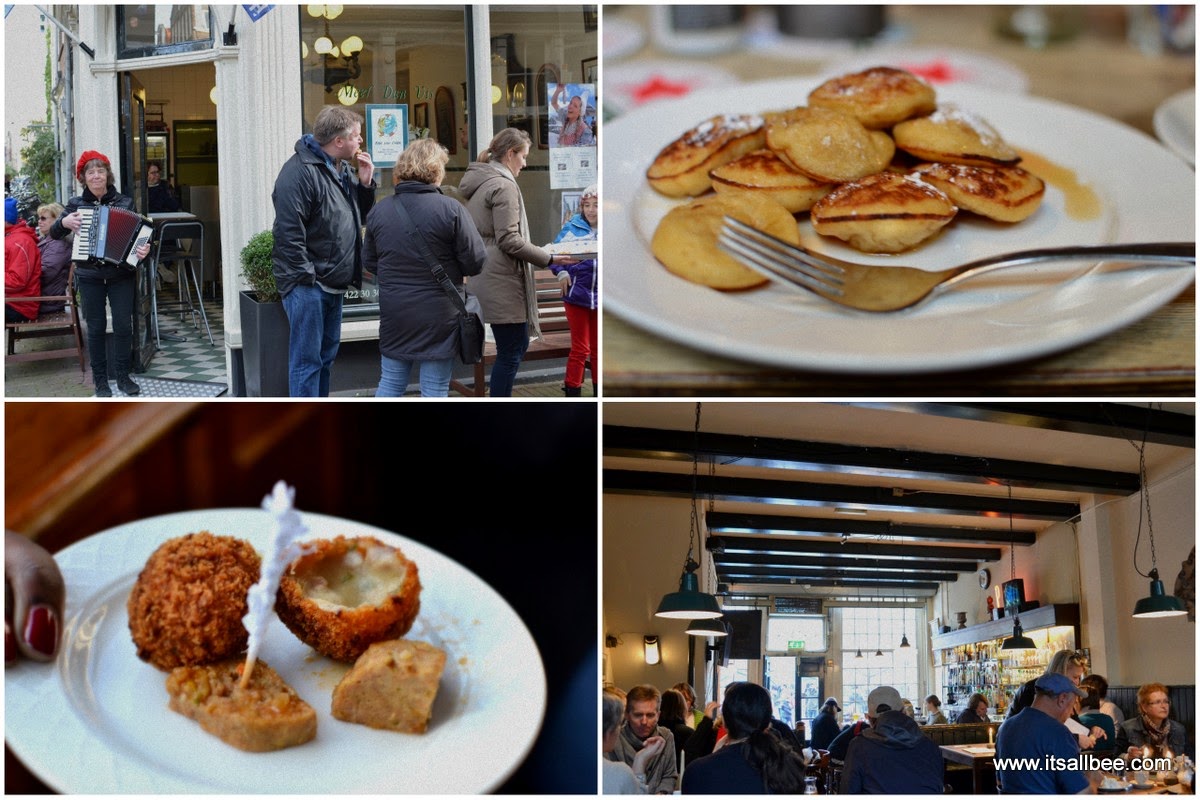 Bond Over a Cup of Coffee
After exploring the city from top to bottom, what better way to end a romantic trip than bonding over coffee. You have indulged in art, music food and all manner of R & R, the only thing left in sampling the best coffee the city has to offer. There are many cafes in Amsterdam and many that have are small and cosy feel to them, perfect for one to one conversation over tea and cake and you reminisce about your romantic experiences in this wonderful city.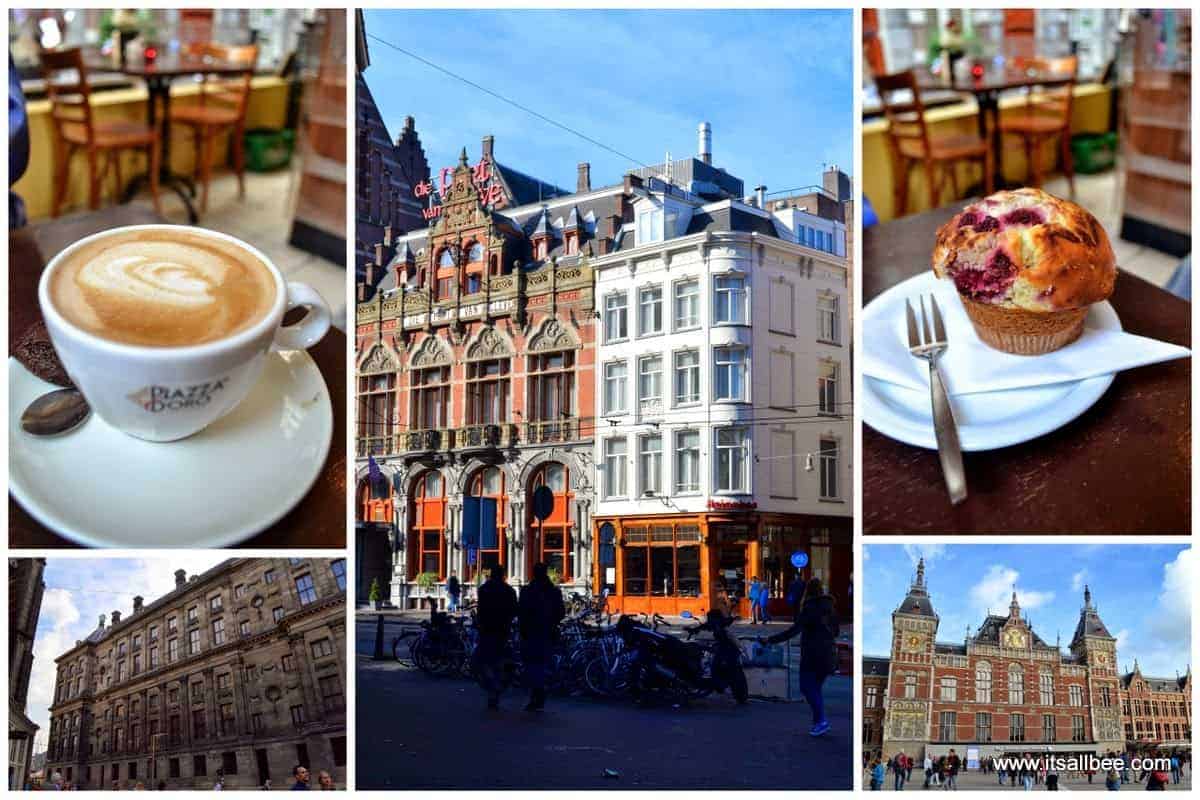 Author Bio: Bianca is a firm believer that travel doesn't have to be expensive. It also starts right from at home, so you will naturally find travel tips from both home and away on her blog. From my birth country in Zambia to my second home in London and as far and wide as Hong Kong, India, Namibia, Egypt and many parts of Europe. She love an off-grid adventure as much as she loves getting lost in city alleyways. Her blog is a gateway to all those seeking inspiration on exploring the world, whether in heels or hiking boots.
Follow Bianca on Twitter & Instagram
More to Explore: