This post may contain affiliate links. Read our disclosure page for full details.
Love and travel go hand in hand. Celebrating other adventurous couples on their journeys, is one of our favorite things. To do this regularly on the blog, we began our interview series: Love on the Road. Today, we talk with Cally & John of How Not to Sail a Boat!
Psst! Be sure to check out our guide on 20 things not to do when traveling as a couple.
When did you first start traveling together?
John and I met when I was travelling, me an avid scuba diver and him a dive supervisor on a liveaboard boat. We only got to spend three days together, but it was a memorable three days out on the Great Barrier Reef in Australia.

We didn't keep in touch, but reunited three years later when we were both leaving Australia to travel. We squeezed in one more three day adventure in Australia camping on the Great Ocean Road before he left to the Bahamas. The next thing I knew – after spending a total of six days together over the course of three years – he had plane tickets booked to meet my family in Canada.
Read our About Us page for the details. If you thought meeting the family after six days is extreme, you should see how quickly we decided to buy a sailboat together!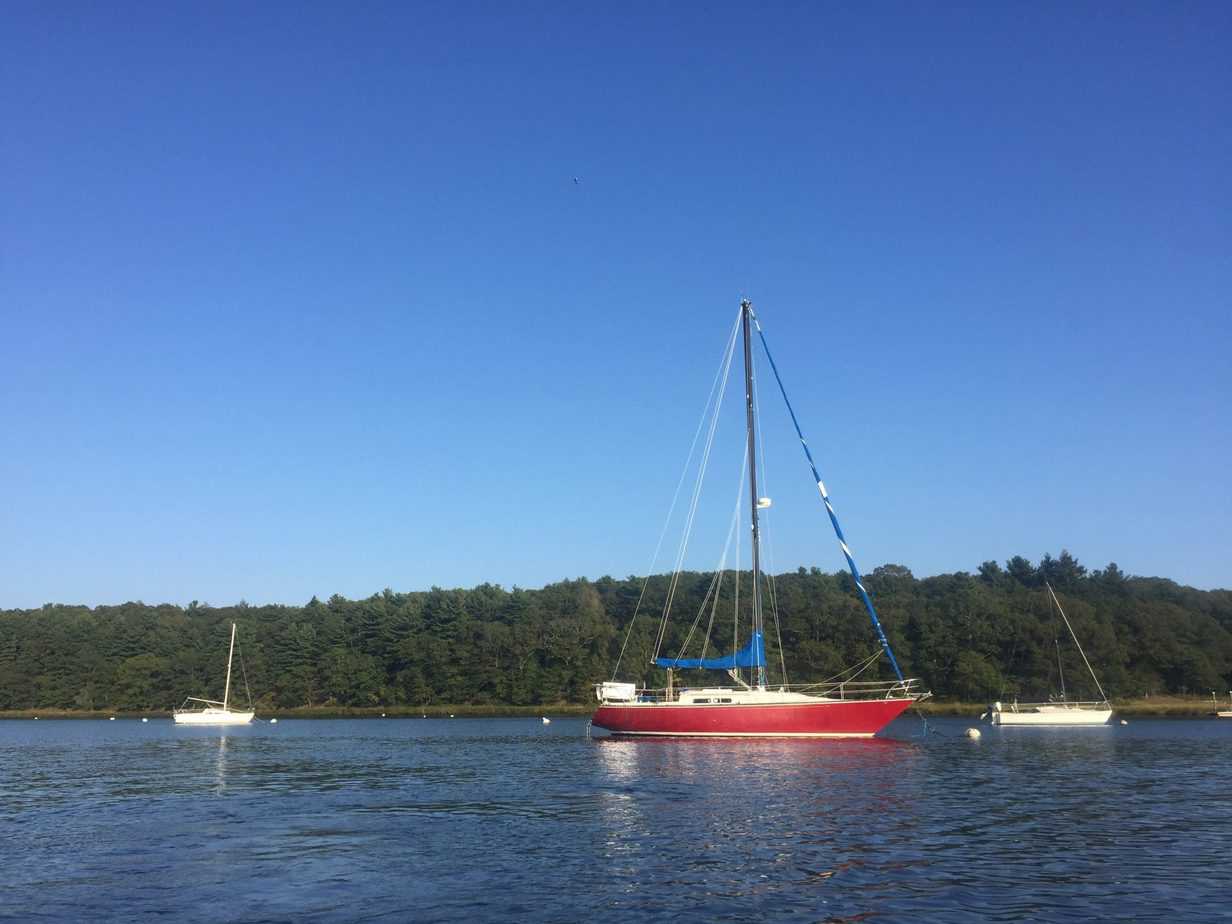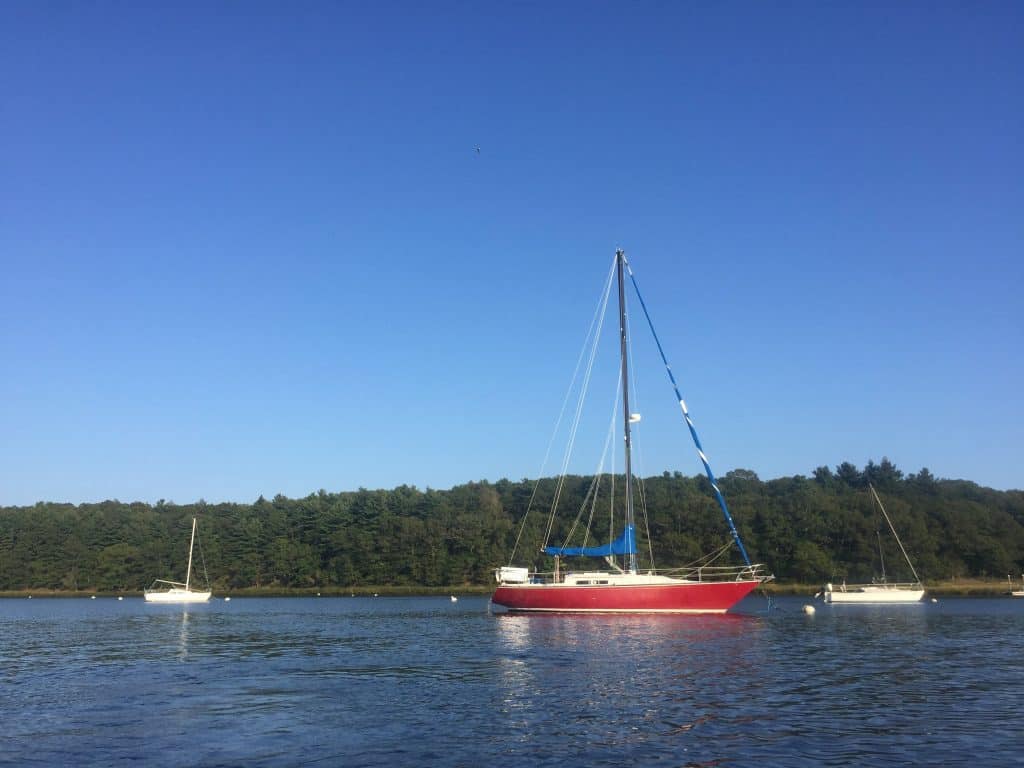 How would you describe your travel style?
I would have to say SPONTANEOUS. Shortly after reuniting on our camping trip in Australia, John and I both realized that we had a dream to spend a year sailing (despite neither of us having any real sailing experience)!

For John, it was an active plan that he was pursuing as he left for the Bahamas. For me, it was a dream that I wanted to pursue if I found the right person to do it with and I knew that I had found that person.
It did not take us long to put in an offer in on a sailboat in the United States. A 38' foot sailboat that we now consider our home!
Check out how our first few weeks in the United States went as new sailboat owners here and follow our channel if you want to watch us learn to sail as we make our way back to Australia!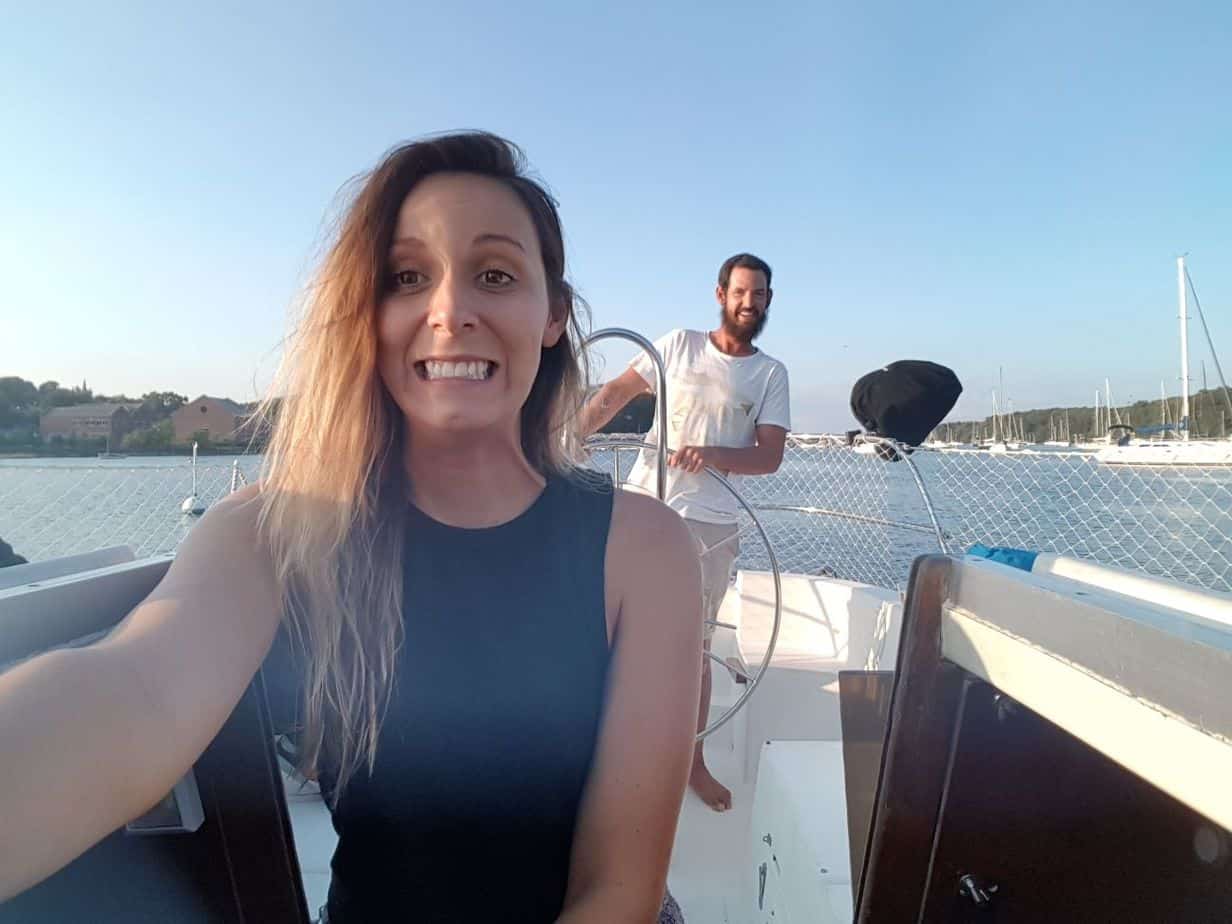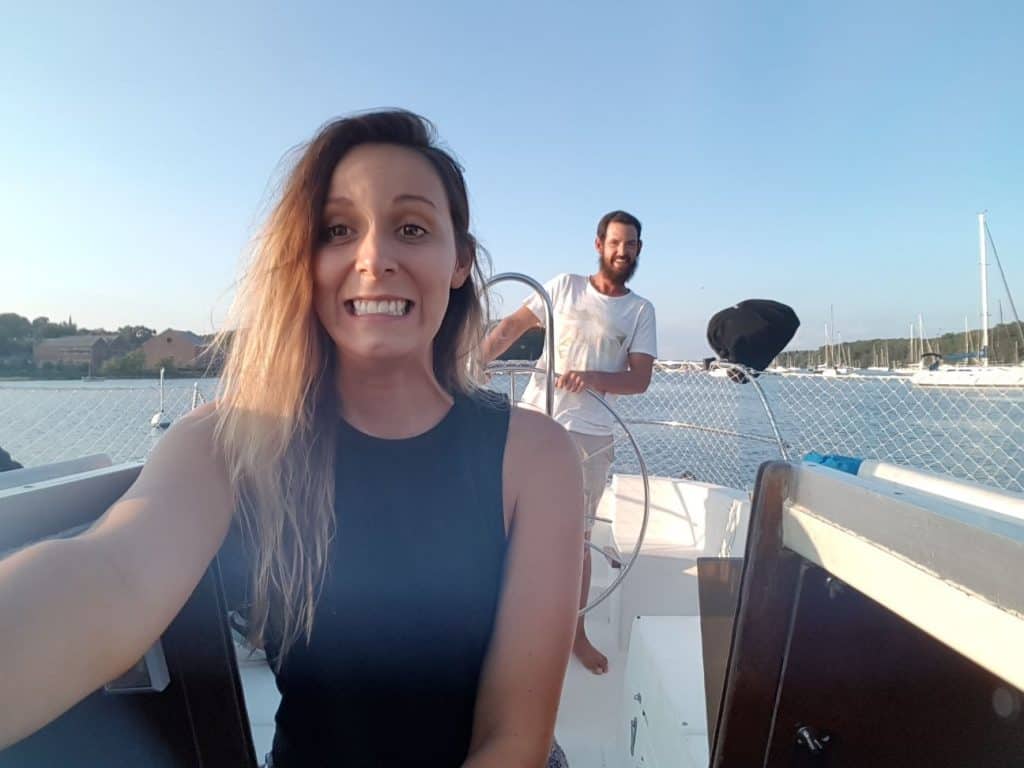 What has been the most rewarding part of traveling as a couple?

I think the fact that travelling brought us so close so quickly. Nothing can bond a couple like budgeting your travel funds, while fixing up an old sailboat in a new city after spending hardly any time together!
What has been the most challenging part of traveling as a couple?
This is probably a tie for me between two things:
First: We met while travelling and never got a chance to get to know each other's friends and lives back in Australia. We would both speak fondly of the places we lived and the people we missed but it felt like a piece of John that I did not get to experience because we were so far away.
Second: Money! Travelling on a limited budget is hard, but fixing up a sailboat on a limited budget is really hard!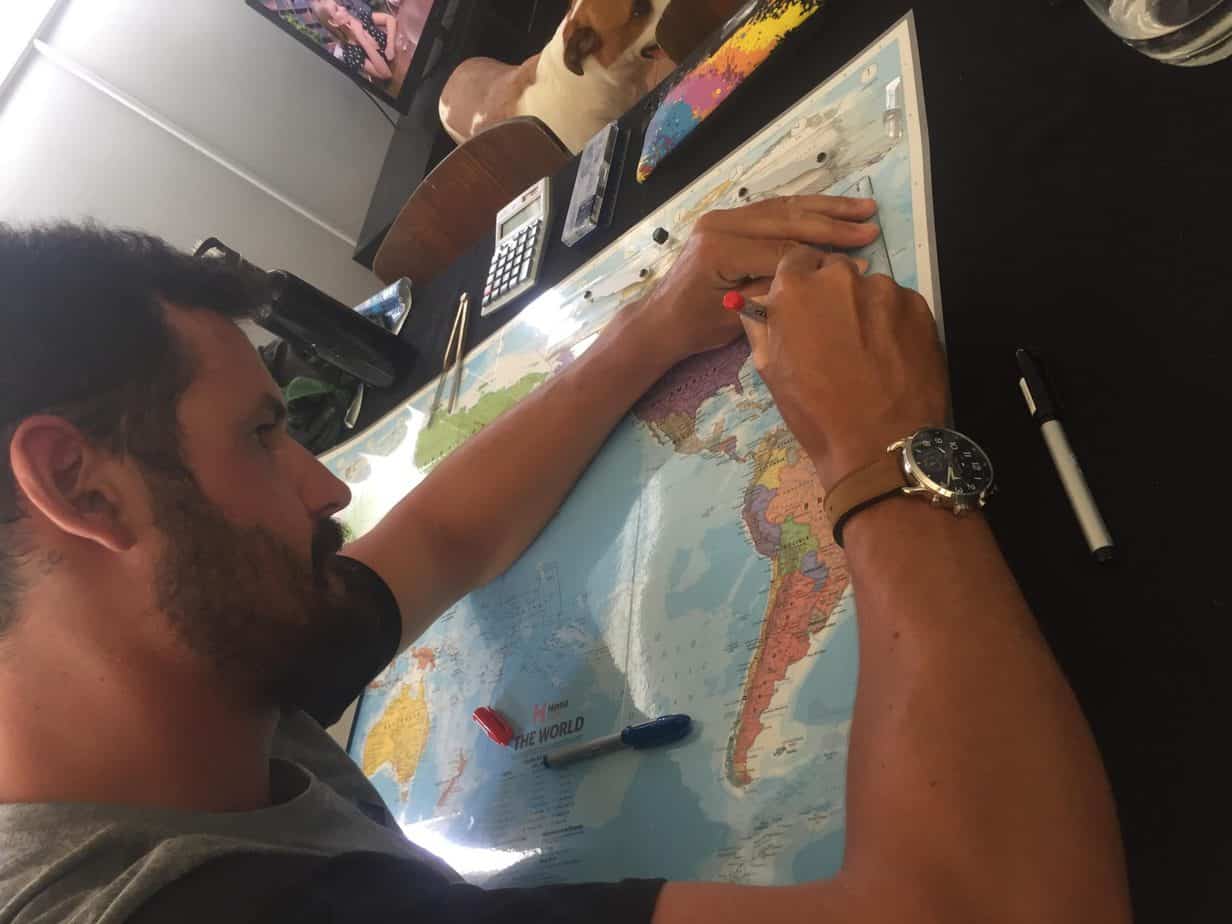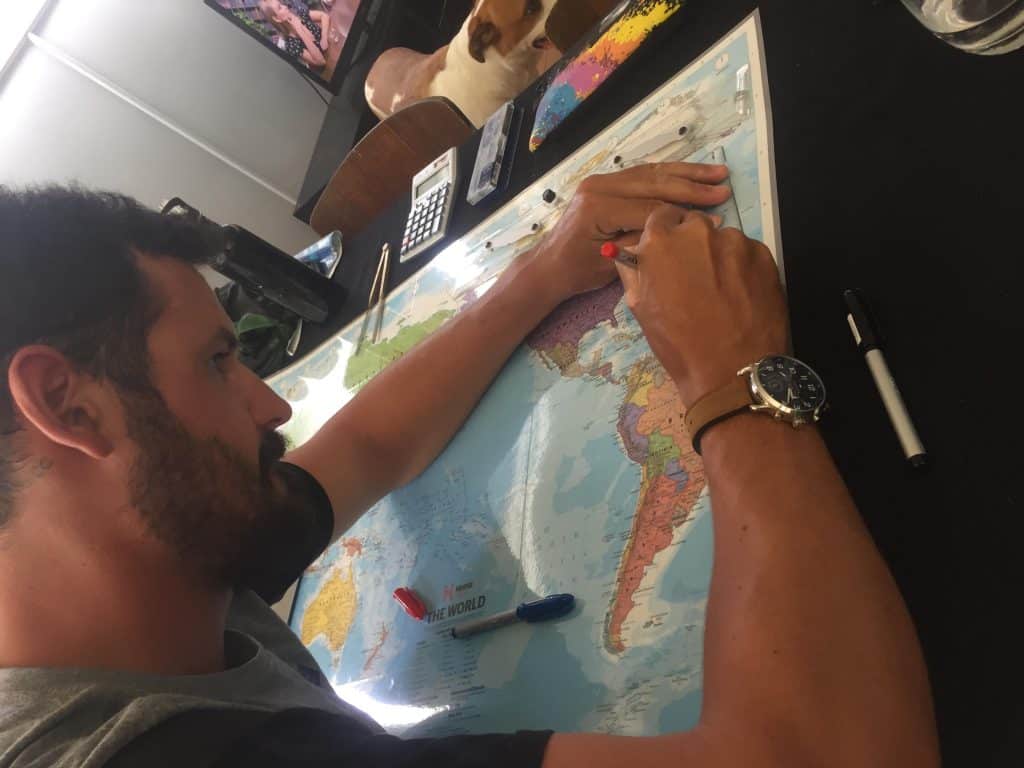 Luckily, fixing the second challenge allowed us to fix the first. We ended up putting the boat in storage for the winter and flew back to Australia to work and save some money before officially setting sail. We have since had the chance to meet all of each other's friends and family and at the moment are living in Cairns, Australia, where we first met, while we get ready to head back to the boat!
Have you ever had a fight on the road/while traveling, and how did you handle it?
I'm sure we have had fights but none that specifically come to mind. However, I can tell you we have had stressful moments and it is in these moments that you really get to see who the other person is and find out if you work well together as a team.
For us, the most memorable was during our first few days of sailing after we had fixed up the boat. We had left Rhode Island, where we bought the boat, to head south before winter. On day two we were sailing just south of Long Island, New York. The weather was not ideal with the wind a little stronger than we were used to and the waves a bit bigger.
All intimidating but manageable, until our steering broke and we lost complete control of the rudder.
You can imagine that brings on a bit of stress. You cannot help but picture a wave hitting the side of the boat and knocking you down or continuing our slow drift south east and away from land, towards the open ocean with us unable to fix the steering.
This kind of stress can bring out a really negative side in people, but John and I both kept our cool. In the end, it took us a few hours of working together while bobbing around in the ocean before we made our steering temporarily functional. Lucky for us, it only cost a few broken screwdrivers, a bit of seasickness, and a call to the US Coast Guard to find a sheltered bay to anchor and solve the problem properly.
Mostly, looking back on that day, I was impressed with how John and I handled an emergency together and how we worked as a team to solve the problem. It was definitely a time where we grew as a couple.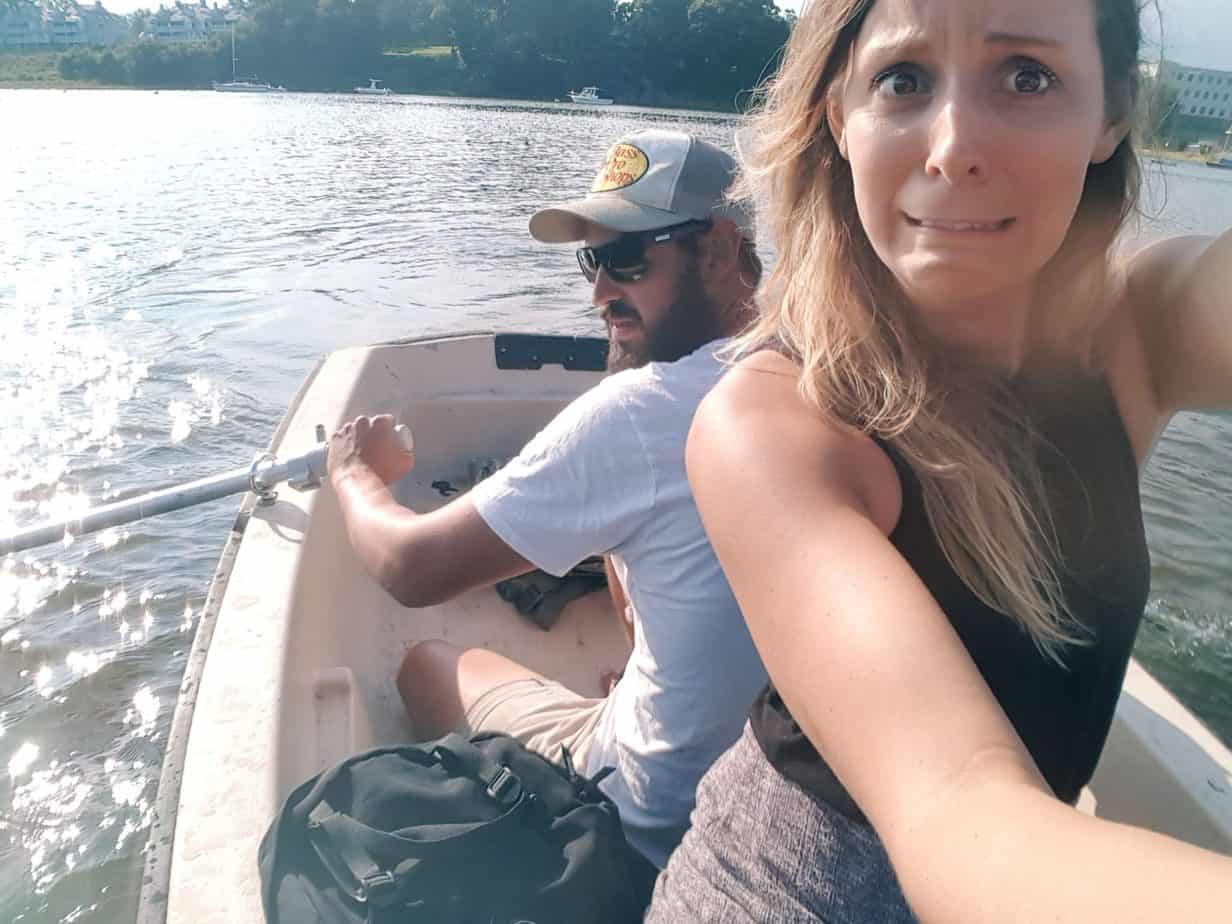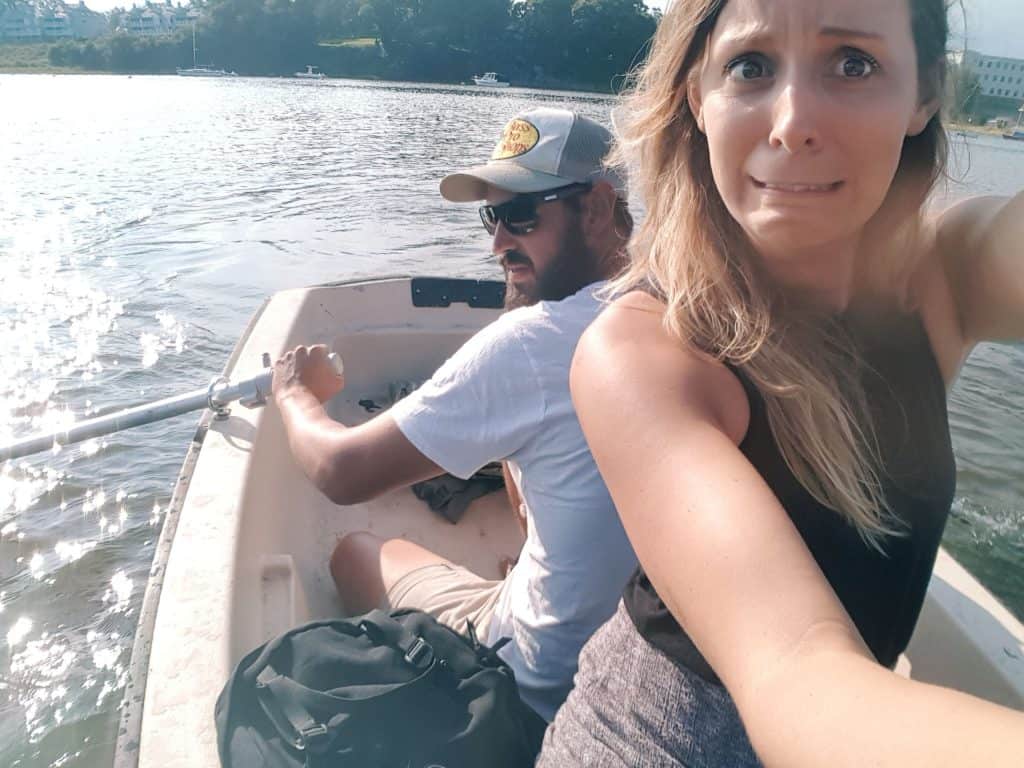 Can you share your funniest, most humorous experience traveling together?
One of my favorite memories was on John's visit to Canada.

We were at my parent's cottage and he was learning to waterski. My siblings and I all learned really young, so we slalom on one ski. When John's turn came to put on his ski's and hop in the water, he insisted that he could learn on just one ski.
I loved the confidence, but to sum up how skiing went – let's just say he got in a lot of wakeboarding time that weekend 😉
Where have you been that you would recommend as the top destination for couples travel?
I think there are endless lists of places that you would expect to be great for couples travel. And we may be biased because of the fond memories we have of buying our boat – but we would hands down recommend Rhode Island, USA.
It has cute neighborhoods like East Greenwich with the New England charm or ritzy places like Newport, an area also rich in historical significance.
The food scene is unique with a blend of local pubs to fresh seafood restaurants to high end restaurants. Not to mention, you can get lost in the selection of locally produced craft beer.
And most importantly the people are undeniably wonderful! We were 'adopted' by strangers who we now consider our surrogate parents (read our story how Cindy and Bruce reminded us the real reason we love to travel!) and despite being busy fixing the boat we managed a trip to cottage country together to go kayaking and learn how to dig for clams!
How long have you two been together?
As I write this, we have been dating for approximately ten months. This is hardly anything in the grand scheme of things, but after all the adventures we have had so far it feels like I have known John forever!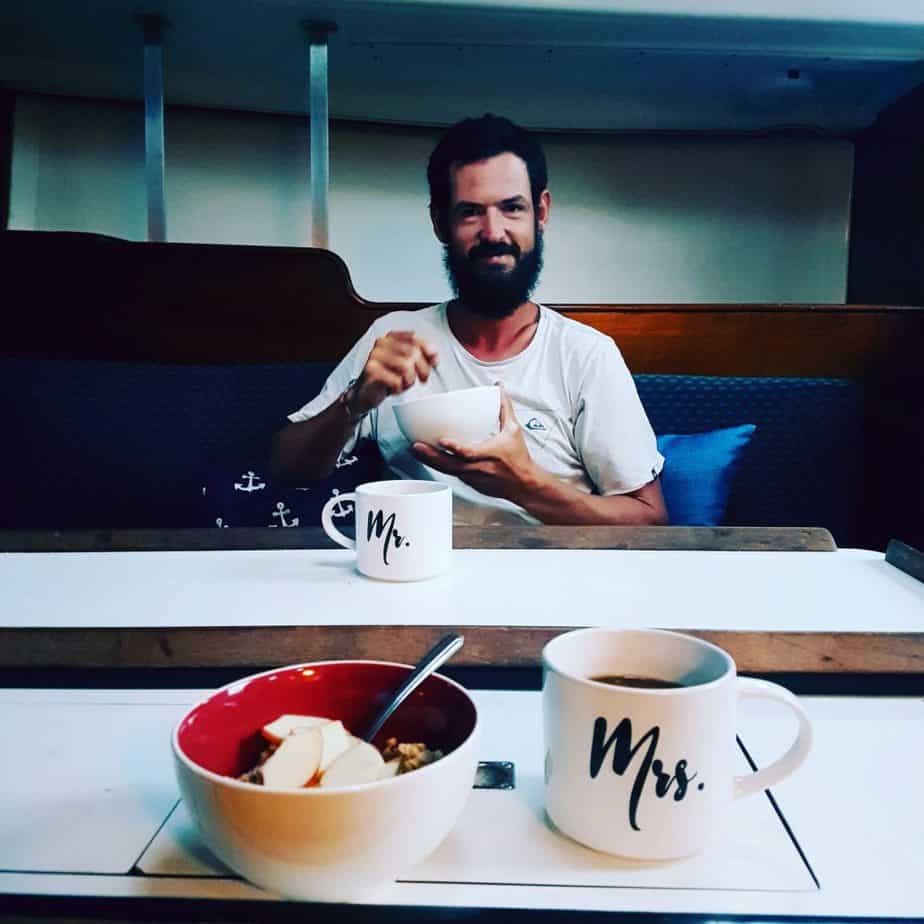 Do you think your relationship would be different if you didn't travel?
Technically, we are not travelling at the moment and our relationship feels the same regardless of what we are doing.

One of the things that I love about John is that we can make an adventure out of anything. Even while working hard to save money, we find time for a trip to a nearby waterfall or have a blast at games nights with friends!
How do you define love?
I define love as being home. No matter where John and I are, I feel as though I am home when we are together. When I am happy, he is the one that I want to celebrate with. When times are tough, he is the one that I want to comfort me.
What do you think is the glue that keeps relationships together?
Gratitude: even when I am frustrated with John, I can't help but be grateful for all of the wonderful ways that he adds to my life. It means that I stay in the present and appreciate all of the happy times and ensures that I approach any disagreement with the aim to resolve and get back to being us.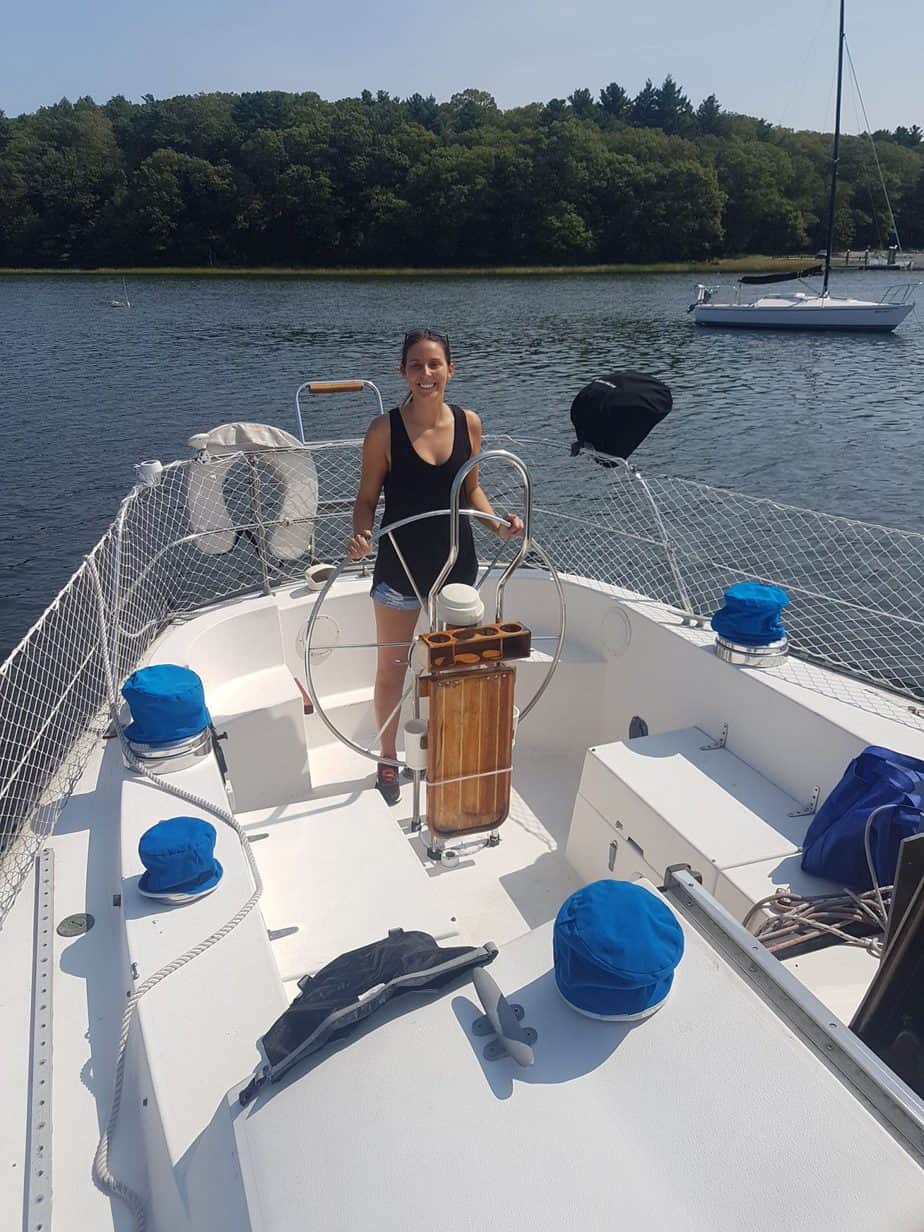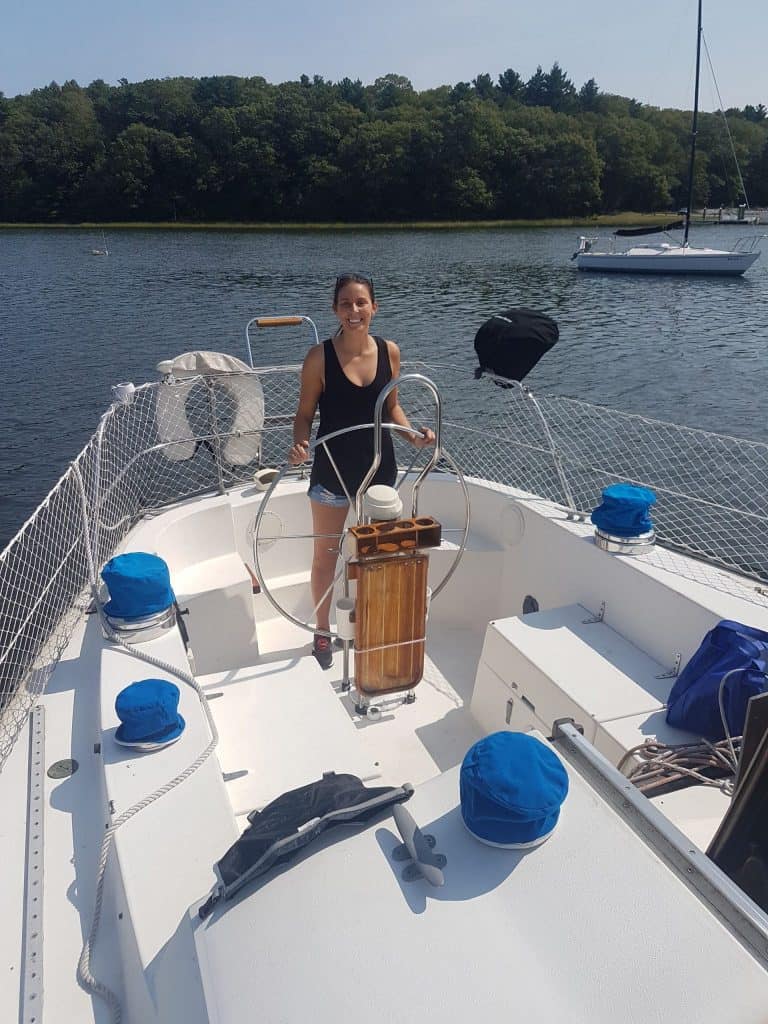 What advice do you have for couples considering traveling together?
DO IT! If you weren't meant to be together, it will become clear that much sooner and you will be on your way to finding the right person for you! If you are a good match, it will only give you more opportunities to grow as a couple, make memories and make your closer!
---
Be sure to keep up with Cally & John on social media:
---
Check out some of our other couples' interviews: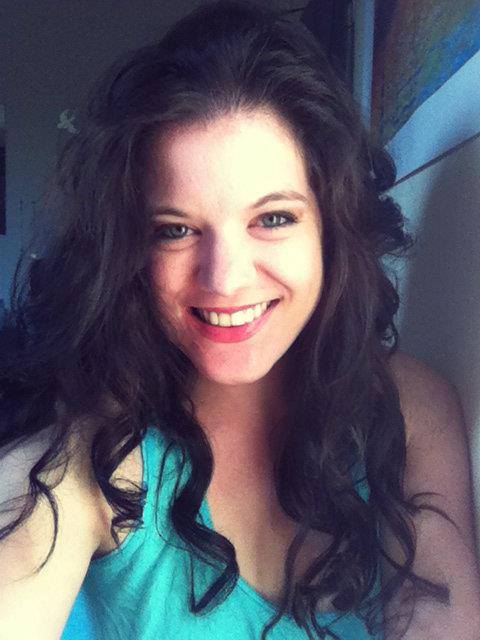 Amy Hartle is the co-founder and owner of Two Drifters, where she blogs about romantic and couples travel, relationships, honeymoons, and more. With a Master's in English and a BA in Musical Theatre, Amy loves to write quality content as well as to entertain, and she hopes to do a bit of both here on the blog! Amy is happily married to her husband Nathan, and when not working on their sites, Amy & Nathan can be found cuddling, reading, and enjoying delicious lattes.