This post may contain affiliate links. Read our disclosure page for full details.
This is the latest installment in our couples travel interview series. Love on the Road highlights adventurous duos who are experiencing the world hand in hand with a partner. Couples travel is an awesome way to explore places near and far and we love introducing you to a new pair every few weeks! Meet Amy & David of Out Chasing Stars!
Hello! Please introduce yourselves!
We are David and Amy, the owners and crew of sailing vessel Starry Horizons, our home for the past three years.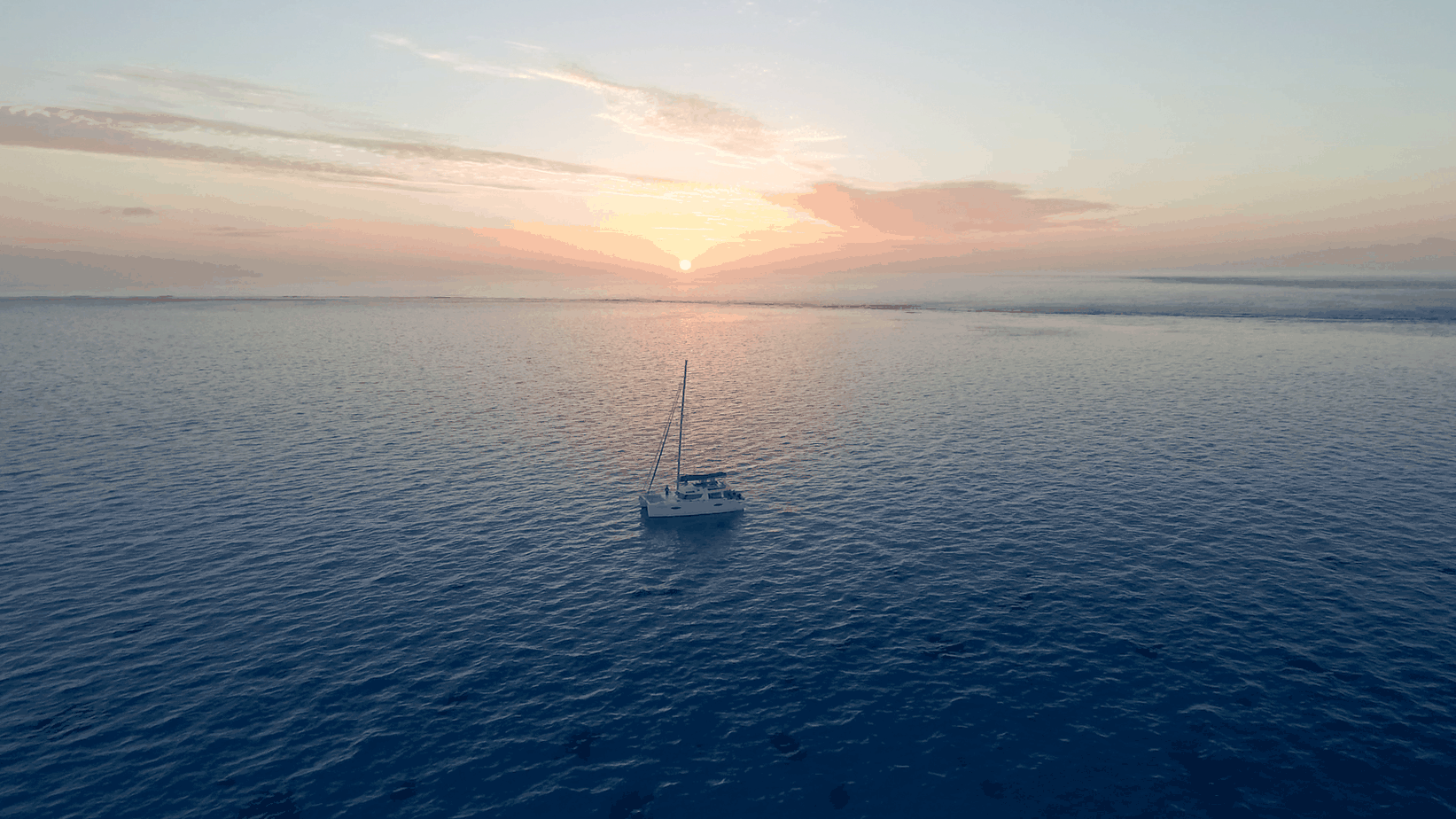 When did you first start traveling together?
On our first date, one of our big topics of conversation was traveling. David had done a study abroad in Vienna and had traveled pretty well around Europe during that time. I'd done a variety of trips with my family, including Australia, several charter boat trips, a trip to Asia, and multiple trips to Europe. We were pretty well traveled when we met. We kept that going for a few years, making trips to Europe, the Caribbean, and South Africa. But in 2014 we took our travel full time.
How would you describe your travel style?
We are full time sailing cruisers, living aboard our boat and sailing around the world. As such, we are subject to nature a lot more – wind and weather conditions dictate our schedule. But we travel slowly – we get to enjoy remote locations and have the comfort of seeing the world from our home.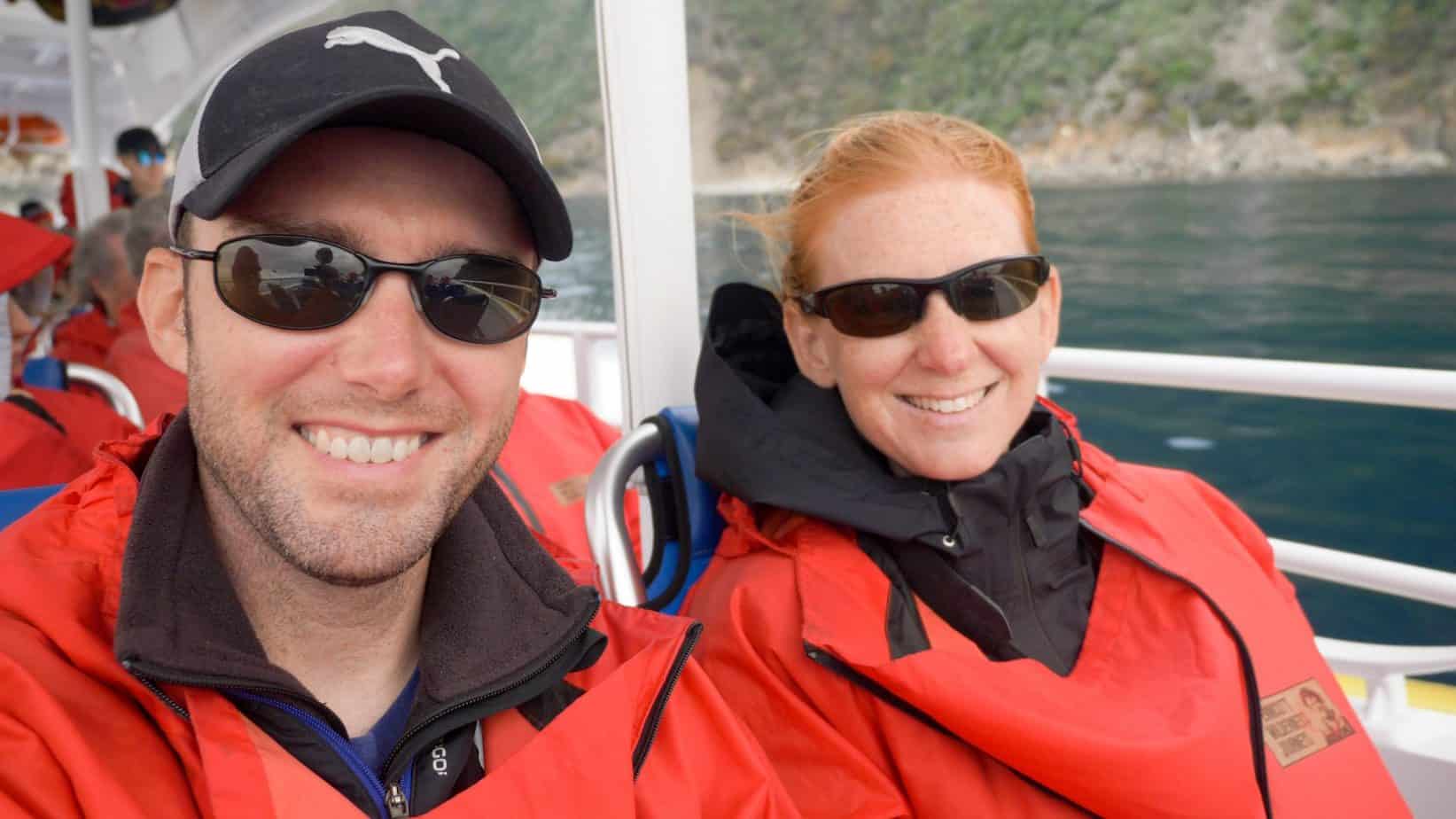 What has been the most rewarding part of traveling as a couple?
We get to experience so many amazing things together. I couldn't imagine snorkeling with whales and having to TELL David about it versus him having the experience too. We reminisce about our travel together a lot. Pretty much every week, we walk into someplace and say "doesn't this remind you of this place".
Read Next: 20 Things Not to Do When Traveling as a Couple
What has been the most challenging part of traveling as a couple?
We spend nearly 24/7 together in a small space. Although we are very similar in a lot of ways, we are different in particular ways too. When someone gets upset, frustrated, or antsy there's not enough space to get away from each other and recover.
Have you ever had a fight on the road/while traveling, and how did you handle it?
One of our biggest issues in the beginning was dividing up responsibilities for certain projects or parts of our lives. While David was planning this massive trip, I was more focused on selling my business. It meant that I was behind the curve on being an equal partner in our work. It was very frustrating for me because I lacked skills or knowledge to pull my weight. We got through that by David being very encouraging to help me grow. We had good discussions and both worked to give me projects that stretched my skills.
Can you share your funniest, most humorous experience traveling together?
Flying fish always give us a good laugh on passage. Sometimes we find them on deck, dried out from the elements, or sometimes we hear them hit the boat at night and we have to hunt them down and throw them back. It's amazing how high they can jump though.
One night, my watch was almost over and I was sitting down to write the log book at 2 am. Suddenly, a flying fish came barreling through our open hatch! I squealed, obviously, and had to catch the thing as it flopped around the main salon. I grabbed it, walked out and tossed it overboard, with no small amount of shrieking. Even though I cut up the fish we catch at sea, it's totally different when you are trying to kept it alive and it's flipping out. David was just coming up on deck and thought something was really wrong. Sadly I had to clean fish scales out of our main salon for days afterwards.
Where have you been that you would recommend as the top destination for couples travel?
It sounds so cliche, but Bora Bora really is just as beautiful as everyone says it is. There's plenty of hiking to do, plus the water is incredibly clear and there's tons of interesting things to swim with – sharks, manta rays, and stingrays.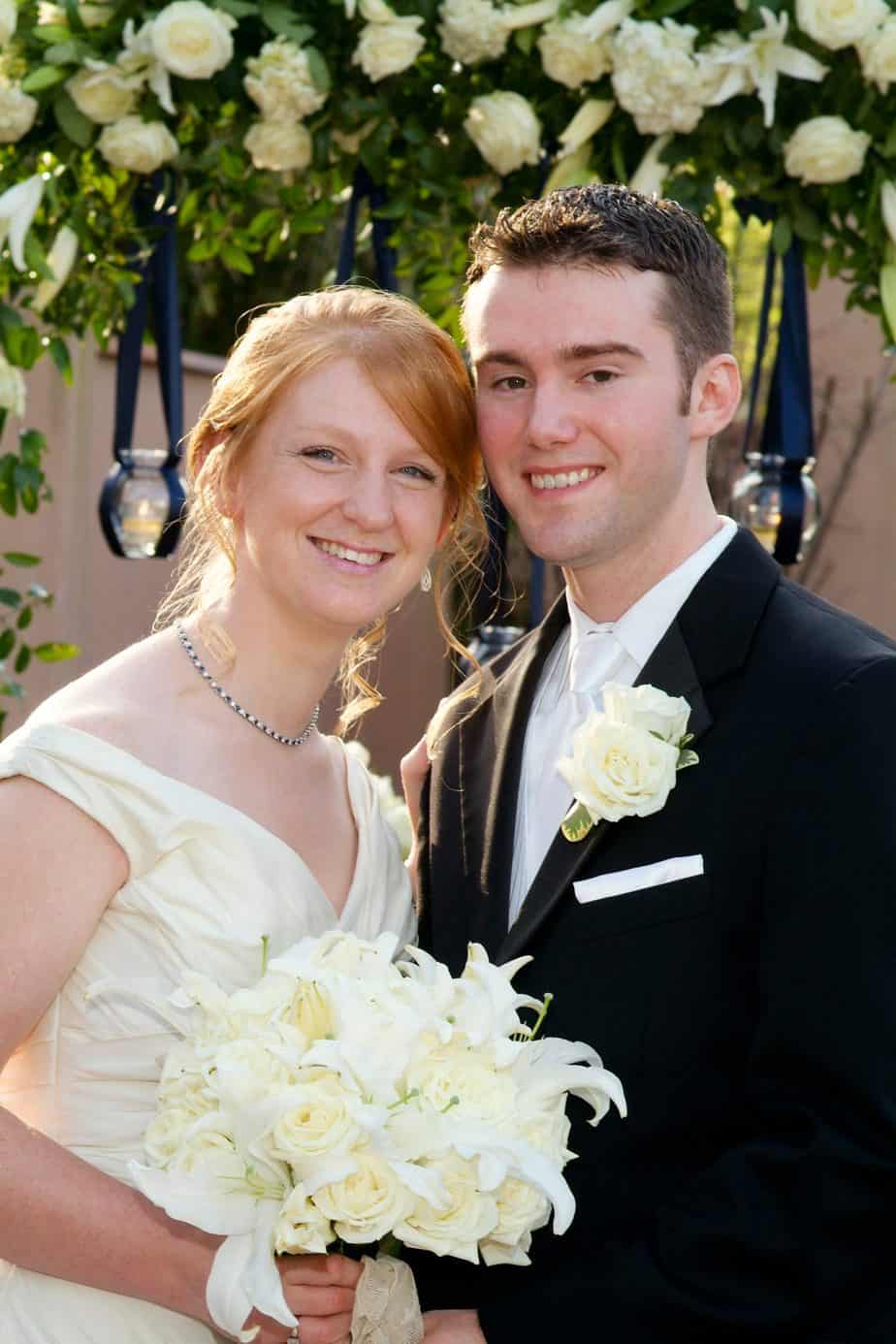 How long have you two been together?
We met in November of 2008. We married in March 2010, so we've just celebrated our 8th anniversary. We met on Match.com!
Do you think your relationship would be different if you didn't travel?
Absolutely. Our relationship is a lot stronger because of the challenges we've had while out exploring the world. Being on a boat means we have to trust each other a lot. Or lives are in each other's hands all the time.
How do you define love?
I think love is always wishing we had more time to spend together. We spend 24/7 together, but I still wish for more! Anytime we separate, for hours afterwards I'm recounting every last detail of my time while we were apart to David! Thankfully he tolerates my renditions of "on the way to the grocery store" over and over again.
What do you think is the glue that keeps relationships together?
We are both fairly goofy individuals, although I don't think our friends and family would say that. We are open to each other in a way that we've never been with anyone else. Being able to relax and be whoever you want to be around your partner is what makes us so solid. I love being able to make David laugh and vice versa.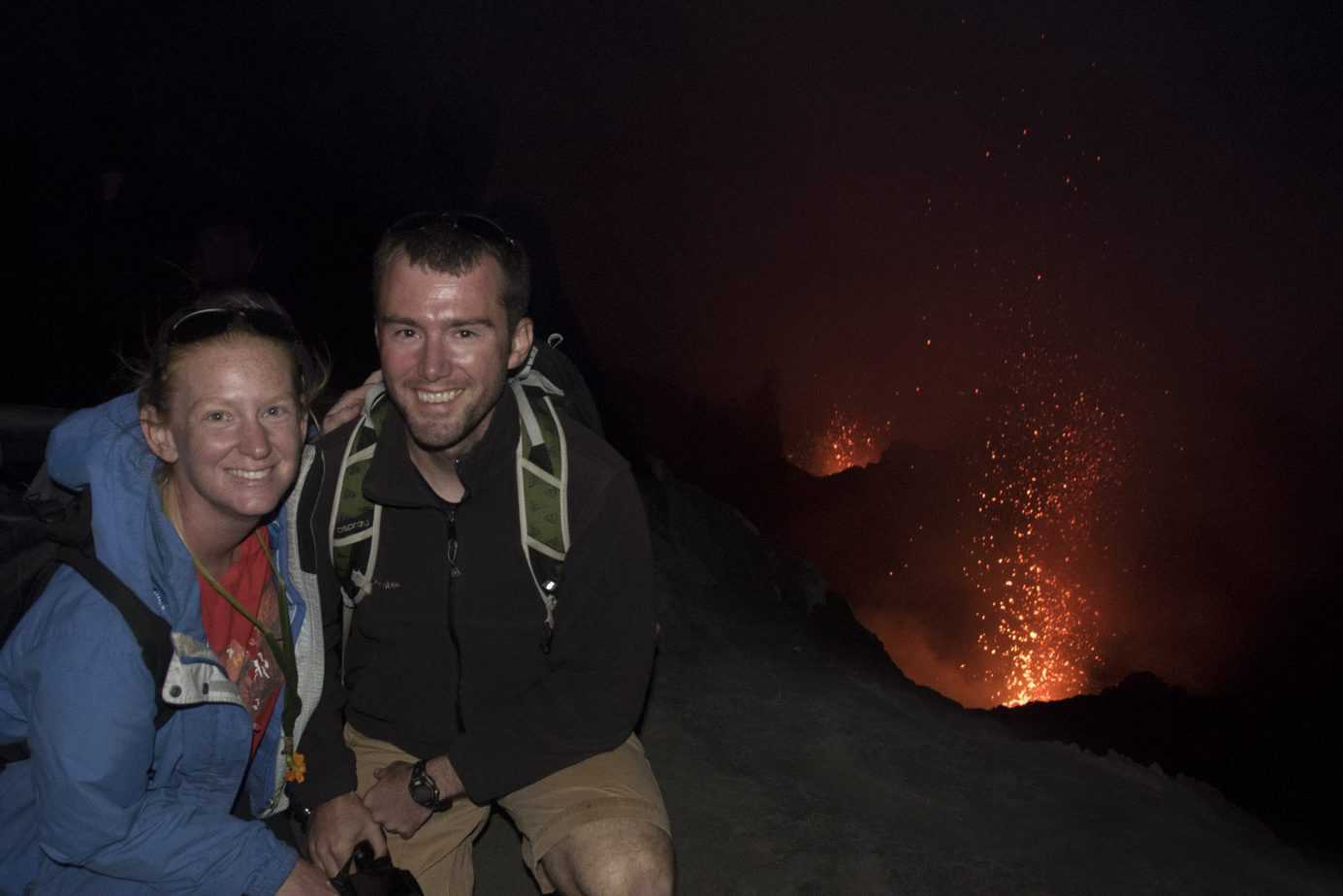 What advice do you have for couples considering traveling together?
It can be such a strain on the relationship. Be prepared that it might not work out well at all, and something's got to give – either the travel or your relationship. Traveling makes the highs and lows much more extreme. I think that if you can make it during the lowest lows out in an unknown world, you can make it anywhere!
---
Follow Amy & David's adventures on social media!
---
Check out more of our couples travel interviews: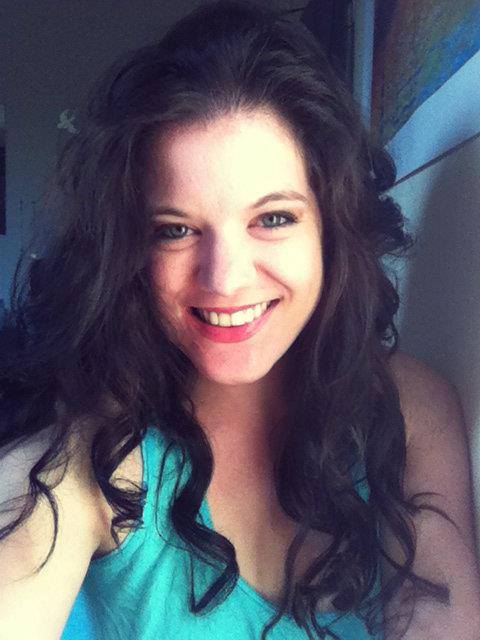 Amy Hartle is the author of Do You Love Me? How To Stop Seeking Reassurance in Relationships, a book on reassurance seeking and relationship anxiety. Both her book and this blog are born of personal experience; Amy shares expert relationship advice from the lessons learned during her own 10+ years with her husband, as well as couples travel tips and romantic getaway recommendations, all gleaned while traveling the world together.