This post may contain affiliate links. Read our disclosure page for full details.
Welcome to our couples interview series, Love on the Road. Here on Two Drifters, we love sharing the tales of other travel lovers just like us. Every story is different, and each pair approaches love, adventure, and discovery in their own special way. Meet our latest: Penny & Shawn of Globetrove!
Hello! Please introduce yourselves!
Hello everyone. It's Penny and Shawn here from Globetrove. Shawn and I are both avid travelers. We've been traveling the world one country at a time. A year ago, when we were in Vietnam we decided that we wanted to document our journey to challenge stereotypes. This was largely because we believe that everyone should see the world through their own eyes and not to through the tainted glasses that are handed out to us.
When did you first start traveling together?
Our first trip together was to Thailand. It was also our honeymoon. For me it, it was my first time out of the country. For Shawn it was his nth trip. We have really come a long way since that trip and have adjusted to each other's company really well. So well that we hesitate to head out without the other unless work demands it.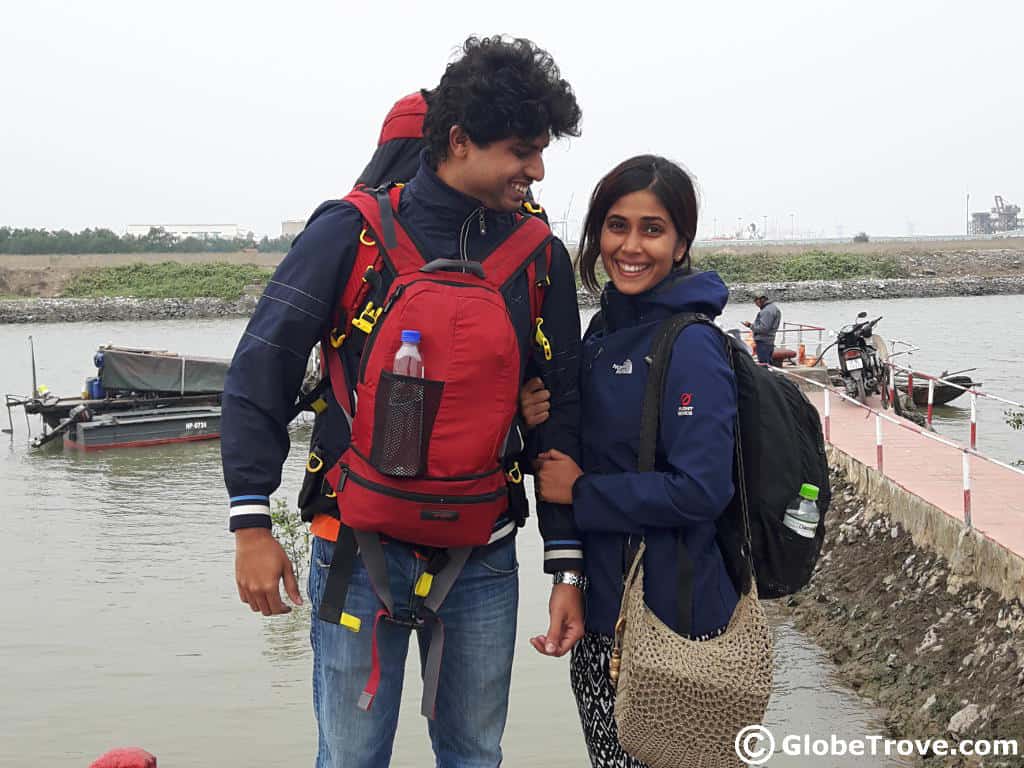 How would you describe your travel style?
We don't really have a travel style like many people out there. Our basic goal is to do what we want to. So, we set ourselves a budget and mix things up as we go. Sometimes we indulge ourselves in luxury, sometimes a backpack is all we have. What we do really believe in is collecting experiences. At the end of the day, those are the souvenirs we want to bring home.
Read Next: 20 Tips for Traveling as a Couple
What has been the most rewarding part of traveling as a couple?
I think that the most rewarding part of traveling is the time we spend together. All too often, life becomes a routine. Get up in the morning, head to work, a few hours of rest and then time for bed. In the hurry of life, while you are near someone, you don't really give them your full attention. If you don't then can you say that you are truly spending time with them? The more we travel, the more we realize that on those trips we are one hundred percent attentive. Well… Almost!
What has been the most challenging part of traveling as a couple?
I think that the most challenging part about traveling as a couple is finding the right balance between what both individuals like to do. It is all about compromise, but it is essential to make sure that one person doesn't compromise all the time.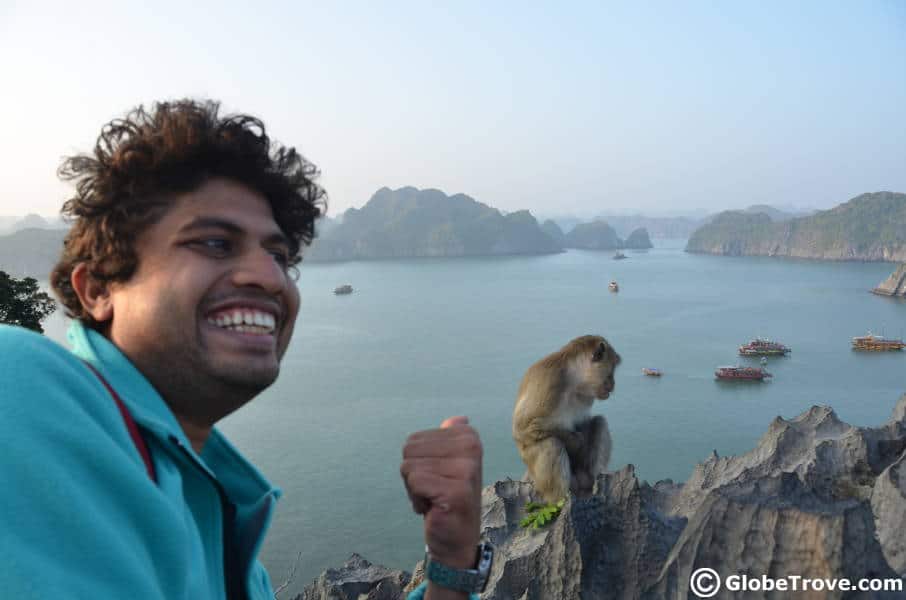 Have you ever had a fight on the road/while traveling, and how did you handle it?
We've had our fair share of disagreements on the road. There is no particular instance that comes to mind. We usually make sure that we have enough 'me' time. Once we've cooled down, we talk about it and close the topic.
Can you share your funniest, most humorous experience traveling together?
I think one of the funniest experiences that we had was on Monkey island in Vietnam. We hiked up and I waited a little away from the top. Shawn headed up and met a monkey at top. The monkey kept lunging at him. Everyone in the group kept teasing him that the monkey fancied him.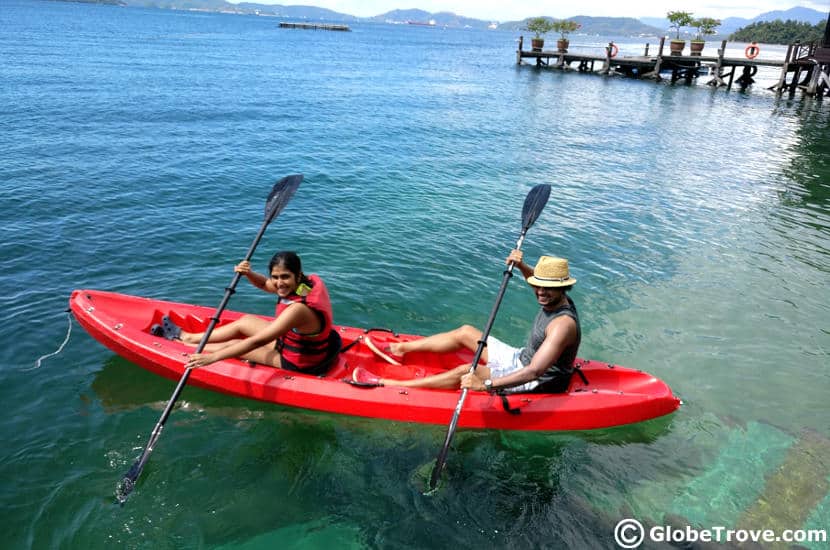 Where have you been that you would recommend as the top destination for couples travel?
The world is full of brilliant places to visit. One of our favorites was the Malaysian part of Borneo. We spent a lot of time in Kota Kinabalu. The islands were beautiful and if managed to catch one of the quieter islands then it was nothing short of perfect.
How long have you two been together?
Years seem to pass pretty fast when you are having fun. Shawn and I dated for almost four years and in May it will be four years since we got married. A total of eight years!!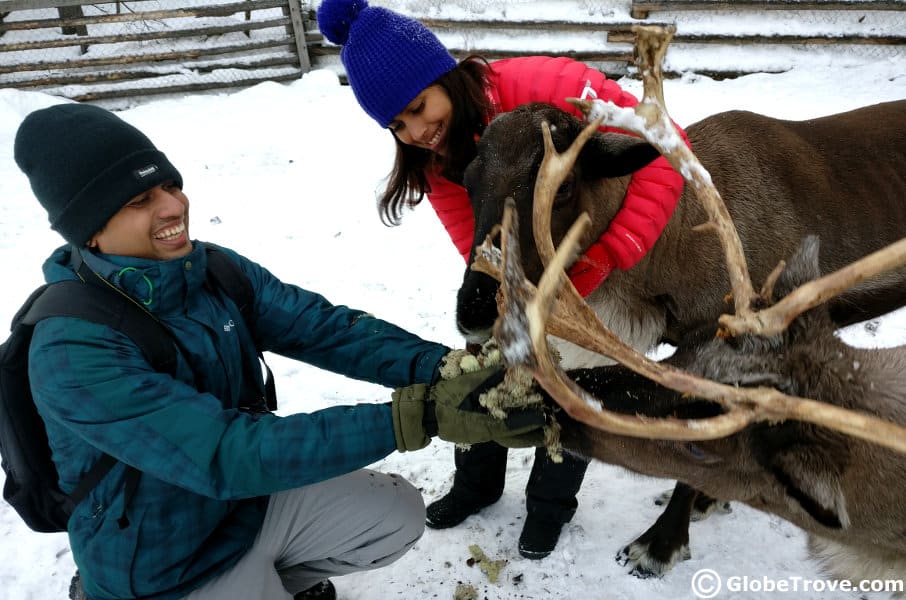 Do you think your relationship would be different if you didn't travel?
Our relationship was never based on just travel. Travel became a part of our relationship. It was one of those passions that we discovered together. Travel has brought us closer and it has taught us to value our time spent together. So yes… In a way, travel has made its impact on our relationship.
How do you define love?
I believe that love is evolving. From the crazy first few dates to the soft comfort of coming home every day to that special person. Love is in the small things in life. Its in shared experiences. Love is knowing you are accepted despite all your faults.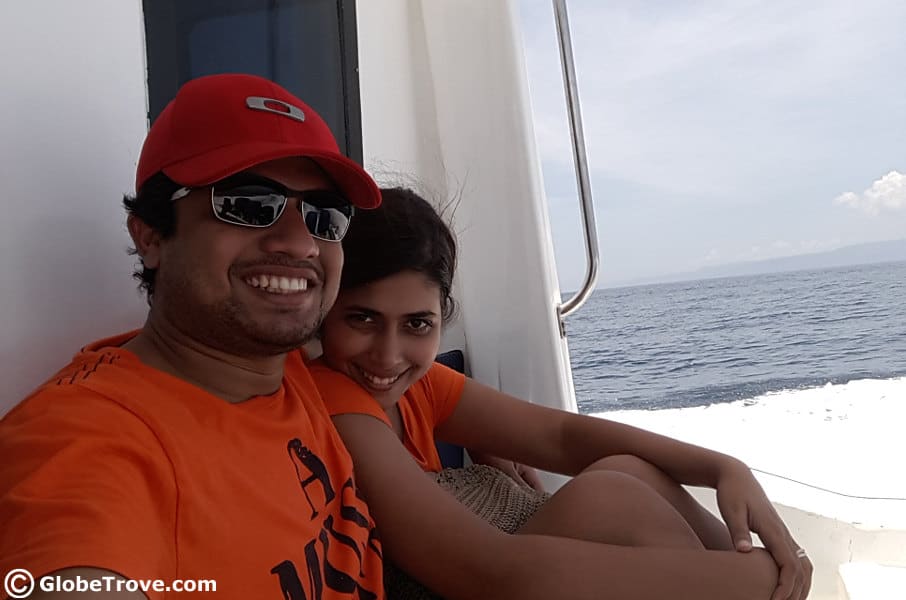 What do you think is the glue that keeps relationships together?
I think mutual respect is the glue that keeps the relationship together. We believe in each other and are willing to help each other succeed despite the sacrifices we may have to make. It is the reassurance that no matter what someone always has your back. That extends to both traveling and in day to day life.
What advice do you have for couples considering traveling together?
Traveling as a couple is an enriching experience. The more you travel together the more you learn about the other and you begin to form a routine even on the road. It also means that you are going to be in close proximity to each other for a number of days on end. Remember that everyone needs their time alone and it is no shame to tell your partner that. It is also essential to make sure that one person isn't compromising all the time. Make sure that there are activities that both people like to do. Take turns to try out things together. In the end life is all about experiences.
---
Be sure to keep up with Penny & Shawn on social media!
---
Check out more interviews with traveling couples: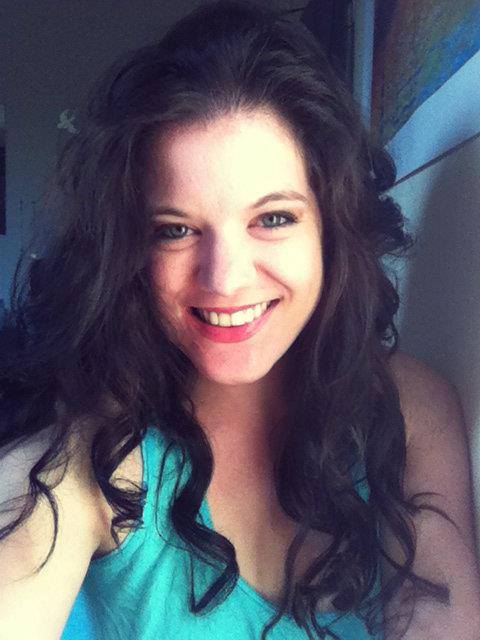 Amy Hartle is the author of Do You Love Me? How To Stop Seeking Reassurance in Relationships, a book on reassurance seeking and relationship anxiety. Both her book and this blog are born of personal experience; Amy shares expert relationship advice from the lessons learned during her own 10+ years with her husband, as well as couples travel tips and romantic getaway recommendations, all gleaned while traveling the world together.