This post may contain affiliate links. Read our disclosure page for full details.
This is the latest installment in our couples travel interview series. Love on the Road highlights adventurous duos who are experiencing the world hand in hand with a partner. Couples travel is an awesome way to explore places near and far and we love introducing you to a new pair every few weeks! Meet Meg & Lindsay of Dopes on the Road
Hello! Please introduce yourselves!
Hi, I'm Meg Cale. I'm a full time blogger. My blog Dopes on the Road focuses on travel + activism + LGBT culture.
When did you first start traveling together?
We started dating while we were long distance so our very first trip was actually our first date. We went to a botanical garden in Philly, after that trip we used to meet in cities around the country for weekend dates because we didn't live in the same area. Without meaning to we built a relationship based on travel and exploration.
How would you describe your travel style?
Honestly, each trip is a bit different. We've done everything from New York City glitz to backpacking across South America. We tend to do a bit of adventure based travel and a bit of luxury on each of our trips. We usually avoid the group dorm style hostel accommodation because we're an LGBT couple and those situations are not always safe for us. Instead we opt for a private room or a midrange hotel.
What has been the most rewarding part of traveling as a couple?
We've learned to trust each other's judgement and rely on each other in ways that we never would have had to back home. Inevitably some mistake happens on each trip. While traveling there is no one else to turn to when shit hits the fan. We've learned a level of trust in each other that's unparalleled. We are very different people with different interests and travel pushes us out of our comfort zones and has forged common interests that neither one of us would have expected. Lindsay has grown to love art and I've learned to appreciate adventure based travel. It's made us stronger as a couple.
What has been the most challenging part of traveling as a couple?
Traveling brings out the best in our relationship. It always feels exciting and fun to us, even when we're traveling for long periods of time. The hardest part is probably the planning phase and picking where to go. Not because we can't agree but because there are so many places we still haven't visited. We have a constant top ten list that seems to grow and change as we check places off the list.
Have you ever had a fight on the road/while traveling, and how did you handle it?
Actually, no we haven't. Travel tends to bring out the best in us. I've heard other couples talk about how the experience broke them but for us exploring together is like healing waters.
Can you share your funniest, most humorous experience traveling together?
The closest we ever came to a real fight while on the road was when we were in Bangkok. We decided to splurge and stay at a super fancy hotel.It was the week before we were about to be separated for six months and it was well over 100 degrees in Bangkok. The hotel was lovely – except apparently the air conditioning was broken. We were on the 30th floor but it felt like we were roasting alive. Lindsay couldn't sleep at all that night and spent most of the night alternating between cold showers and trying to sleep on the cool tiles in the bathroom. I, however, had no trouble sleeping and she took that as a personal offense. It was more funny than anything else but we still joke about that awful expensive night three years later.
Where have you been that you would recommend as the top destination for couples travel?
See this one is tough because as an LGBT couple we have to take the climate towards LGBT social issues into consideration while we're traveling. The top destinations for LGBT honeymoons tend to be the most expensive and also mostly in western countries. We prefer to travel in more off the beaten path locations which is why we decided to elope in Ecuador. We spent five incredible days hiking and exploring in Banos before having our ceremony at My Sacha Ji Wellness Resort.
How long have you two been together?
Four years this month and we've been married for seven months.
Do you think your relationship would be different if you didn't travel?
Oh my – yes. I'm a full-time travel blogger so it'd be pretty radically different without travel.
How do you define love?
I think love is seeing and accepting each other's weakness. The romance and the fireworks are great but knowing each of us are flawed, imperfect people and loving each other nonetheless is what makes us stand the tests and trials.
What do you think is the glue that keeps relationships together?
We use our differences to make our relationship strong and to make us better people. We're both always growing as individuals because we're learning from the other one.
Planning a trip that is a bit outside your comfort zone will be more rewarding than you can ever imagine. It will show you how you react under stress, how to depend on each other, and how to trust each other's judgement. It will also build unforgettable memories. Lindsay always says that her favorite travel memories are the ones where things didn't go as planned. Those are stories we'll be telling for the next 40 years. I'd encourage every couple to seek an experience outside their realm of normal.
---
Follow future Dopes on the Road adventures on social media!
---
Read more interviews here: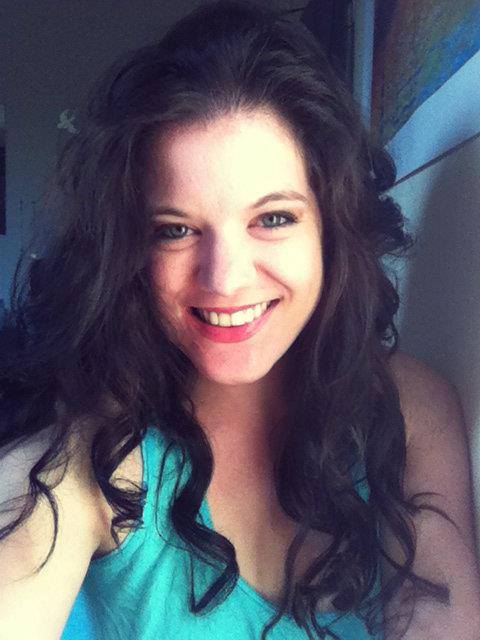 Amy Hartle is the author of Do You Love Me? How To Stop Seeking Reassurance in Relationships, a book on reassurance seeking and relationship anxiety. Both her book and this blog are born of personal experience; Amy shares expert relationship advice from the lessons learned during her own 10+ years with her husband, as well as couples travel tips and romantic getaway recommendations, all gleaned while traveling the world together.