This post may contain affiliate links. Read our disclosure page for full details.
Our interview series features tales of romance and adventure. We love meeting couples who have made travel an integral part of their lives, as we have. Yet every story is different, and we can learn so much from each new couple. In our latest installment of Love on the Road, we're talking to Madeline & Jeff. Meet Madeline & Jeff of Wandering Wilsons
Hello! Please introduce yourselves!
Hi! We are Madeline and Jeff Wilson and we're newlyweds that love experiencing all this world has to offer. We're passionate about finding new adventures that push us out of our comfort zones, meeting new people, and creating amazing memories and moments together along the way. We are all about being as real and transparent as we can, sharing both the good and the not-so-glamorous parts of our lives. We hope that through this, we inspire more people to get out there, travel, and push themselves to new experiences.
When did you first start traveling together?
We met sophomore year of college, but actually began dating (officially) when we met up in Barcelona during our university study abroad programs. Maddy was studying in the Czech Republic and I was studying in Scotland. After being apart for the summer and countless hours of Skype, Maddy sold concert tickets she had in London to come meet me instead, and the "rest is history."
Funny story – the first night in Barcelona, Maddy got food poisoning (how romantic). We went from a thousand miles separating us to just a bathroom door, in the WORST of circumstances! Luckily, she bounced back, we were both good sports about it, and it brought us closer together. And we still laugh about it to this day.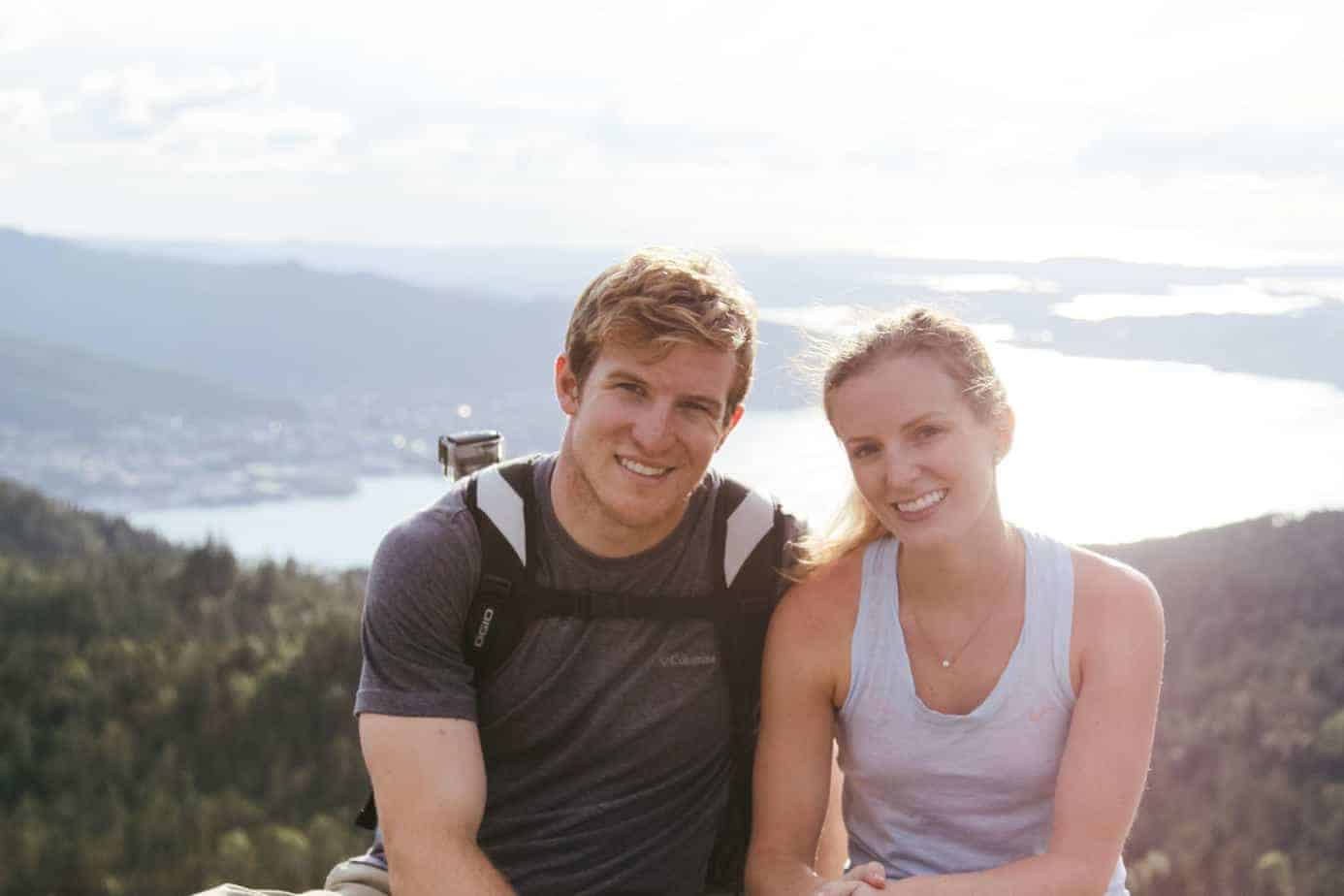 How would you describe your travel style?
The opposite of glamorous and glitzy. We usually stay in air bnbs or hostels, sleep in hammocks, pack in backpacks, and love to work up a good sweat. While we would love to look perfectly put together in every photo, that simply isn't real life. We do love the occasional romantic boutique hotels and nice resort-style places, though, so we don't always rough it every time we travel. A bit of variation keeps us sane (or as sane as we can be).
We are able to build off of each other's strengths and make up for each other's weaknesses. I am sometimes shy until I have a beer or two, but Maddy has no problem with starting conversations with complete strangers. I love pushing the limits physically, so I "strongly encourage" Maddy to do more challenging hikes and expeditions. Through that, we both have a little bit of fun pushing each other and overcome our fears together.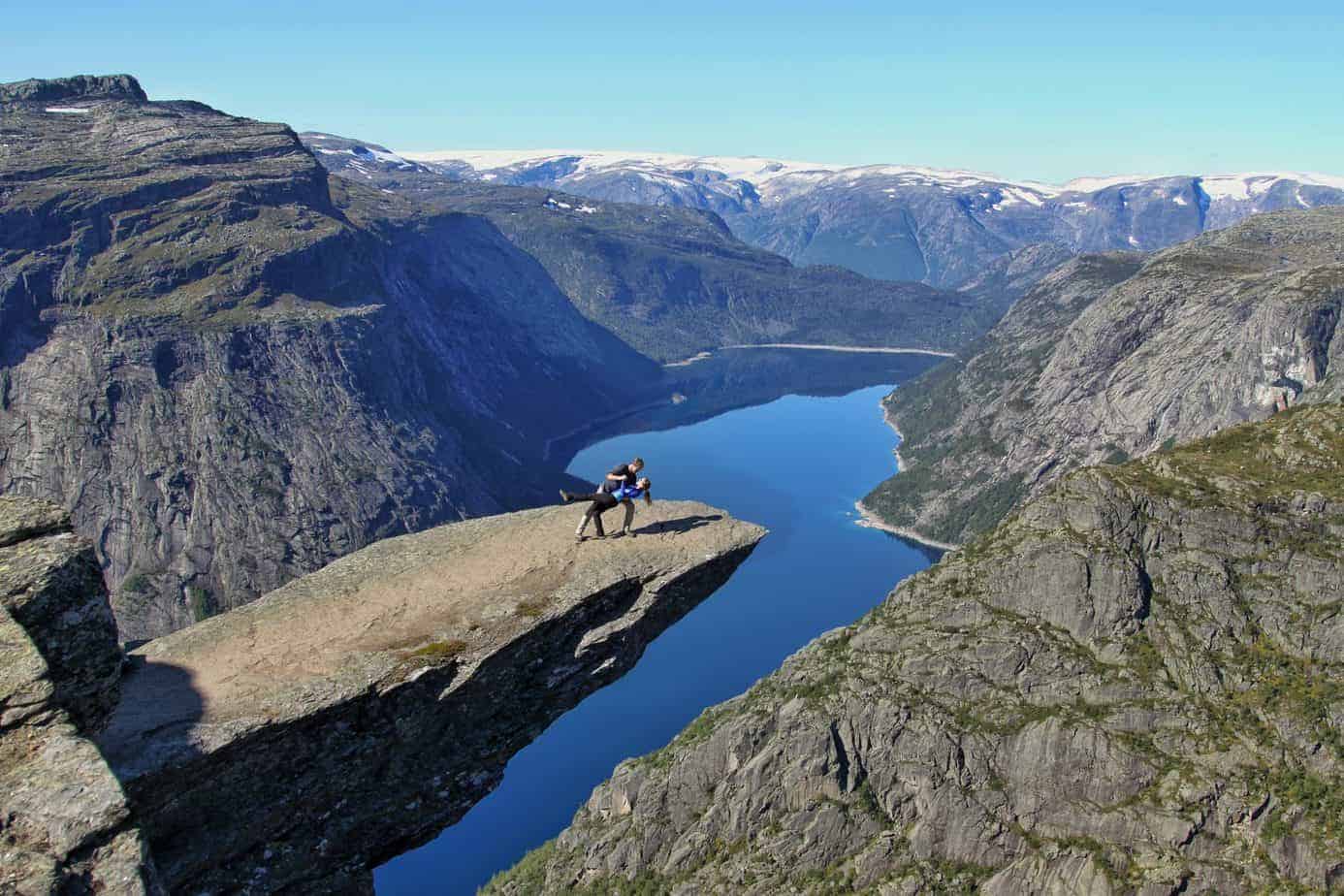 What has been the most challenging part of traveling as a couple?
Everyone has a process for getting ready for a trip. I pack last minute and that stresses Maddy out. Maddy likes to pack and lay everything out a few days in advance, which makes it hard for a large human with big feet like me to move freely through the house. Don't believe me? She has her process outlined here. Learning and adapting to each other's quirks, whatever they might be, can be challenging, but it makes traveling together so much easier. I know now (after a few experiences) that if we wait until the last minute to pack, we will forget something, get to the airport late, or have to pay a stupid baggage fee that we did not anticipate. A travel day just isn't as fun after that. I'm working on making lists from now on… we'll see how that goes, but I'm making progress!
Have you ever had a fight on the road/while traveling, and how did you handle it?
Have we ever NOT had a fight while traveling? In all seriousness, we are both a little stubborn and get in little tiffs fairly frequently when we're traveling. Such close quarters can do that to ya! We've learned through them all that more communication and flexibility are always key, and that every argument usually turns into something you can laugh about later! We never want to take ourselves too seriously – that ruins ALL of the fun.
Can you share your funniest, most humorous experience traveling together?
A favorite is the story of how I managed to get bitten by a monkey. We weren't in a place that spoke our language, so that meant we had to act out the whole scenario to a group of nurses in Ayutthaya, Thailand. That took a few tries before the message was understood, and even though we gained access to the ER, we lost a little bit of our dignity :). During the first week post-bite, it is highly recommended to get a booster shot, which is done by body weight (I'm large), and has the viscosity of maple syrup. It also goes in your choice of butt cheek. The nurse was so nervous and embarrassed to give the shot, so we just figured it must have been the first time she saw such a large, pale tushy before. If only we had been able to Instagram story back then…
Where have you been that you would recommend as the top destination for couples travel?
We love adventure, so anything that is a bit out of the way tends to be too on our list. So far, our two favorite places are Svalbard (North of Norway in the Arctic Circle) and Koh Tao, Thailand for that very reason.
Svalbard is so remote, but there is so much outdoorsy adventure there. You can hike across glaciers, kayak across freezing fjords, dog sled, and search for wild polar bears (at a safe distance, of course). During the summer, the sun never sets, so you can sneak in a romantic kiss under the midnight sun!
Koh Tao is so relaxed, with amazing food, cheap drinks, happy people, and unreal SCUBA diving. We considered never leaving, because that was the story with everyone we met! Our Scottish dive master came to Koh Tao during a 2-month long backpacking trip, and has now been a dive instructor there for over a year with no plans of leaving anytime soon. You dive in the mornings, kick back for sandy siestas in the afternoons, and enjoy cold Changs and Thai "buckets" with your new beach bumming friends. It's pretty much the quintessential island life. We can't wait to go back.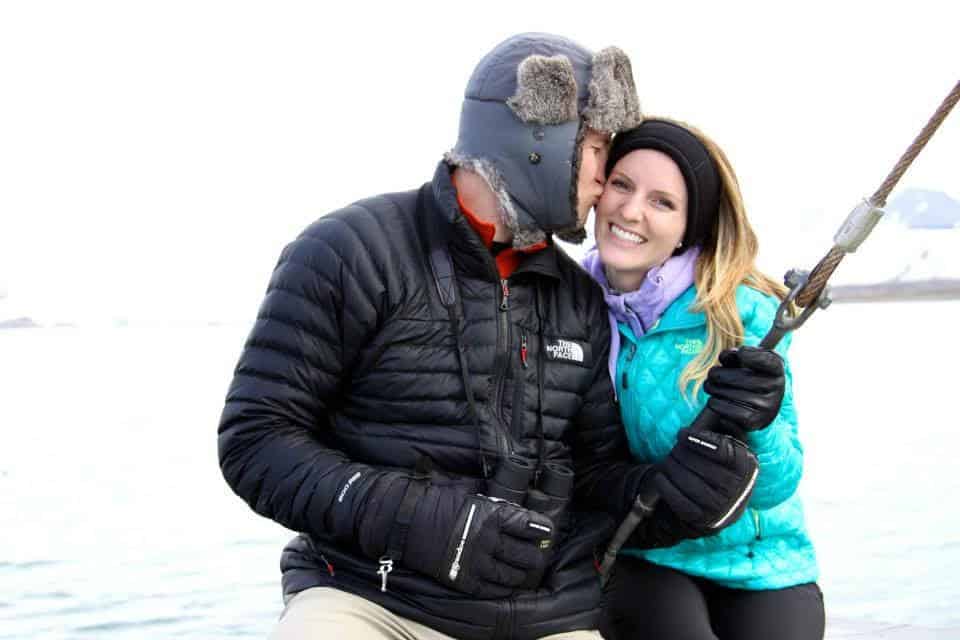 How long have you two been together?
We dated for 5 years before getting hitched. Now, we have been married for exactly 1 year, 2 months, and 18 days (mic drop).
Do you think your relationship would be different if you didn't travel?
Extremely. Our income/budget focuses around our travels. We try saving as much of our money when we are at home so that we can take as many trips as possible throughout the year. We also get such highs doing new and exciting things together, and seeing new places and meeting new people. It brings us so much closer together. I'm not sure what we would do if we didn't travel – I guess have bigger savings accounts, even-more-spoiled dogs, and binge even more Netflix/HBO than we already do 😀
How do you define love?
Love is the greatest of all adventures. It's vast, takes your entire life to explore together, and you will probably never fully understand it but the journey with your partner is the most incredible thing you can embark on. Sounds SO cheesy but it really is the most amazing thing to do life with someone like this.
What do you think is the glue that keeps relationships together?
We try really hard to not expect perfection from each other, and think this is crucial. Everyone has their own weirdness, faults, struggles, etc., so why would your spouse be any different? The moment you accept them for exactly who they are is the moment you begin to build off of each other and make each other better people, together. You learn to laugh at silly mistakes instead of trading insult and blame. You learn to empathize rather than criticize. Once you recognize that, life and love becomes a lot easier and more fulfilling.
What advice do you have for couples considering traveling together?
Be able to find the fun, no matter the circumstance. Things never go as planned and there are so many elements beyond your control. Just learn to accept them, adapt, and be happy with where you are together.
More importantly, don't let a fear of the unknown hold you back! By traveling together, you can push each other's comfort zones and experience things you never would have done by yourself. We do this constantly, and for each of those moments we look back on them together and we are so grateful to have experienced it all together. We have met new friends this way, explored very strange and unique places, and tasted some of the most amazing food. And if it fails – maybe you get bitten by a monkey but you get through it together and those end up being our favorite stories!

---
Be sure to keep up with The Wandering Wilsons on social media:
---
Read more couples travel interviews: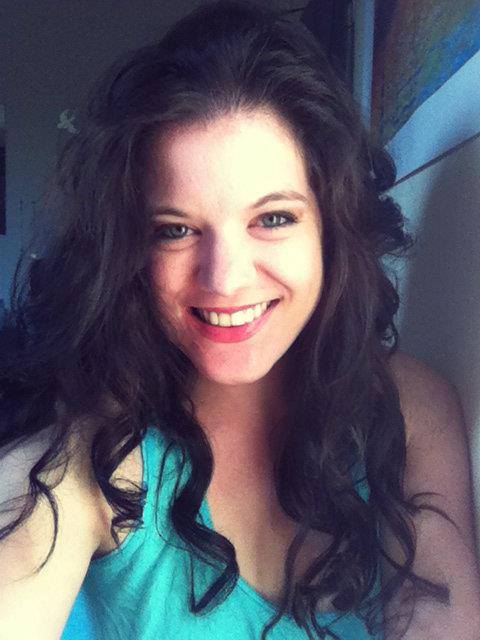 Amy Hartle is the co-founder and owner of Two Drifters, where she blogs about romantic and couples travel, relationships, honeymoons, and more. With a Master's in English and a BA in Musical Theatre, Amy loves to write quality content as well as to entertain, and she hopes to do a bit of both here on the blog! Amy is happily married to her husband Nathan, and when not working on their sites, Amy & Nathan can be found cuddling, reading, and enjoying delicious lattes.