This post may contain affiliate links. Read our disclosure page for full details.
Have you ever dreamed of seeing the world with the love of your life? It's pretty much our favorite thing, which is why we're stoked to interview a new couple every few weeks about their own experiences and adventures. This series is called Love on the Road. Today, meet our newest pair: Meet Nathan & Zinara of NatNZin!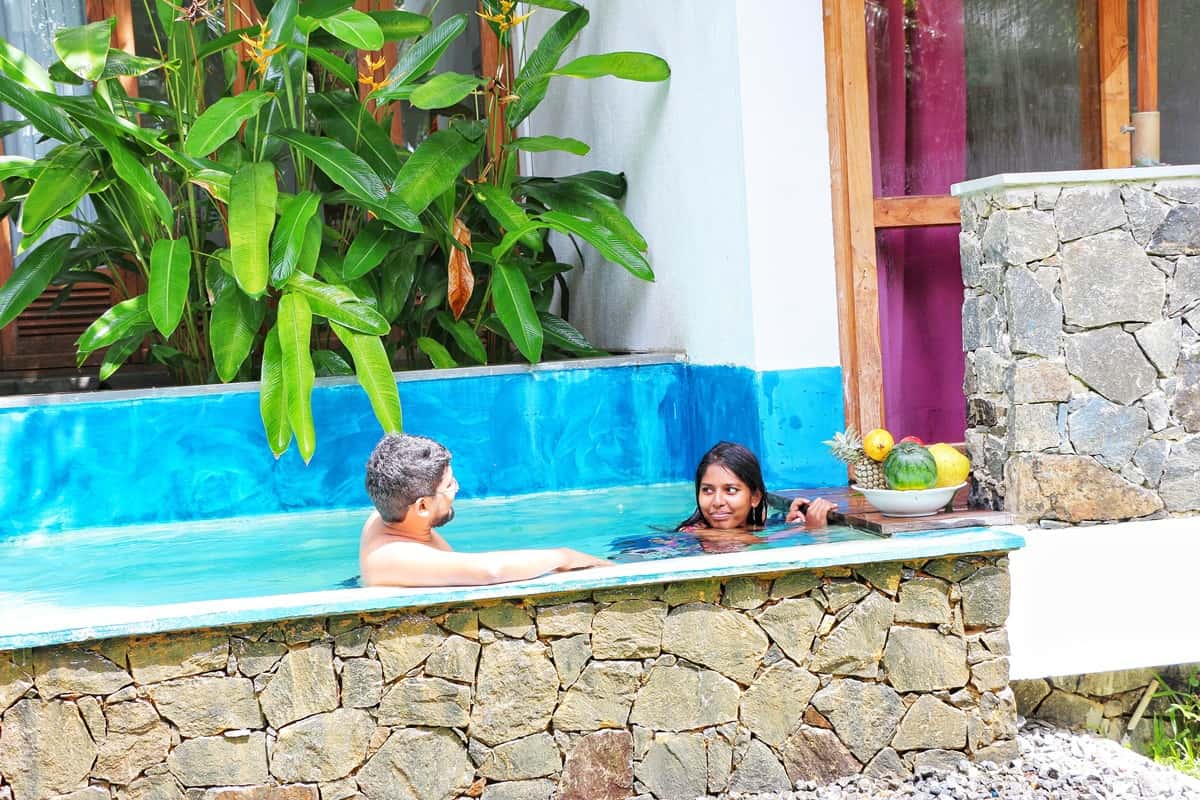 Hello! Please introduce yourselves!
Hi, we are Nathan and Zinara. Nathan was born in Al-Khobar Saudi Arabia to Sri Lankan parents, and later lived his life in India, and Australia. Then he got a little tired of the fast-paced life in Sydney, so flew to Sri Lanka for a break. Zin was born and bred in Sri Lanka. We met in a backpack hostel in Colombo. We bonded over our love for cricket, and became best friends for each other.
When did you first start traveling together?
It was in 2015, just a few months after we met. It was a small day trip to Galle from Colombo but, it turned out to be such a memorable day. We actually went to watch a cricket match but, we didn't watch it because the tickets were so pricey. So we
roamed around Galle Fort, exploring cute, quirky corners. We still remember the day because it was Zin's birthday, and the day Nathan first confessed his love for Zin!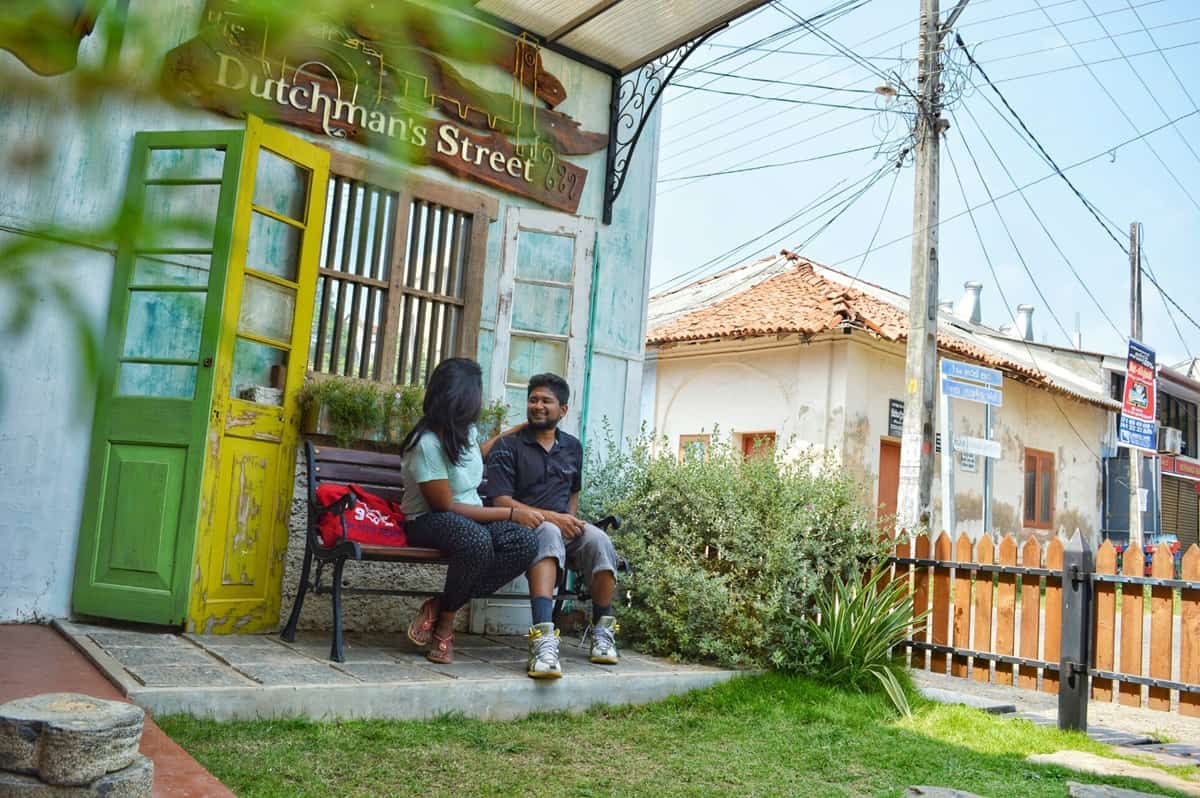 How would you describe your travel style?
It's budget, and sometimes mid-range with a focus on community-based, responsible travel. We do stay in hostels, but later, we've moved to homestays and Airbnbs. We are all about getting local as possible, and love to travel the way locals travel. We are also two big foodies, so our adventures are revolved around gastronomic experiences.
The best thing is, no matter how far you are from home, you'd always have each other. You always have your best friend with you. Together, we both can share a sunset, a cup of chai, and push forward each other in a daunting hike. And then once we are back, it feels beautiful to relive those memories, and moments we had together.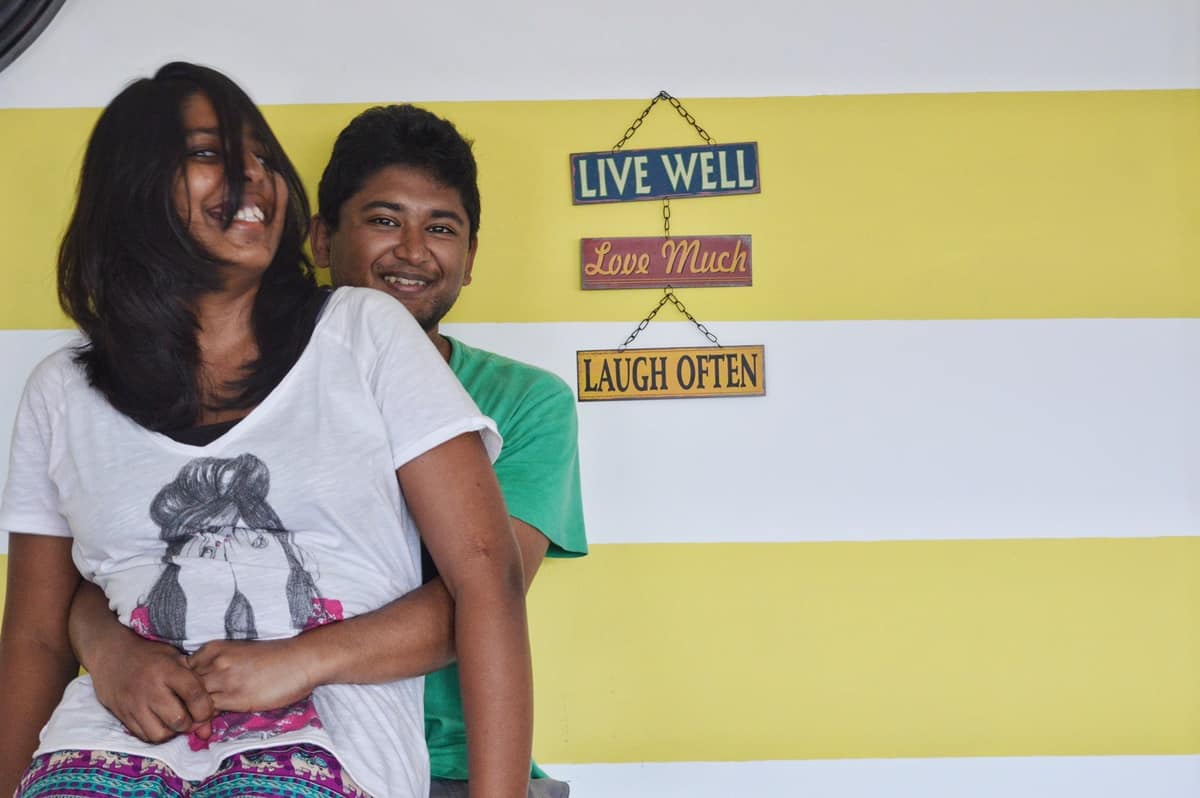 What has been the most challenging part of traveling as a couple?
To us, there is nothing really challenging. Nathan forgets a little about our travel plans but, Zin is a pro in planning so she makes up to it. If you have a good understanding with each other, nothing really is challenging.
Have you ever had a fight on the road/while traveling, and how did you handle it?
Never a big shout-at- each-other one. We'd say we had small spats. But we are only angry for like…one minute. We understand each other well. And we can't hold grudges. In our two-and- a-half years of life together, we've NEVER EVER NEVER gone to bed holding a grudge. That's the most important thing. We talk through things.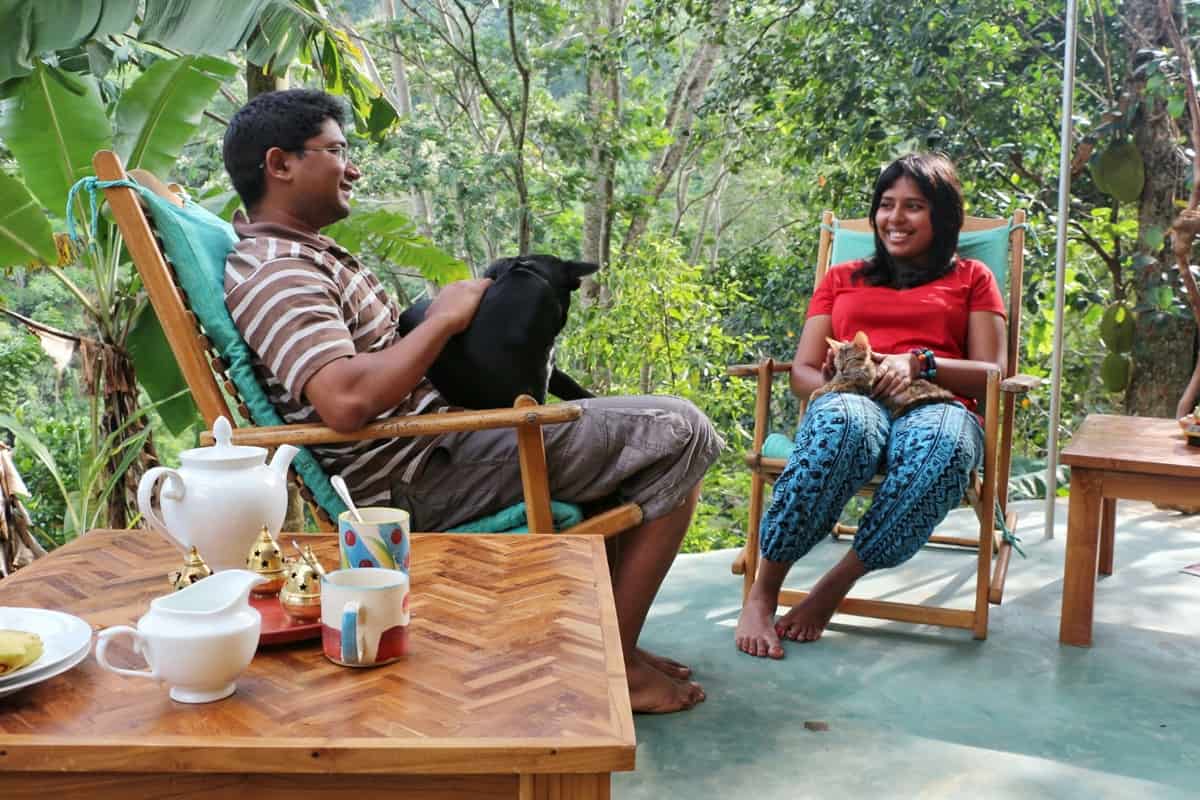 Can you share your funniest, most humorous experience traveling together?
Doggos always become friends with us wherever we go! This one time, we were in a small village in Deniyaya, Sri Lanka. The only way to get to our Airbnb was to cross a river, and walk 1km uphill. As soon as we crossed the river, a cute doggo joined us, and guided us all the way to our Airbnb. Without him, we would have been got lost as there were so many small crossroads along the way. We thought he was our guardian angel. The owners were out for the day, and we found out that the doggo was looked after by the Airbnb. They not only had one dog but two, and four cats.
Where have you been that you would recommend as the top destination for couples travel?
We have a soft spot for Dharamshala. We loved the slow life – waking up in the Himalayas, going to small hippie cafes, and having a hearty breakfast the Indian way! Warm chocolate, and cinnamon croissants were our favorite! We didn't have much plans, and freely roamed around. But I think we love anywhere and everywhere we go together. It's all about what you love to do. We love mountains, the sea, and culture.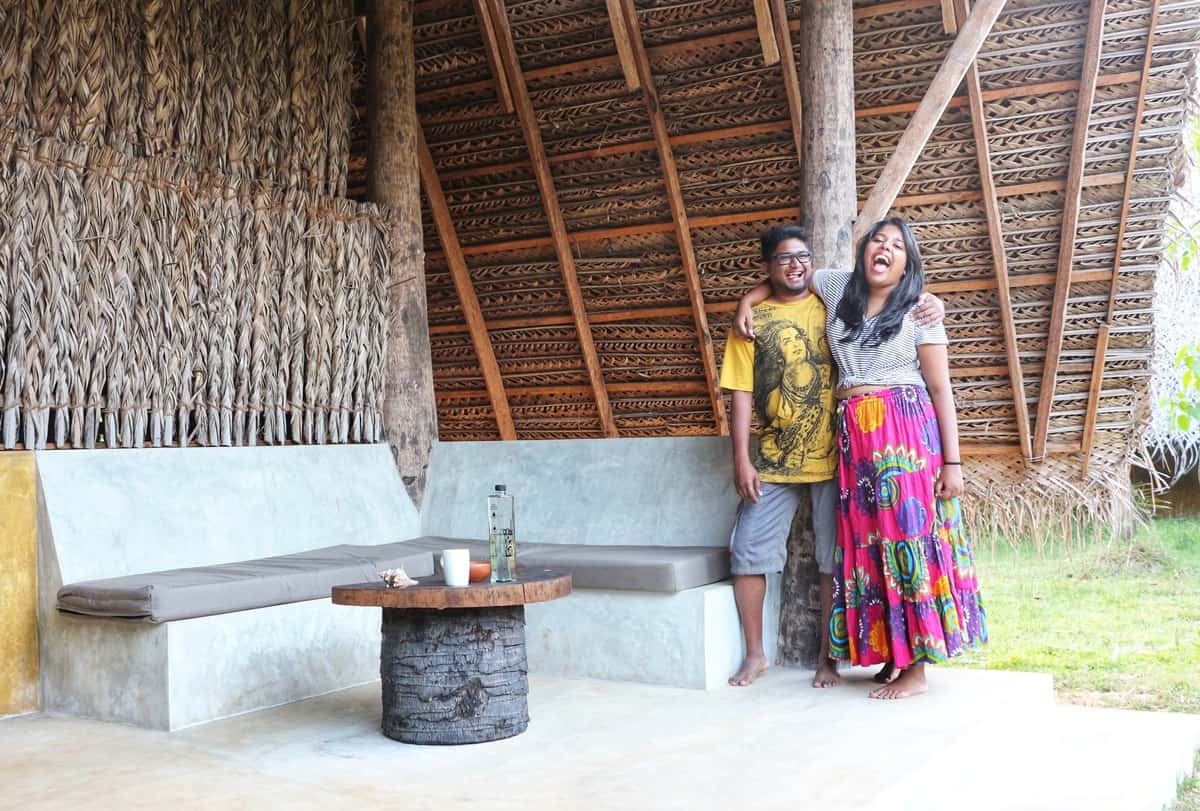 How long have you two been together?
We have now been together for two-and- a-half years! It's the most beautiful time of our lives. No, we aren't exaggerating. We feel so lucky to have met when love or a long-term relationship was the last thing we expected. We both were a little lost in our lives earlier. And I don't know how it works, but love certainly makes your life better. It makes you happier. We are from two different races (two races which actually had a 30-year- old civil war in Sri Lanka with each other), two different ethnic groups, two different cultures, and two very radical different home countries. English is the only common language we speak. Cross-cultural relationships are a normal thing but, in Sri Lanka, it is still not a thing many people are okay with.
Do you think your relationship would be different if you didn't travel?
Certainly! We spend a lot of time traveling, and making plans about traveling. It has opened up our eyes, and minds to see things differently. We learn about the world now, not sitting in a classroom but actually talking with people, and eating different cuisines.
How do you define love?
It's silly. It's beautiful. It's tiny but does big things. Love is when you are genuinely happy for another one when they excel in life. Love is when you worry about their happiness more than yours. Love is when it makes you sad when they are sad. All of this sounds like a clichéd Tumblr post but, it actually is true. It's also when you are completely comfortable with someone else. You are your complete self. And the other person accepts you for who you truly are. It's love when Nathan pushes my
anxious self forward in achieving things. It's love when he's worried about my happiness more than his!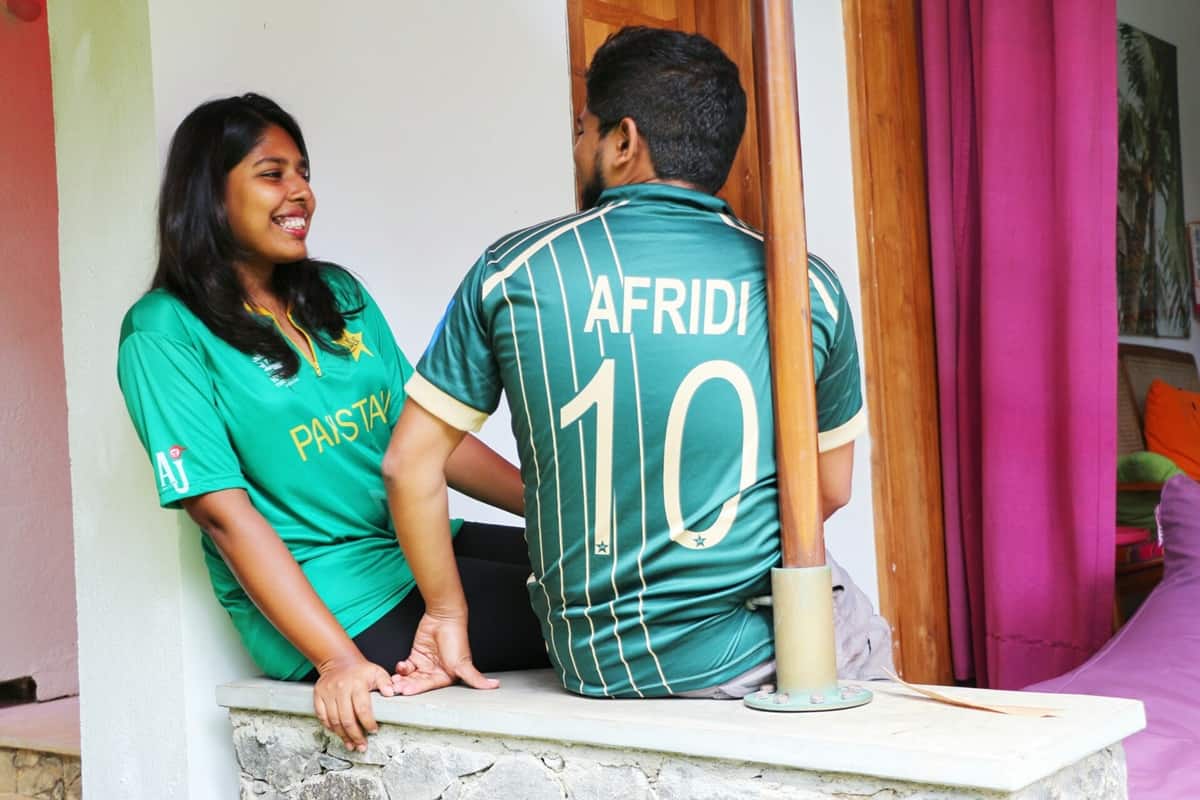 What do you think is the glue that keeps relationships together?
Friendship. We are each other's best friends no matter what! Also hugs. And forehead kisses. A hug or a forehead kiss makes sure we have each other every day!
What advice do you have for couples considering traveling together?
Understand each other's roles. And no matter what, life goes on! So laugh it out! You'd miss plenty of trains, you would board the wrong train, and you would get scammed in your own country (it happened to us). Just laugh! Talk through things. Compromise. You may love mountains, your partner may be a beach bum. If this trip is all about backpacking in the hills, chasing waterfalls, and climbing mountains, next one can be a lazy beach vacay with a good book! Good luck, and enjoy your life!
---
Be sure to keep up with Nathan & Zinara on social media!
---
Read these travel interviews next: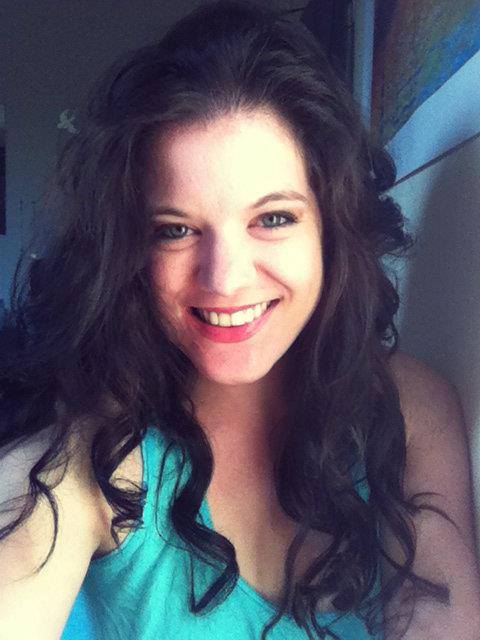 Amy Hartle is the co-founder and owner of Two Drifters, where she blogs about romantic and couples travel, relationships, honeymoons, and more. With a Master's in English and a BA in Musical Theatre, Amy loves to write quality content as well as to entertain, and she hopes to do a bit of both here on the blog! Amy is happily married to her husband Nathan, and when not working on their sites, Amy & Nathan can be found cuddling, reading, and enjoying delicious lattes.