This post may contain affiliate links. Read our disclosure page for full details.
Love. Love. Love. We're all about it. It's what the world needs now, what makes the world go round, all you need, etc. etc. And ultimately, we believe that travel improves relationships.
But we aren't cavalier about love. Not at all.
We don't believe love is just something that happens to you. An overwhelming feeling or mystical force you have no control over. Some aspects of being "in love" are like this, yes, but real, honest, salt-of-the-earth love is what we're after. And that is not solely an emotion or a state of bliss. It is hard work, unselfishness, putting your partner's needs above your own, and sometimes even sacrifice and pain. Love is not always grand, but the effort you put in to building a strong and lasting relationship yields AMAZING, undeniable results. That kind of authentic love? Well, that's the best thing there is.
There are many ways to go about building and growing a relationship. One of the most life-altering, we've found, is traveling with your significant other. We asked a few other traveling couples to give us their take on how travel has made their relationships stronger. We've been blown away by their responses about how travel has shaped and transformed their love. Read on to be inspired and encouraged to travel farther and love better.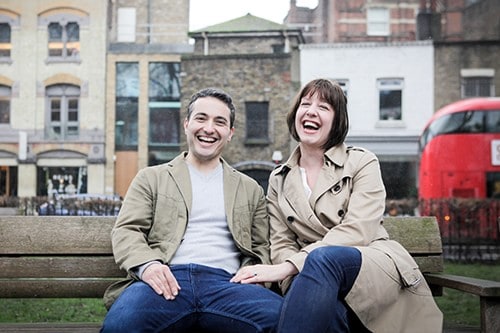 I've heard that those who travel well together, stay together. Why is that? Shouldn't traveling just be about going somewhere on holiday, relaxing and forgetting about the stresses of home? While that's what hotels and airlines would like us to believe, in reality, travel is stressful.
Traveling together, we often see the worst of each other, as cruel as that may sound. Anger, frustration or just plain fatigue – it can add up. While the mundane routine at home can mask issues, traveling reveals all, both good and bad. And that is important for the strength of our relationship.
We have now made it through over eight years of marriage and many adventures on the road. We have learned more about each other and how to more effectively communicate than we ever would have by staying at home. All thanks to travel.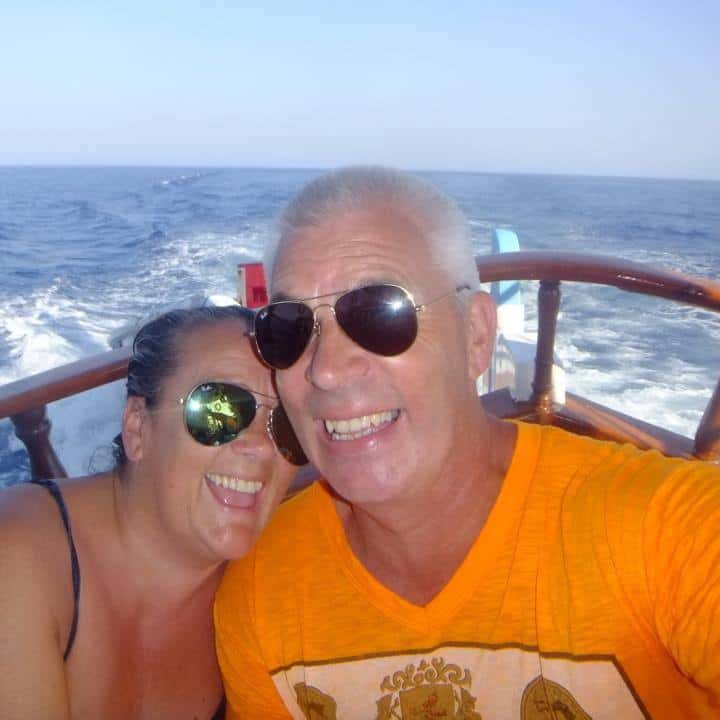 Travel has made us stronger in many ways, the more we travel the more we instinctively know if we are in the right place. Seeing humour in diversity when things don't go to plan or are out of your our control, has tested us and our relationship has developed into one where we know each other so well and have complete trust. We love a good party but are never afraid of our own company and cherish the time together that traveling allows. One of our strengths from travelling extensively is the ability to laugh at each other, and we often do! We have been together just over 20 years and hope we have at least another 20 years of travelling ahead of us!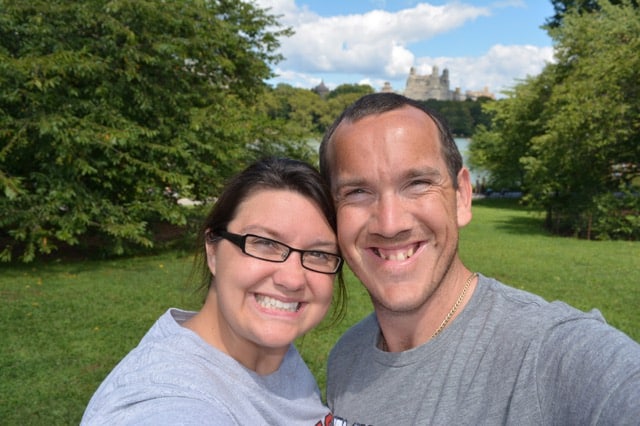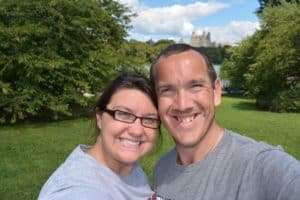 Heather and I have been together since 2008 and our travels really started in 2010 when we took our first trip back to England to meet my family. This was Heather's first time to fly and since then, we have never looked back! 16 countries and 46 US states later, we have pretty much figured out that we love traveling the world together!
To travel the world with your best friend, your soul mate and your wife is undoubtedly the most rewarding aspect of exploring. We are able to share our amazing experiences around the world and create lifelong memories that will remain with us. Our travel philosophies may be different in terms of what we enjoy exploring but one thing that we have in common is that we both love to experience everything. A typical travel experience for us would involve exploring landmarks we each individually have a passion for, along with a myriad of attractions that we both love together.
Another benefit of traveling together is that it helps us appreciate each other more. Away from the day-to-day living at home, we work together when we are traveling and certainly bring the best out of each other. Whether it's organizing our daily itinerary or preparing our essential packing list, we each have our strengths that we take advantage of.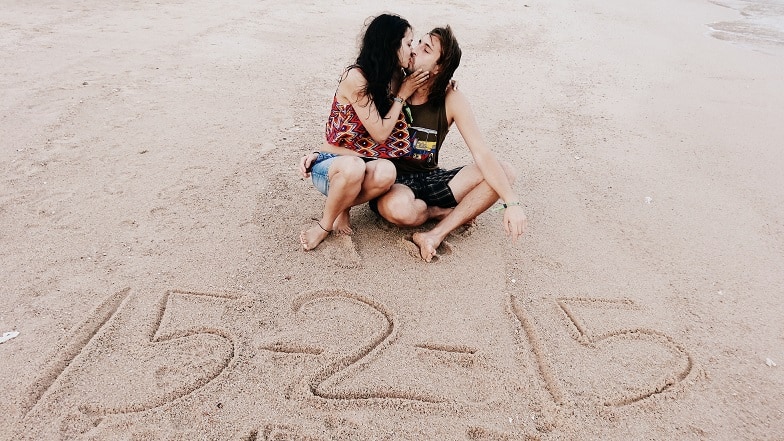 I'm from India and my husband Sandro is from Germany. We met each other in Koh Tao and our love story began from there.  We traveled to a few places together and got to discover each other's personalities better. San is a little laid-back as compared to me, whereas living in a metropolitan city has made me fast paced. Our relationship became stronger when we learnt to adapt to each other's pace.  I discovered the importance of taking things slow and enjoying each moment to the fullest. He matched my pace on a few days when I wanted to fit many things in a single day (poor San). We have been in a few difficult situations together and have come out of them with a stronger bond each time – such as the time where we decided to climb on Railay's limestone rocks to reach a lagoon but the heavy rainfall made everything dangerously slippery or the time where a discriminatory hostel owner let him in based on his nationality but not me and we spent the entire night outside in someone's car.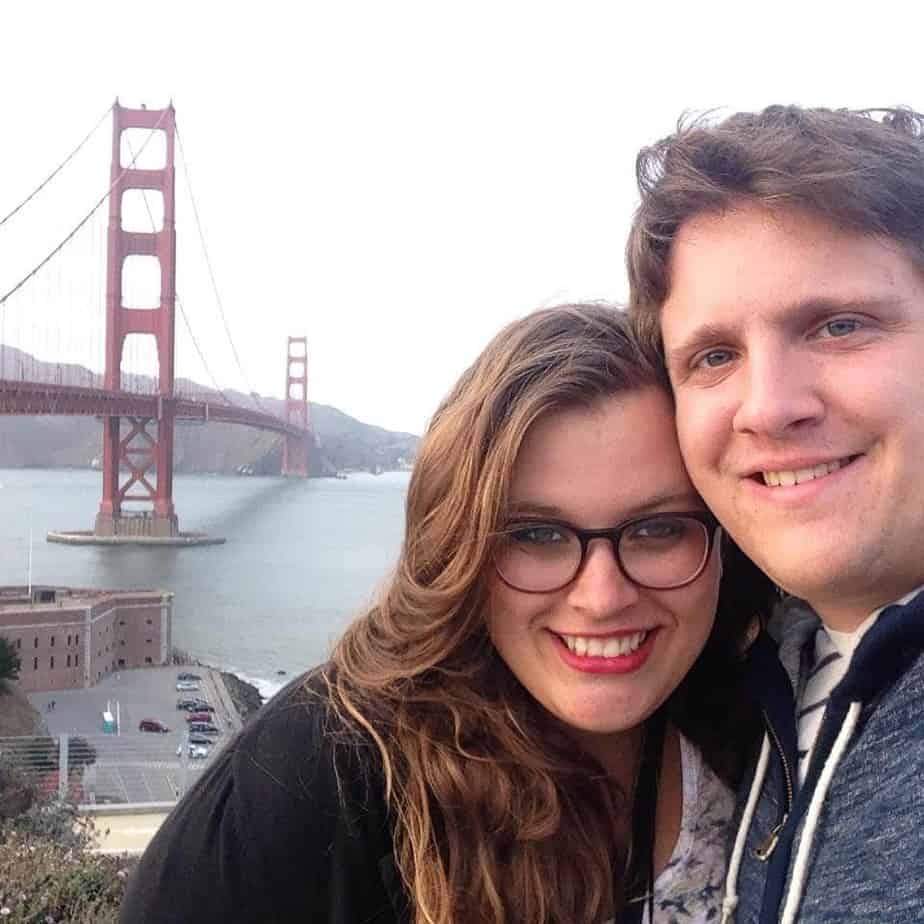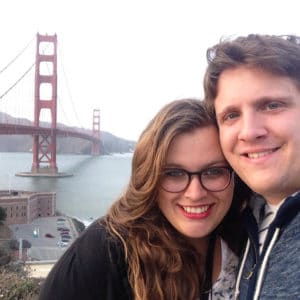 When on the road, you have more choices available to you than average, and these choices can really affect the comfort and tone of your trip. You don't want to travel halfway around the world, and realize that your partner is not enjoying the trip the way you are, so – as a traveling couple – you have to make your decisions together. This process is where we've grown most as a team, and where we've learned most about each other. It's also where we've noticed how much we've changed: having inherited Amanda's daredevil tendencies, Daniel just booked an Edgewalk at CN Tower for us – something he never would have done 5 years ago. And when we met, Amanda was fine with eating burgers or chicken nuggets every day – now, thanks to Daniel's influence, she's constantly searching for her new favorite ethnic foods.
When you commit to making your travel decisions as a team, you learn so much about what your partner truly cherishes in this life. And before you know it, you're cherishing the exact same things.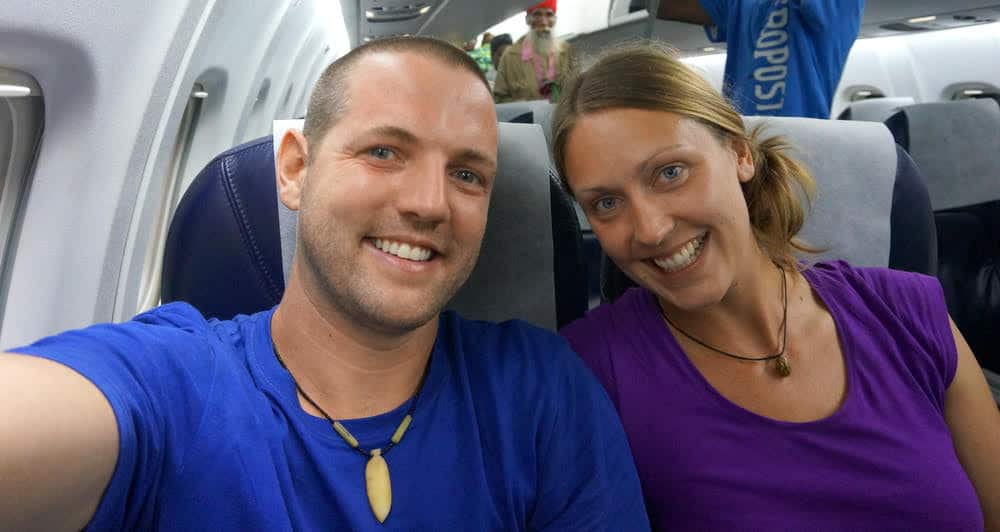 We have been together for just a little over 8 years now, with almost 6 of those years spent travelling! Now, for many couples, being together 24/7 wouldn't be possible, but for us, we love it, and in fact we prefer it. When travelling, you see every side of your spouse, so you really get to know who they truly are as a person. Because we're constantly together, we've been able to see how our significant other reacts, handles and endures every type of situation you could imagine. When we're travelling, we really only have each other to lean on for support and help, and if we argue about something, the situation is dealt with right away, as we have nowhere to run off to! All of these reasons have definitely brought us closer as a couple and solidified our relationship for sure.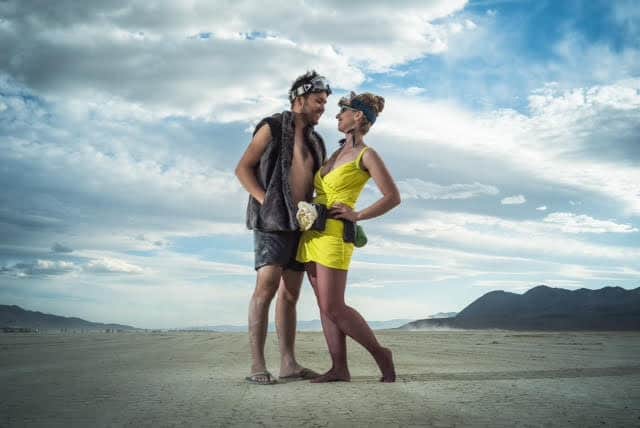 Traveling together has made our relationship stronger by inspiring us to grow as individuals. You know that saying, "In order to love another person you must love yourself first?" I agree with that one hundred percent.
Last March, after two years together, Ian and I took the leap into a lifestyle of full-time travel. Inspired by exciting new surroundings and with the freedom to grow and pursue our passions, we've each become stronger, more confident, and (most importantly) happier people — creating the perfect conditions for cultivating a loving and supportive relationship. Sure, we've had our share of struggles. But we get through them quickly with the constant support of each other.
Being with another person all day every day takes some getting used to, but you know it's true love when, even years later, you wouldn't have it any other way. 🙂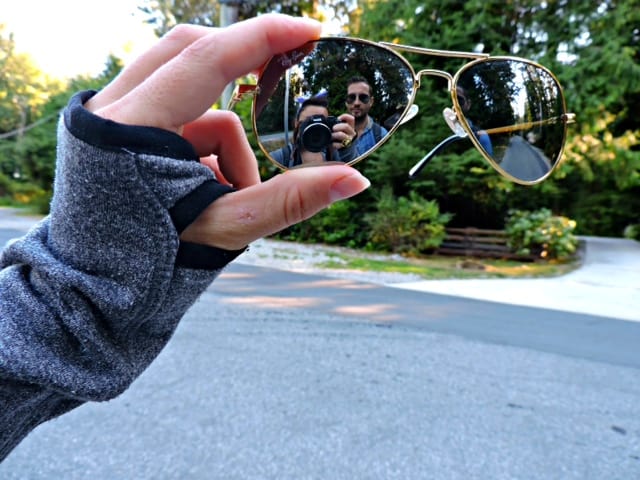 There is no one else I could be cooped up in a scooter, bus, plane, caravan or kayak with for 18 months. Not my mum, my best friend or even my favourite cousin – we'd kill each other! Travelling with Craig just works. There is no denying he is crabbit without a coffee or that I'm persistent about a plan but problems aside, being on the road seems to suit our relationship. Travel has made our relationship stronger because we have no one else to talk to! Only joking, it's made it stronger because there is so much that no longer has to be said. We have fallen into natural roles which keeps the travel machine ticking over. We also do pretty amazing things most days, which gives us lots to laugh about.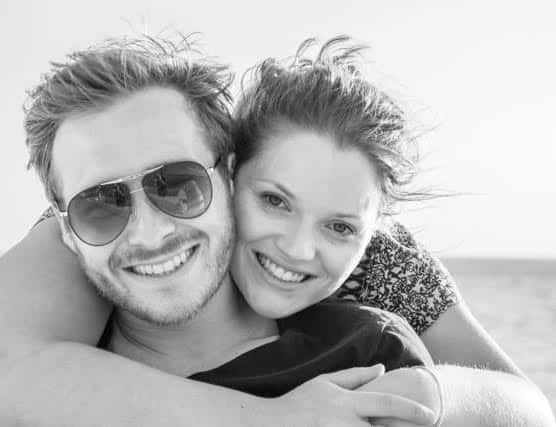 Travel teaches you things about yourself that you never dreamed you'd learn. When you travel with a partner it's no different, you REALLY get to know each other.
There's no hiding your mouse-baby morning face or the lingering stench of your post-hike feet when you travel together. James had to make his peace with both of those delights fairly swiftly. If he can love my feet, I know he's in it for the long run. When you travel together, you learn what makes the other tick. You learn how to read the other person and you learn to love every aspect of them (even their terrible map reading skills…)
Best of all, you soak in the world together, share incredible experiences and witness jaw-dropping sights side by side. Creating these memories is special, sharing them with the one you love is just magic. There's no stronger foundation for a relationship than that.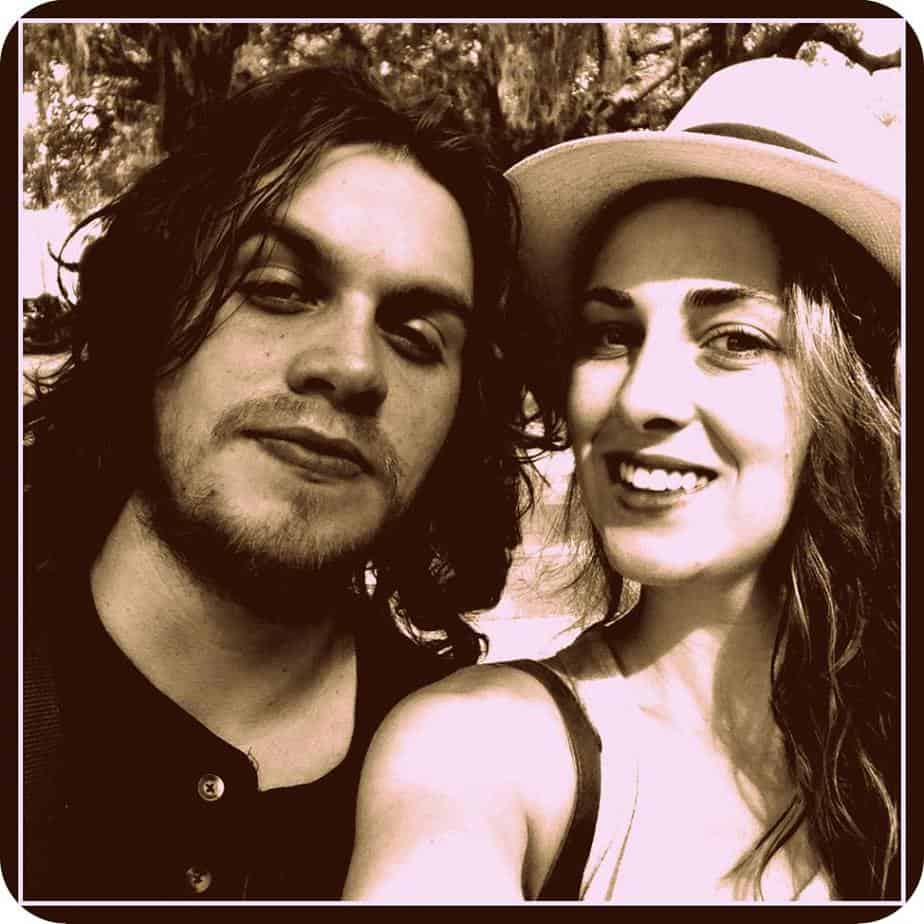 Traveling as a couple has shown us all aspects of our personalities that we wouldn't normally see in the comfort of our own home. We now know what the other one is like when they're wet, cold, tired, and hungry. It's the ultimate compatibility test! Traveling together helps us put things in perspective and differentiate between important and miniscule. Lost in the middle of the Peruvian countryside with no food or water? Might be a problem. He left the toilet seat up again? Shake it off.
We really feel like traveling together has not just strengthened our relationship, but has added a new depth and beauty to it as well. All of the incredible memories we have made traveling together add a colorful dimension to our relationship that we wouldn't otherwise have. Our bond is stronger than ever thanks to all of our incredible shared experiences.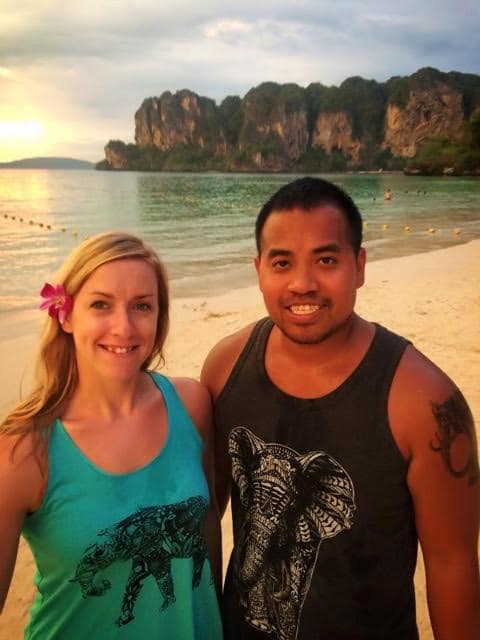 A good healthy relationship is made up of these components: trust, compromise, and fun!  Anyone who has traveled with their significant other can attest to that.  When you are in a foreign place, you have to be able to compromise on the things that you want to do, because there are so many things to do and let's face it, some things are more interesting to you than it would be to your partner.  Then there are the times when you don't know where you are at, and the other person has a good idea, you must trust that they will lead you to where you need to be.  And you must always have fun with whatever you are doing.  All of our travels together have been amazing, mostly because of our trust, compromise, and having fun together. Now, this is the base of our healthy marriage, whether at home or on the road.
---
Hearing the stories and experiences of other travel couples are what make us so happy that we are journeying together, and so excited for all of our future adventures to come. You certainly don't need to be in a relationship to travel (and in fact, you don't need permission or to wait for anyone else to head off and explore this beautiful planet right now), but there is something incredibly and undeniably special about seeing the world with the one you love by your side.
Stick with us as we keep discovering new ways in which travel is making our love deeper, greater, and stronger.
x Amy & Nathan, the Two Drifters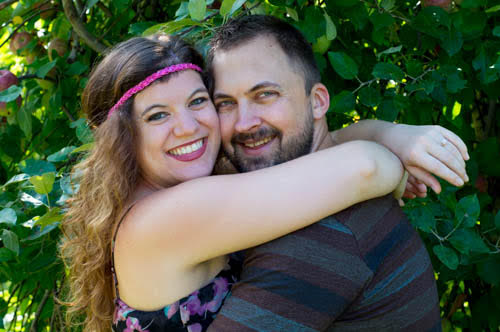 Do you believe travel improves relationships? Pin the photo below! <3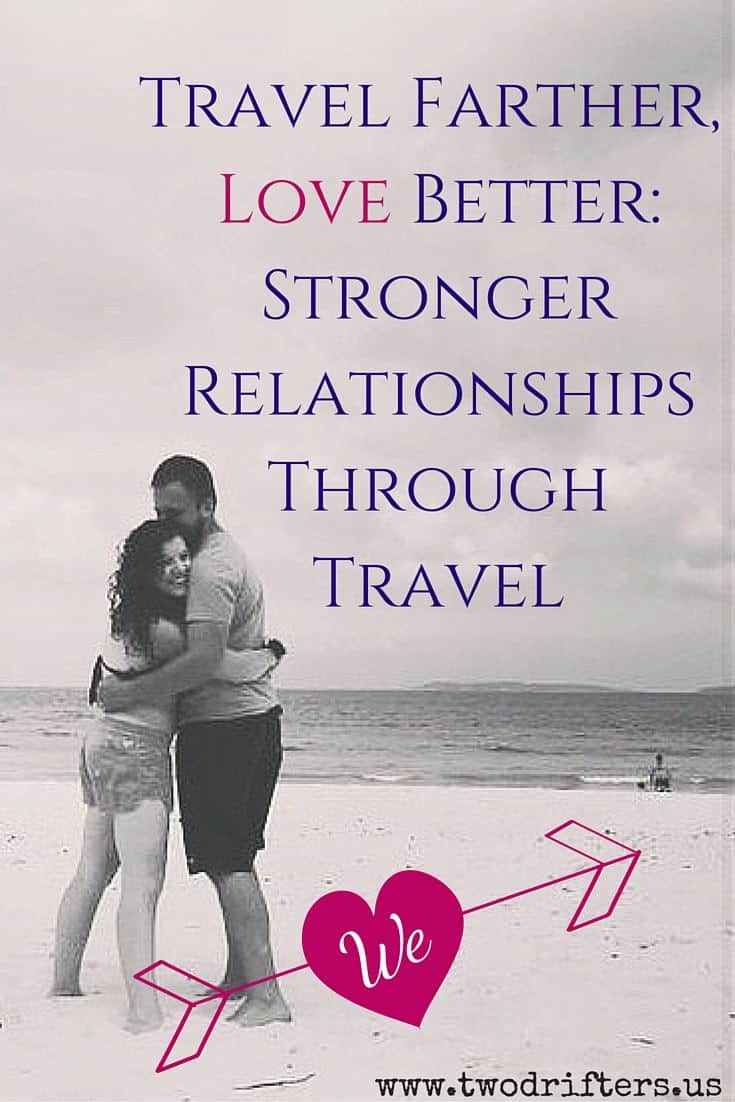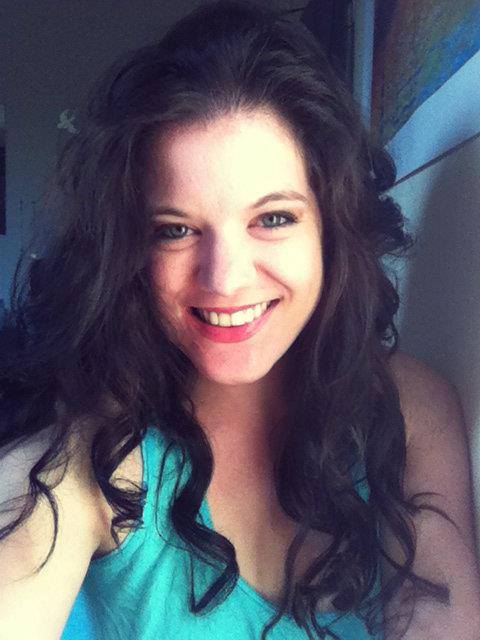 Amy Hartle is the author of Do You Love Me? How To Stop Seeking Reassurance in Relationships, a book on reassurance seeking and relationship anxiety. Both her book and this blog are born of personal experience; Amy shares expert relationship advice from the lessons learned during her own 10+ years with her husband, as well as couples travel tips and romantic getaway recommendations, all gleaned while traveling the world together.