This post may contain affiliate links. Read our disclosure page for full details.
This post on tips for a long distance relationship was written by Jamie of Crashed Culture.
Relationships are hard. There's no doubt about that. When you add distance into the equation, things can get really difficult and complicated real quick.
With the distance exacerbating any problems you have in your relationship, plus the clear proof that you can survive without each other (a fear that holds many relationships together), a long-distance relationship can easily break.
So how do you keep your partnership strong while separated by geography? Here are 7 tips for a long distance relationship.
Make time for each other
This is my number 1 tip because it's so incredibly important. When you're in a long-distance relationship, you two are living completely independent lives, and it's easy to get busy – too busy for each other.
Well, if you're in two different countries, you're never going to run into each other, you probably don't have much in common going on in your lives, and you might not even be awake during the same hours of the day!
Therefore, it's imperative that you purposefully make time for each other every day. Even if it's for half an hour, give yourselves a chance to connect every day.
Even if you can't see each other's faces, hearing your significant other's voice can help keep you in tune with your connection and your relationship. Even if your lives don't relate, you can still share them with each other.
Give each other the benefit of the doubt
Communication is difficult for couples living in the same house, so when that couple doesn't even share a country, things can get hairy real quick. Then, once the fights start, it's so easy to simply block out conversations, focus on your own life, and avoid the problem.
In relationships in general, always remember that communication can be difficult. When you have no reason to be in the same room together, it only helps to break everything down.
Be patient with your significant other and make a serious effort to understand what your partner may be trying to communicate.
Don't be so quick to assume the worst of them; when you have such limited opportunities to talk, you don't want them to be interrupted by constant fights.
Read Next: Our guide to relationship advice for couples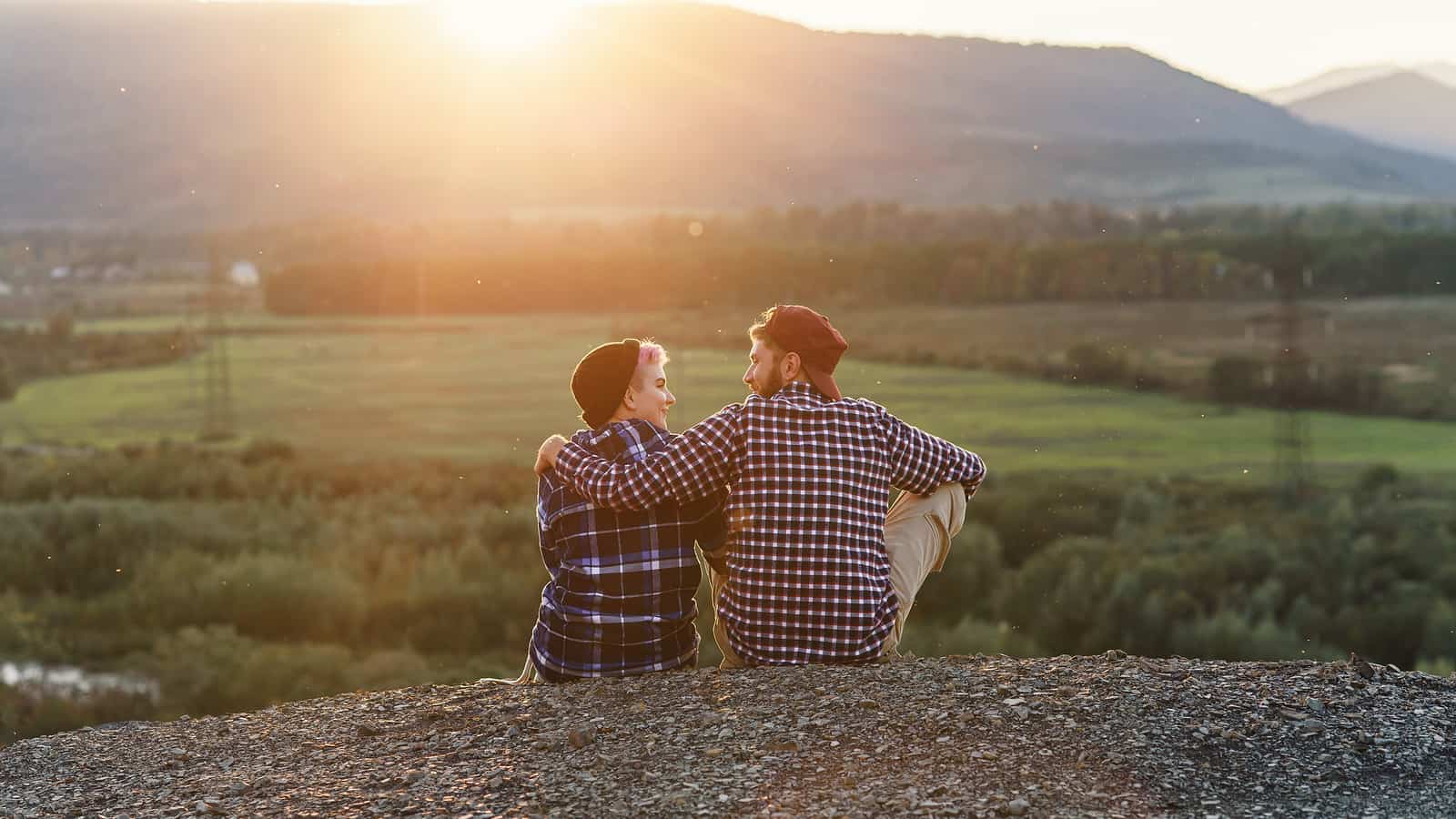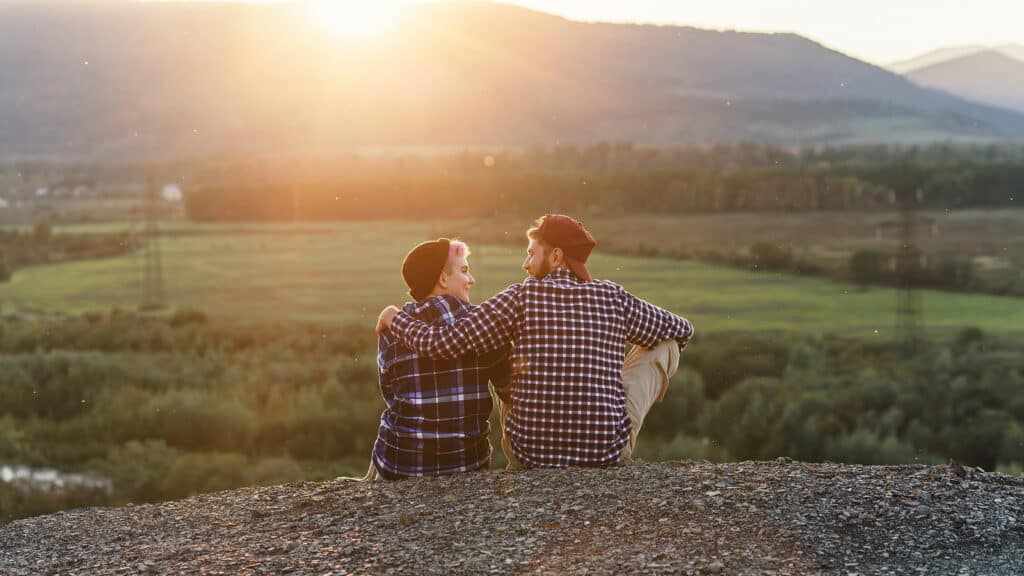 Honesty above everything – one of the best tips for a long distance relationship
Honesty is paramount in any romantic relationship, and especially in long-distance relationships. If there's one thing I've learned, it's that lies tend to catch up with us – we forget the lies we've told, our story doesn't match up with another story, or any number of reasons.
Once that trust is broken, it's really difficult to get it back. If you break the trust while in a long-distance relationship, there's no telling what problems you can cause, especially if your partner struggles with trust in the first place!
If you're in a healthy relationship with a healthy partner, you should have no reason to not be honest. In fact, you're traveling the world!
You should be excited to share your experiences with your significant other, and tell them all your stories: the fun, interesting, weird, and awkward. Just because they can't directly share these memories with you doesn't mean they won't enjoy them with you!
Get creative
Distance makes it very difficult to do things for your partner. Well-wishes can sometimes only go so far, but we can't cuddle in front of a movie, take them out for dinner, or even give them a kiss.
Talking is great, but it's nice to connect in more ways than one. So what do you do when you can't connect with your partner physically?
Fortunately, the internet exists, which opens up a world of possibilities. Is your partner having a stressful day at work? Order their favorite meal online and have it sent to their house.
Are they going through a tough time? Send them a card. Is it time to remind them how much you love them? Send them a happier card.
We all love getting mail, and there's nothing better than getting surprise mail from your significant other.
Don't forget romantic holidays!
Though you might think that being in a long-distance relationship means you don't have to do anything for Valentine's Day, this is far from the truth.
Valentine's Day is MORE important when you're in a long-distance relationship! This is the one day of the year meant for lovers, so you should make an effort to show your partner that you care.
This could mean sending flowers, gifts, chocolates, whatever works. For example, I sent my partner a bouquet of Star Wars plushies for Valentine's Day when I was in Europe. Valentine's Day, birthdays, even Arbor Day!
If you have a hard time crossing the distance to make your partner feel special every day, take advantage of every opportunity you have to do a little something for your significant other. A little bit goes a long way.
Check out this item:
For couples in a long-distance relationship or those who, for whatever reason, need to spend some time apart, The Long Distance Handbook is filled with fun ideas for gifts and activities that you can do together or apart.
With these time-passing ideas, your time between visits might just pass a little faster!
Be clear about your expectations
This tip is a bit more serious but definitely necessary. One of the major ways couples miscommunicate and get into fights is by not setting specific expectations. Nip this one in the bud soon, because this can cause a whole lot of problems.
Do you want different boundaries when you're long-distance as opposed to in the same place? Do you want your partner to be more affectionate to make up for lost time? What about what your partner needs?
You and your partner both need your needs met, especially while in a long-distance relationship, so take these wishes seriously! An easy way for you to be a Rockstar partner is to take what your partner tells you they want from you and exceed them.
Make your partner's day. Show them how important they are to you. Let them know that you can't wait to see them again!
Don't be passive-aggressive
Okay, fights are inevitable. They are. Especially in a long-distance relationship. The only way to get through to the other side of your fights is to communicate.
When you never see your significant other, it's all too easy to turn off your phone and ignore the problem or to wait for them to make the first move.
However, in a long-distance relationship, all this does is make everything worse.
Communicate! Say what you mean and mean what you say. Make an effort.
When your relationship is long-distance, the smallest things really go a long way – both the good and the bad. That being said, make sure the good outweighs the bad! Hope these tips for a long distance relationship help you out!
Author Bio: Jamie is a 20-something whose biggest dreams are to travel the world and learn all its languages. She spends her time studying Spanish, helping others to do the same, and working toward her dream of becoming truly international.
---