This post may contain affiliate links. Read our disclosure page for full details.
If you've newly arrived down Undah', chances are you may be considering buying a campervan in Australia. A campervan is an awesome purchase, as it provides you with both a mode of a transportation, and a home on wheels!
Campervans are not something we ever encountered much at home in the USA (where RVs are king) but they are all the rage amongst Australian backpackers and working holiday-makers.
When we first landed in Australia in April 2014, we thought we might traverse the country via bus or plane, but wanted to see as much as possible. We had a vague idea of buying a van or vehicle, but were hesitant.
Internet searches are sorely lacking on this topic, aside from a couple of message boards and random outdated sites I stumbled across. It would have been amazingly helpful to have an all-encompassing piece to help us in our search process and in finding out exactly what buying a van in Australia entails.
So I've decided to create this definitive guide in hopes that it can help someone else out! This guide should provide you with some guidance, advice, and information as you take that next exciting step in deciding whether or not to make a camper van part of your great Australian adventure.
Buying a Campervan in Australia: Things to Know
What is a Campervan?
A campervan is an extra-long sized van which has been fitted to transform into sleeping areas or designed to hold a mattress or other bedding within the rear of the van.
Such a vehicle typically also has extensive storage space for travel supplies. Some campervans are factory made (and usually a bit fancier), while others are simple vans which have been turned into amazing travel vehicles for sleeping and living.
Campervans come in all sorts of shapes and sizes, and some creative builders have crafted incredible designs within their space. Part of the fun of buying a campervan in Australia is discovering the uniqueness of each one.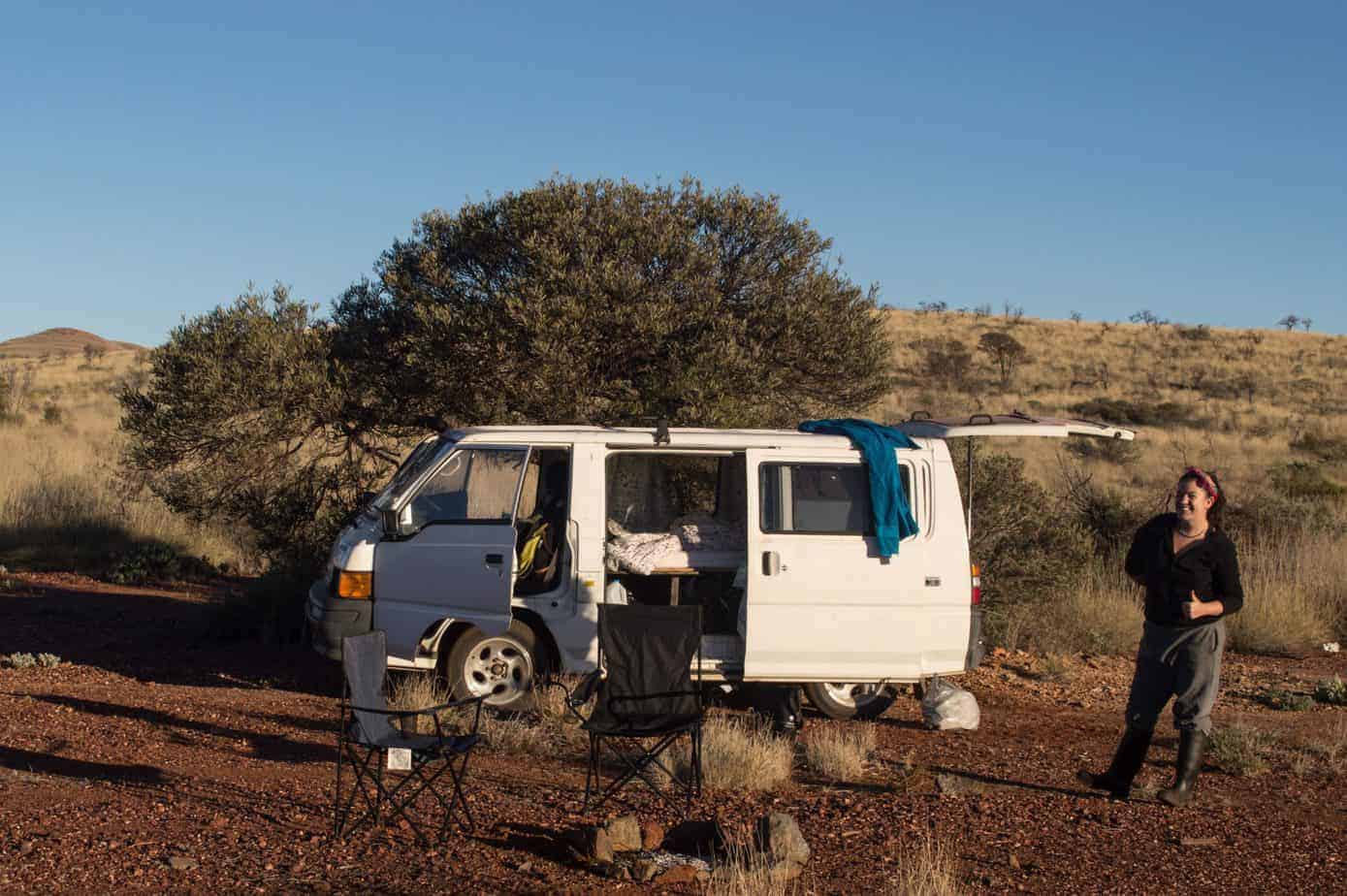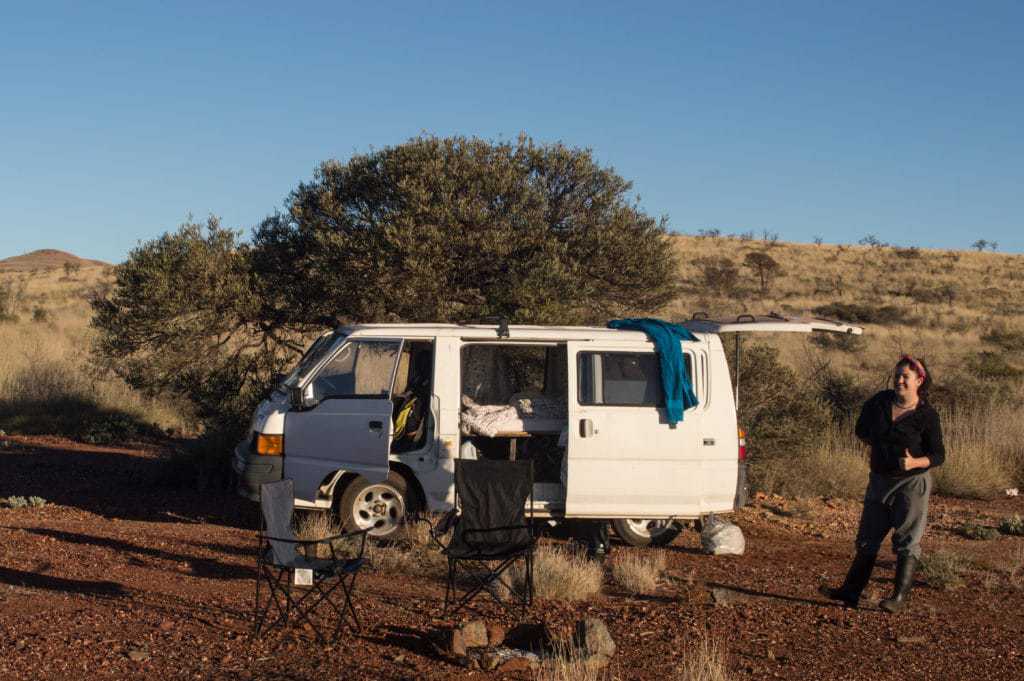 Should I Buy a Campervan?
A campervan can be a very worthwhile purchase, but it probably doesn't make sense if you're intending to stay only a short time in Australia. There's no right amount of time, but we knew we'd be staying in Australia several months to a year, so for us, a campervan made a lot of sense.
We also intended to travel around as much of the country as possible during that time. Though there are always alternative ways to get around, I feel that the cost of busses, trains, and planes would have grown far more costly for us than the price of owning, fueling, and maintaining a campervan. That choice is up to you.
But if you're planning on an Australian holiday of several months and have a giant bucket list of things to see, then yes! A campervan is probably for you.
Where Do I Buy a Campervan in Australia?
Now, I don't claim to be an expert on campervans or any laws or rules regarding purchasing, driving, or maintaining your campervan.
I am merely speaking from our own experience buying our campervan and helping compile the research and lessons I learned. Always check official websites and seek more information if in doubt.
A great place to find used campervans is on the web. Our campervan was purchased on popular classifieds website Gumtree (kind of like Craigslist in the US). I scoured the ads for days. I saw cheap campervans for sale in all conditions and advertised at all prices, but generally, the average campervan of good quality was going for $3000-4500.
On this website were dozens of ads for travellers all vying to sell their vans. Nowadays, there are also lots of backpacker Facebook groups. This can be a great resource when looking for used camper vans for sale all over Oz.
One thing that can ease your worries about buying from a private party is that nearly all these sellers are backpackers too, so they are typically understanding of your needs and want to be upfront with fellow travellers about the condition of the van.
There is a kind of camaraderie amongst backpackers: we're all in the same boat and as travellers themselves, sellers tend to be honest and helpful to the prospective buyers; no one would want to be stuck with a shoddy vehicle in the outback.
Our campervan was purchased from an Italian couple, and they couldn't have been more helpful, showing us every feature within the van, providing us with documents from all recent tune-ups and fixes, and giving us a tutorial on how to maintain and care for the van.
Inside the van is a set of shelves, and on this is scrawled a sweet note to them from the couple they bought the van from, also backpackers. Just goes to show the good karma keeps flowing!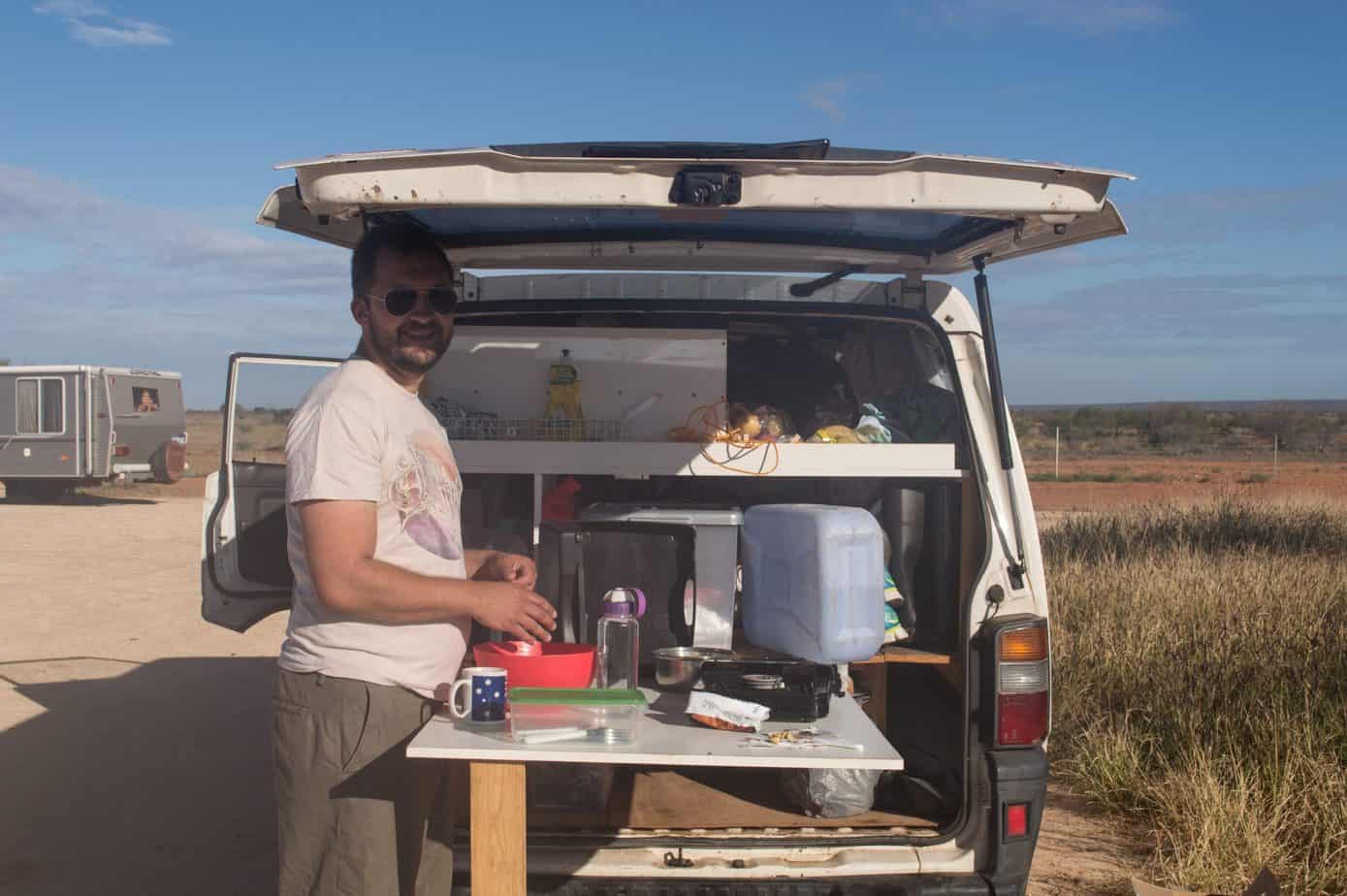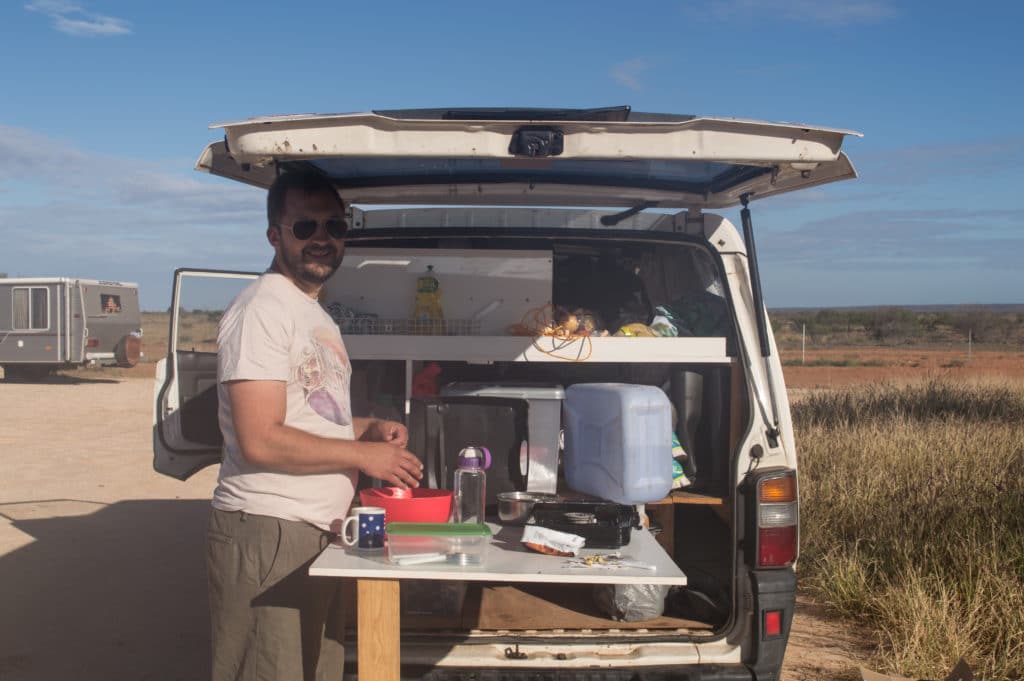 What about Registration & Insurance?
"Rego", as it's called in Australia, is a necessity for any vehicle owner. You'll need to put the rego in your name within a set period of time after purchase, typically 2 weeks-30 days.
This can be tricky depending on what state in which the vehicle is registered. For the majority of Australia's states and territories you must transfer your vehicle rego in person in the state of registry. This can be a major hassle if you buy a South Australia registered van whilst in New South Wales, for example.
It might be wise to look for vehicles registered in your current state or bordering states which you'll be traveling to within the correct period of time. An even better way to get around this is to buy a campervan that is registered in Western Australia. You can pay your fees and transfer your rego totally online.
This is excellent news for you and also gives you an edge when selling, as this can be offered to potential buyers as a major benefit. WA also does not require the "pink slip" safety inspection necessary in other states, saving you more money.
You can find more detailed information on rego in each of Australia's territories and states through the links below:
Western Australia: Driver and Vehicle Services
Queensland: Department of Transport and Main Roads
New South Wales: Roads and Maritime Services
Northern Territory: Motor Vehicle Registry
Victoria: VicRoads
South Australia: Motor Vehicle Registration
Australian Capital Territory: Rego.act
Tasmania: Transport Tasmania
As far as insurance is concerned, most regos automatically include 3rd party personal insurance, which is necessary in Australia. You can opt for additional coverage such as 3rd party property insurance, if you choose.
What if I Don't Have an Address?
One of the most frequently-asked questions is how to register a campervan in Australia.
How can you register a vehicle to a specific address when you don't have one?
Many backpackers have sorted through this issue, and you will too. If you're renting a room, you can certainly use that address. Most backpackers end up using the address of the hostel where they're staying. Another suggestion is to use the address of the town or city's post office.
Should you receive any mail, the post office will hold it for you and you can easily forward it to a post office in a future location.
What Should I Look For in a Campervan?
Campervans range from quite exquisite to bare bones. I'd have to say ours was more on the "roughing it" end of the spectrum, but it was totally comfy and we called it home.
Ours came with the essentials: bed, storage space in the back and inside, water tank, cooking utensils, gas stove, chairs, and more. Most backpackers sell their vans equipped with lots of extras, which can save you a lot of money!
Ours even had a tent for nights we felt like sleeping closer to mother nature. The only additional items we purchased were some new curtains and a lantern.
You want a van in the best possible condition you can afford. Our van was a 1991 Mitsubishi Express with over 300,000 kilometers on it, and for only $3500 worked really well. She drove great–if a little slowly– and never broke down. The only issue with the van was that it had a slight oil leak, which required us to refill the oil every few days, a small price for an excellent and affordable vehicle.
When checking out potential vans, go with your gut feeling. If you have a sense that the owner isn't being honest about the condition of the van, trust that instinct. The best owners keep records of maintenance, and will be upfront about any quirks or issues.
Generally, less mileage is preferable for your campervan, but ours had over 300,000 km which was pretty standard for a backpacker van. Don't be shocked by the high mileage on most of them: they've seen a lot of Australia!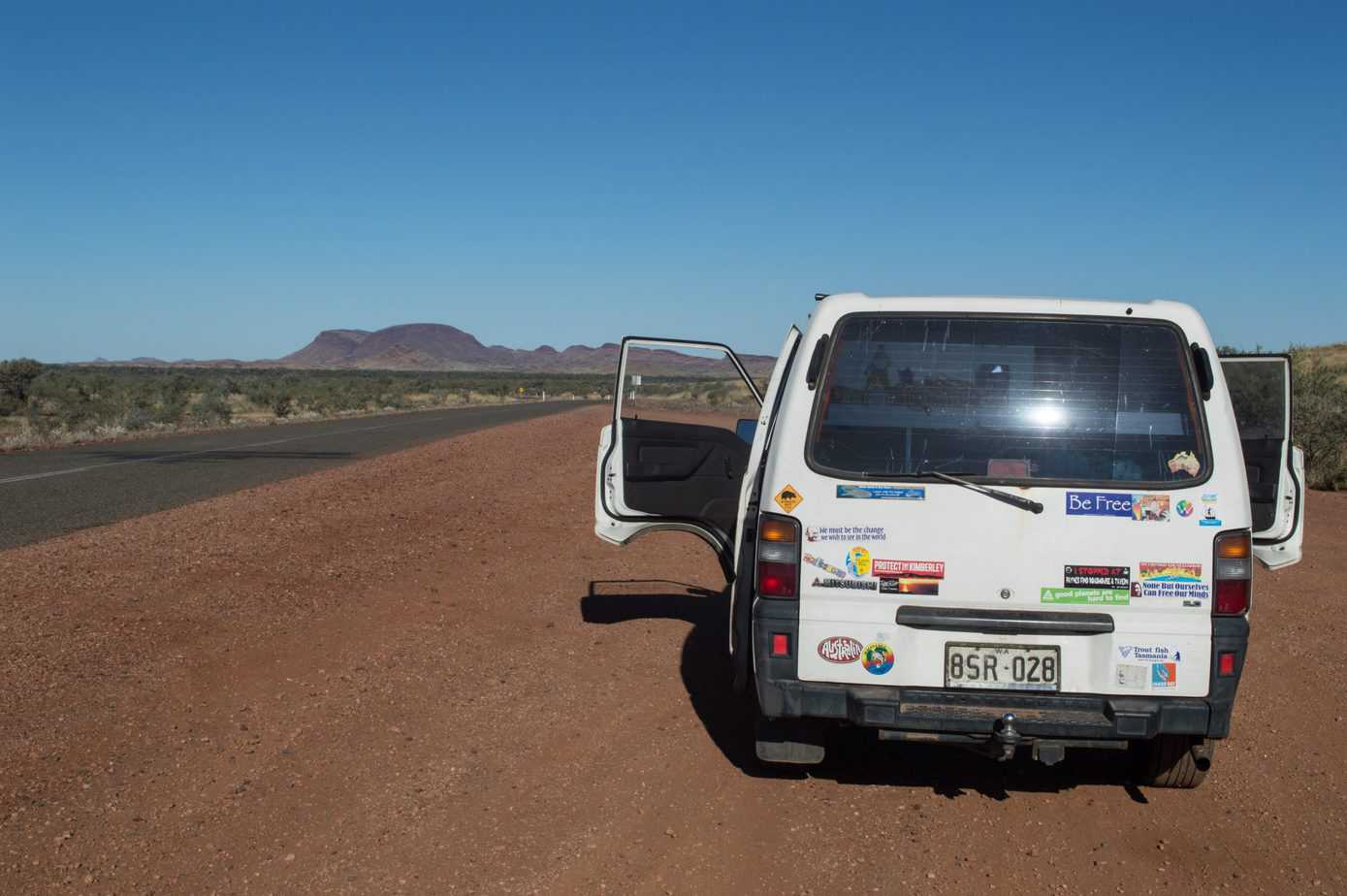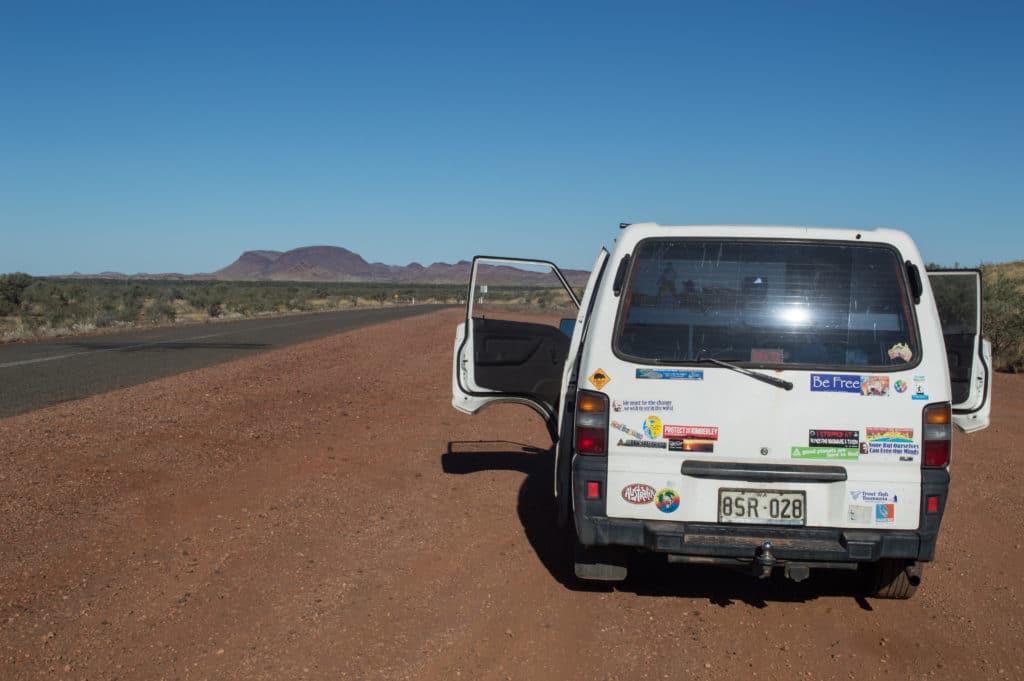 Selling Your Van
Our advice is to buy your van in the west and sell it in the east. The great majority of backpackers arrive in Australia via Sydney or Melbourne. You may have a better chance to sell your van in these cities, as travelers are just beginning their journeys.
Selling your campervan may prove more difficult in Perth, Darwin, Alice Springs, and other areas, particularly in the outback. When we Googled "campervans for sale, Perth" we got some good results at varying price points.
Buying a campervan in Perth is a smart move as sellers are often lowering the prices to meet the decreased market. However, you should still be able to secure a fair price. The best methods for advertising your van are Gumtree, posting ads on hostel bulletin boards, or even posting in one of the many Facebook groups for backpacker cars.
An Awesome Adventure
Roadtripping Australia is one of the most memorable and wonderful things you'll ever do.
Even if you choose to rent your campervan (aka kombi van hire), wherever you travel down under, that epic adventure will be made infinitely better with the cozy backpacker campervan you'll call home.
---
Did you find this post to be helpful? Pin the photo below to your Pinterest page !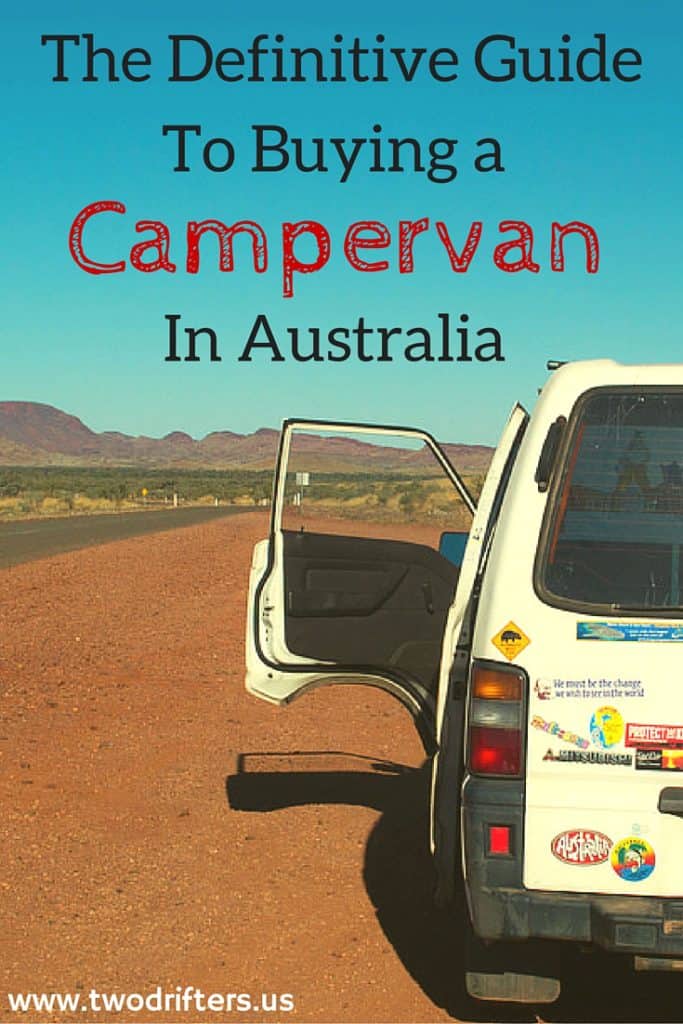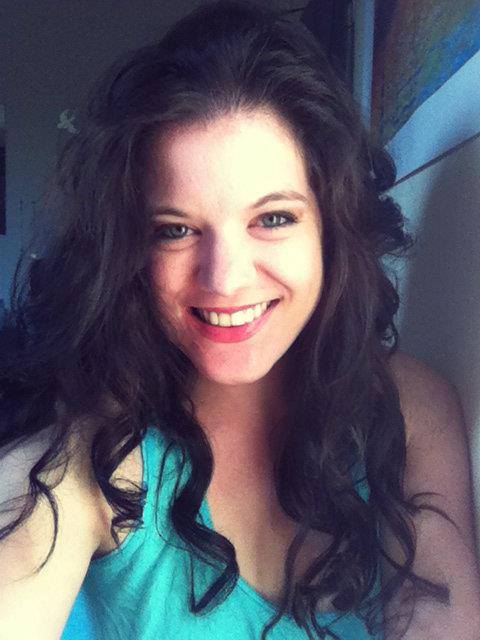 Amy Hartle is the author of Do You Love Me? How To Stop Seeking Reassurance in Relationships, a book on reassurance seeking and relationship anxiety. Both her book and this blog are born of personal experience; Amy shares expert relationship advice from the lessons learned during her own 10+ years with her husband, as well as couples travel tips and romantic getaway recommendations, all gleaned while traveling the world together.