This post may contain affiliate links. Read our disclosure page for full details.
Looking for romantic things to do in Denver? We've got you covered.
Denver is a vibrant city surrounded by natural wonders and scenery perfect for a romantic trip or even a honeymoon. Most of the year there is sunshine to enjoy with a few months of a winter wonderland. Whenever you go there is always access to adventurous outdoor activities.
The city has a bustling food scene, beautiful art and plenty of romantic and entertaining things to do during your trip. Here are 15 romantic things to do in the city, plus a few Denver day trips nearby that are perfect for couples.
You might also want to check out these posts:
15+ Super Romantic Things to Do in Denver for Couples
Visit the Denver Botanic Gardens
View a wide range of plants while strolling together through the 24 acres of the Denver Botanical Gardens. There's so much going on during every season of the year, including events, educational programs, and even yoga in the garden!
If you come during February you can take a love potions tour together and learn about aphrodisiacs tropical plants.
PS: If you're planning to visit the gardens and any other museums around Denver, it's worth getting the Denver Mile High Culture Pass that includes admission to 7 unique attractions.
Enjoy a Wine Tasting
Wine tasting is an essential romantic Denver activity—and probably one of the top Denver date ideas. Just 10 minutes from downtown you will find Balistreri Vineyards. While you will find yourself in a commercial area, the grounds will transport you into a typical vineyard setting. You don't have to leave the city to find a piece of the countryside here.
At the tasting room, you can try any of the wines available. The restaurants also make for a perfect destination for dinner.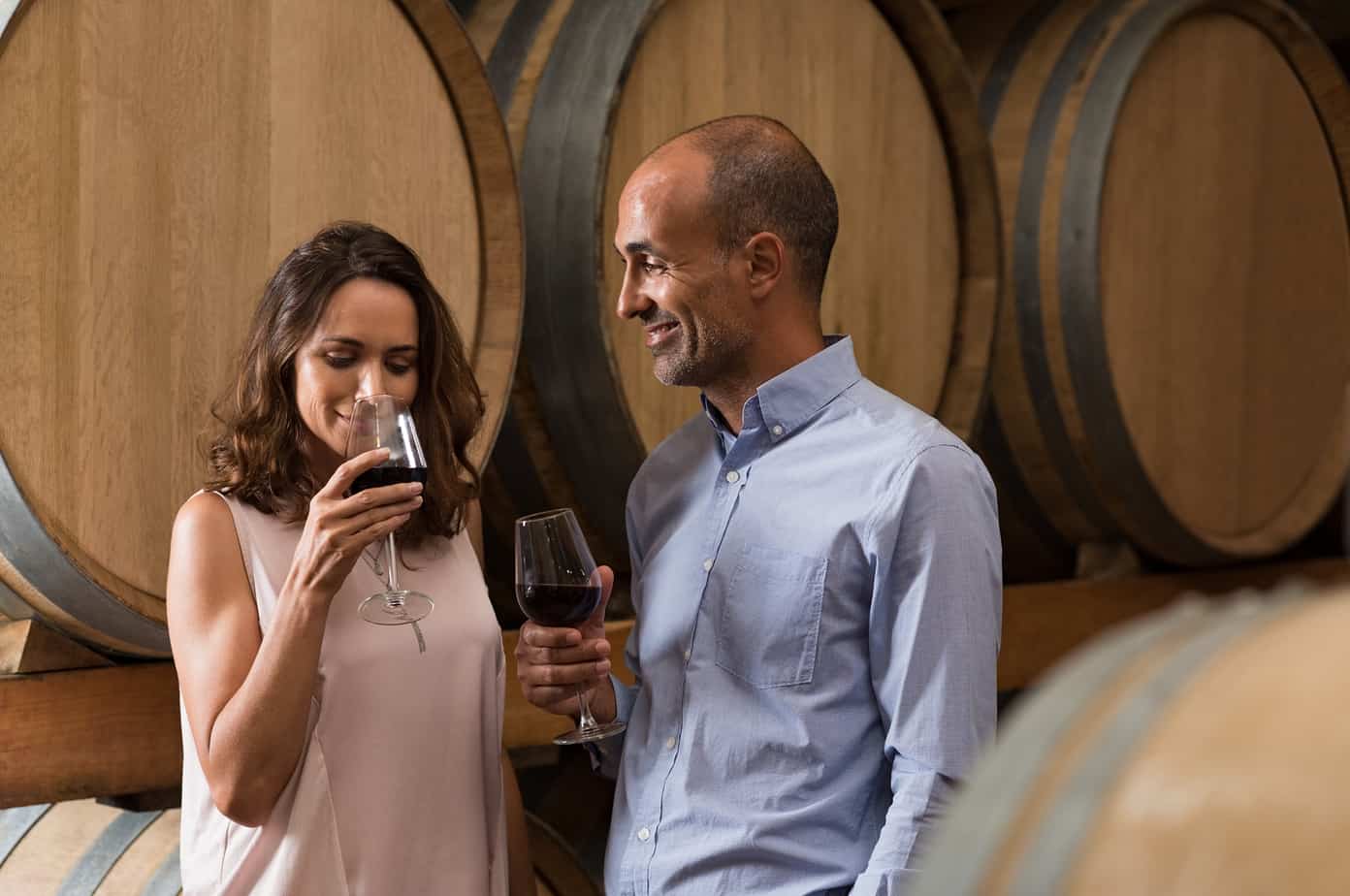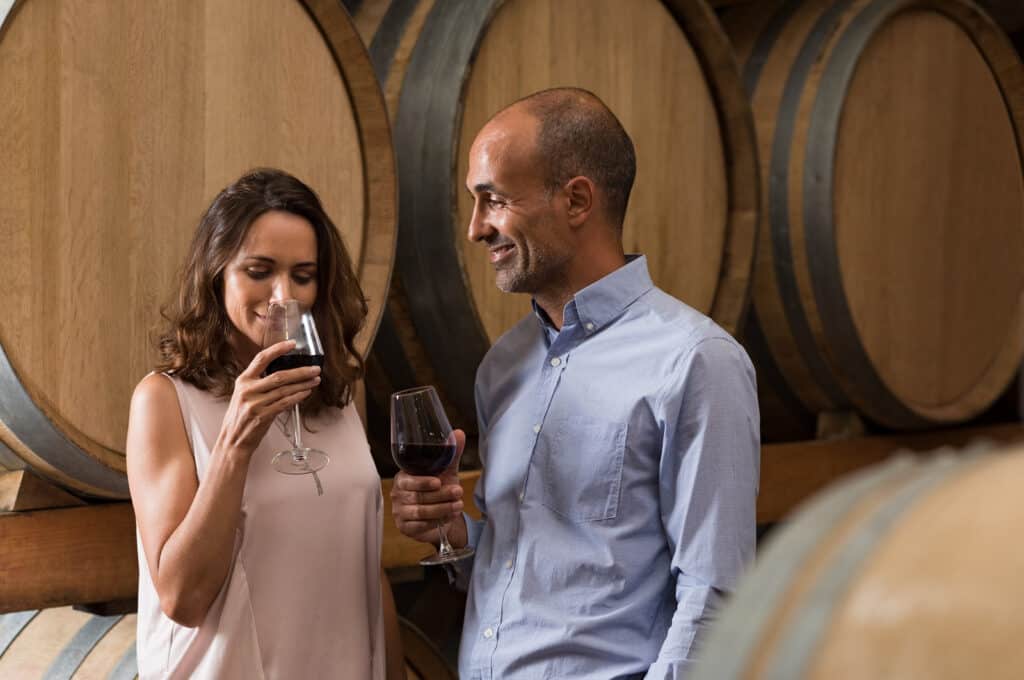 Want to visit even more wineries in and around the city? This Premium Winery Tour explores several different urban wineries. This would be a great Denver date idea.
Have a Romantic Dinner Date
Speaking of Dinner, the food scene includes several romantic restaurants in Denver perfect for a memorable night out.
For Italian, Barolo Grill has a comfortable, elegant ambiance and handcrafted modern cuisine highlighting locally sourced ingredients from regional farms and artisans.
Sputino is an intimate, Italian inspired restaurant nestled into the heart of the historic Potter Highland neighborhood with everything made in-house including the bread, cheeses, pasta, gelati, and Amari.
Bistro Vendôme, a French restaurant, provides another option for a cozy and inviting romantic evening located on historic Larimer Street.
These are just a few of the dinner date ideas Denver has to offer.
If you're looking for a truly unique gourmet dining experience, consider taking The Finer Things Tour which brings you a 5-6 course meal and wine pairing from Denver's leading chefs.
Make Dinner Together
Or maybe you'd like to be more involved in creating your meal? One of the top things to do in Denver for couples is to learn to cook. Take a few extra cooking skills home with you by taking a class at Cook Street School of Culinary Arts. The school's culinary date night classes focus on preparing food from a specific region in the world. How perfect is that?
Not only is it a fun date, but when you are back home you can continue to cook for each other.
Enjoy a trip on the Winter Park Express
If you come to Denver in the winter, you may want to take a day and escape to magical Winter Park. The Winter Park Express train will take you straight from downtown Denver to the base of Winter Park Resort. Here at Colorado's longest continually operating ski resort, where you can enjoy a day skiing and snow tubing. For romance, you can take a horse-drawn sleigh ride together. This is a great excuse to escape the city and have a winter wonderland type of day.
This express train ride leaves early on the weekends and you can return to Denver that same day, if you wish.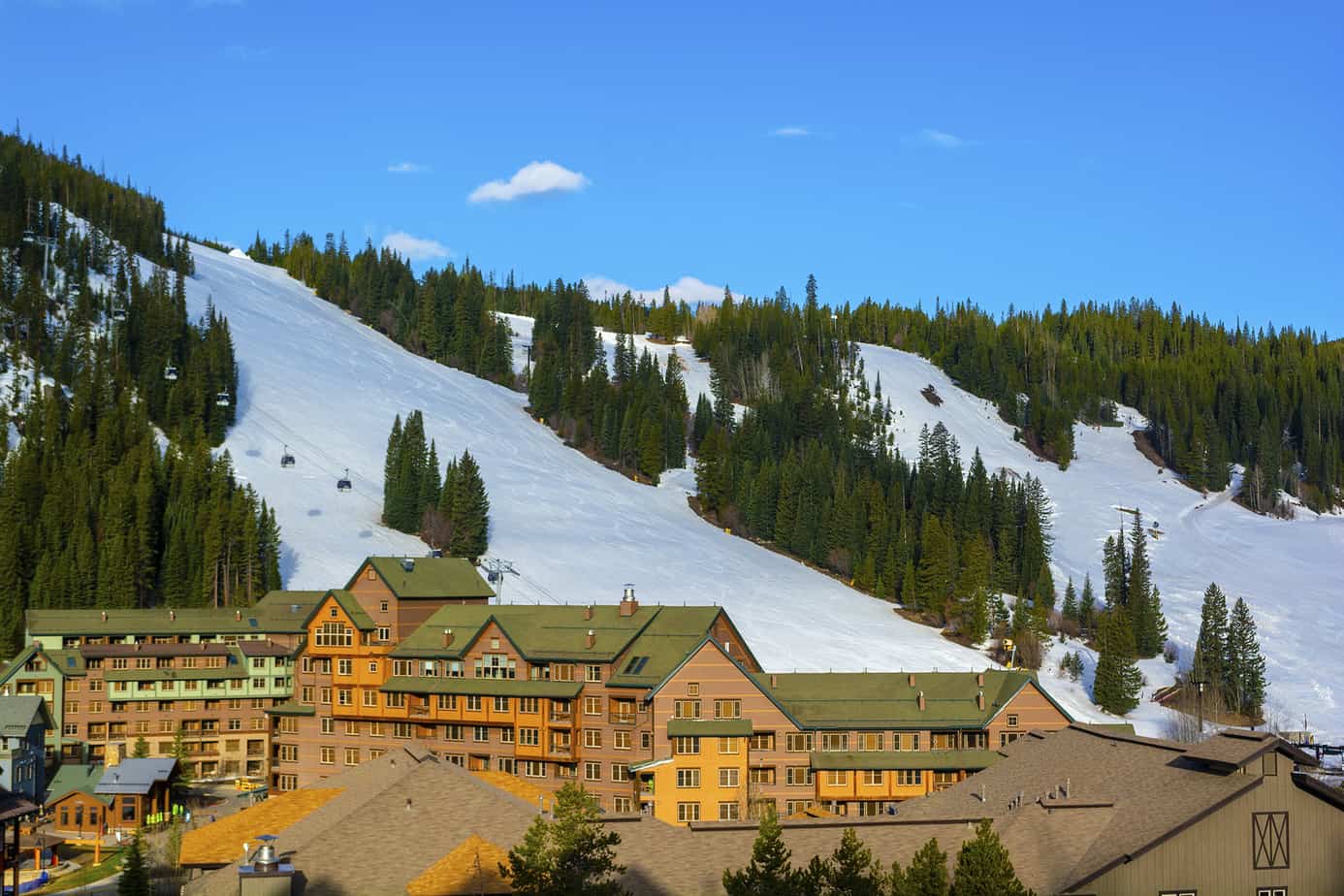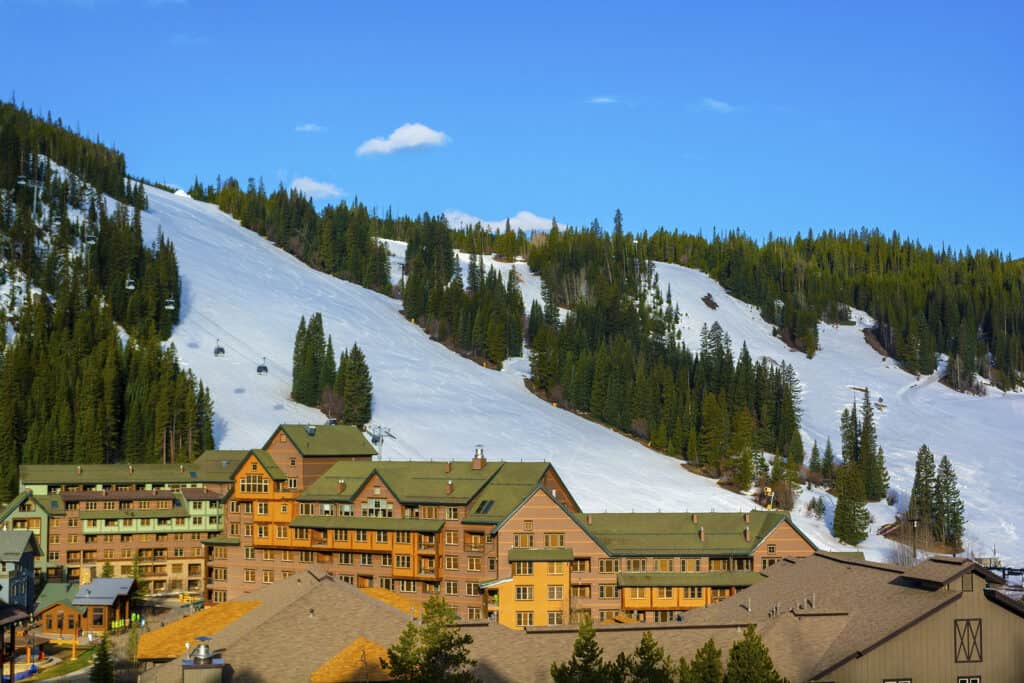 Southwest Rink at Skyline Park
You don't have to leave Denver to have a romantic winter date, however. Head to Skyline Park, where you can go ice skating hand in hand outdoors. Not only is it fun and super romantic, but skating is free and skate rentals are very affordable.
Red Rocks Park
Located just outside of Denver is the world-renown Red Rocks Park. It is famous for the outdoor amphitheater with amazing acoustics, but if there is not a concert scheduled you can make a reservation to dine at the Ship Rock Grille, which has amazing views from the outdoor patio.
You can also go for a hike on the trail and enjoy a picnic together surrounded by picturesque scenery and wildlife.
Pro tip: One of the most romantic things to do in Denver, Colorado is to watch the sunrise or sunset from Red Rocks. The park opens an hour before sunrise, so if you head out early enough, the two of you can watch the day begin as the sun comes up over the distant city skyline.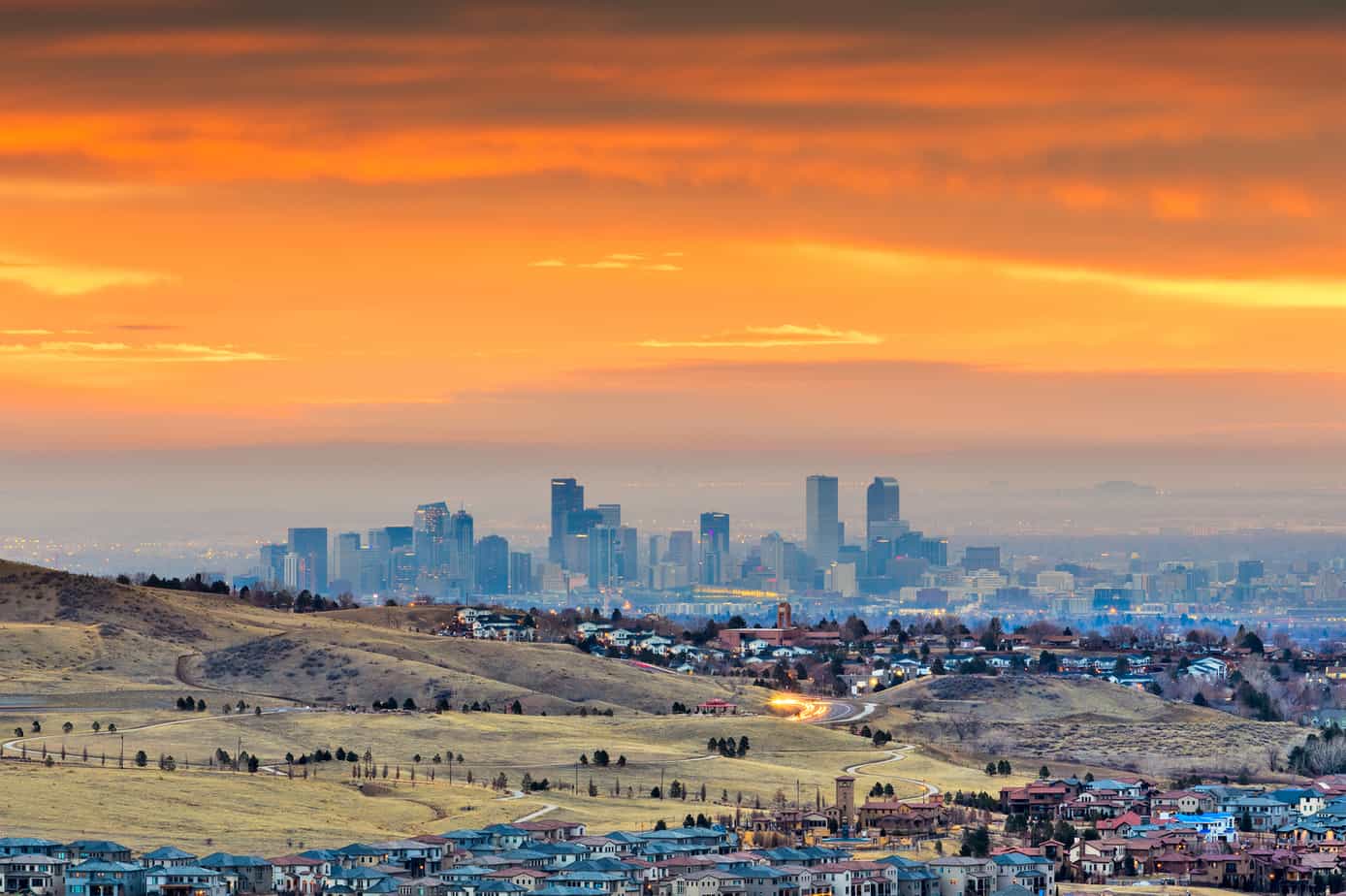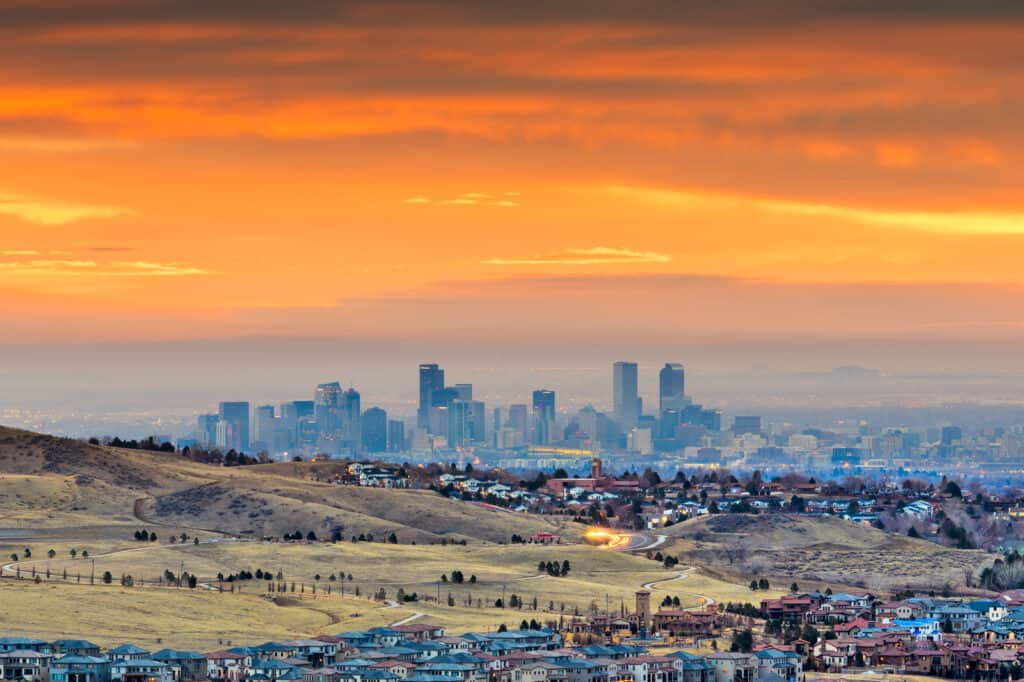 Tea Service For Two
Enjoy tea service as a perfect daytime date at The Brown Palace Hotel & Spa. Enjoy freshly made scones, pastries and sandwiches and a wide variety of teas in the hotel's luxurious lobby.
This afternoon tea is elegant and fun. This could definitely be great to add to a list of anniversary ideas in Denver. Perfect for when you're looking to do something out of the ordinary together to celebrate a special occasion.
Enjoy a Spa Day
What could be more romantic than a chilled-out spa day? Denver has plenty of spas perfect for a romantic time to unwind and recharge.
If you plan to spend the day at The Brown Palace Hotel & Spa, you can book a couples' massage before or after your afternoon tea. This package includes a side-by-side massage in the candlelit VIP Couples Suite. PS: This spa is gorgeous.
Satisfy Your Sweet Tooth at D-Bar Desserts
Owned by Keegan Gerhard, one of the nation's top pastry chefs, this dessert and wine bar has a menu full of amazing treats. Grab your sweetheart and have a fantastic time savoring all the flavors.
Go For a Paddle Boat Ride
If you are looking for a romantic thing to do in Denver during the summertime, rent a paddleboat at one of the lakes. At City Park's Feral Lake you can rent paddle boats and later relax in the park with a clear panoramic view of the city skyline.
South of Colorado is the Chatfield Reservoir and the Scenic Sunset Paddle at Sloan's Lake.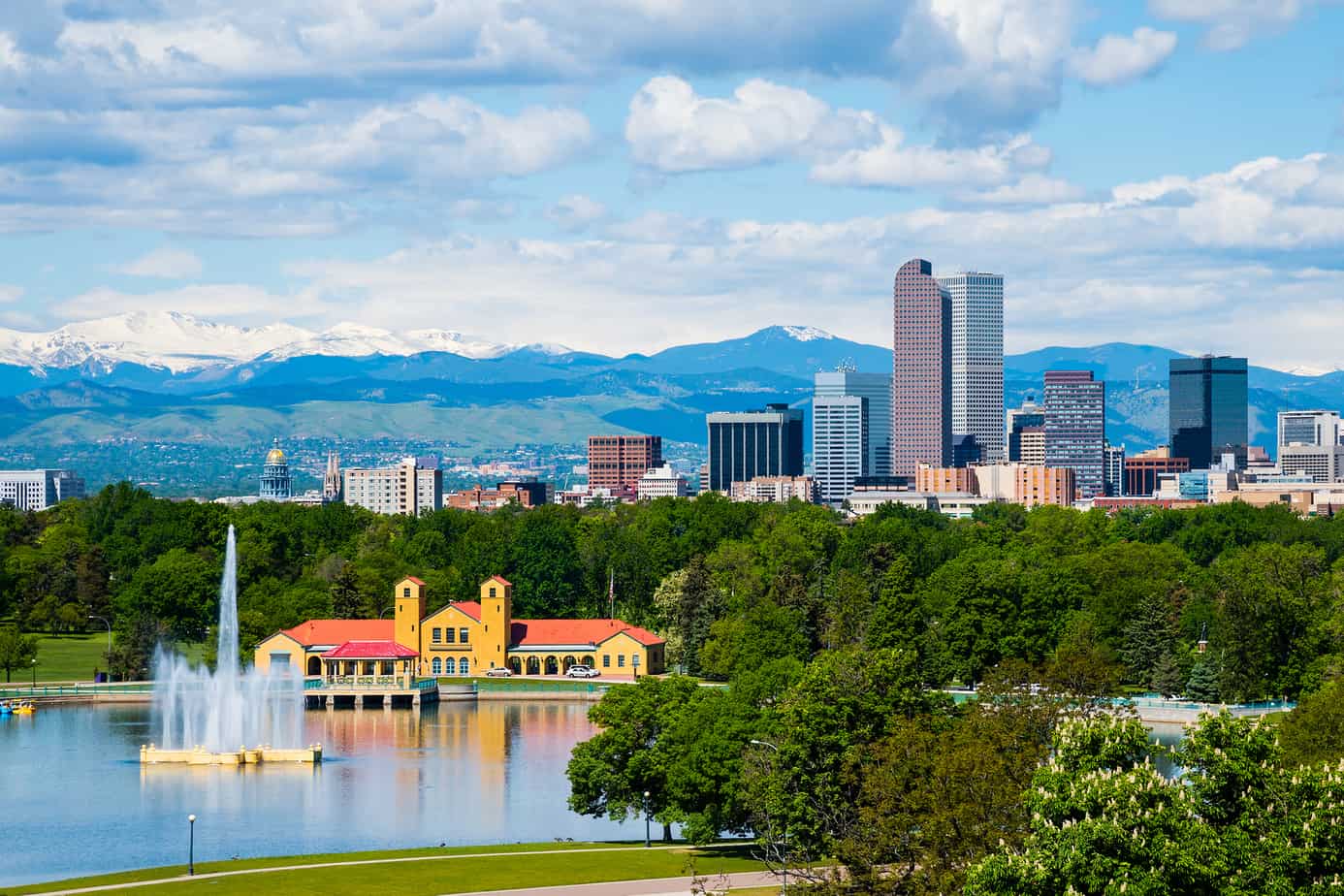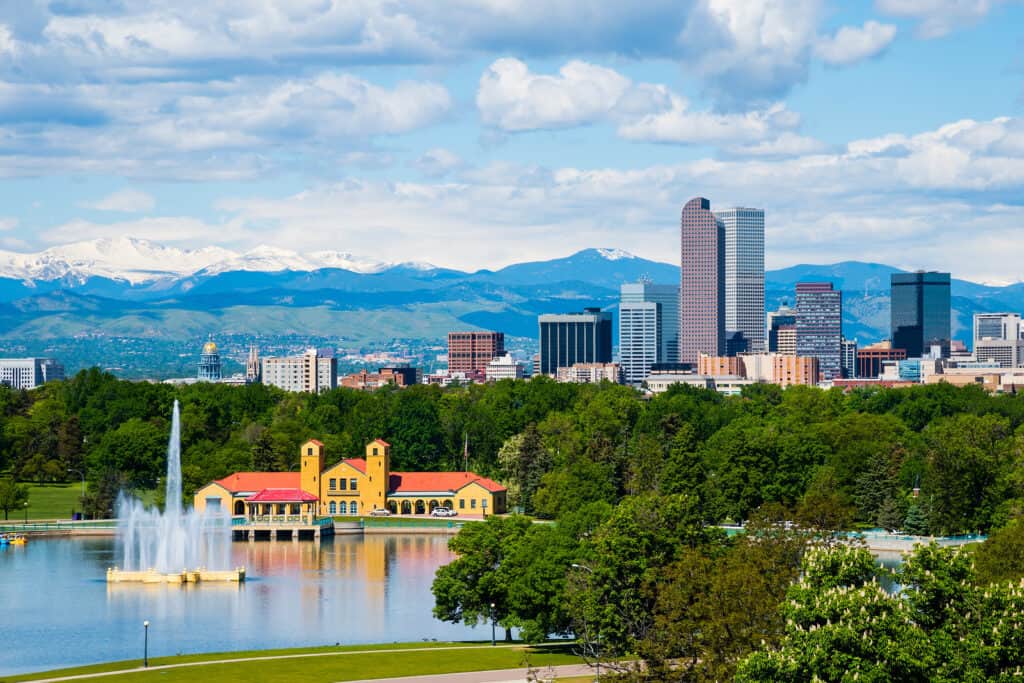 Grab A Drink and Some Jazz at the Crimson Room
Live music makes for a wonderful date night. Each evening at this speakeasy-style spot, you can hear an acoustic set while enjoying drinks crafted tableside, small bites and desserts. The Crimson Room provides an elegant and sophisticated setting for a romantic night in Denver.
See a Show at the Theatre District
At the Denver Center for the Performing Arts, you can see a variety of shows from Broadway musicals to comedy acts that make for part of a great romantic evening.
Go For a Downtown Horse & Carriage Ride
Go on a romantic ride through downtown Denver on a horse-drawn carriage ride at the 16th Street Mall. What could be more classically romantic than this?
Salsa Dancing at the D-Note
Every Sunday night you can learn some new dance moves at D-Note, a delicious pizza joint where any skill level is welcome.
Not sure what to do? Try a tour!
If you're feeling unsure on planning your own couples things to do in Denver, you can always hop on a guided tour or similar excursion. Voila: date night/date day is done for you! Here are a few popular tours around Denver that would make for fun things to do in Denver:
Go see those mountains, kids!
If you're interested in some of Denver's more herbal offerings, you might enjoy this 420-friendly bus tour of breweries and a cannabis grow facility.
Like history? The two of you would likely enjoy this historic Denver walking tour, complete with craft beer & whiskey. Yum.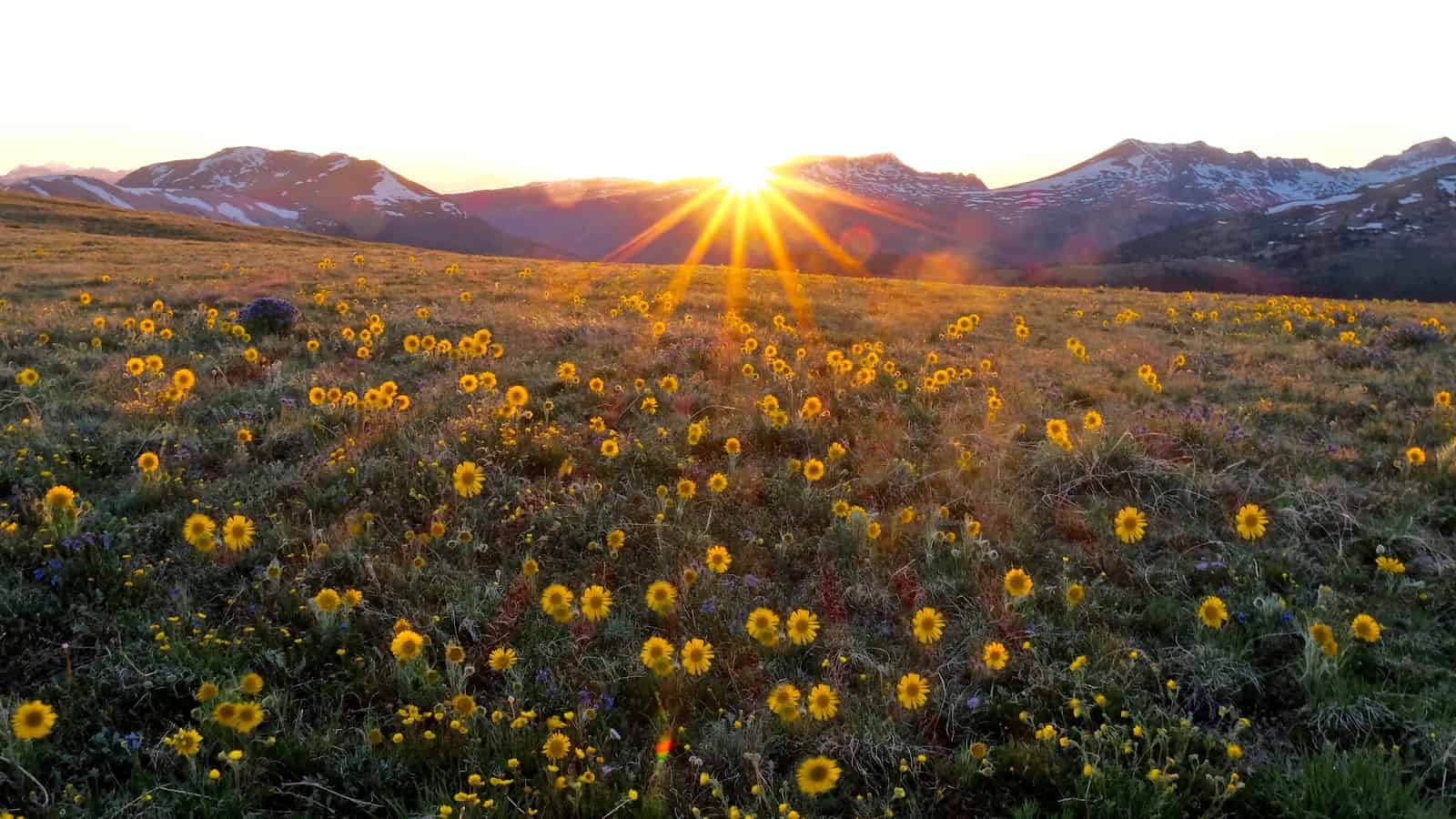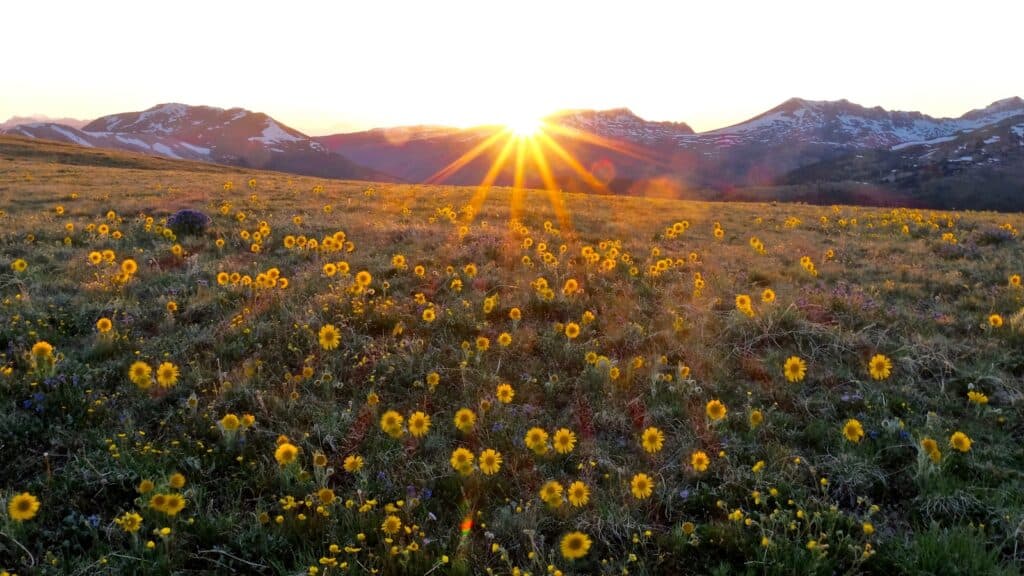 Romantic Day Trips From Denver
There are so many romantic places in Denver and beyond to be explored. Denver has lots of day trips that are ideal for a getaway.
Located about an hour away from Denver, you can make your way up the highest paved road in North America summiting above 14,000 feet on the Mount Evans Scenic Byway. The amazing scenery makes for a romantic drive perfect for a day trip away from the city.
Located about 40 minutes from Denver, you will find the downtown area of Boulder with plenty of restaurants, breweries, and shops. You can enjoy an afternoon stroll down Pearl Street and take in a view of the Flatirons. The area is well known for the miles and miles of hikes. Make sure you visit Piece, Love, and Chocolate to get a treat and write a love note to tuck into the brick wall.
Past Boulder, but best for a day trip of its own is Rocky Mountain National Park where you can enjoy stunning mountain views together on a trip through.
Have you been to Denver? What's your favorite thing to do as a couple?
Author Bio: Dan Bagby is a travel blogger at Honeymoon Always based in Austin, TX. He and his wife Michelle blog about their travels and adventures and how it brings them closer together.
---